As this would be an entirely new series, not exactly based on a manga, Tezuka opened the 1st episode with some images of famous actors as evidence that this is one of his animated series: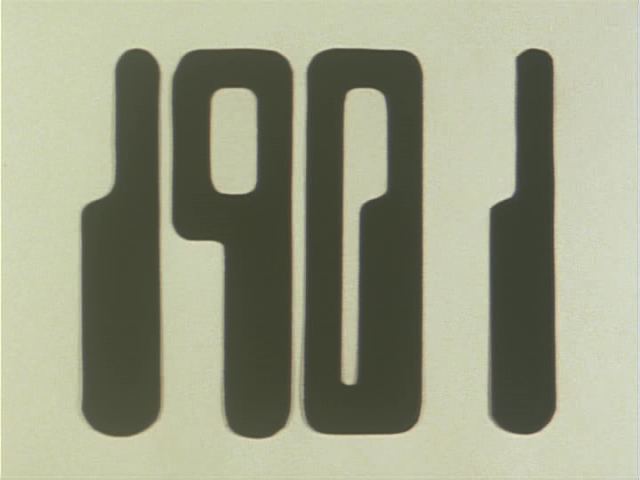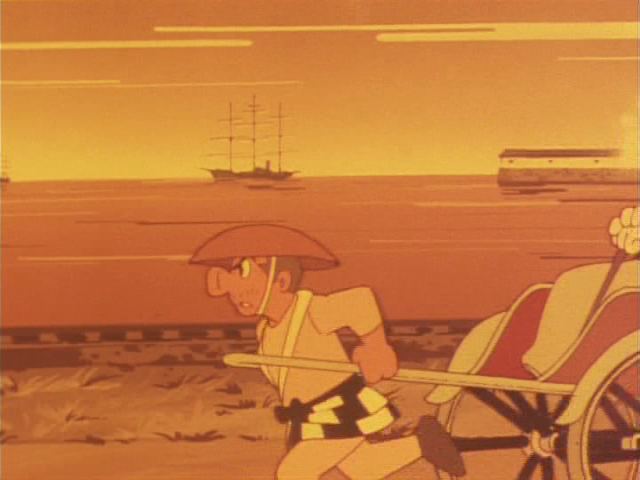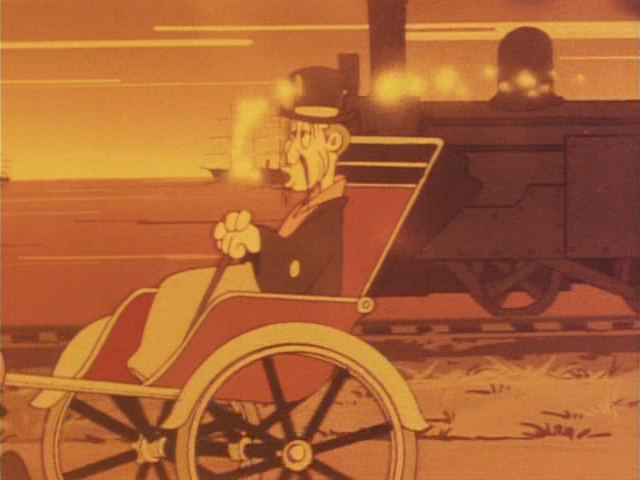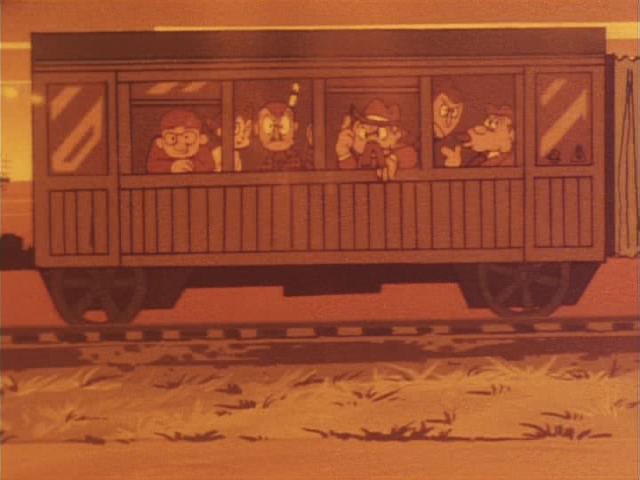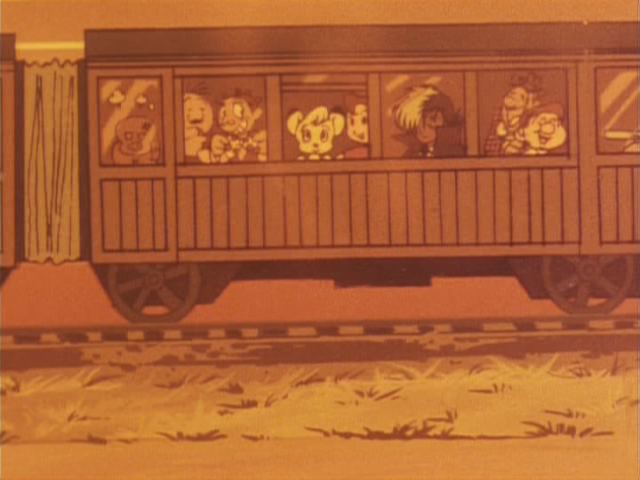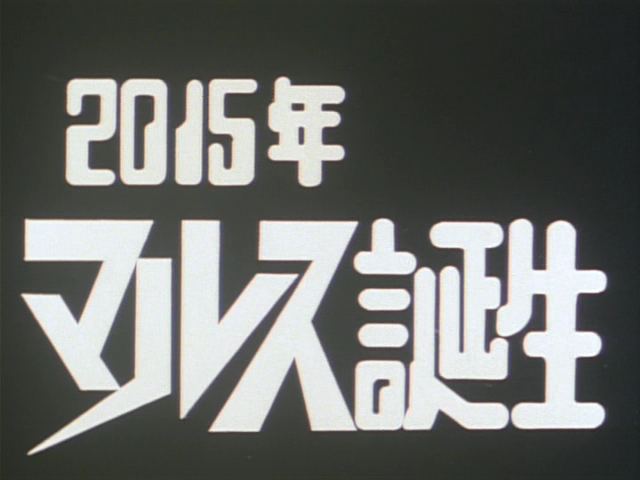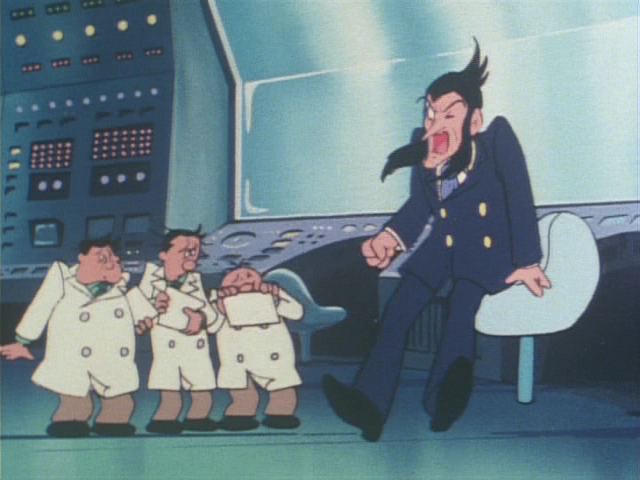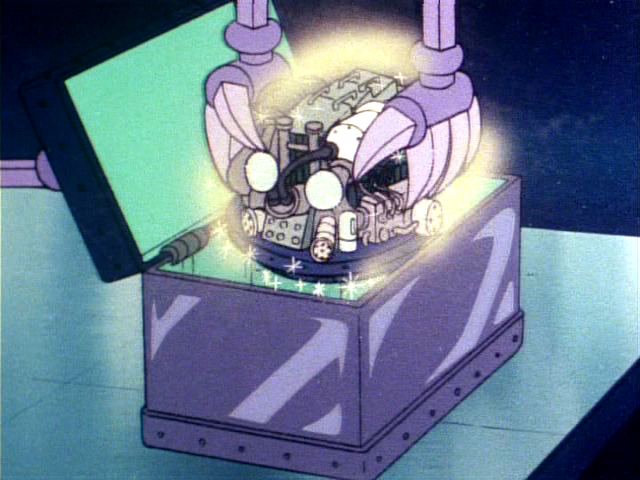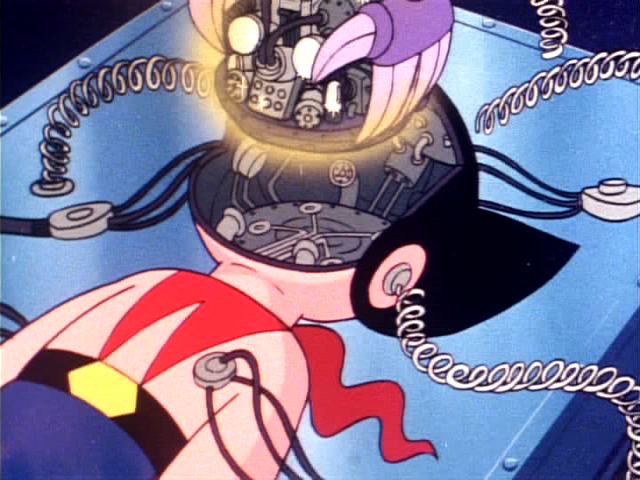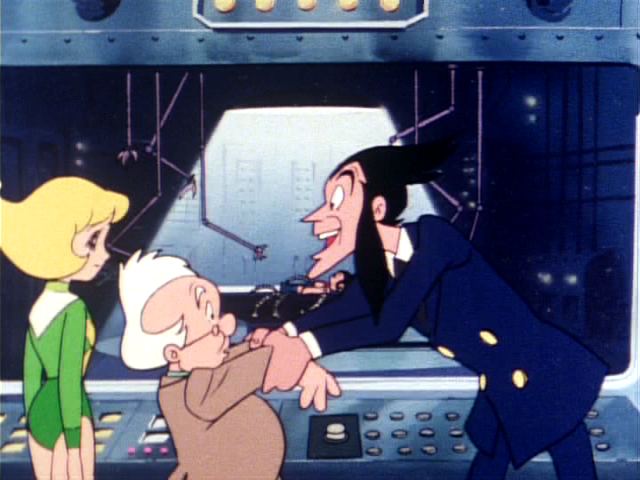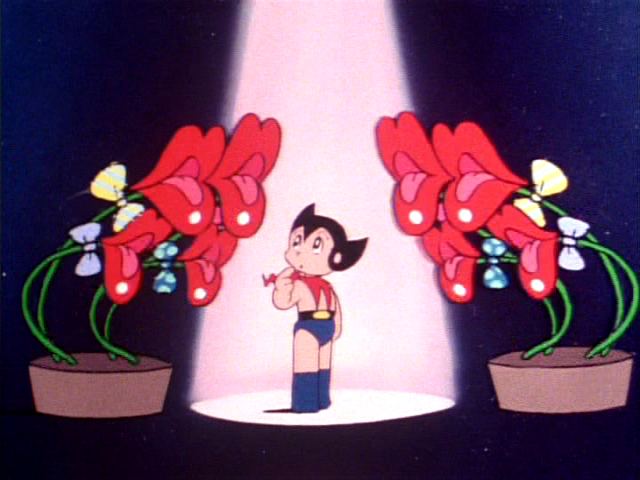 "HAPPY BIRTHDAY"
book marker here, as I am unsure about this one.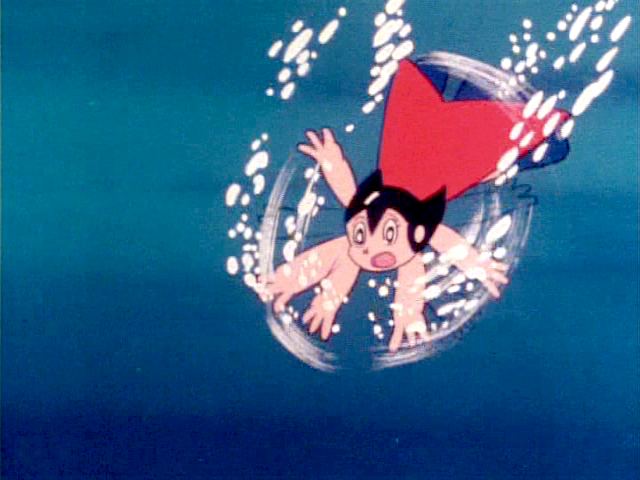 Mars cannot swim with his cape deployed.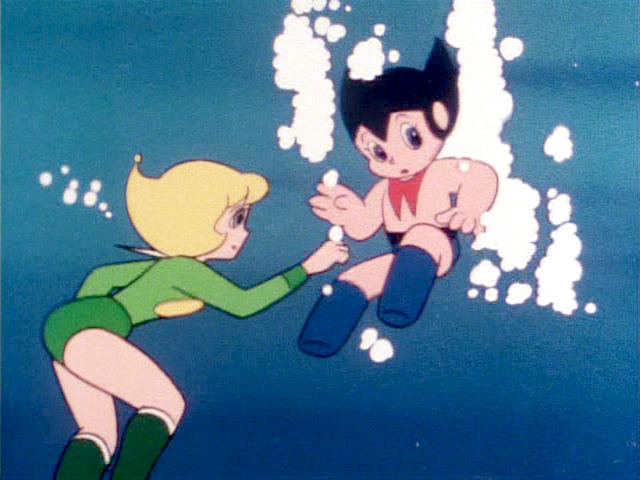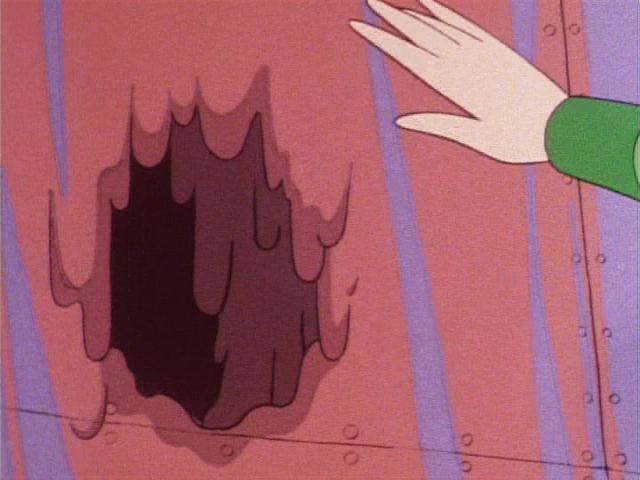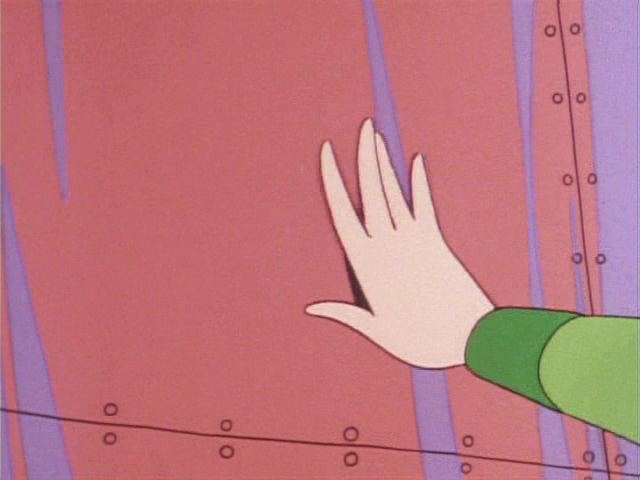 Miri can restore broken objects.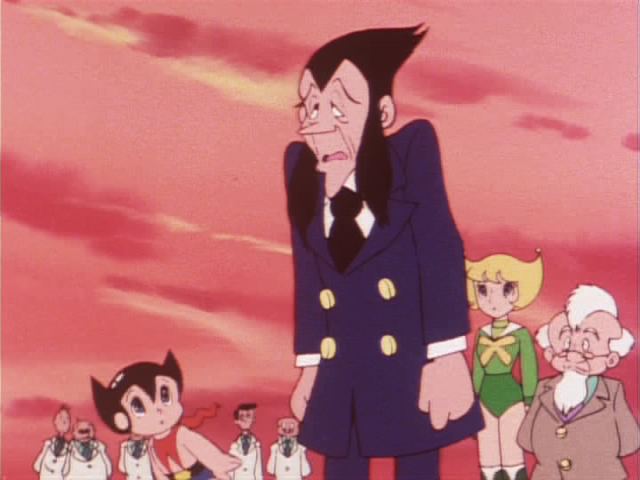 After all is over, Dr. Yamanoue seems upset, I think Mars had destroyed the wrong thing.