At the request of Manetoys/Dragonrider1227, here is a thread with pictures of Brad:
Sapphire was blinded in previous episodes, and is wandering around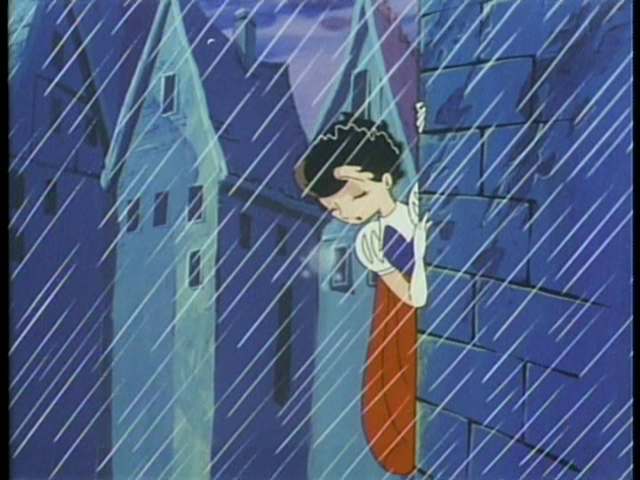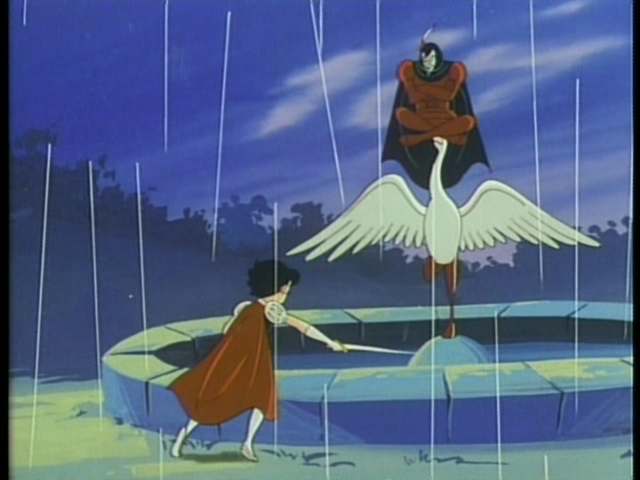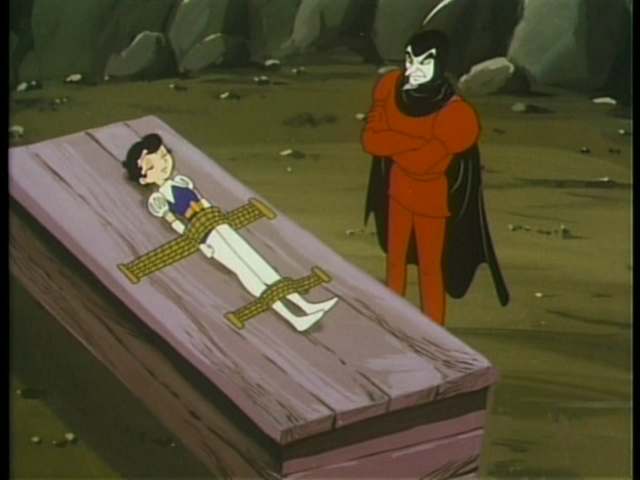 For the few who do not know the story, Mephisto wants his daughter Hekate to be more like a proper witch; though there seems to be some confusion over whether he wants Sapphire's male or female heart, depending on which version we consider. Here, I believe he wants the male heart.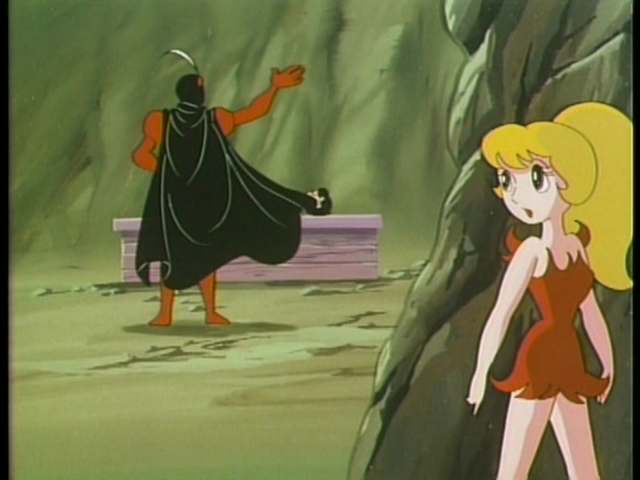 But naughty little Hekate likes herself just the way she is, so she sets out to foil her parents' plan.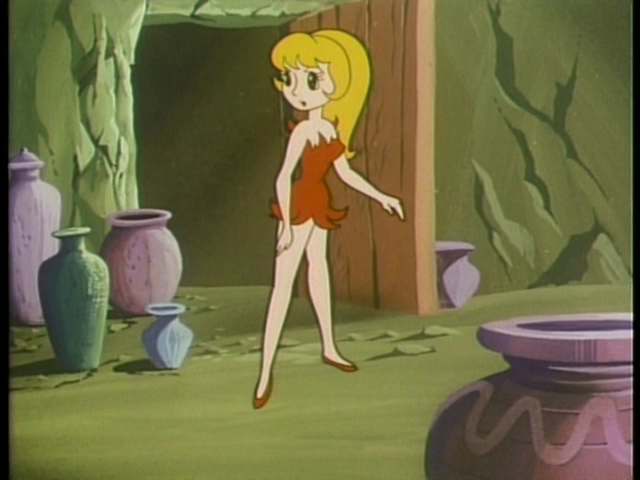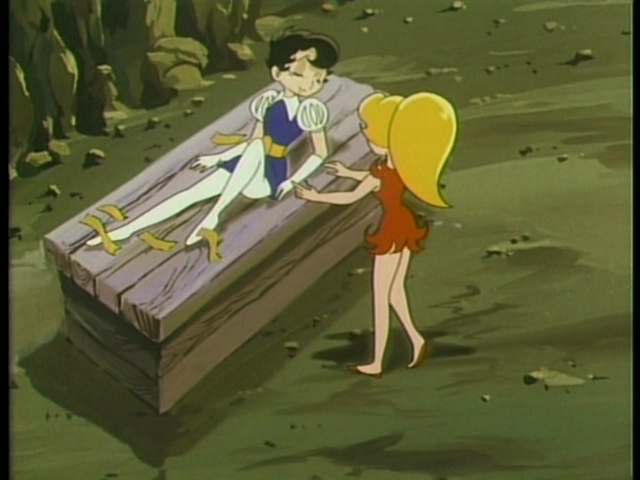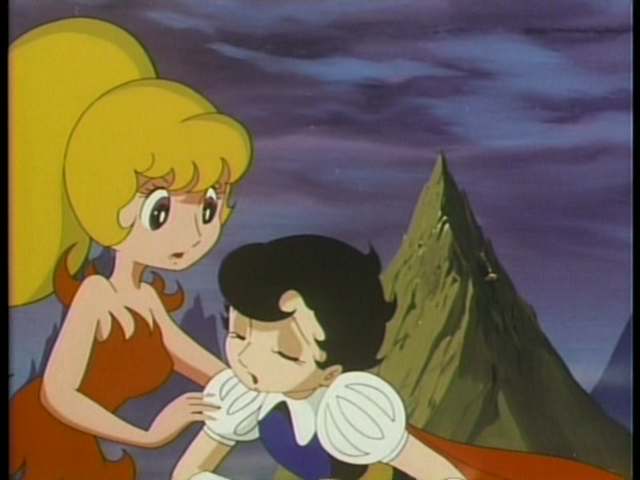 Skipping ahead, the girls have sailed to the island where Sapphire's parents had been turned to stone.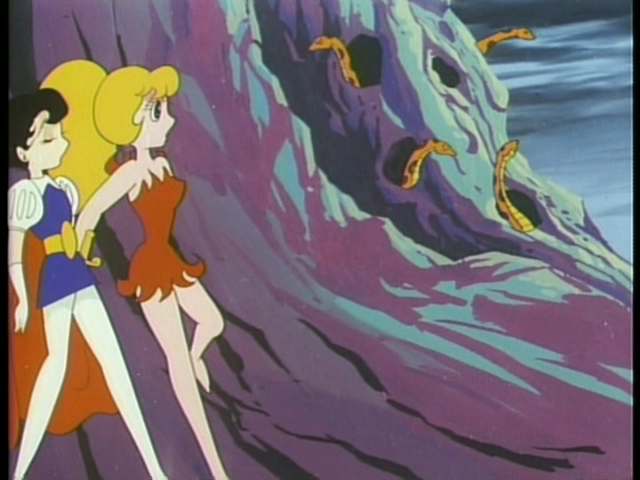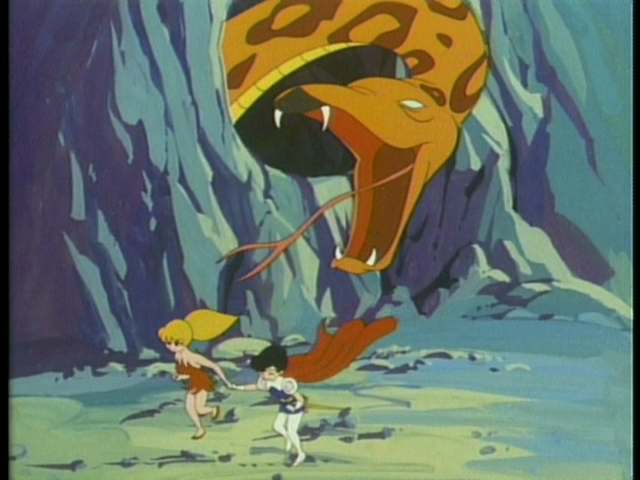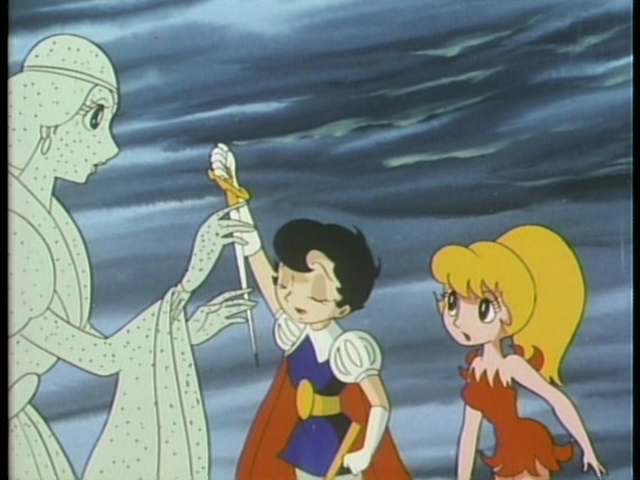 Realizing the futility of her quest, Sapphire chooses the easy way out.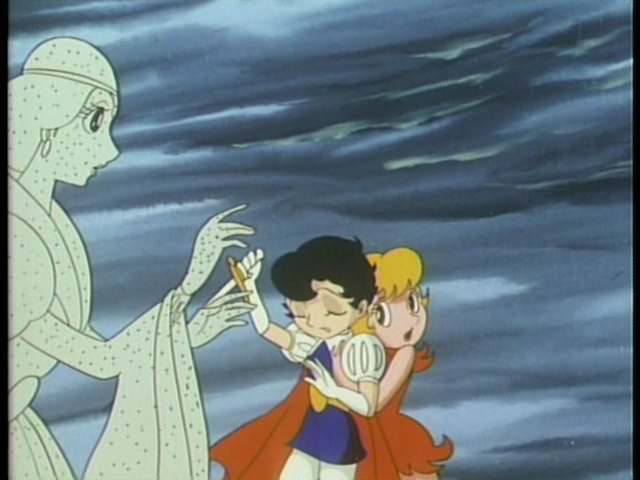 "No suicides here girl, this is a kids' show!"
Again, we must skip ahead: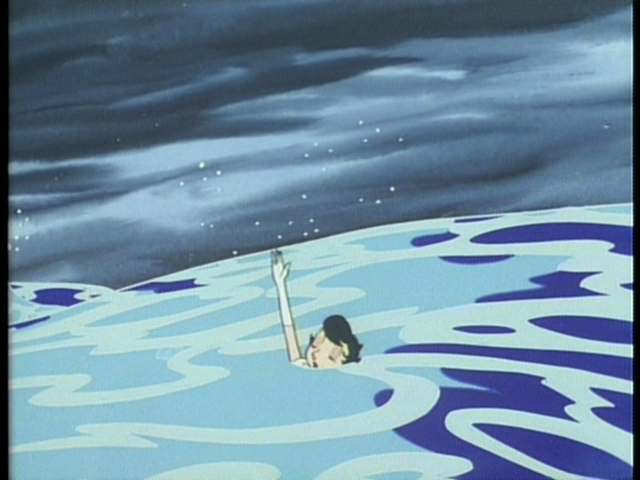 Sapphire has lept into the sea, though I do not recall if this is another suicide attempt or not. I think the Nakayoshi version manga is fairly well followed in this series.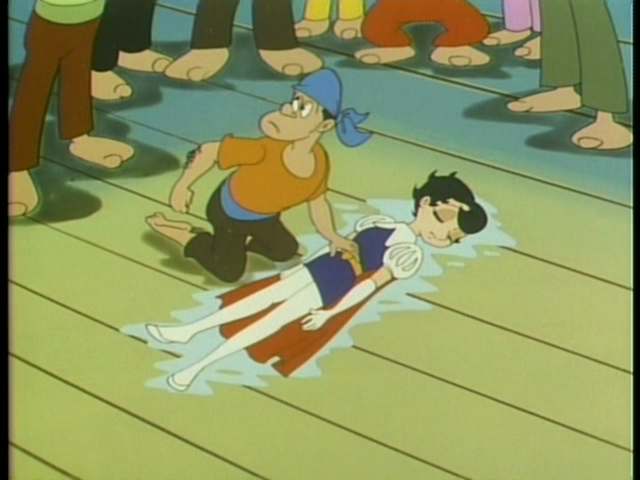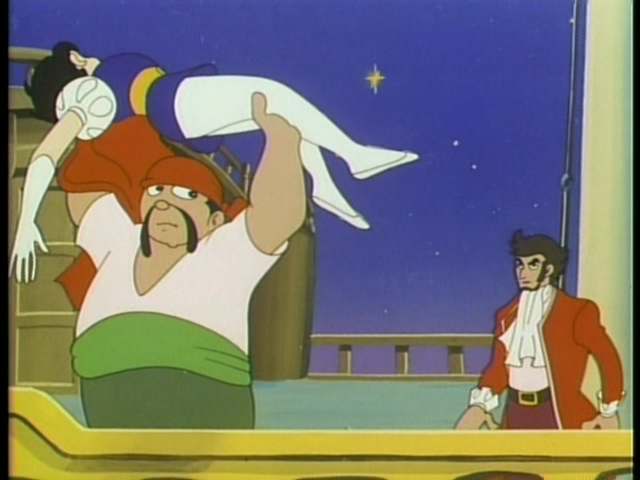 It seems that pirates or seamen in general have a superstition about women on ships, & Sapphire's costume ain't fooling anybody.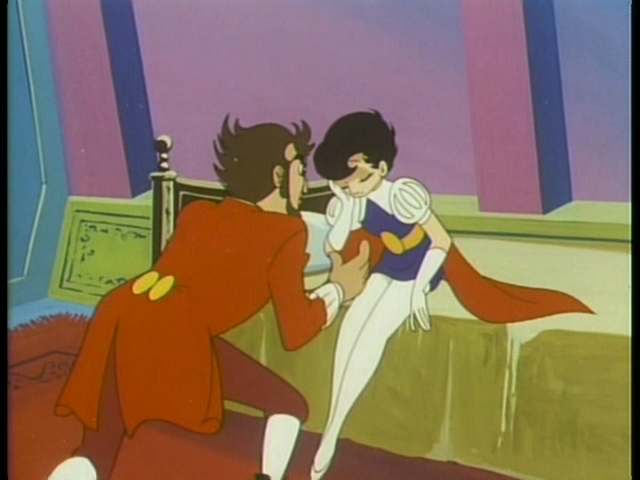 Especially not Capt. Brad, who falls in

with her.