Anyone ever hear of MINORITY REPORT?

Here is the Mighty Atom version:
I should save that tidbit for my book, but tough.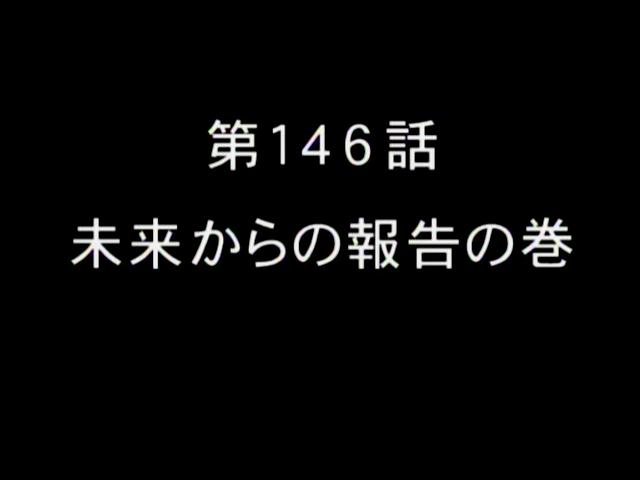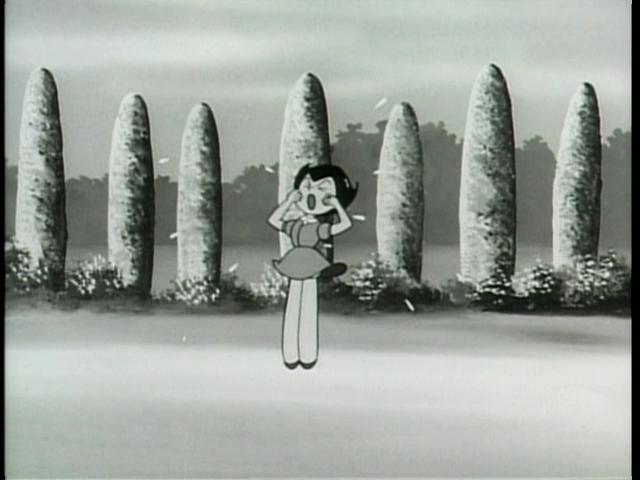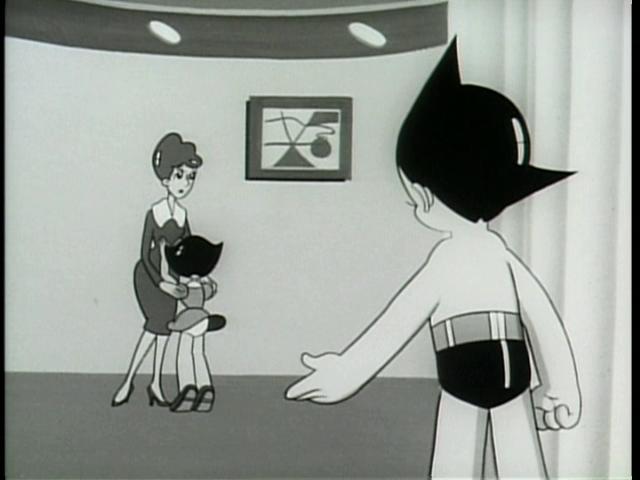 There is something in this image that I have rarely seen anywhere else.

Care to guess what it is?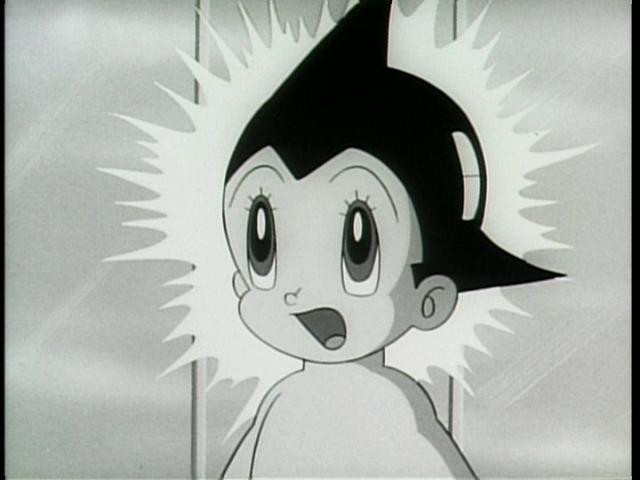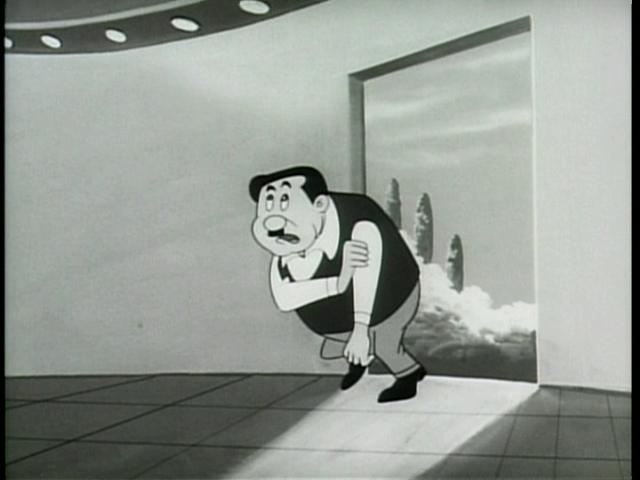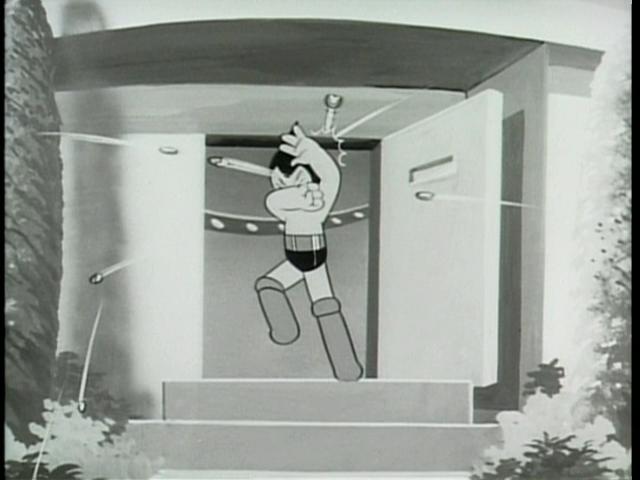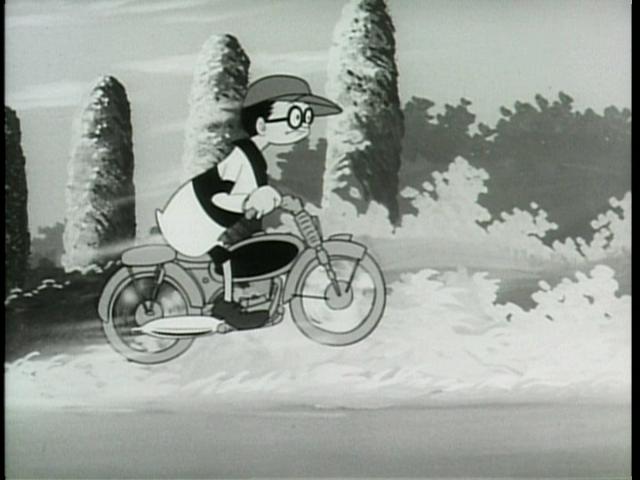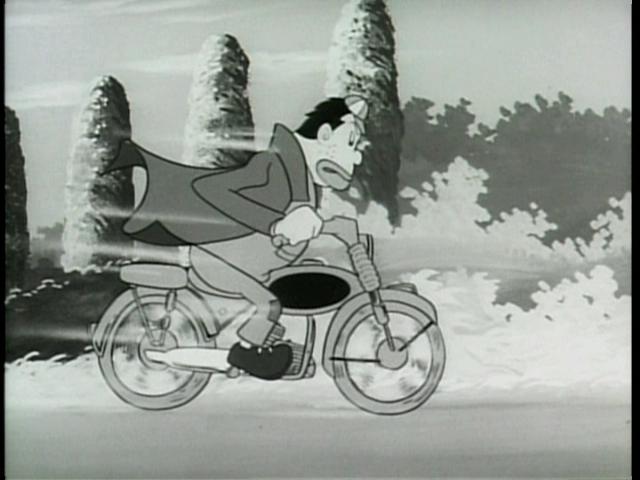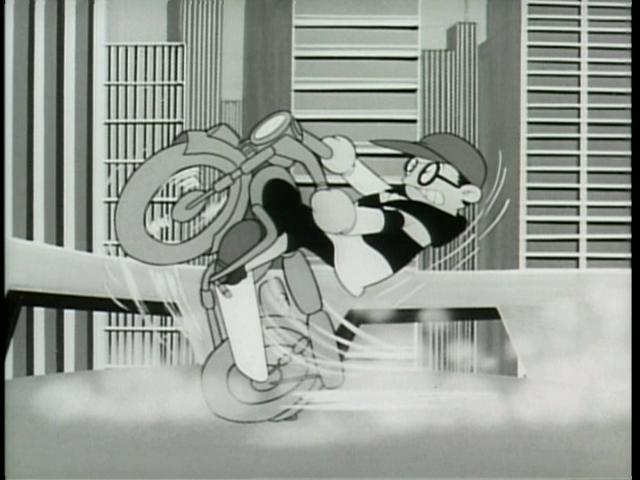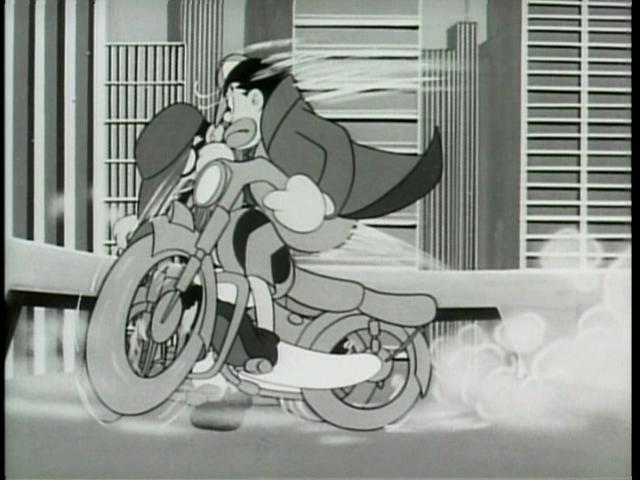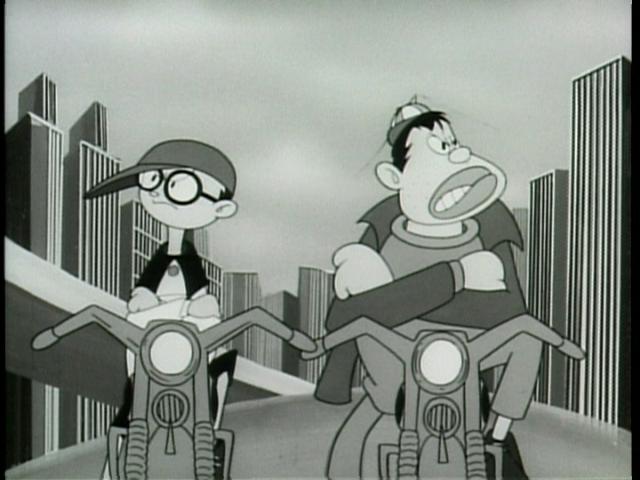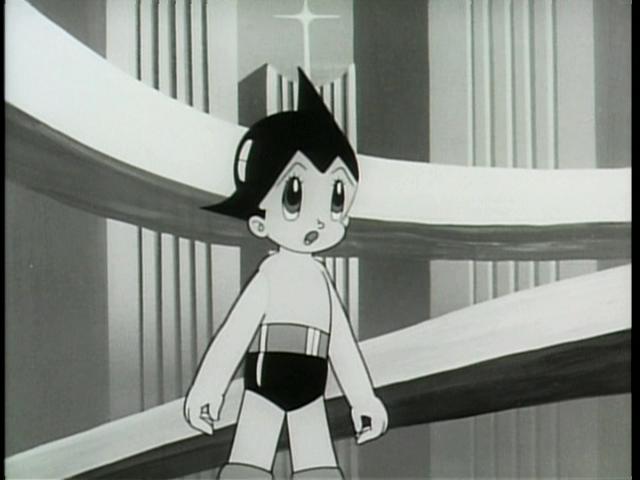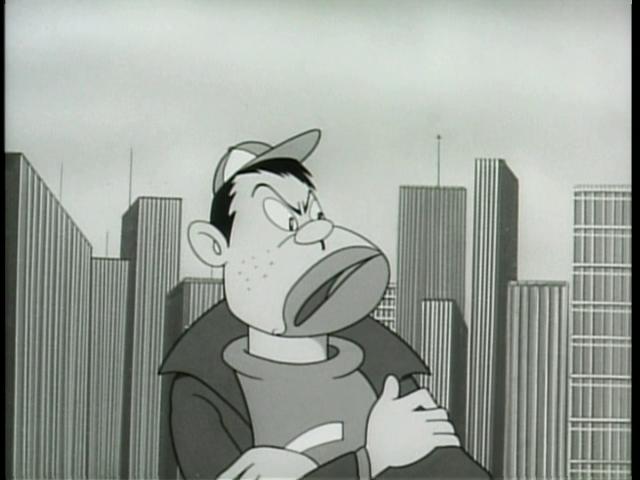 "Robots will rebel against humans tomorrow."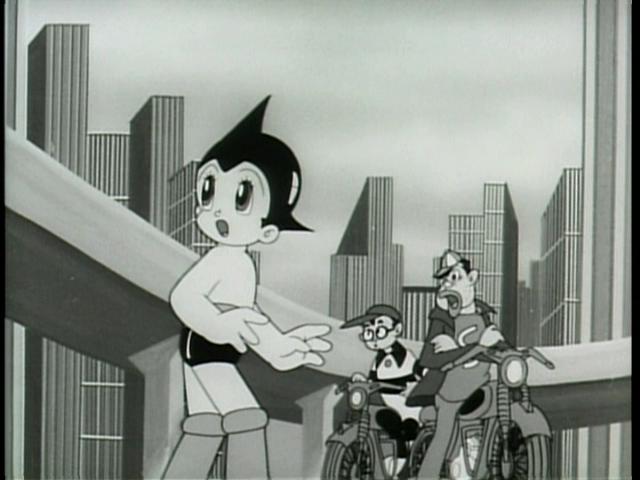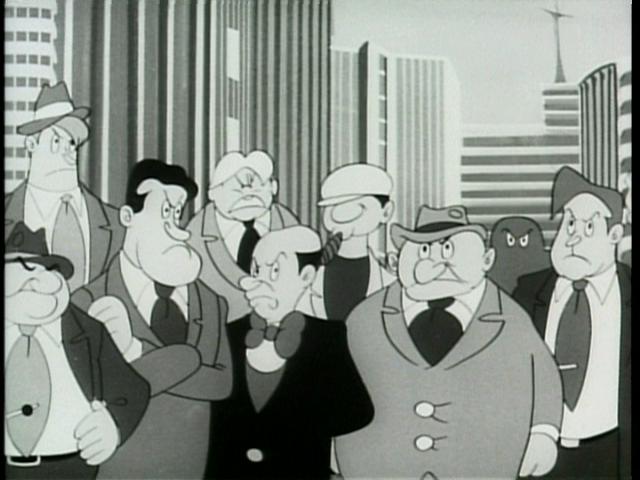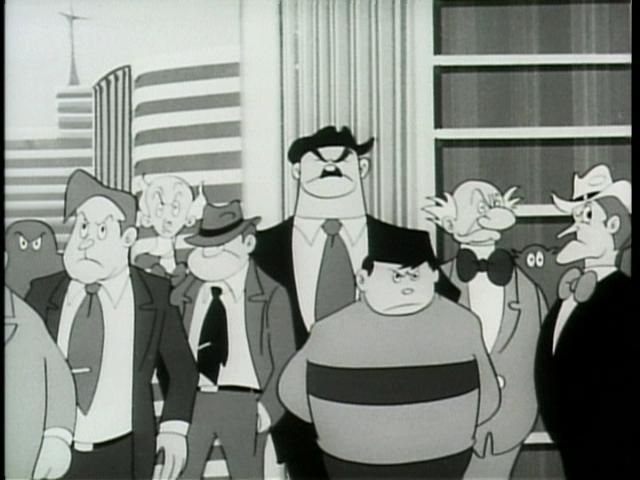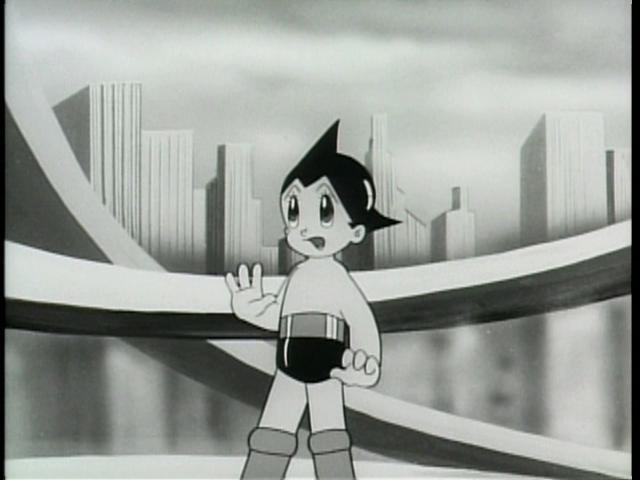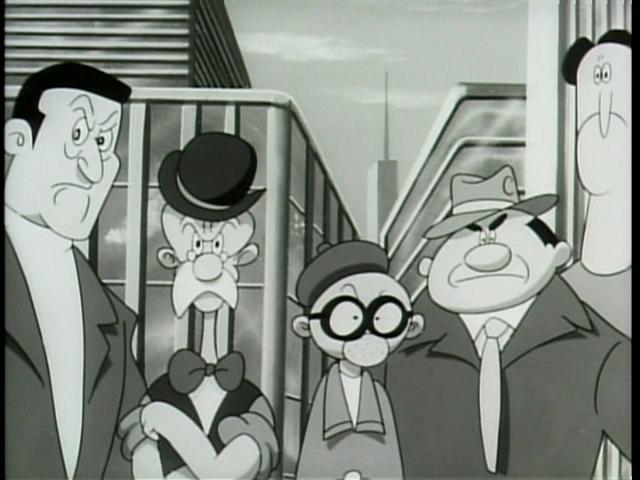 is not the only familiar face here, the guy in the derby was running the HOUSE OF HORRORS in 62,
Phantom Ship
(17,
The Haunted Ship
). He also owned the large estate in Melmo's adventure in
17, All Alone in the Jungle
.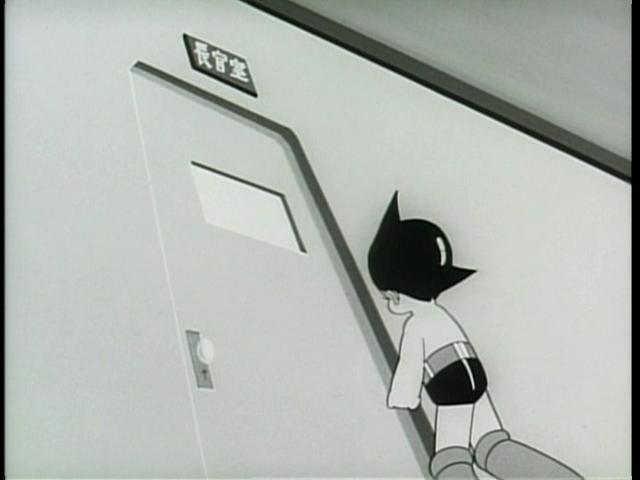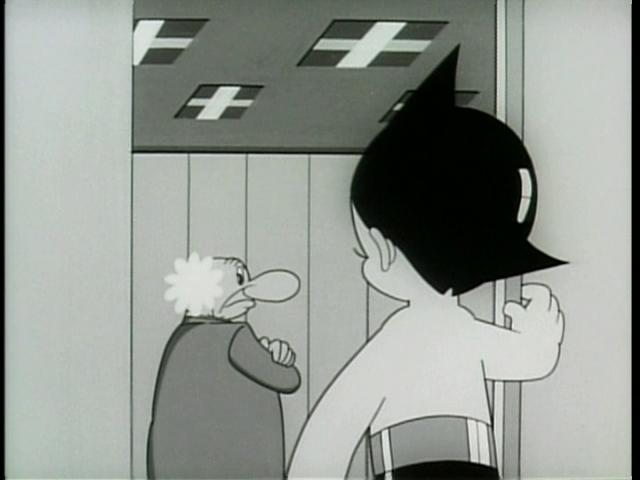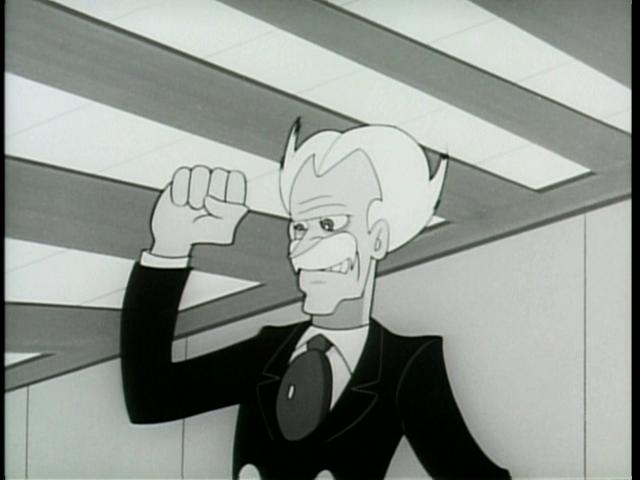 This is Dr. Muder, who claims that he has just returned from time-travelling to tomorrow, where/when he witnessed a robot rebellion. His claim has already begun a panic among the public. In the 2003 series, the assumption that all the GP3 robots were dangerous based upon the claim that one had thrown General Red's daughter down the stairs caused an all-out fear and hatred of robots.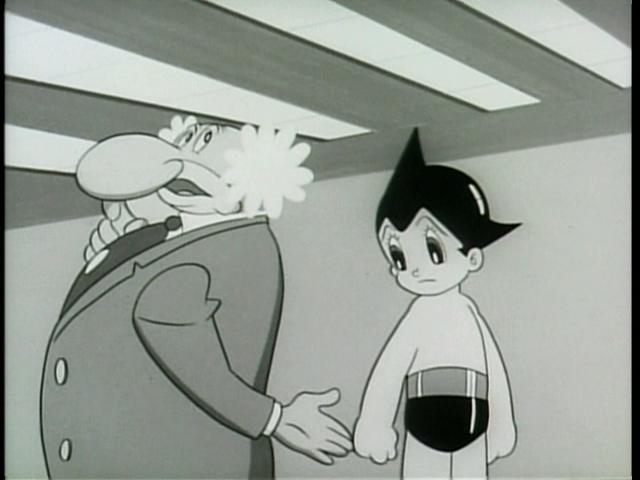 Is Ochanimizu expecting a bribe?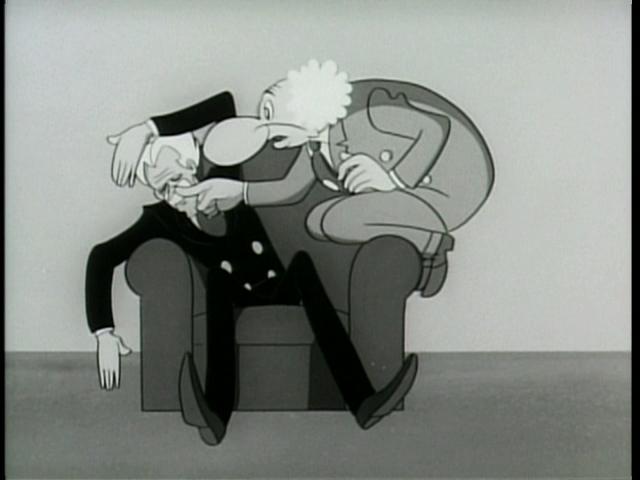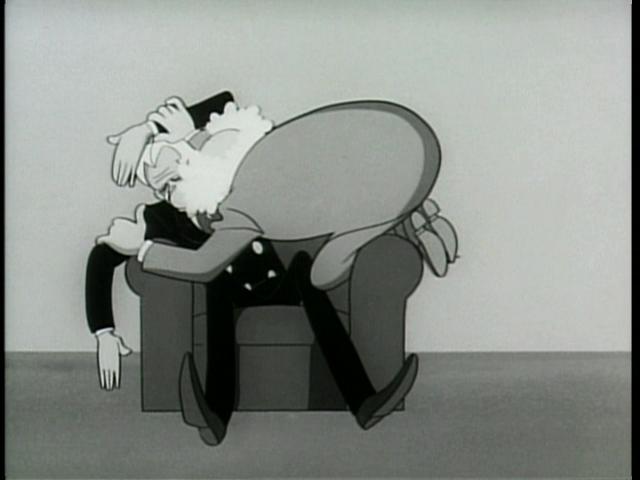 There is a sequnce in which Ochanomizu, precariously balanced on the arm of the chair, attempts to learn why Muder had fainted.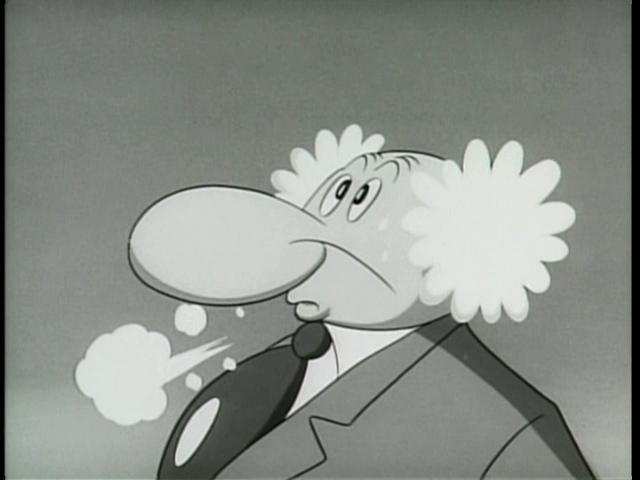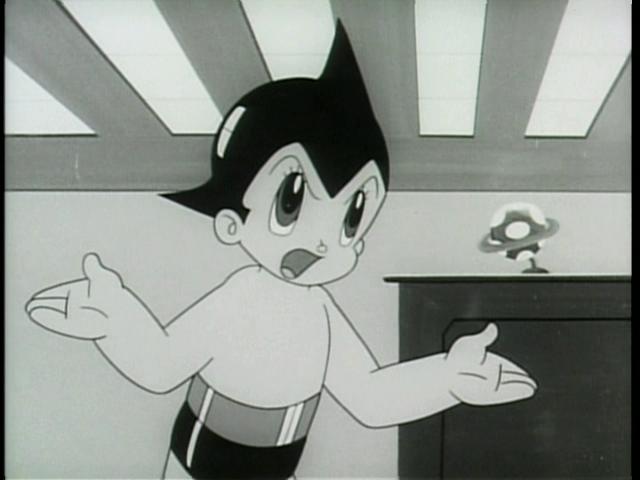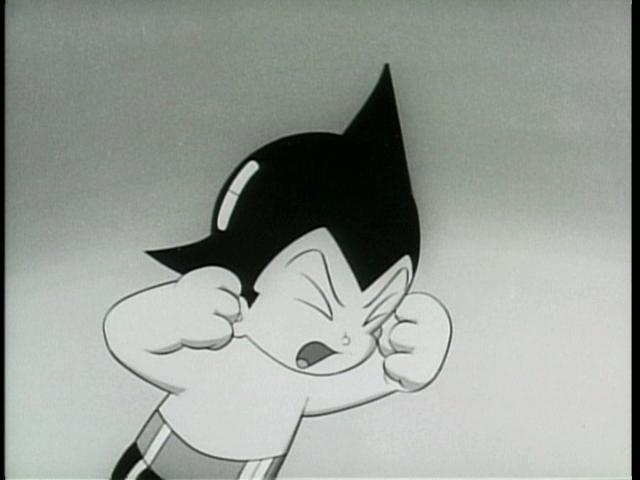 There is a cute loop of Atom protesting the unfairness of being judged for something he had not even done.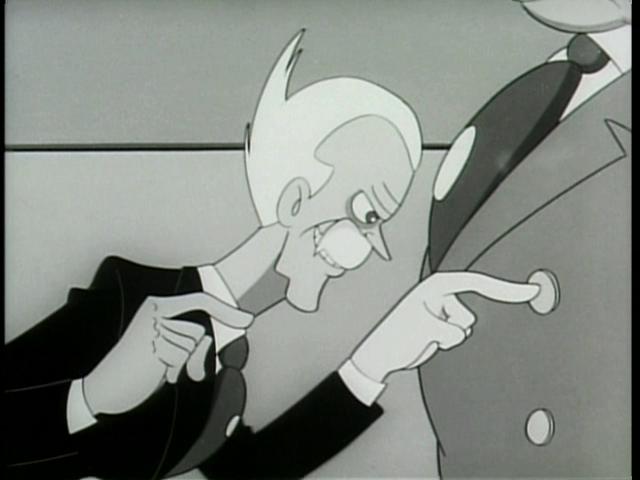 Muder has a fixation on buttons.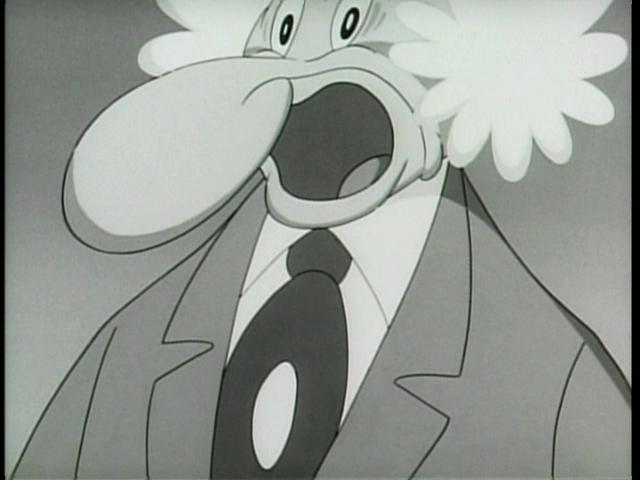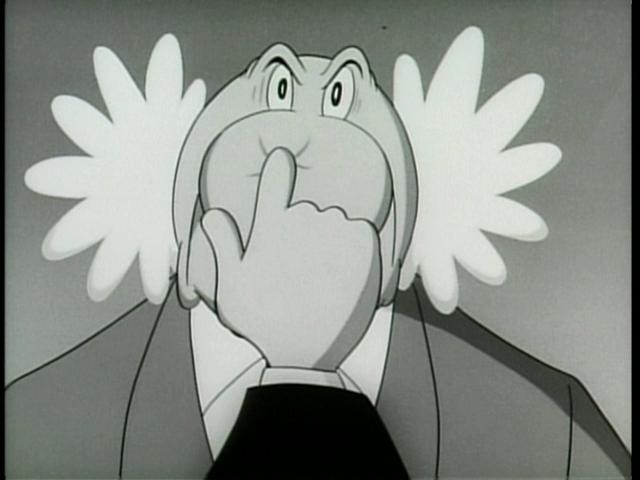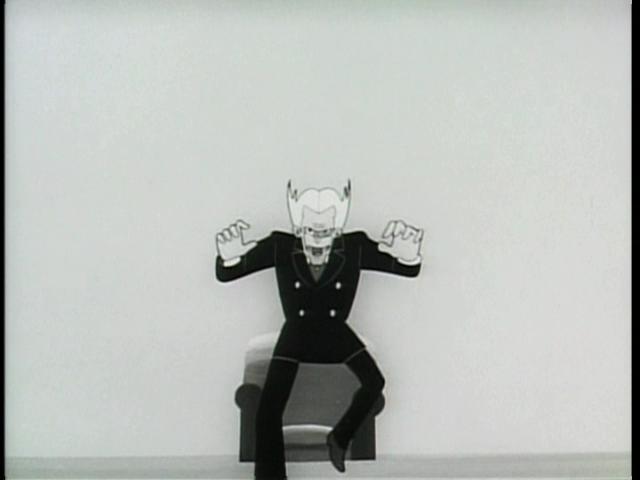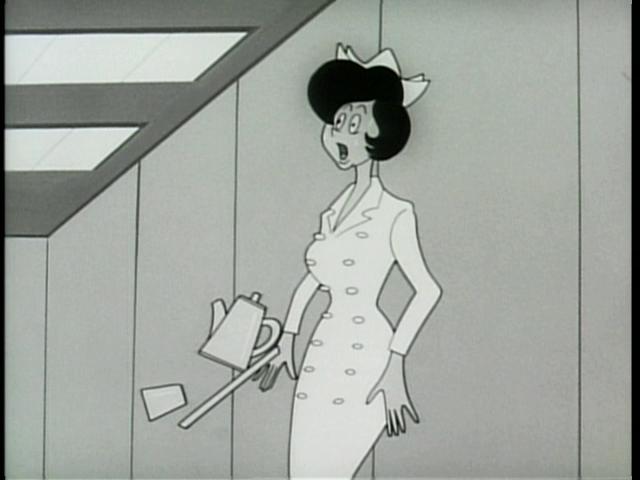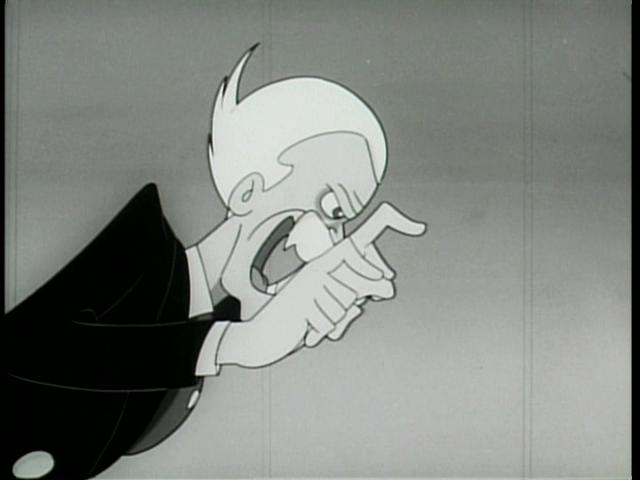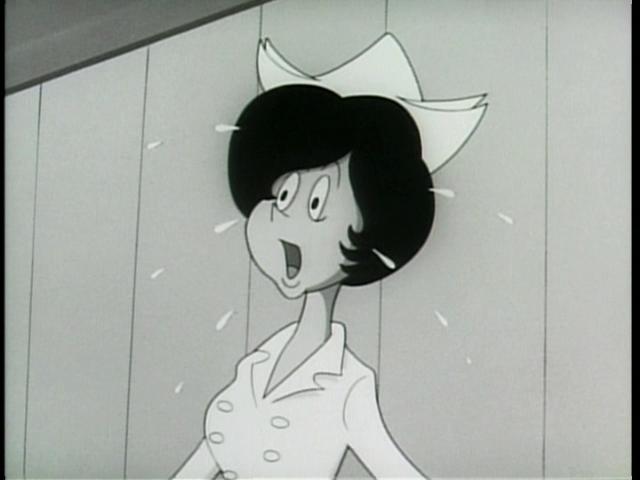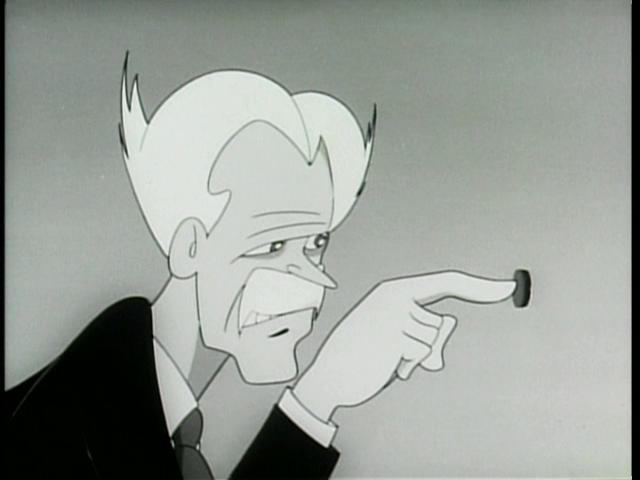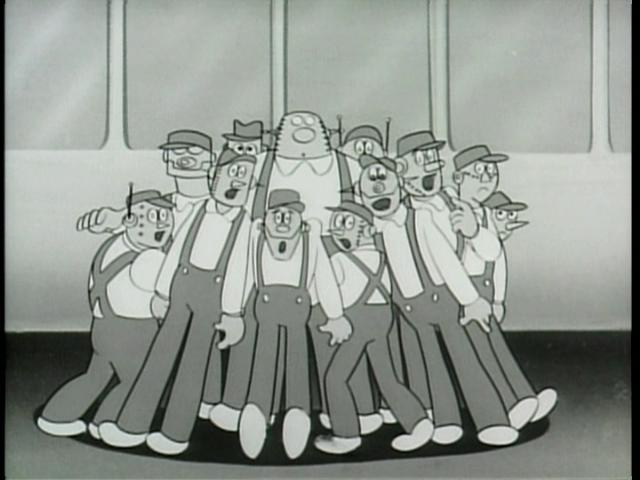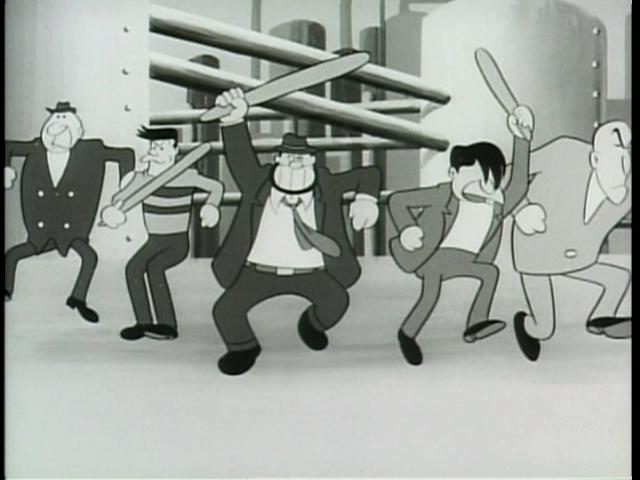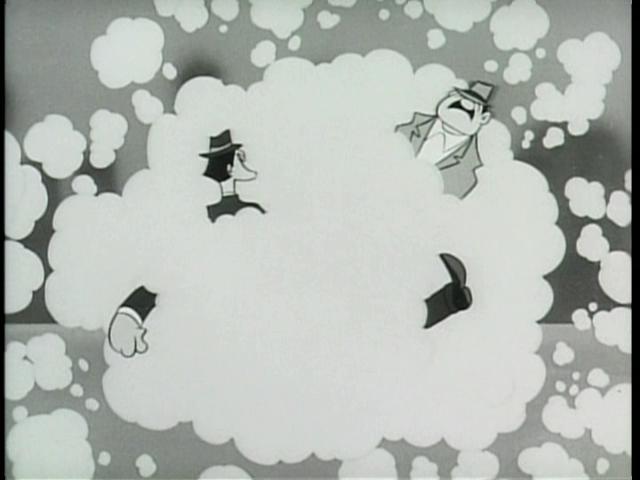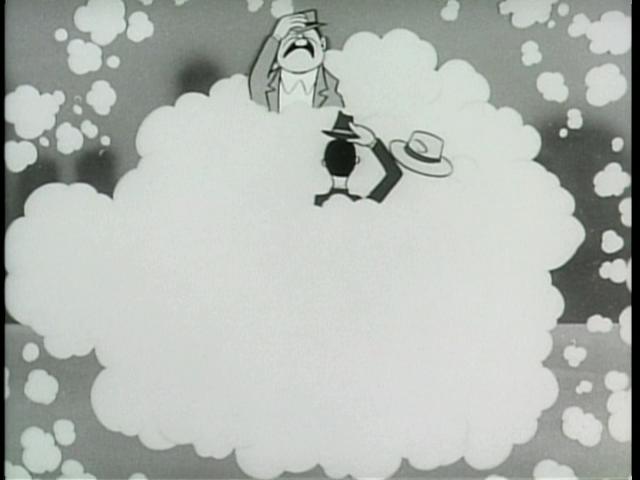 This episode has what, to me, must be the most extensive cloud of dust fight sequence I have seen in the series. Usually, there would be at most, 10 frames that are repeated N times. But here, there are many more, & the sequence continues for about 20 seconds.

There are around 8 frames with these two guys swirling around, tipping their hats.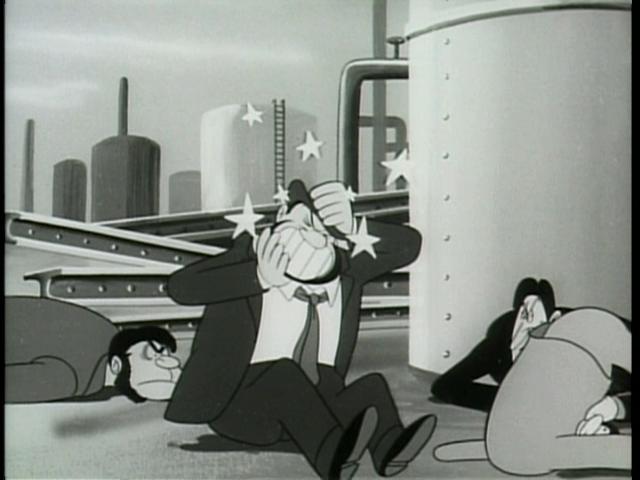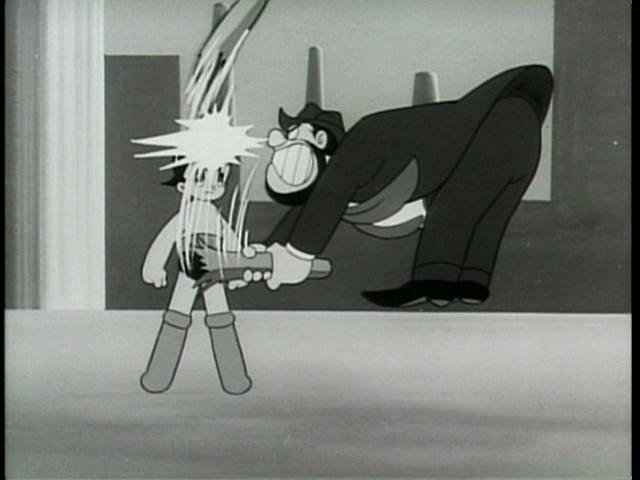 While all this violence was under way, others were dedicating a statue to human-robot relations: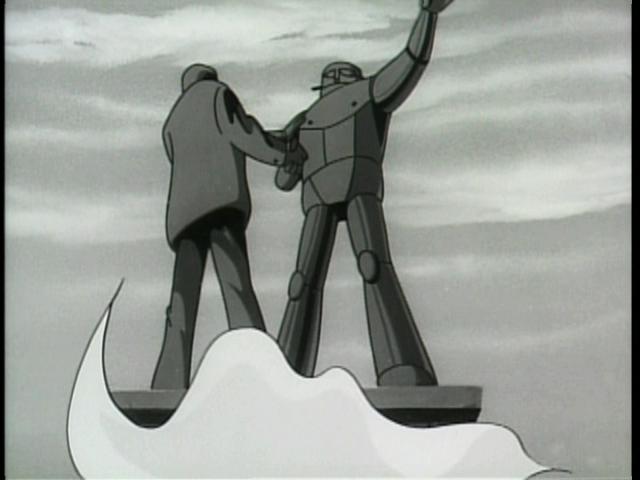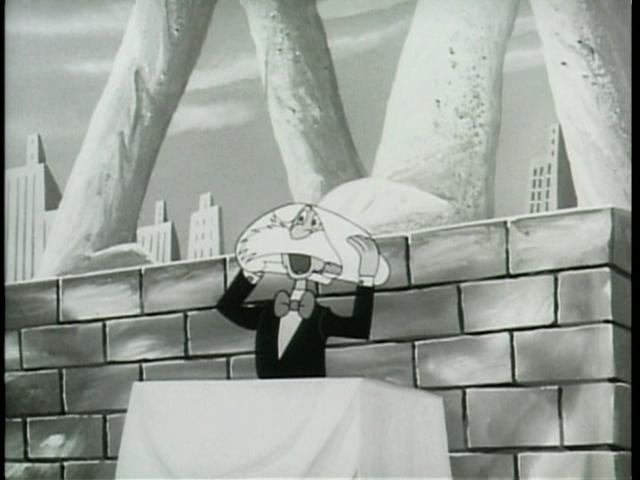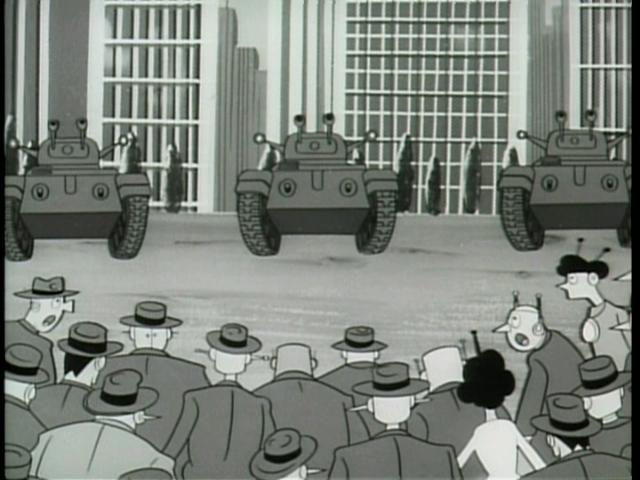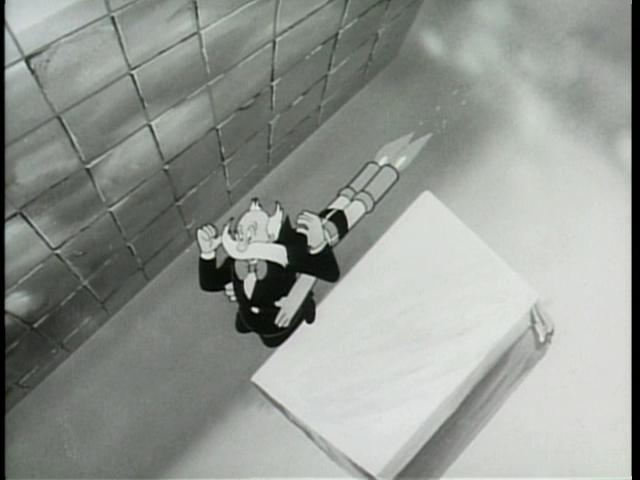 The tank had just blasted the statue, which was falling, and about to squash the man.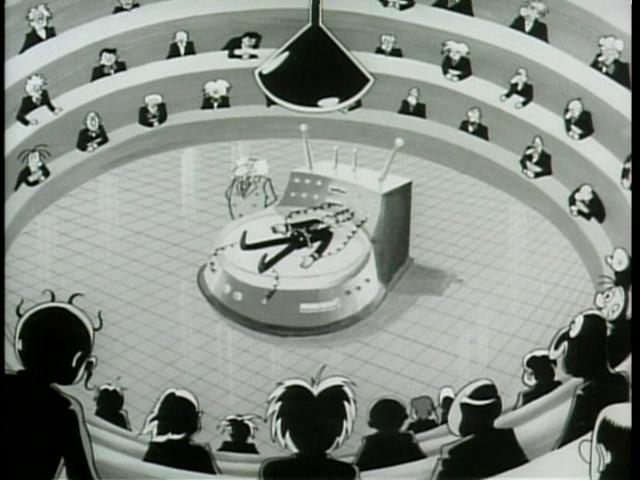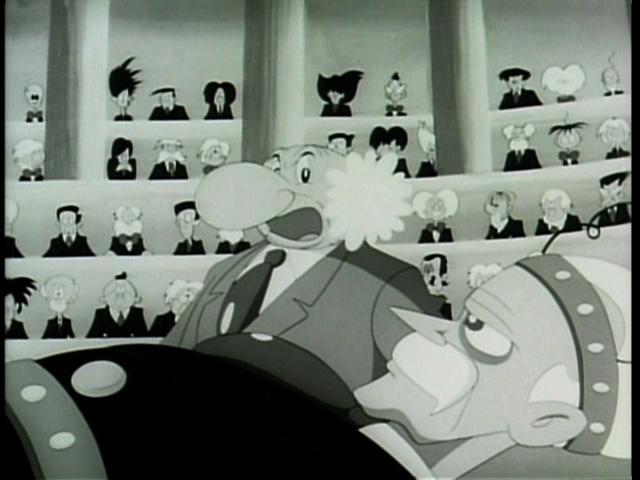 I think the one at upper left may be the duck we saw in an earlier episode, but without finding that other image, I just cannot tell.
Anyway, the scientists, politicians, & such, are not simply believing Muder's claim of a rebellion.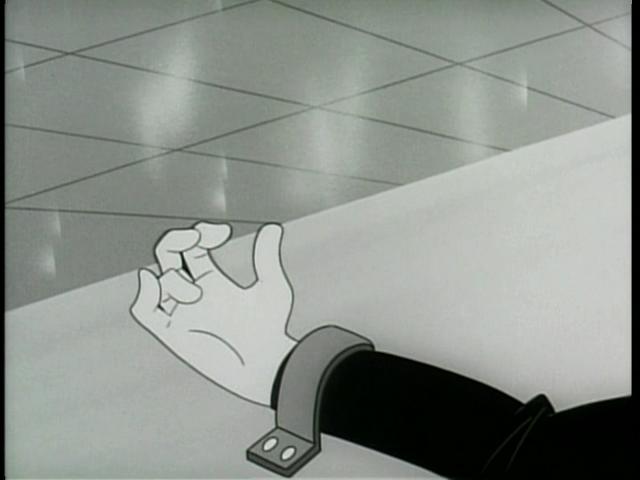 Throughout the episode, Muder has been wiggling his fingers, as though he were exercising some supernatural power thereby.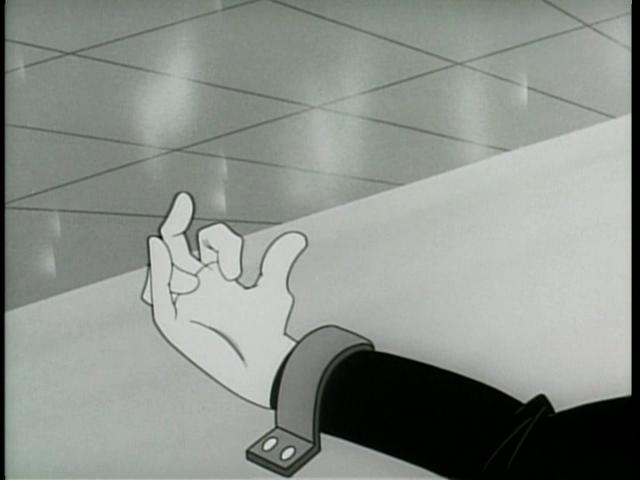 __________________
More to come--