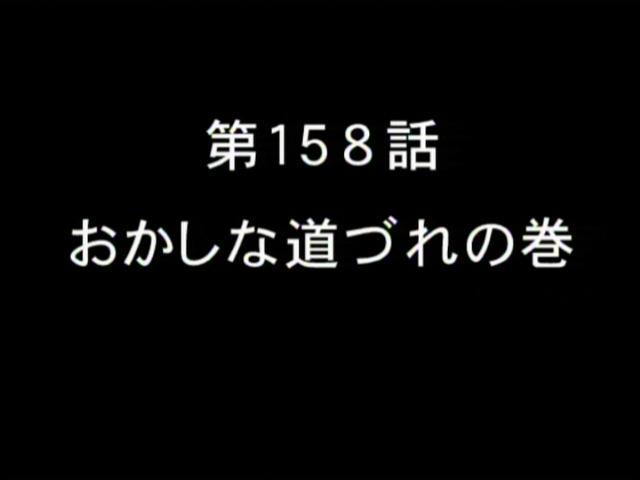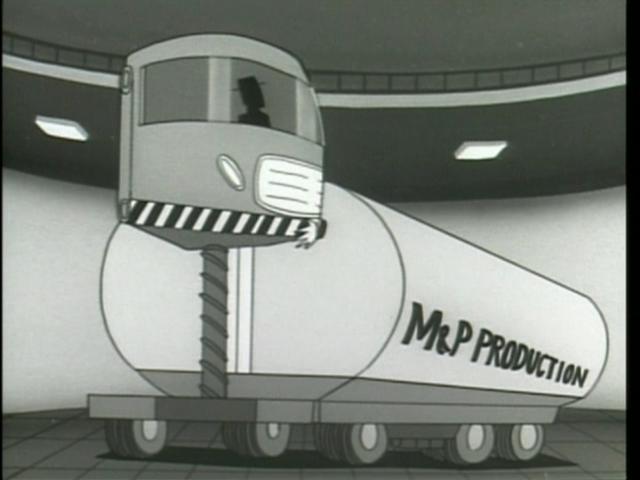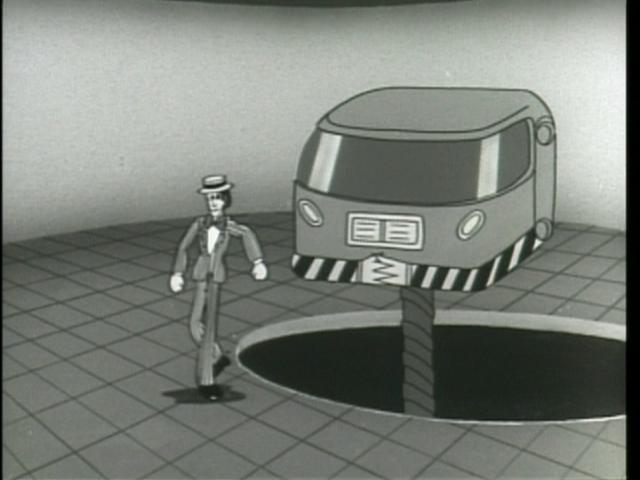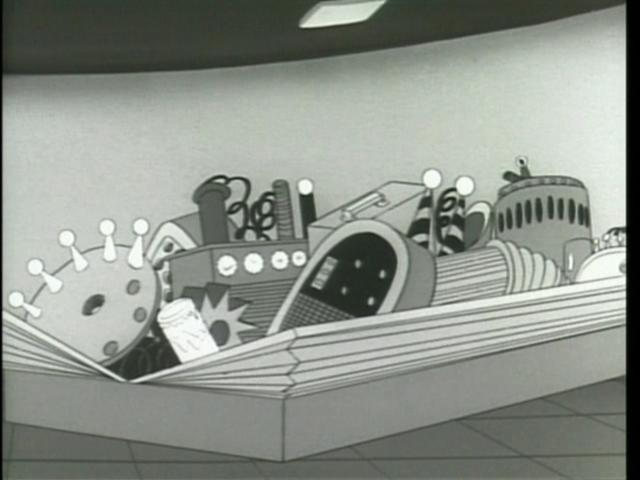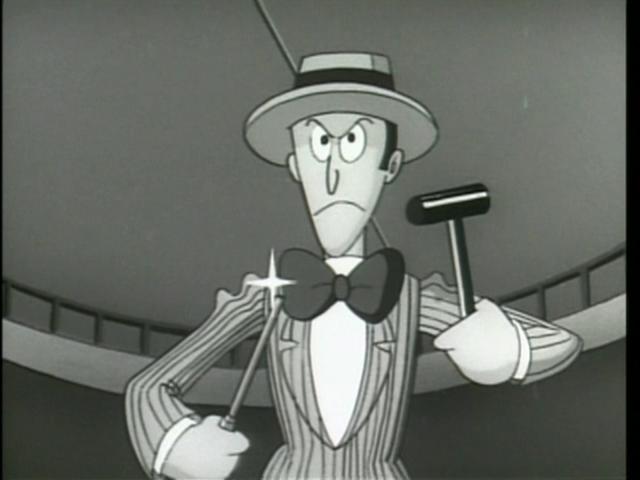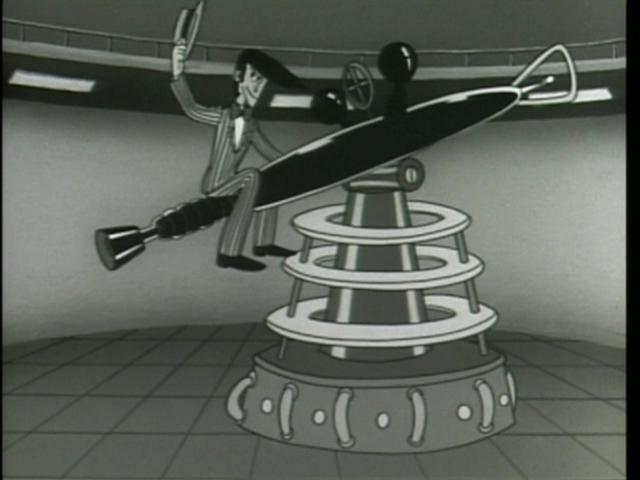 Sasaki Kojiro's talent at building things is not as impressive as Nokko's or Sharaku's because he needs proper parts, while they & Mustafa (Bobke) the boy from 113,
"Back," the Country without Laughter
(101,
Dangerous Mission
) make things from junk. Nevertheless, he assembled this laser in just a few seconds.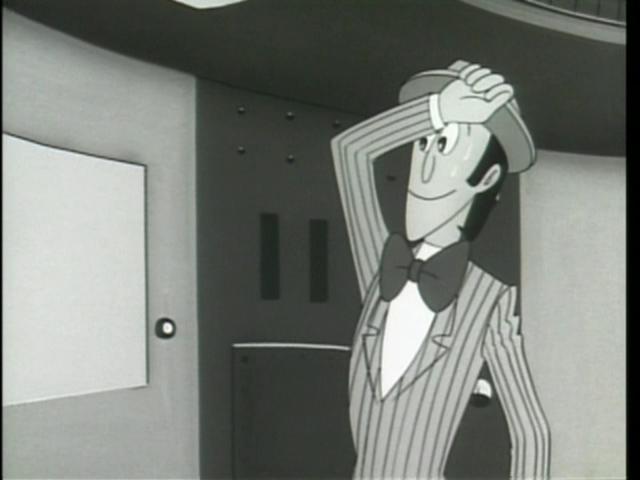 After all that work, Sasaki chills out by watching TV. This is a rather long, but funny sequence, & anyone who can make animated GIFs, just send your email address: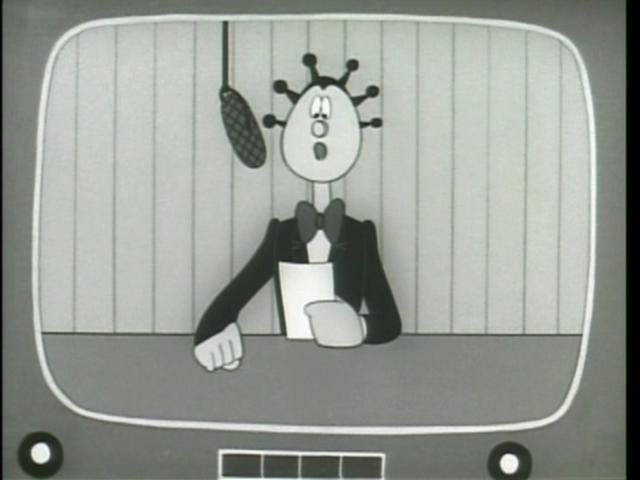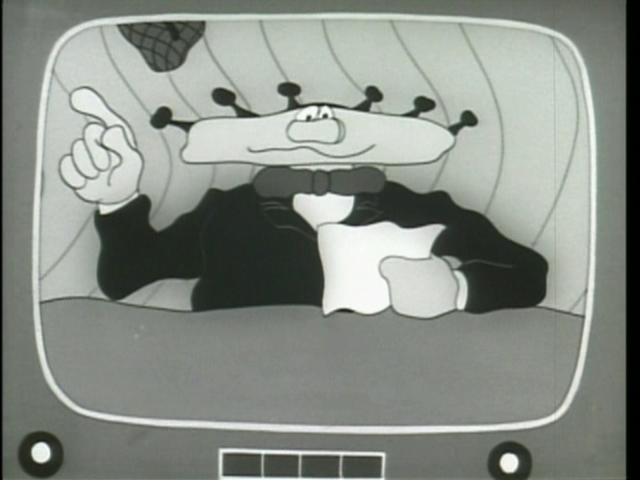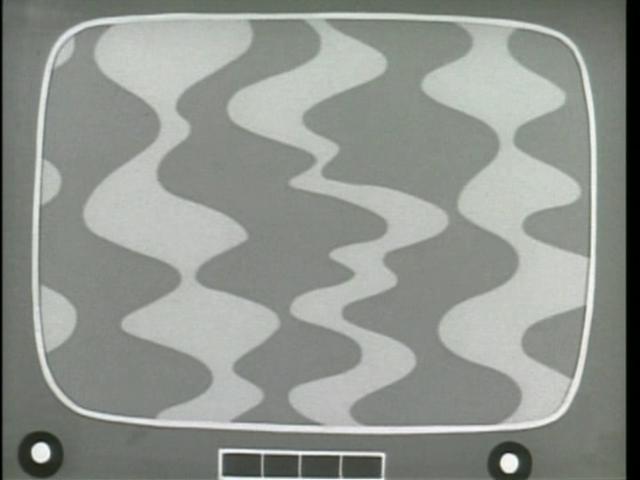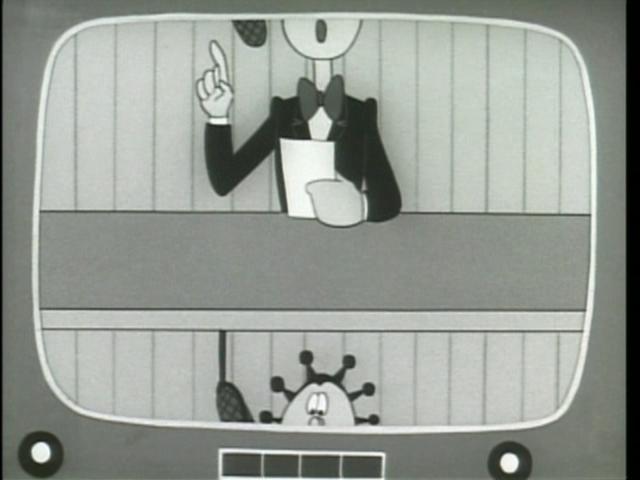 I doubt the younger members are familiar with such reception problems.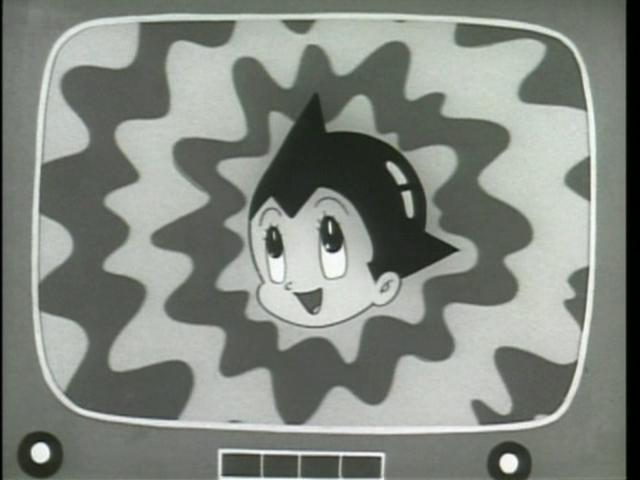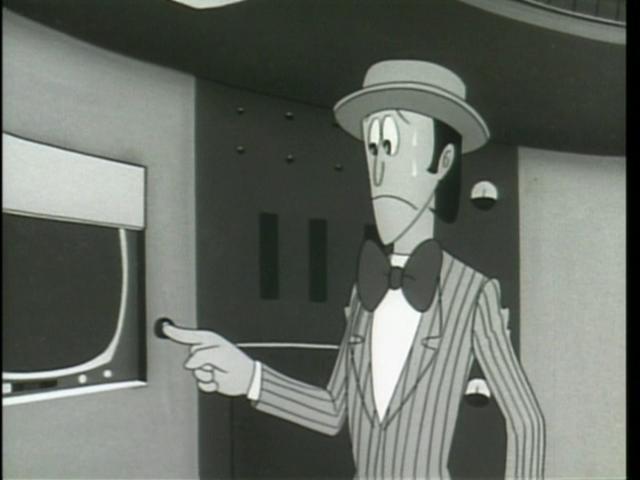 He has second thoughts about watching TV.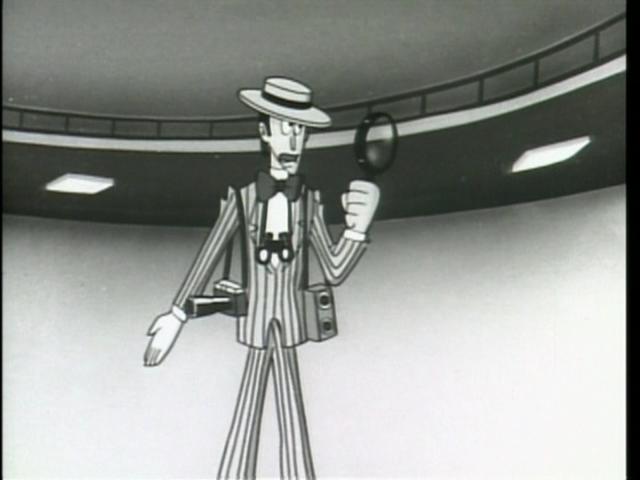 Sasaki is going to spy on Tawashi & co.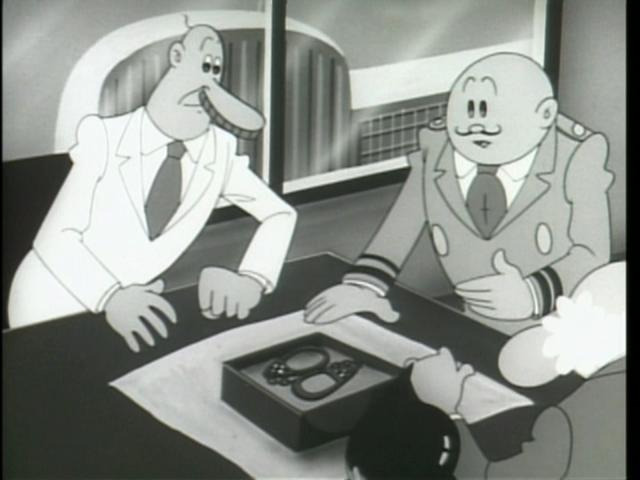 He is outside the window, looking in.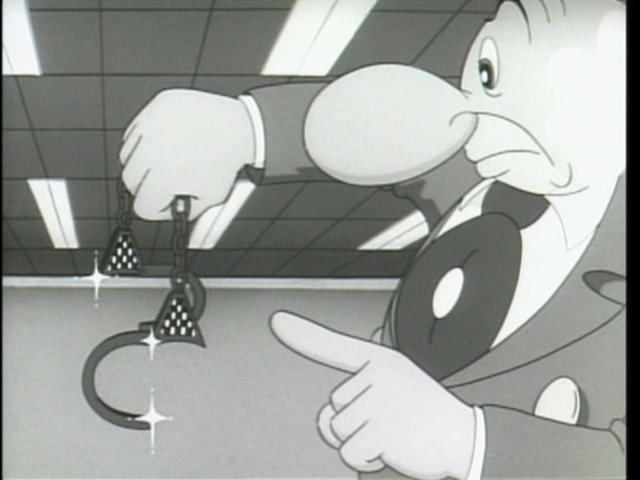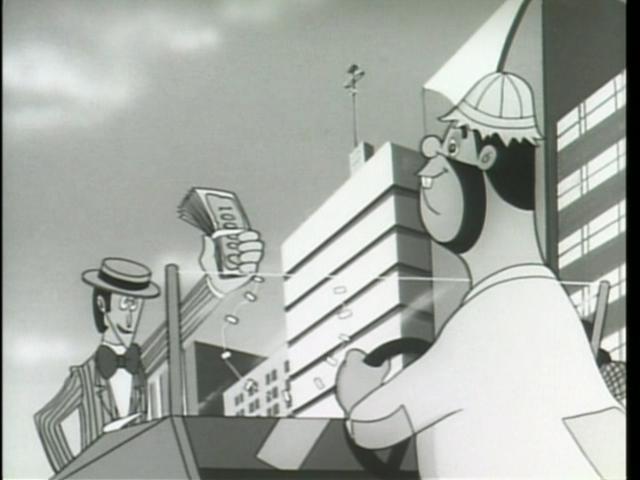 Seeing that Tawashi, Ochanomizu, Atom, & Nakamura were going out, he buys this guy's car, & prepares to follow them.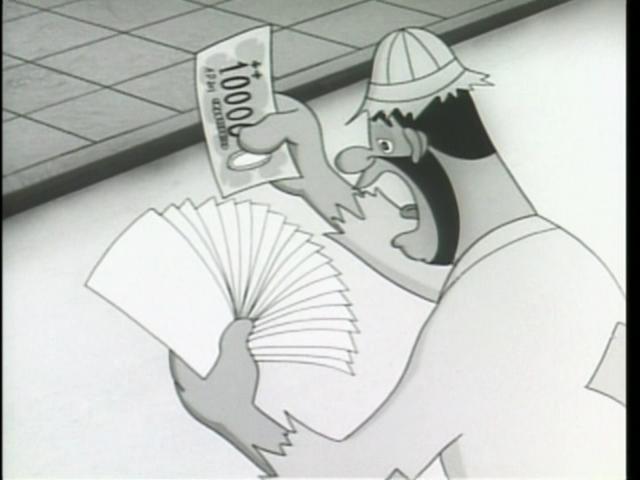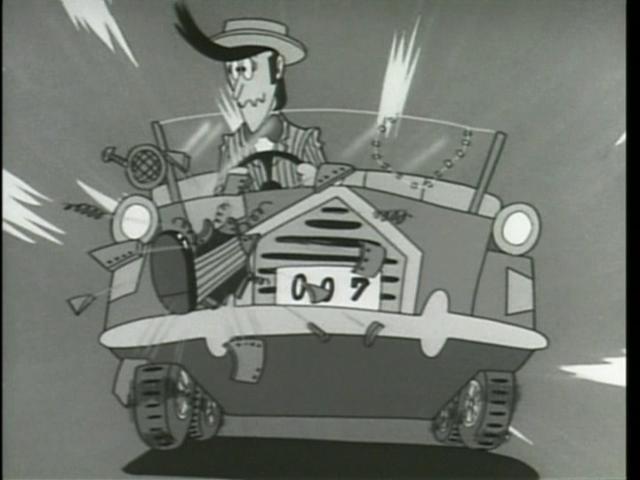 Note the tag.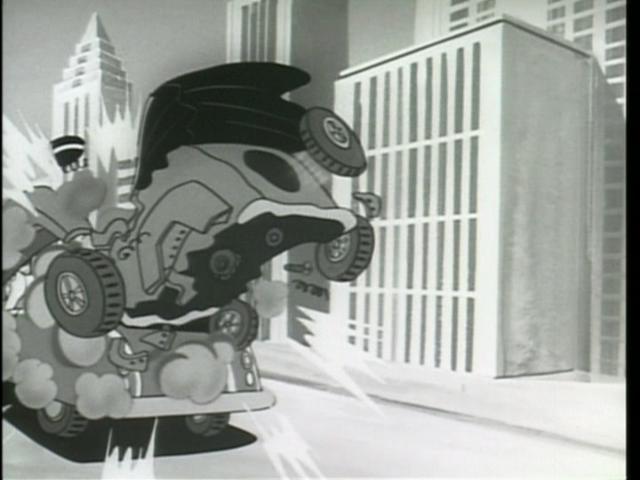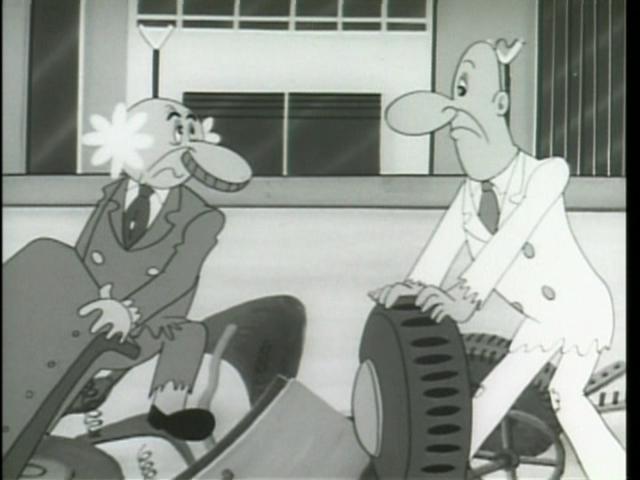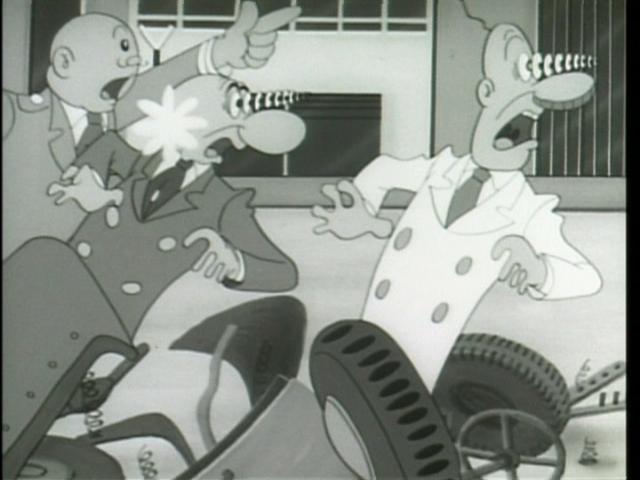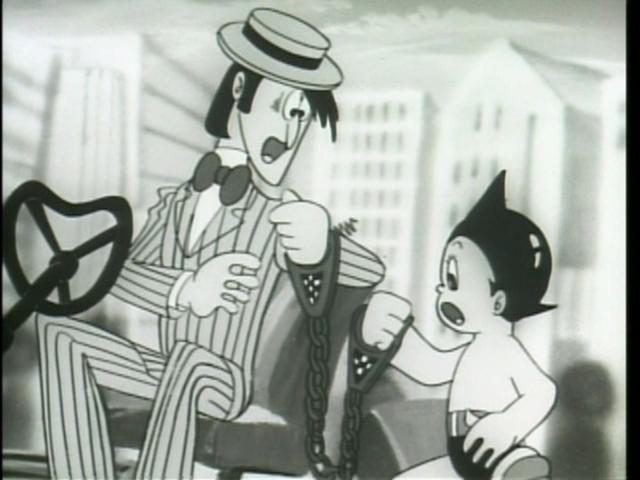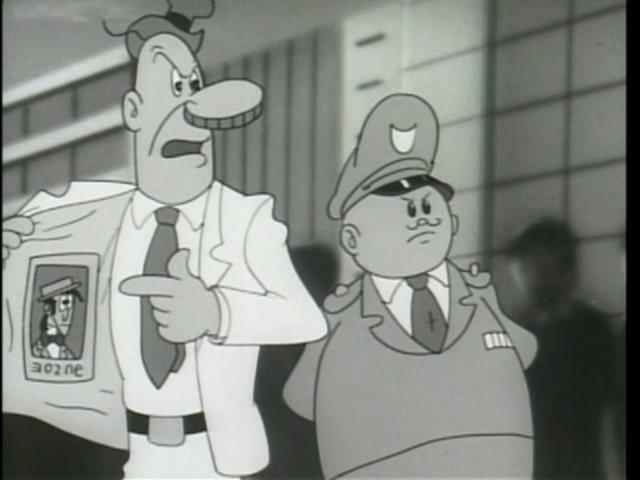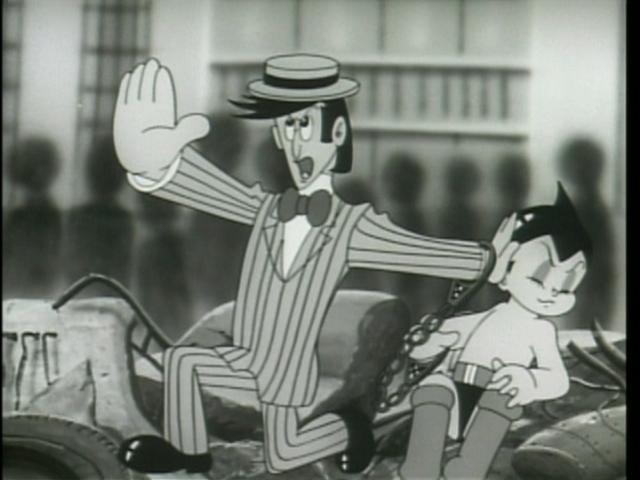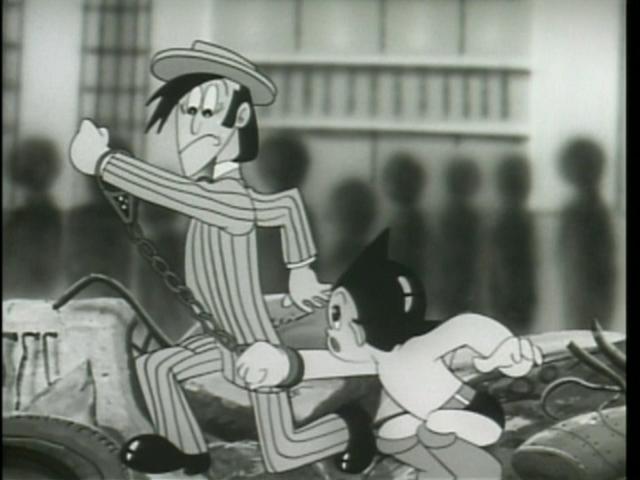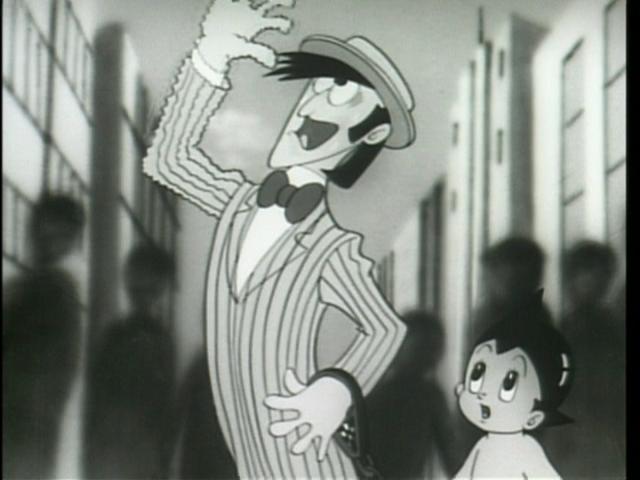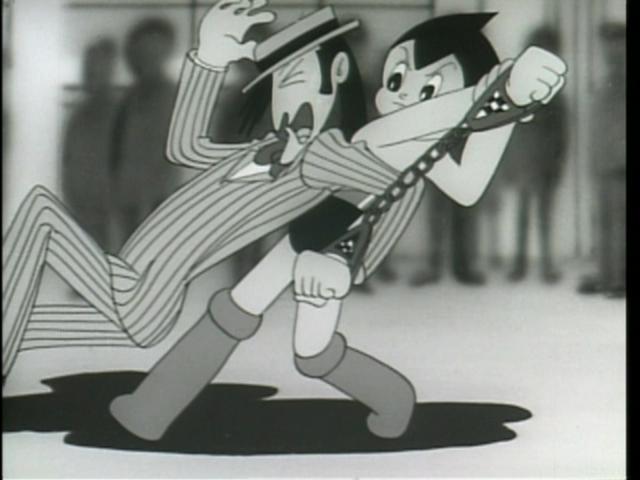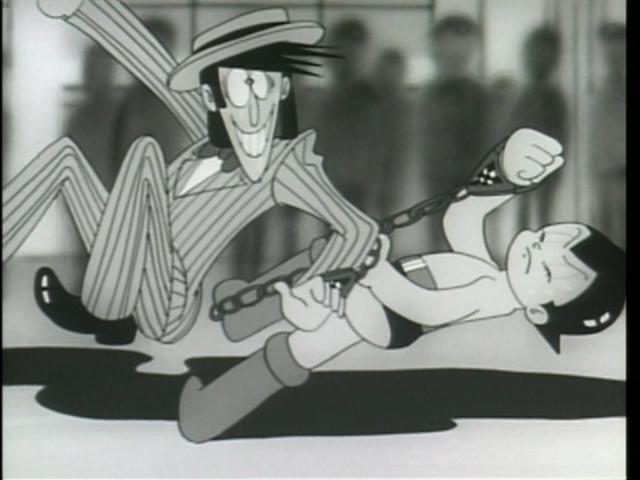 You might wonder, why don't they just use the key to remove the handcuffs? There is no key; they open only when the wearer changes his ways.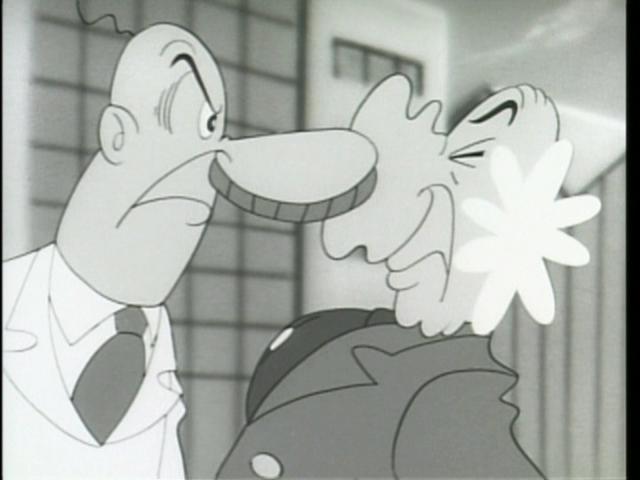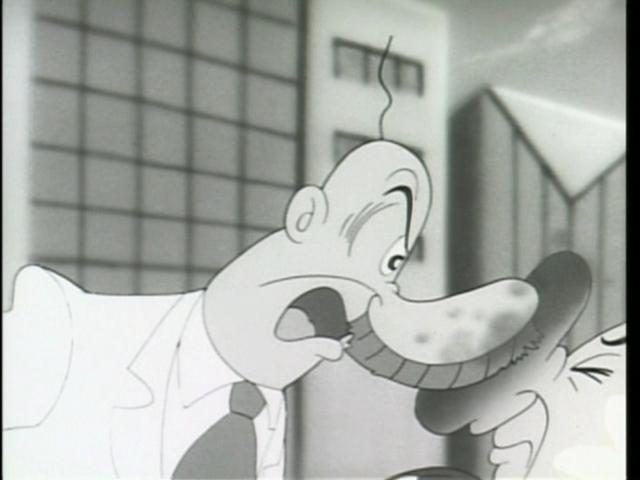 Another GIF in waiting.

What follows is a series of futile attempts to cut the chain: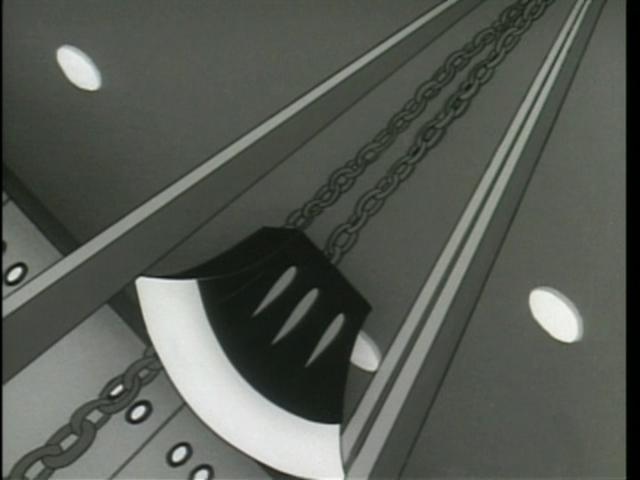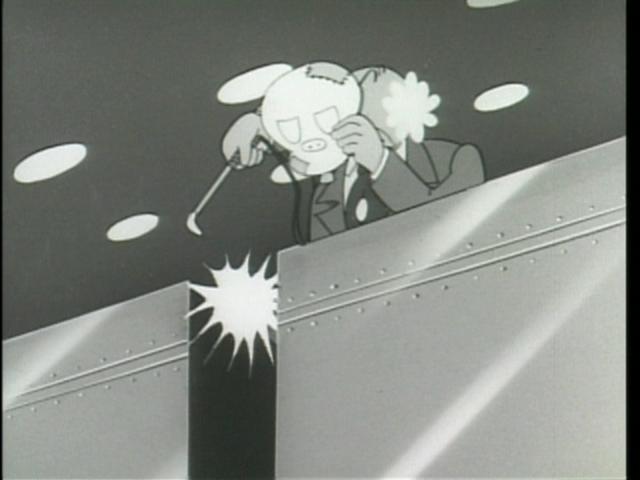 They even call Noh Uno (anyone remember him?) of 33,
Two Magicians
(33,
The Three Magicians
) to use magic:
1st, the warm-up.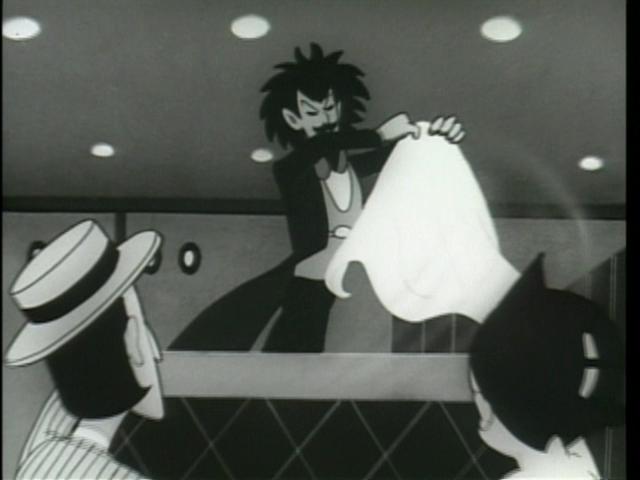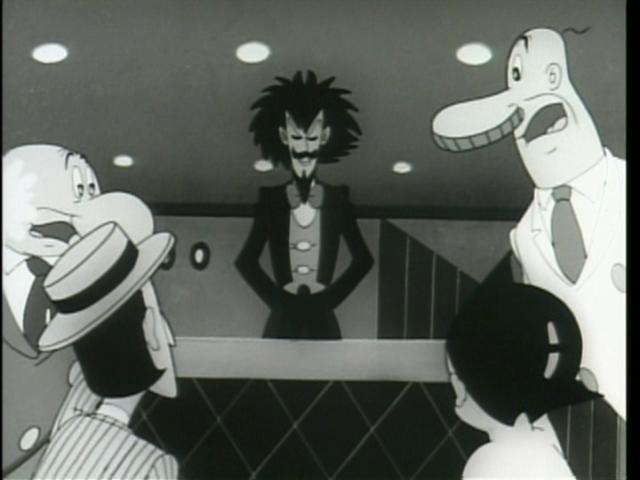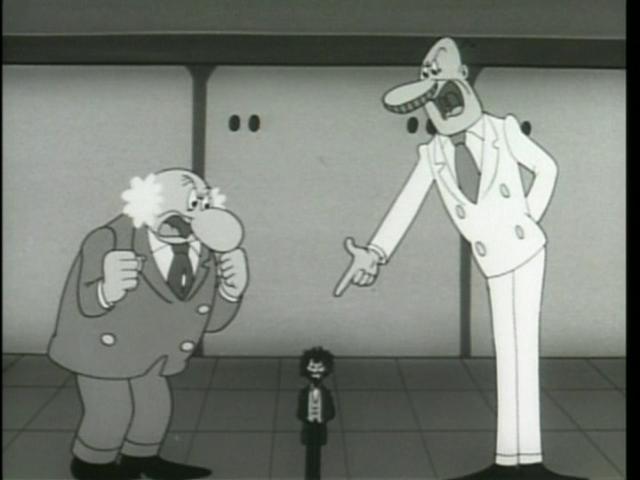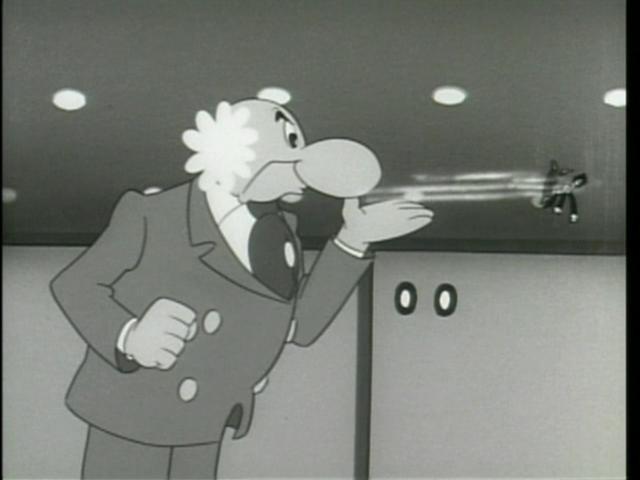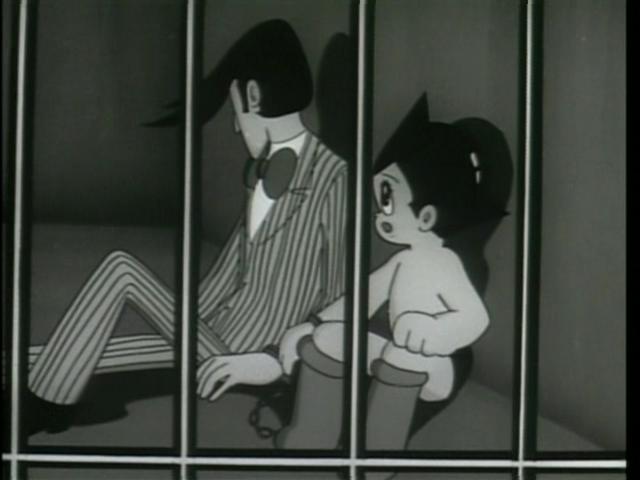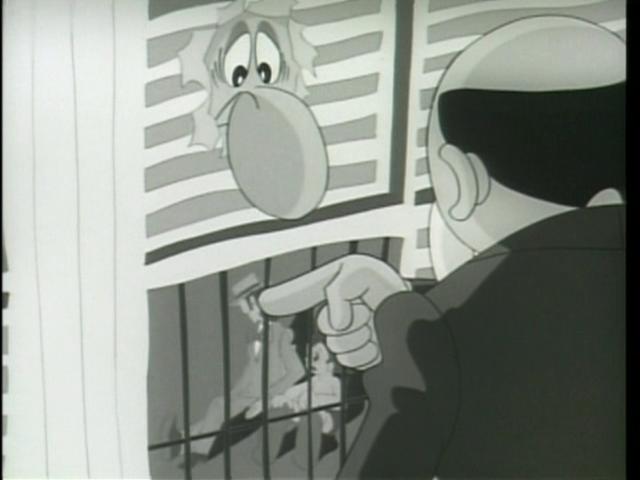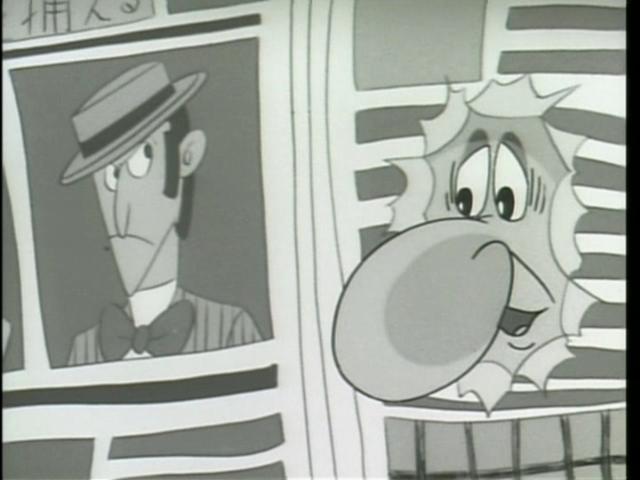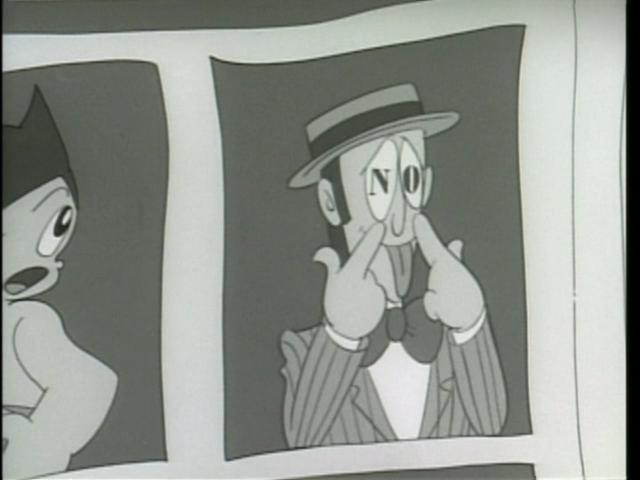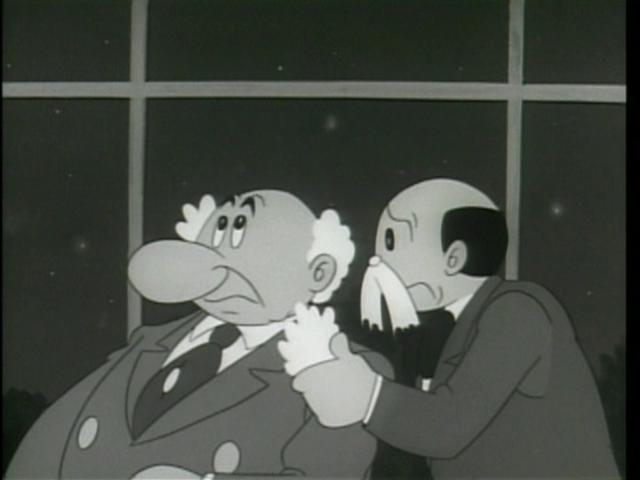 The 1st, & only time we see Ochanomizu's ear.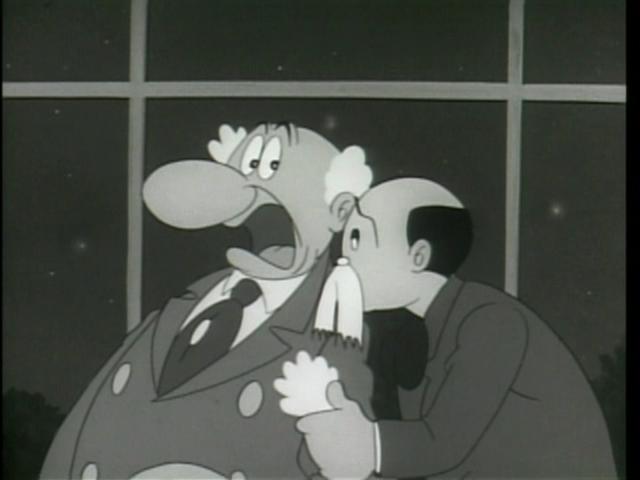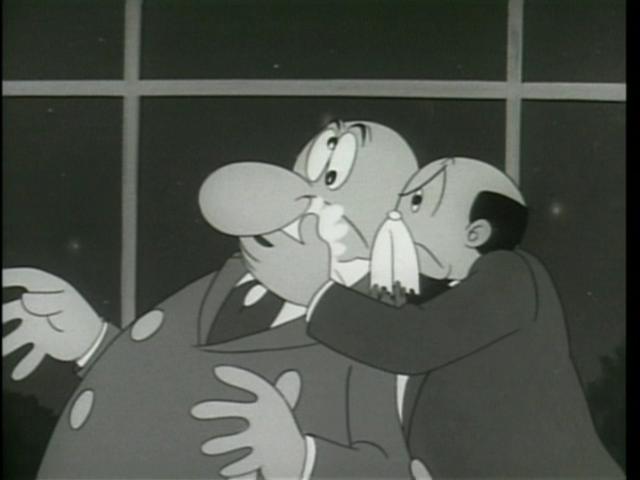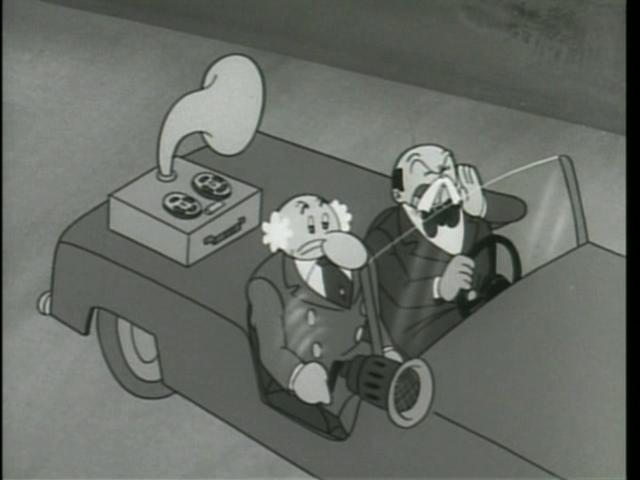 Another GIF. As far as I could tell, Higeoyaji thought that the sound of the siren would provoke Atom into breaking Jail, to go out & help.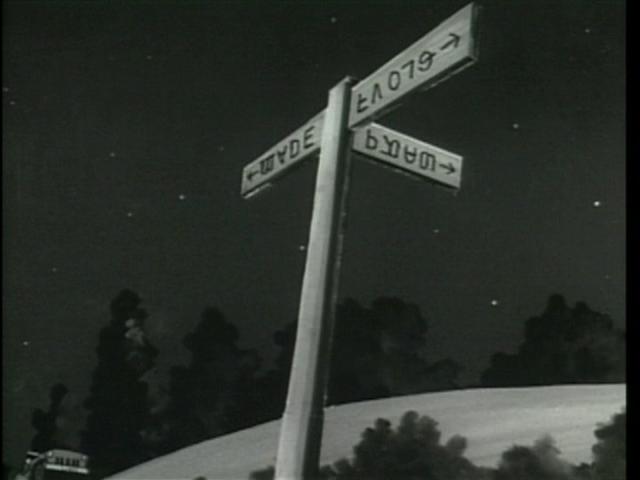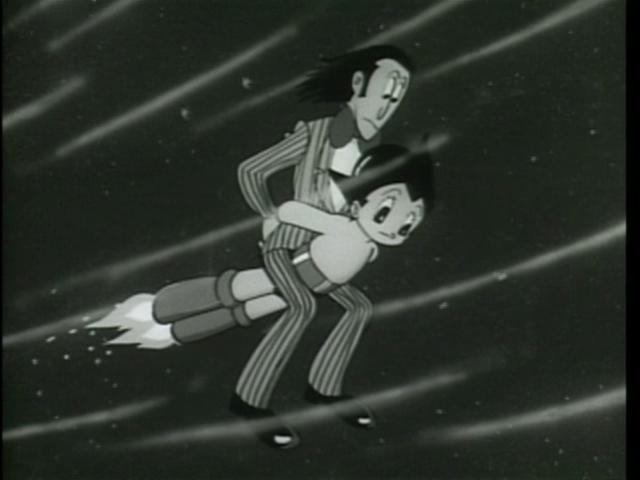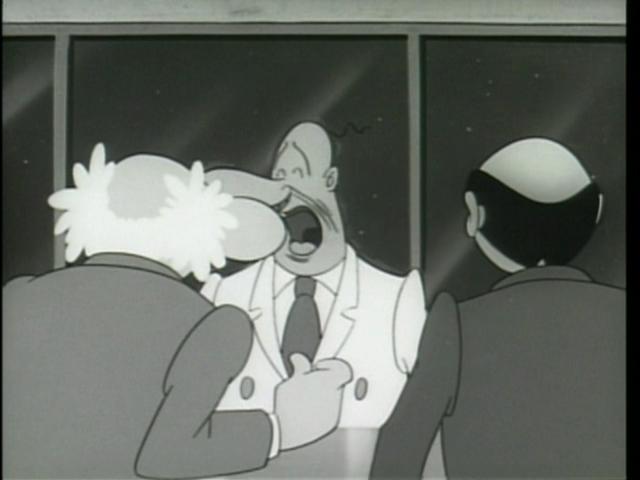 Rather than anger, Tawashi laughs at O & H's causing the escape.
To be continued--