There were several differences between this pilot & the series itself.
Only the pilot showed Tink's mischief that gave Sapphire a boy's heart
The graphics are much darker. This may be attributed to the restoration process.
Only the pilot showed Sapphire interested in girls' pursuits. The anime had her steadfastly avoiding them
PRINCESS KNIGHT (PILOT FILM)
I hope nobody is offended with these images. They are similar to the depictions of children & cherubs in American cartoons of the same time.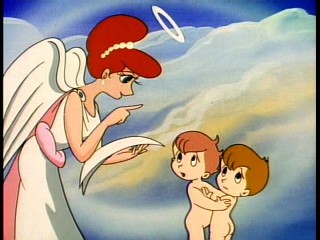 These are the babies awaiting their hearts. Blue for boys, & pink for girls. These two are obviously arguing about something.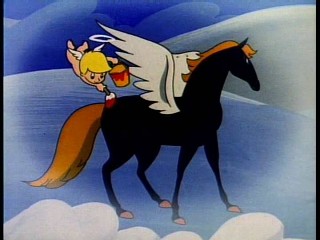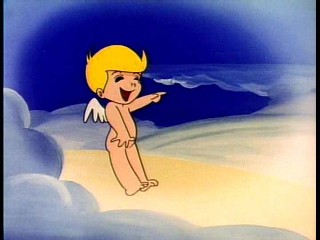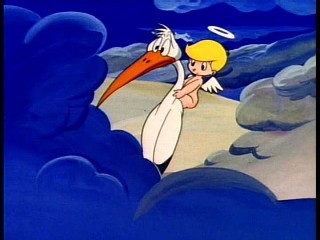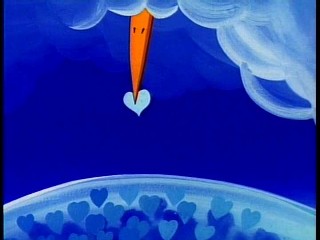 Having obtained the boy's heart, Tink now proceeds: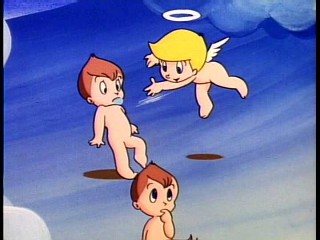 "Eat this!"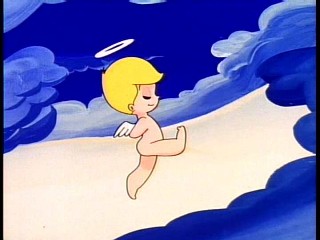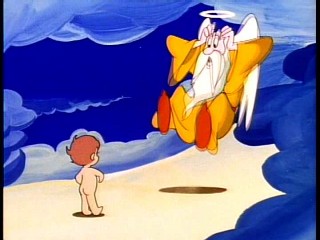 "oh no! TINK, What have you done?"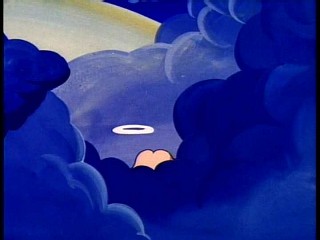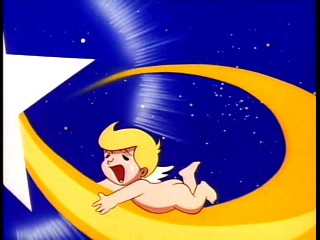 Tink is dispatched to Earth to correct his error.