In the last episode, the King finally made a law allowing women to inherit the throne. However, Duke Duralumin learned of the law, and threw the declaration into the fireplce, and he secretly abducted and imprisoned the King & Queen. Duke Duralumin thus forces the coronation of Sapphire, whom he knows to be a girl.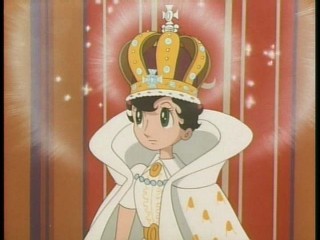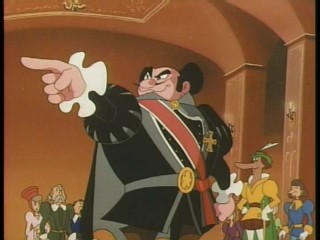 He then accuses and proves her a girl, which not only voids her claim to the throne, but is a crime under the old law. That is, to pose a female as a male heir to the throne is the crime.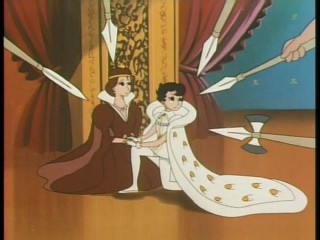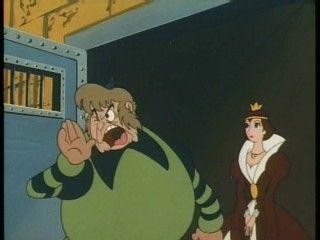 The jailor is a jerk, & demands all their valuables in exchange for the very basics: beds, food, etc.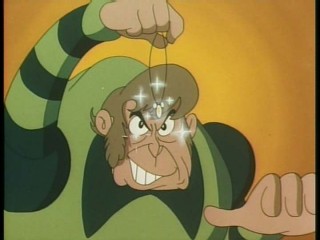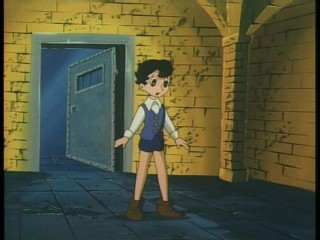 There seems to be some inconsistency in the depiction of Sapphire; here, she is depicted as a very young teenage girl. When she dons her costume, she seem much larger.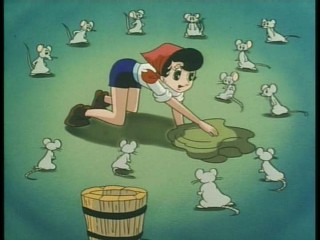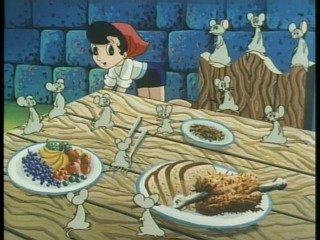 Princess Knight episode guide