I have chosen a few images from this episode: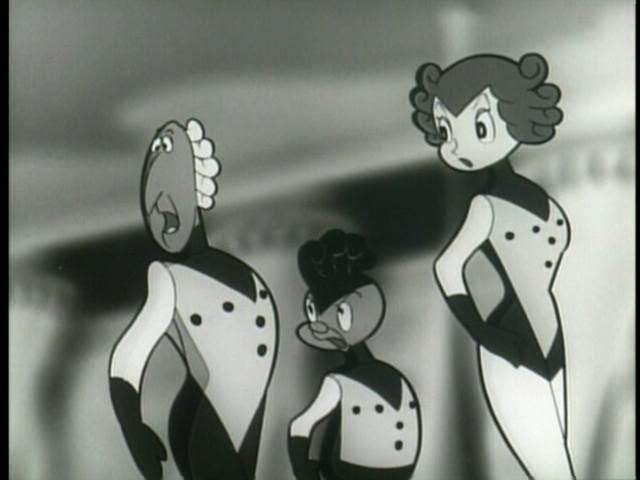 From left --> right: Nokko, Pukko, & the leader, Bokko.
They are sent to earth on a mission essentially similar to that of
Klaatu
; to determine if earth might pose a threat to galactic peace; & if so, to destroy it. However, unlike Klaatu, they do not confront the earth's leaders; but merely observe.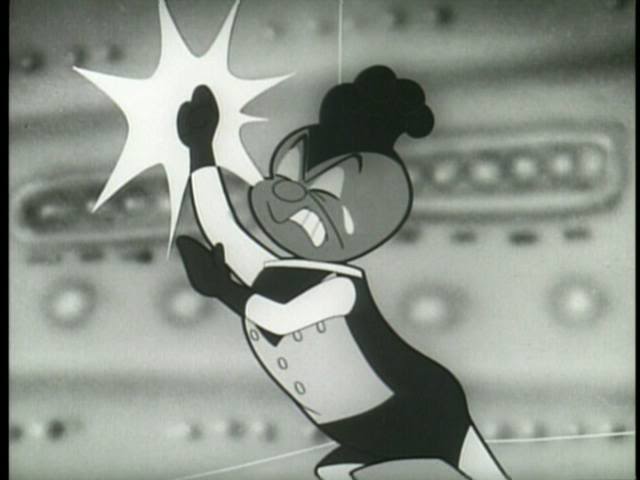 Here, Pukko is not too happy that he will take the form of an earth animal.
Yet, immediately upon their emergence from their spaceship, they mistake toadstools for edible mushrooms: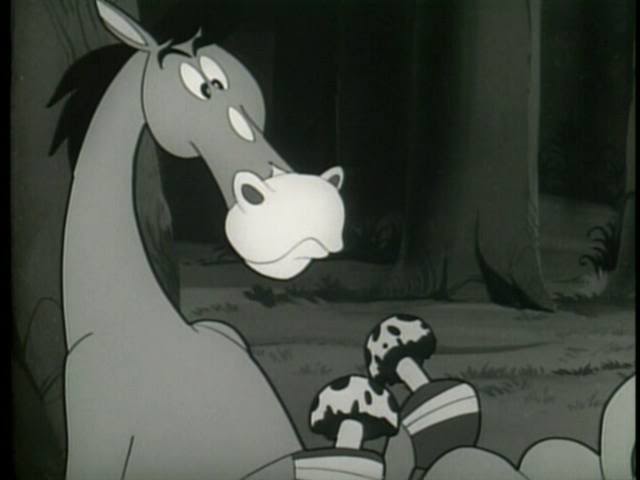 Nokko,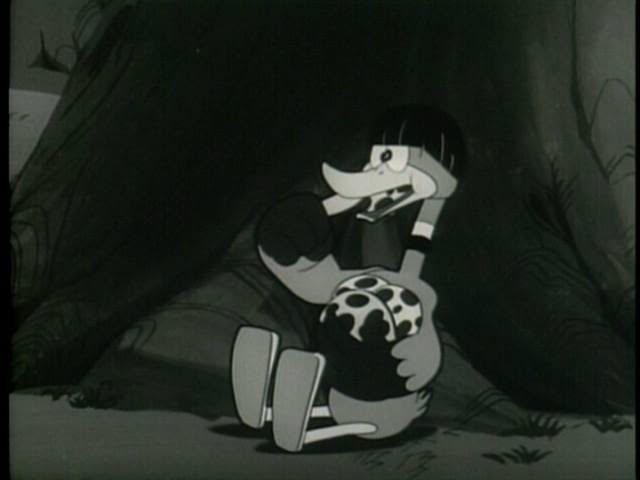 Pukko,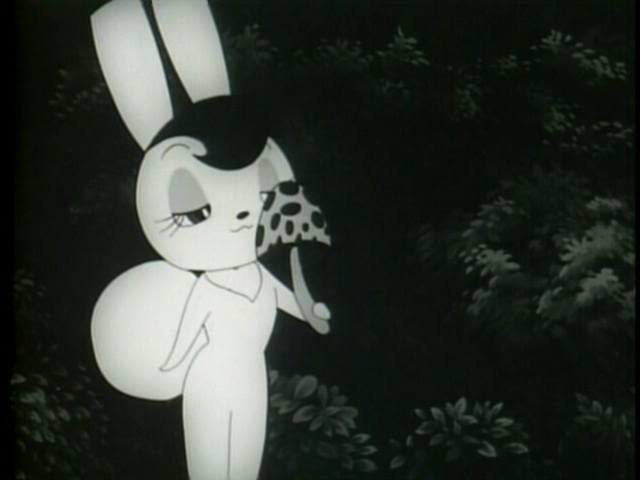 Bokko.
Pukko, in his intoxication, shoots the remaining mushrooms & starts this fire: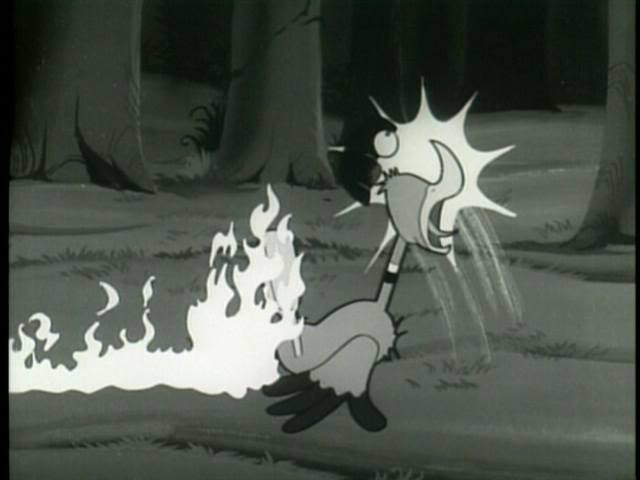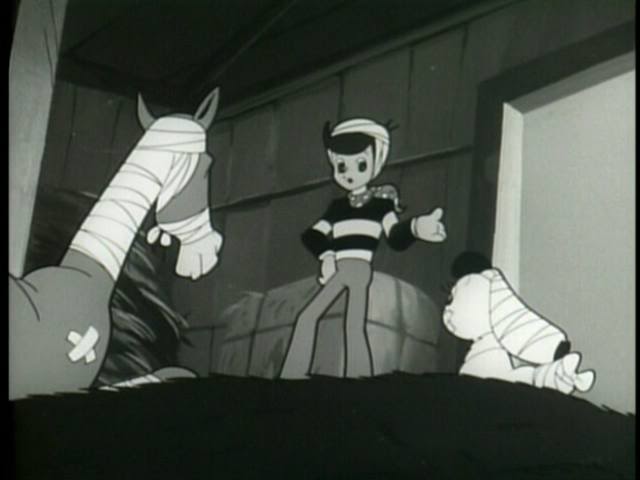 Shinichi, whose memories they already erased once, because he had stumbled onto their landing site, just happens to rescue them. In gratitude, they decide to trust him.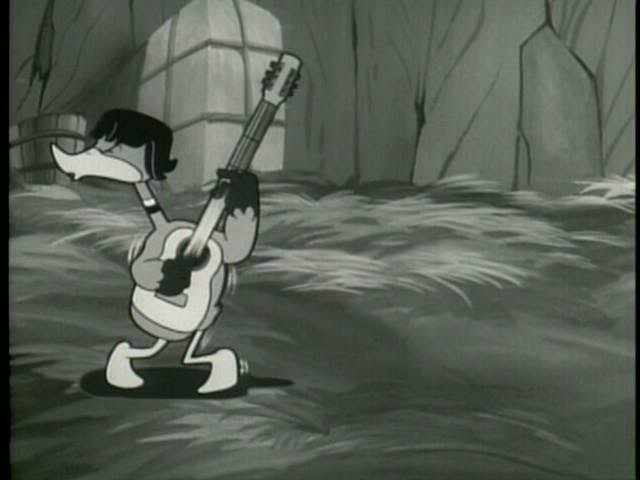 Pukko impersonates Elvis.
As mush as I wanted to use more images than what appear here, I felt it better to limit them.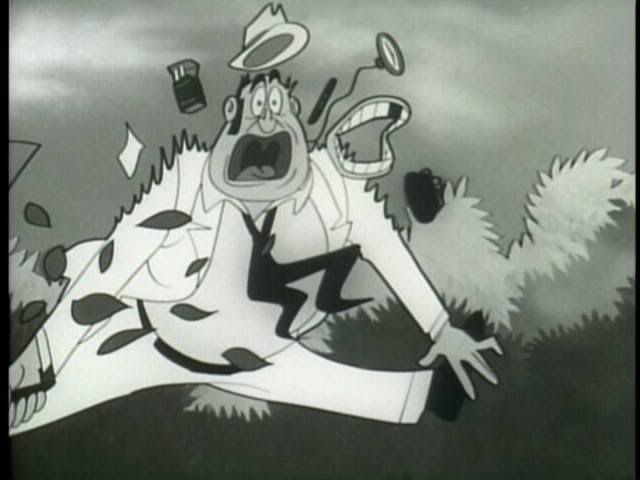 Koichi (Shinichi's big brother), just surprised this bad guy.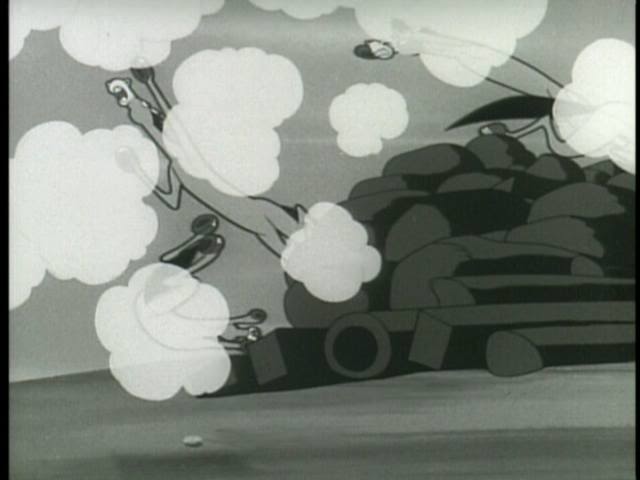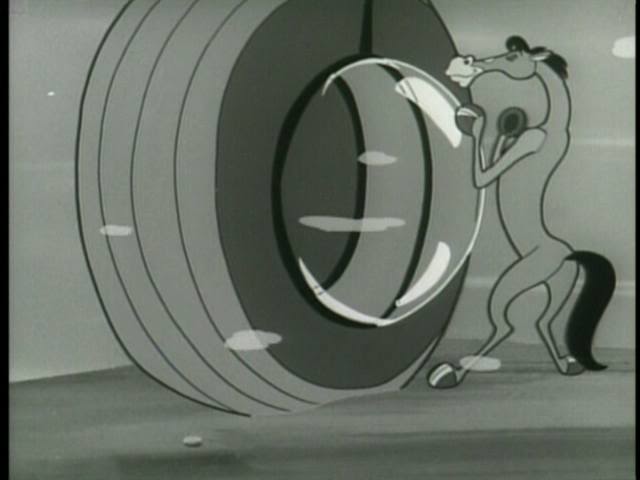 It might be interesting to see Nokko compete against Sharaku (the 3-eyed one) in a contest to build something out of a pile of junk.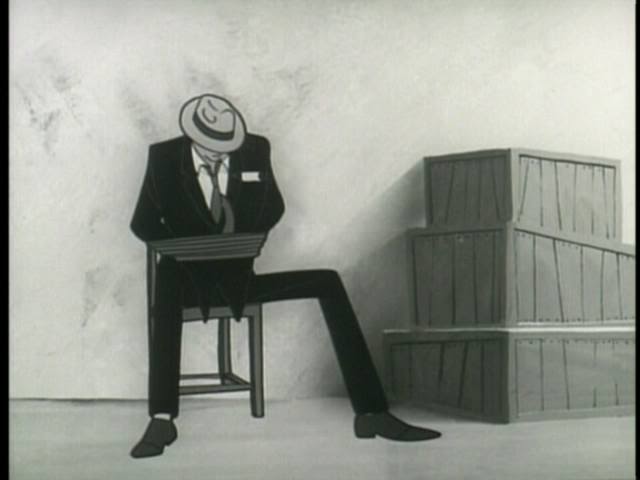 Koichi, after the bad guys captured him.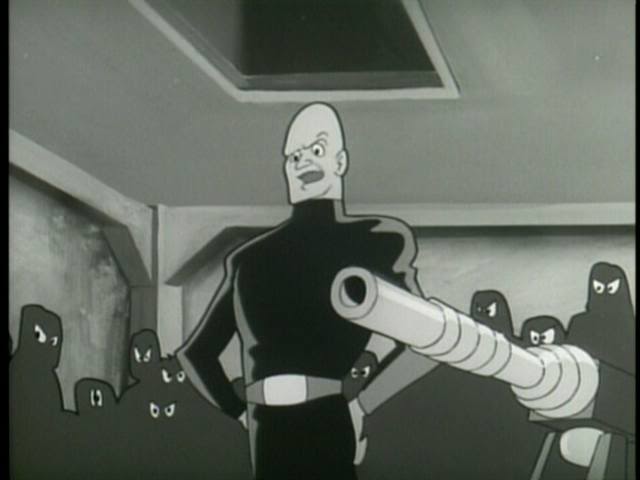 Ok, all you 80s, fans, is this guy familiar to you? In my reviews, I identified his 80s version as Beldar Conehead.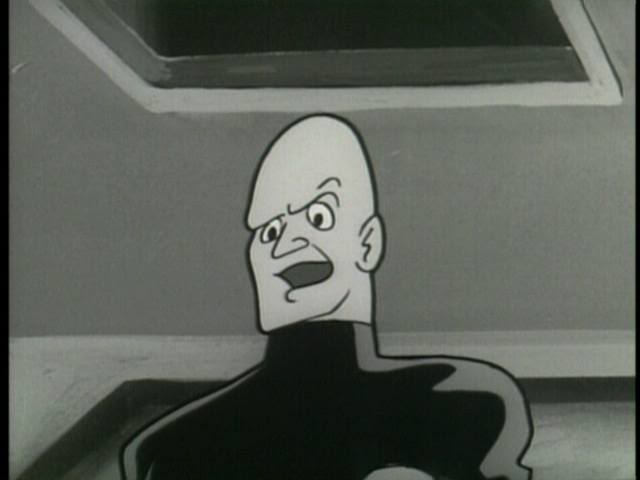 Here is a closer look.