FOR THOSE WHO CAN READ JAPANESE: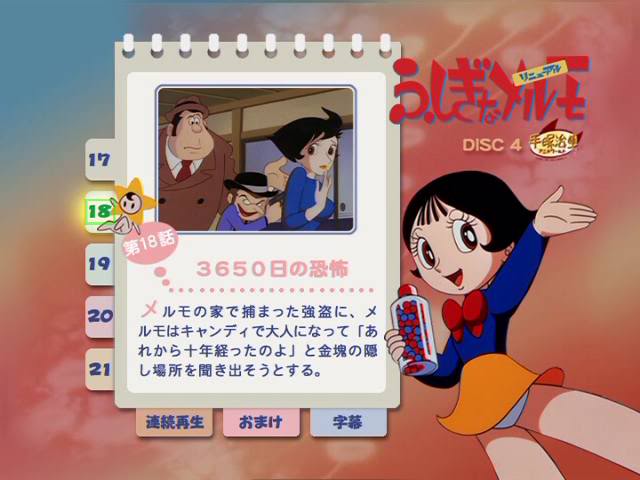 After a police pursuit, the thieves who have ripped off a large quantity of gold, burst into Melmo's home &
Here is a familiar face: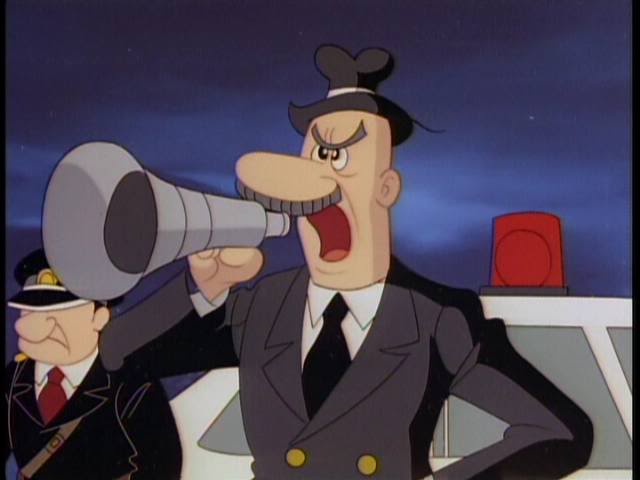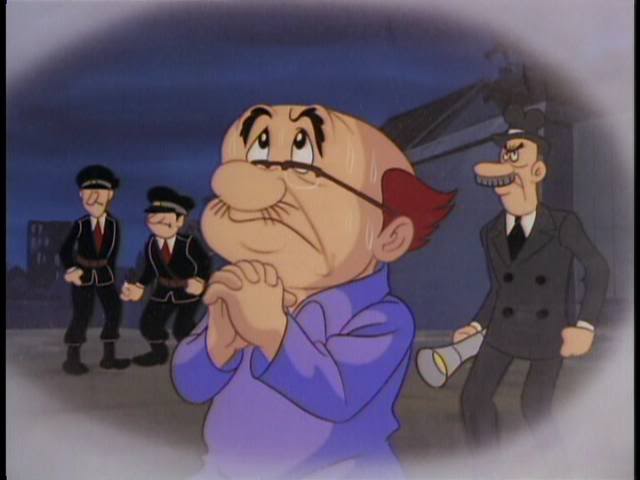 Waregarasu beseeches the gods or god to protect his young friends.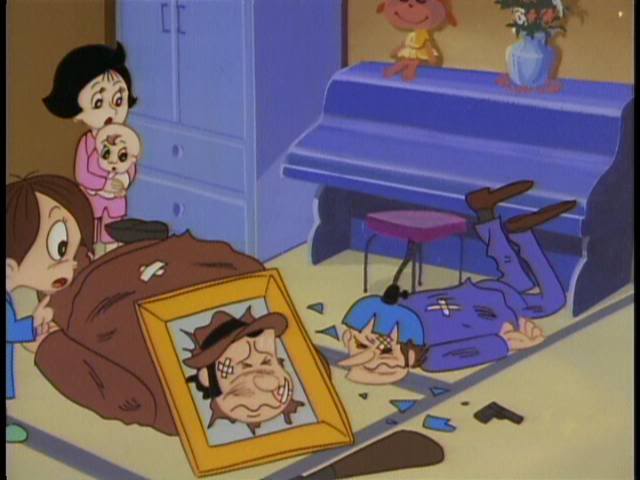 These guys are truly incompetent bozos, & knock themselves out.
Now the fun starts, as the police wonder how to make them reveal where they hid the gold.
This is just so cute: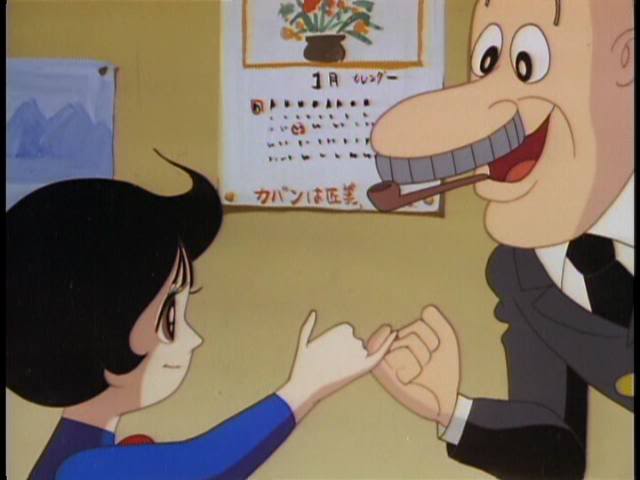 Though some may be bored by this here is a sequence of subtitled images for anyone who can read Japanese: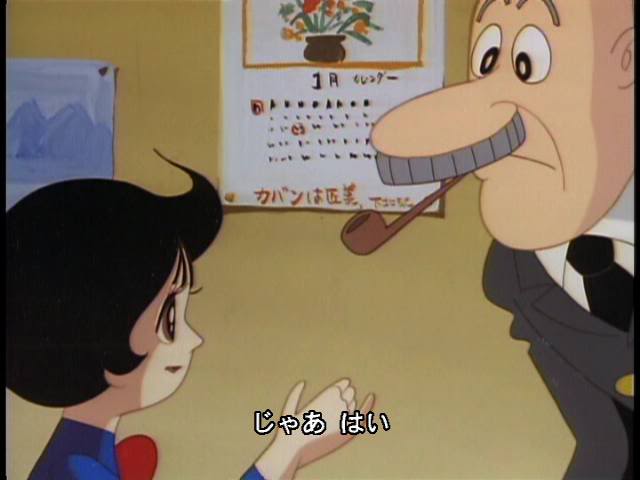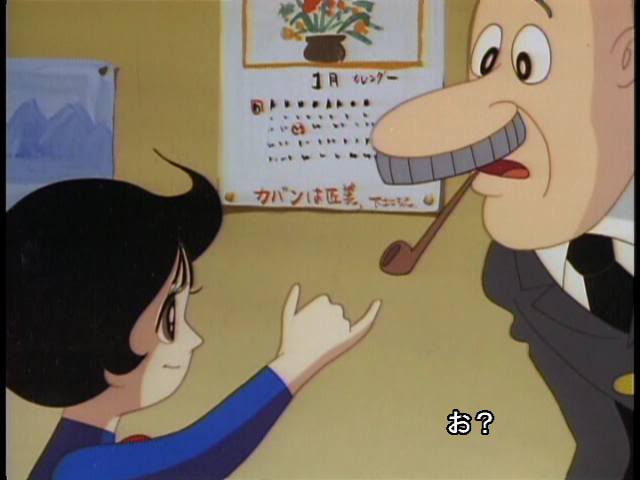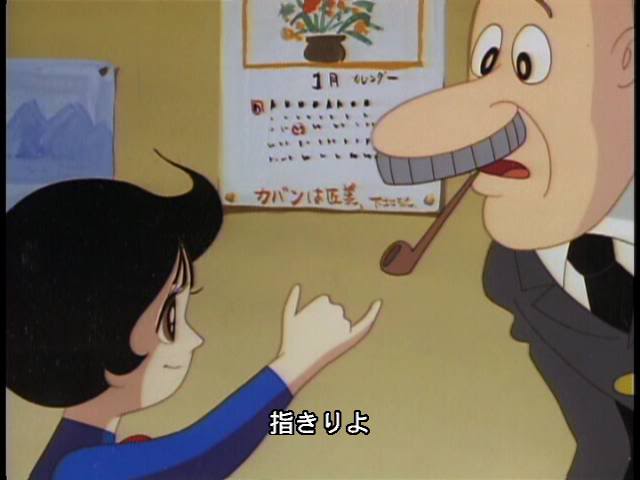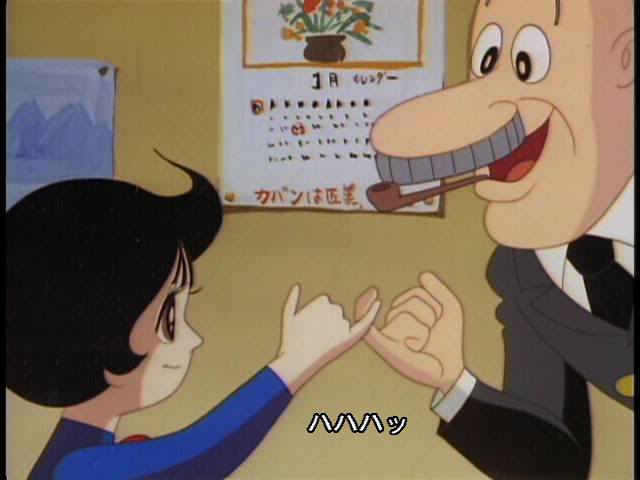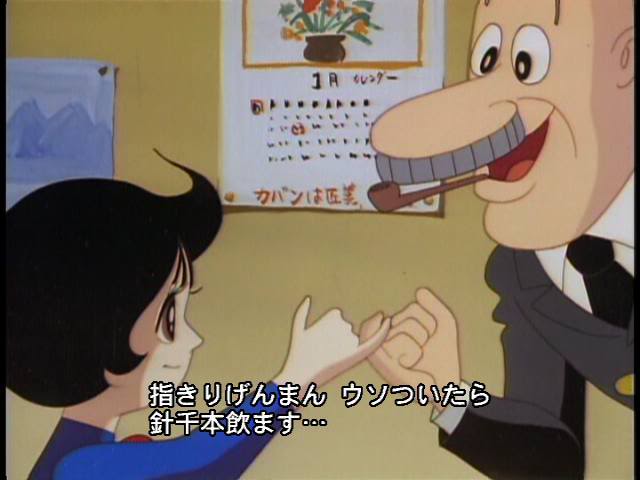 I think I posted images from a B&W episode in which Skunk & co. were dreaming of the riches they expected as a result of their current work. Anyway, these two also have their dreams: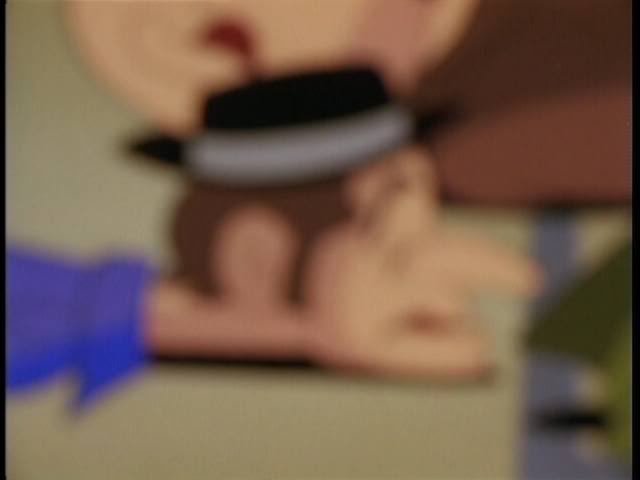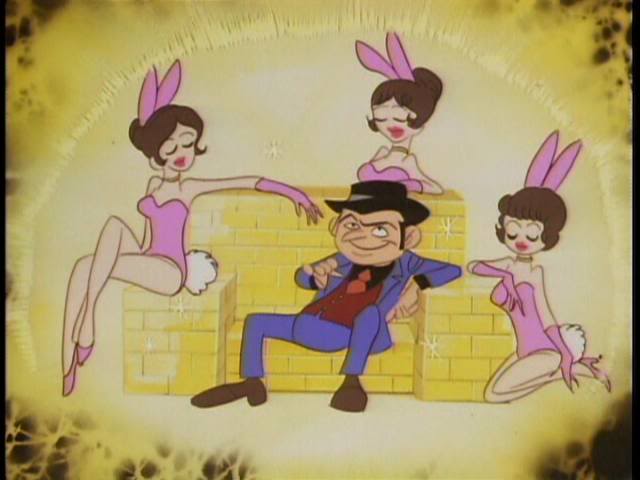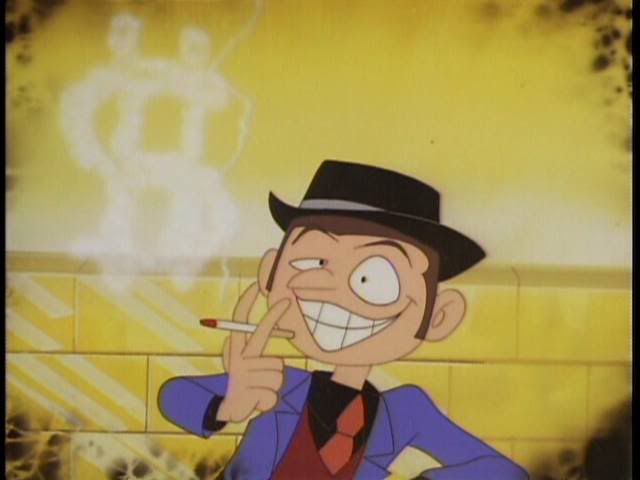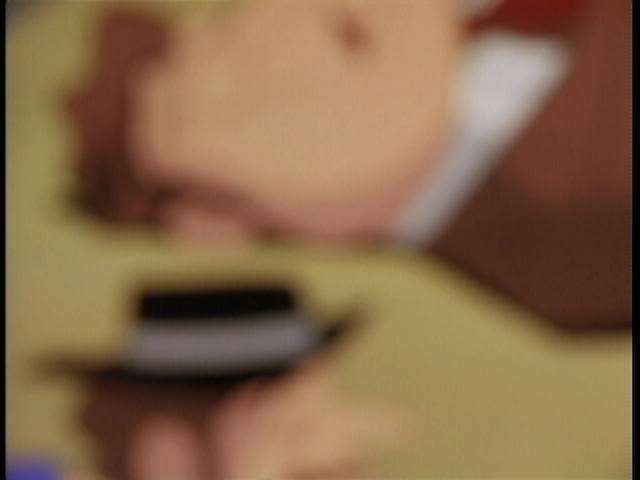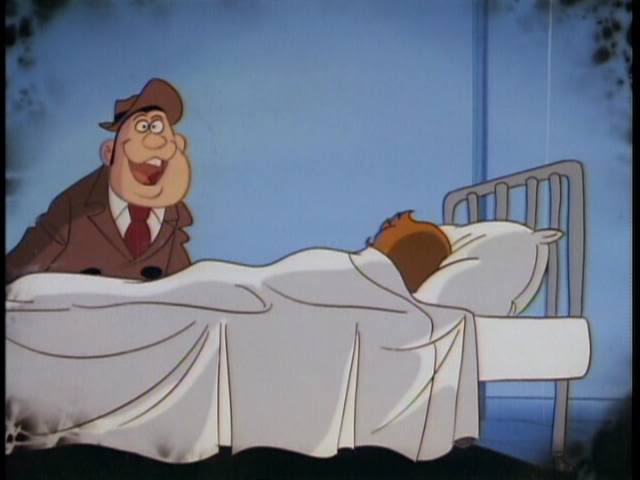 While his brother thinks only of riches, their real purpose was to get $$ for their sister Cheiko's medical treatment. The big guy, whom I liken to Lenny
of Mice & Men
, thinks only of her. The little guy is obviously a George-type guy.
NOW, THE MISSION IMPOSSIBLE PART (& THERE WAS AN EPISODE WITH THIS VERY PLOT):
The Freeze: December 23, 1968 A bank robber (Donnelly Rhodes) plans to wait in prison on a lesser charge until the statute of limitations expires on his theft; the IMF must convince him to retrieve the loot early, before his double-crossed partners get wind of the con.
http://www.tvcrazy.net/videos/action/mi3.htm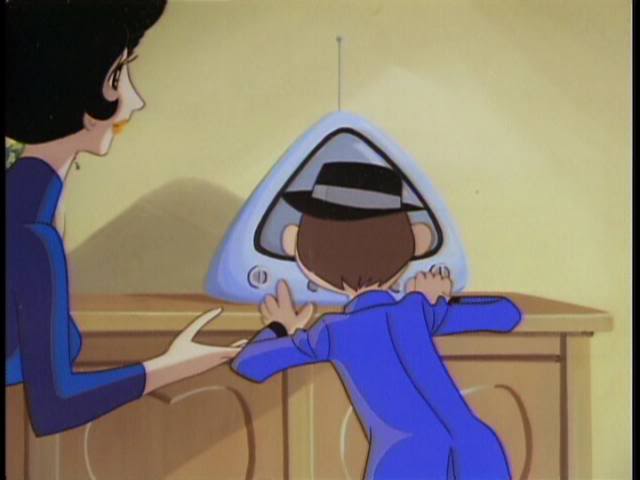 A triangle TV? this must be the future!
But 'George' is not buying it.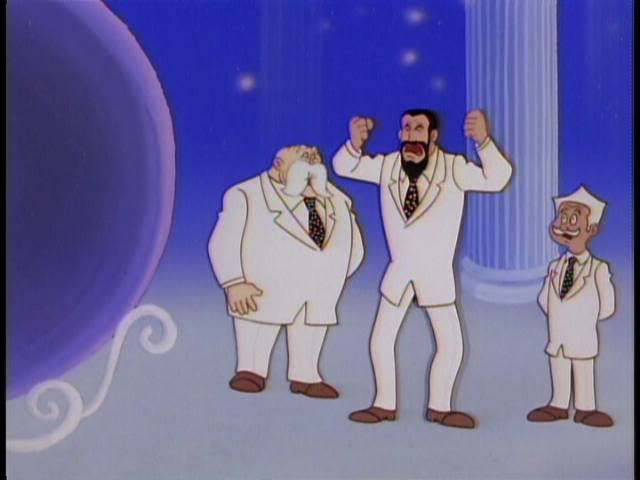 The bearded god is the one who objects to Melmo's abuses of the candy, & he is again angry.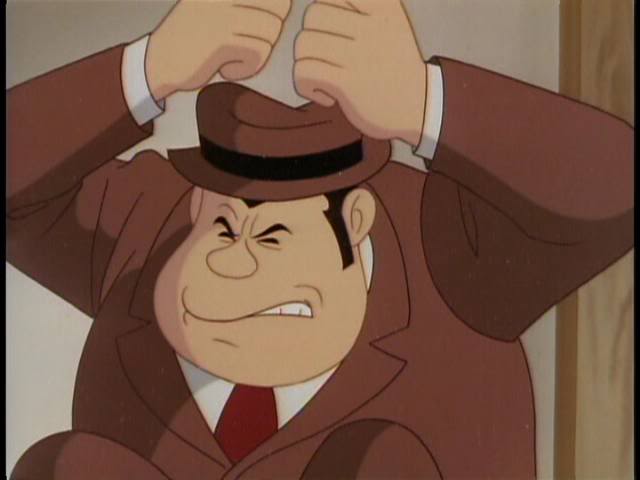 "if ten years have passed, then Chieko-san is dead!"
You may also see a resemblance to The Twilight Zone's
Rip Van Winkle Caper

.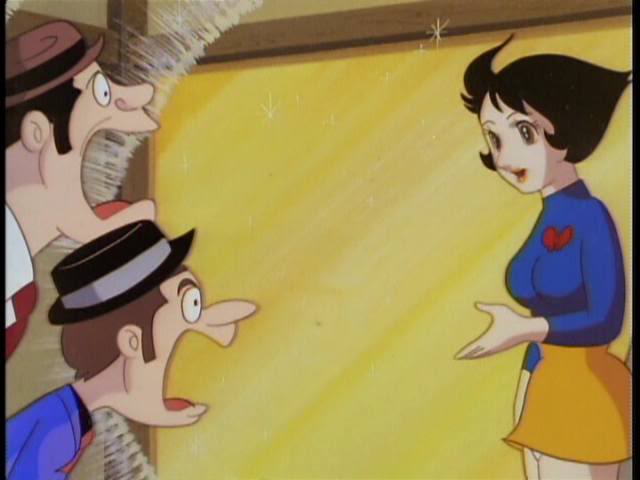 "Gold? Oh, that's nearly worthless now."
This door to door 'vendor' trades precious toilet paper for worthless gold.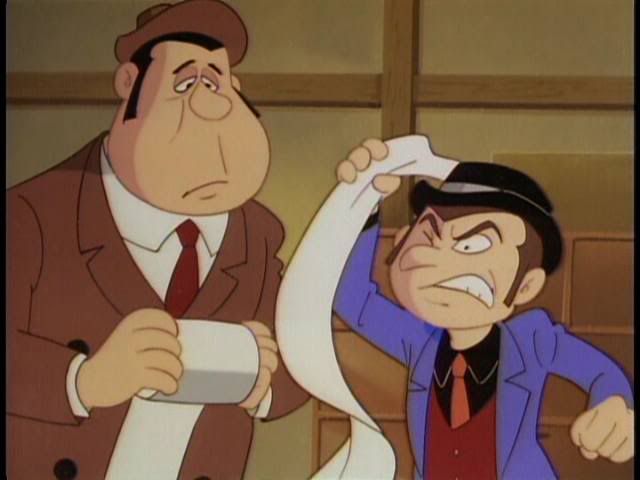 Something's fishy about this.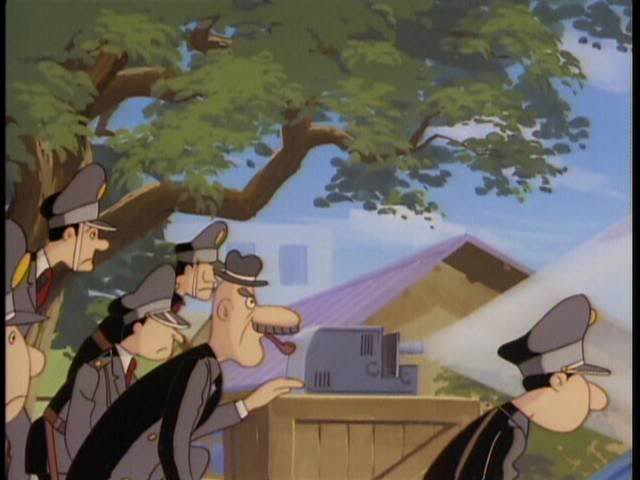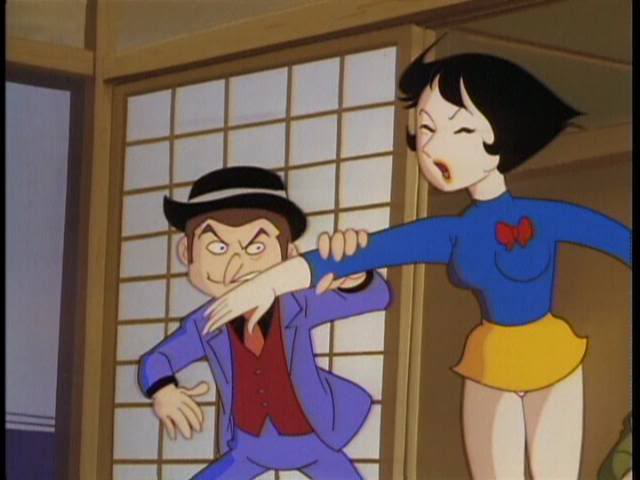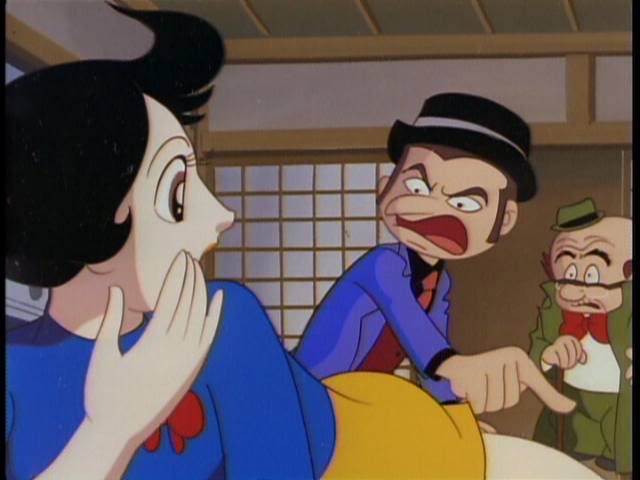 How he should have suspected that this 20 year-old was really a ten year old ten minutes ago simply baffles me, even with the scrathed leg.