#151 Atom All Alone - hitoribochi no Atomu
I need to share pictures from this episode. It stems from he original japanese 60's Astro Boy series.
I will try to summarize the storyline, depending on how far my broken Japanese gets me:
A magician robot named "Pulse" appeared in the city and intended to hypnotise the humans into a happy state of mind, in order of being able to control them all. With the help of Dr. Ochanomizu, who already has been hypnotised, Pulse built a giant hypnotising machine (named "Lucky Machine") for spreading his hypnotising waves across the whole city.
Atom, however, didn't get affected at all by the waves and experienced terrible misunderstanding against his person and got treated like a cast-out, even so by his own parents.
As the story continues, Atom encounters the little boy Takashi, who also remained unaffected by the hypno-waves. Atom was glad to have found someone who still liked him and played with him.
Alongside and with the cooperation of Takashi, Atom eventually succeeded in defeating Pulse.
The pics: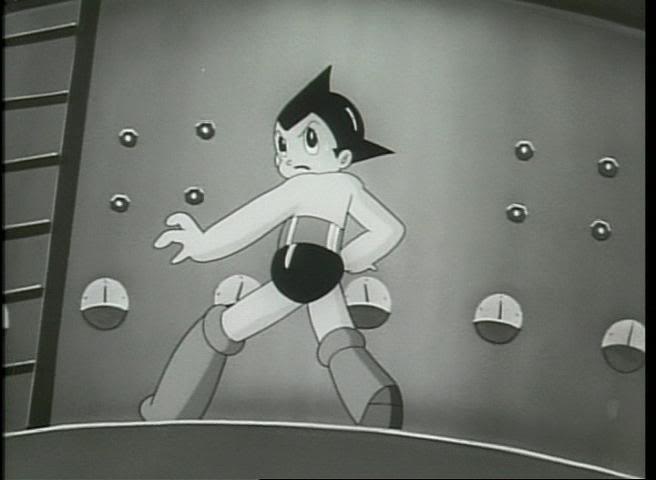 Atom sneaks into the Ministry Of Science to destroy the hypnotising machine, but is caught by Pulse and both Dr. Ochanomizu and Higeoyaji (both already hypnotised).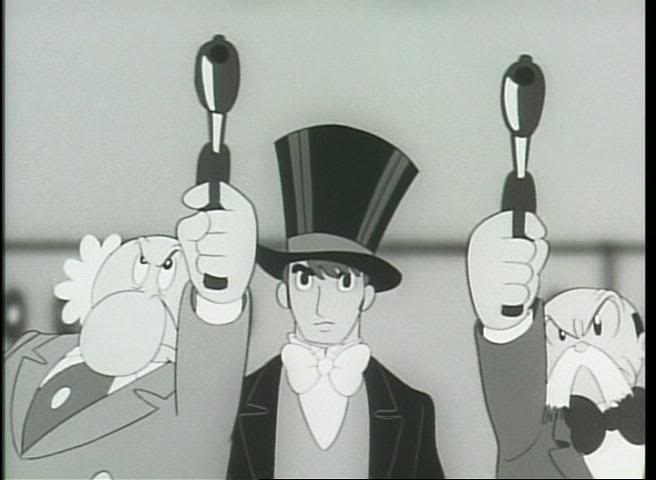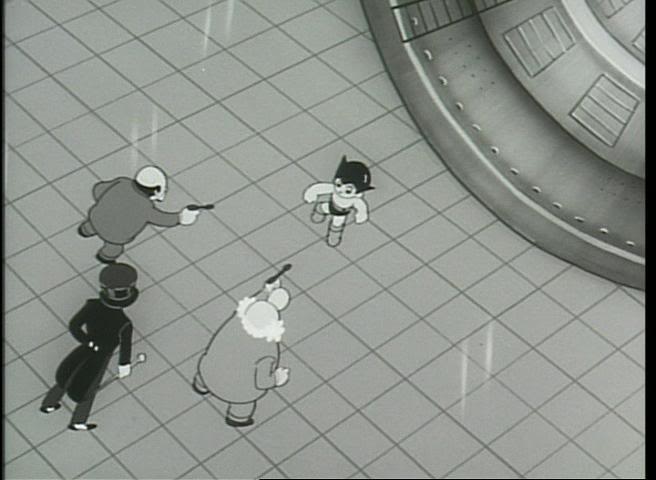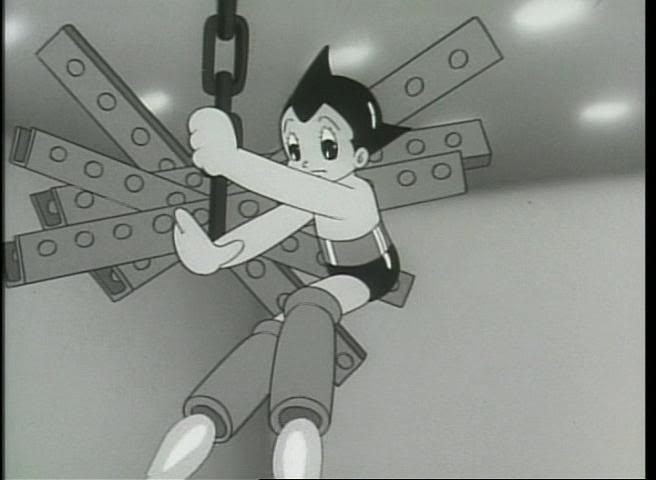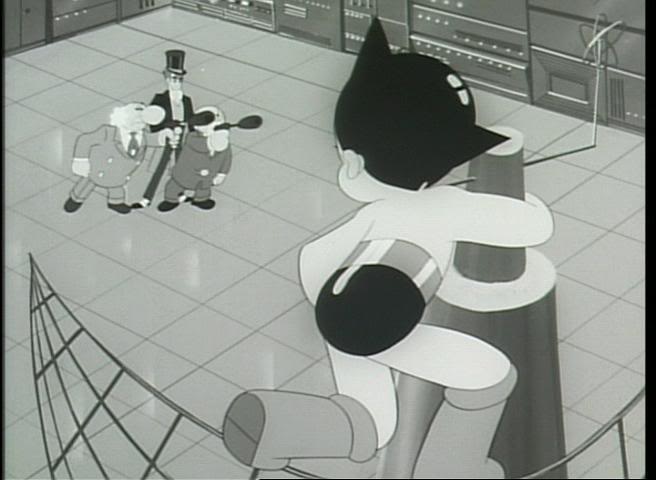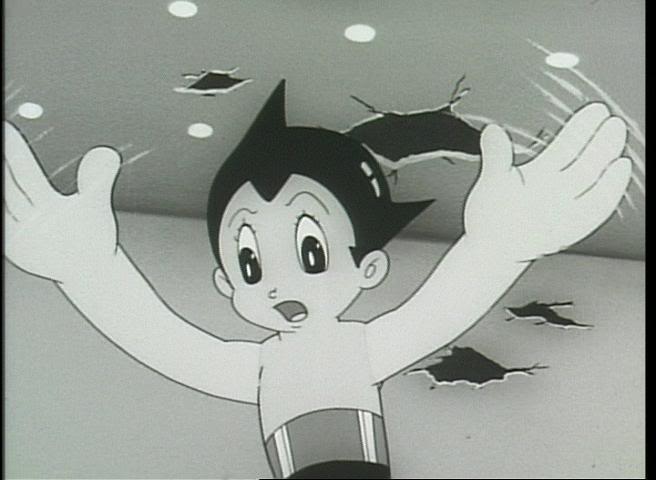 "Wait! Listen to me first!"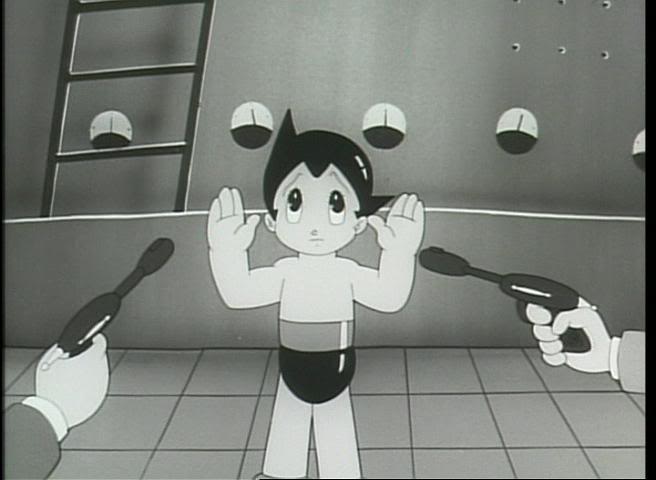 Atom first surrendered, but managed to escape a few seconds later.