This is a weird one, the robots involved in the printing & minting of $$ are eventually equipped with legs and heads, & go out for a weekend of fun at the amusement park.

But that comes later.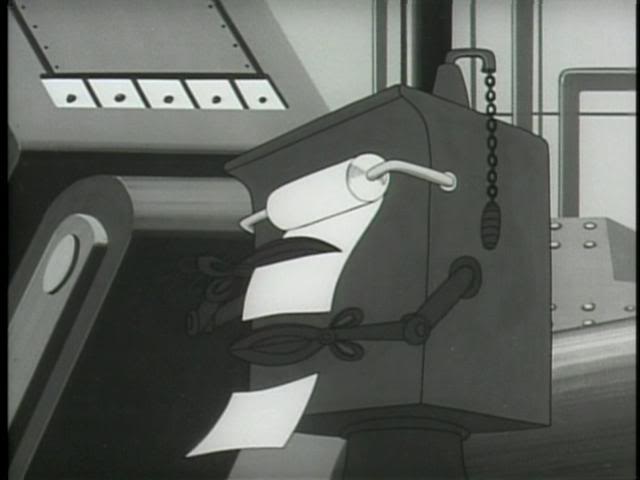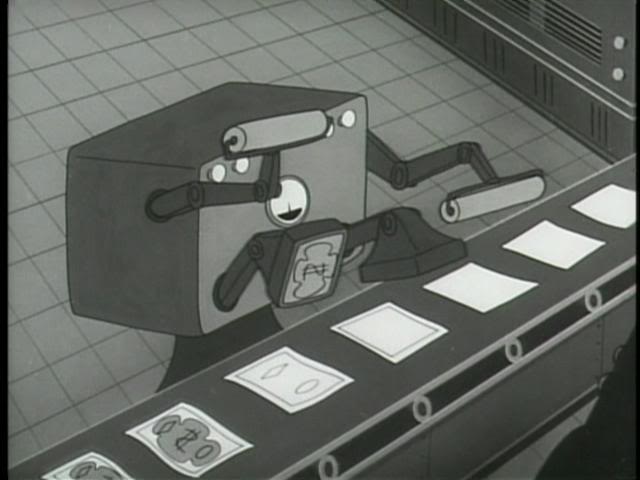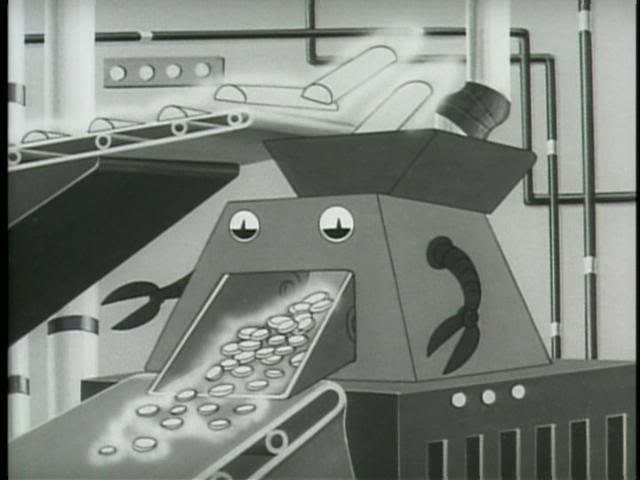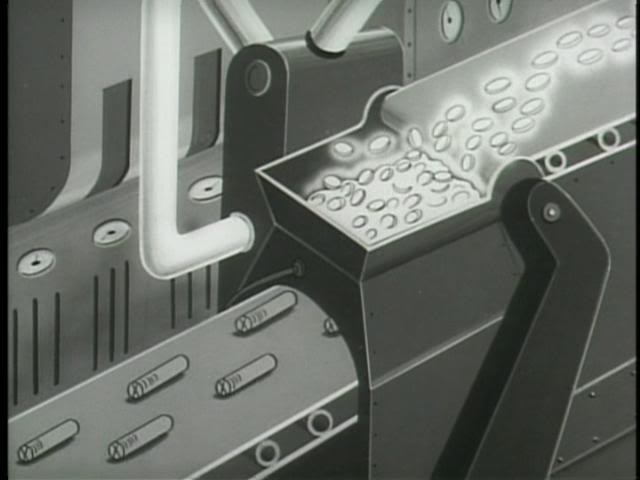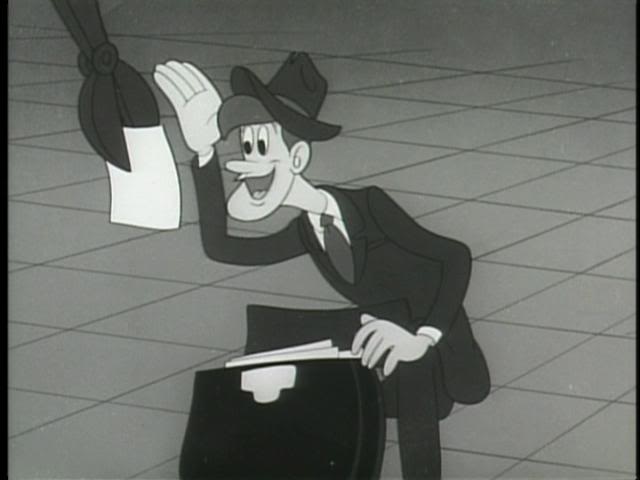 This guy has a legitimate withdrawal slip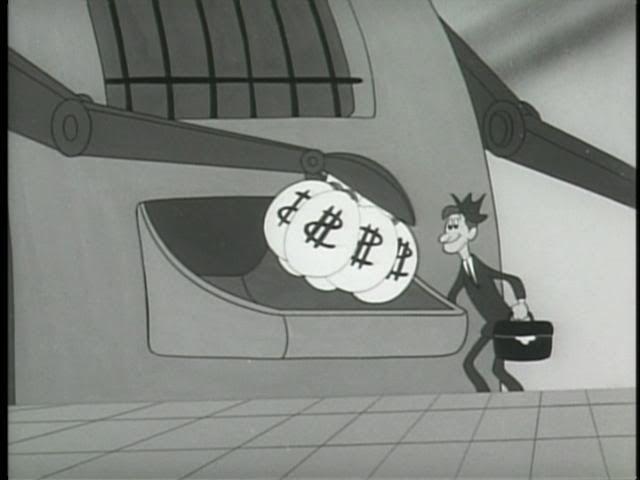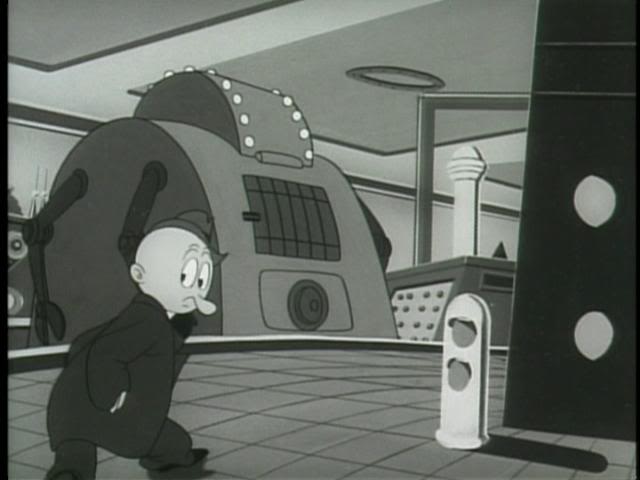 This DOPEY guy does not, but tries anyway.
The safe (J: 'Kinko') captures him & puts him in its own jail.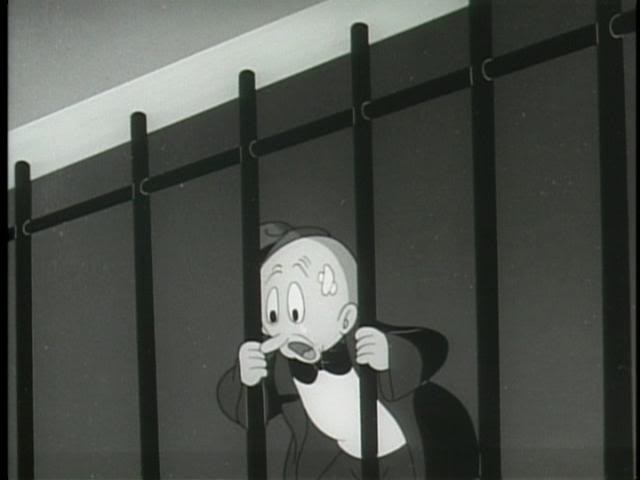 Here is the counting / wrapping robot. I have a cute sequence that would make a cool animated gif, if anyone is interested, PM me with your email address & I will send you the images.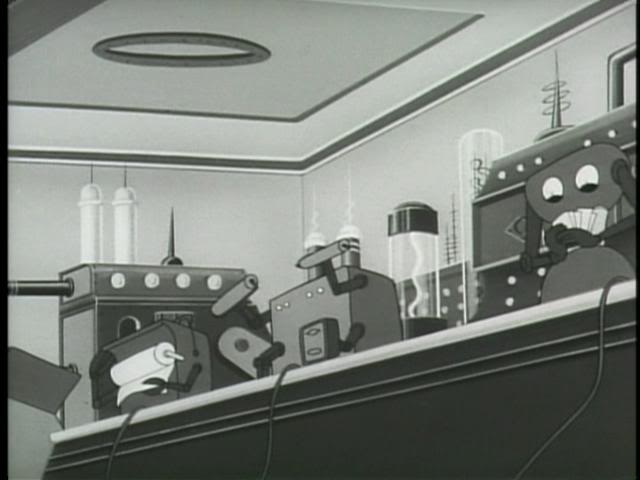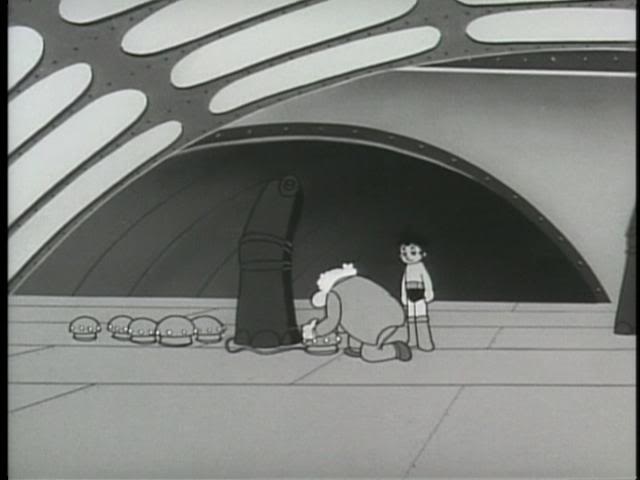 Here are the legs & heads.