This episode is based upon the 1st of two adventures of a little jungle boy named BONGO. I just happened upon the eBook Rental for this story because it was featured as the 2nd part of
Adventure television station
, whose free preview pages included the very title used in this #128, in the synopsis.

Anyway, Atom take the role played by the jungle boy.
!28 starts with Atom & Ochanomizu on a doomed airliner over the Amazon jungle; the passengers bale out: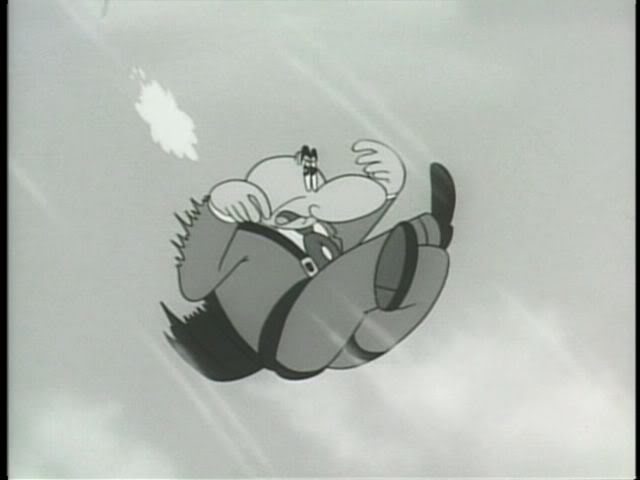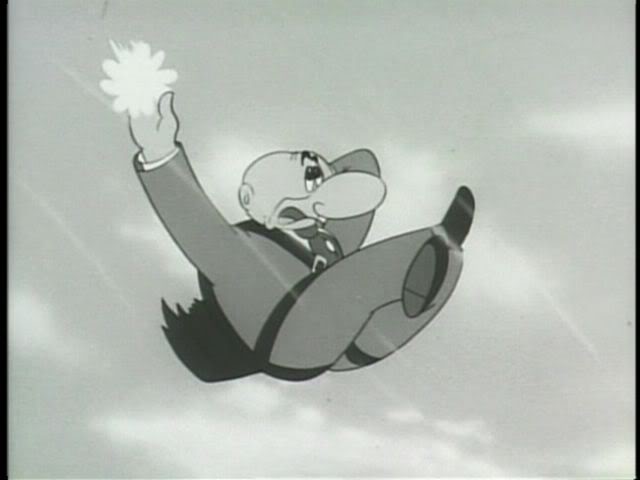 This is the last we see of Ochanomizu, though that seems strange.
Atom finds one passenger remains, & flies away with her: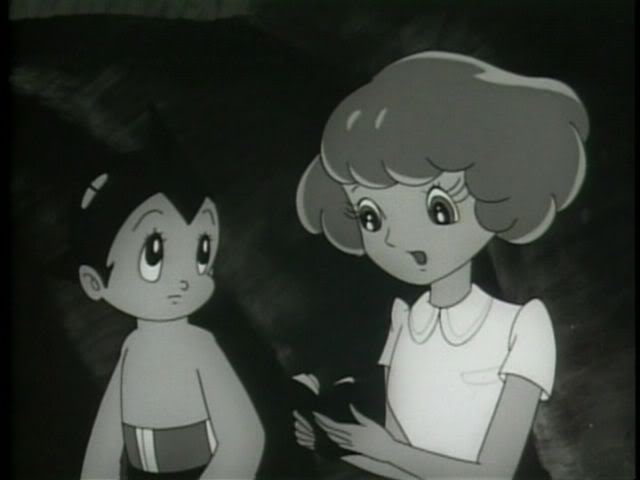 Milly & most of the other characters are the same as those in the manga. Milly has her papa's journal, & I am guessing is searching for him.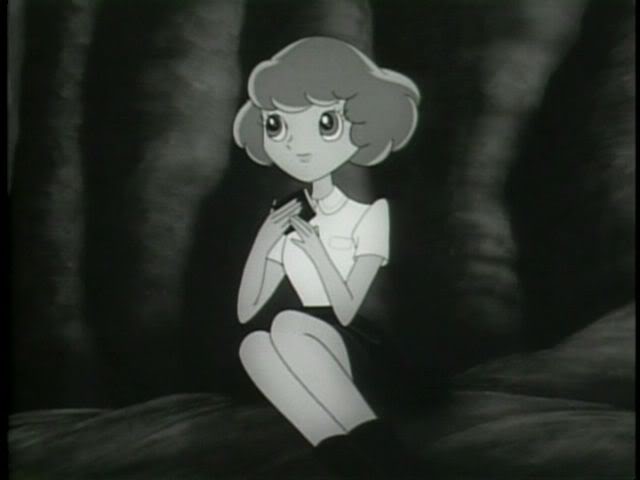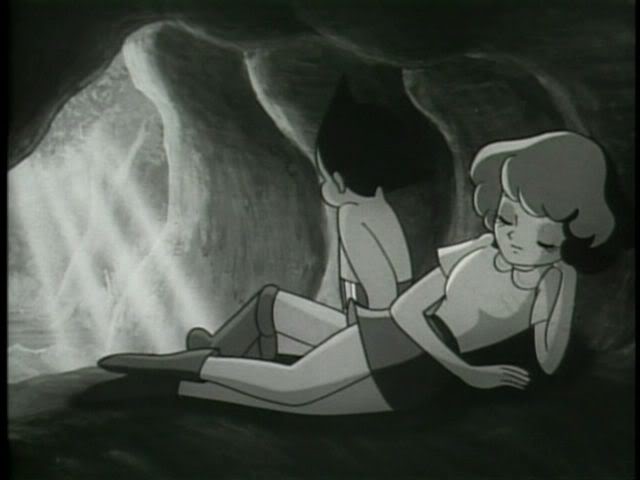 As it was pouring when they landed, Atom & Milly sought refuge in a tree's hollow trunk.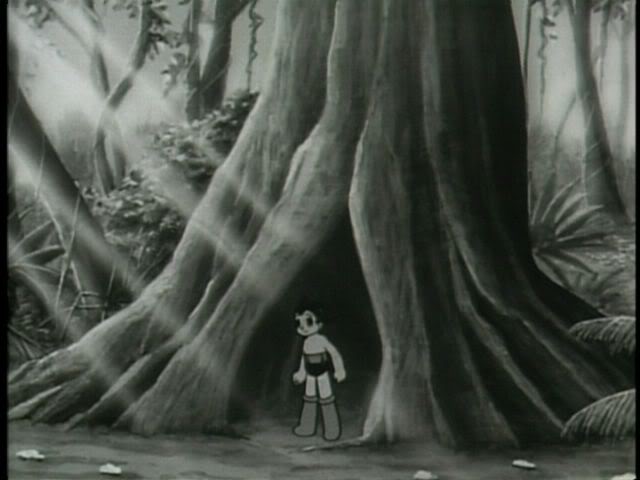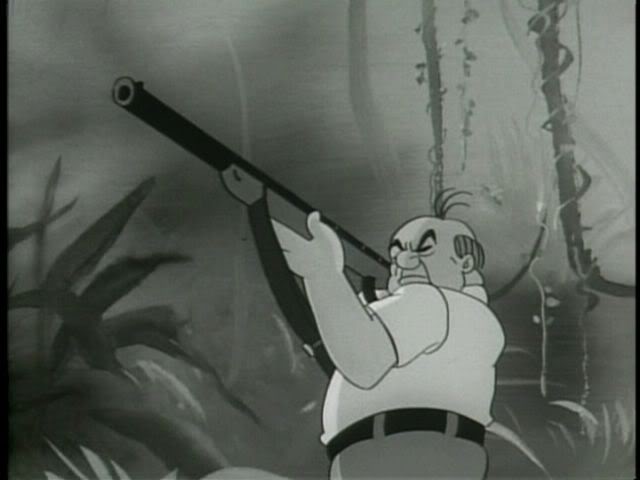 I believe this guy got the role of Shibugaki's papa in the 1980s version.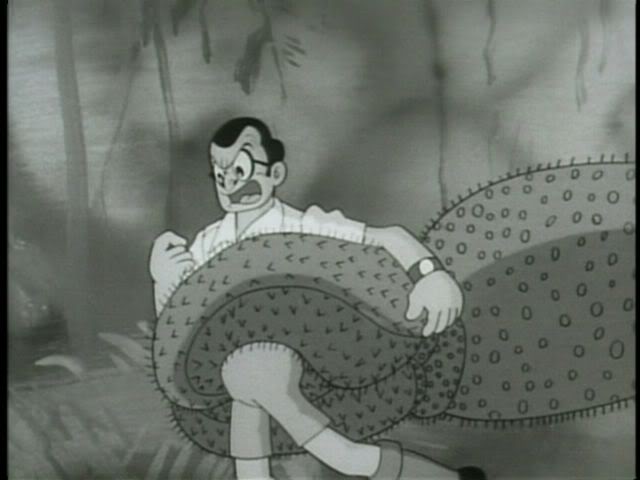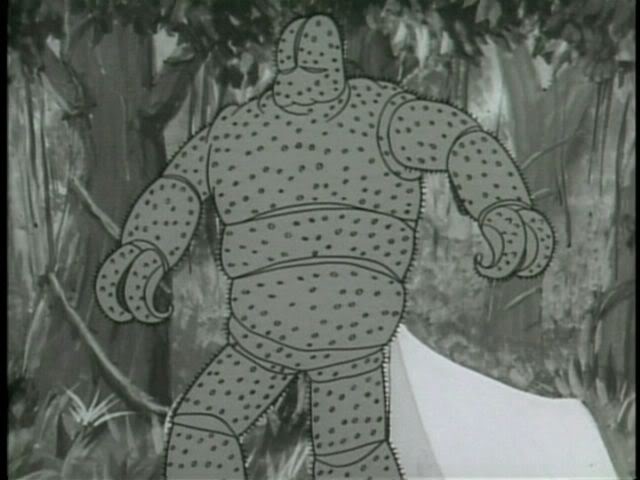 I find this guy's appearance a bit disturbing, though I do not want to discuss it publicly.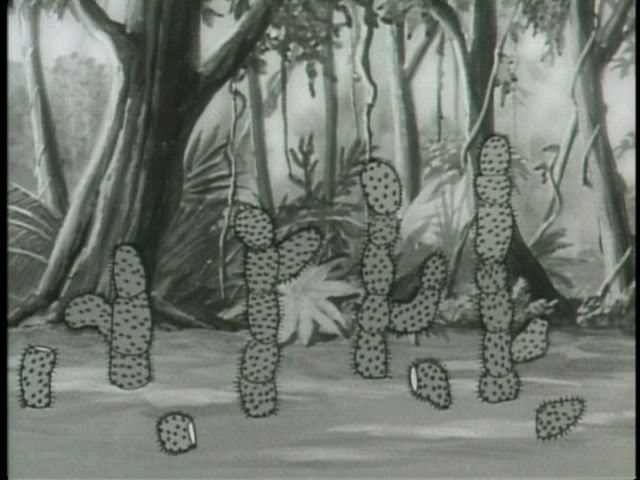 Is this Japanese?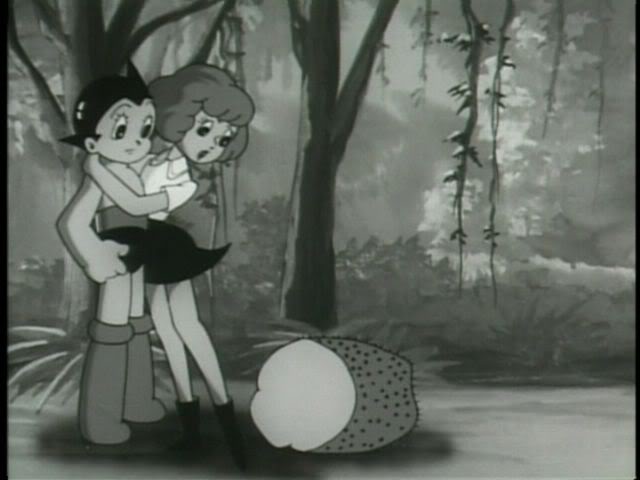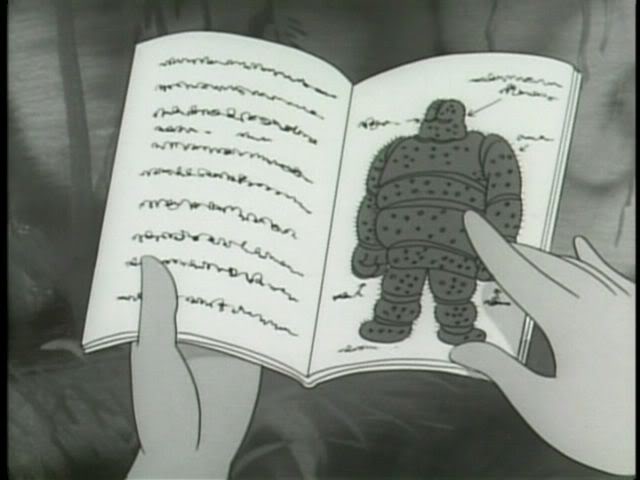 Papa's journal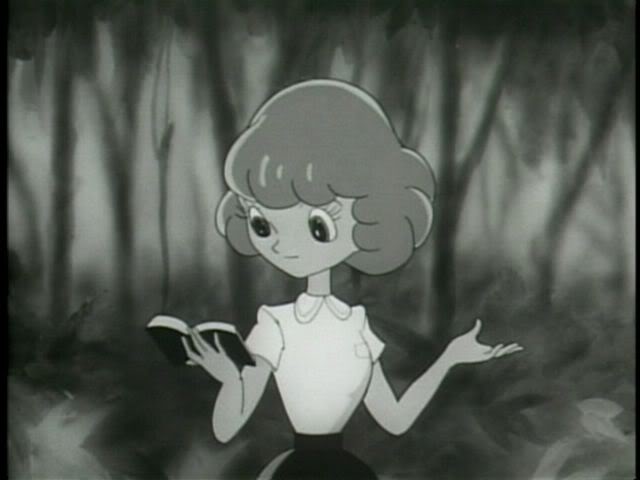 continued--