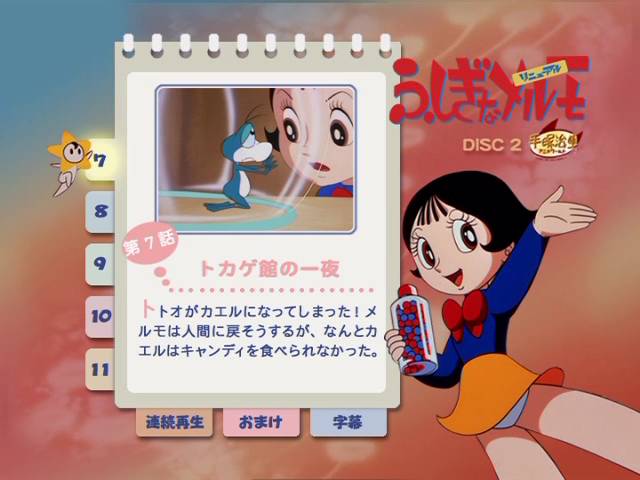 Melmo's little brother has been feeding the youth candies to animals, & will not return the bottle to his sister. Melmo tells him how to use them to change into an animal, so she can recover the bottle.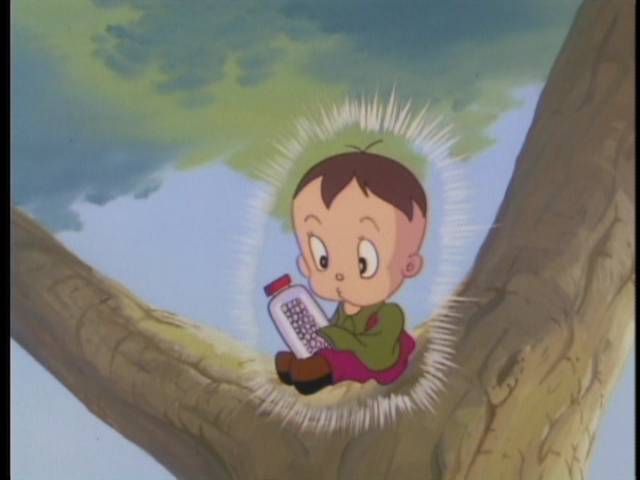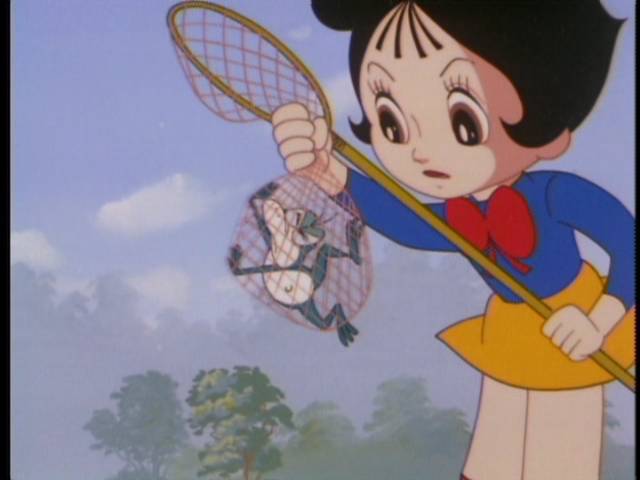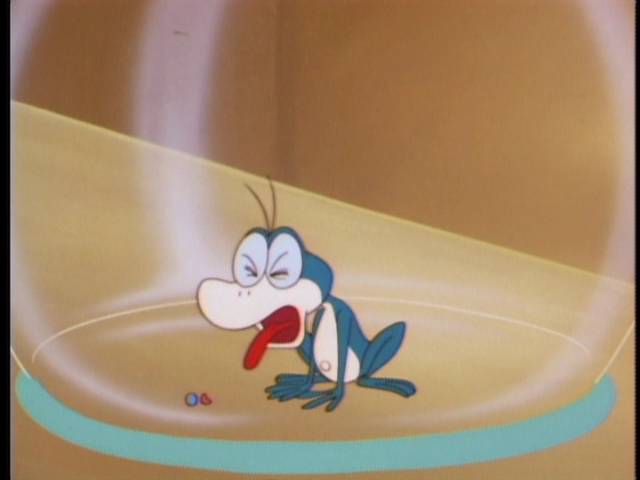 Now, after capturing him, she gives him the cany, expecting him to resume human form. But apparently, frogs cannot eat it.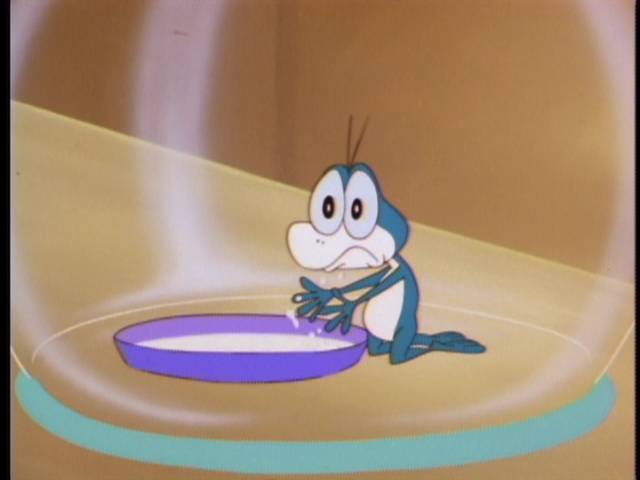 Or drink it after it is dissolved.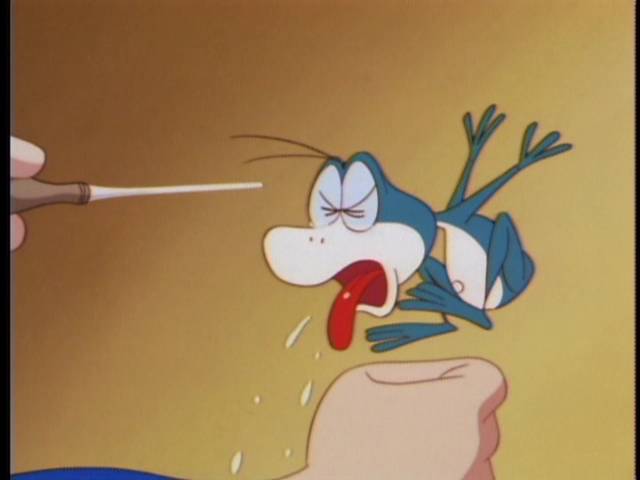 Or take it from an eye dropper.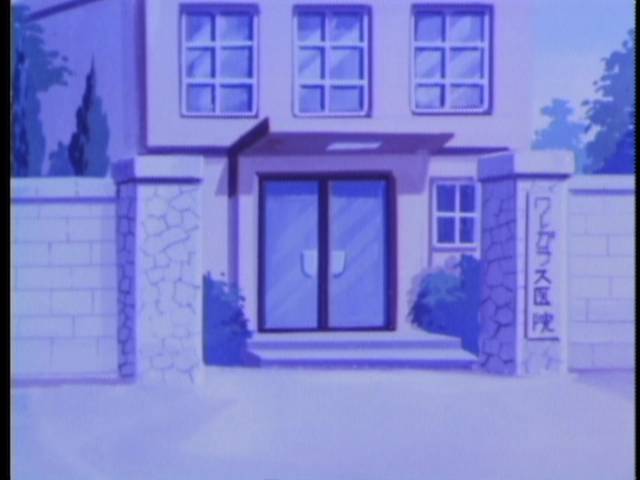 The entrance to the school, where Melmo's mentor Dr. Waregarasu works.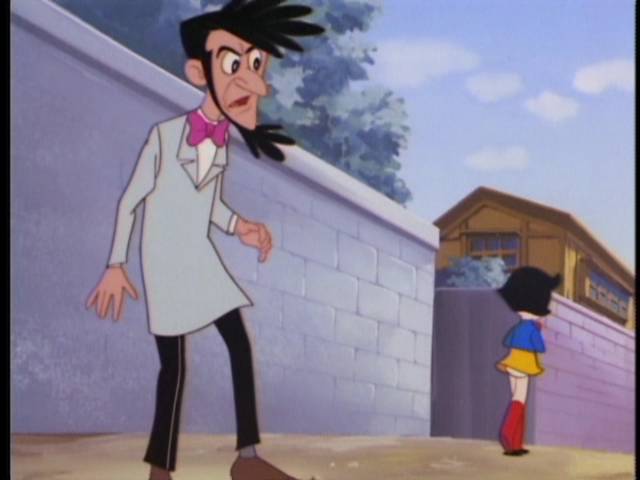 "was that a frog with a belly button?"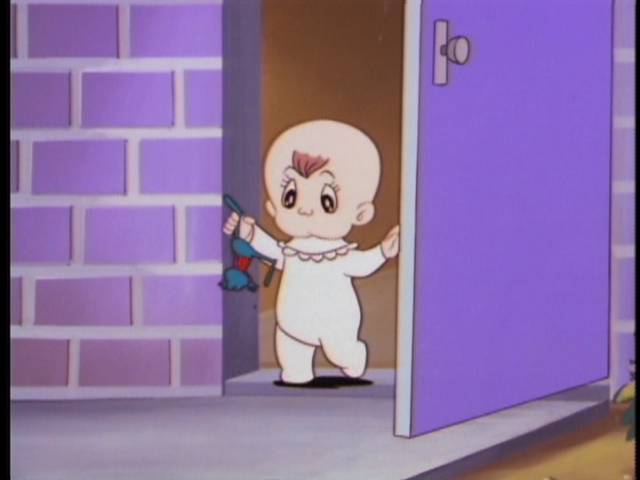 Somehow, though too short to reach the doorknob, the baby goes outside.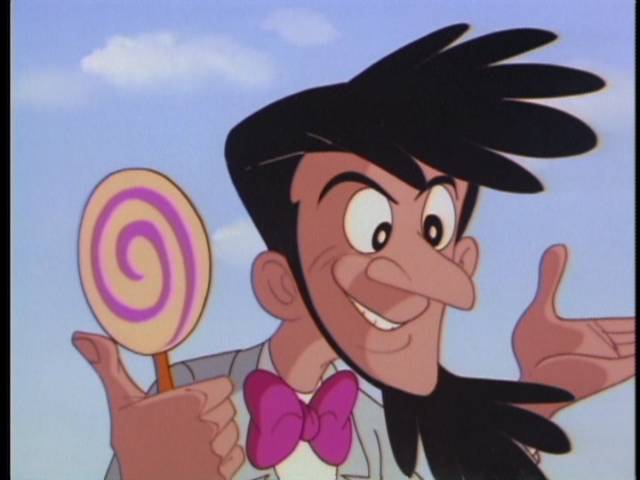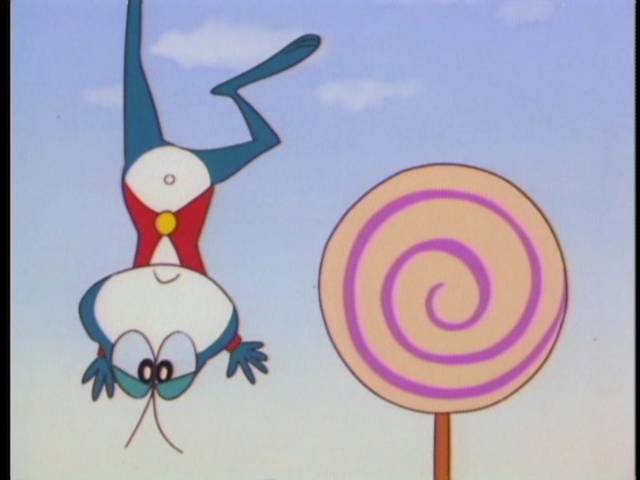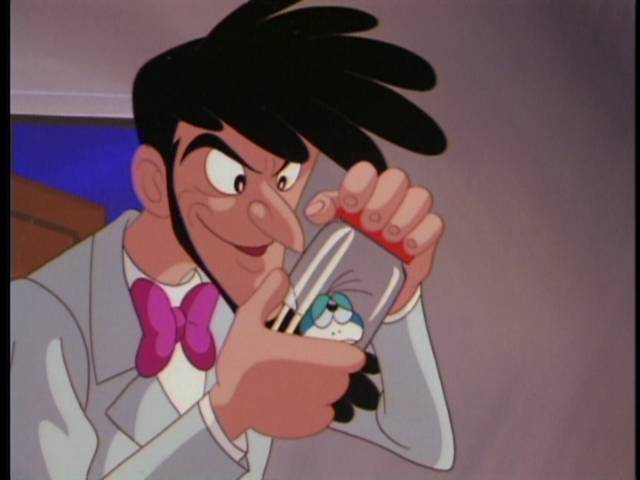 "I'll be world famous for finding a frog with a navel!"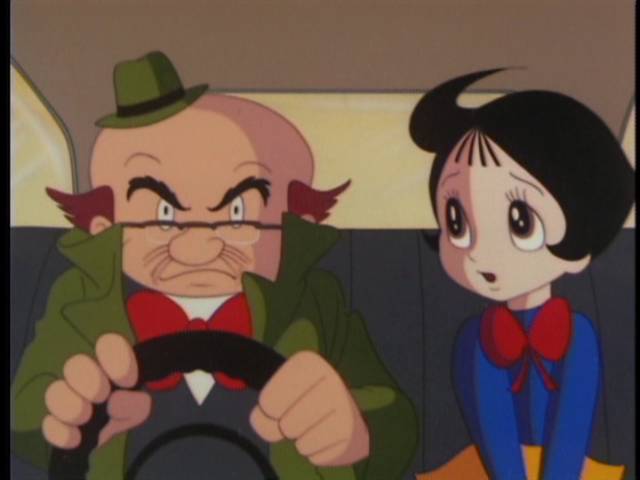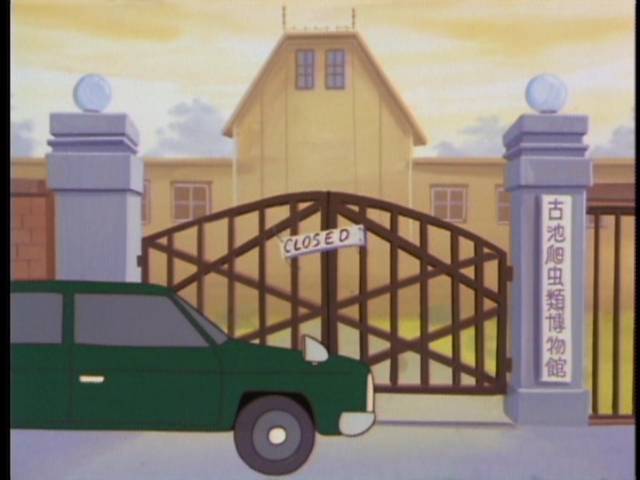 The bottom reads, "MUSEUM"; I guess the top says something about paleontology.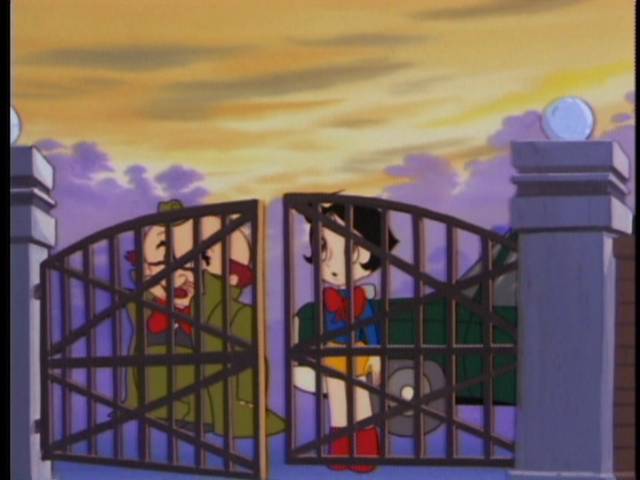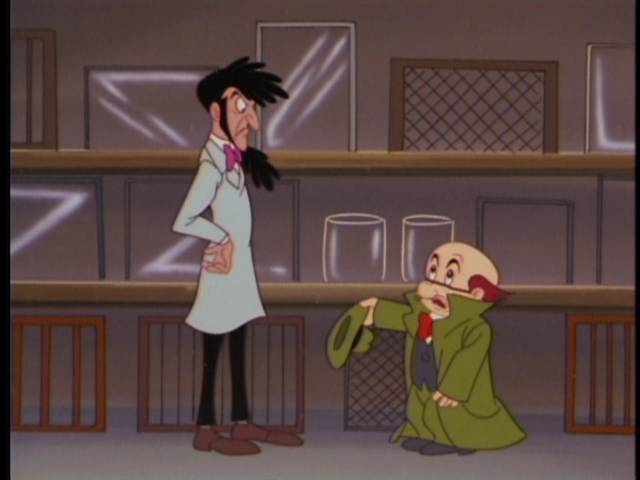 While Dr. W distracts DR. T (character name unknown to me), Melmo must search for her little brother.