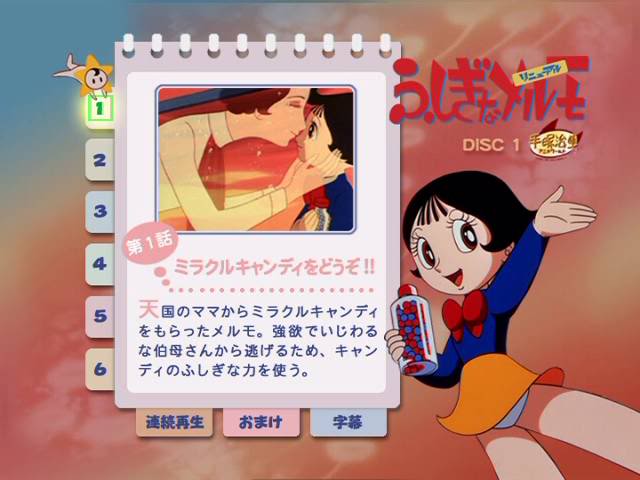 Melmo's mama is killed by a car whose driver fails to keep it on the road.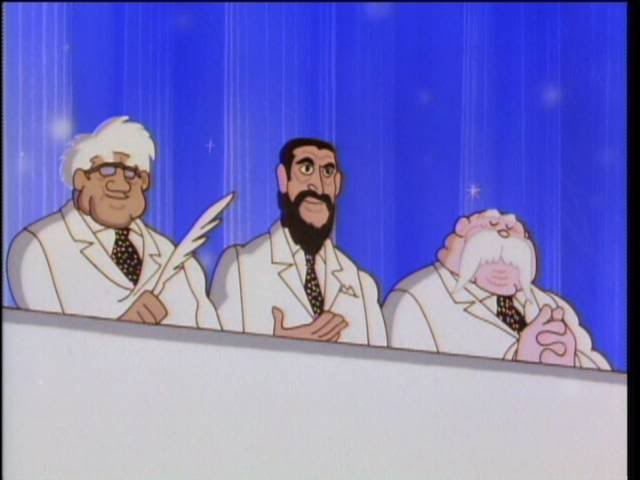 This Heavenly Tribunal attempts to reassure mama, who was a single parent, that despite her desire to return to life and care for her kids, it is not allowed. But, they do offer something to help.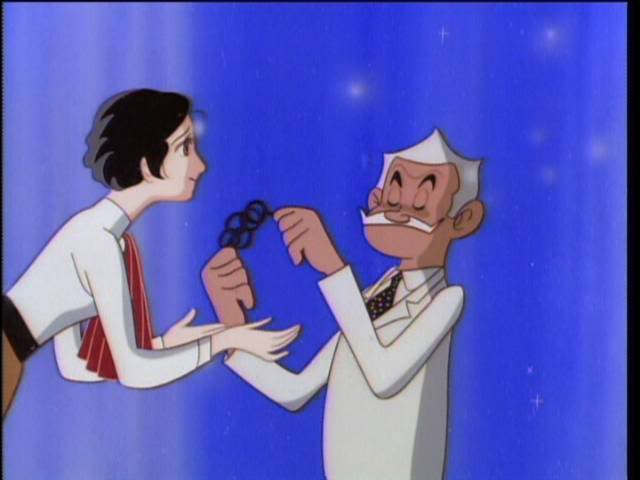 This guy's attention is occupied by this puzzle throughout the series.
The solution: call on the HI NO TORI: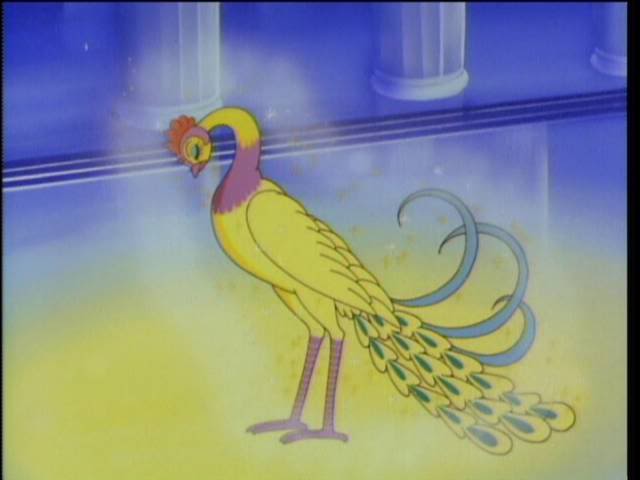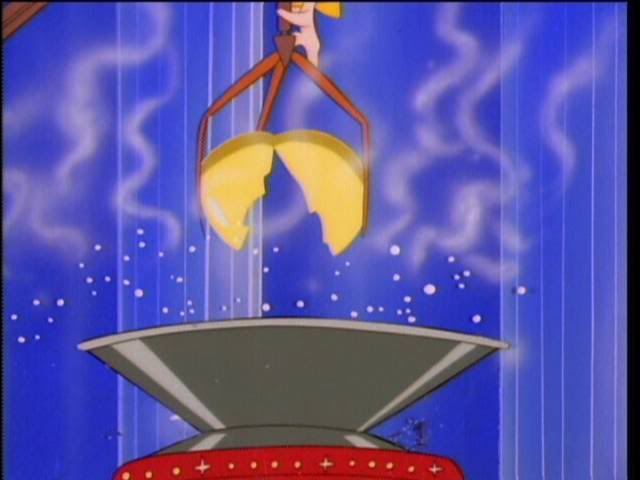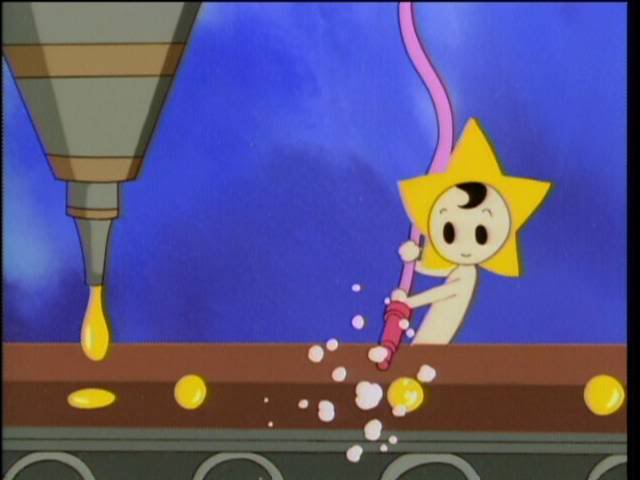 Back on Earth::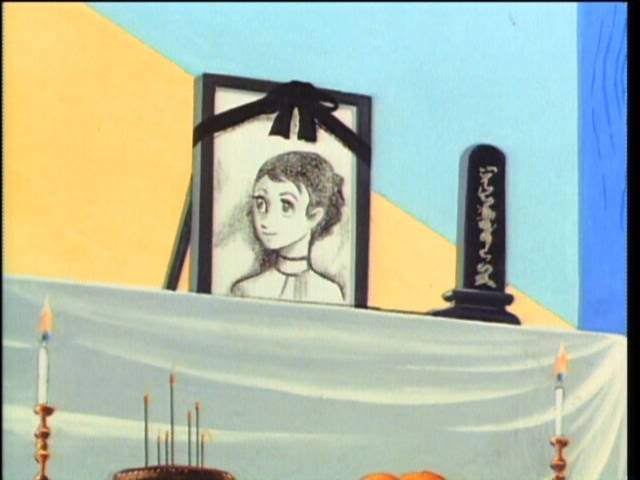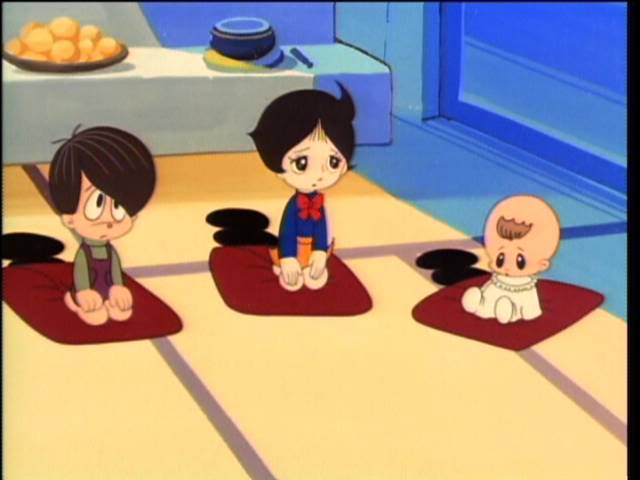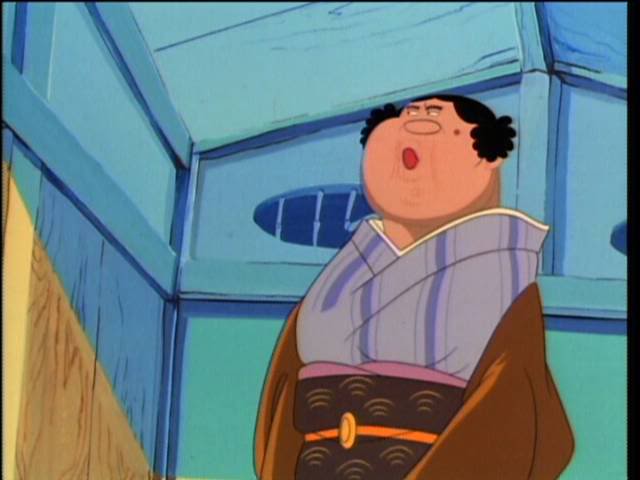 The not too friendly land lady comes to demand that the rent be paid on time, or else. I thought of a SHIRLEY TEMPLE film I had seen, in which her papa is away at war, & reported Killed in action. Shirley is a pupil at a boarding school, but as the managers figure her papa's (presumed) death means the end of the tuition checks, they make her one of the servants.
Both stories are very sad, doubtless, this is the saddest, though.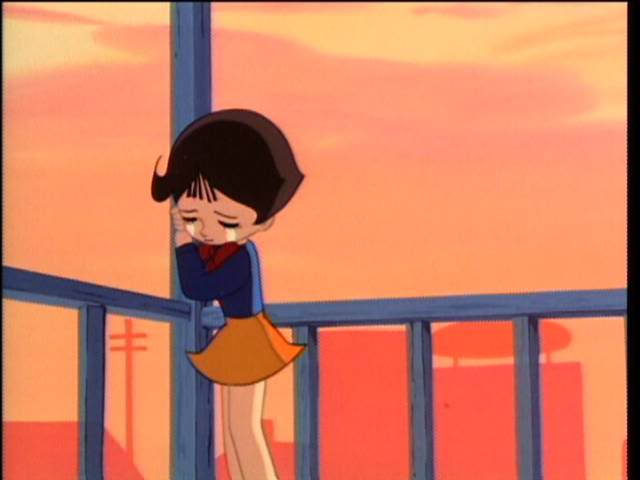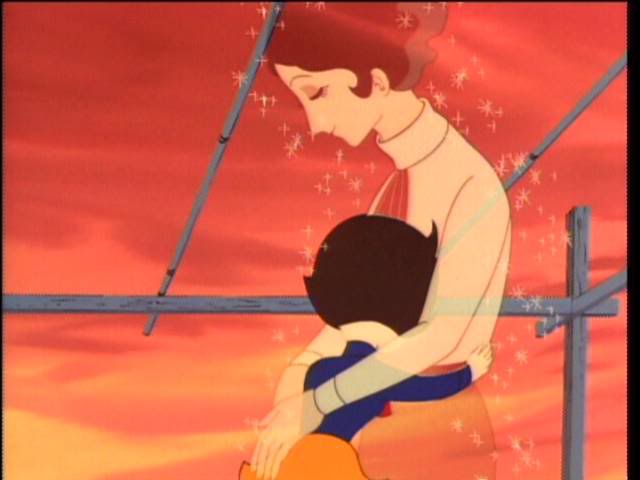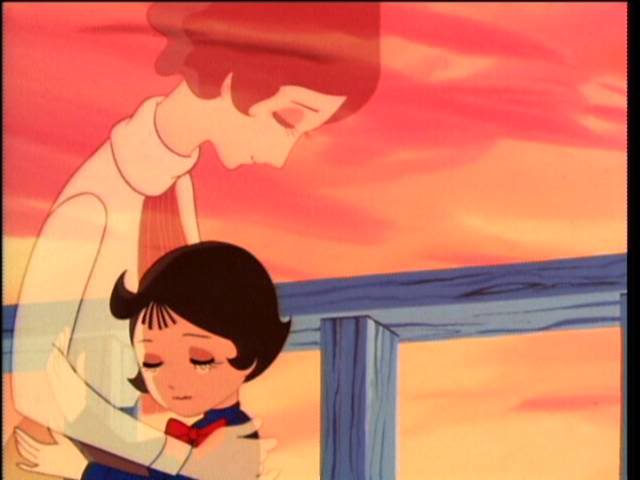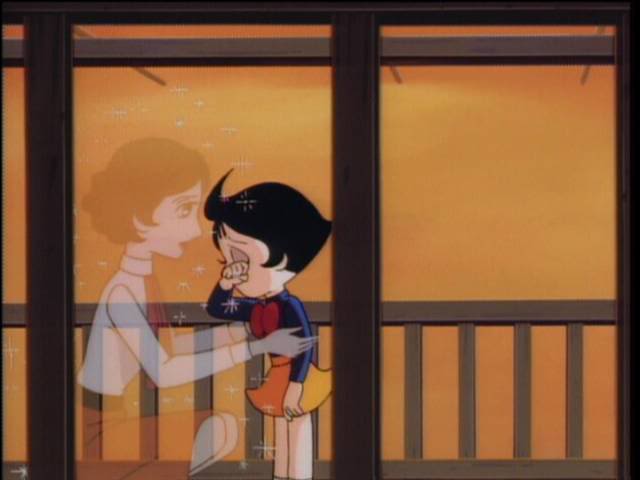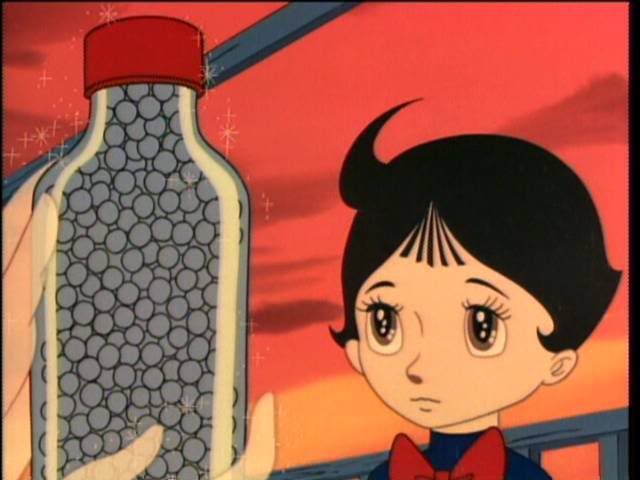 Mama says she cannot stay, but these candies will help.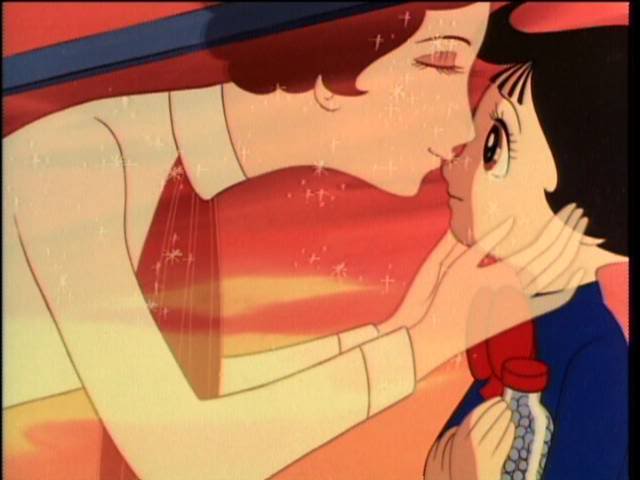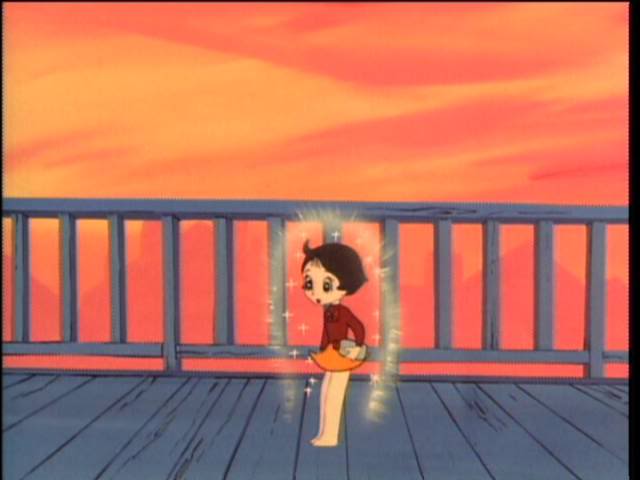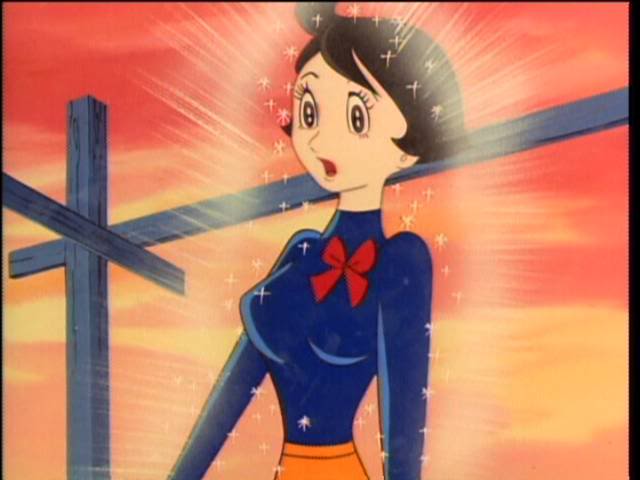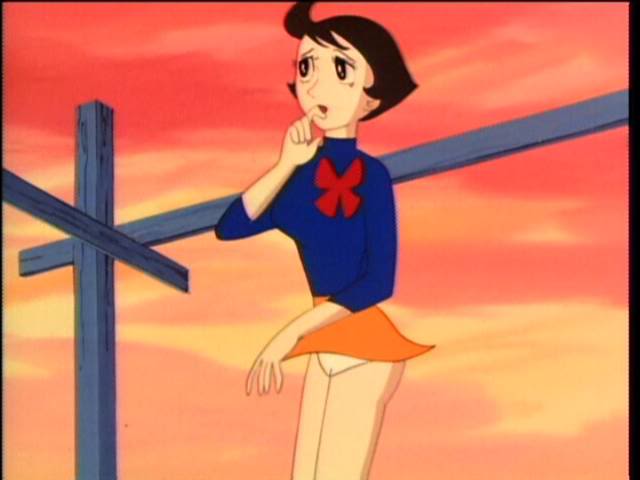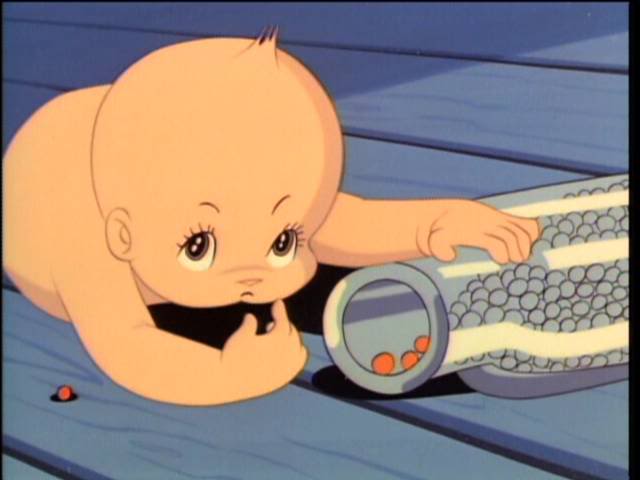 This guy nearly ran over Melmo, but blames her for the thing. He demands she go for a ride with him: