This one obviously takes much influence from ROBOT OLYMPICS.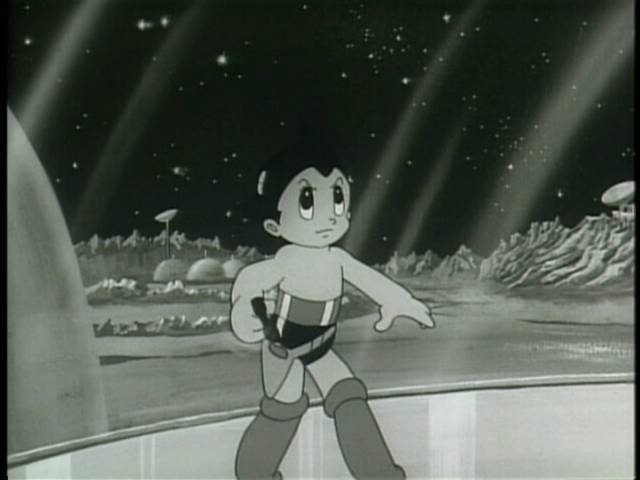 Atom practices for the quick-draw event.
Oops, I tripped!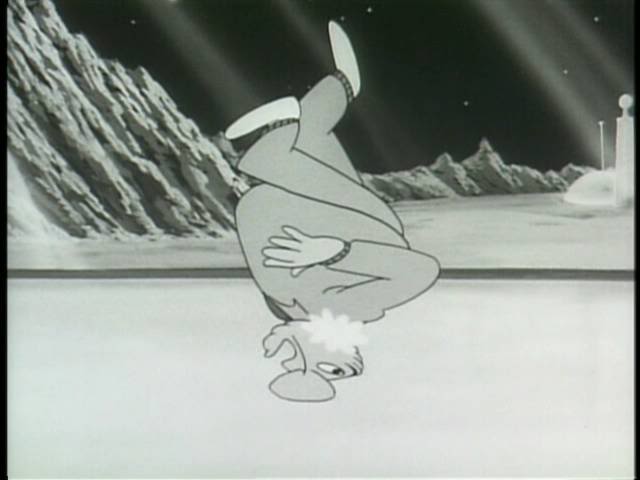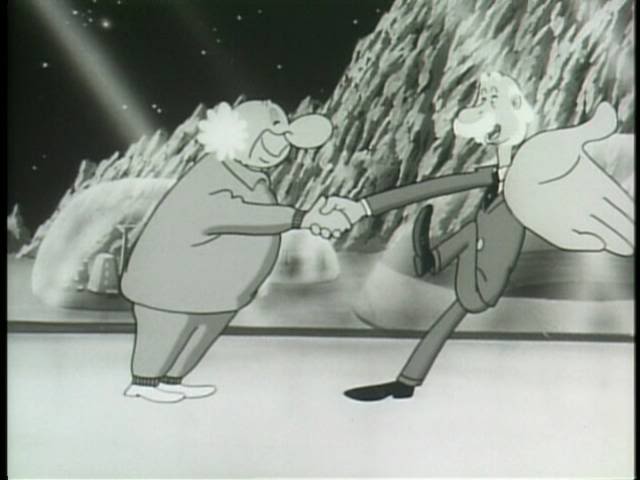 Ochanomizu meets his old friend Ponkutsu-Hakasen, portrayed by Ochanomizu's SURROGATE from 110
Expedition on Mercury
(100,
Menace from Mercury
).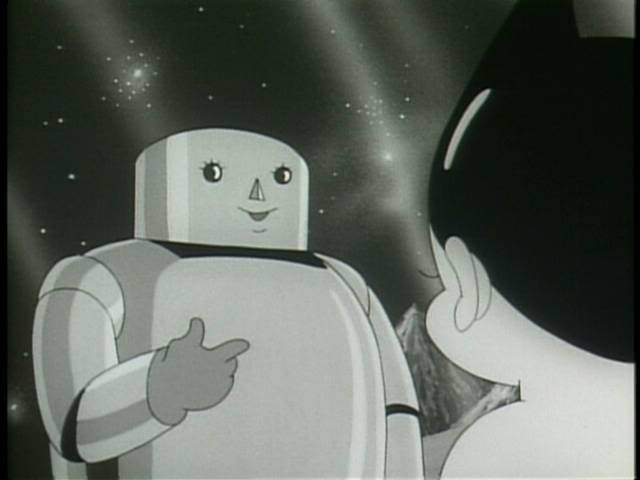 Tonbi, Ponkutsu's robot, will soon break down.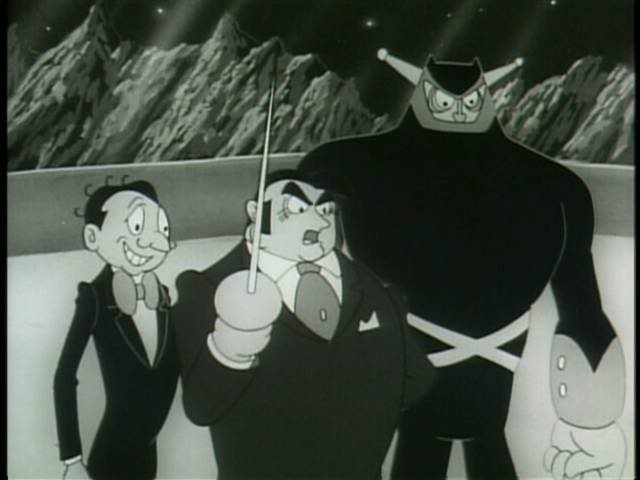 Guess whose team will employ dirty tricks.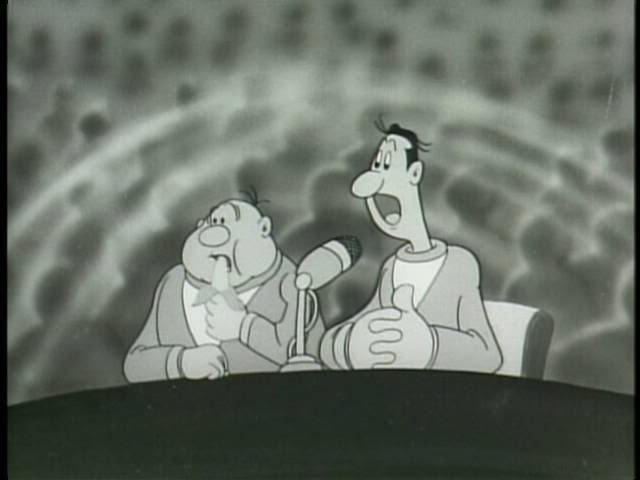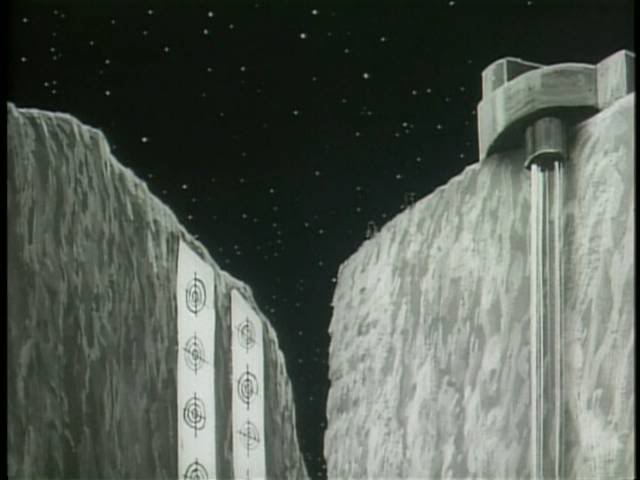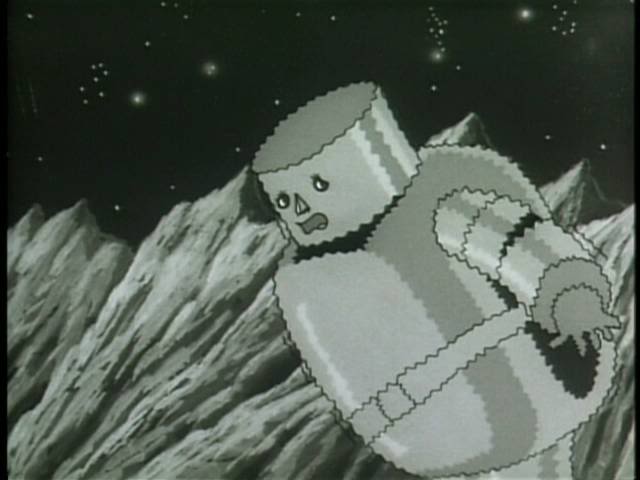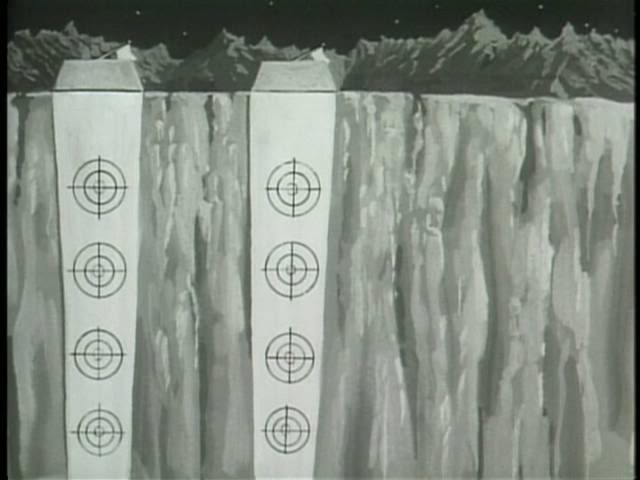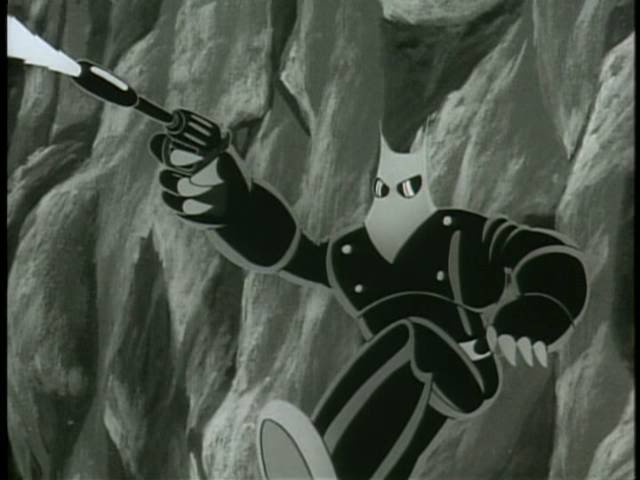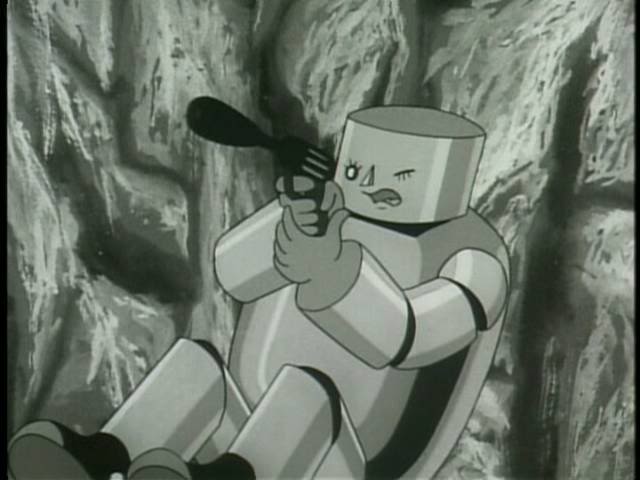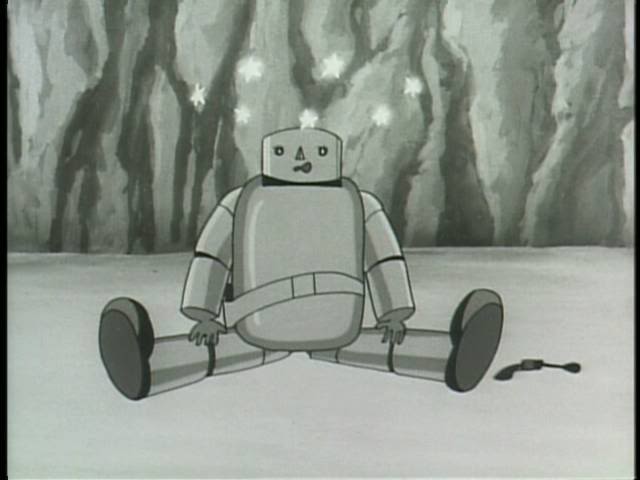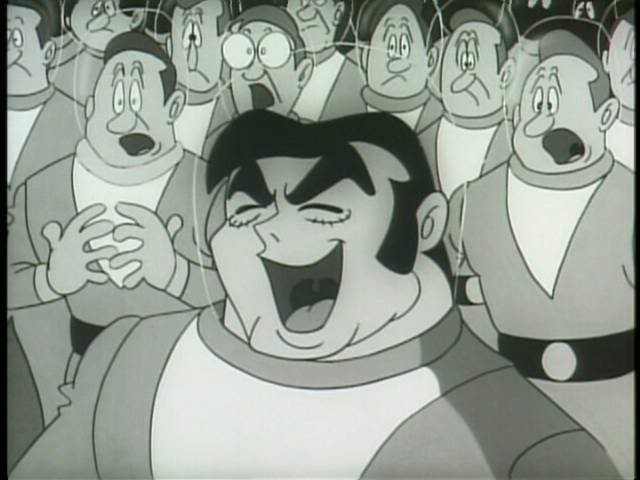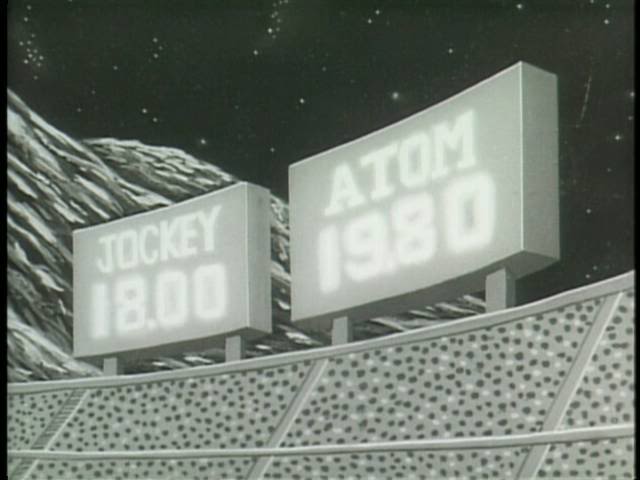 This score board is for fencing, not the chasm leap.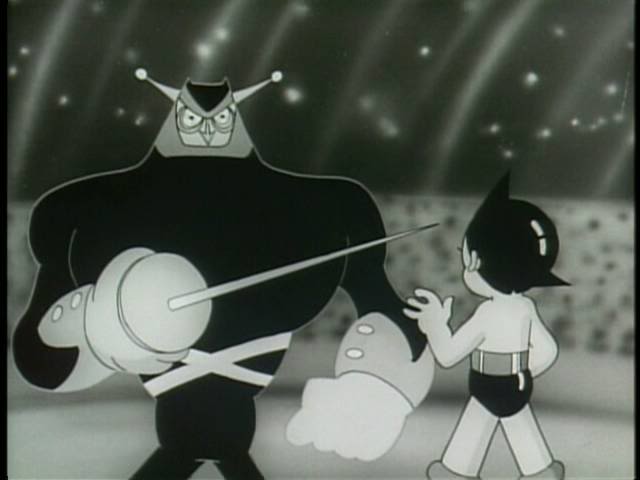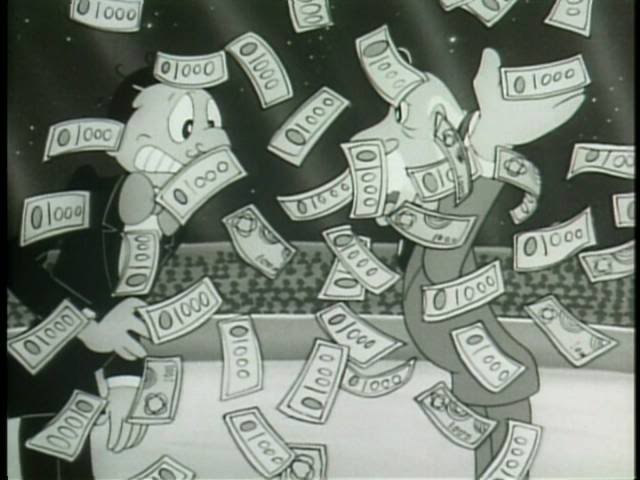 Why Boon has Hamegg try to bribe the guy with the robot least likely to win, escapes me.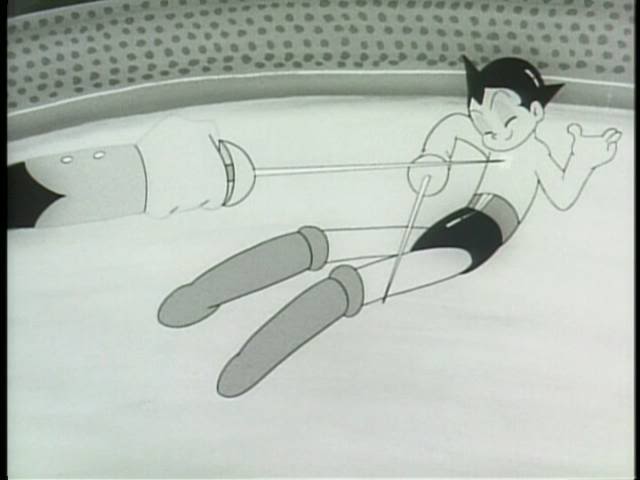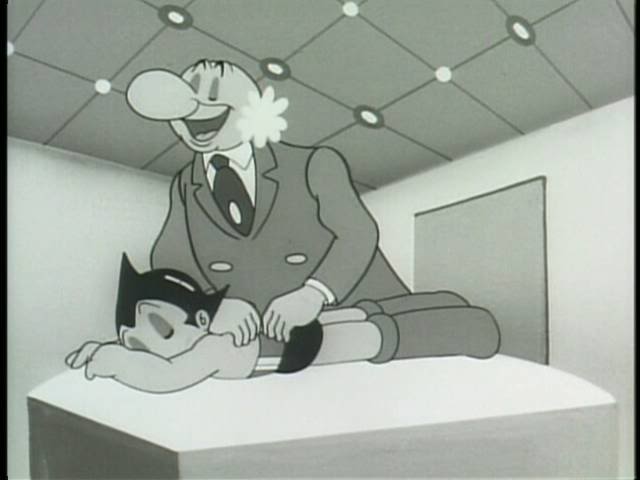 I have sequences of frames for animated GIFs for this and several others. PM me with your email address, if you can make the GIFs & will share them with us.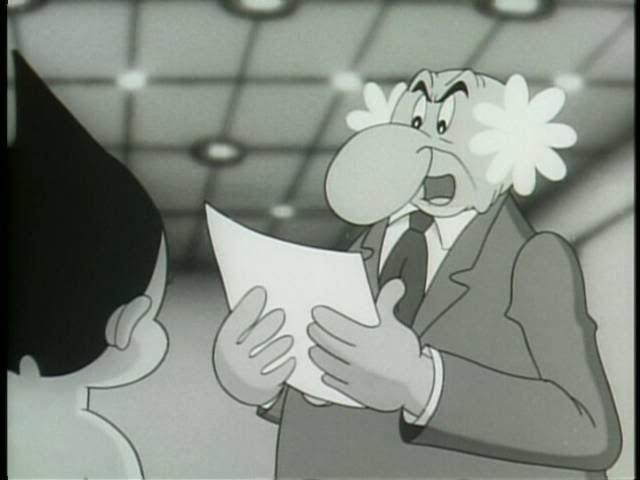 An evil doer has kidnapped Ponkutsu, & demands Atom come alone to a secluded spot.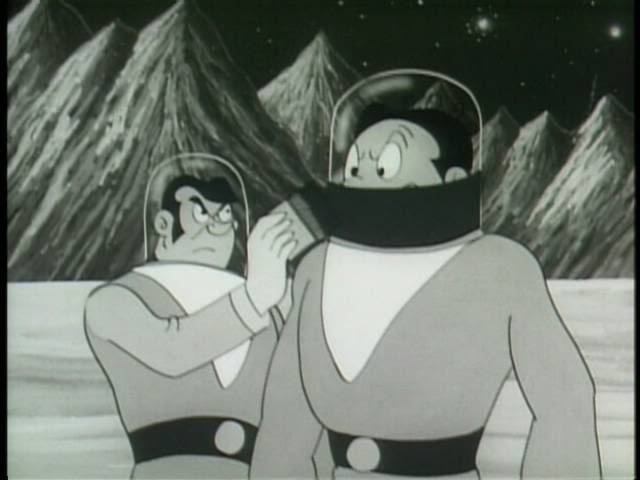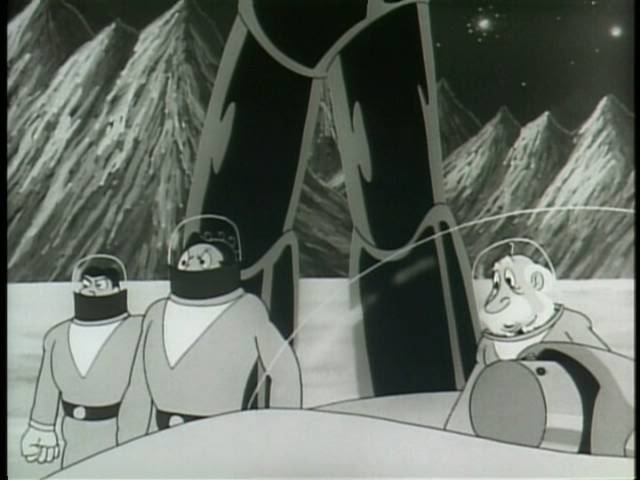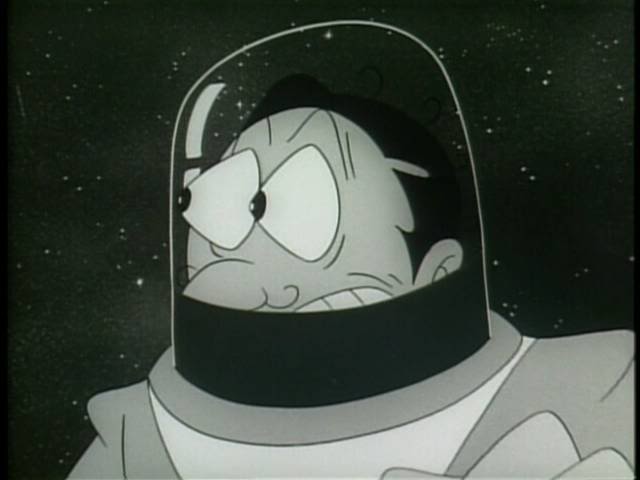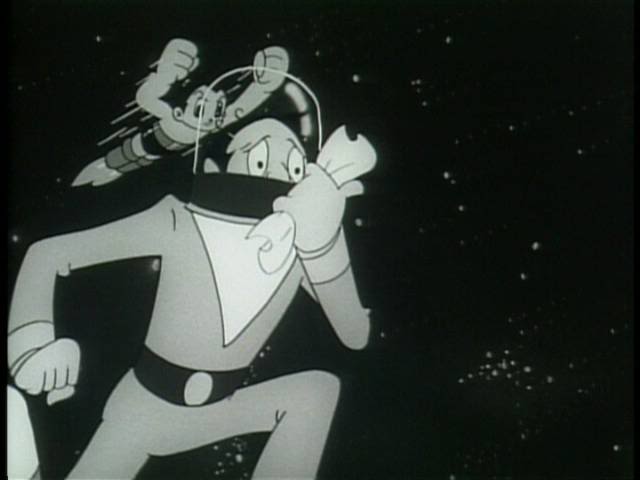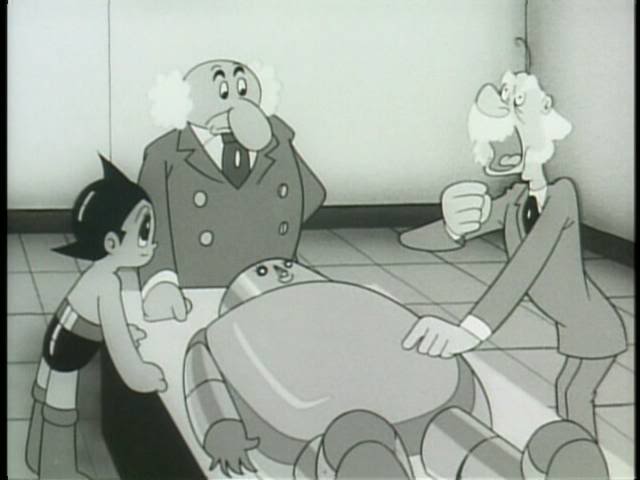 Tonbi is out of the competition.