This is the story of a mother's desire that her rather humble son become great. Specifically, Prince Louis is a fully prosthetic cyborg in a rather plump, goofy-type body, who wants to be cool.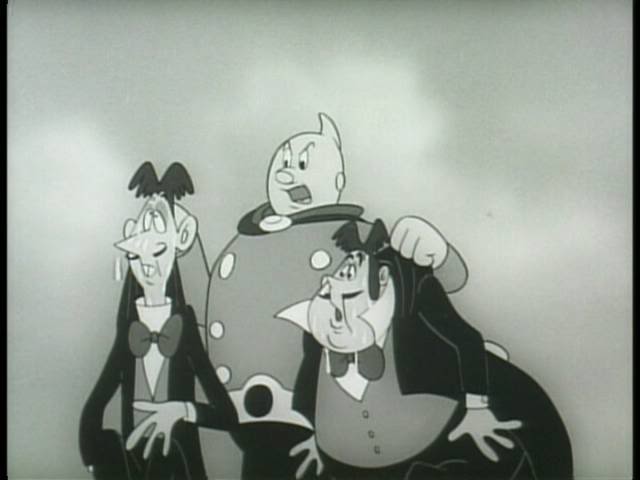 Among the guest stars are
Haf-Wey
/ Knobby Knobody (of 43 His Highness Dead Cross / 43, Ditto),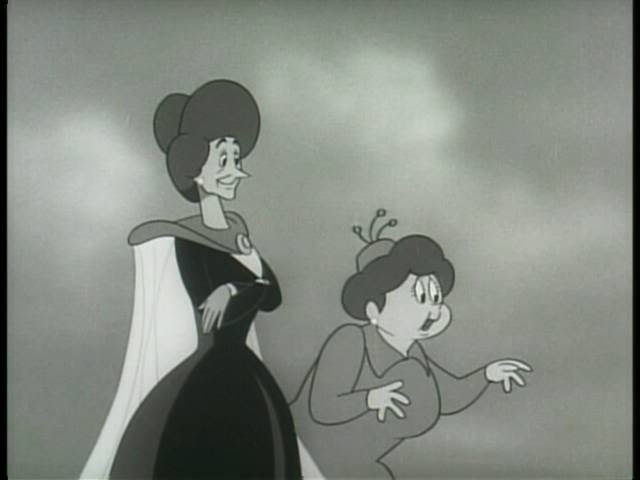 and
Hanako-sensei
/ Miss Ann Thrope (of 69, Rebellion of the Dinosaur People / 59, Dinosaur Dilemma); she is the short one, the Queen is the tall. In the 1st image, Louis is in the background; apparently, he thinks his servants were slacking-off.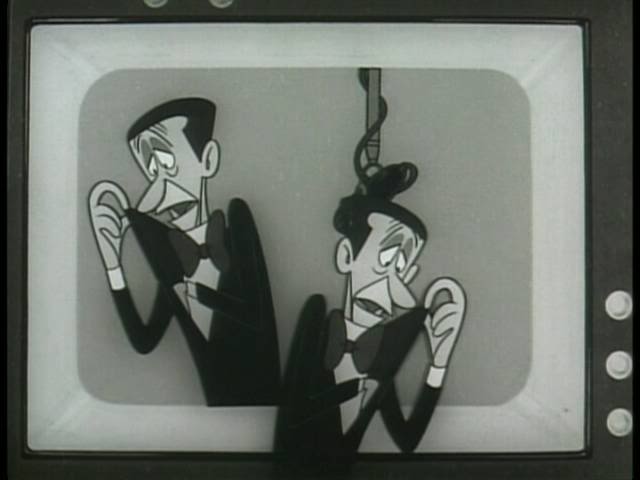 It appears that
George Jetson
, after his series was canceled withonly 1 season (though a 2nd was made in the '80s), found work here. He is a TV news guy, who not only comes out of the screen, but is in both places at once. He announces the theft of a powerful robot,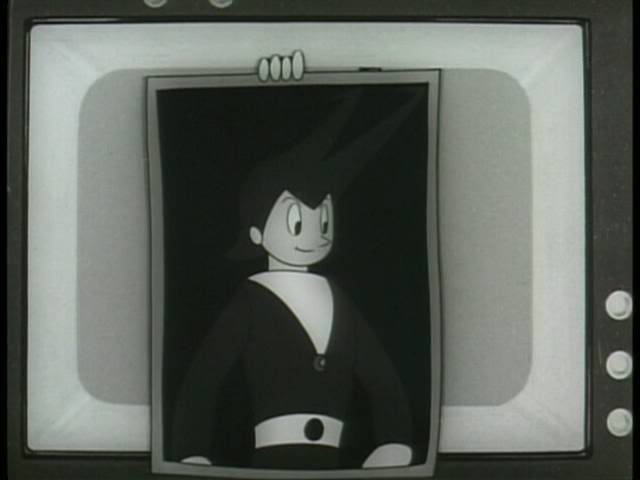 Shadow II
.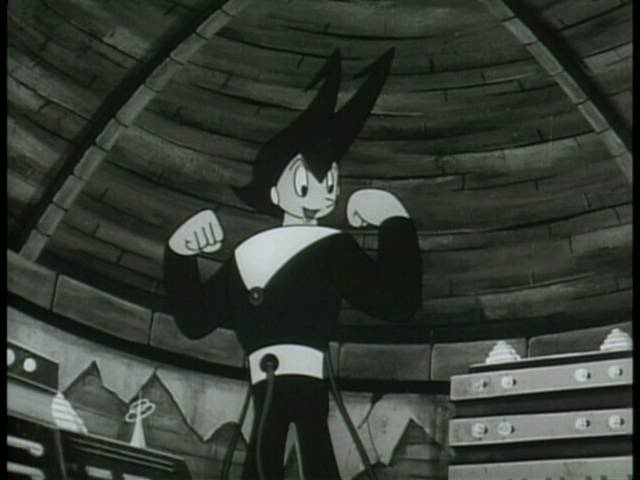 So, the queen having stolen Shadow II, has her son's electro-brain transferred out of his goofy body & into Shadow II.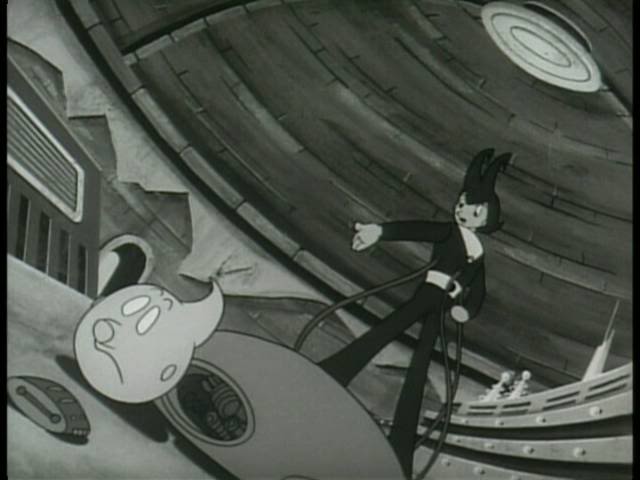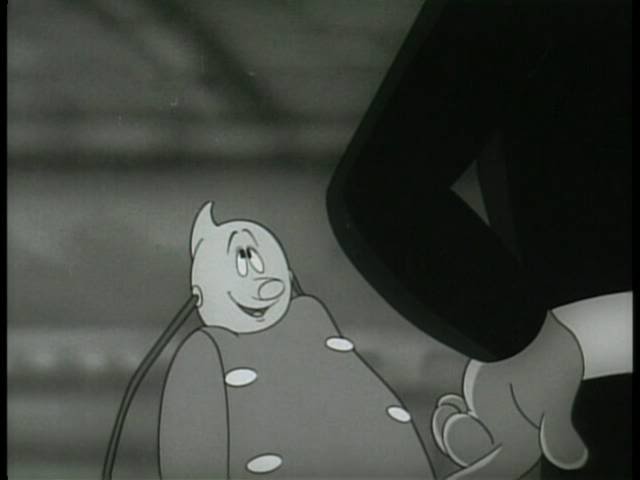 As far as I can tell (guess) they swapped brains.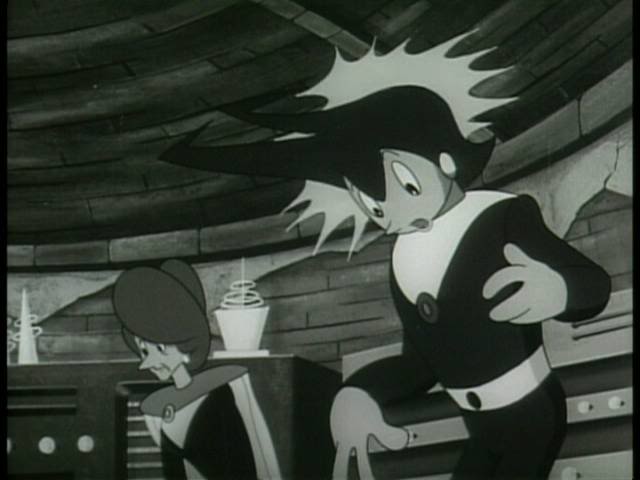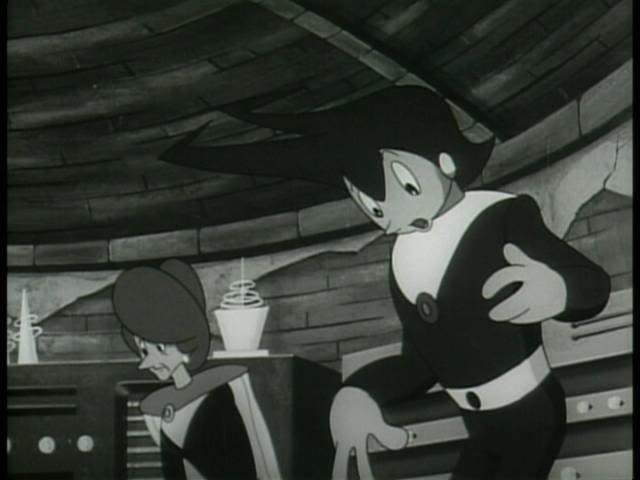 What's this, a loose button?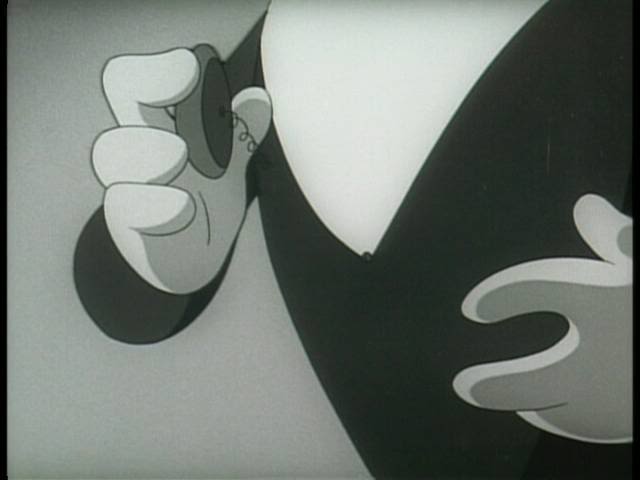 Ah-- who needs it?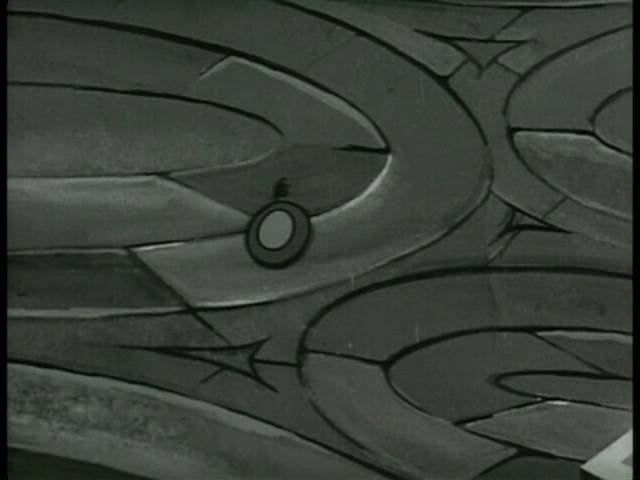 But that button is VERY important!