JAPANESE HAS NO 'V,' so this should be
Robot Gravity
. Anyway, this is another fugitive robot story, this one though, is about a military robot who shuns his purpose for being.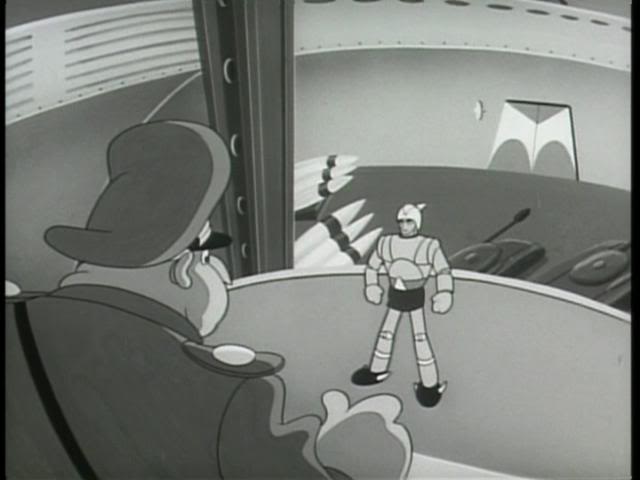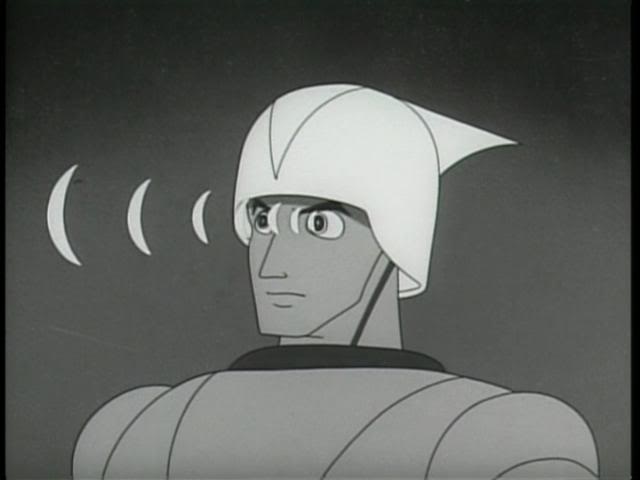 Early scientific theory held that gravity propagated via waves, & scifi stories used this now obsolete theory. Grabby or 'Gravity' emits these waves--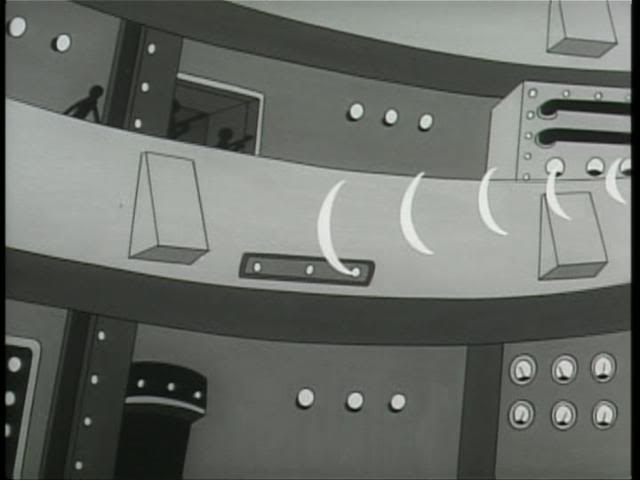 Note the uniforms, especially the helmets resemble those of THE THIRD REICH. Tezuka used it as the model for tyranny in more than a few stories.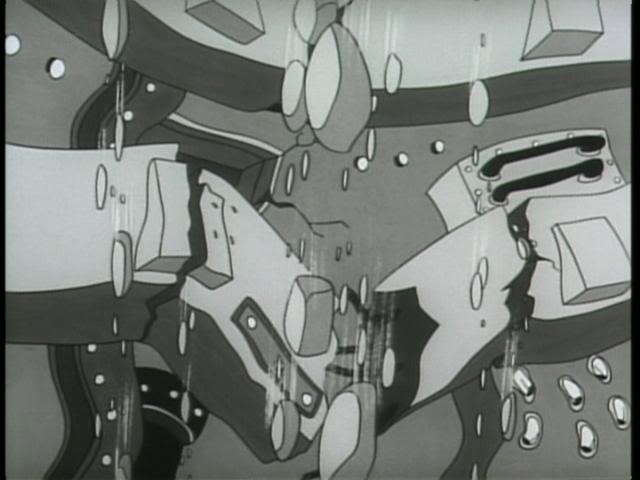 He runs away, & hopes for freedom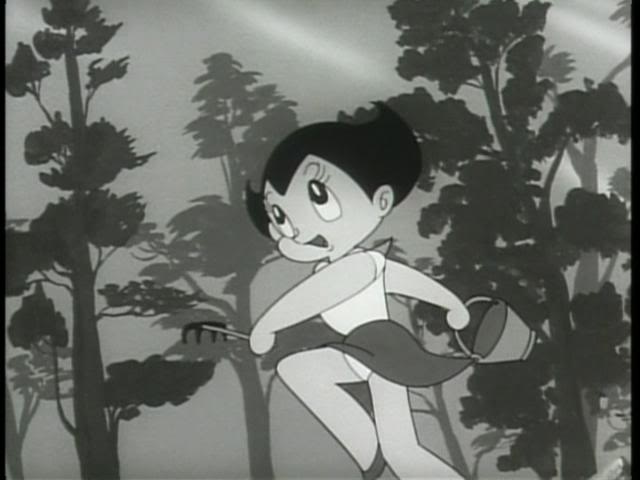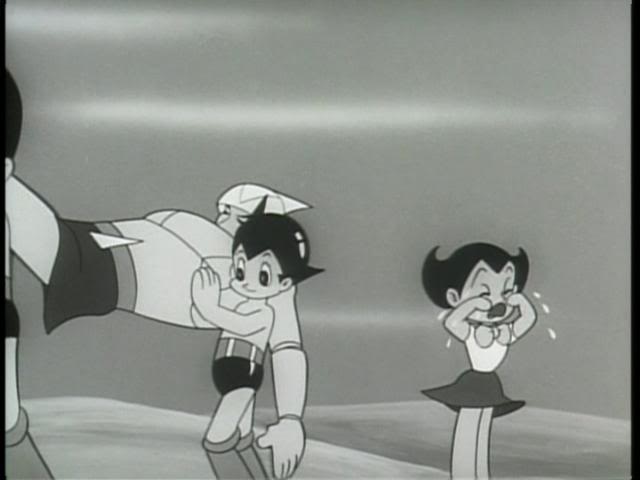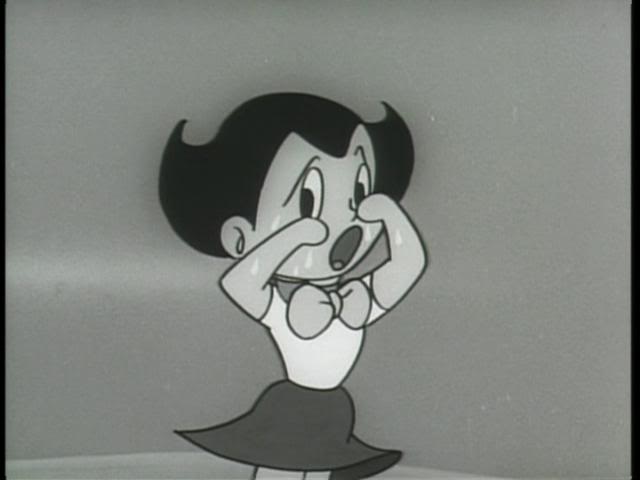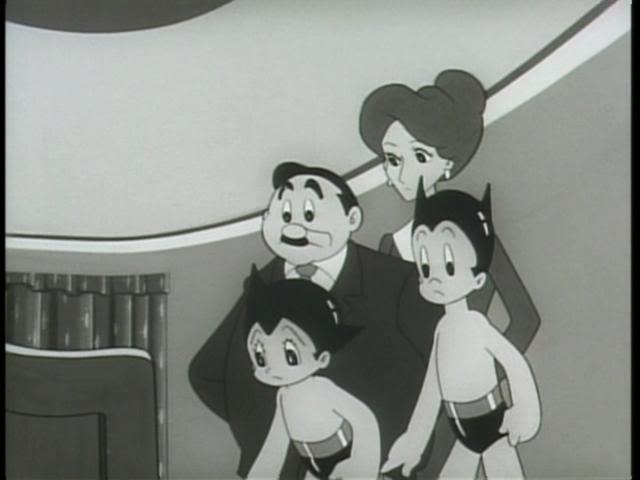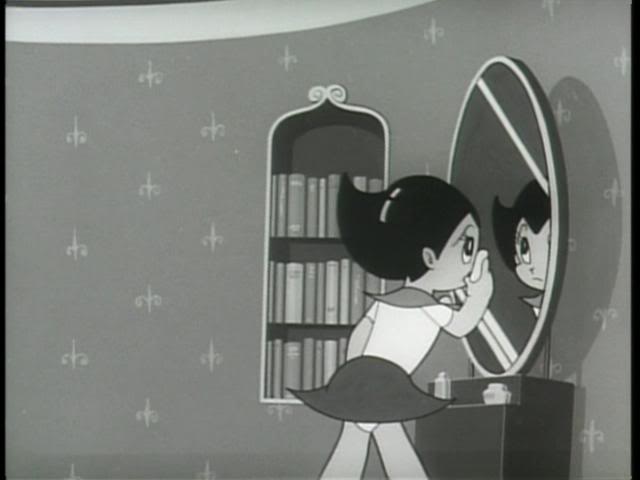 I have frames enough to make a GIF of Uran powdering her nose.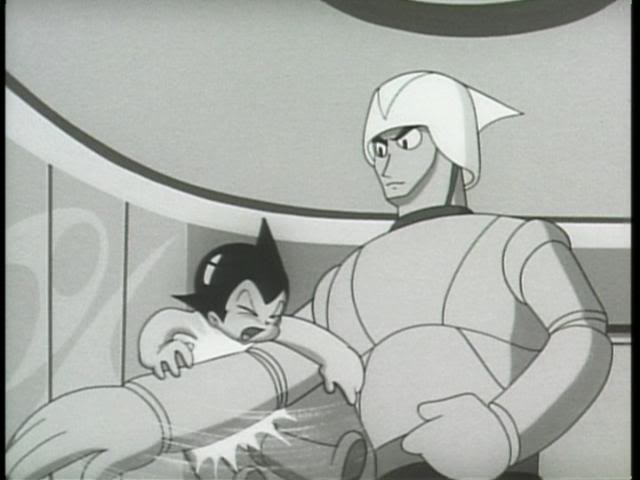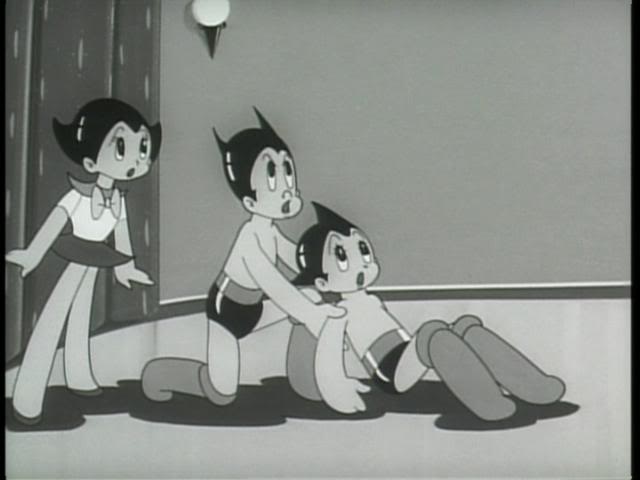 So, apparently, though the family nursed him back to health, Grabby wants no part of them.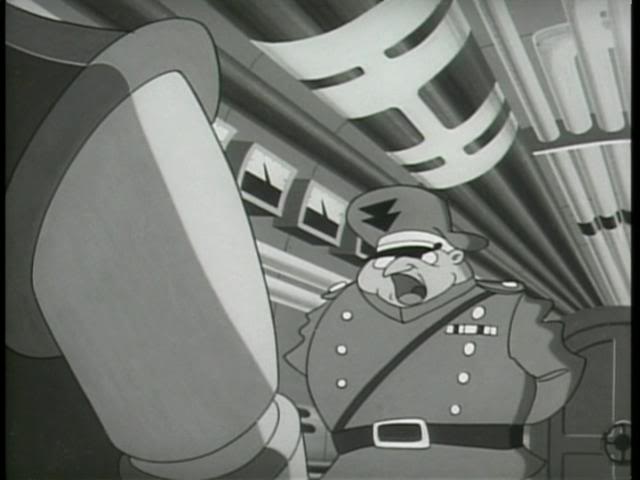 Aboard the enemy sub, the commander orders his minions to retrieve Grabby.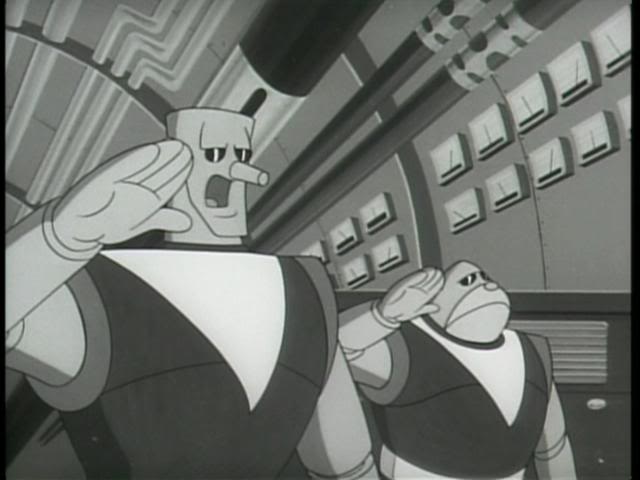 Is this short guy Rommel, or just does he merely resemble him?
More to come.