As the story opens, Atom is already deployed to outer space and is commanding a ship crewed by robots. I cannot tell why, though.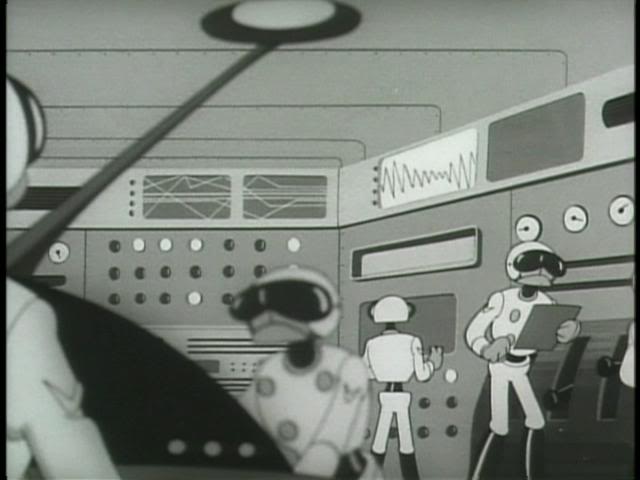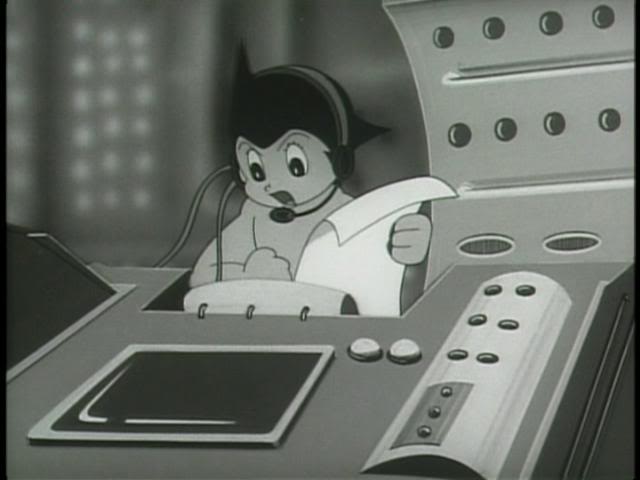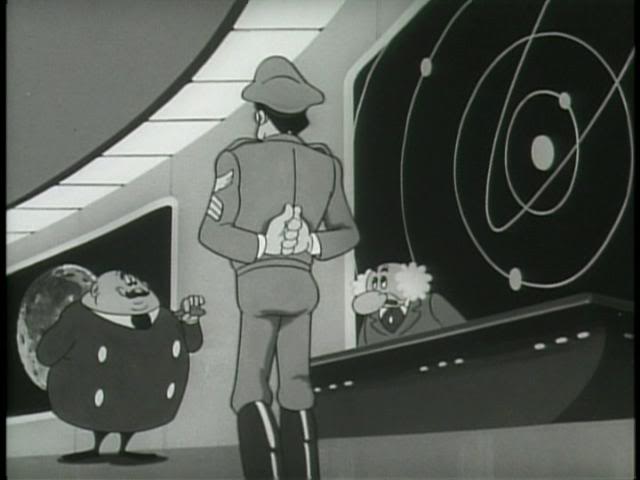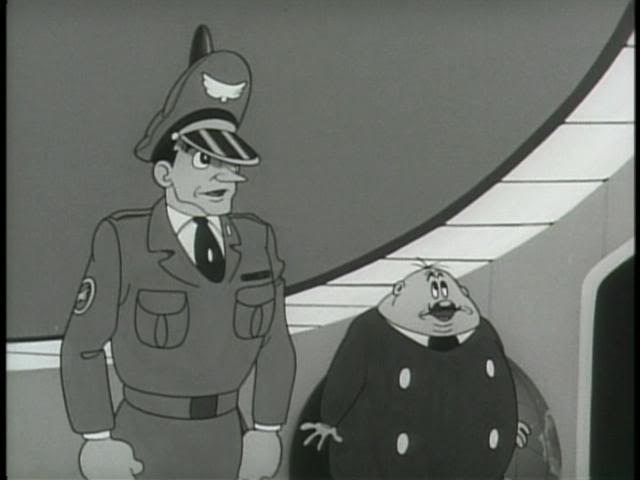 Of the guest stars, both Mason & the evil pharmacist (of
042 Yellow Horse
) have succeeded where many others have failed. They have found roles as non-villains.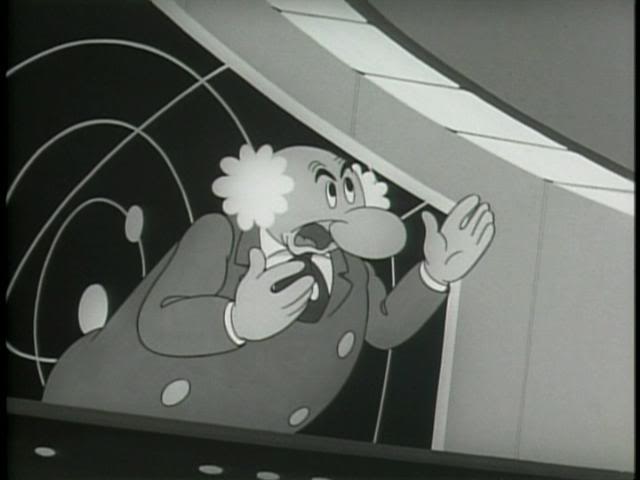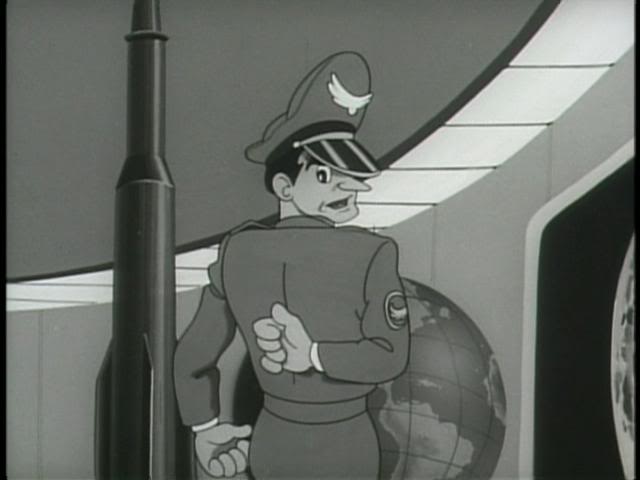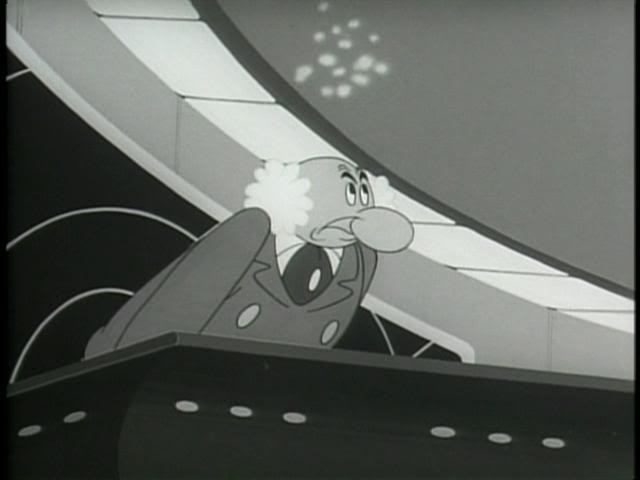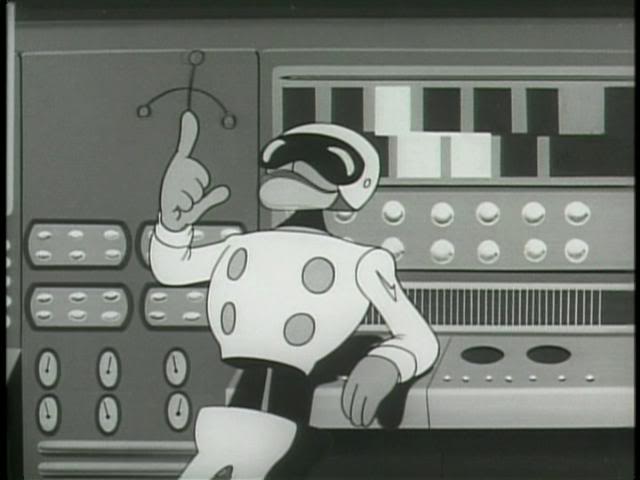 Who says robots are all work & no play?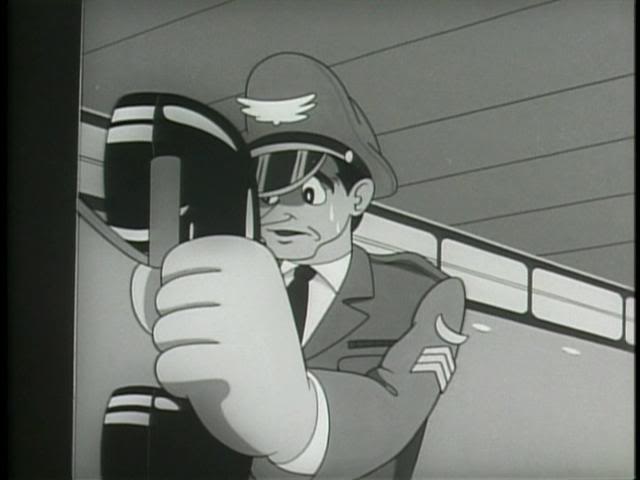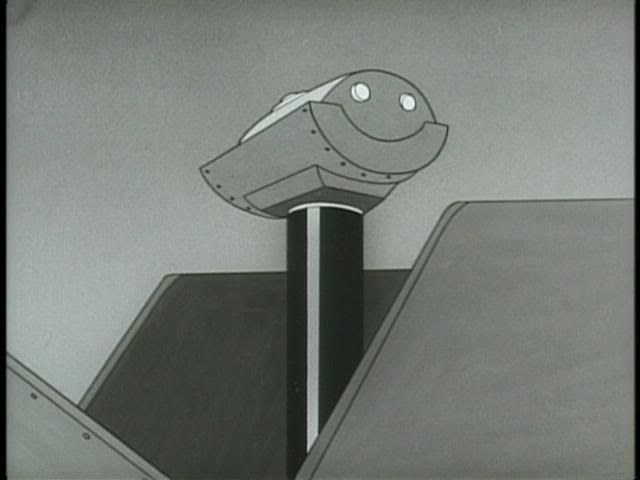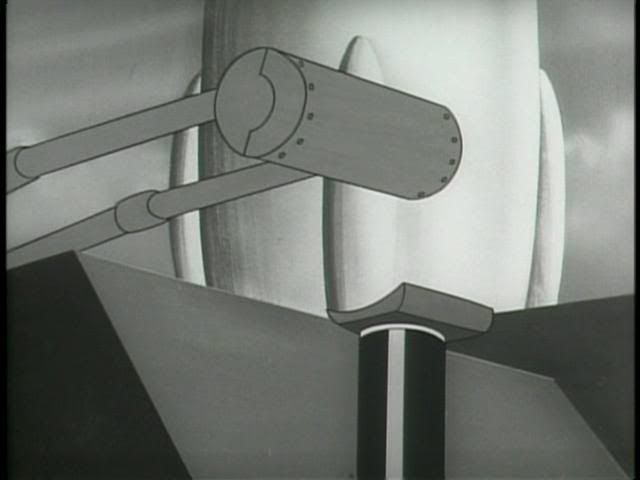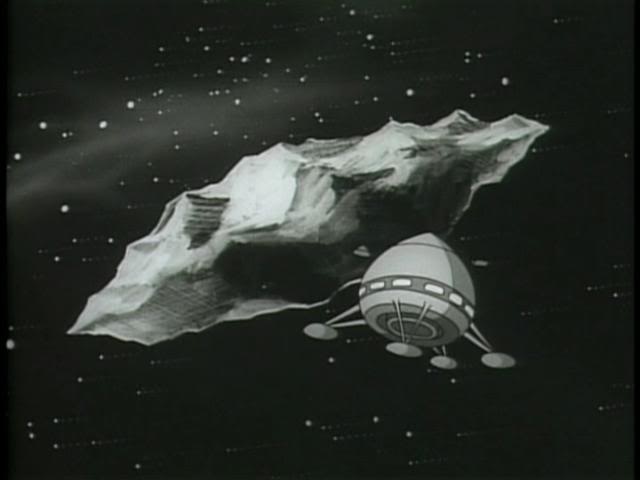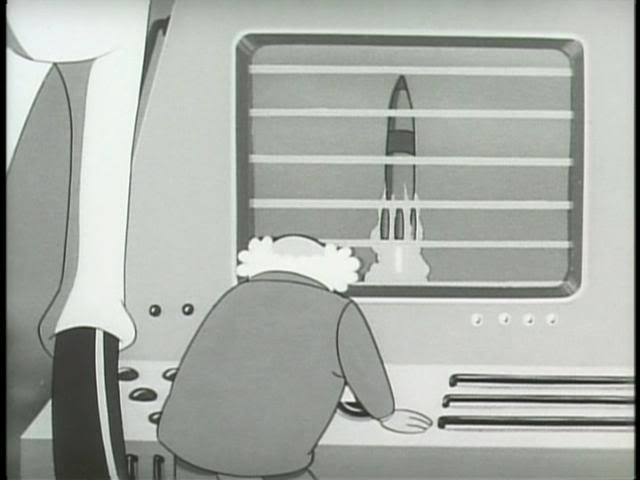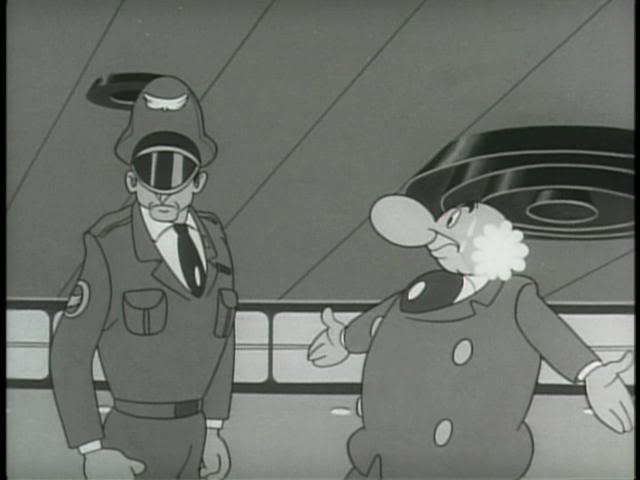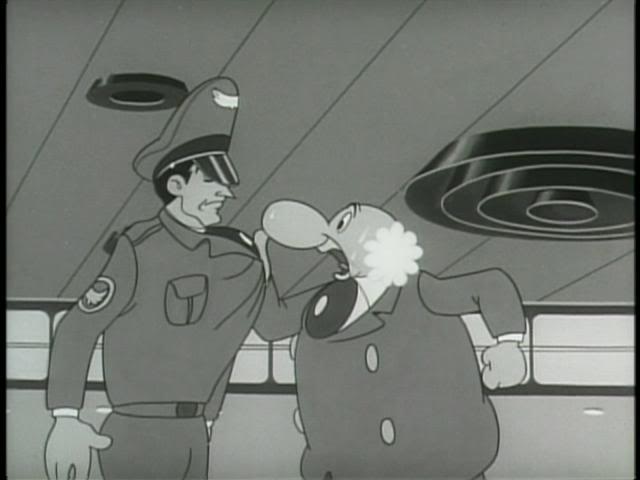 It appears that Mason has a weapon that by itself, can destroy the approaching asteroid. I admit being at a loss to know much more than that, so I here quote one sentence from the episode guide:
Humans, however, cannot cooperate in tackling this global issue because they all motivated by their own greed.
I assume that Mason resists using his weapon because that would leave his own nation defenseless, yet, as I now realize, I may be confusing the synopsis of some other episode, perhaps even one from W3.