This was the 2nd part of episode #12; two short stories were made.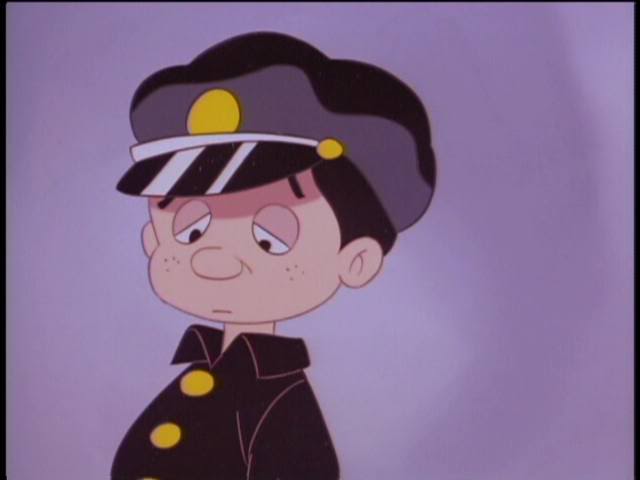 This boy has a problem, his parents have his life full of extracurricular activities, he has little time for play.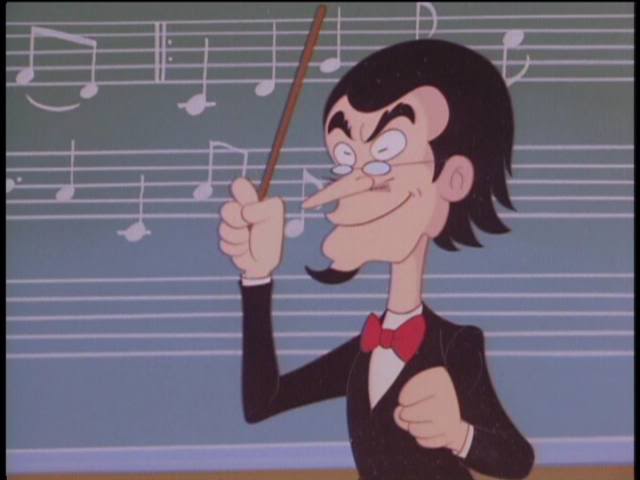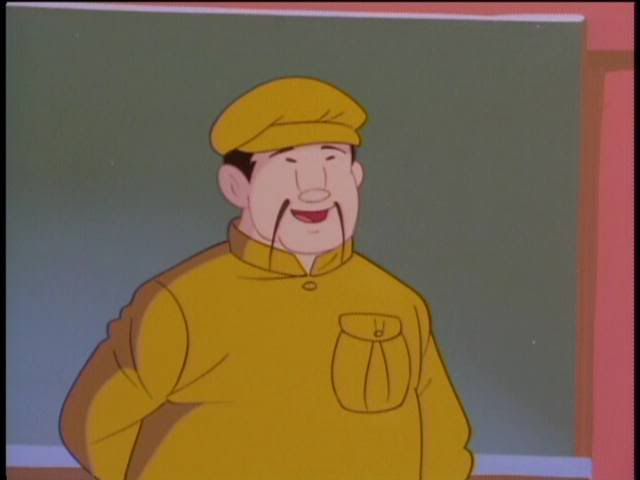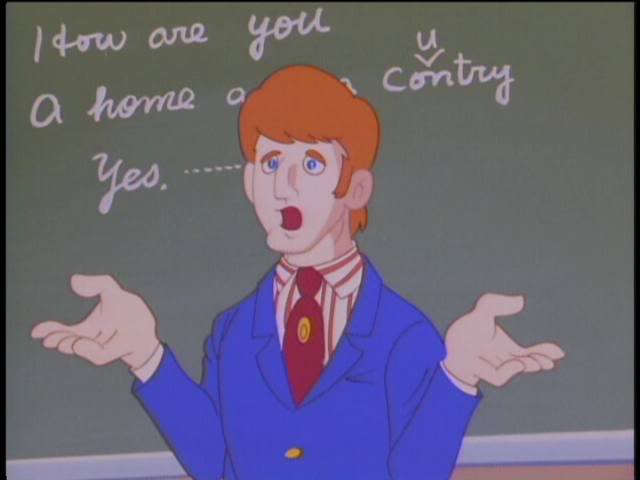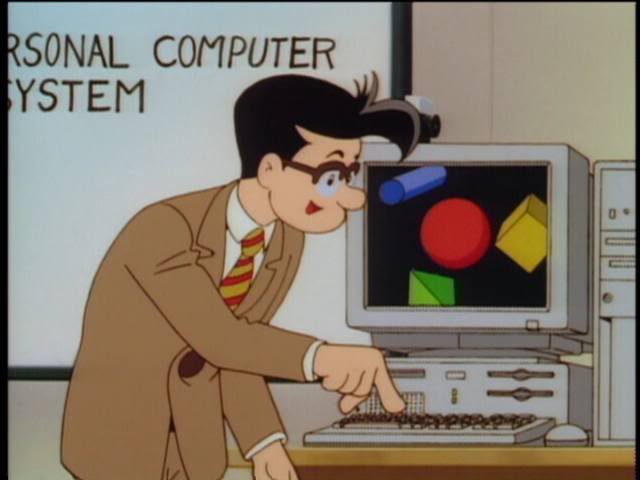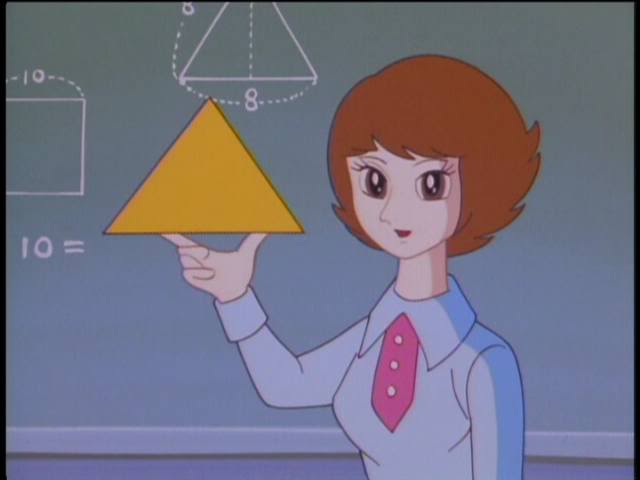 This sensei bears a resemblance to the 1980s AB's Kathy, & she pops up in various roles throughout this series.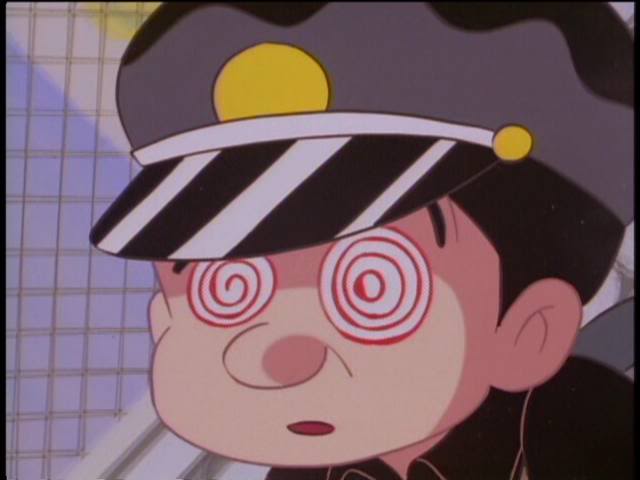 Mars also has a similar episode in which he rebells against his master.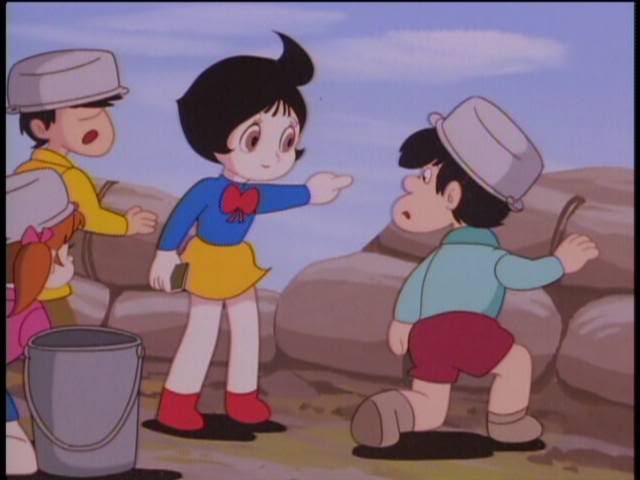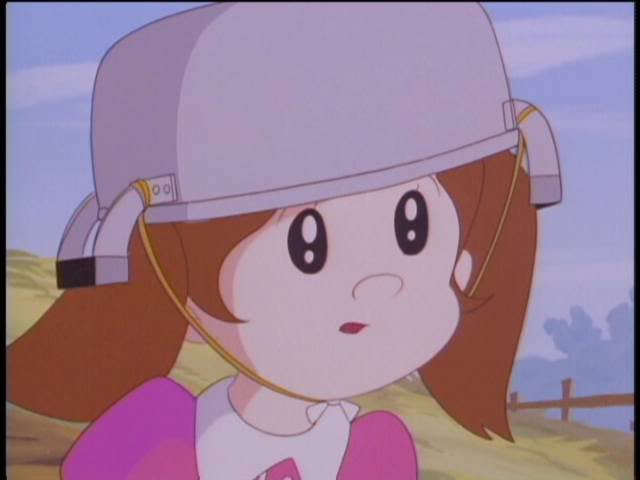 Though the kids initially fight each other, they will soon rally against their common enemy.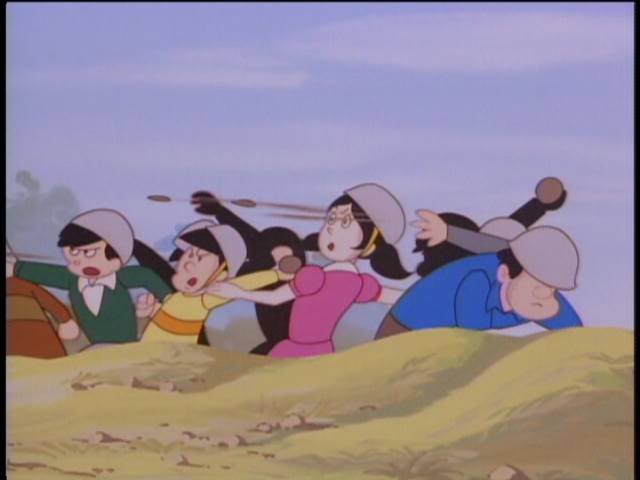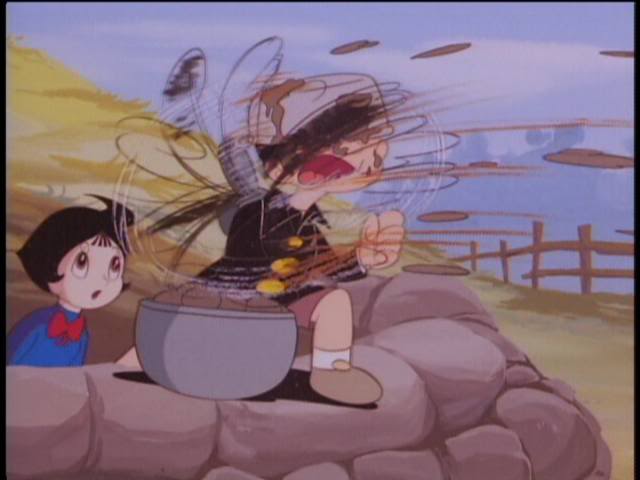 "Medic!"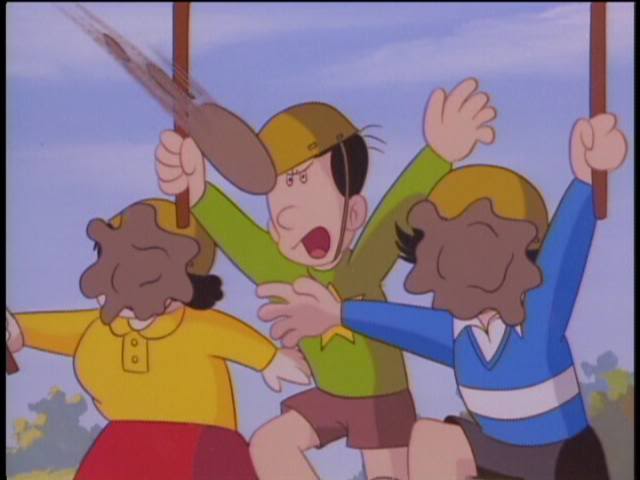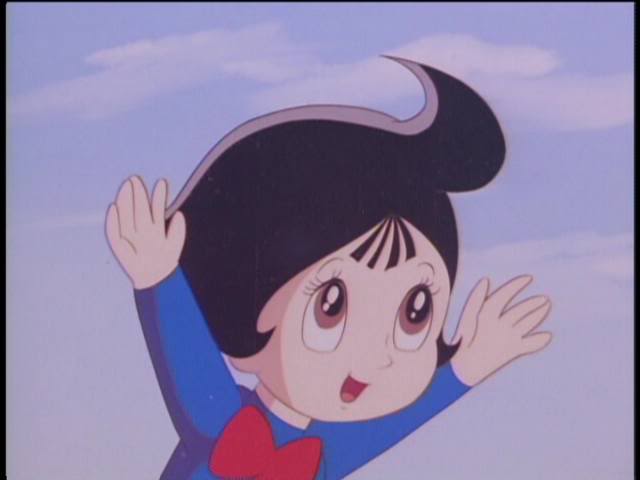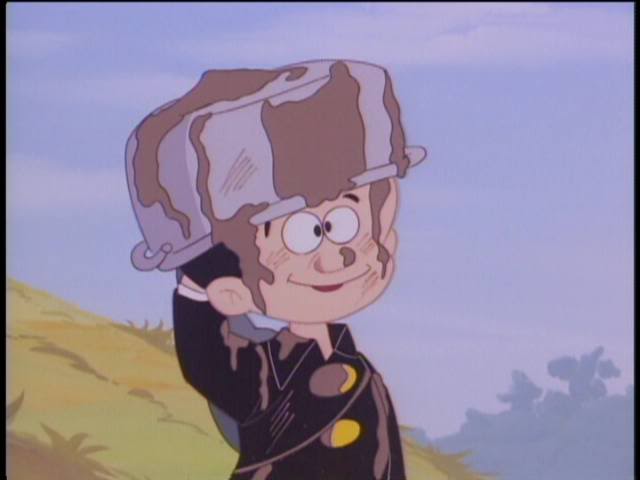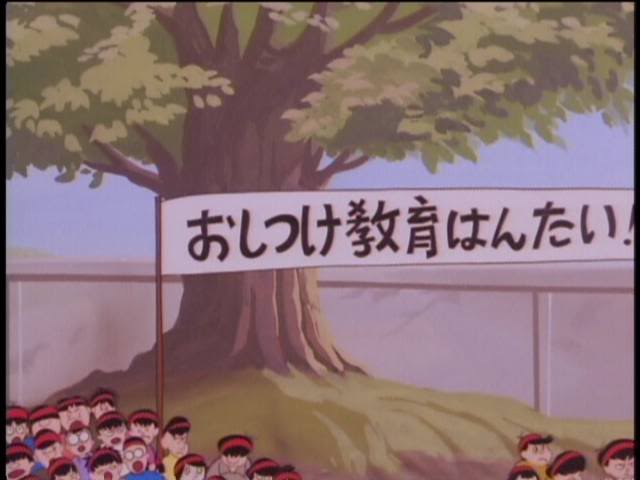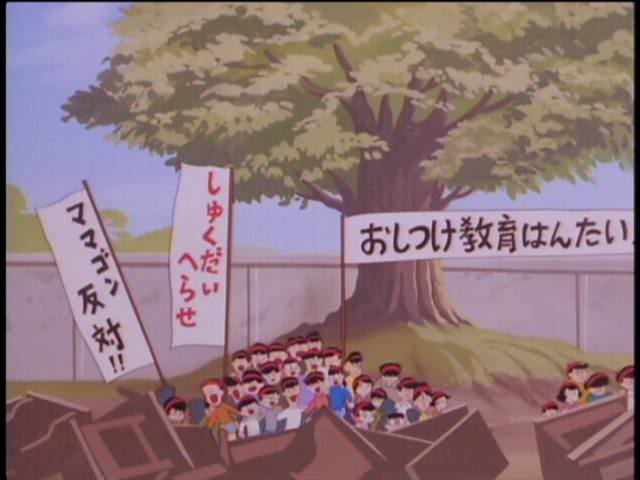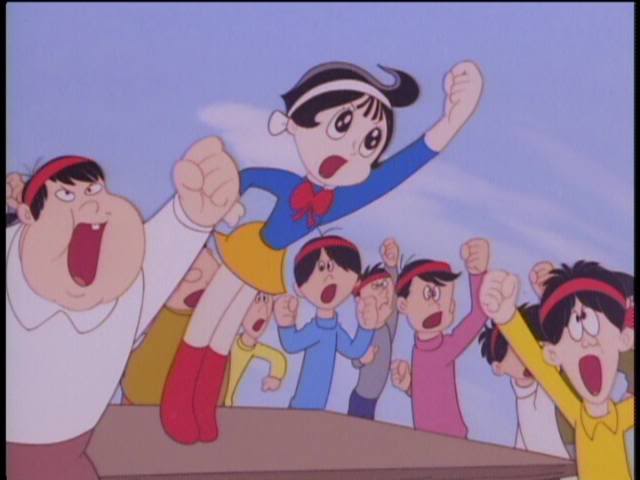 Now they direct their wrath at the teachers.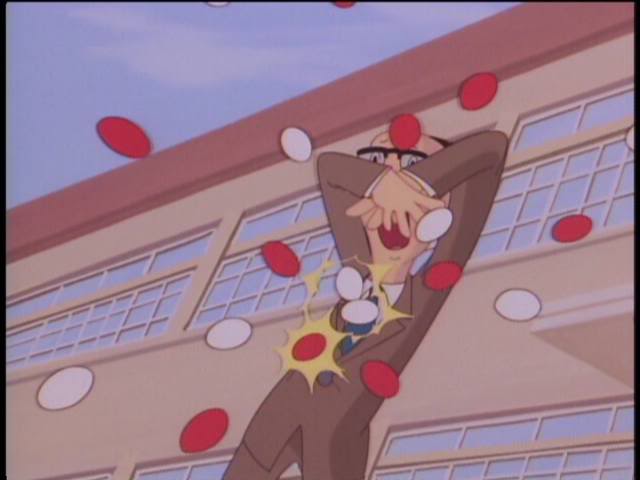 goes down!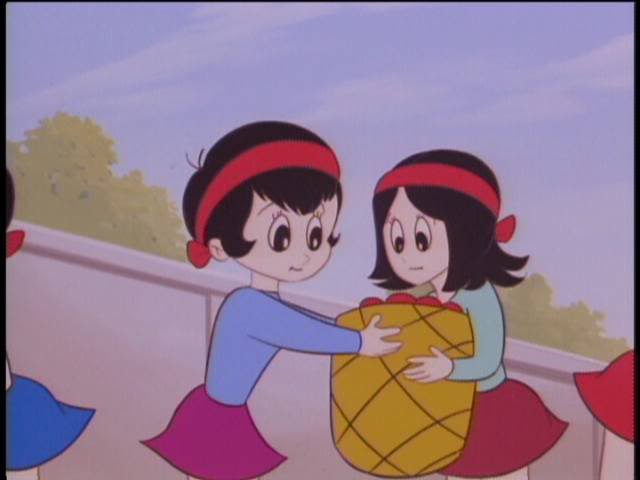 When the kids wear out, their mothers are there to comfort them, all except our heroine.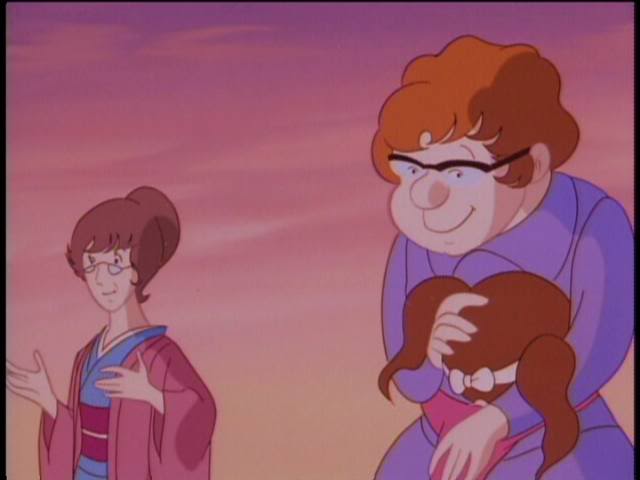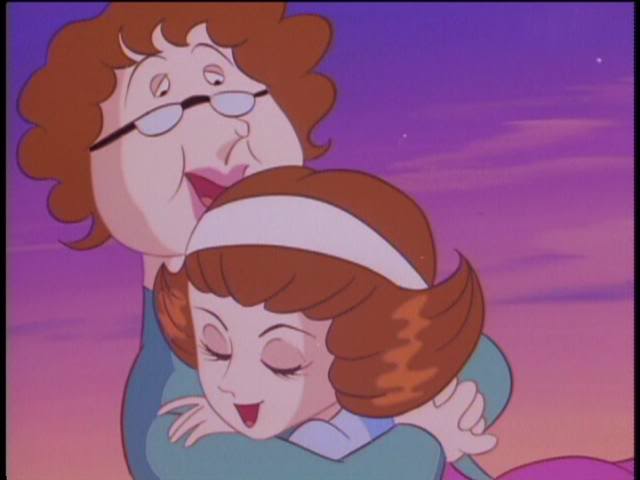 Nitako & her mama are here instead of Shibugaki & his mama. $$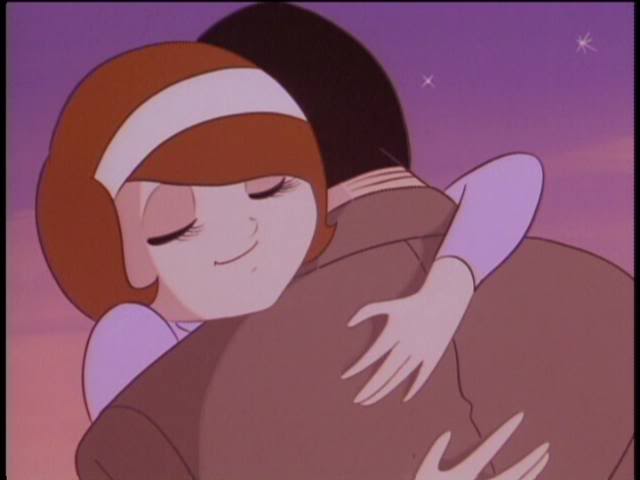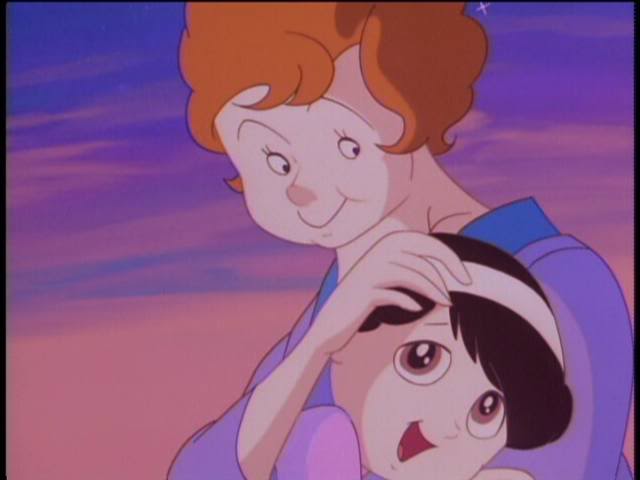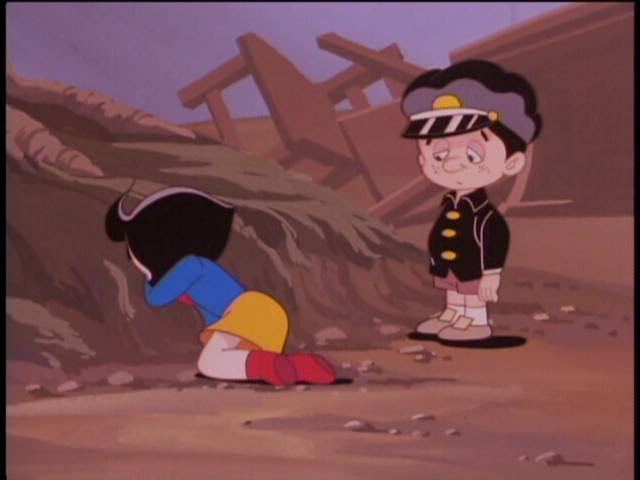 Poor Melmo! Does this scene remind anyone of anything from the 1980s AB?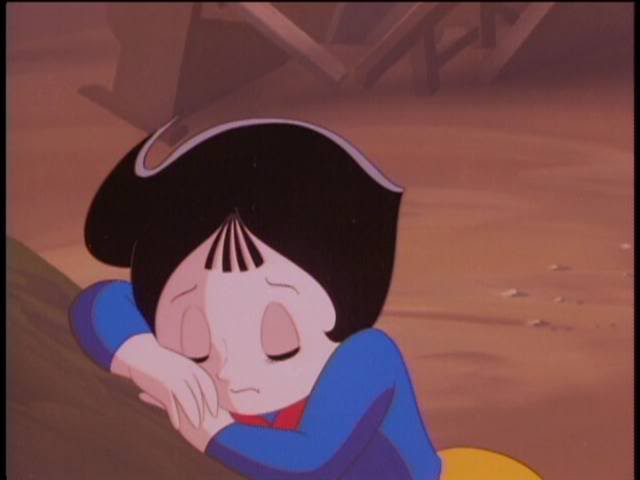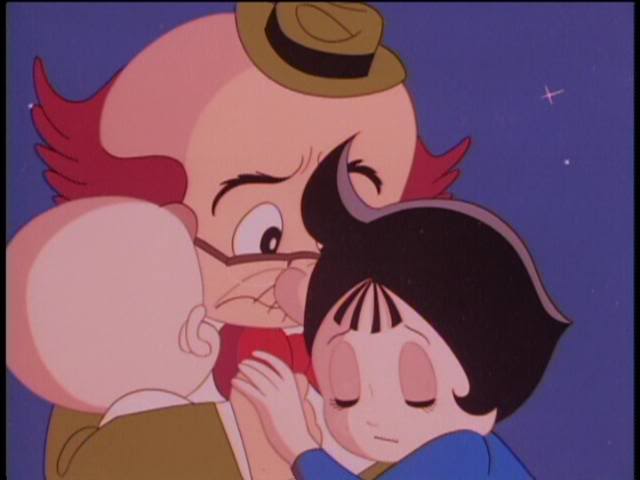 Just as Atom has Ochanomizu, so Melmo has Dr. Waregarasu; true, he is not a suitable replacement for mother, but he is all Melmo has.