o.K., 1980s AB fans & experts, here is the episode that gave us the school election (remember THAT thread):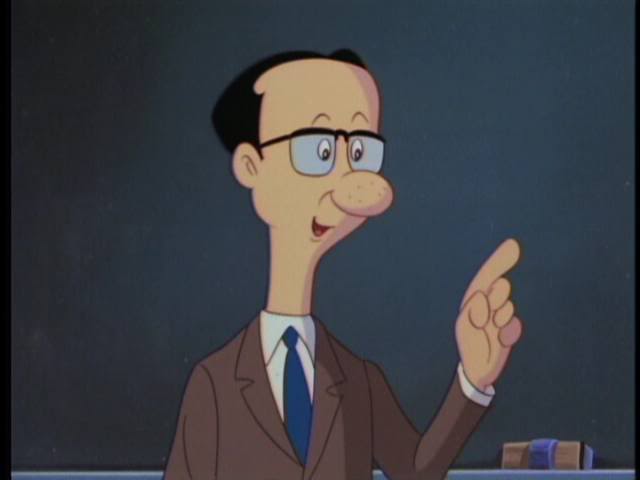 tells his class that it will produce a school play about SNOW WHITE, & that they will ELECT a girl to play the title role.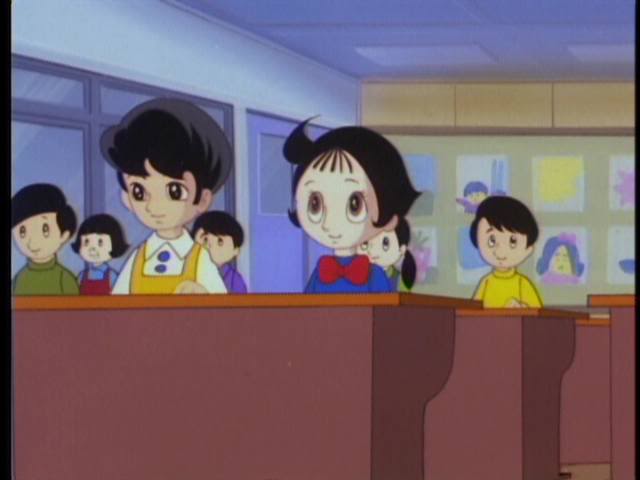 Melmo is among the hopefuls--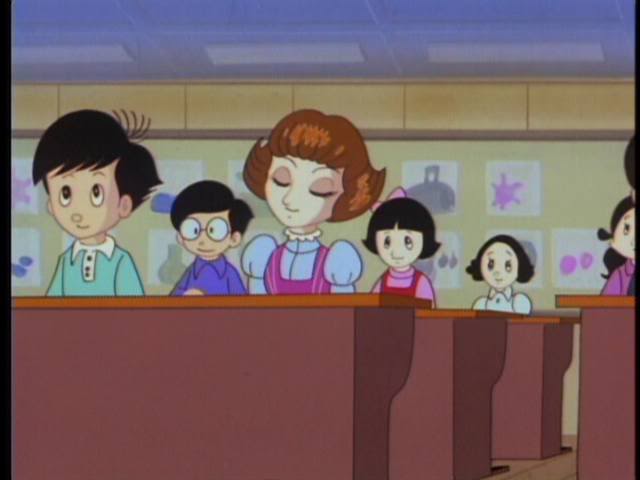 so is the rich spoiled girl, Nitako.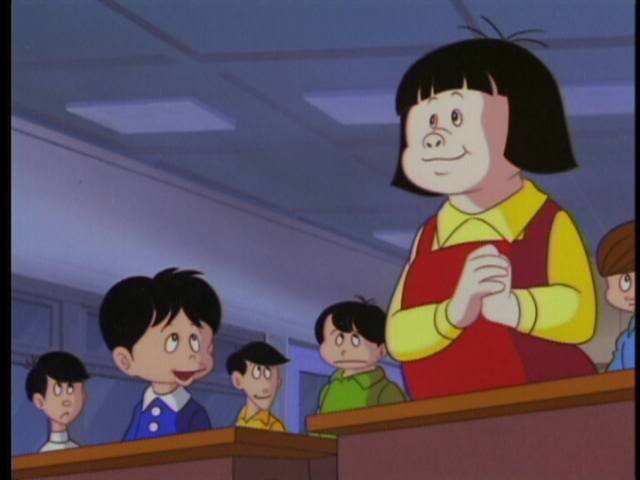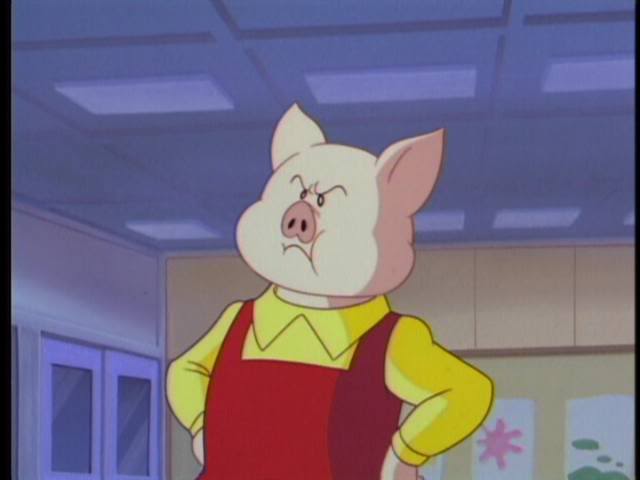 Terrible, but funny.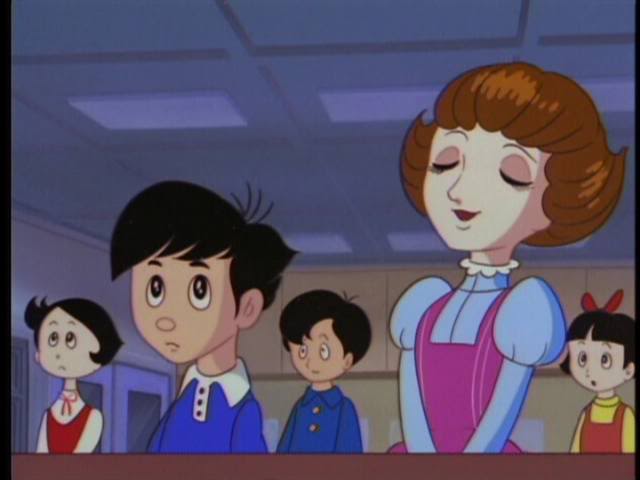 "Oh, what a wonderful SNOW WHITE I will be."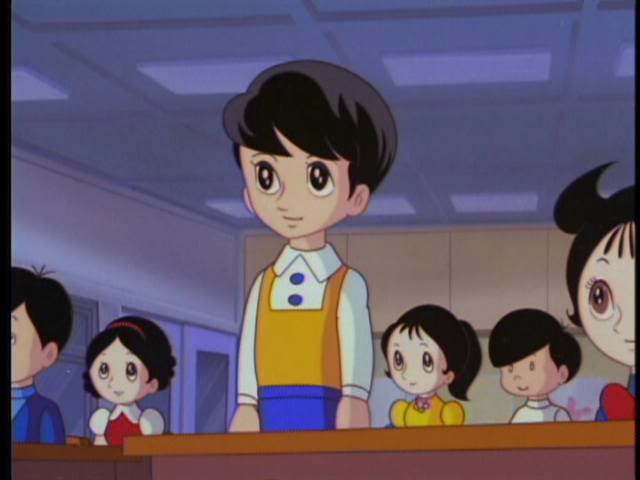 After the two candidates are nominated, this boy will have a certain role--
Now the bribery begins: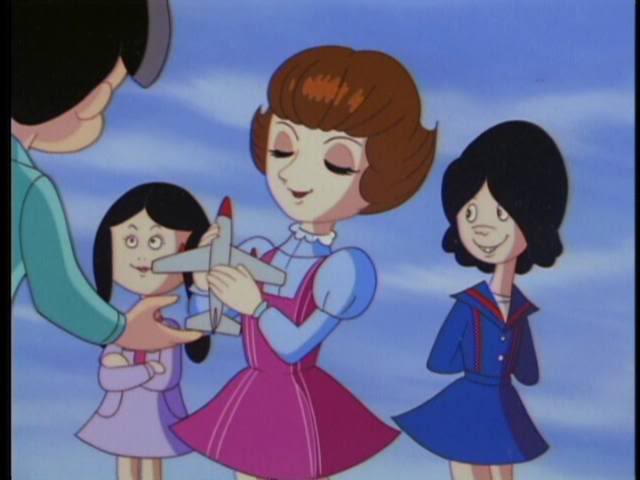 "Vote for me & I'll give you these toys!"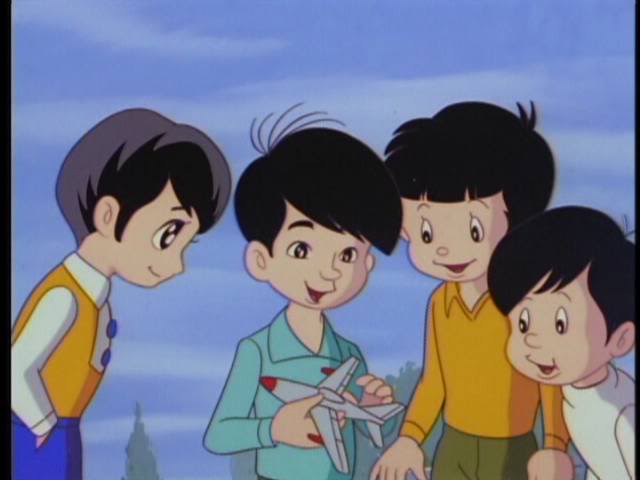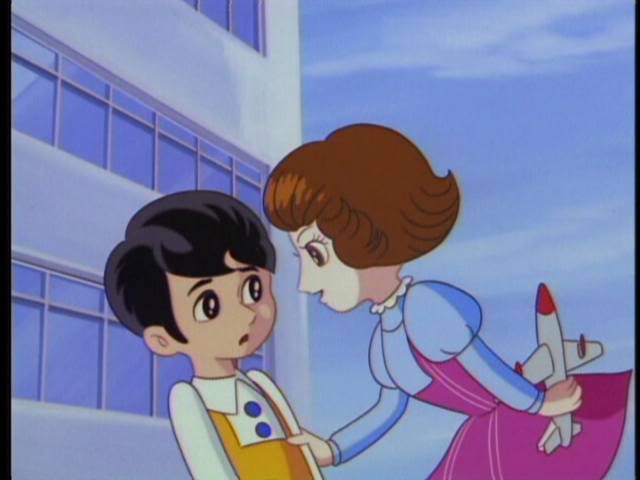 "Too good to accept my bri-- GIFT, huh?"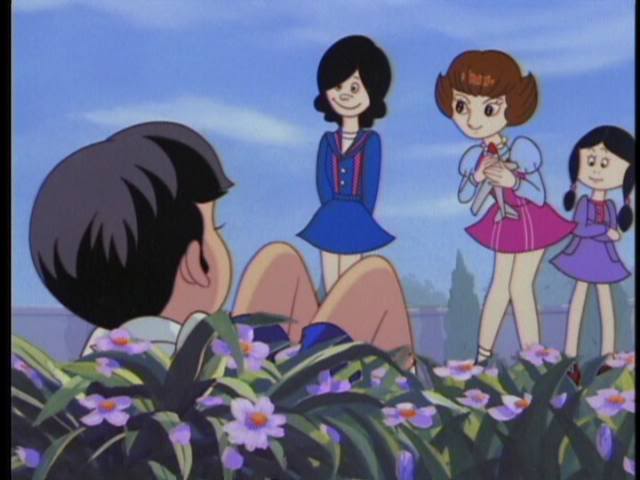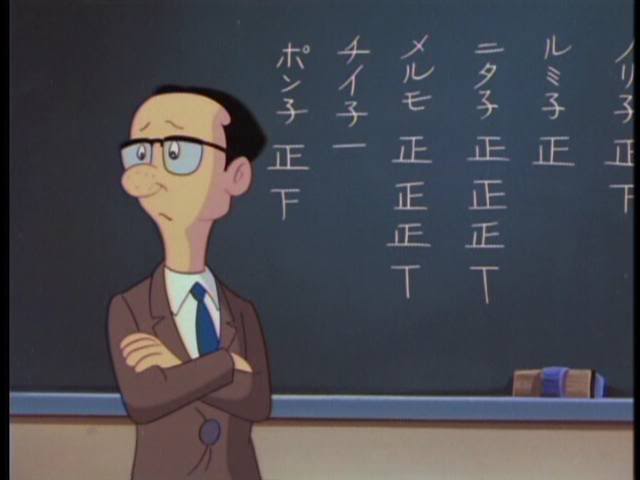 "Its a tie."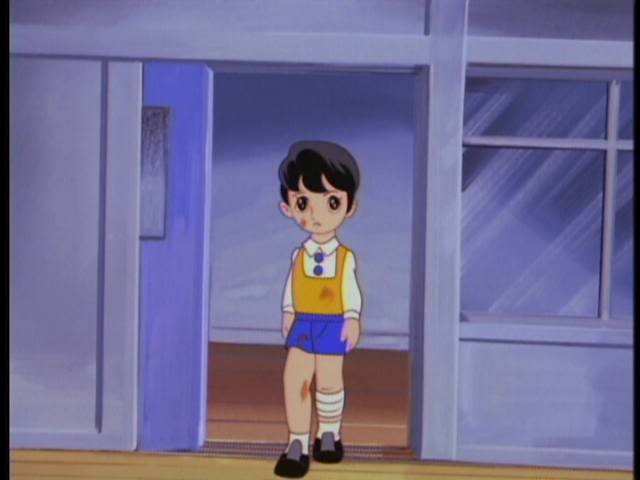 Here comes the tie-breaker.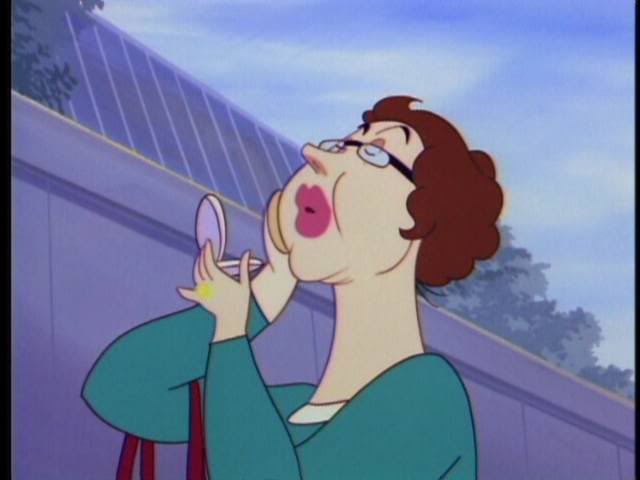 Nitako cries to her mama, who goes to complain.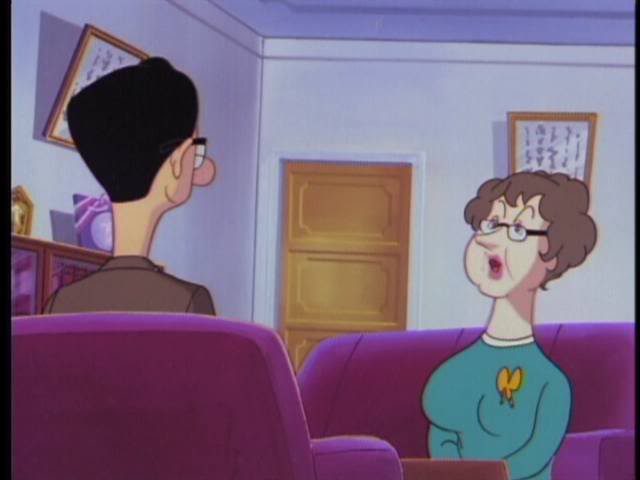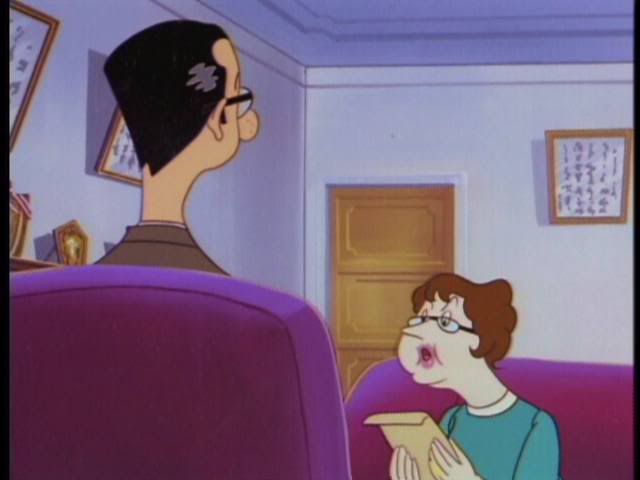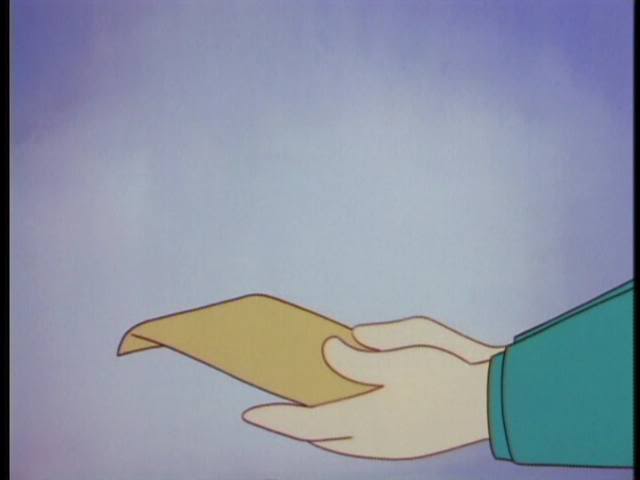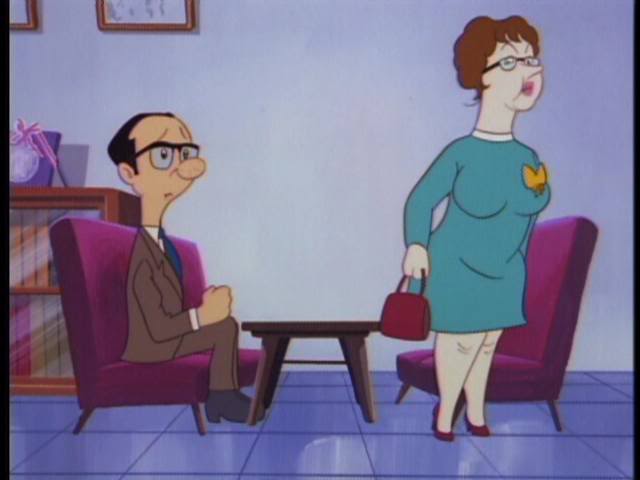 "Harrumph, my $$ is not good enough for you- you insult me."
So, Melmo having won the title role, prepares for her big day. Finally, the play: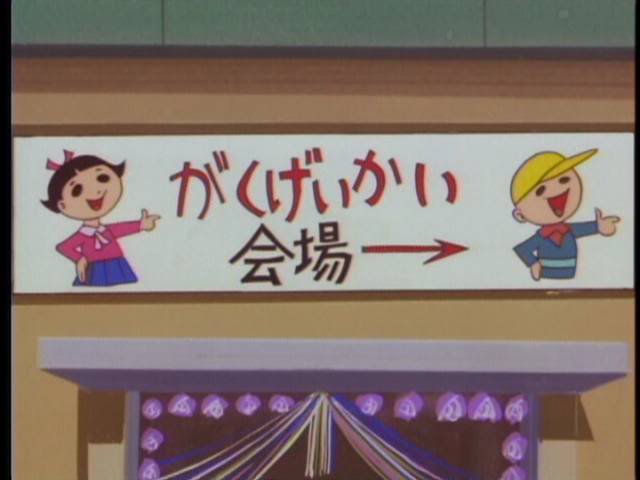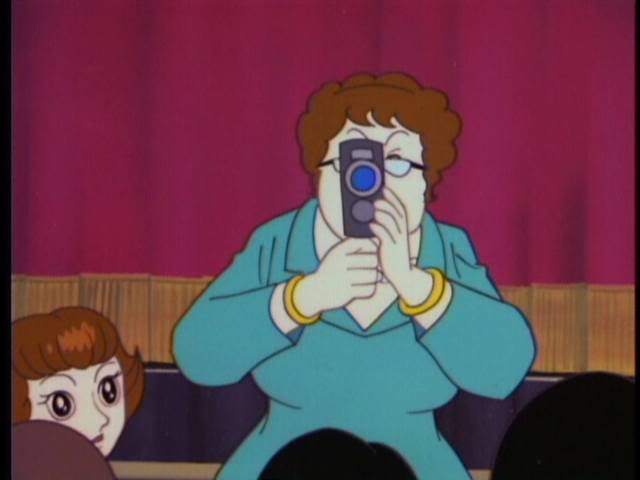 Nitako has told her mama that Melmo has no mother, & they expect to shame her--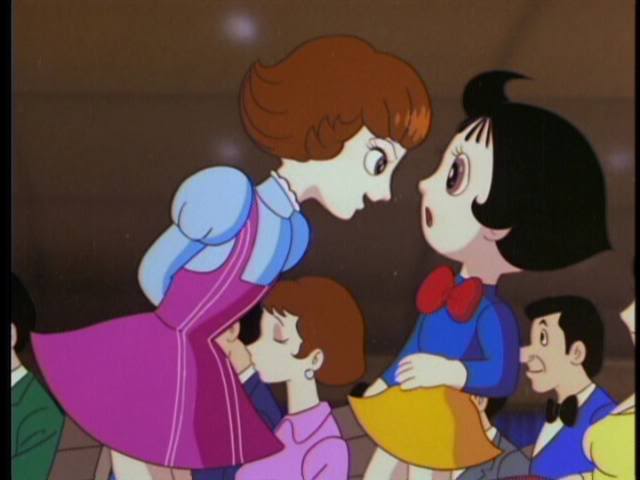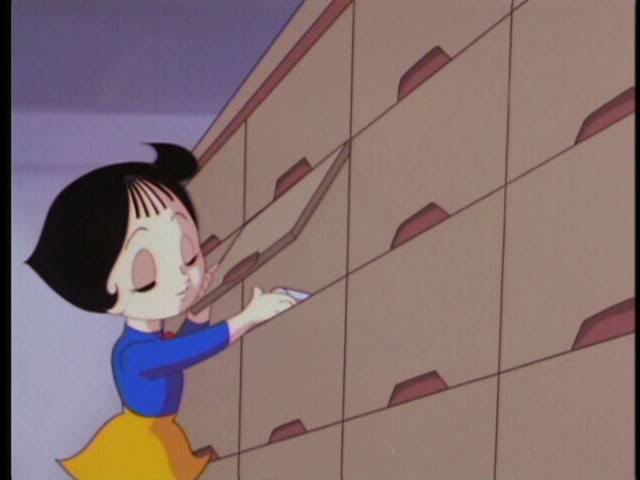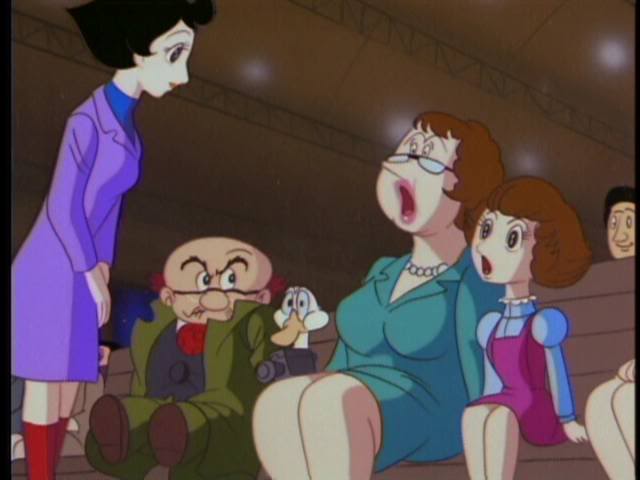 "Hello, I am Melmo's mother--"