I believe this one lent major plot elements to 1980s #13
Uran the Tomboy
, & itself may be based on Pinocchio, though I am not sure if it is Collodi's original, or just Disney's version.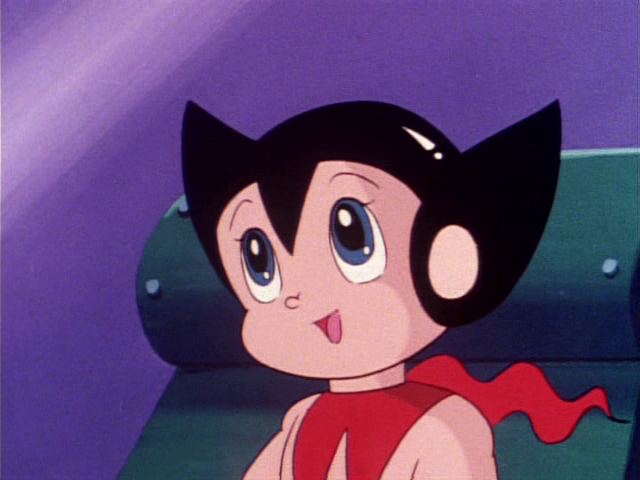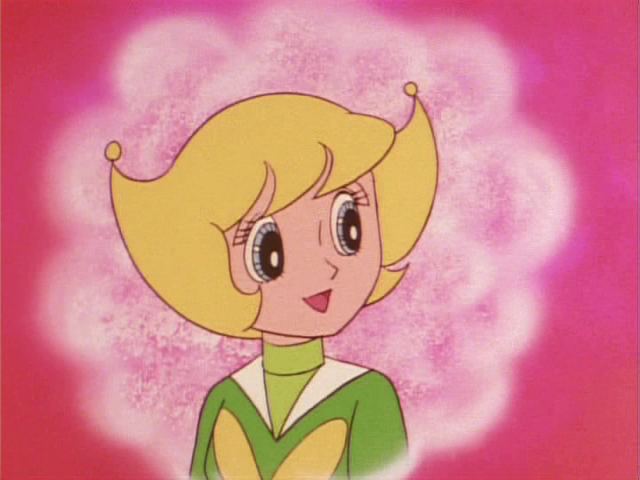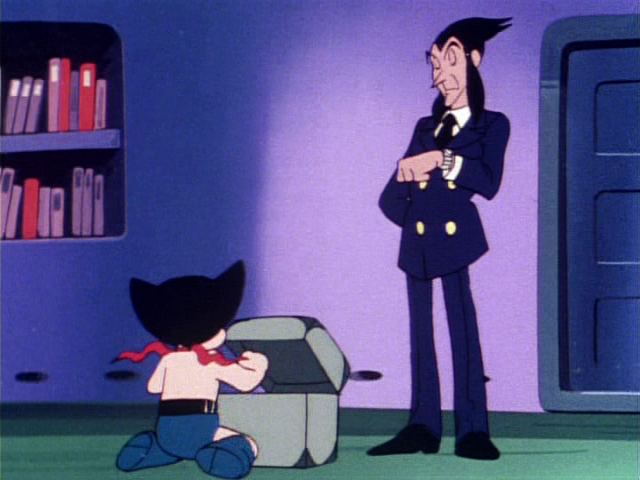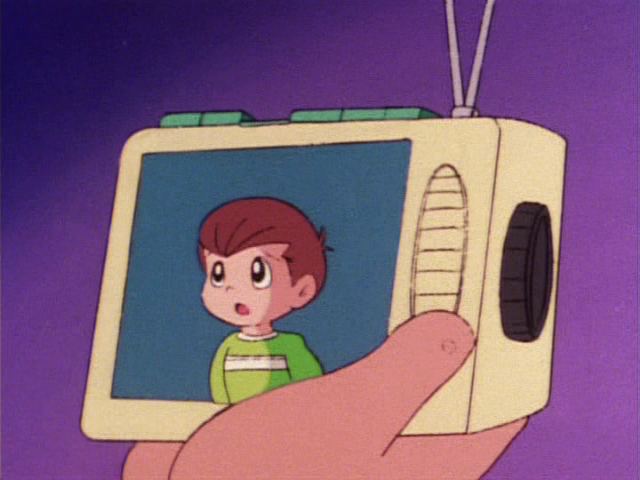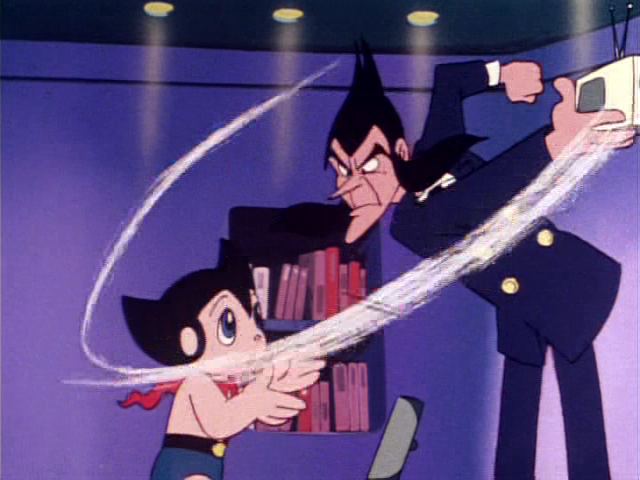 Dr. Y had Mars build this litle TV as a test of his skill / IQ, but once completed, he snatches it away. He simply fails to understand that though Mars is a robot, he has the personality & behavior of a little boy.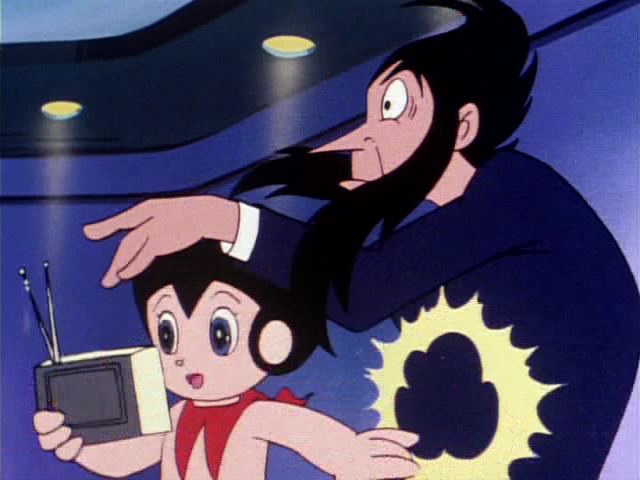 Meanwhile, Dr. K is having dinner. Too bad Mars decided to visit him.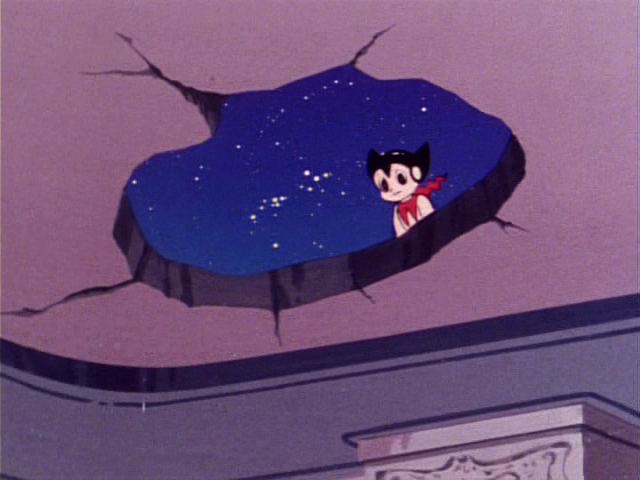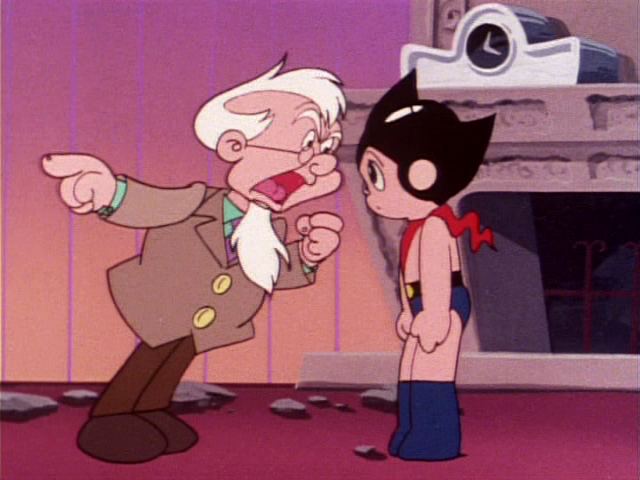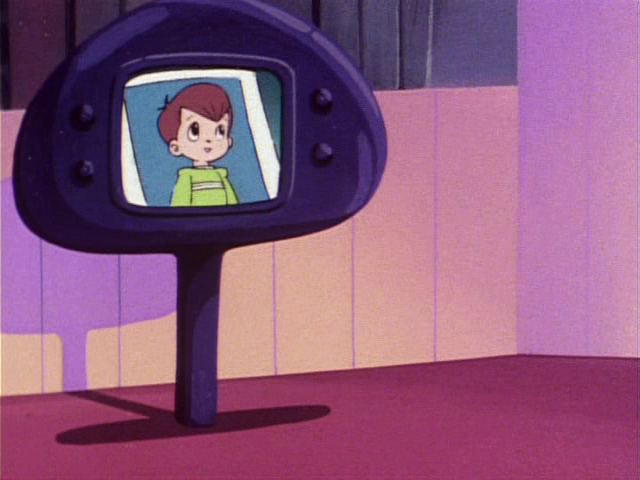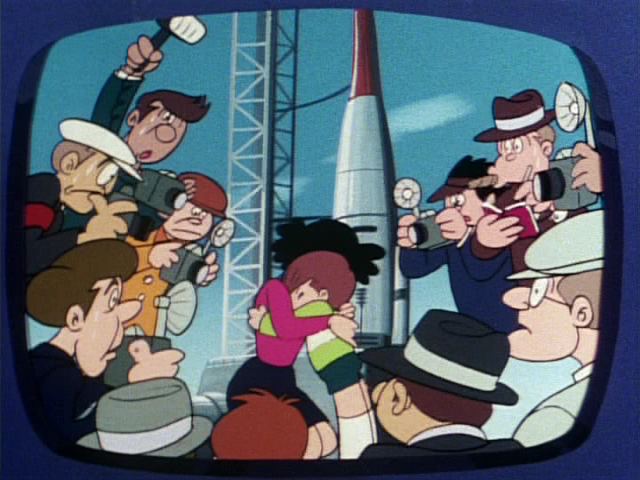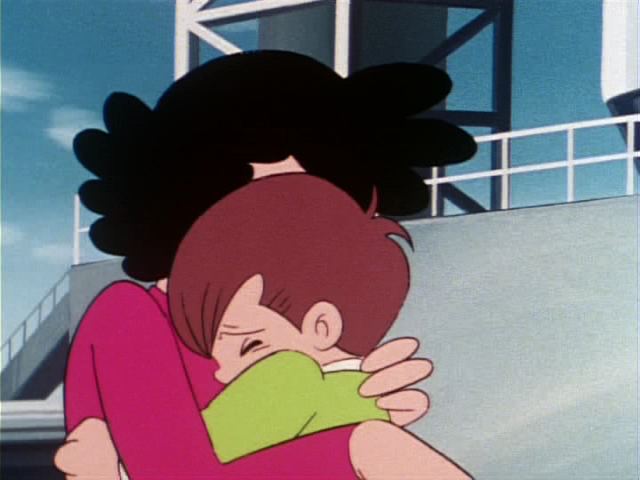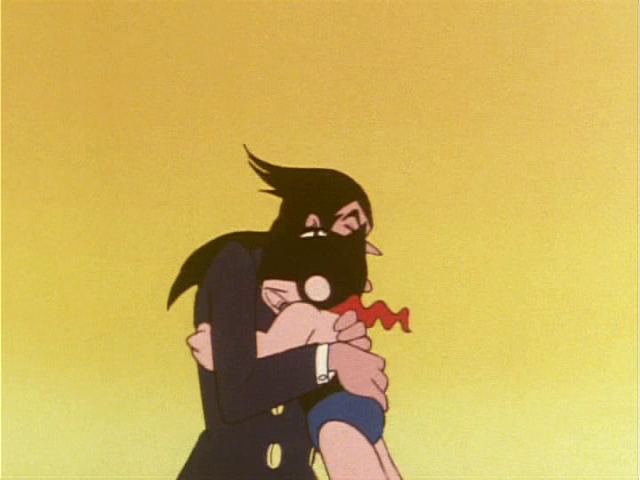 Fat chance, boy; this guy regards you as a prototype for a product, not as a boy.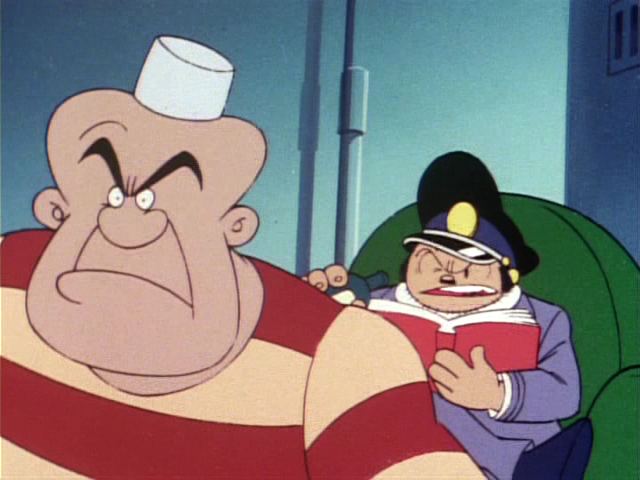 Bukku Bukk as the capt. of the smugglers.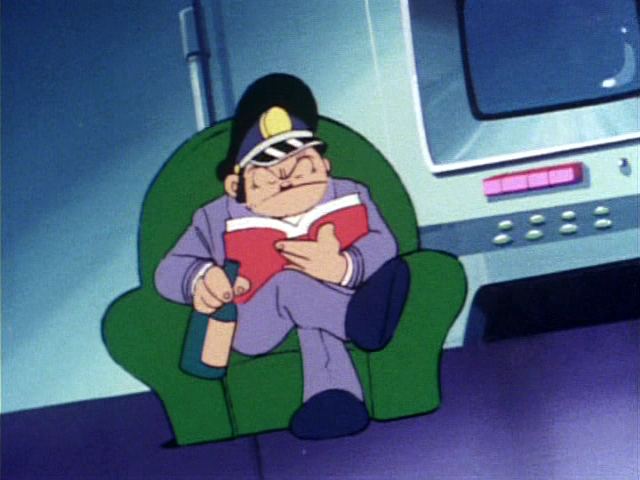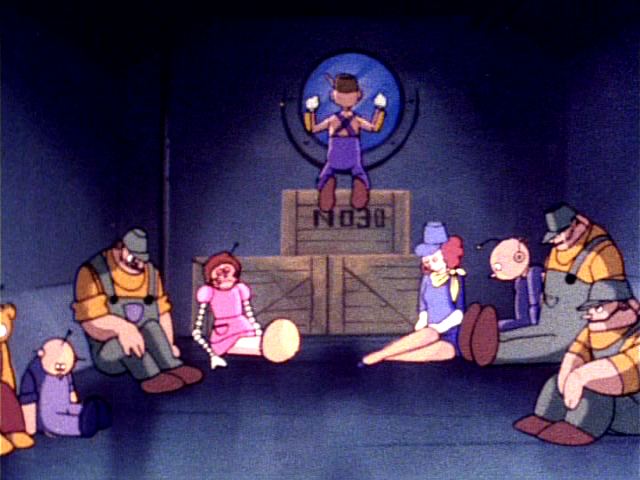 Sorry, but I had to skip ahead: Mars has been captured, & thrust into the ship's hold, where the other robots are kept. They have all given up any hope of escape.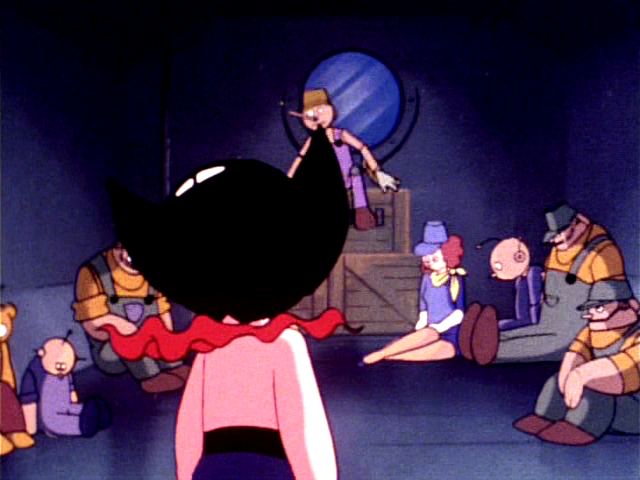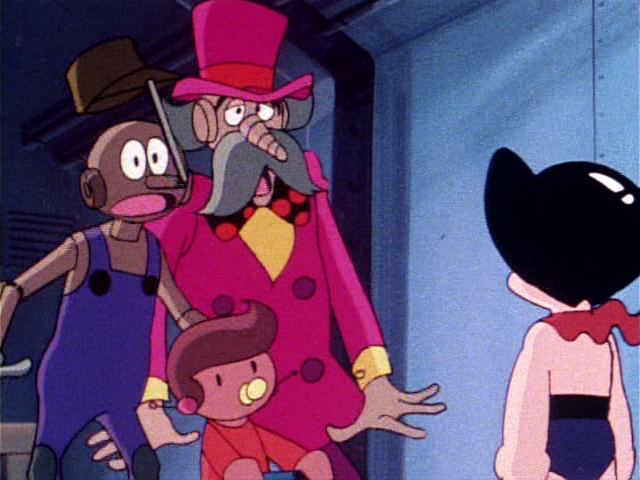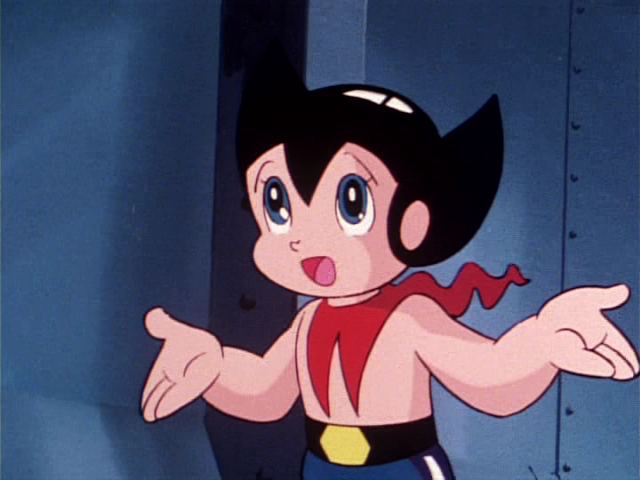 Mars is too young and naive to have lost hope.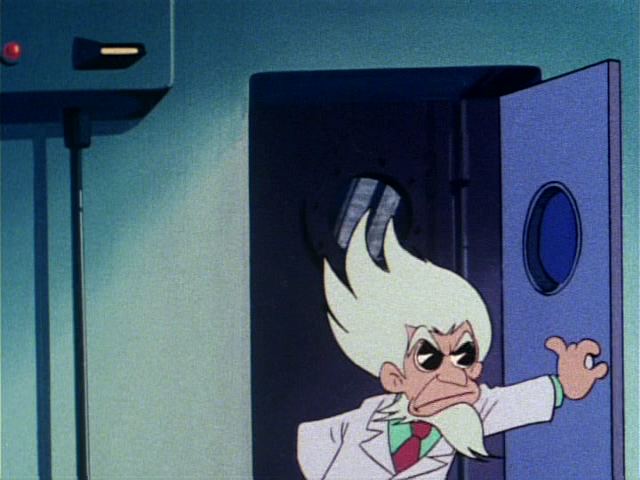 This guy seems a bit familiar, but I cannot place his face. Anyway, he has come to evaluate Mars' IQ & usefulness. I guess this most makes me think of 1980s #13.
Elsewhere, Dr. Y & Dr. K argue in typical cartoon fashion: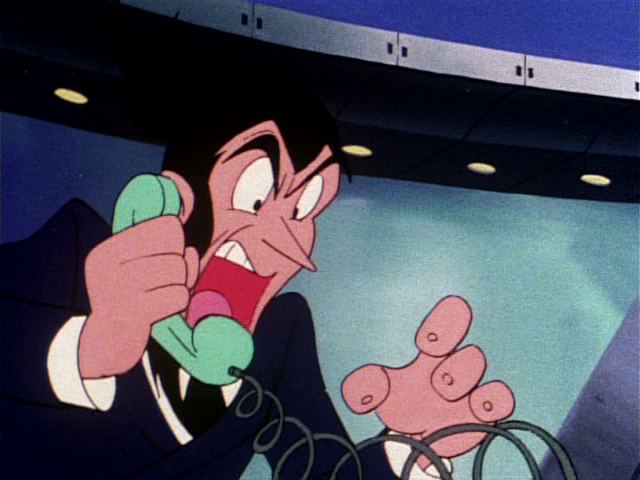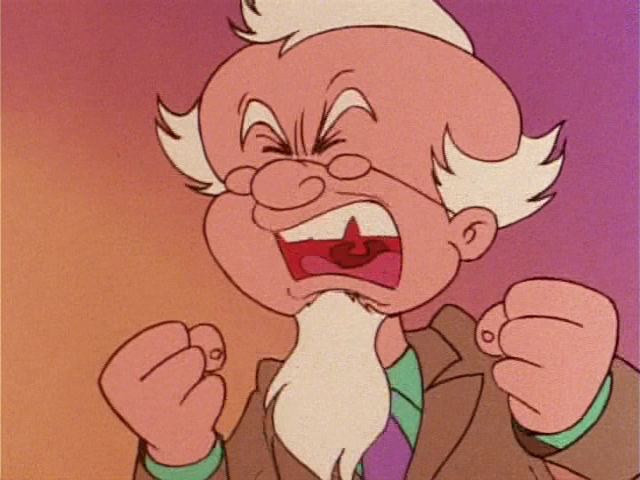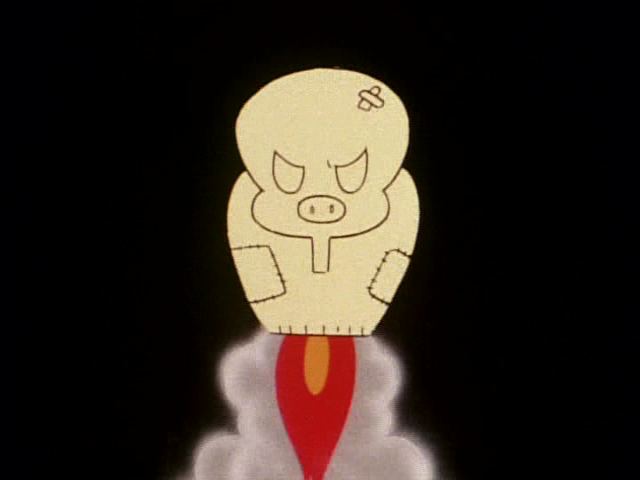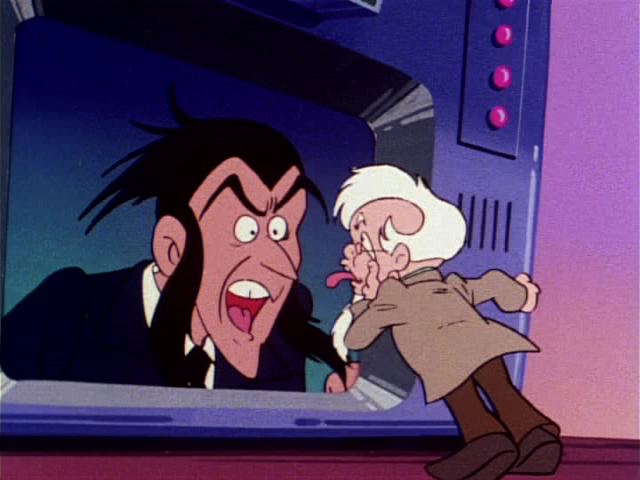 I do not know if this is already in TEZUKA'S TONGUES, but if not, it ought to be.