This episode is loosely based upon THE GREATEST ROBOT ON EARTH story, & has several key elements of it.
1st, a few fun frames: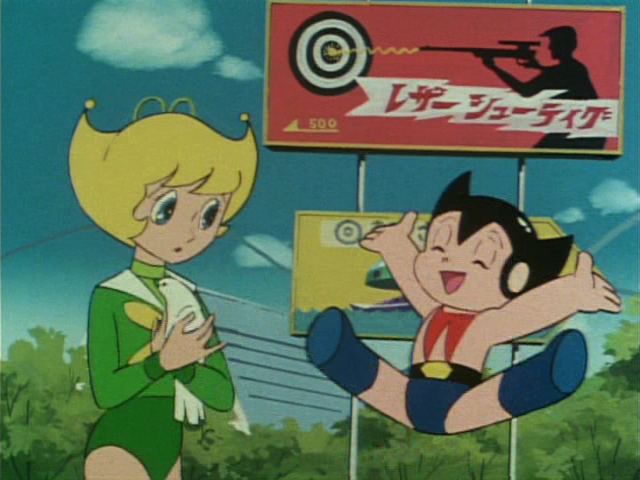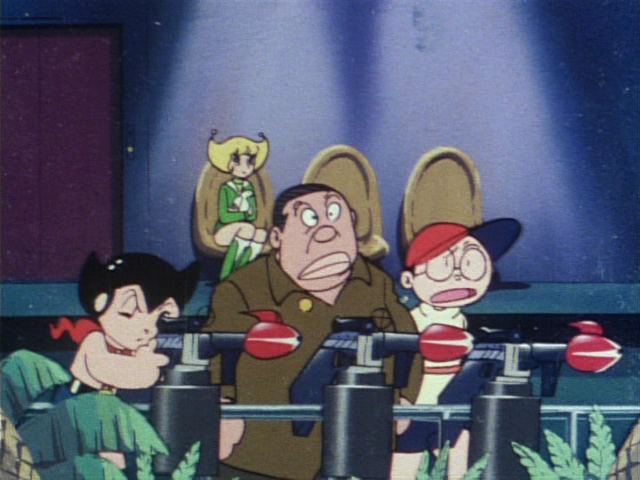 "I can't hit anything!"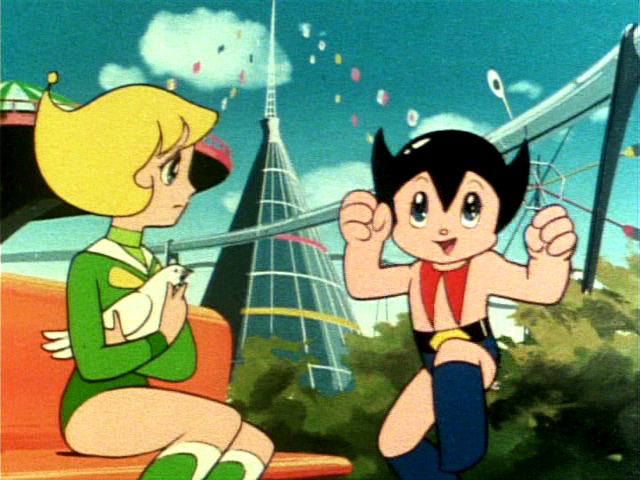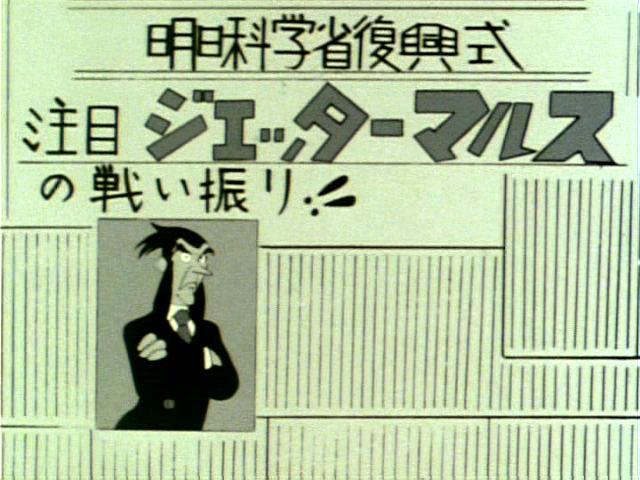 Yamanoue has made the headlines; is Kawashimo jealous?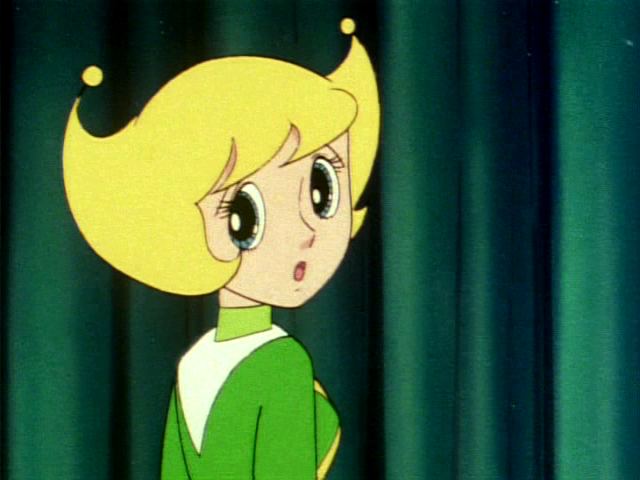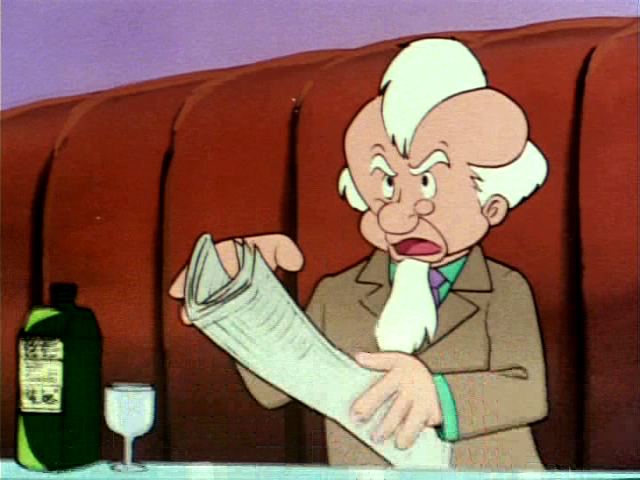 Some explanation is needed here.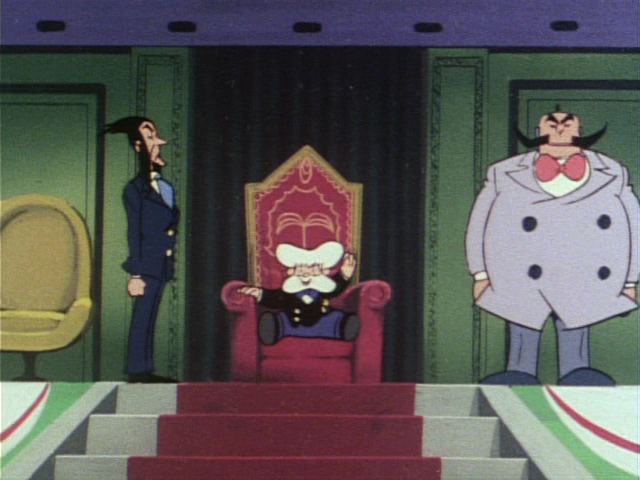 This king had arranged a fight between his robot MAD MASK, and Dr. Y's own robot, Mars. Note that Yamanoue's intention for Mars is to make him the prototype for combat robots, so, he naturally agreed. BTW, I have seen the actor portraying the King somewhere in the MIGHTY ATOM manga, but, in checking my notes for this episode, realized that I failed to include any reference to it.

Somebody thinks it is inappropriate for Mars to appear before the King in such minimal clothing: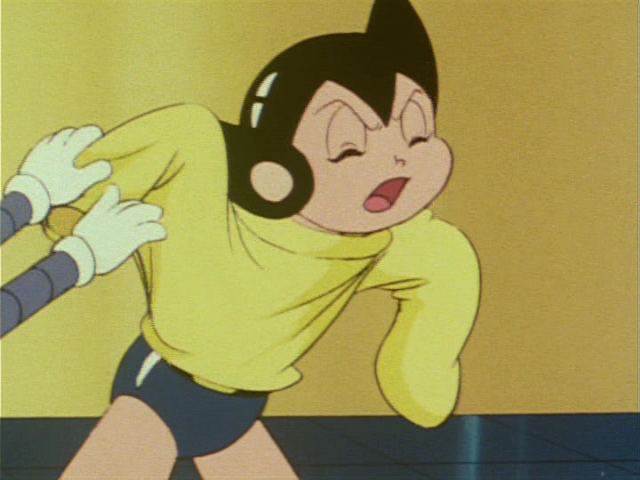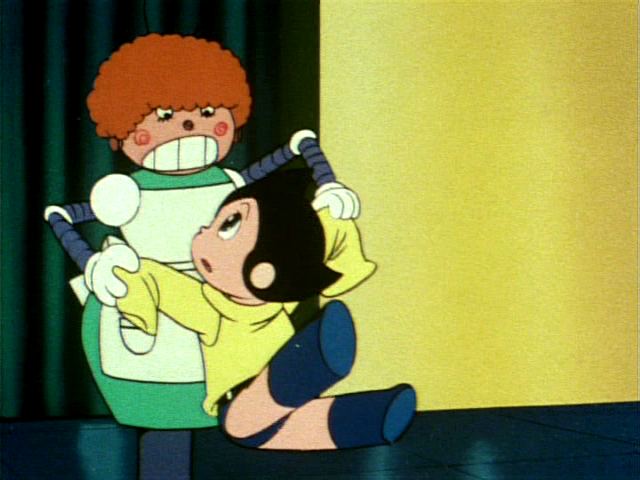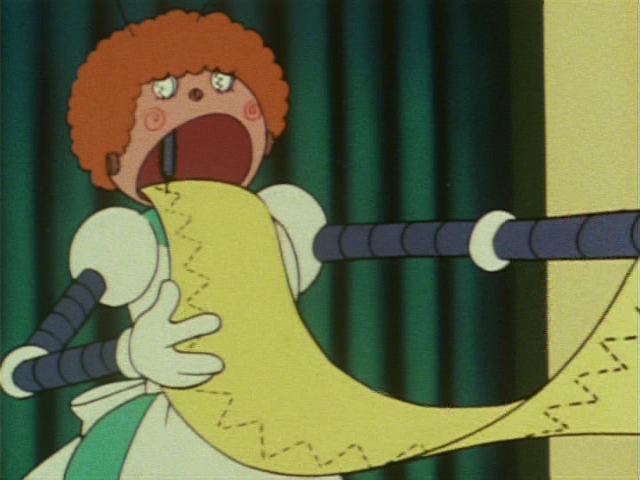 This robot resembles one that appeared in
115 Big Runaway Safe (-- --)
!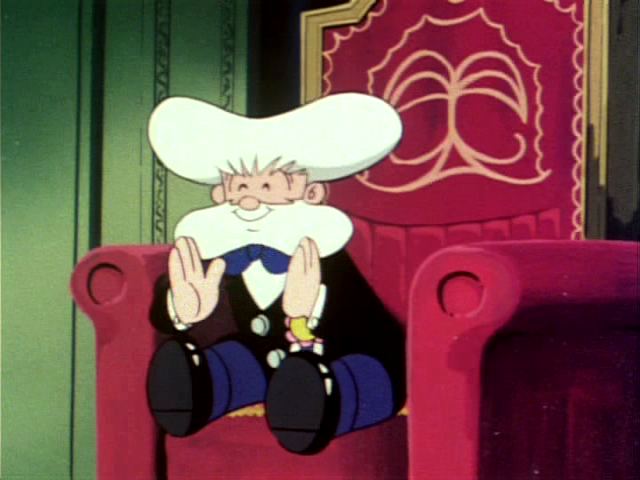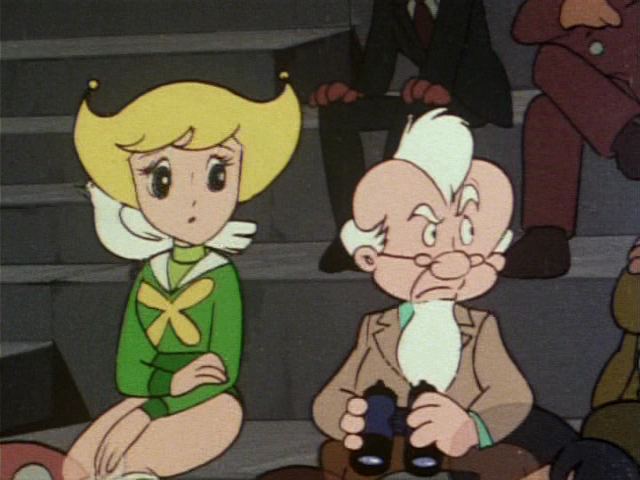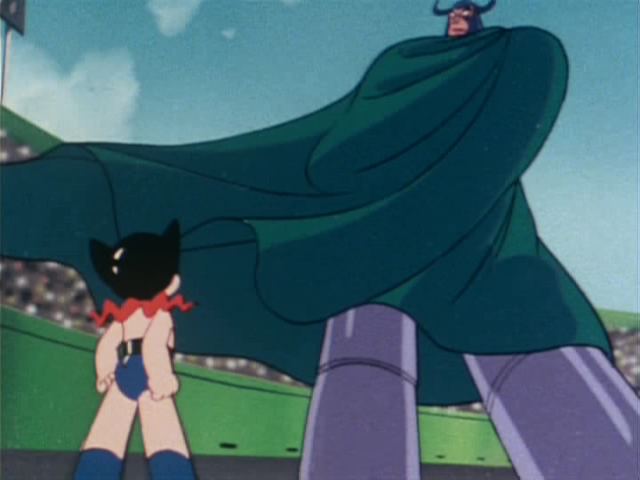 Mad Mask makes his entrance.
I hope these next two are acceptable: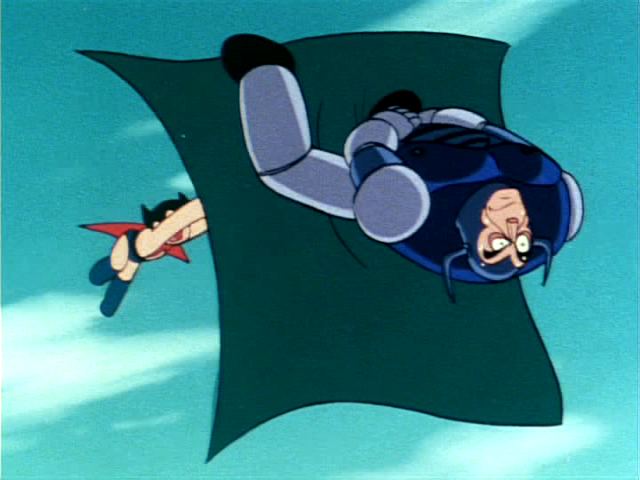 Remember, this was in the 1970s.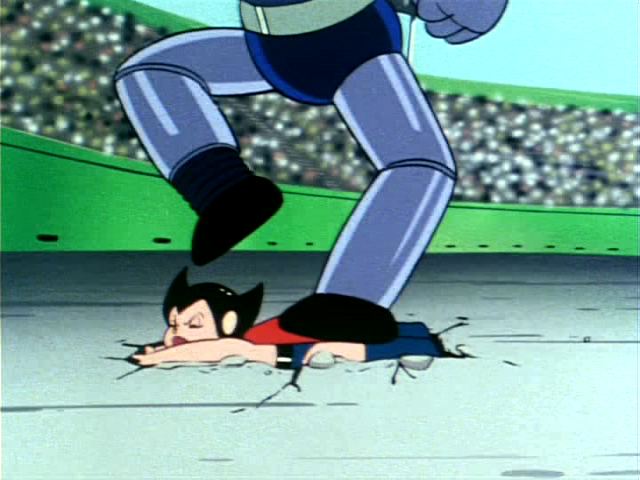 After this, the fight is delayed for some reason, & Mask becomes impatient. He had grabbed the bird & now demands to finish the fight: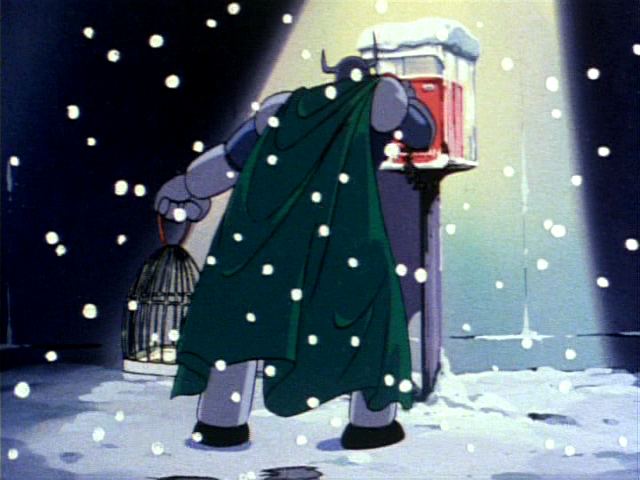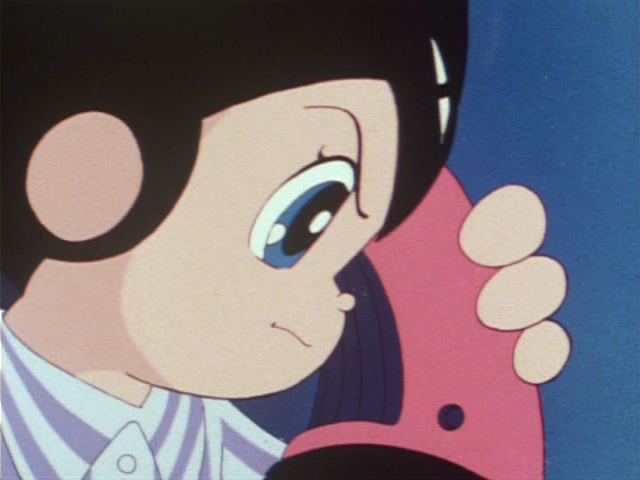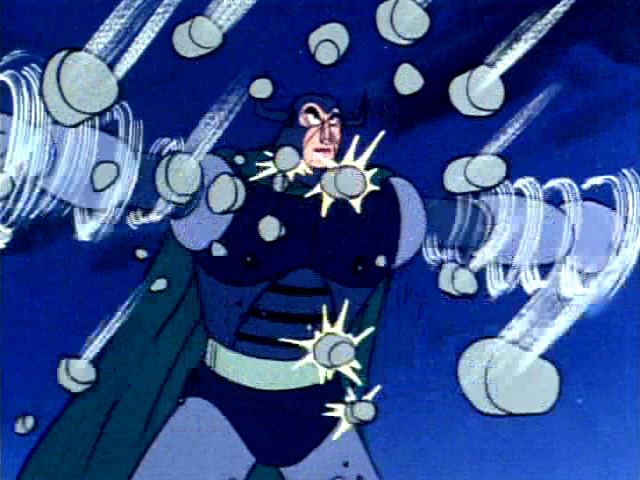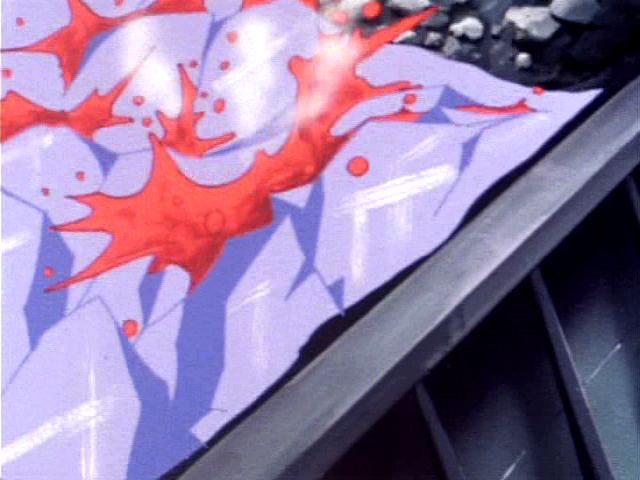 During their fight, the lava dam was damaged.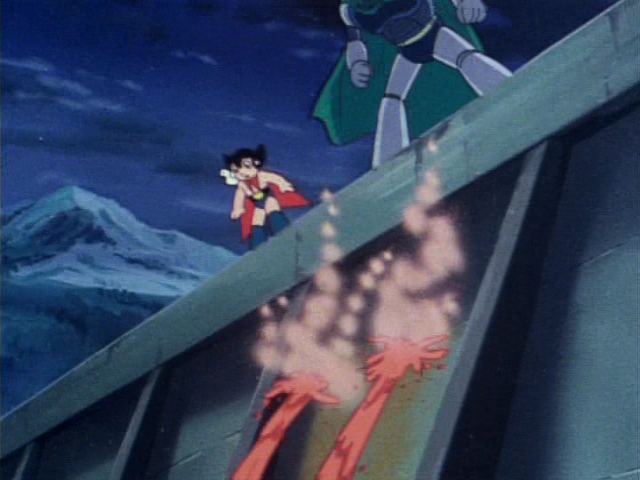 So, they agree to deal with that before continuing the fight.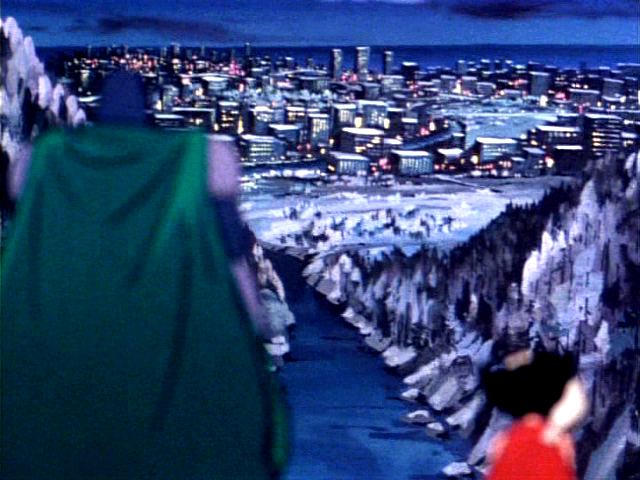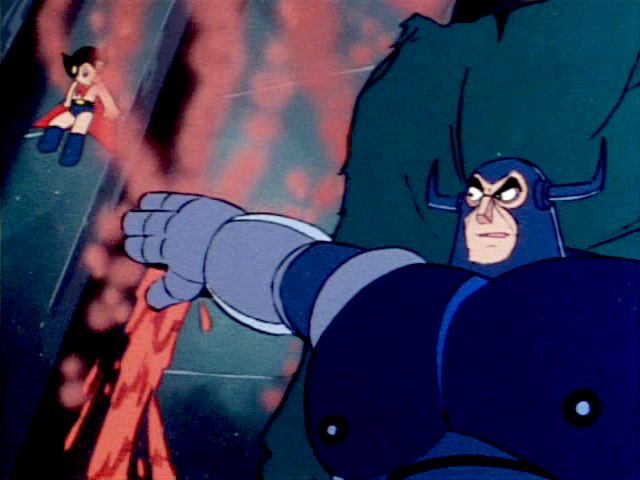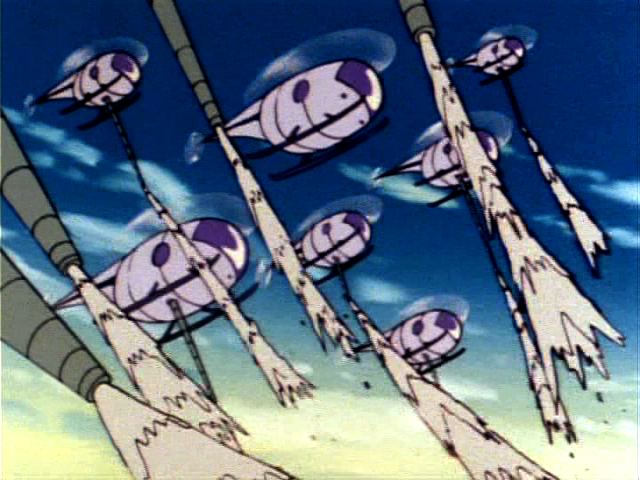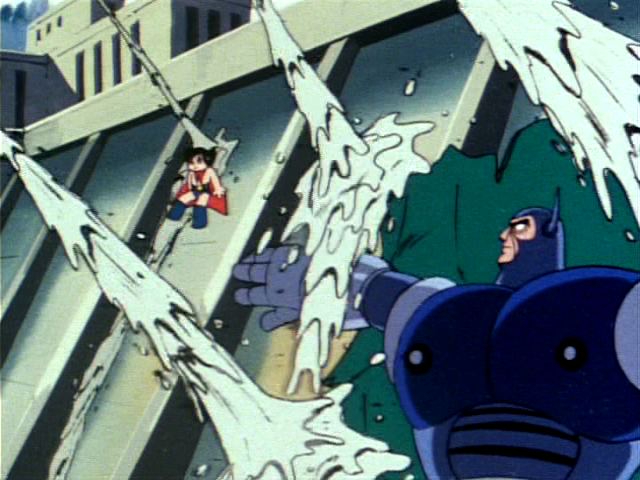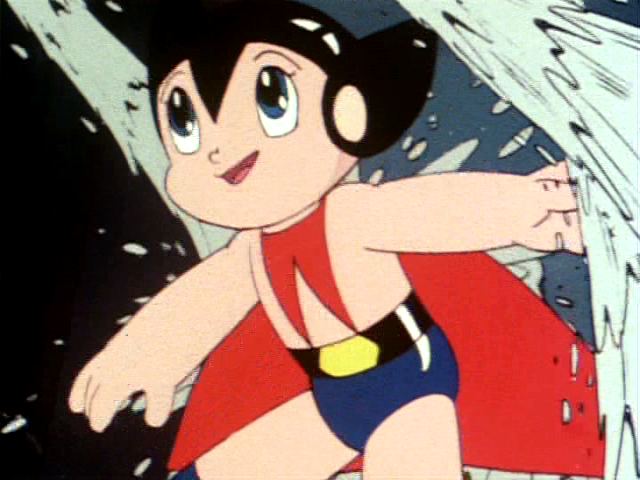 Mars believes his new found friend has finished his work here, but--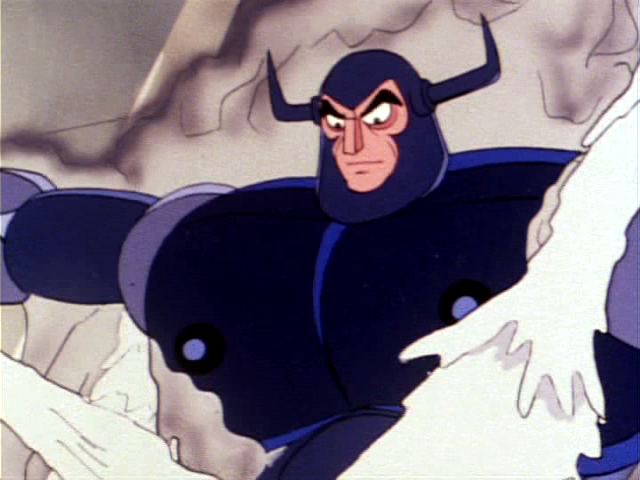 He fails to understand that Mad Mask has become a part of the repair itself.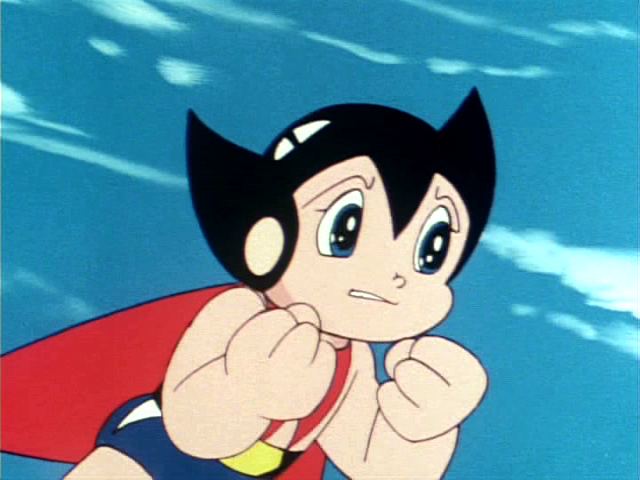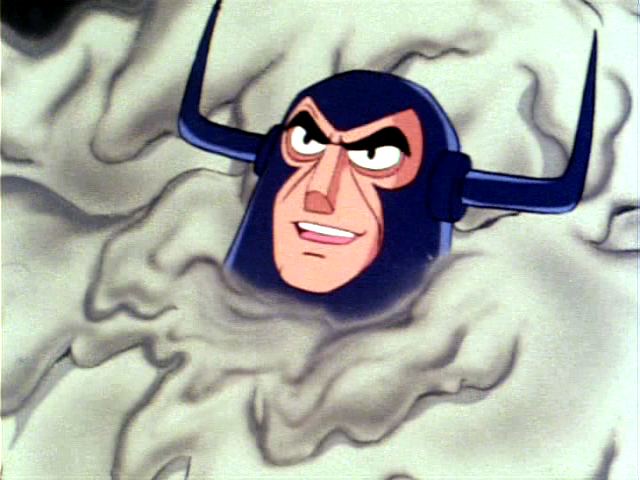 Mad Mask tries to explain that it is a robot's duty to help humans, even if it kills him, but Mars is just a child, so he cannot accept the self-sacrifice of his new friend.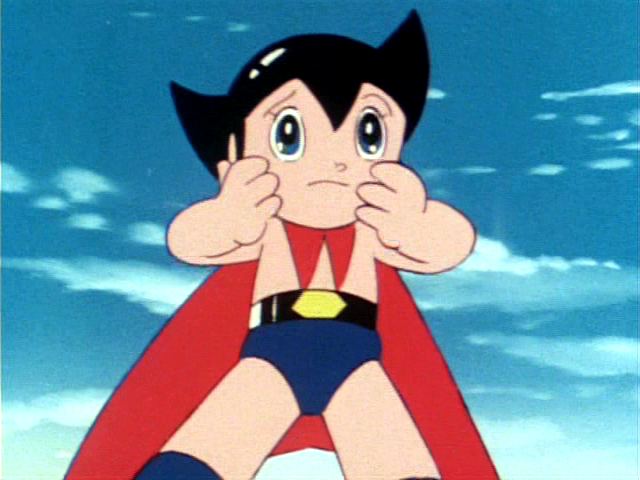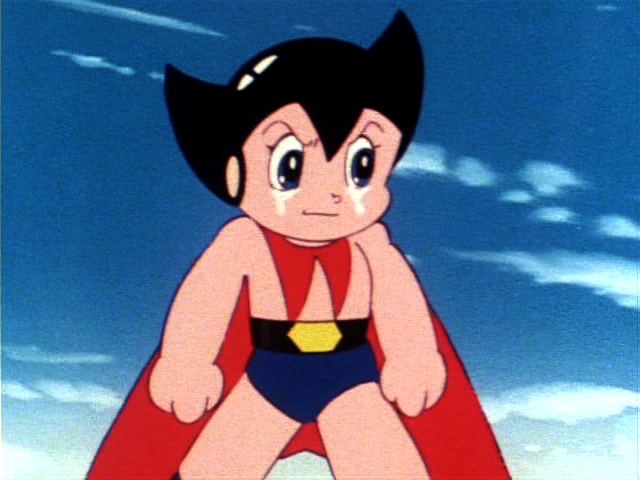 I list 4 of the 9 similarities I noted between this story, & THE GREATEST ROBOT ON EARTH:
On the final confrontation, the volcano erupts or the lava dam bursts.
The former antagonist decides to help stem the flow.
He is killed in the end.
the hero is dismayed that his ex-enemy-newfound friend is destroyed
Of the 4 differences I noted, I will list just 1:
1. There are no other robots on the hit list.