This episode may have lent inspiration to the 1980s RUNAWAY SUBWAY TRAIN; & is only 1 of several episodes about trains in this, the 3rd season.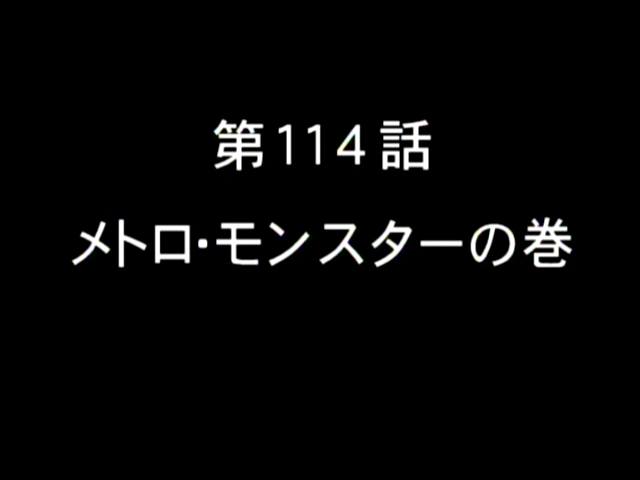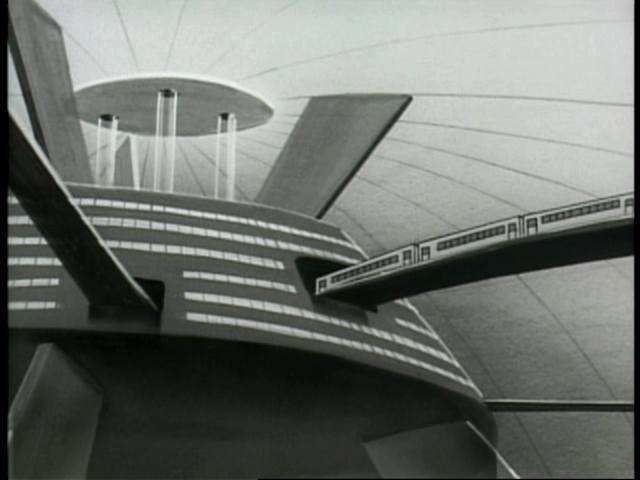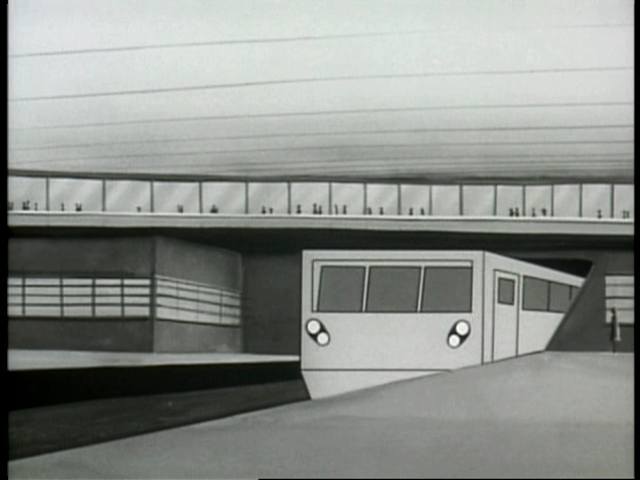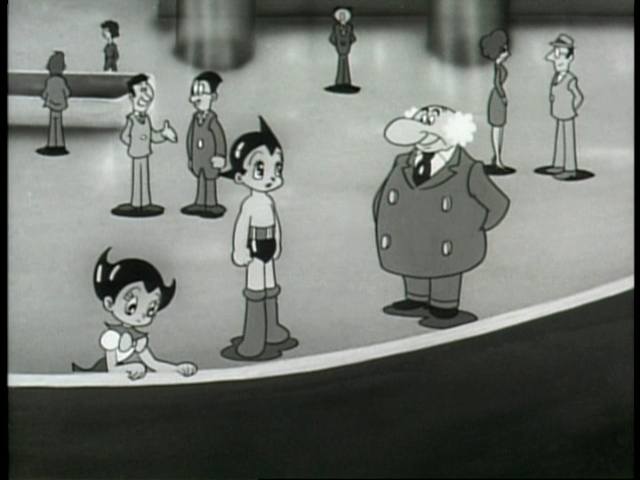 Ochanomizu is showing Atom & Uran the city's massive subway system.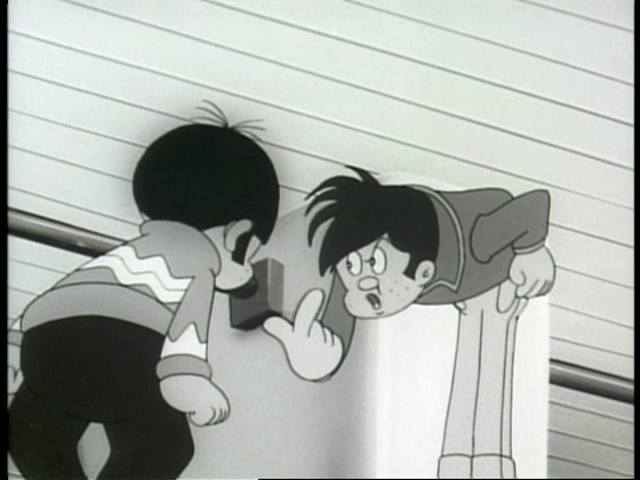 These two are just bored, & looking for fun.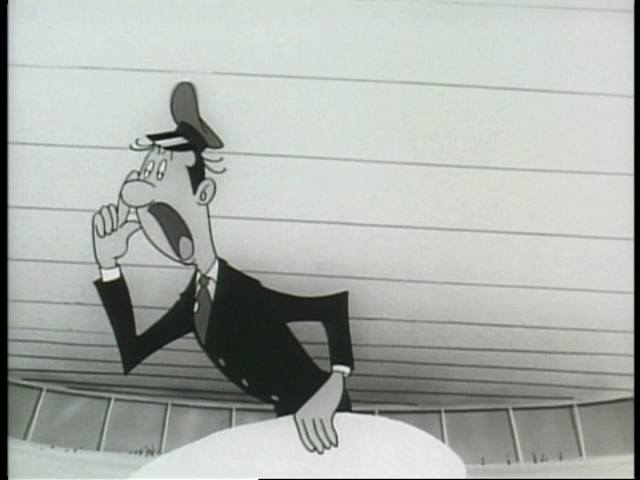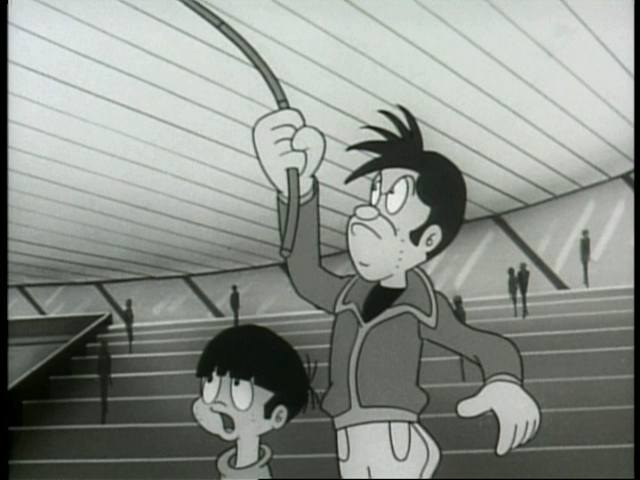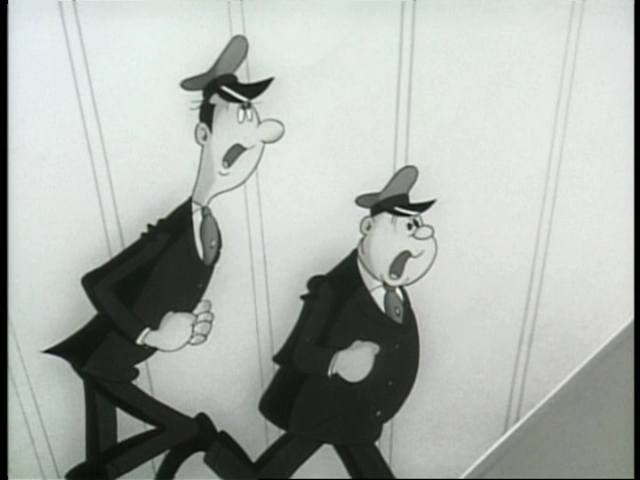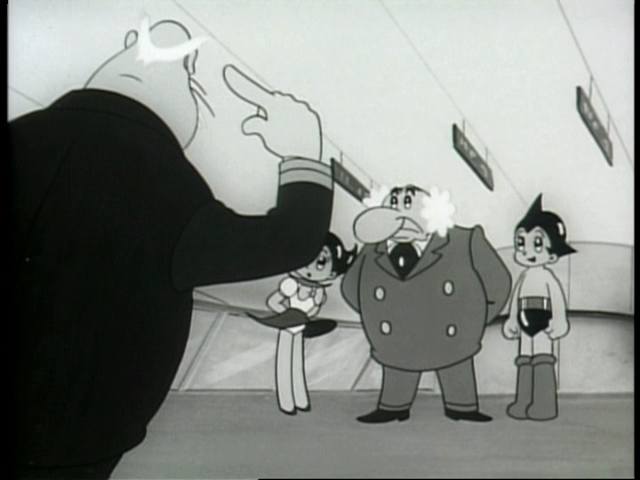 A couple of punks ripped-off my cap!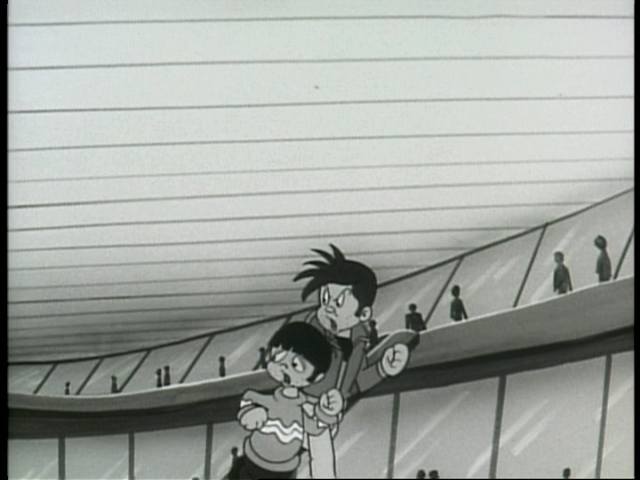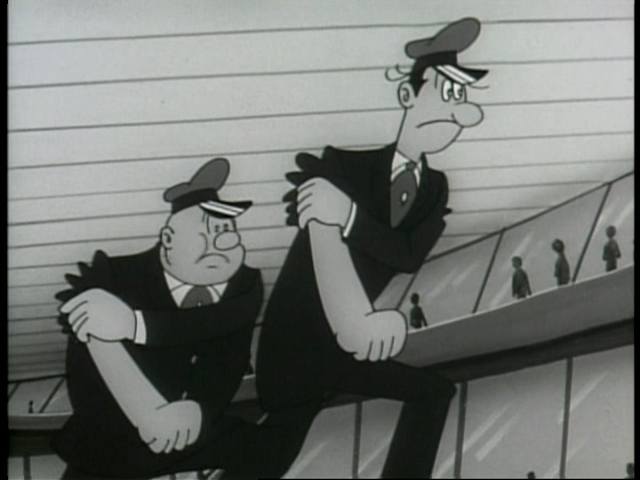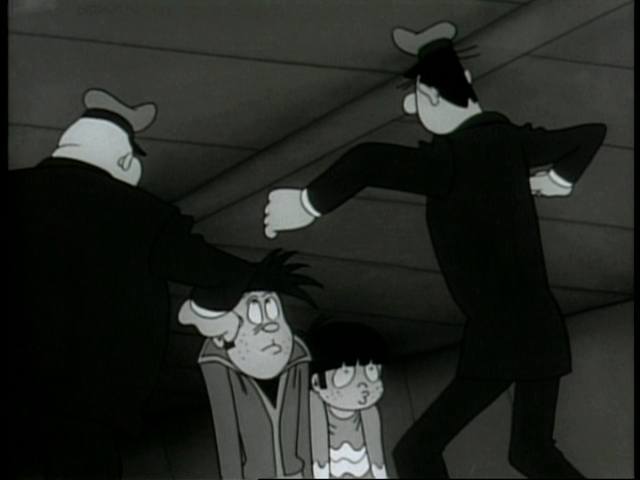 "Surrender, you fiends!"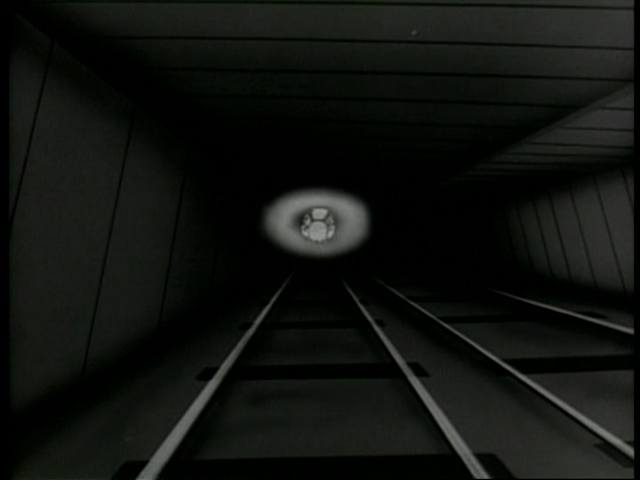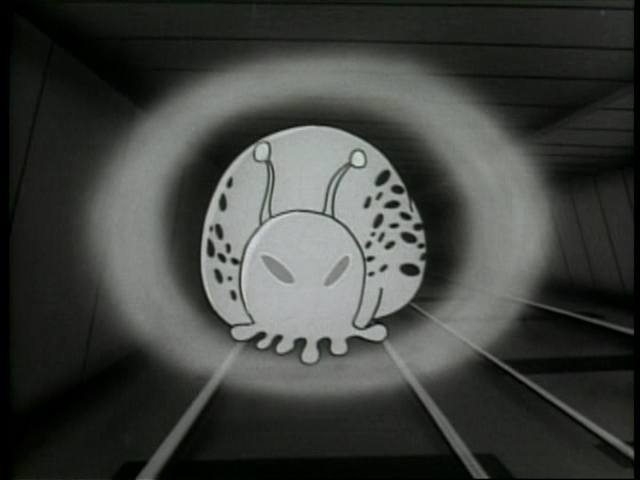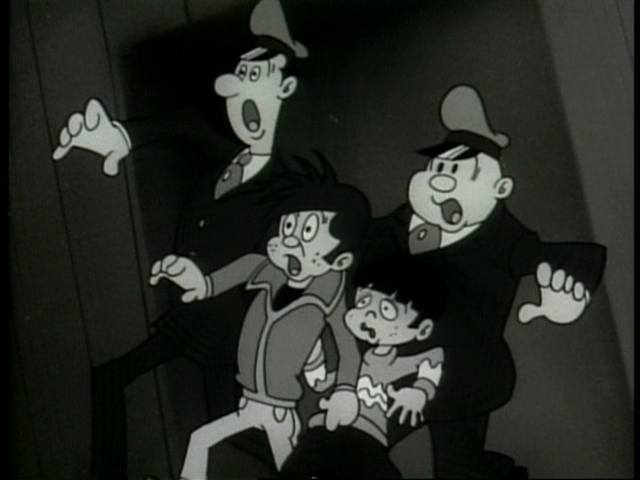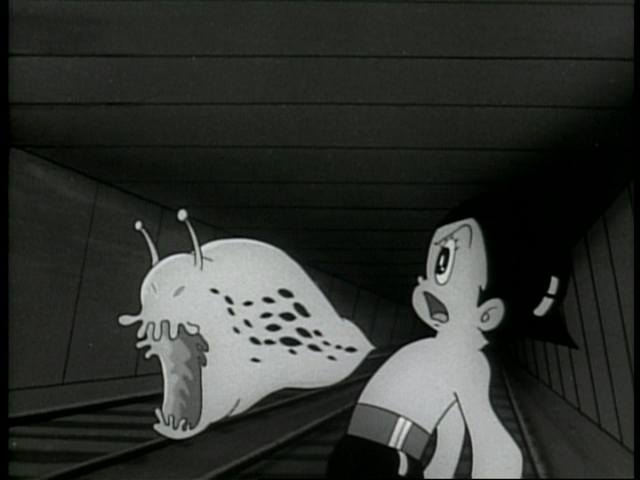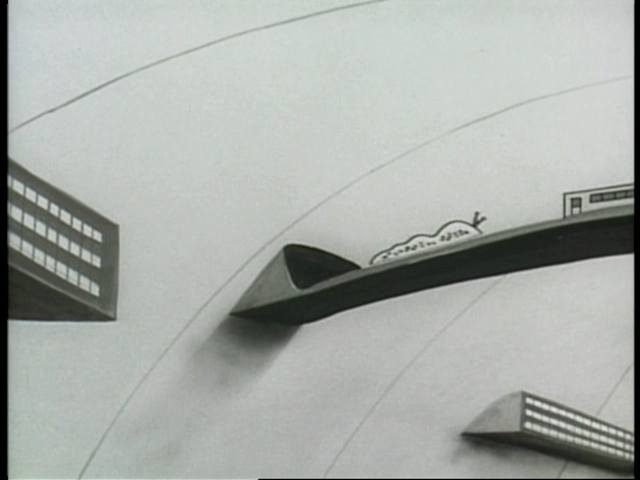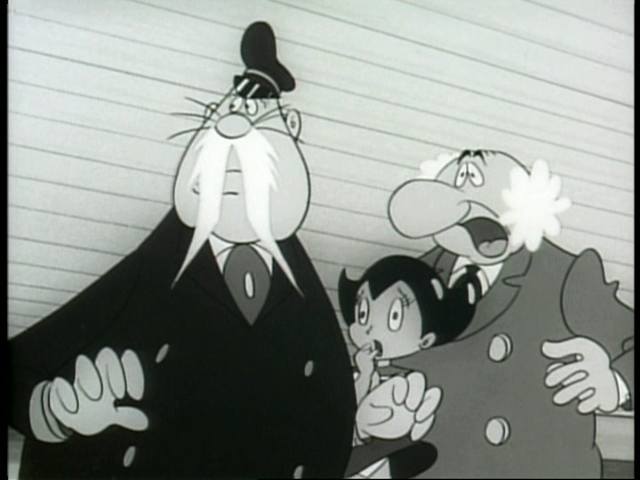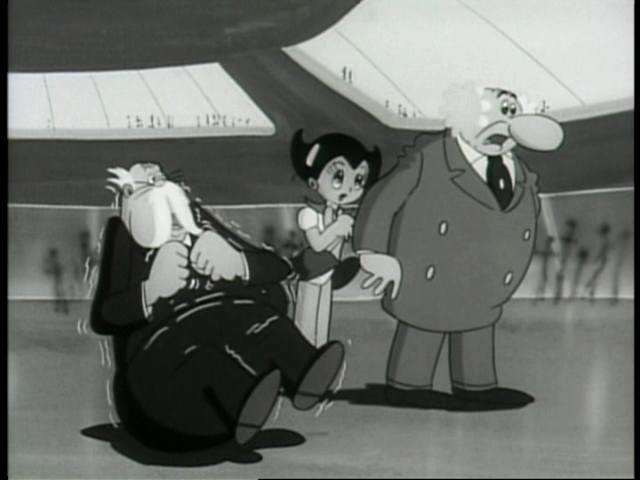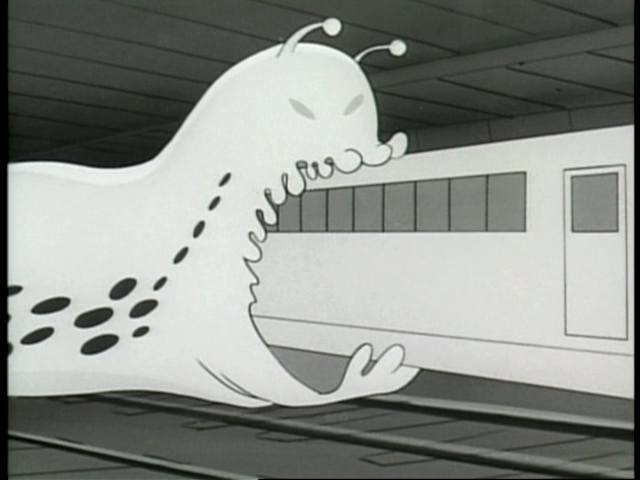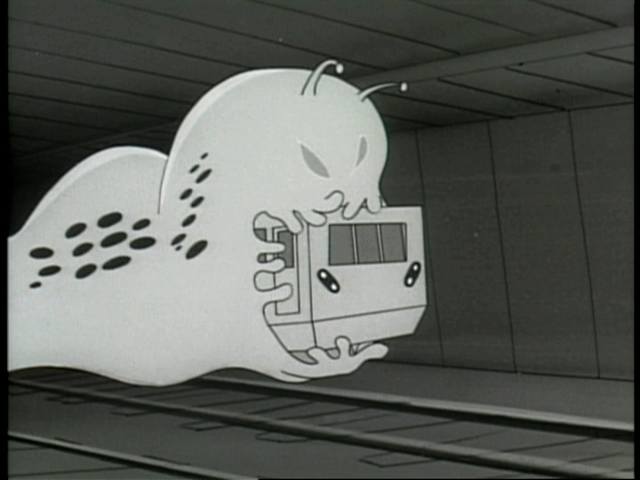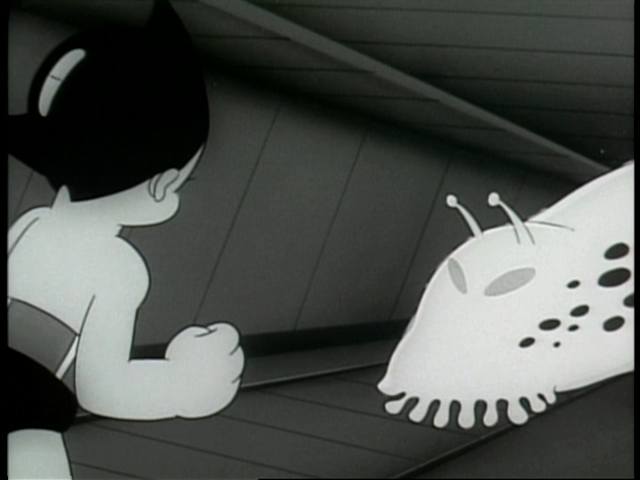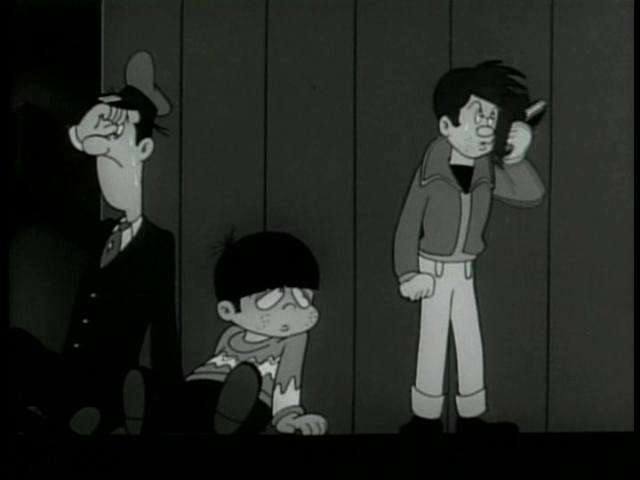 "I coulda had a V8!"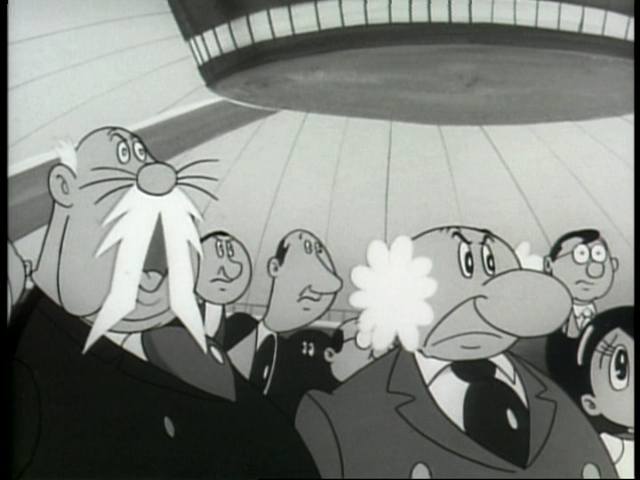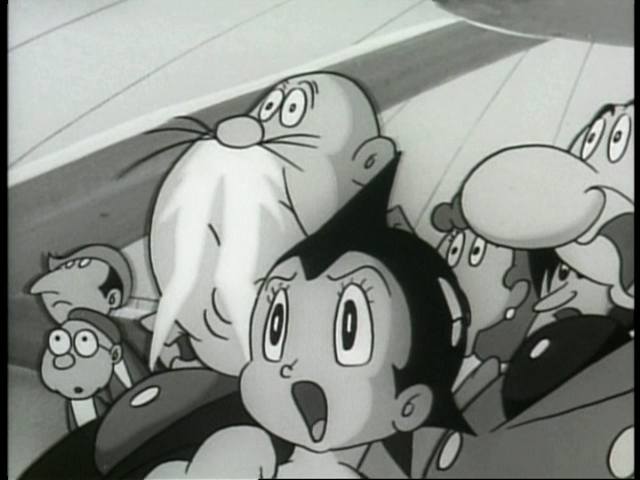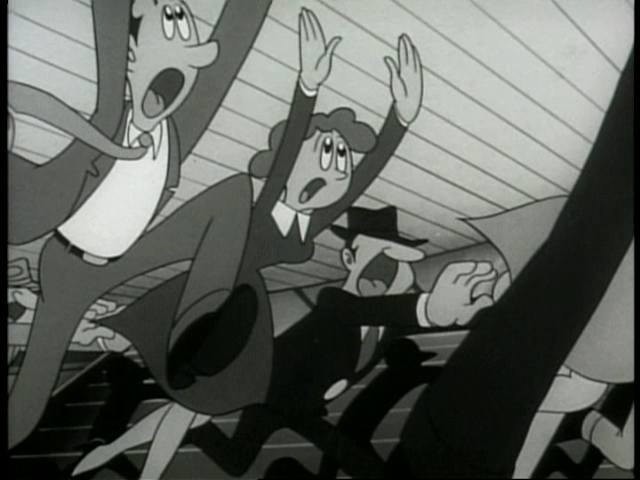 Again, this scene of a crowd fleeing in terror.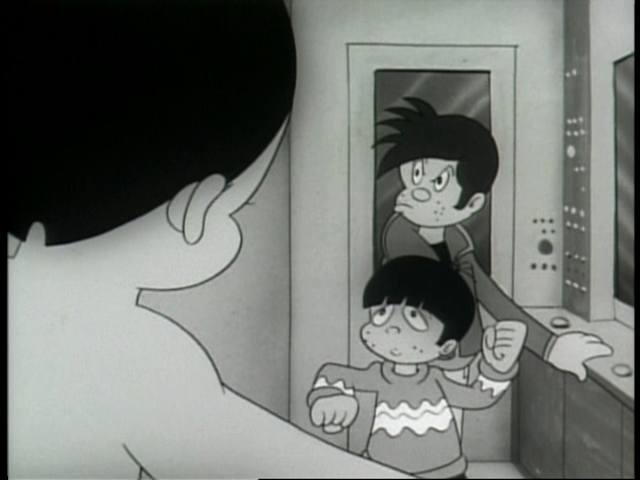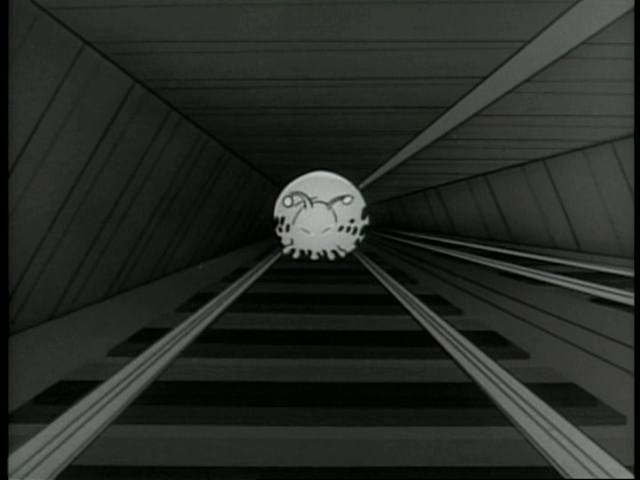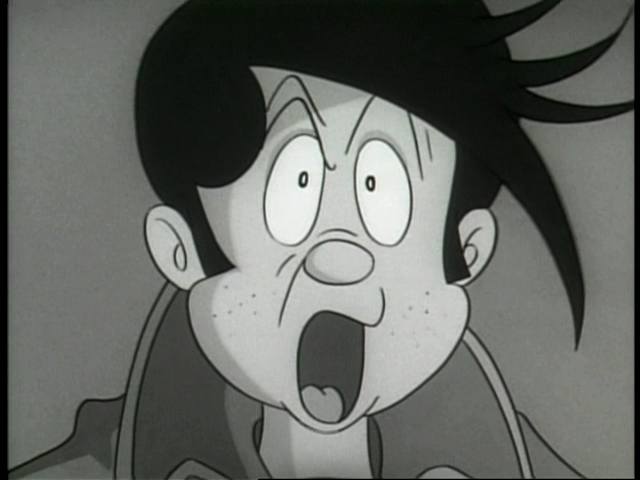 "Game over, man! Game over!"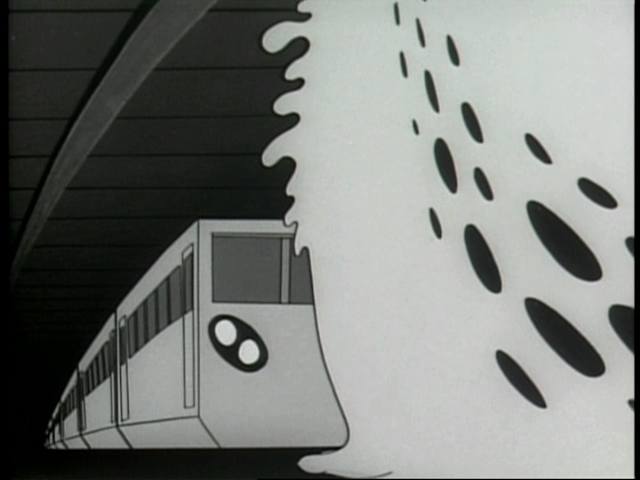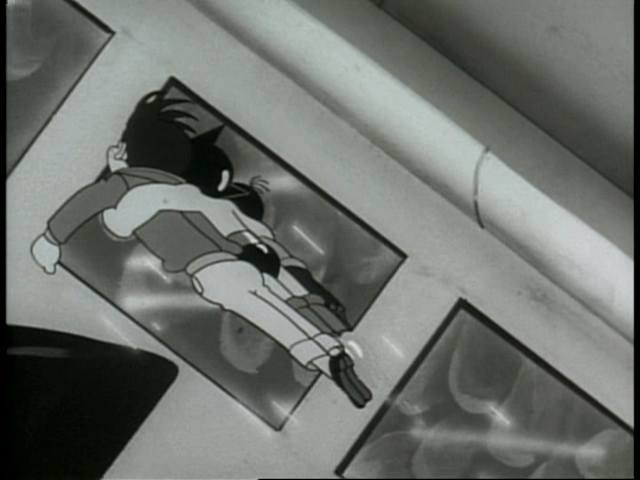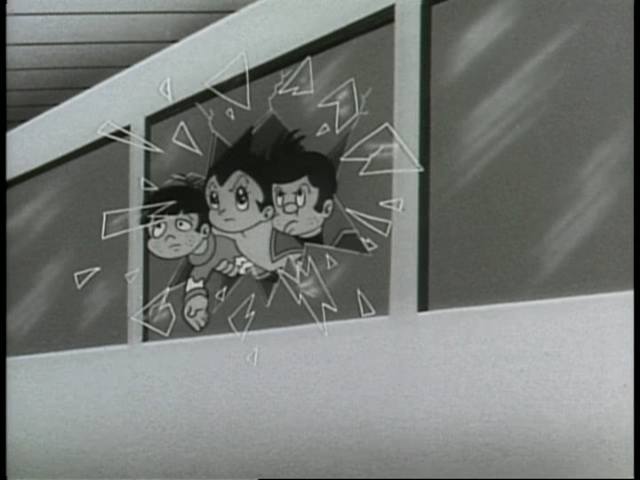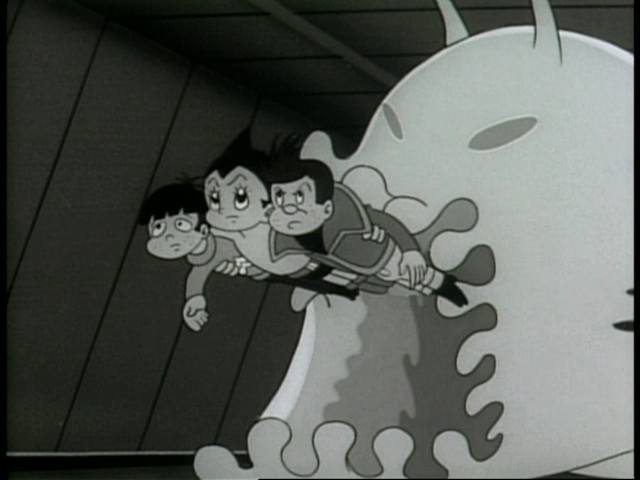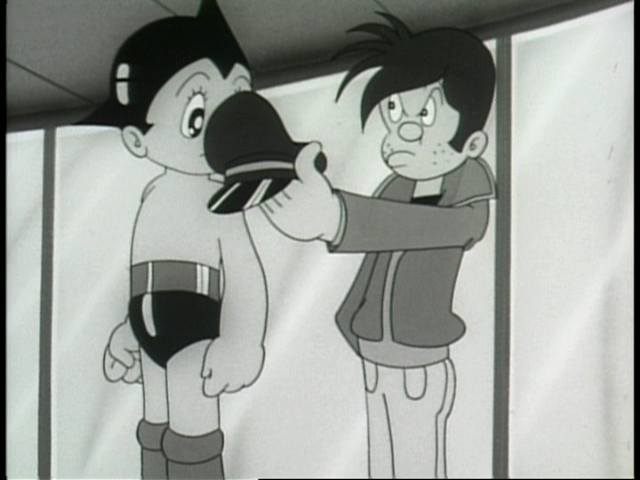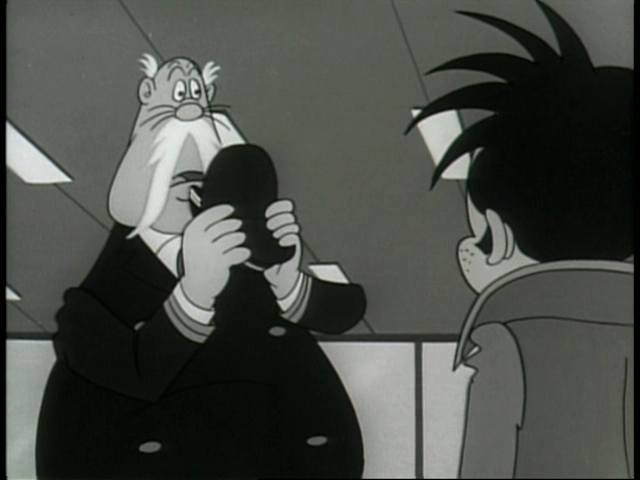 "My precious!"