Here is another one that Fred Ladd rejected.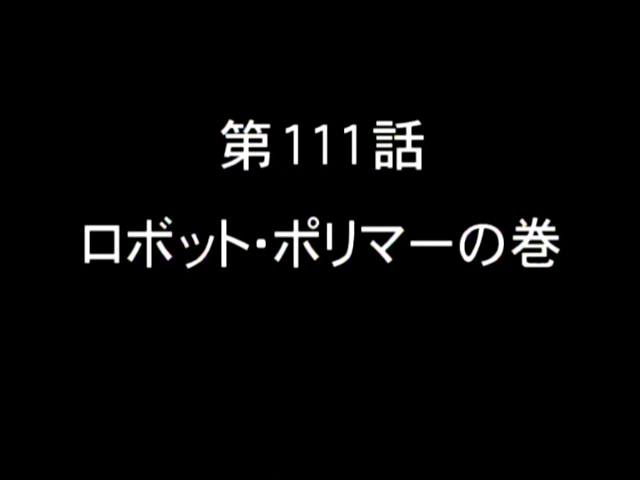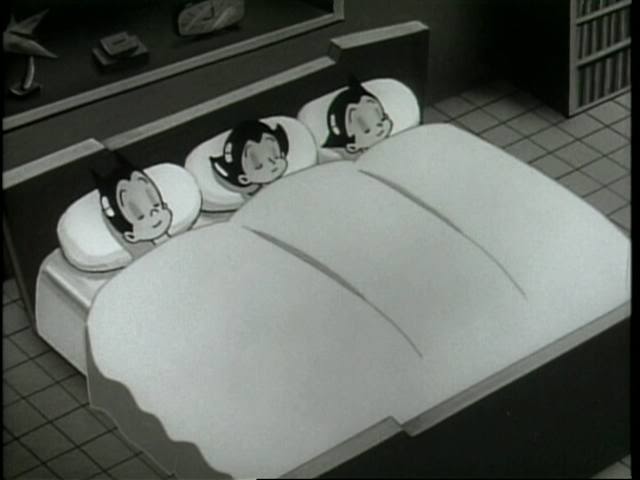 Kawaii!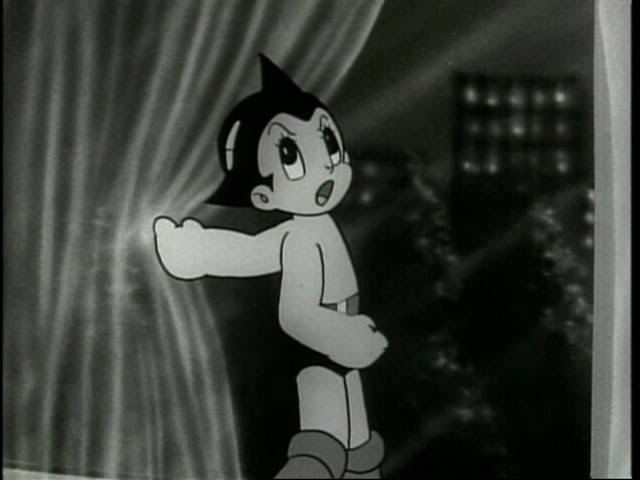 Atom awakens to a noise outside-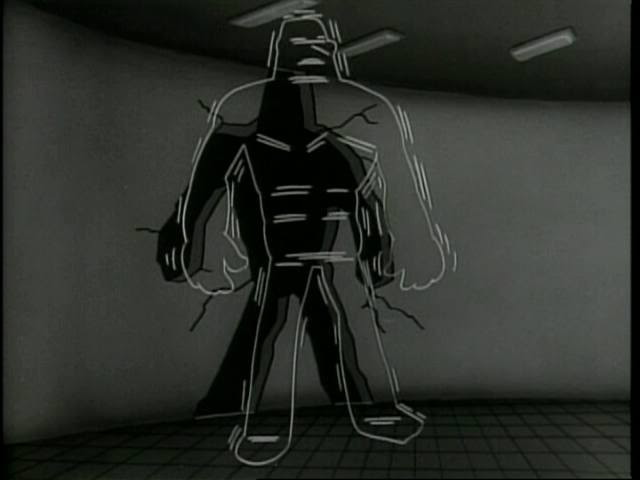 But the source soon comes inside.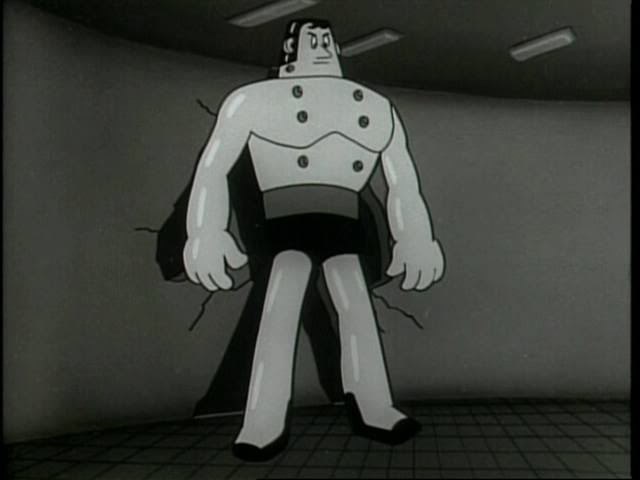 This is Polymer, & he is out to make a name for himself, by defeating

.
They go outside to fight: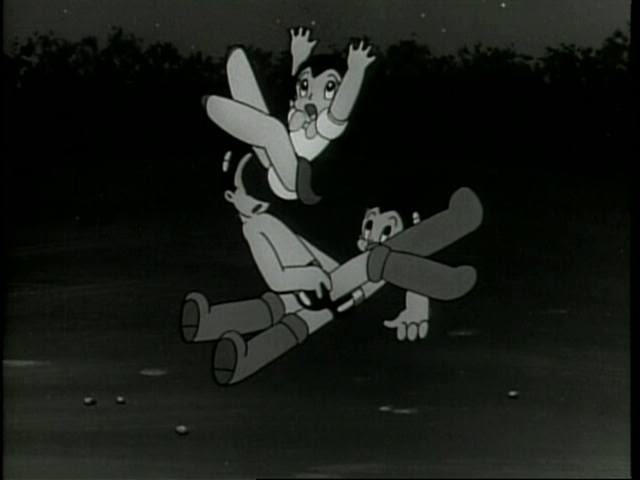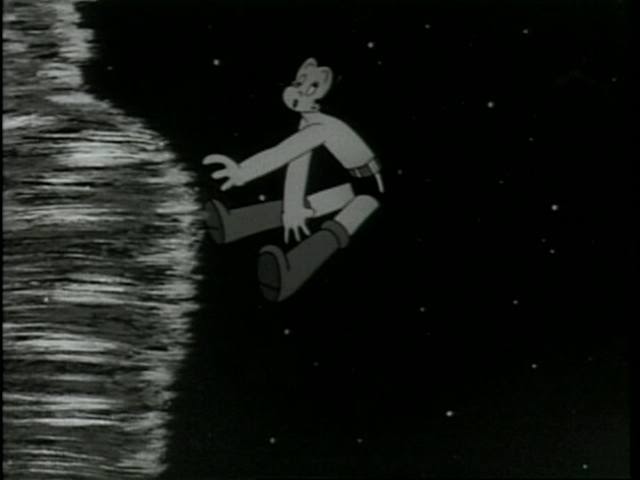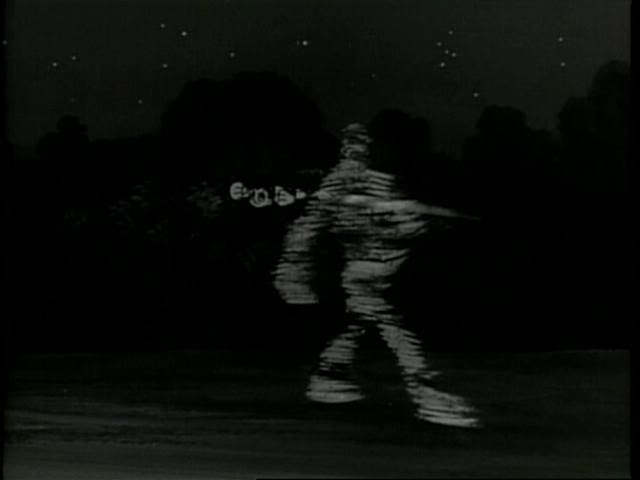 When Polymer vibrates, he can pass through solids, & they also pass through him.
I recall an episode of the SUPERMAN series, in which a crook was hiding inside an impervious cube waiting for the statute of limitations to expire, so he could go free. But a scientist convinced Superman that he, using the vibration technique, could penetrate the cube, & thus determine if the crook was indeed inside.

They then messed with the clocks so the guy used his acid to open the side & emerge some 5 to 30 minutes before the expiration of the statute of limitations.

Polymer makes a withdrawal, & returns home: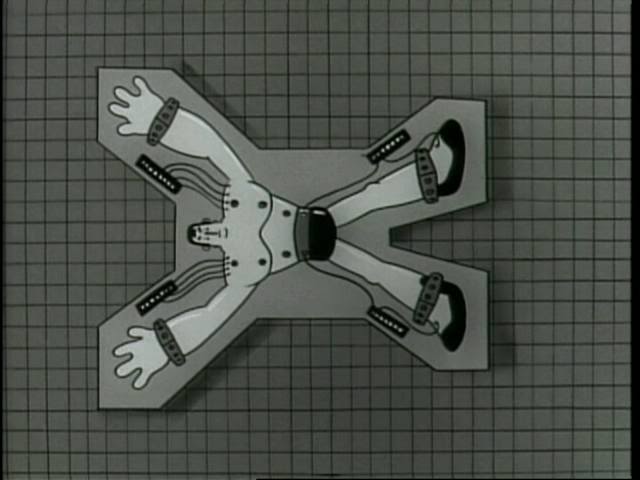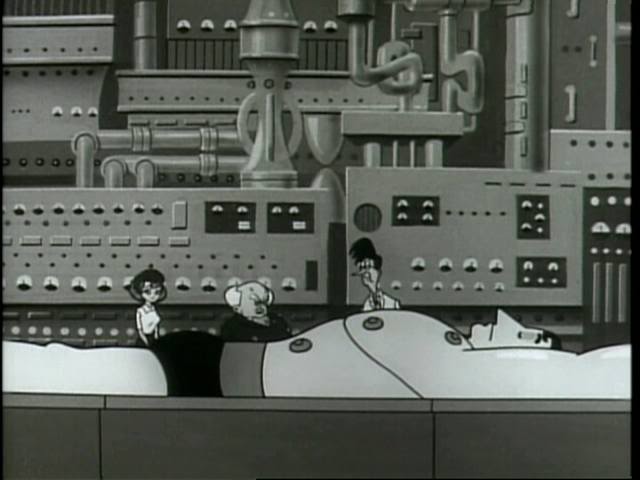 At center is Professor Jura, right is his assistant Yowai, & at left, the professor's daughter, Kasumi. If you think she is familiar, she was Yuriko (Maria) in 85,
Demented Beltway
(76,
Mad Beltway
).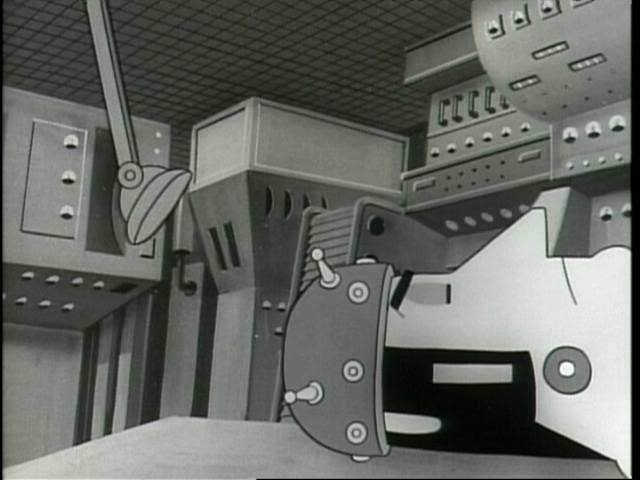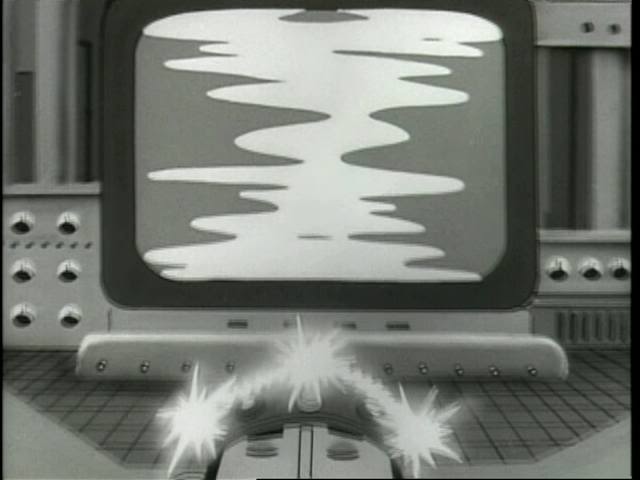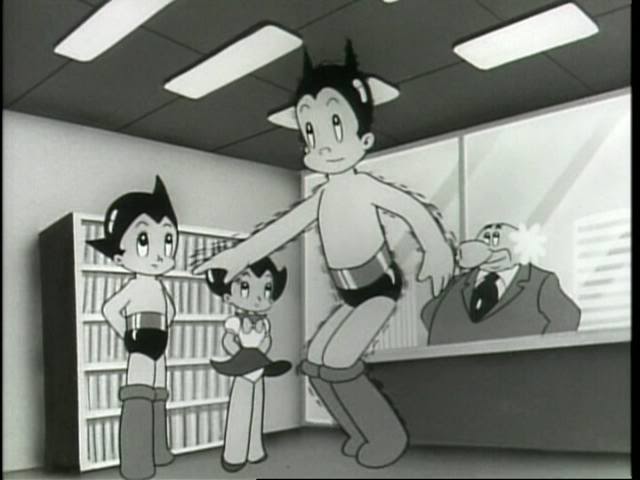 Cobalt is
not
doing the TWIST, he
is
showing how Polymer vibrates.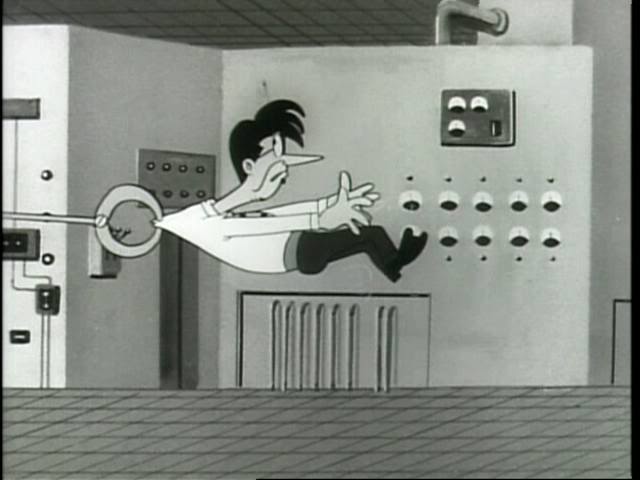 This is the lab assistant, whose name as far as I can tell is 'Yowai', which means 'FEEBLE.'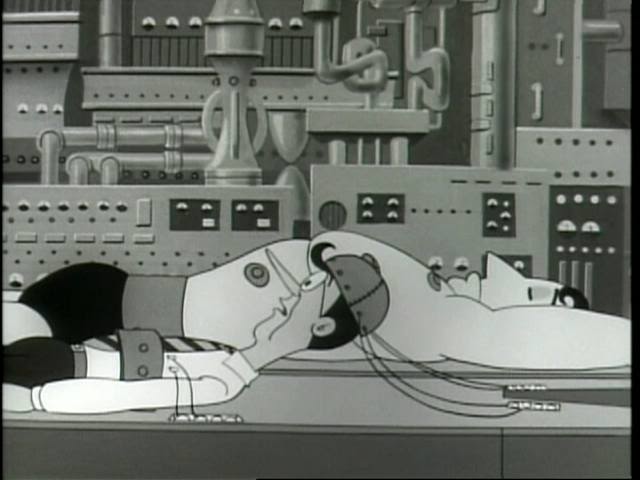 Professor Jura thinks he can divert suspicion from Polymer by copying Yowai's mind into Polymer, thus making the robot cowardly.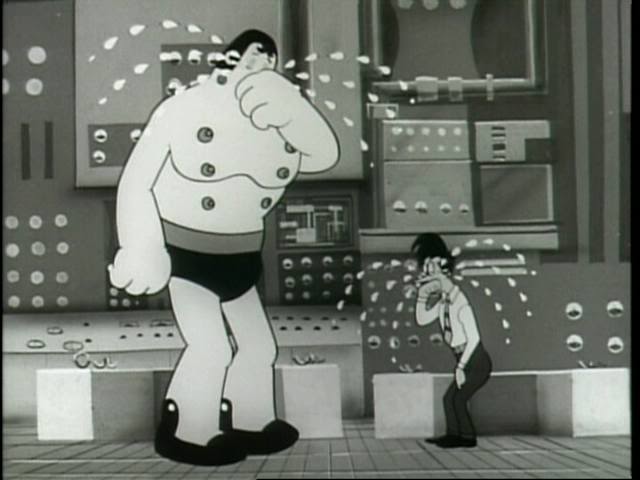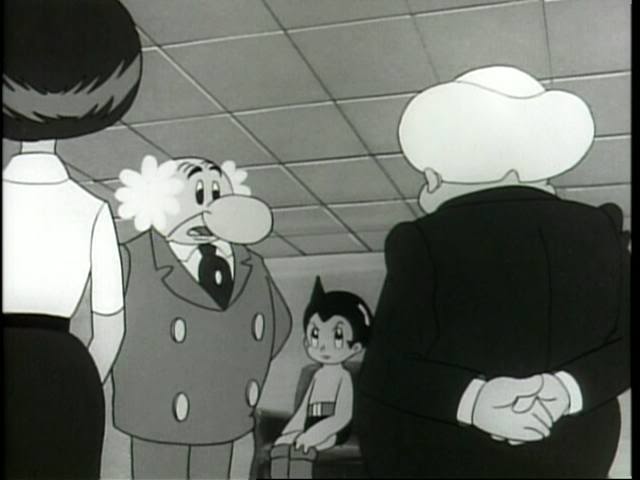 For those who have seen the deleted scenes in the TRSI boxed set, you may recognize Kasumi's ahem, you know--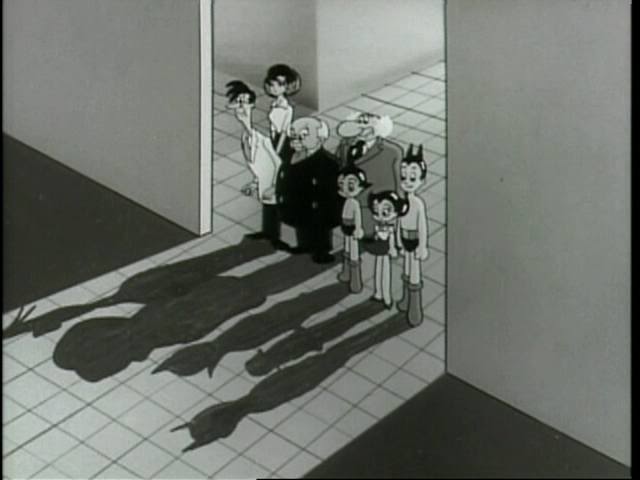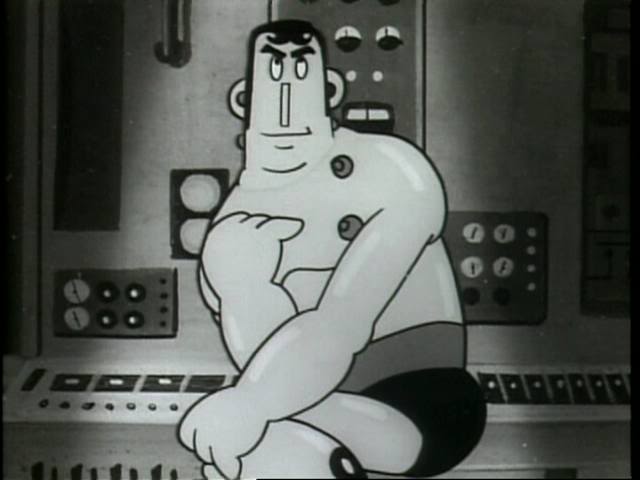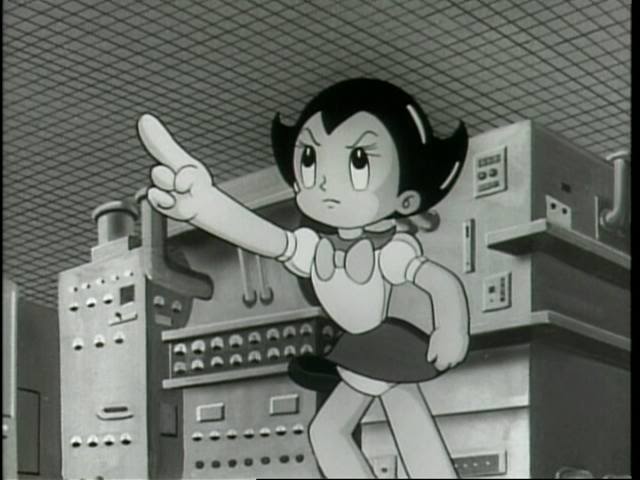 "That's the guy who attacked us!"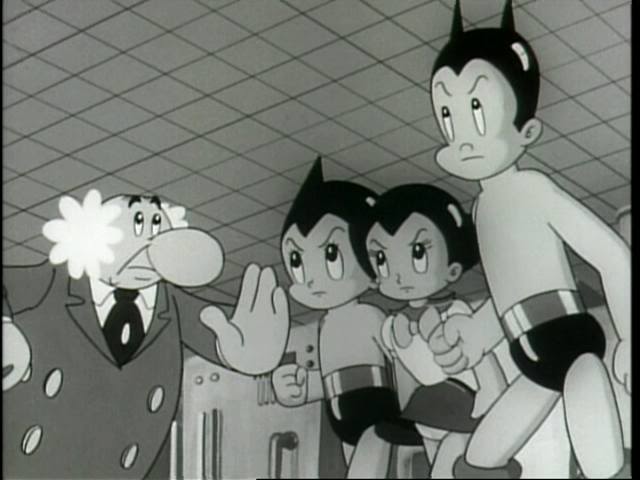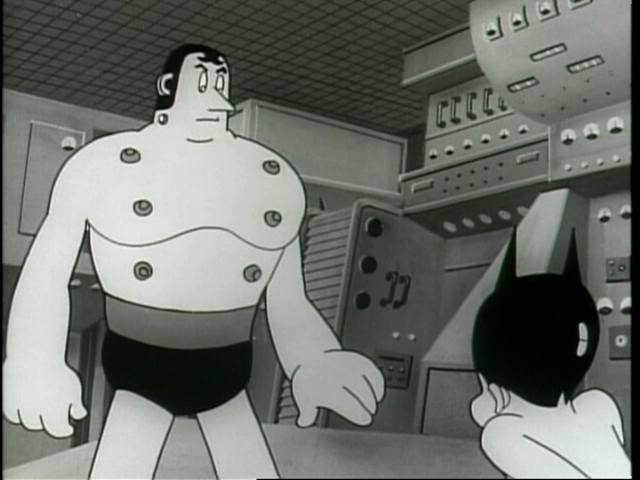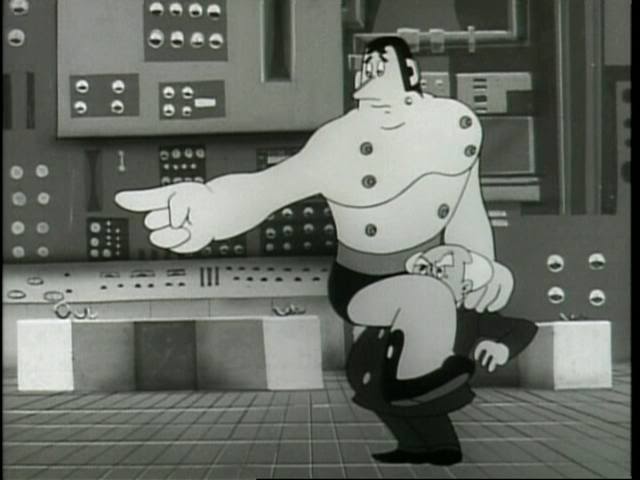 Jura assures Ochanomizu & co. that
his
robot simply could not be the one they seek, for he is a coward.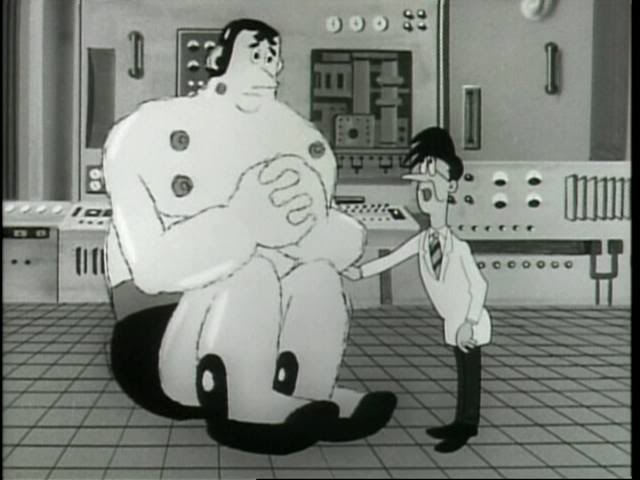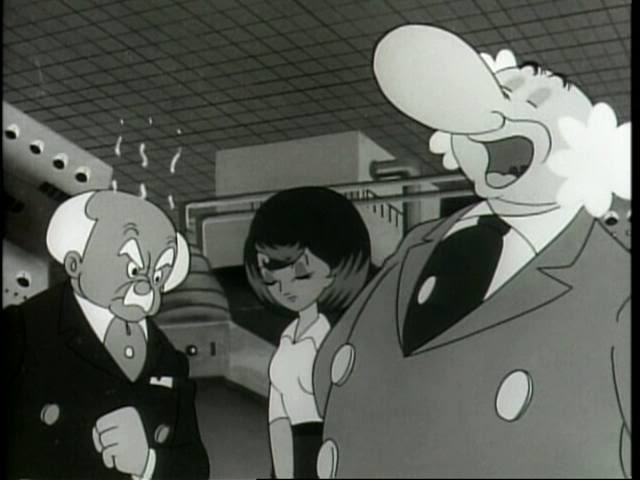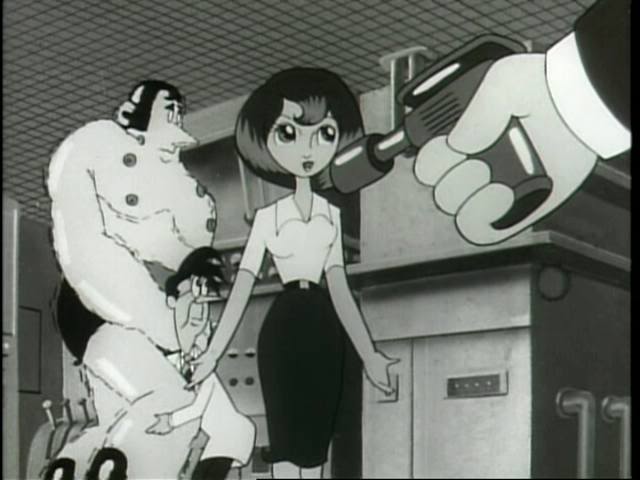 Much later, Jura wants to destroy Polymer, but his daughter intervenes.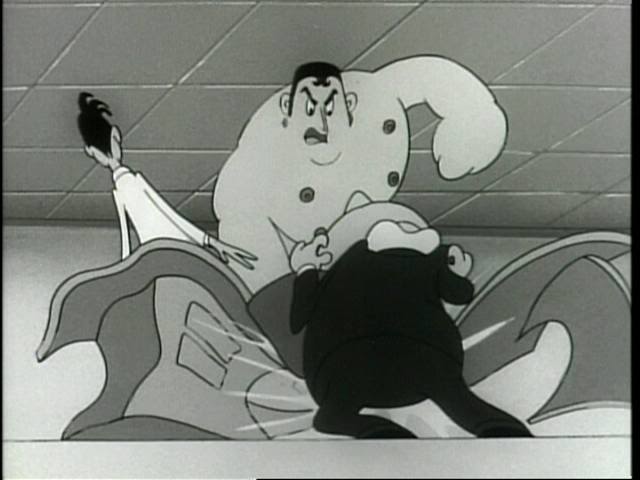 Polymer is ashamed of his cowardice, so he becomes tough.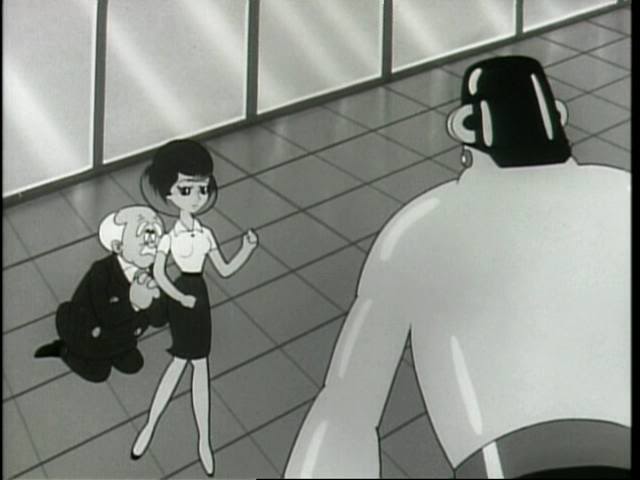 Now Kasumi shields papa from Polymer.