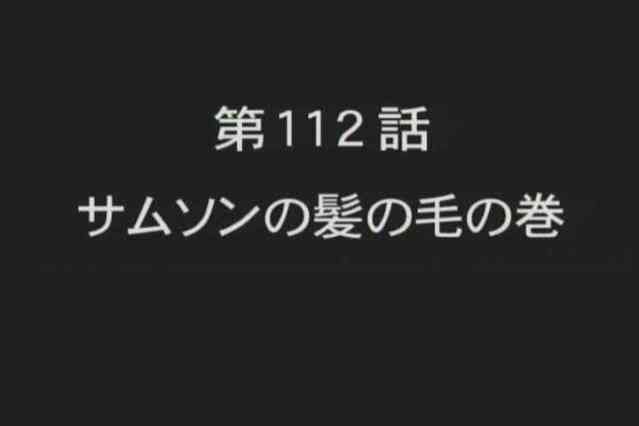 i FORGOT TO CORRECT the aspect ratio on this one.

Anyway, the title itself suggests why Fred Ladd rejected this one; yes, robot Samson is given a haircut, which sealed the fate of this ep.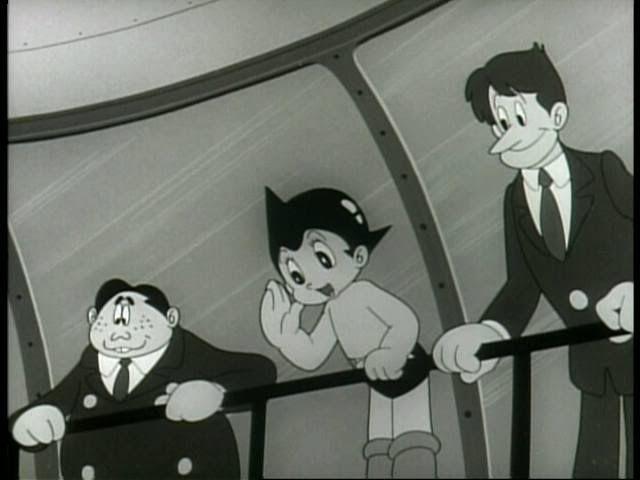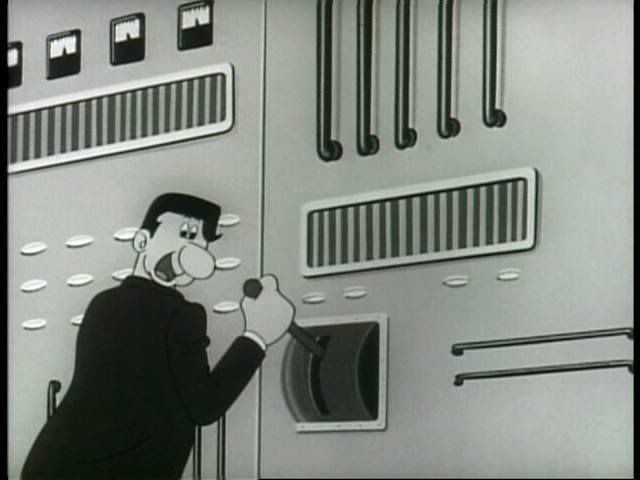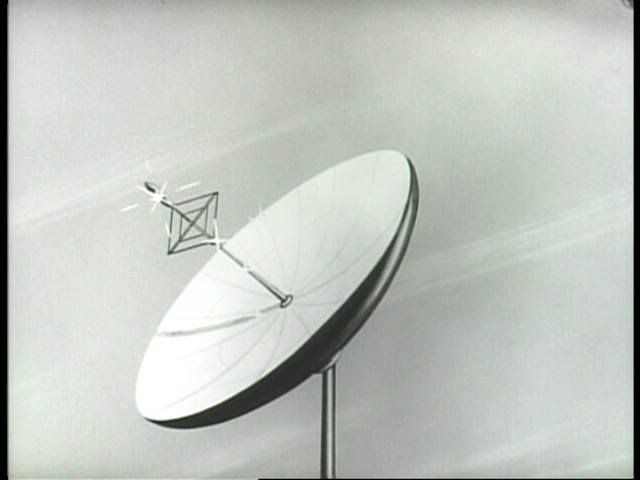 Solar Energy brings the robot Samson to life.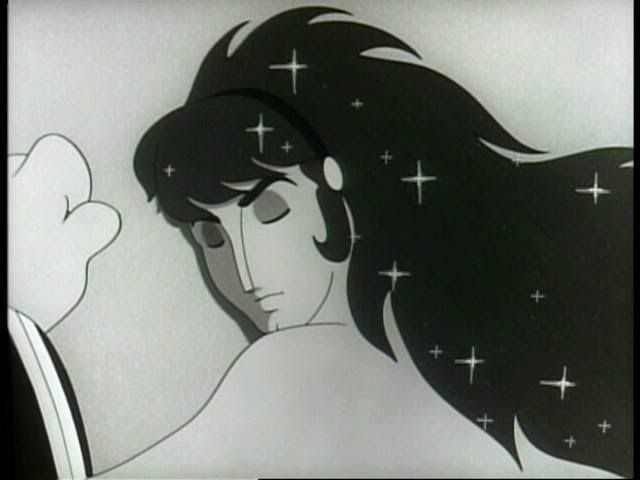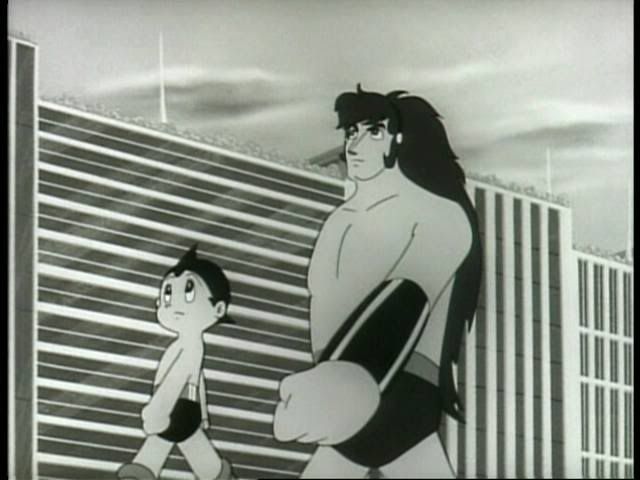 Atom shows him around town.
But Professor Ochanomizu, seems uneasy, he thinks there may have been some detail he had overlooked.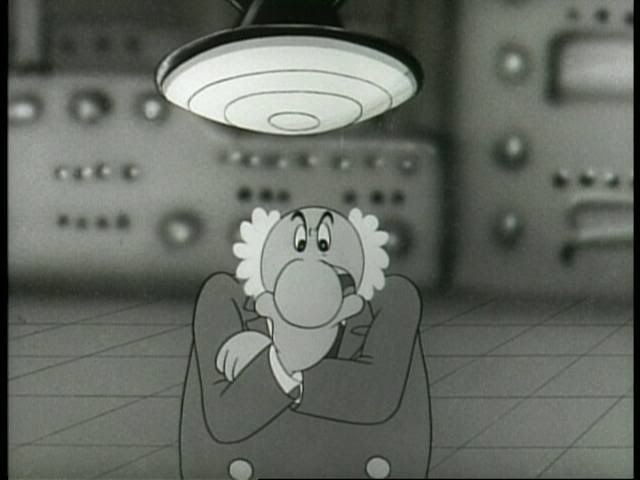 "Hmm, I know I forgot something, but what?"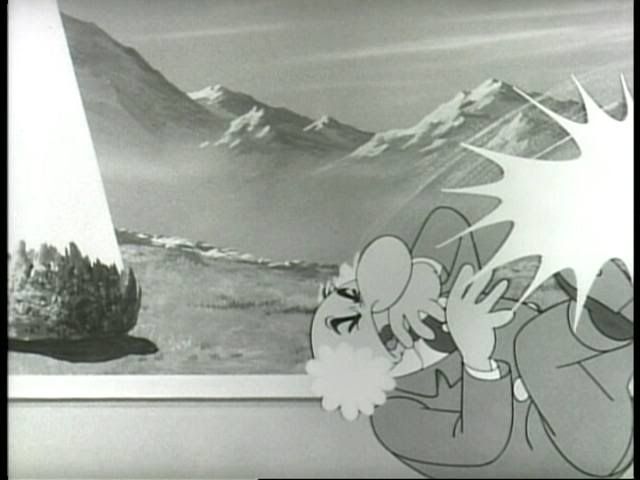 So, thinking it may come to him, he takes a walk, & being preoccupied with thought, bumps into Higeoyaji.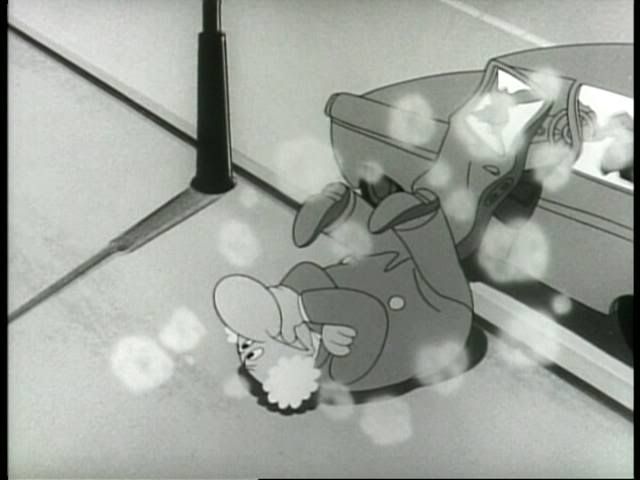 Atom & Samson had been in the mountains, as darkness fell.
But, more importantly, the full moon rose! I suppose it was bad enough to have a robot named Samson, & it should have been easy to give him a different name, but when he goes nuts at the sight of the moon, etc., the episode was doomed.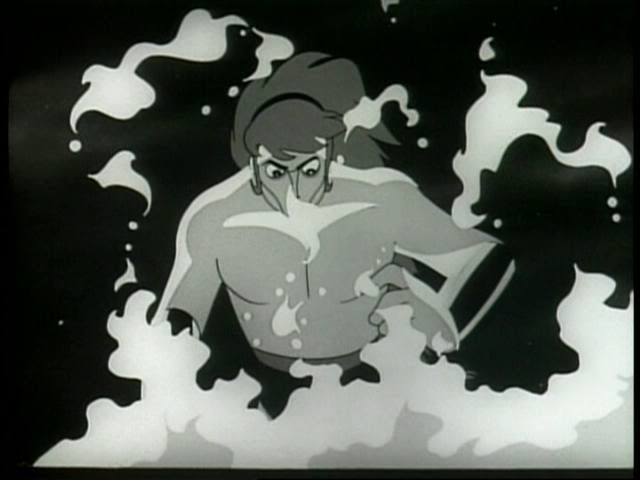 This foreground image was used in more than a few episodes, but here, it is heavily darkened. Can you find

in it?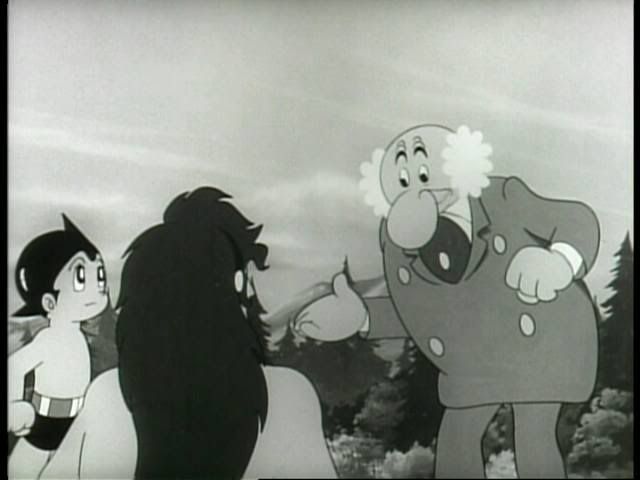 By the next day, Samson has recovered his sanity.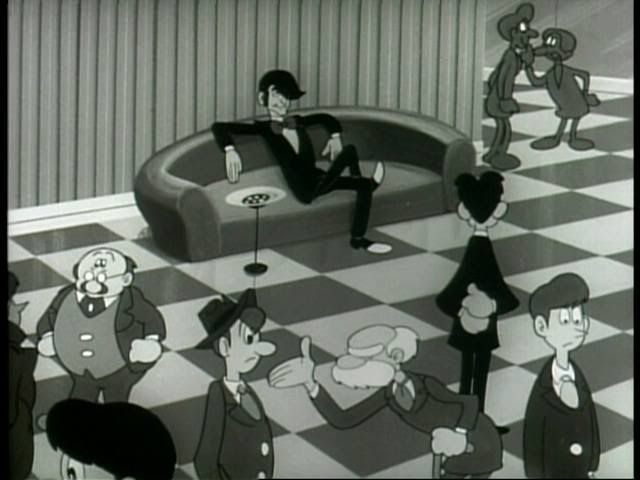 But, with much damage to the town, people are up in arms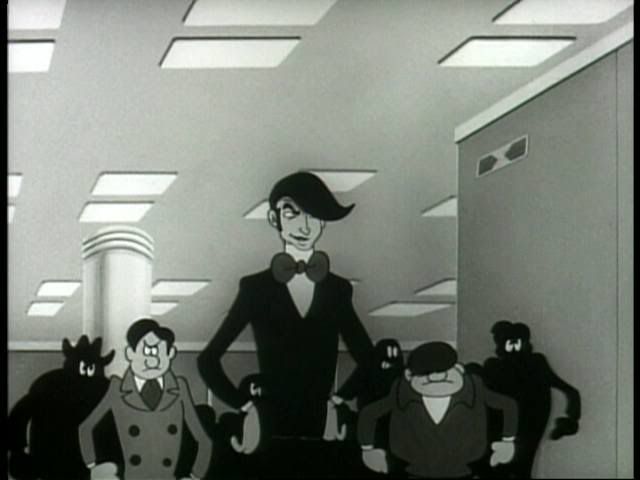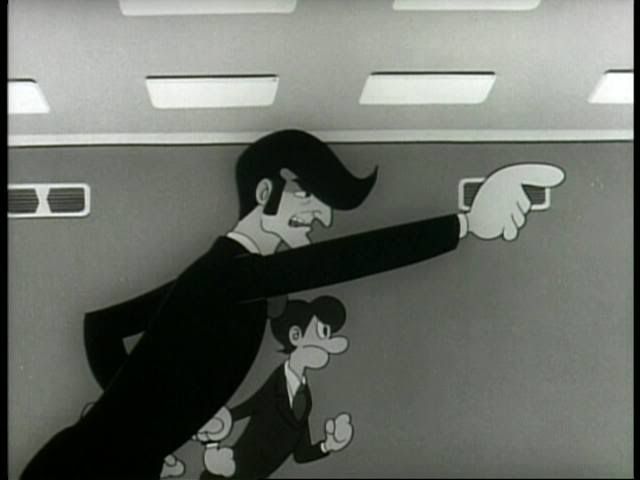 With this guy, whom my notes indicates, is named Beal Tsukishi" as the trouble maker, who leads a maddened crowd.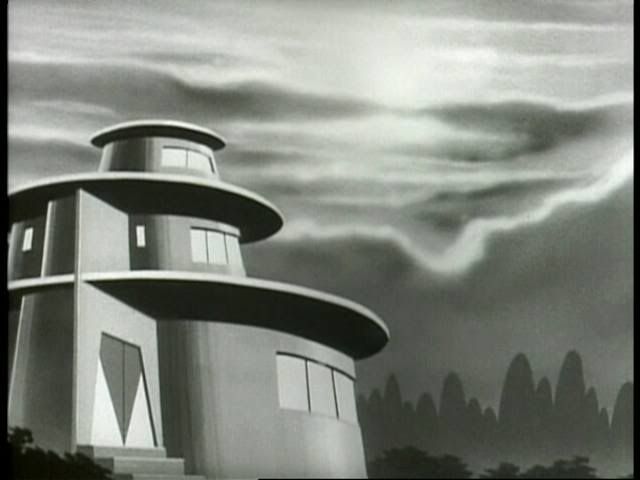 So, Ochanomizu takes Samson to his own home, in hopes of shielding from moonlight until he finds a solution.