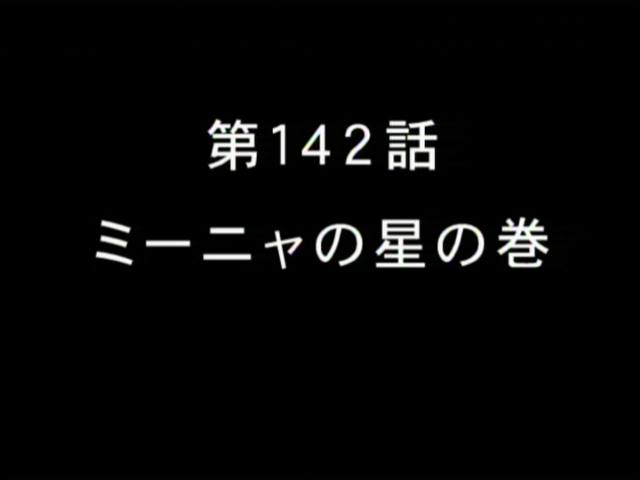 This is essentially a rewrite of IVAN THE FOOL, but with Lamp's help, it becomes far more emotional than IVAN. Granted, Lamp is not the type of actor we associate with sadness, but I think many will agree that his performance is Oscar material.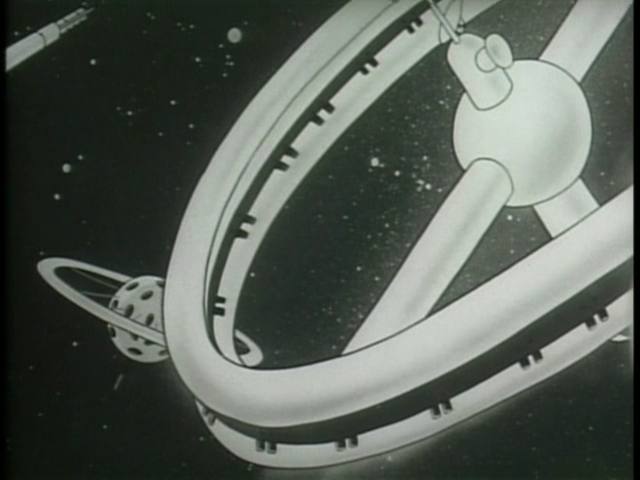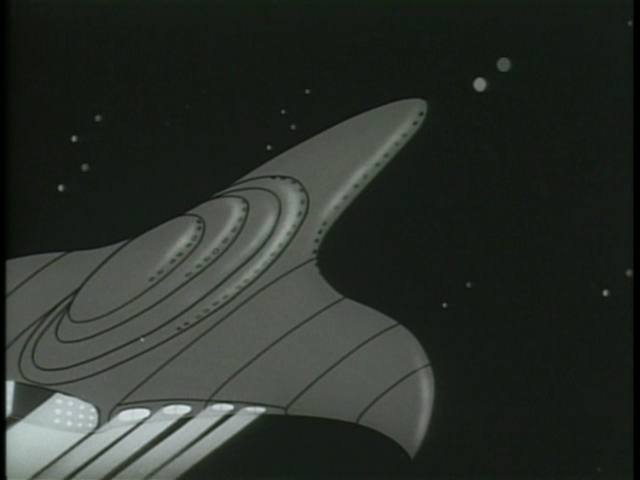 Here is our hapless reporter.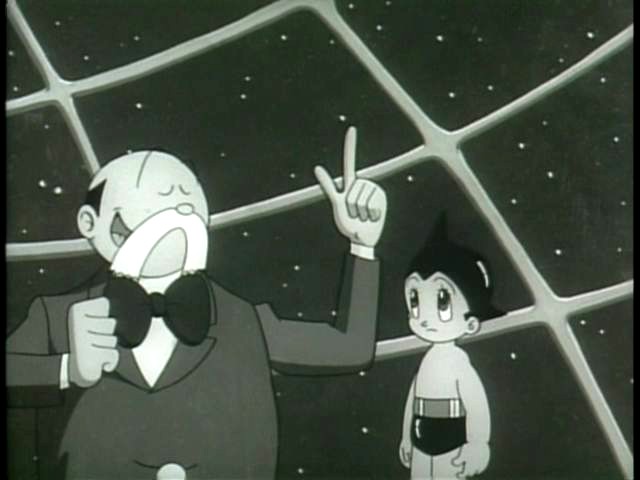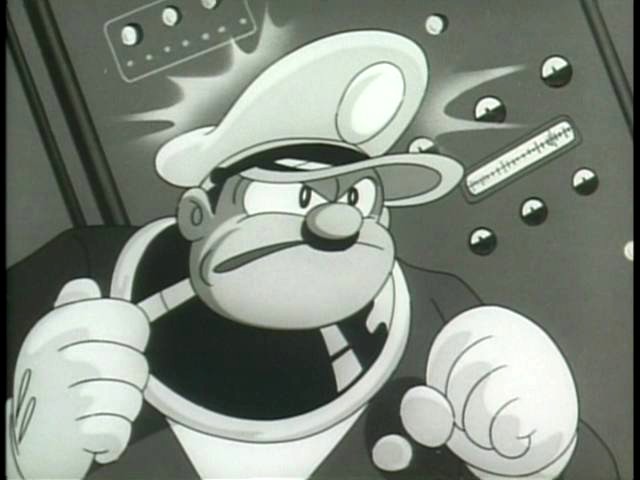 The captain.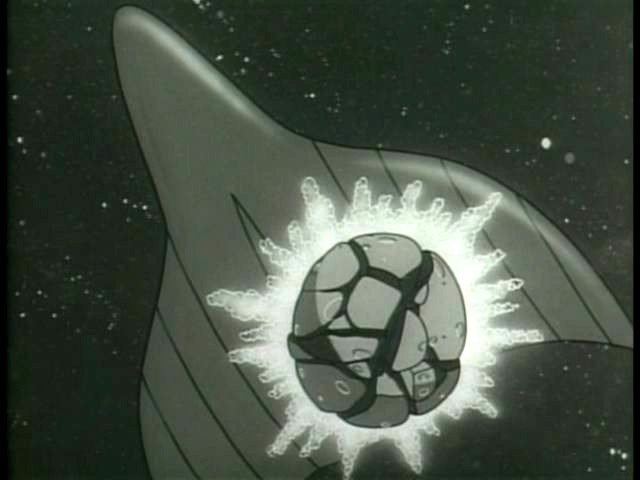 The boo-boo.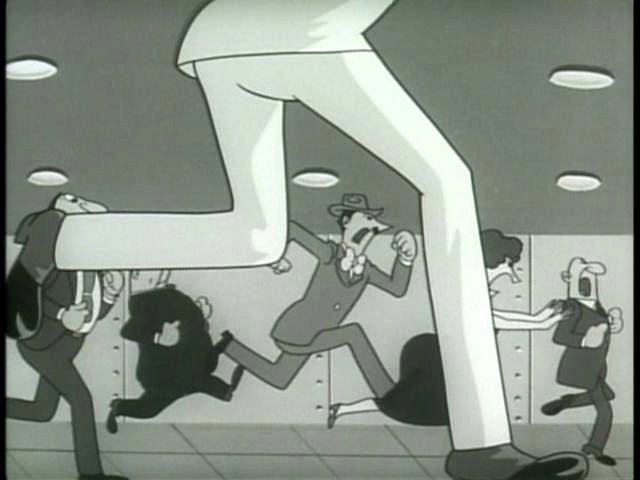 The ensuing panic.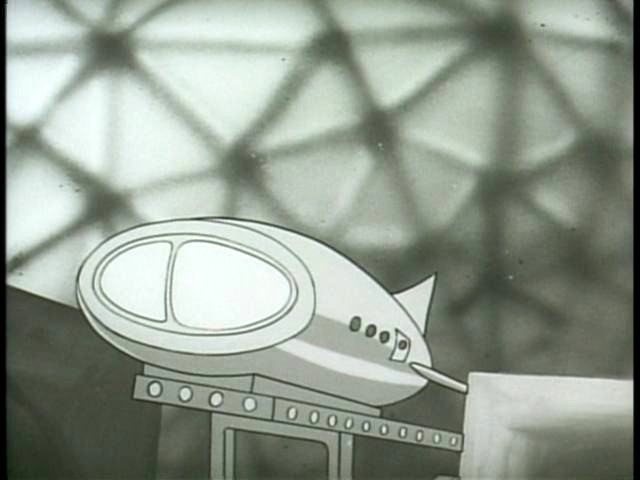 The lifeboat.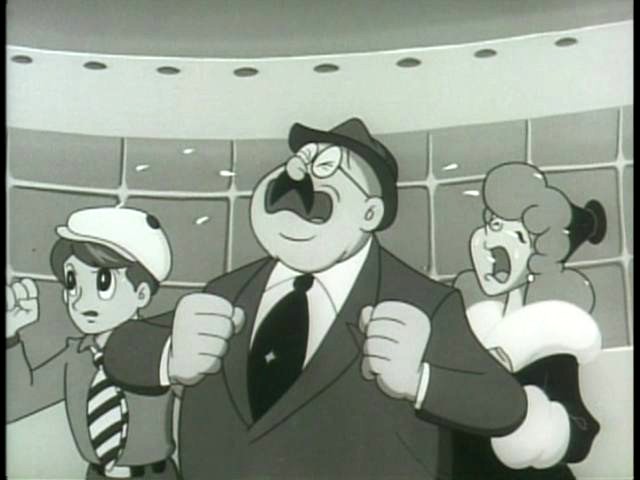 Three more castaways.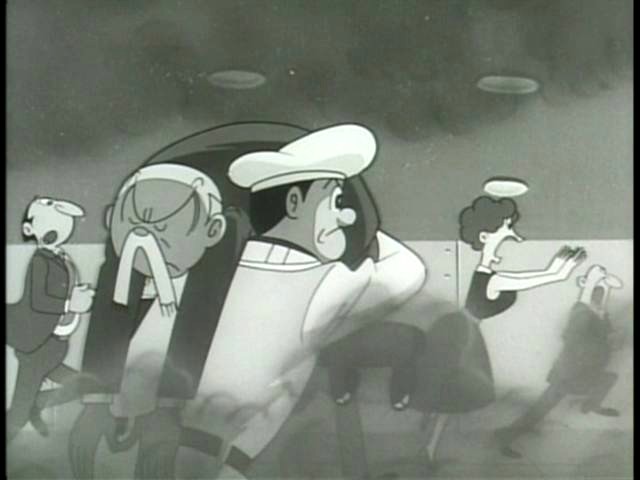 Higeoyaji will not be among them.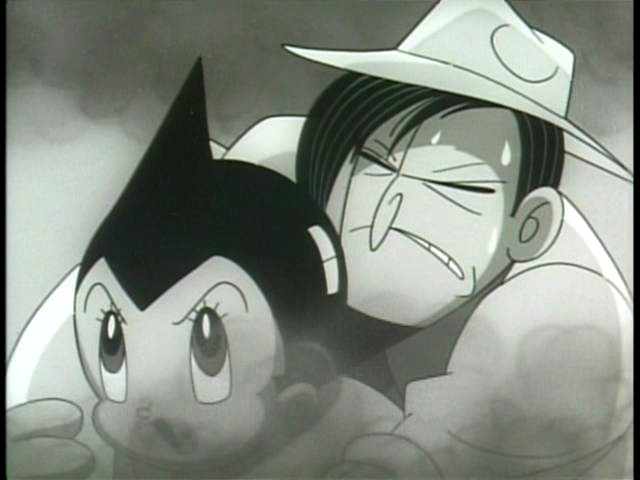 Atom & Ivan's new eternal companion.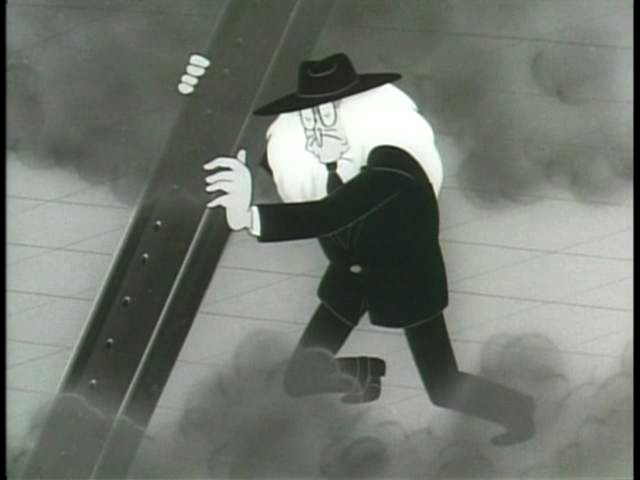 & Lamp; bet you did not expect him to be an ojiisan!

O.k., all the player have now taken to the one remaining lifeboat.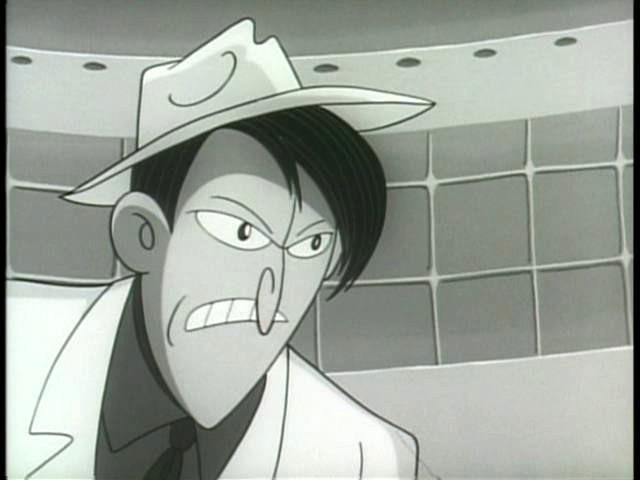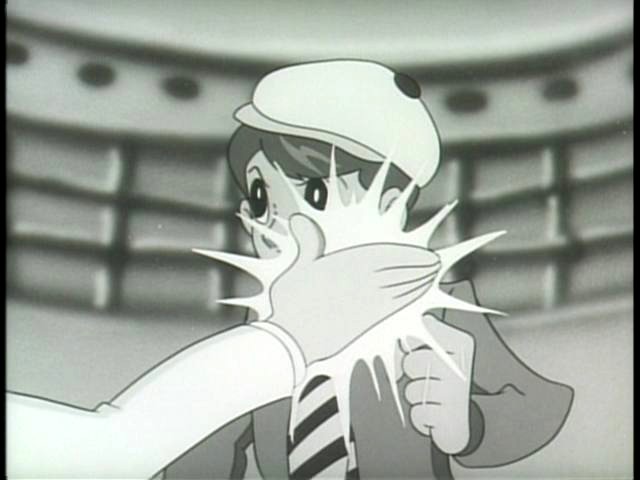 This episode was not in the English language version, but if it had been, this would have been cut.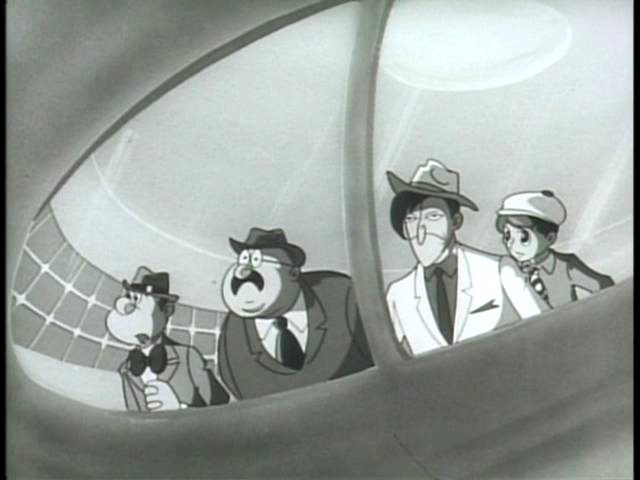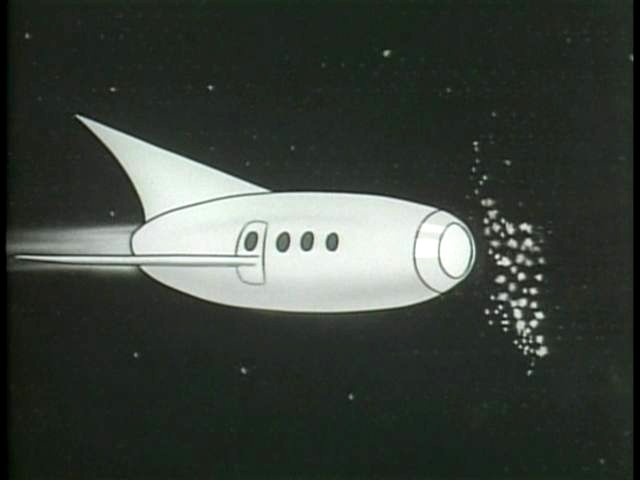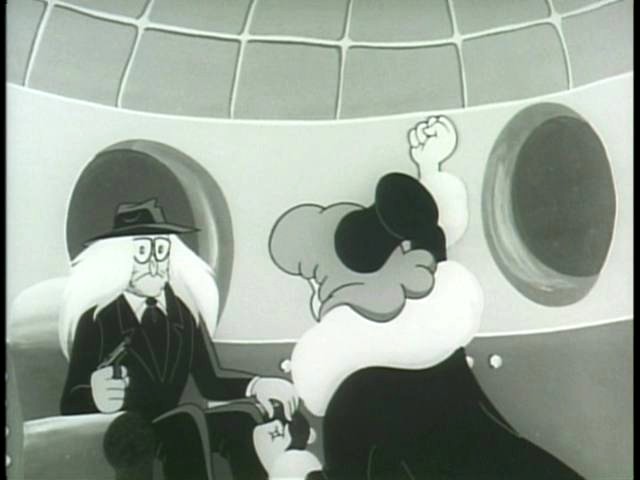 I cannot remember why I included this image.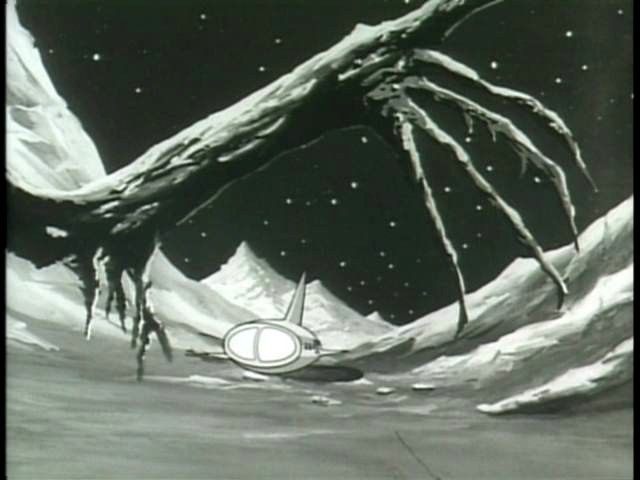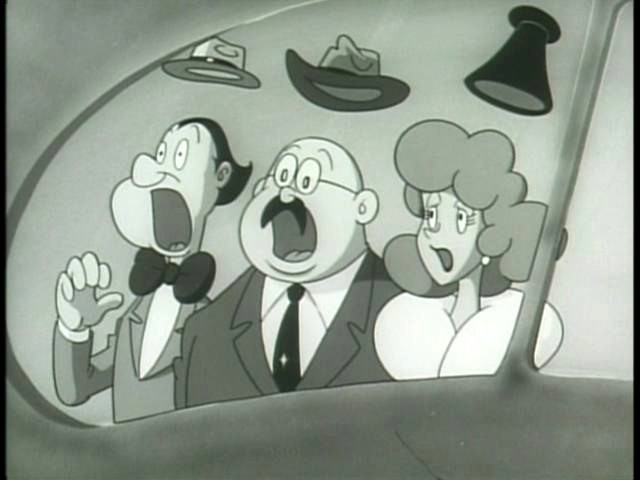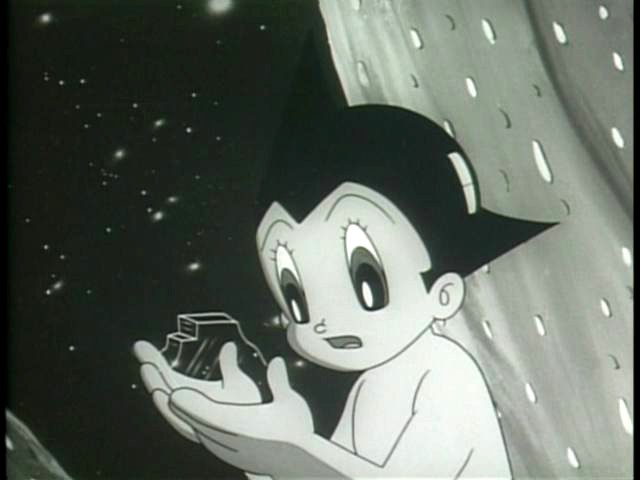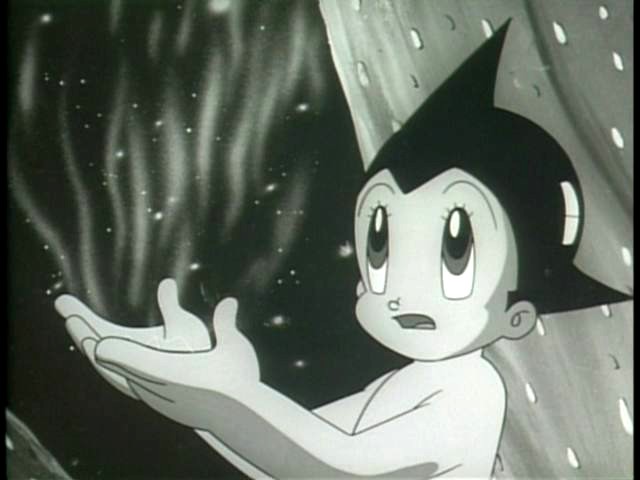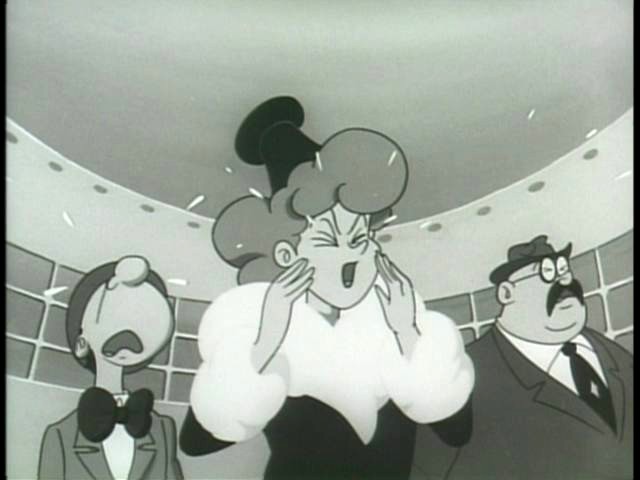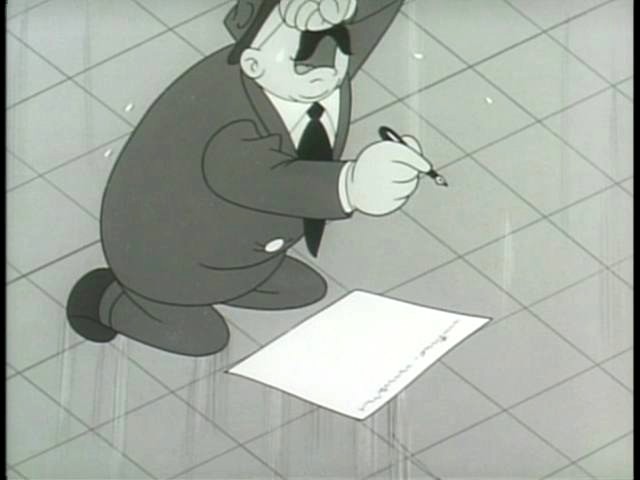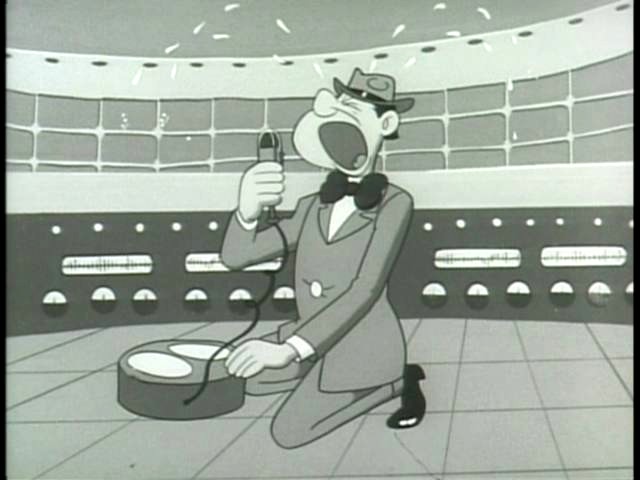 "The air is all mine, get out there & suffocate!"
O.k., this guy picked up the pistol that Lamp dropped.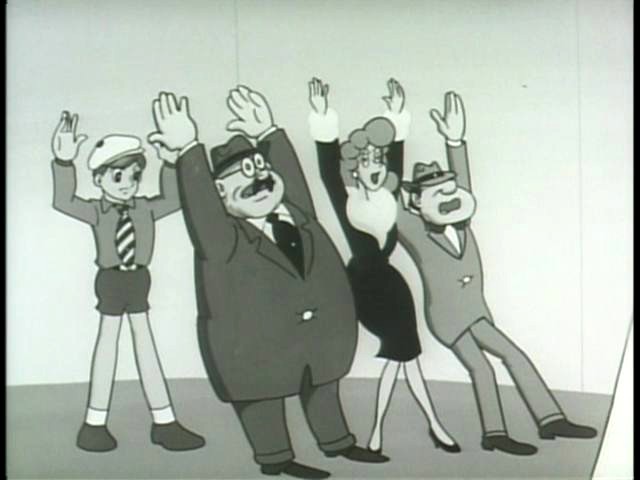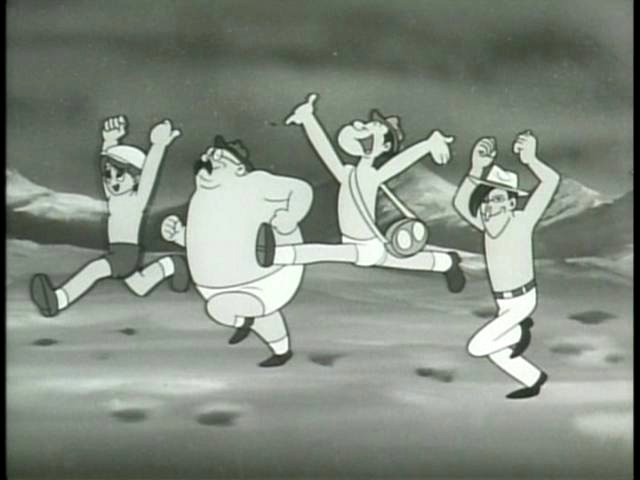 So far, this is a standard remake of IVAN THE FOOL; but there comes a twist.