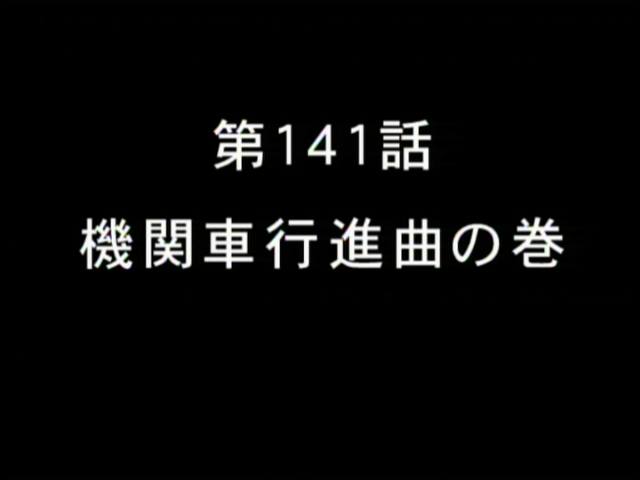 Here is another one about choo-choos.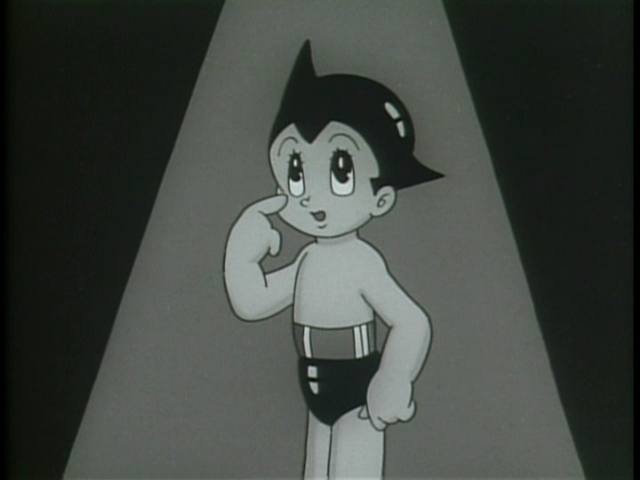 1st, Atom gives a brief history of locomotives: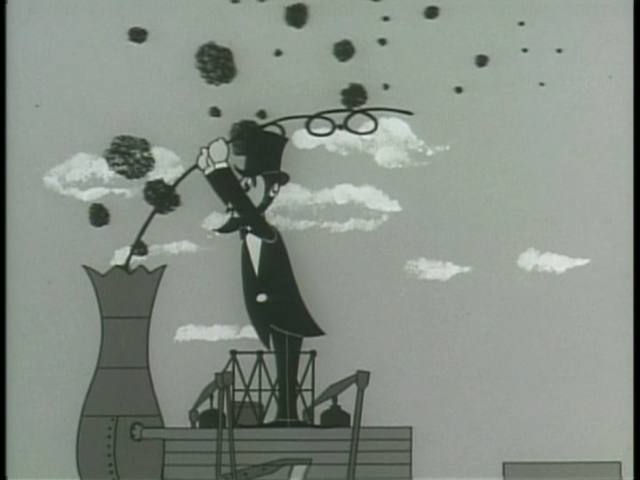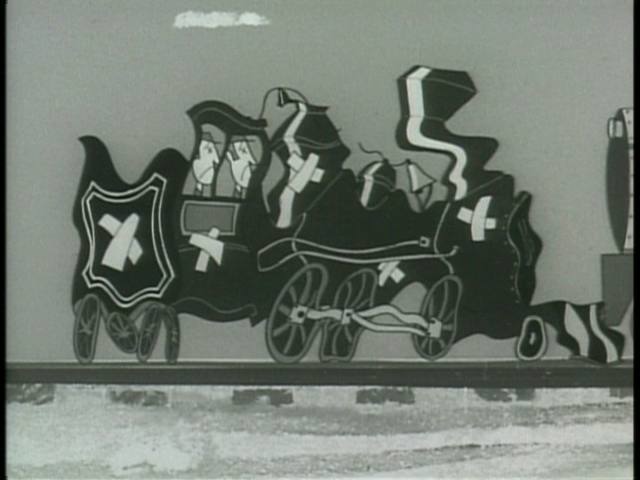 Recall that Jetter Mars' 1st episode followed this example.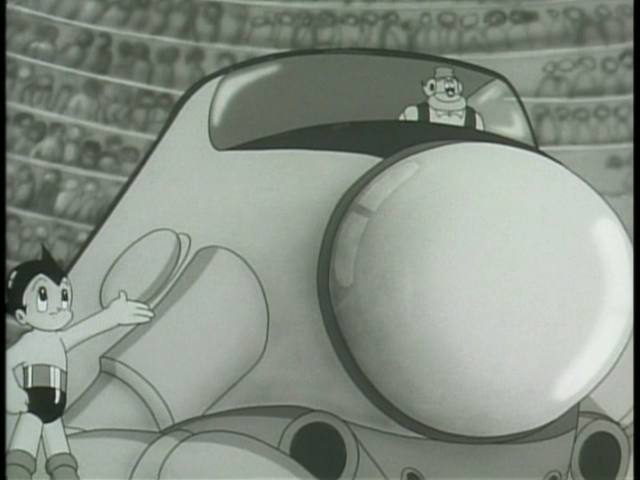 Here is March, a train with a robot engineer.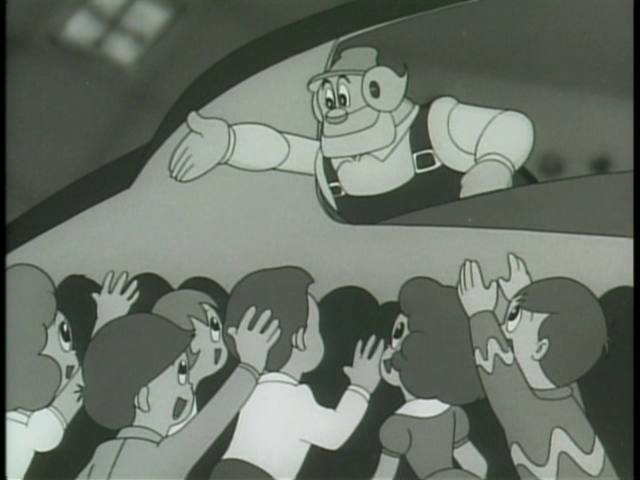 All the kiddies love him/them.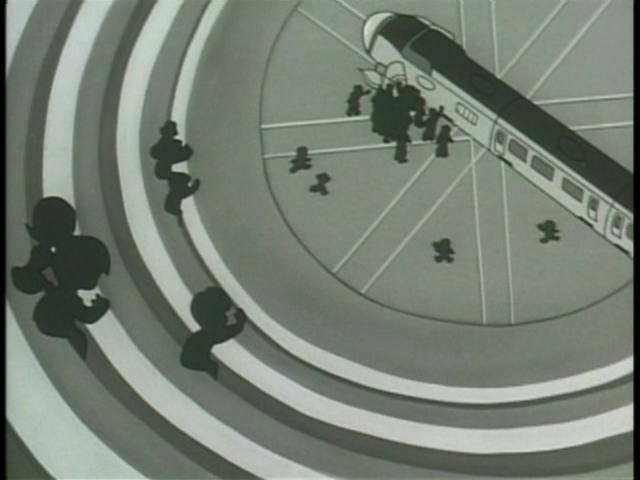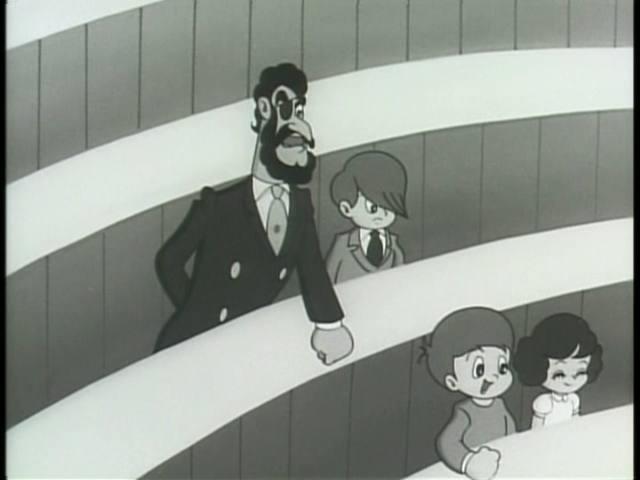 But this guy, dislikes the whole idea (of robot engineers?).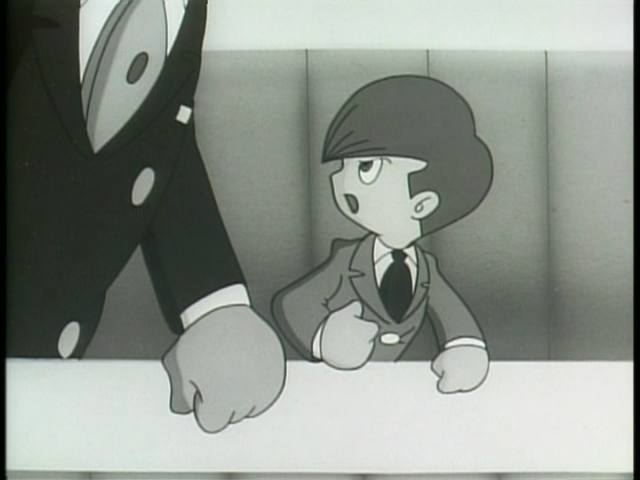 His boy has issues with papa's dislike.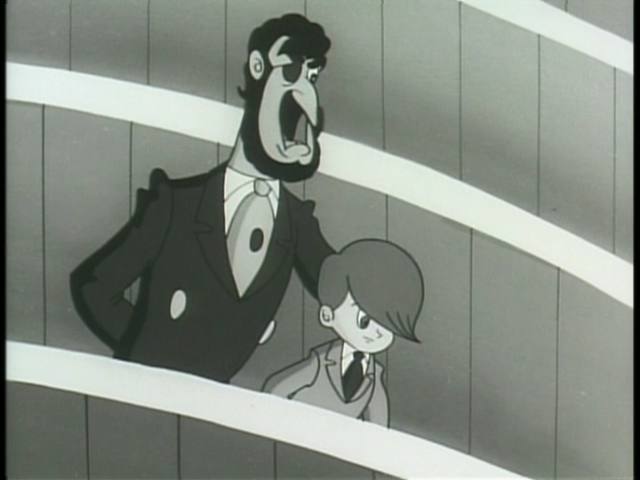 But, papa reassures him.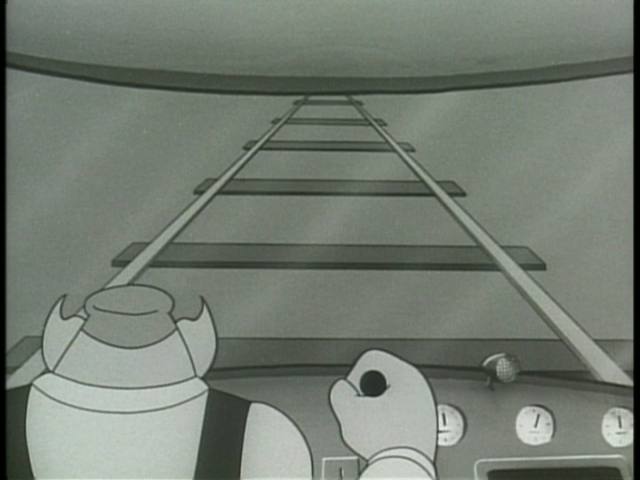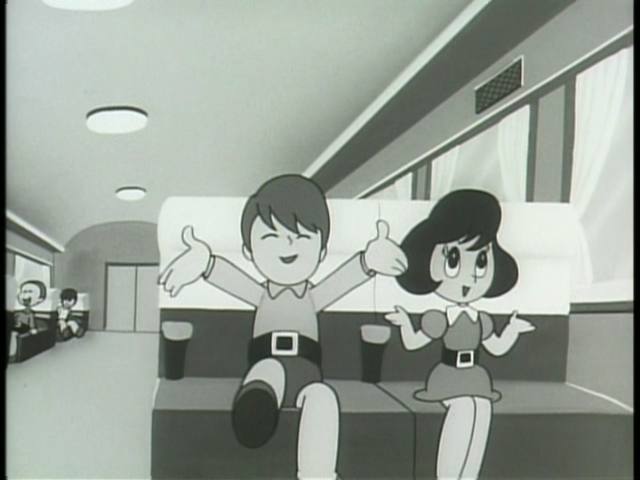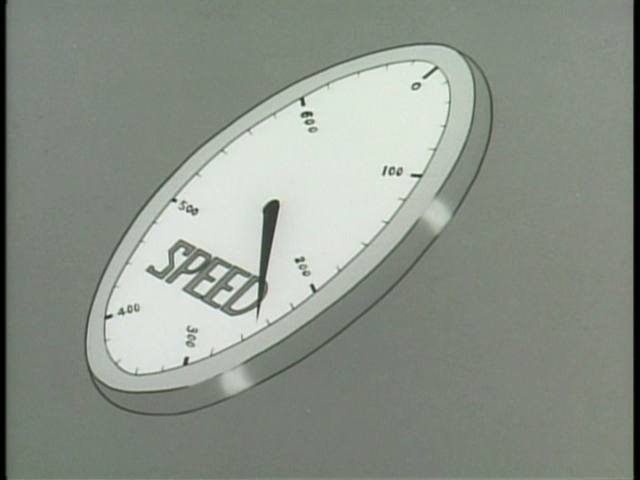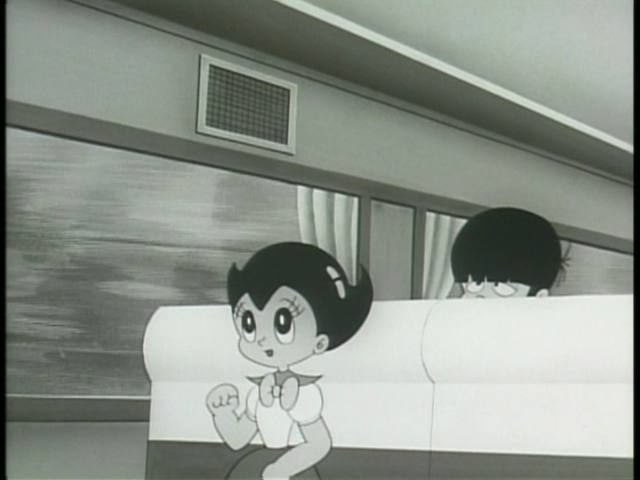 I remember going on vacation with parents, & being bored from the long car trip, we would try to entice the truckers to blow their air horns.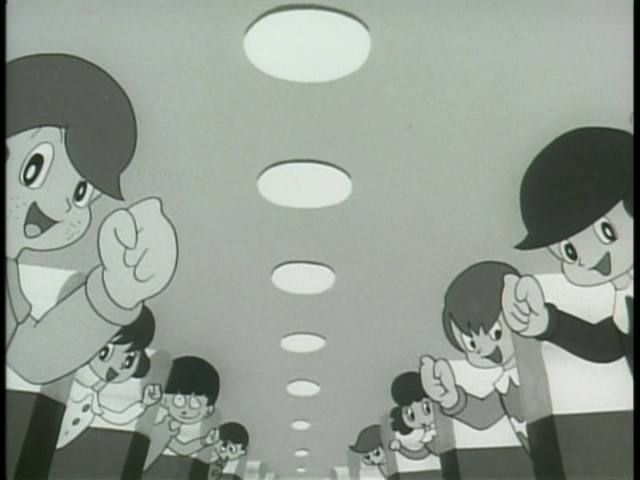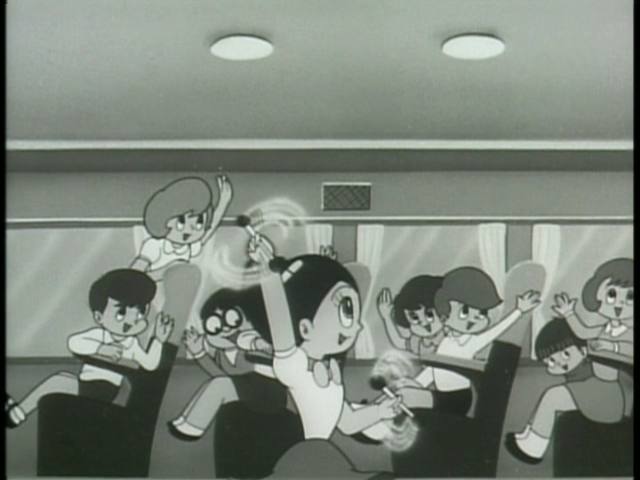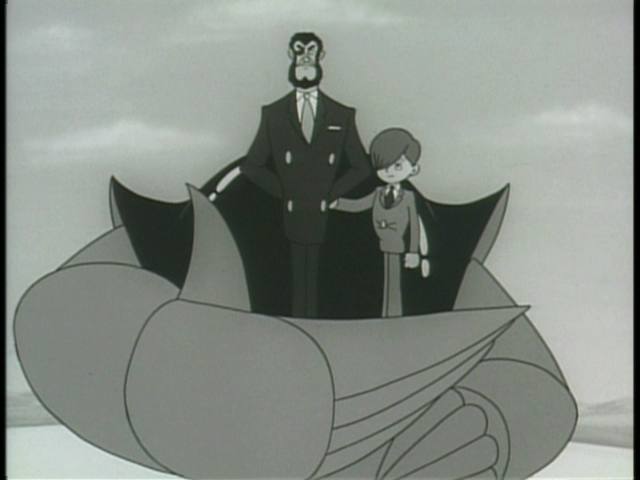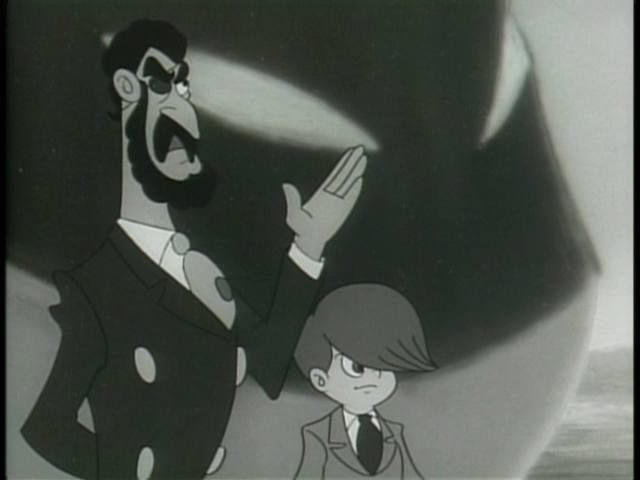 "My choo-choo is so much better than March."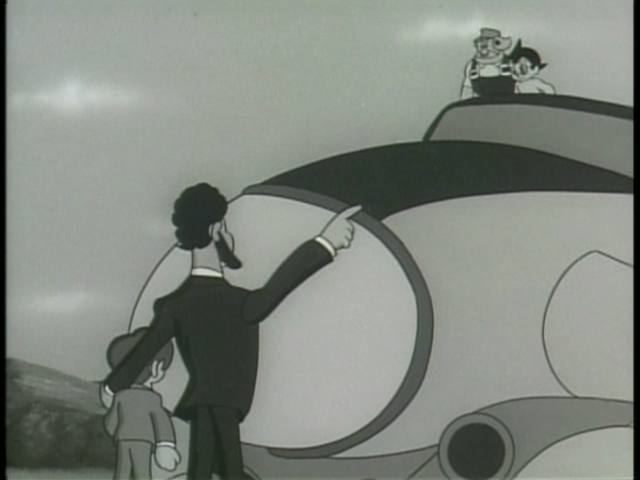 "I challenge you to a race; the losing train is to be destroyed!"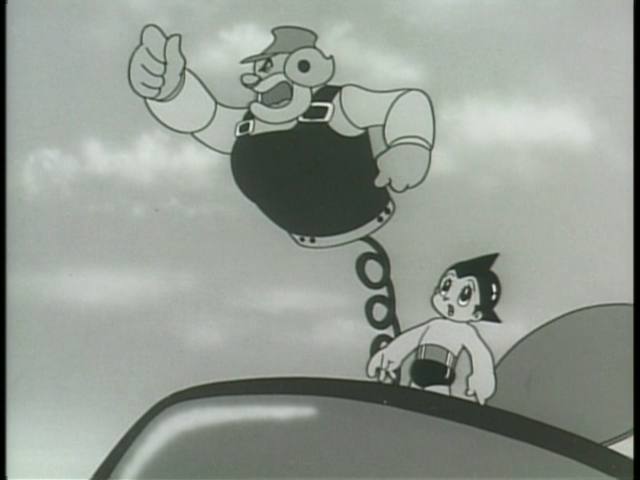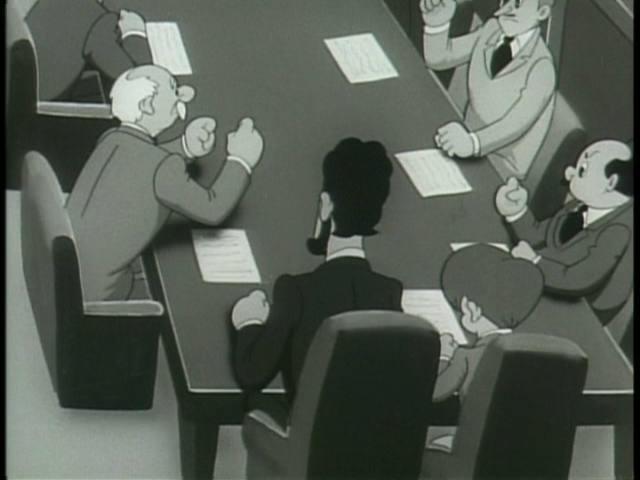 I guess this is where they proposed rules & such.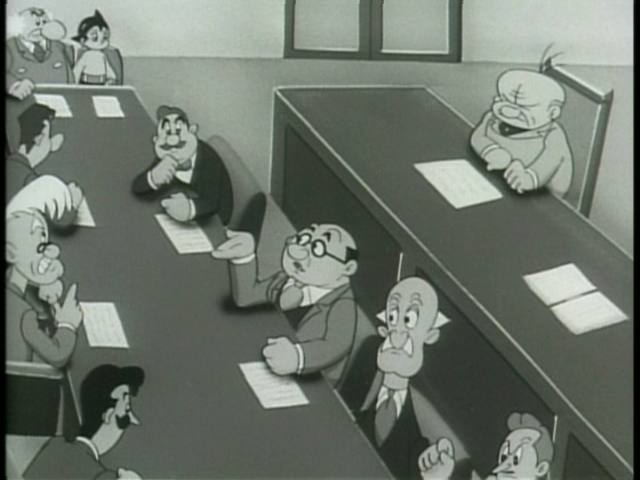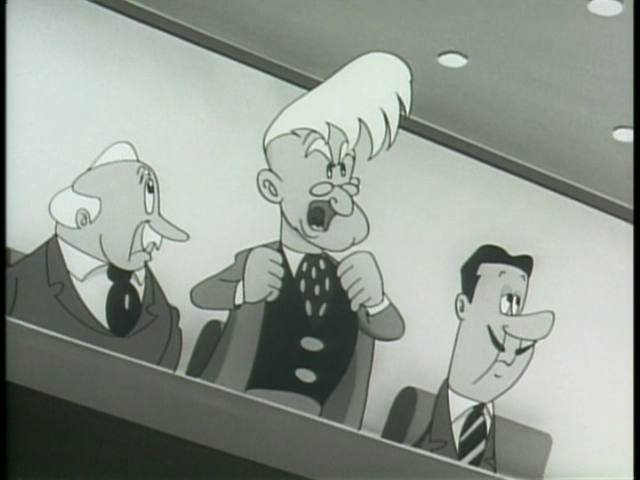 Note the Popeye features on this guy chin & nose.
The 'T' seems a bit weird; The BK had one on his shield.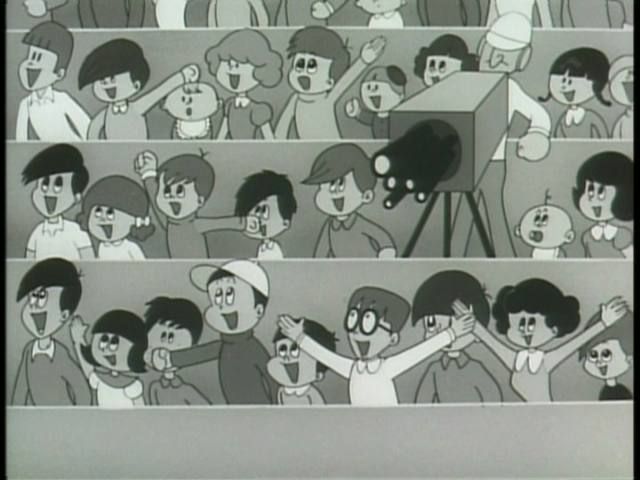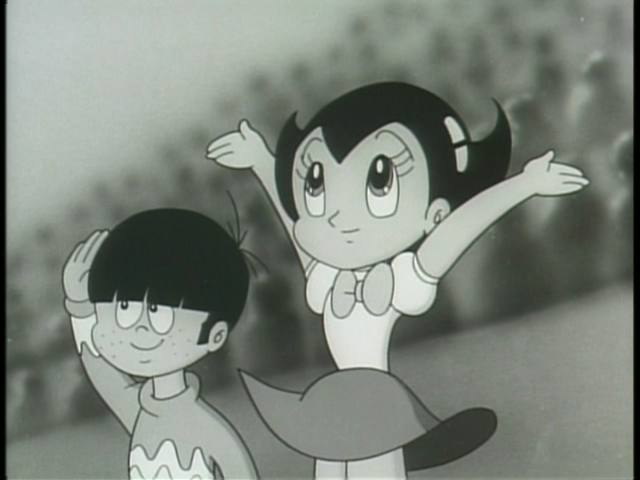 Does this little boy seem familiar? Some might remember his appearance in
114, METRO MONSTER
, another train adventure.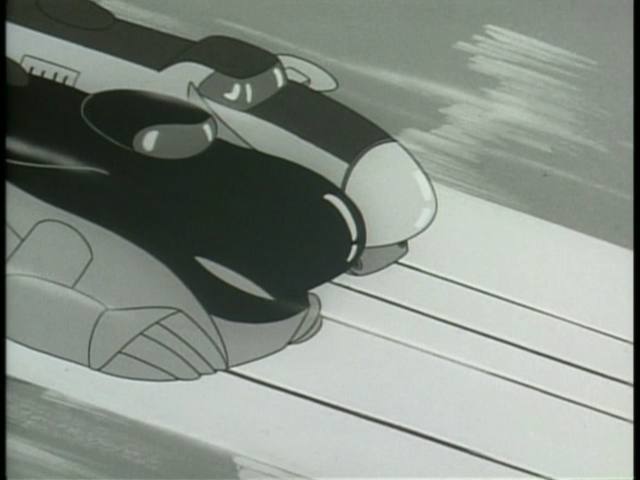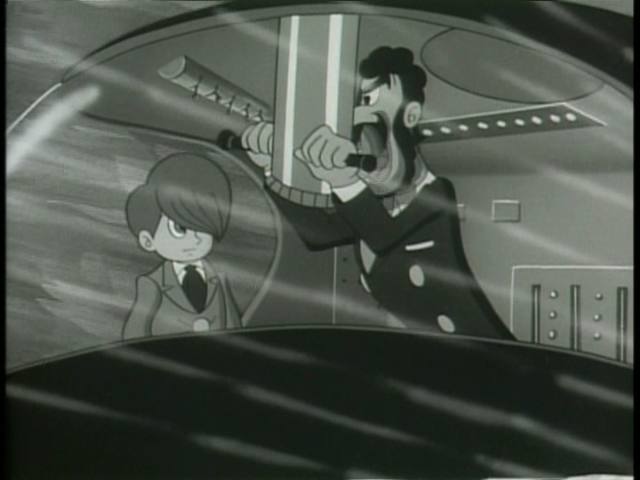 Periscopes in locomotives?!