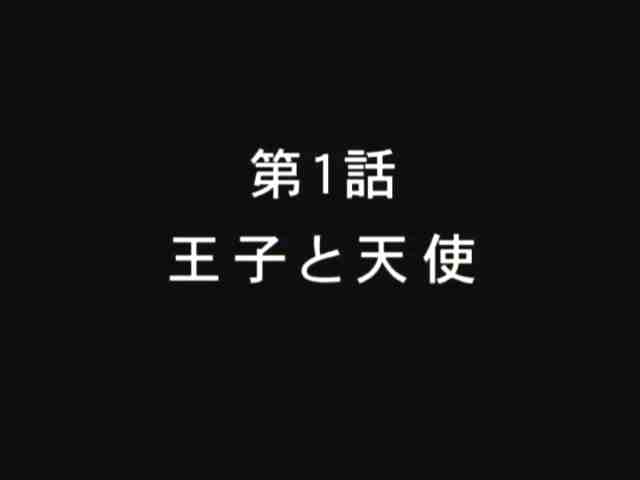 Here are some scattered images from this episode!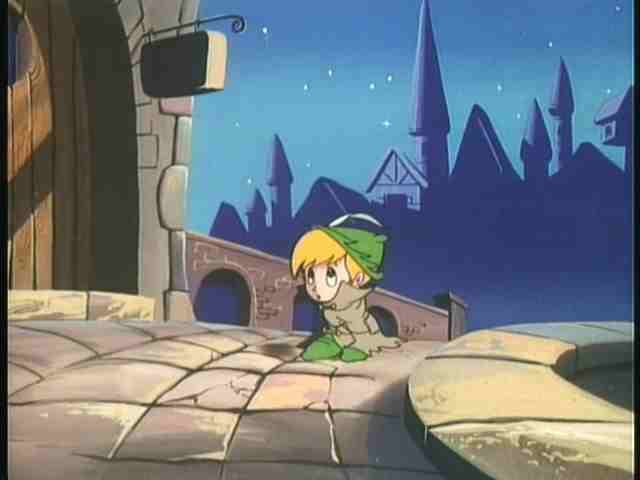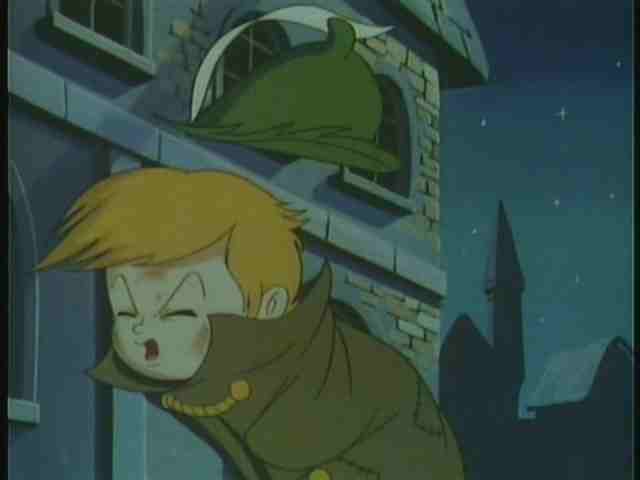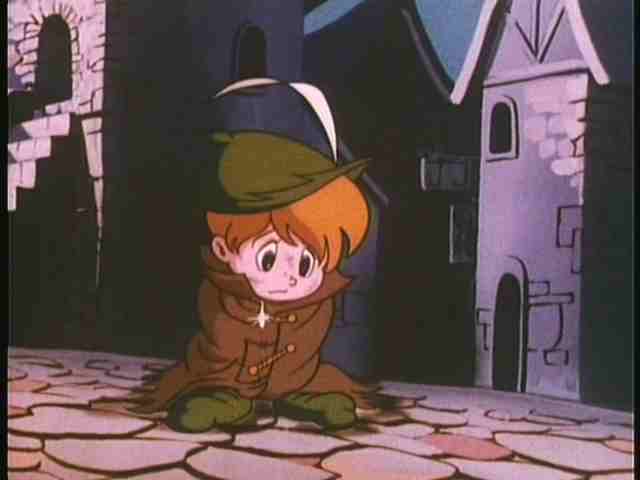 If you are wondering how a cute little kid (Tink) ended up in this situation, check this thread:
Ribon no Kishi 00 PILOT
In fact, this is a good place to start.
We start the series in the present; Sapphire is either 12 or 15, I am unsure which; though sometimes she seems little more than a child.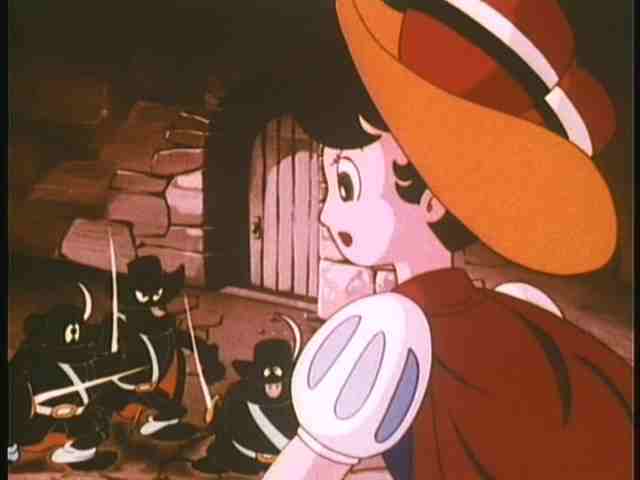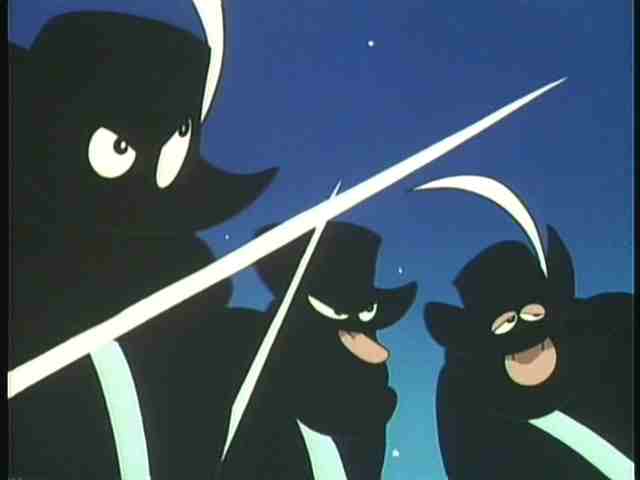 These are Nylon's assassins.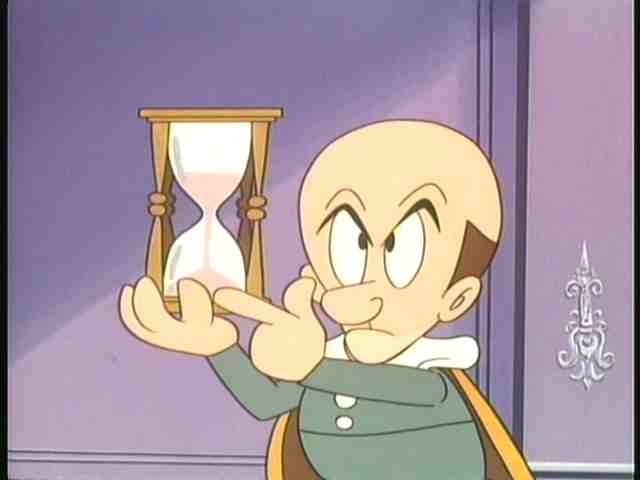 This is Gregory, though I use the English spelling, it's Romaji spelling is different. He is charged with keeping everything on schedule.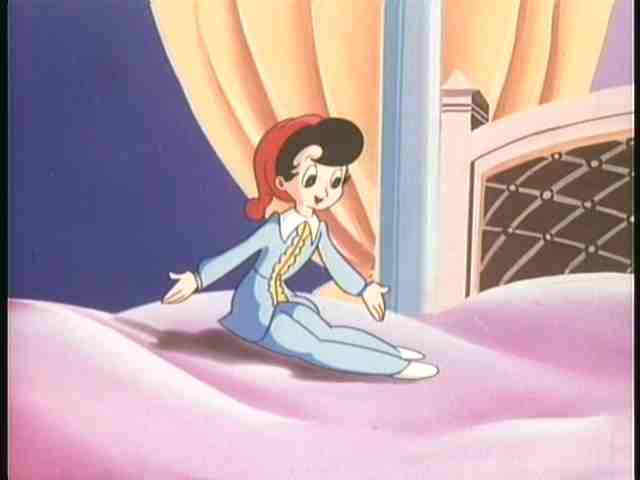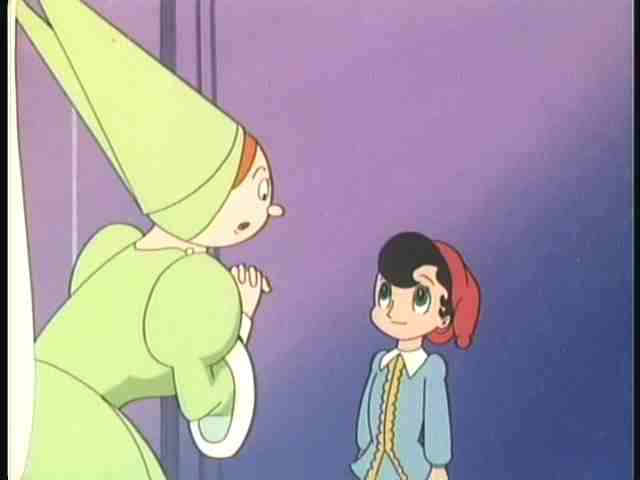 As I said, sometimes she appears to be very young.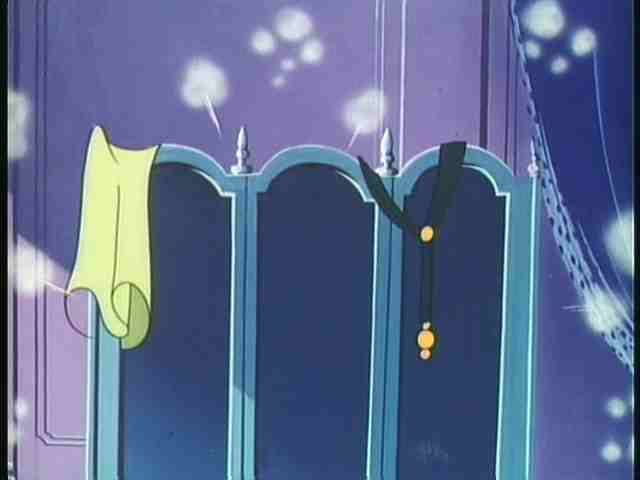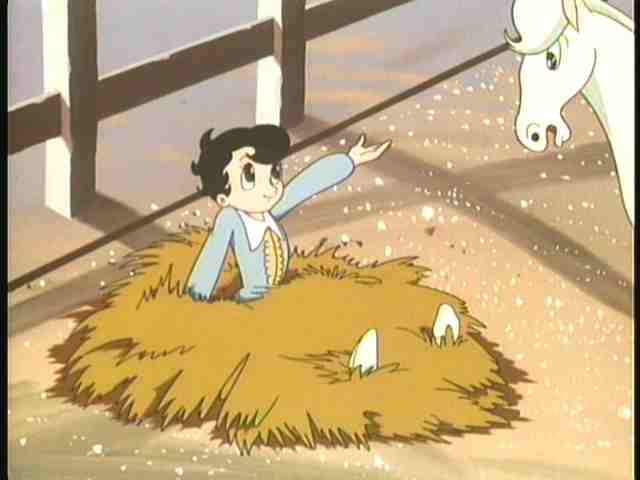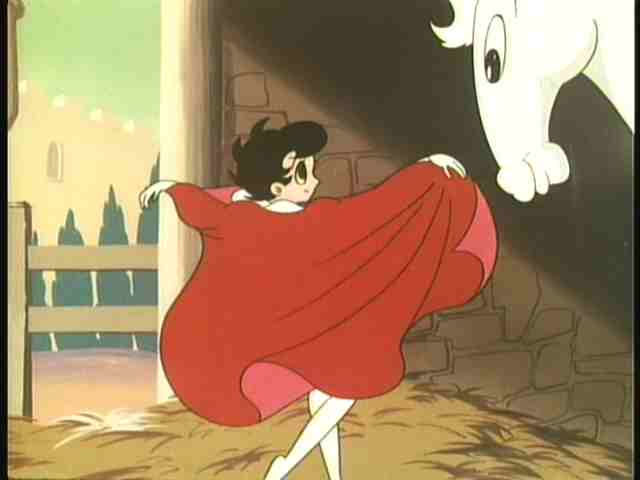 So, she eludes her responsibilities, and plays the tomboy; though she is supposed to be a male.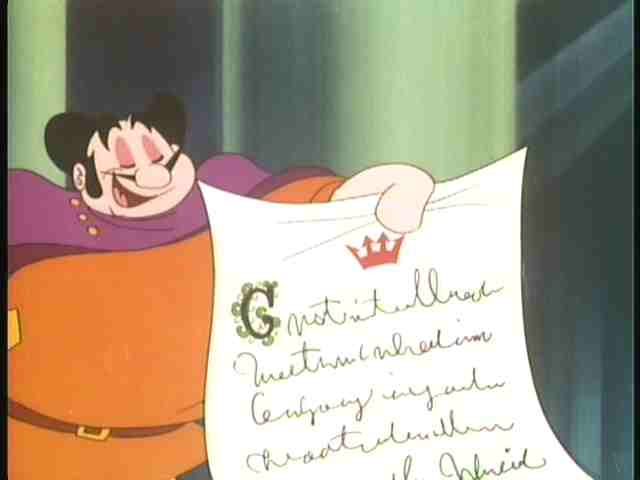 This is Duke Duralumin; as I understand it; these villains are named after artificial materials. I believe the HINDENBURG's skin was made of Duralumin. Anyway, here he is presenting the King with a document he would never sign.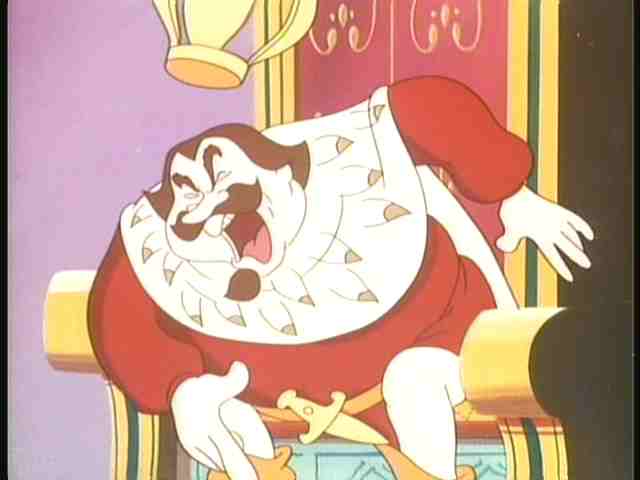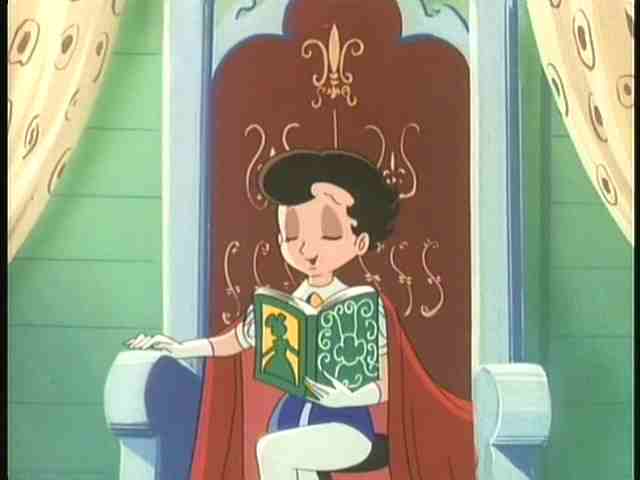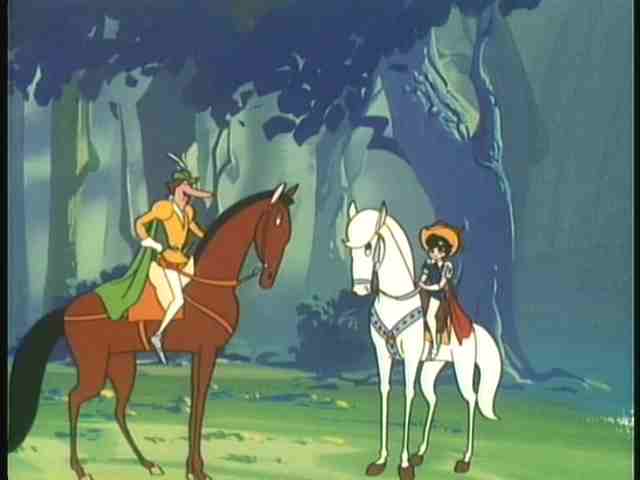 Sapphire unexpectedly meets Lord Nylon in the woods; he fancies himself a master swordsman, & challenges the 'Prince' to a duel. I fail to understand why Sapphire did not have him arrested, for threatening a royal.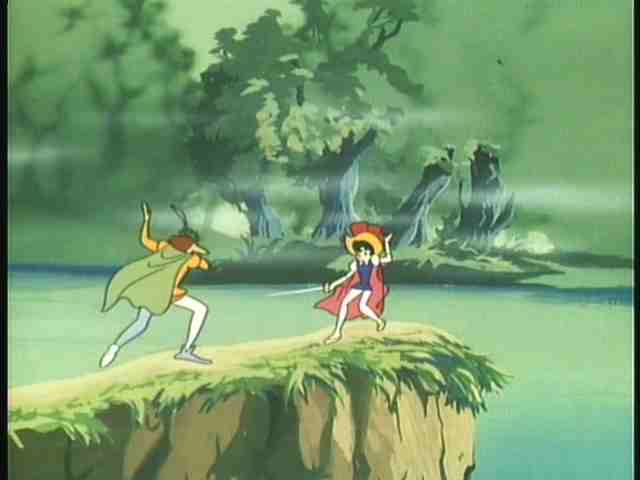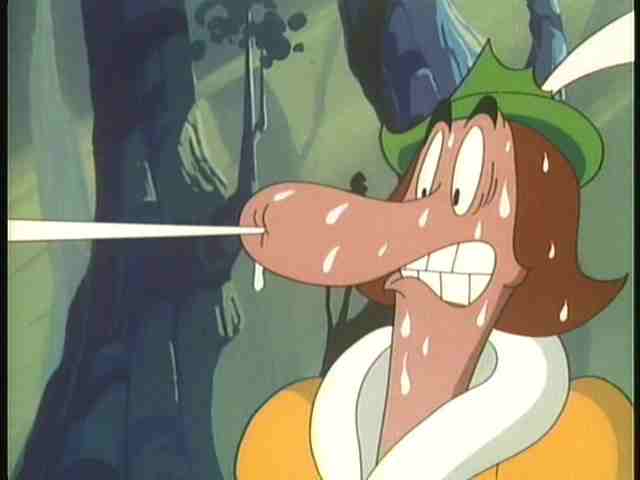 Sapphire is not convinced about the boy's heart! (See
Ribon no Kishi 00 PILOT
for details).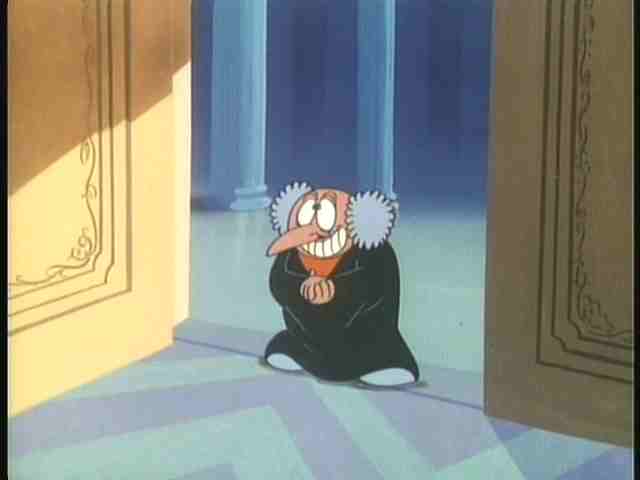 Does this guy resemble anyone you know?

Ponko is the apothecary, & has concocted a truth serum that Nylon will give to the queen, in hopes that she will admit Sapphire is a female.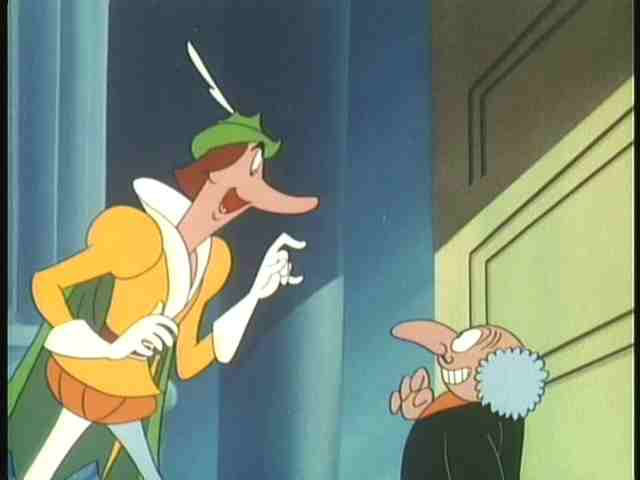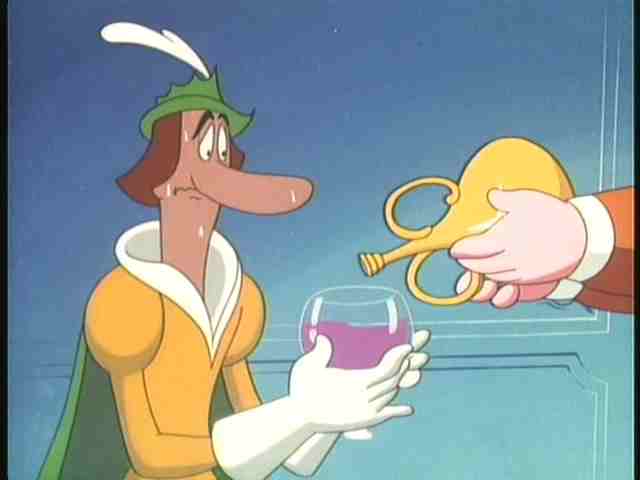 DD wants Nylon to take the first sip.
Skipping ahead, Tink has lured Sapphire to a little cottage for a Disney Homage: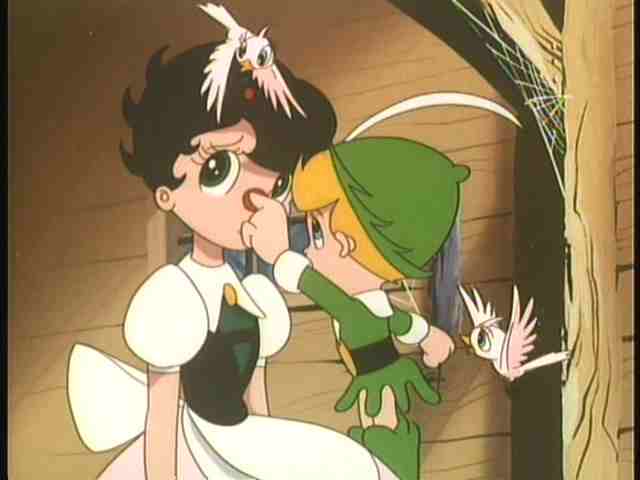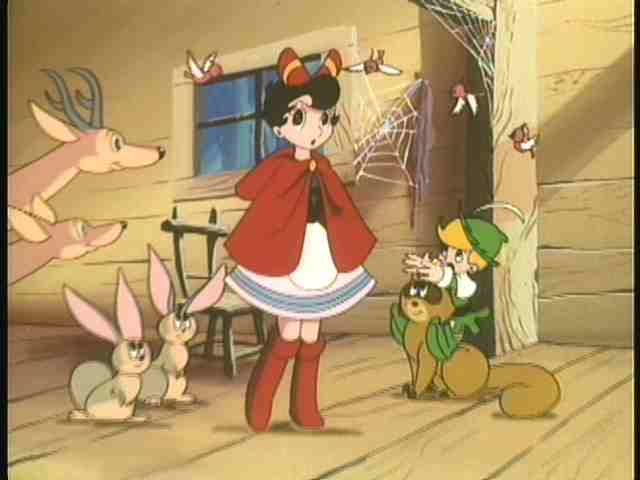 The bow in her hair is a living butterfly. Cute boots, huh?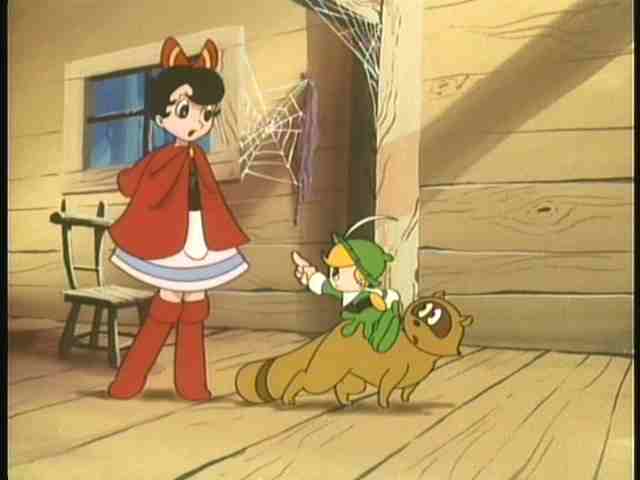 Enter the BBW: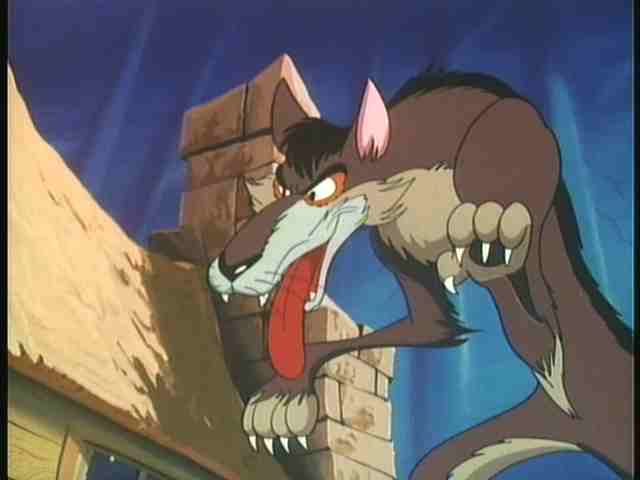 It seems he is hungry.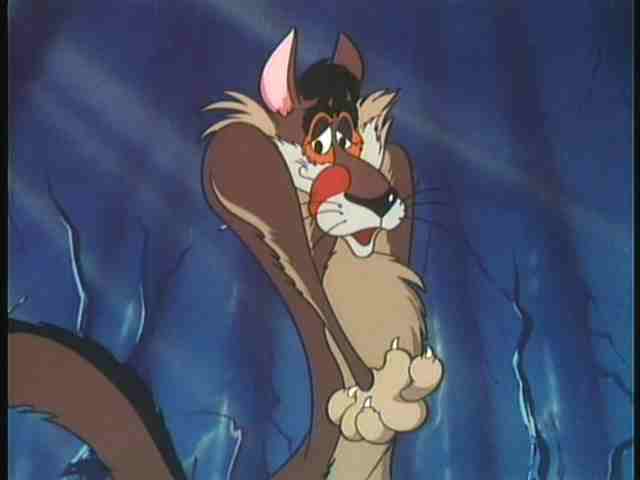 Or, smitten!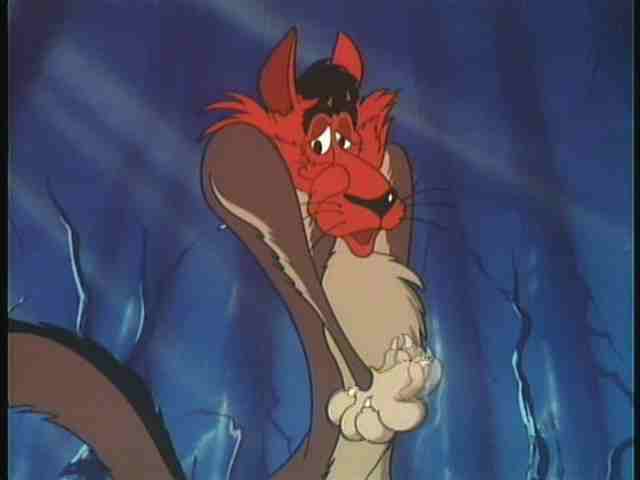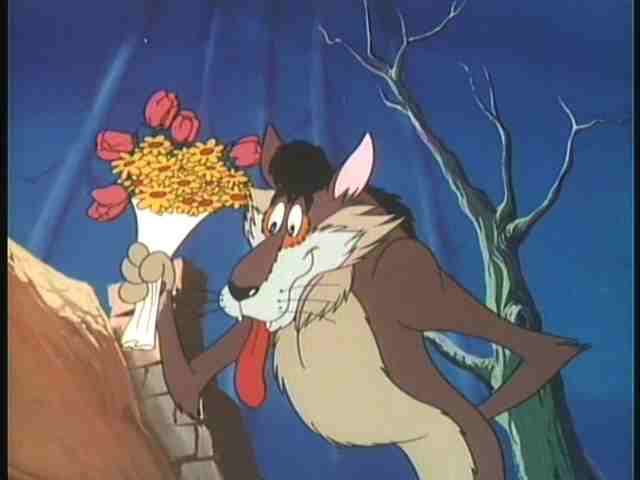 I have frames for an animated gif of this: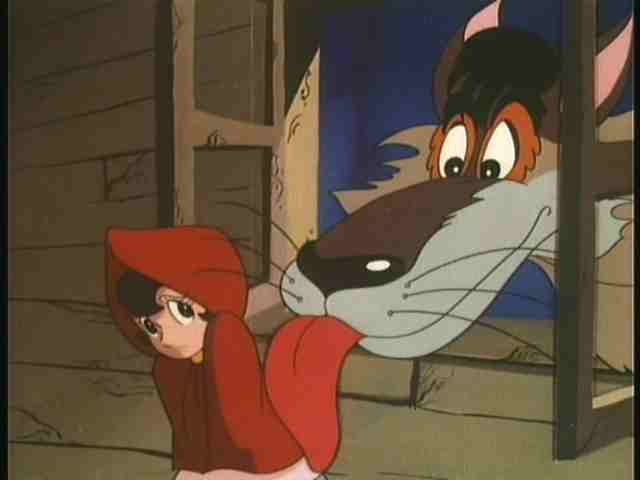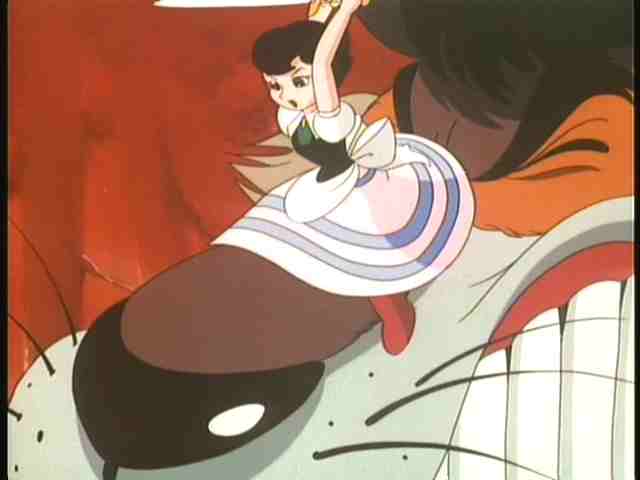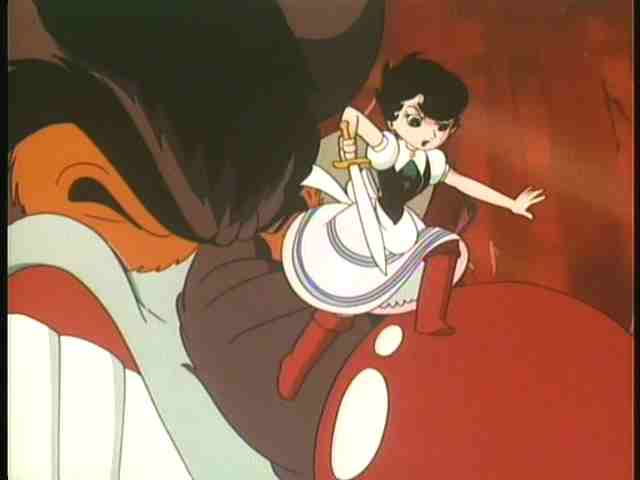 But, this love was not meant to be.