This is the 1st of two 1/2 length episodes.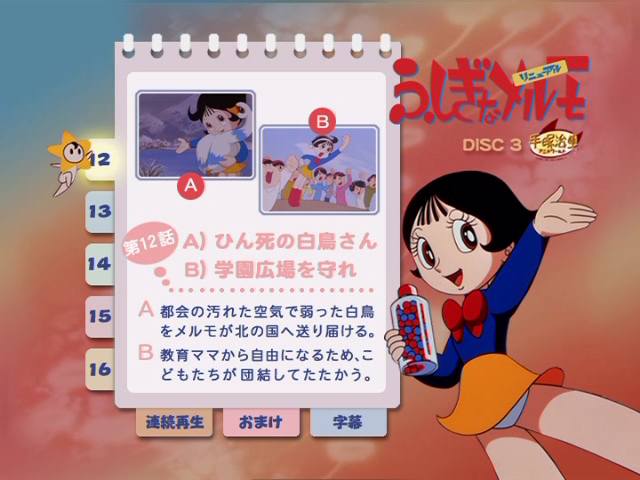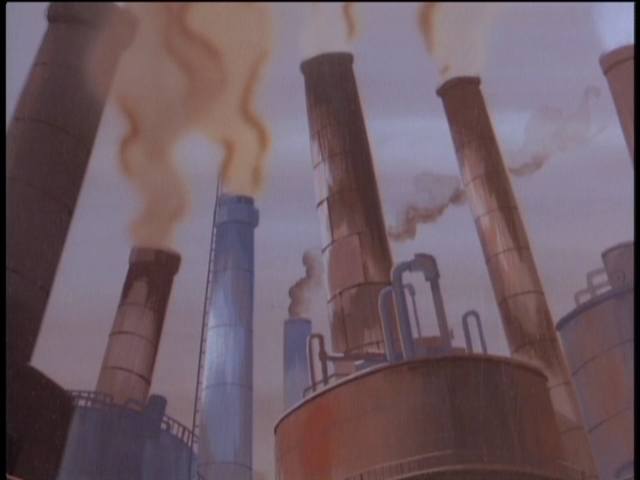 Another environmental themed story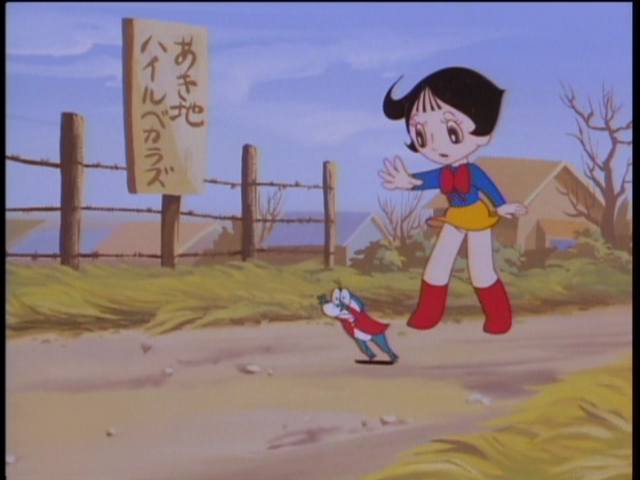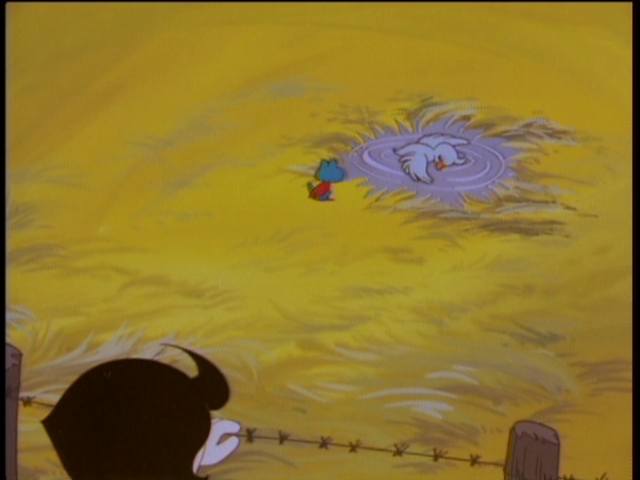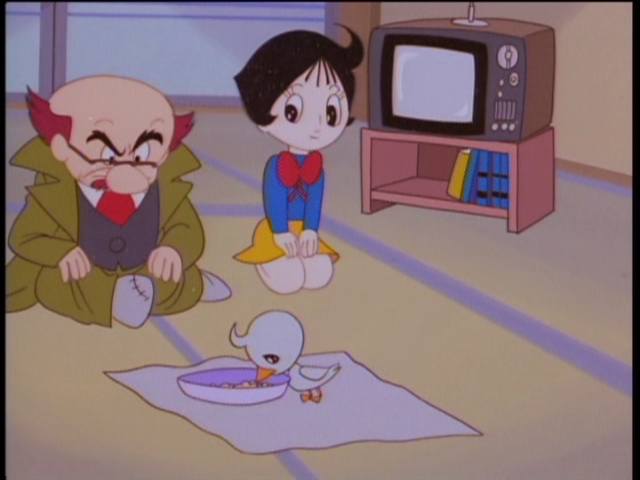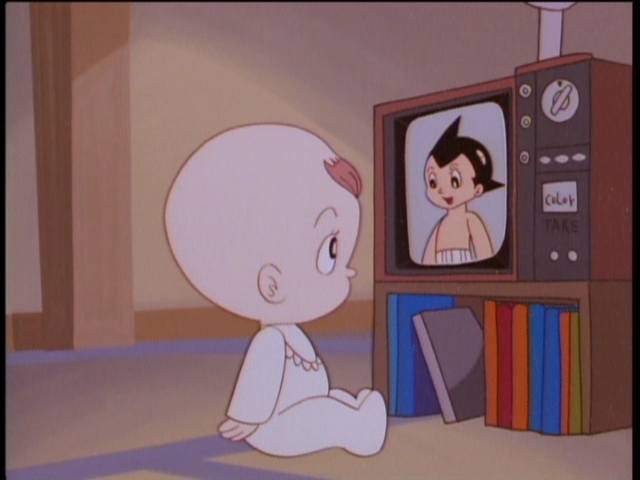 I know I posted this image earlier, here is the story that goes with it.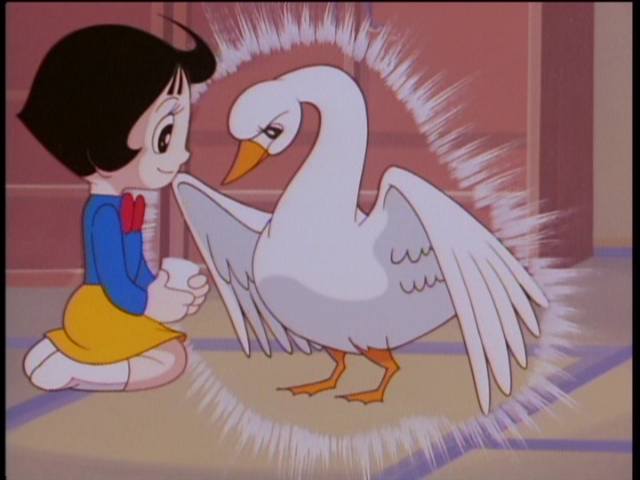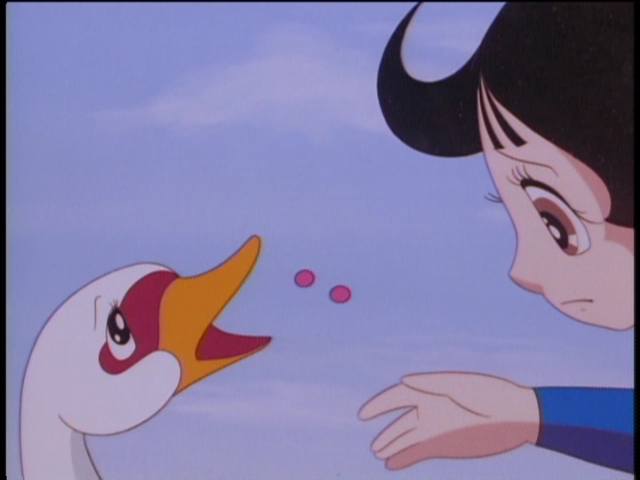 Melmo has decided to return the swan to egg-form, & I assume, put the egg in a nest.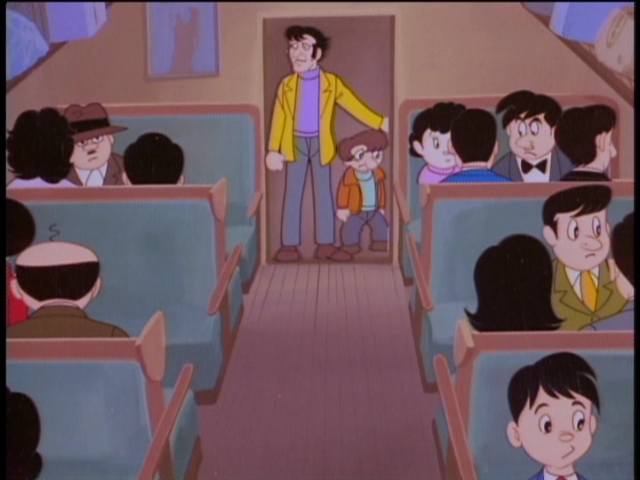 These are thieves.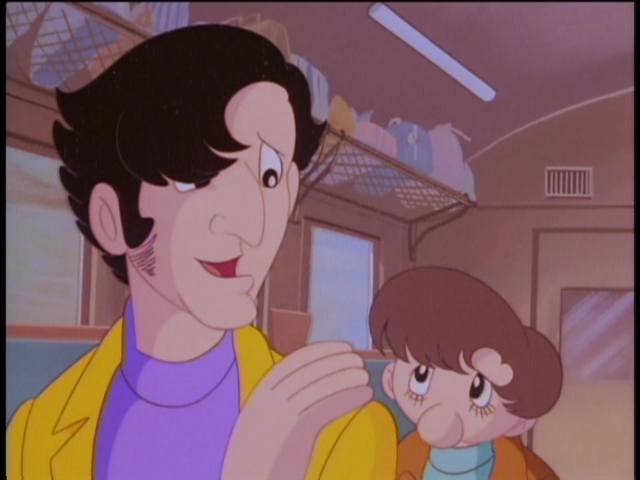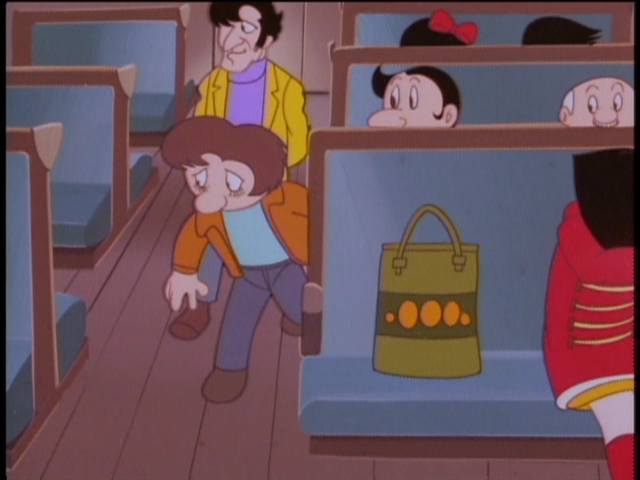 This one resembles Skunk's 1980s sidekick.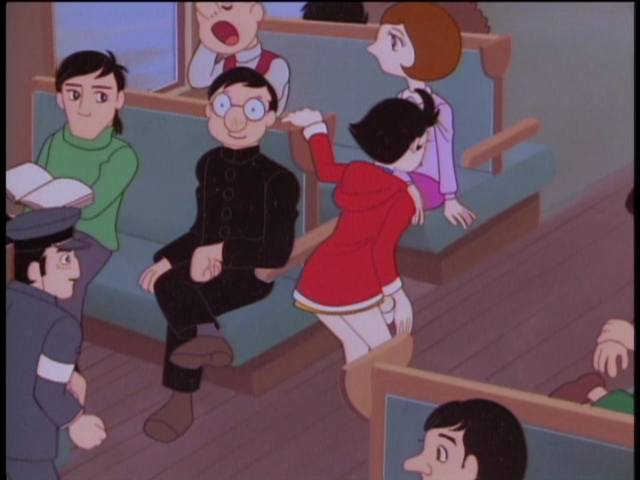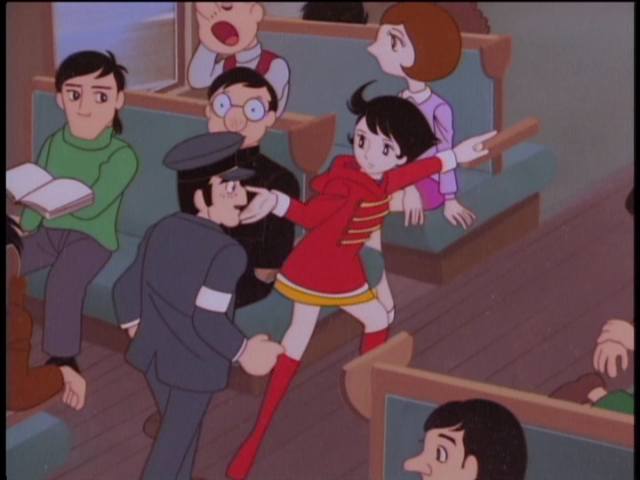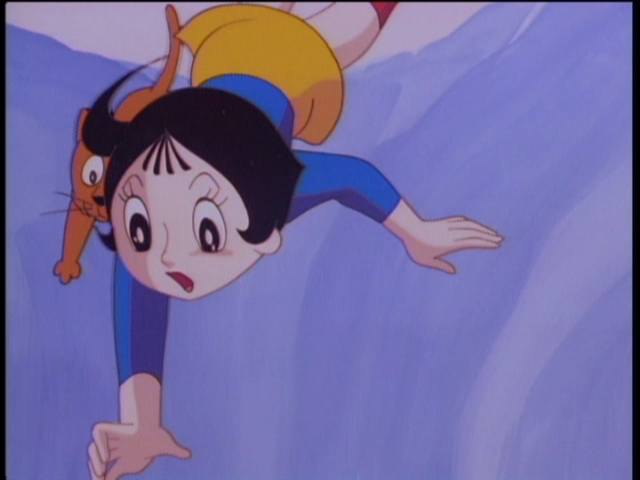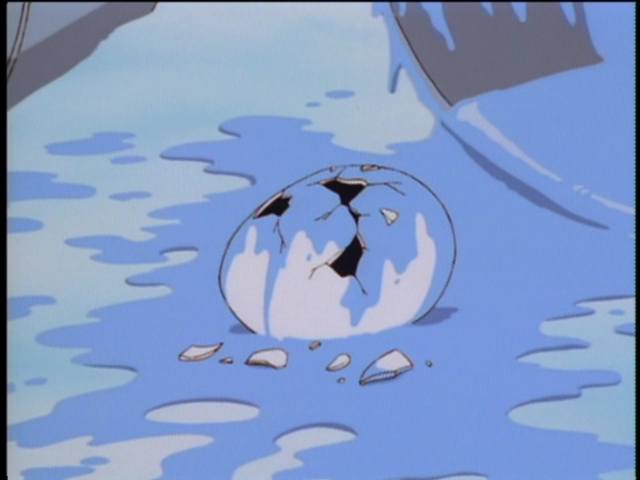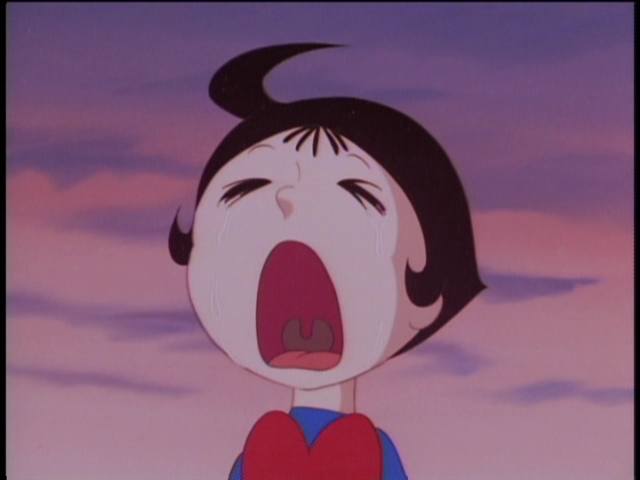 Somehow Melmo makes the egg whole enough to mature the swan.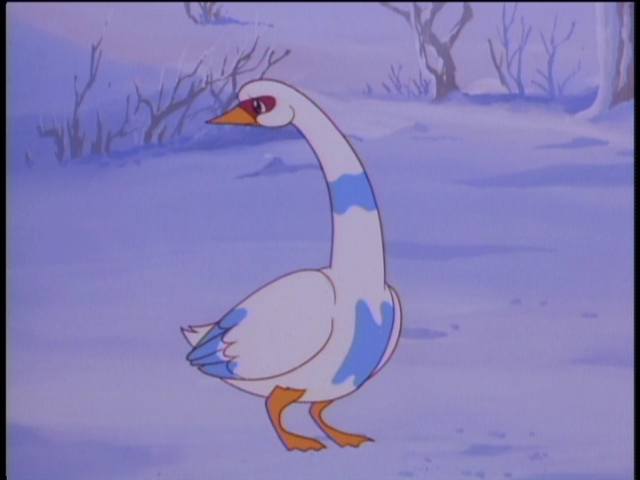 But it is covered with blotches--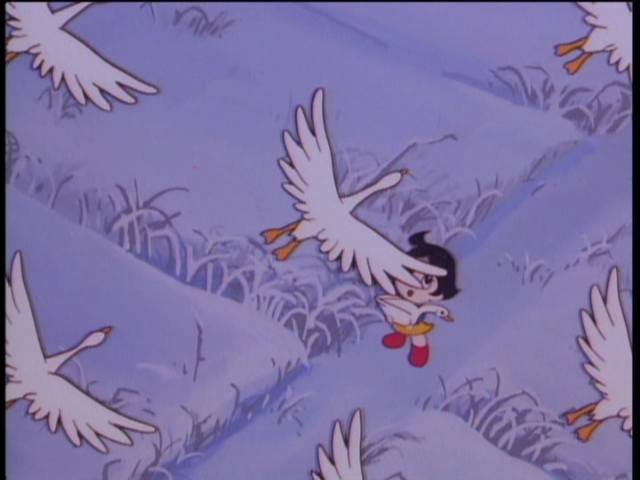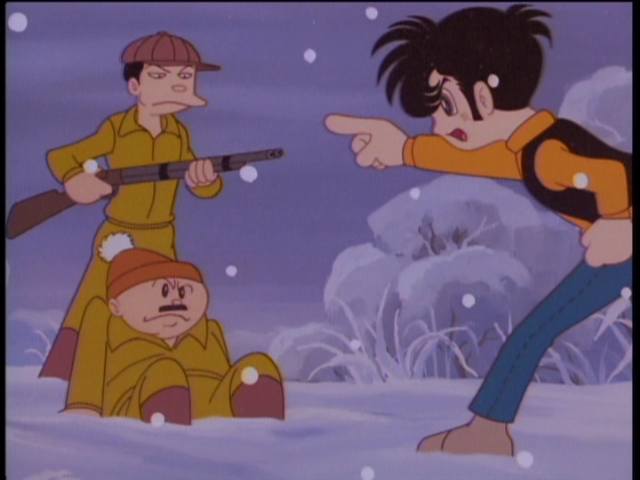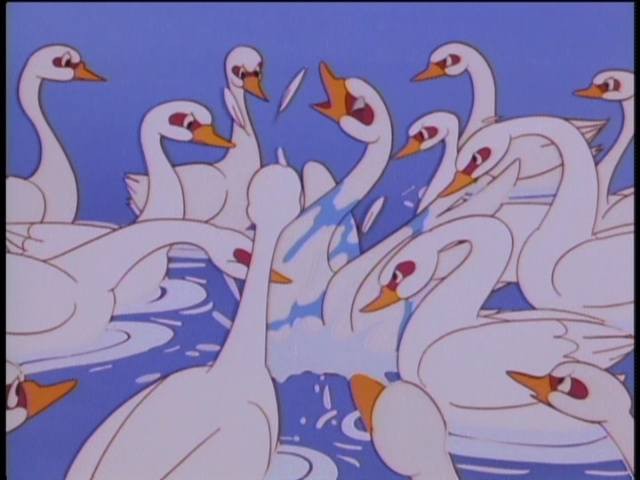 The other sawns reject it because of the blotches.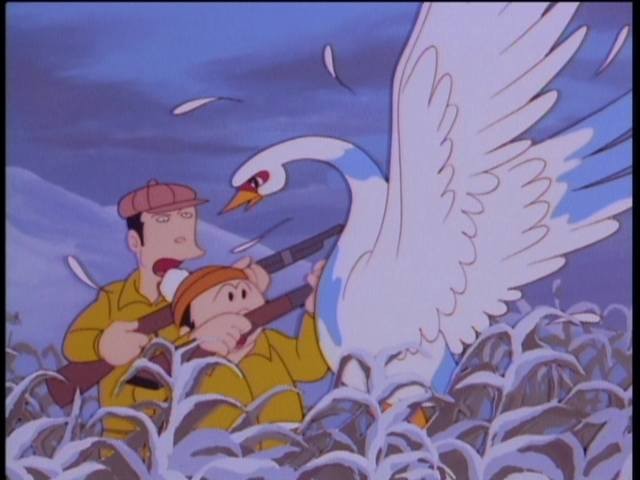 I do not know if the sawn attempted suicide by attacking the hunters, or if though spurned by the others, it nobly risked its own life to protect theirs.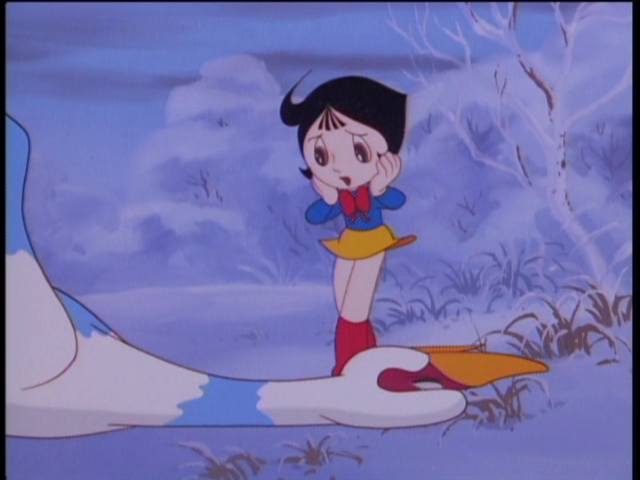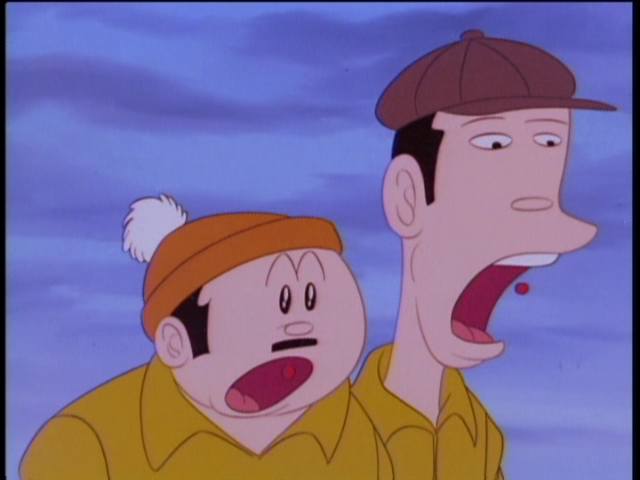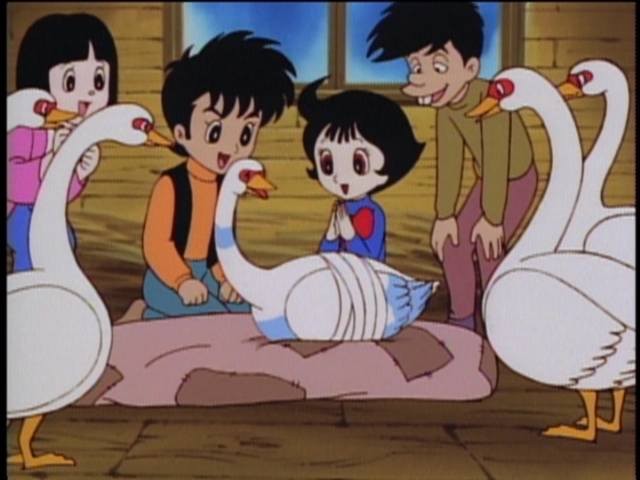 It appears that the other swans recognized its bravery, & decided to accept it as one of them, despite the blotches.