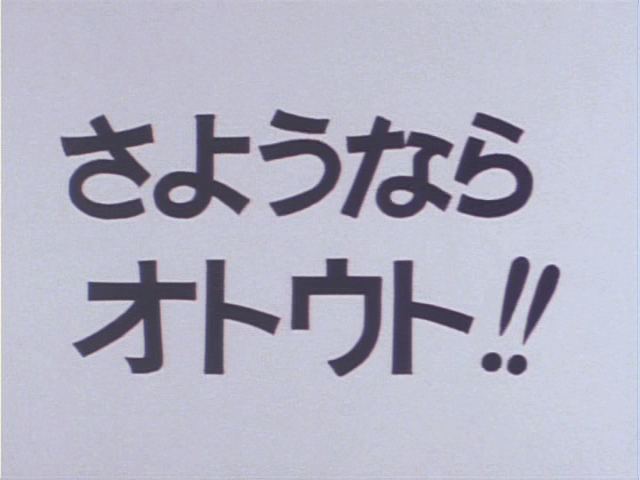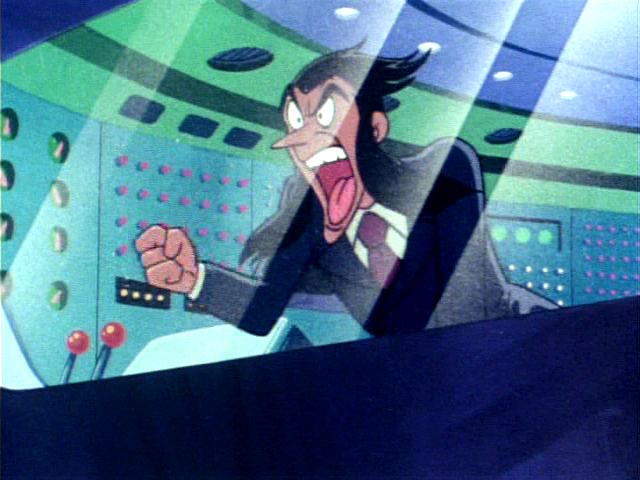 Dr. Yamanoue is solely interested in Mars' martial abilities, but Mars has ideas of his own.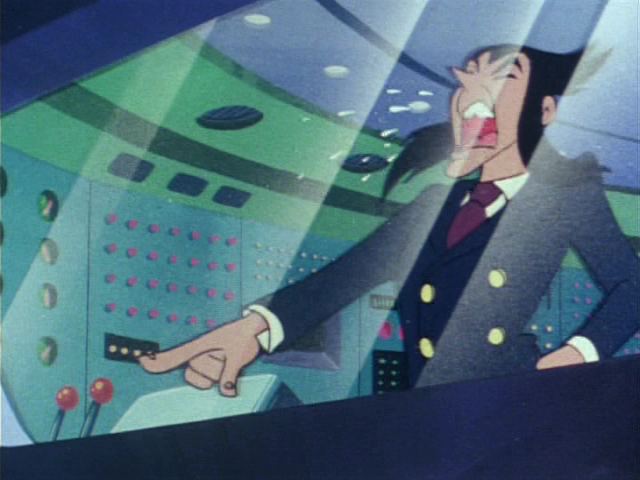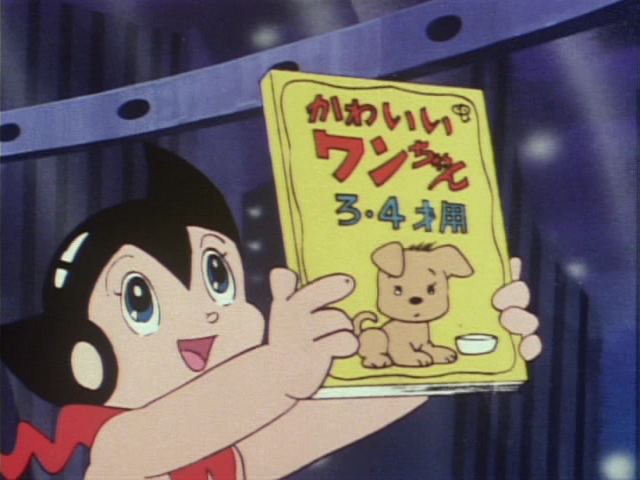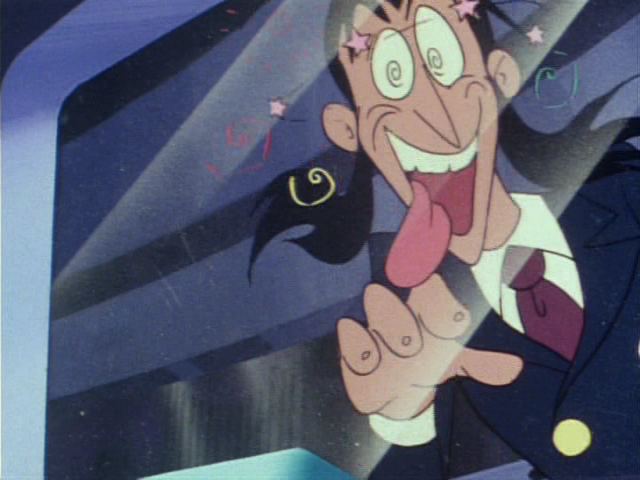 Yamanoue blames Dr. Kawashimo, who created Mars' AI, for making him too childlike. Yamanoue created Mars' body.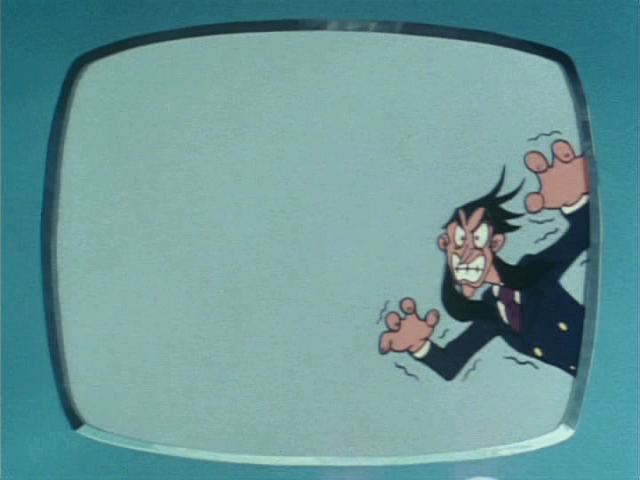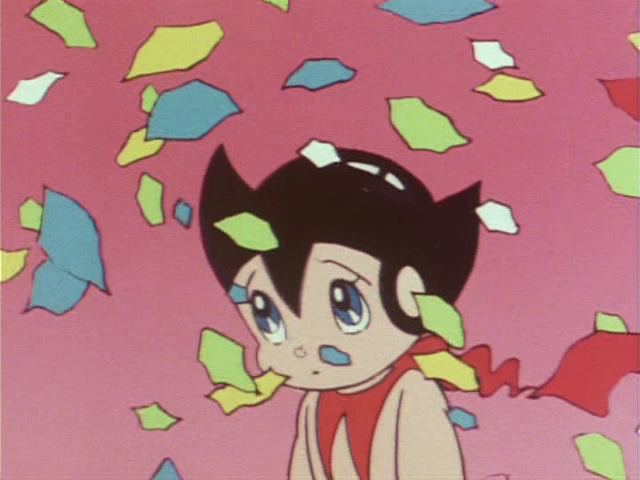 Combat training resumes: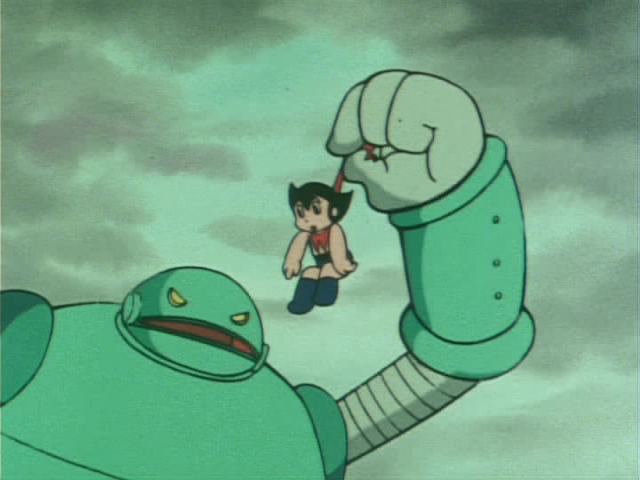 I think Max Fleischer depicted Popeye as using various sports in dealing with the bad guys. I have noted at least 3 occasions in the B&W series, in which Atom uses various sports in dealing with villains. Here, it goes the other way, though.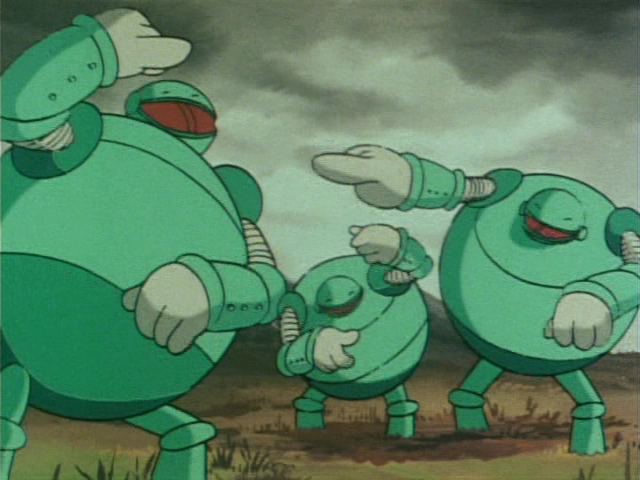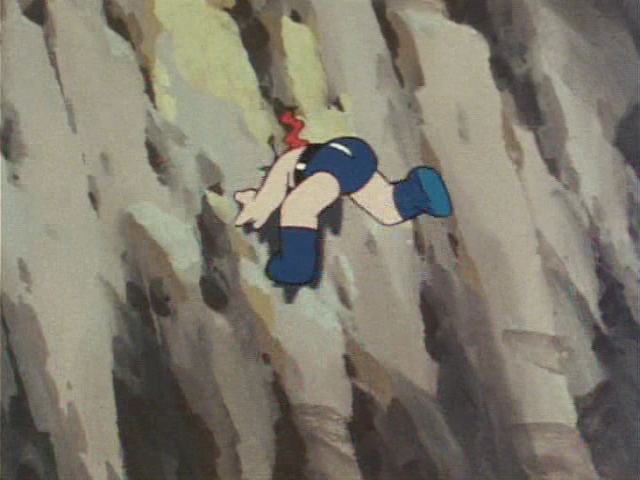 I have 2 sets of Mars trying to pull free, both would make good animated GIFs.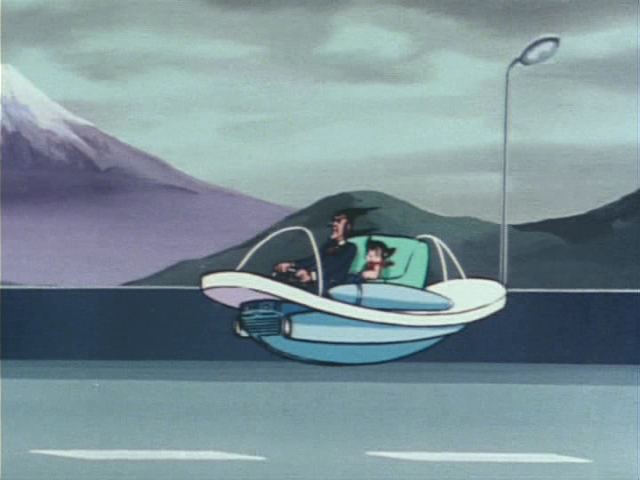 Fans of the B&W Astroboy series, may recognize this as Galapago 13, the robot car that abducted Dr. Ochanomizu, & took him to the Confederation of Gorgonia.
Here is the link to the 2nd version of
181 Ghost Manufacturing Machine
, in which this occurs.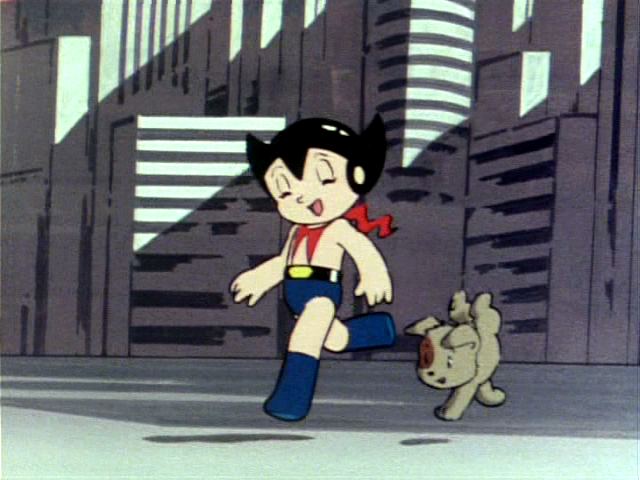 How very convenient for Mars to meet the very thing he wants!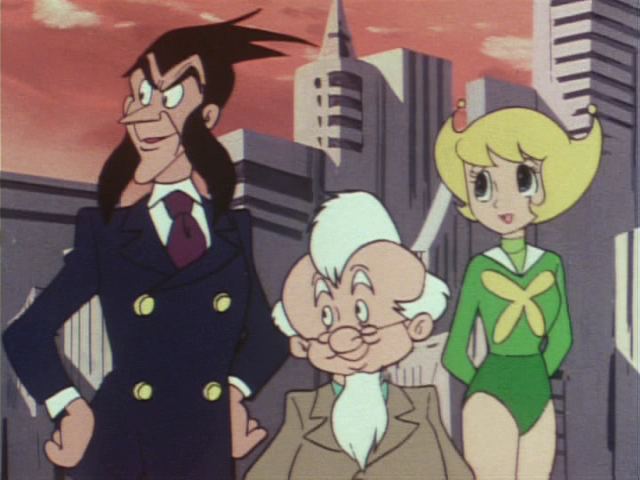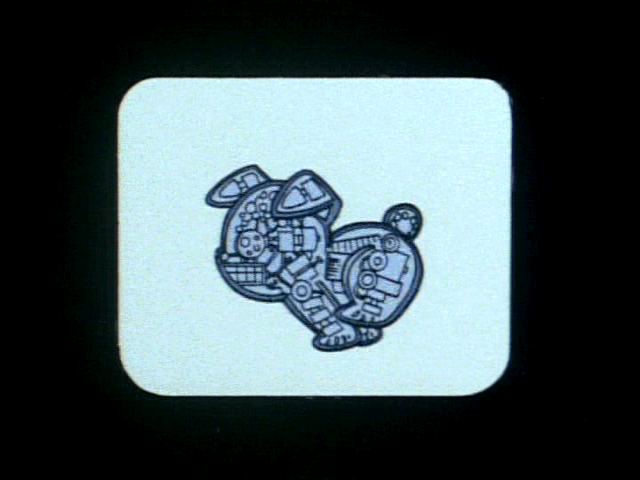 Only too late, do they realize that the dog Otouto (little brother) is a robot--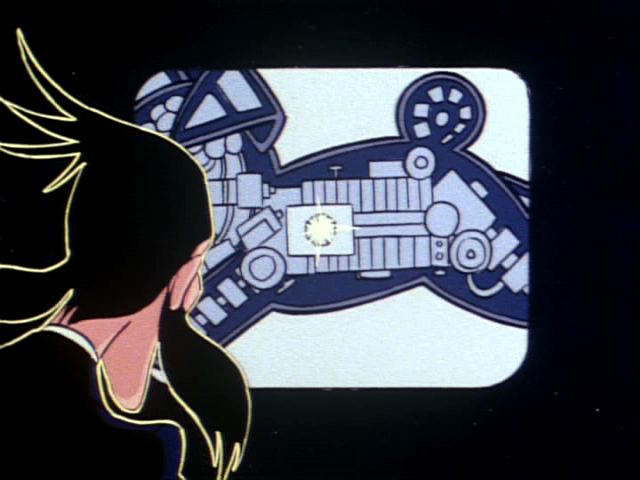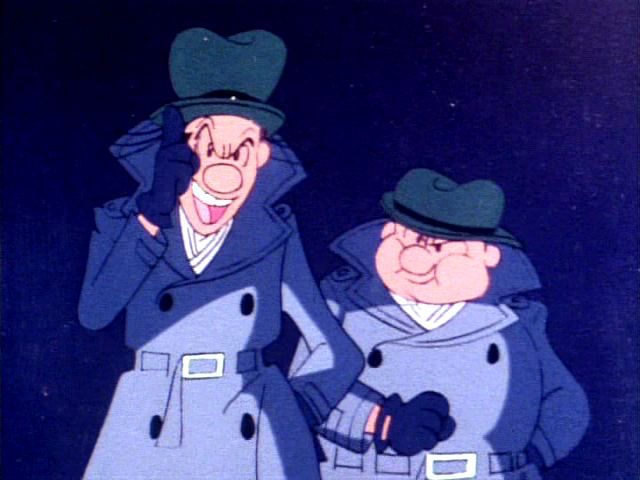 Tick & Tock's serious roles: enemy spies!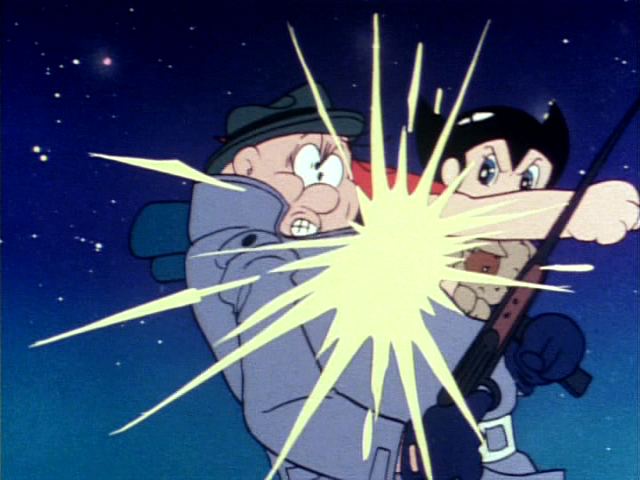 This is obviously not a comical punch! I guess I spoke too soon in that other thread!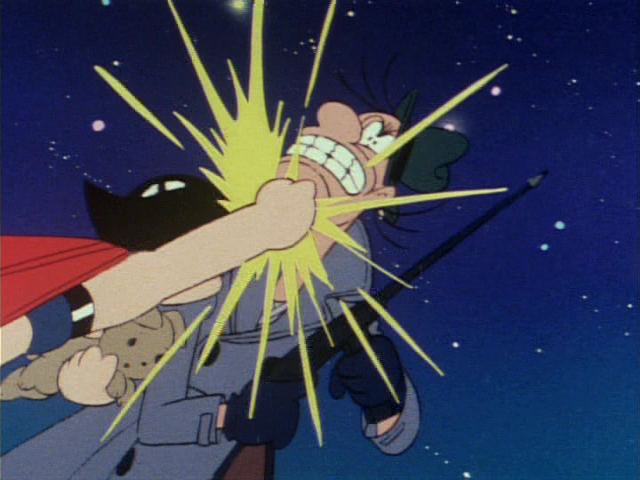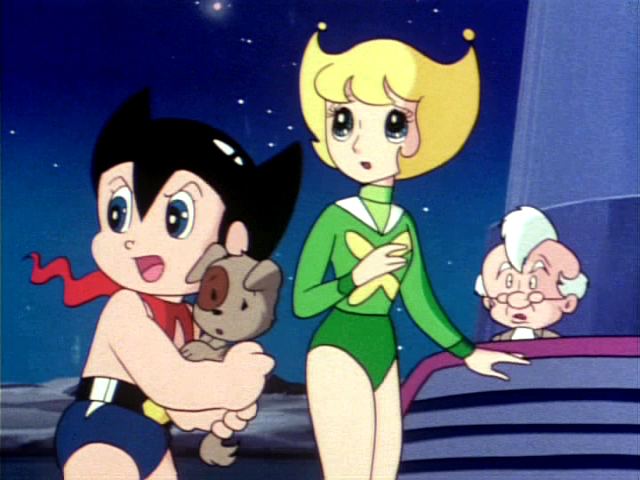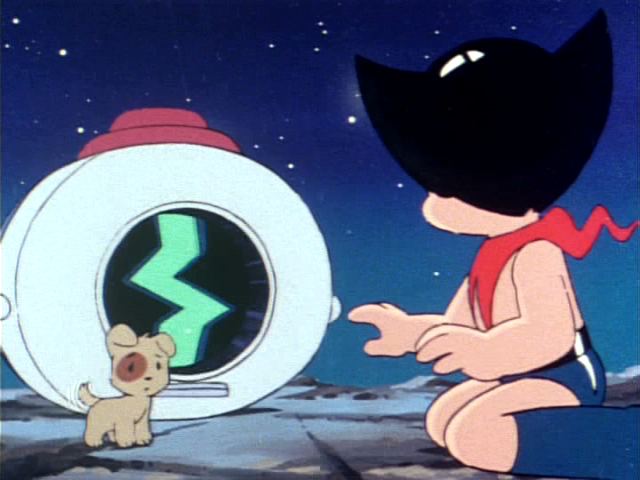 Though punched, T&T still have cards to play!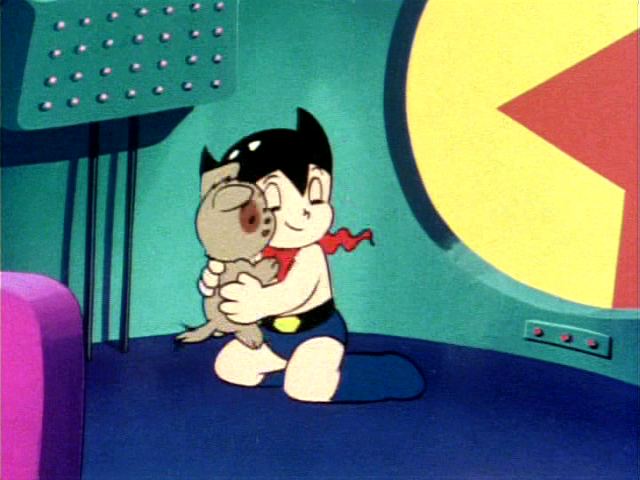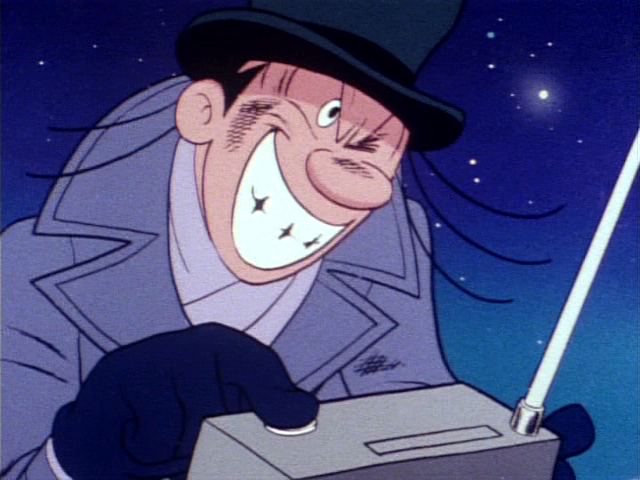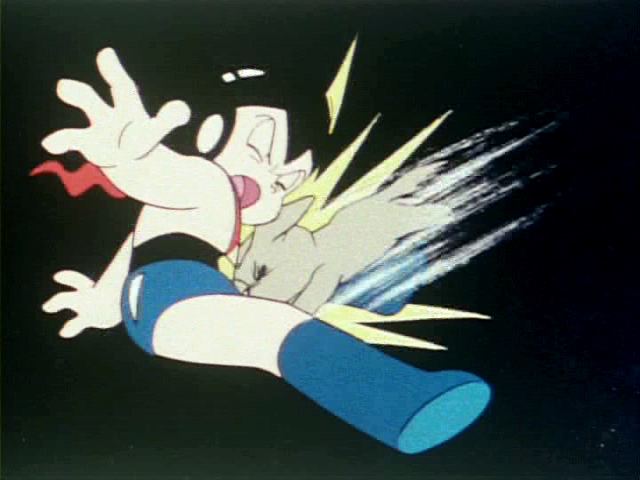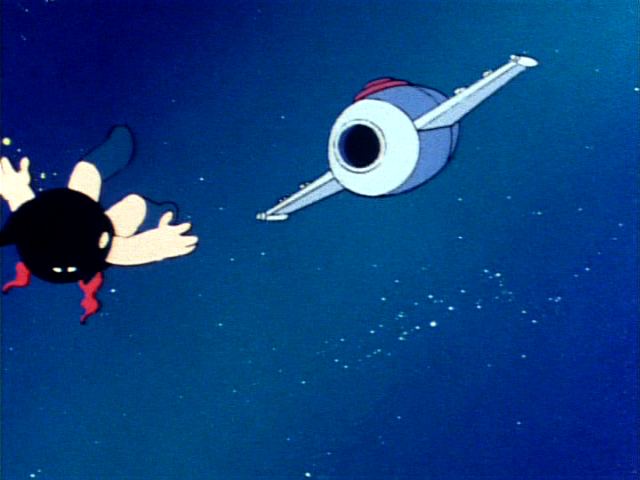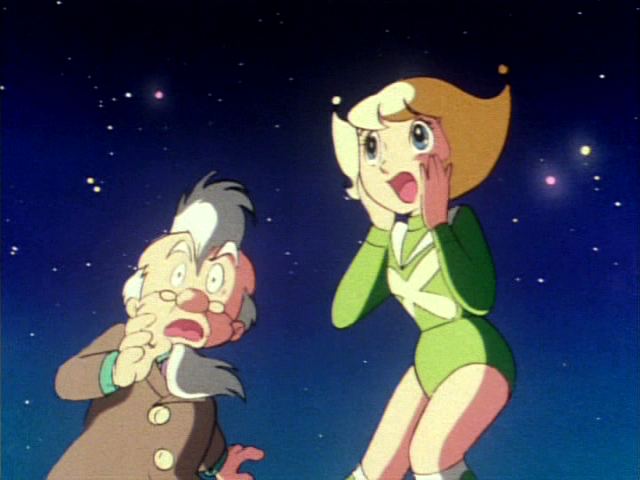 Though the enemy had created the pup to destroy Mars, the pup realized his new friend was in danger, & shoved him out to safety.