o.K., time for more RIBON NO KISHI (KNIGHT IN RIBBONS):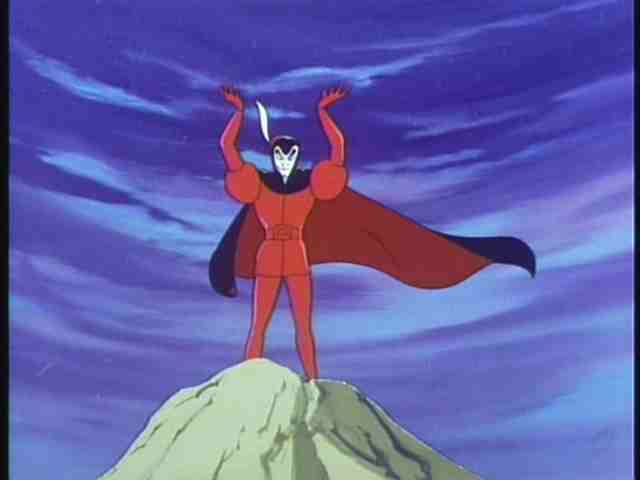 For those unfamiliar with the story, Mephisto wants the princess' female heart so his daughter will abandon her tomboyish ways & become ladylike.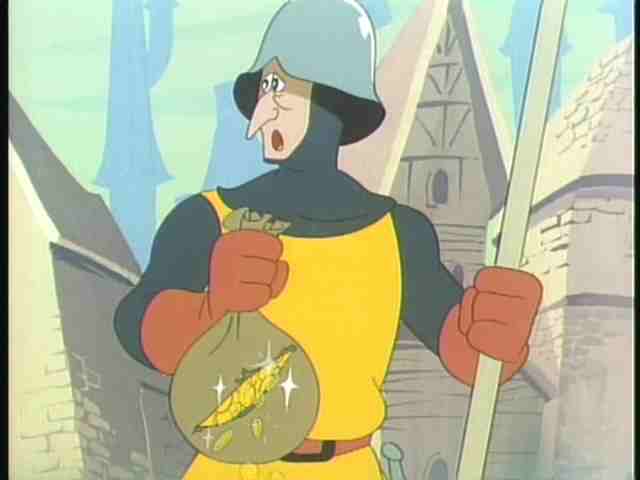 The evil Duke Duralumin has sent his men to squeeze the people for all they are worth.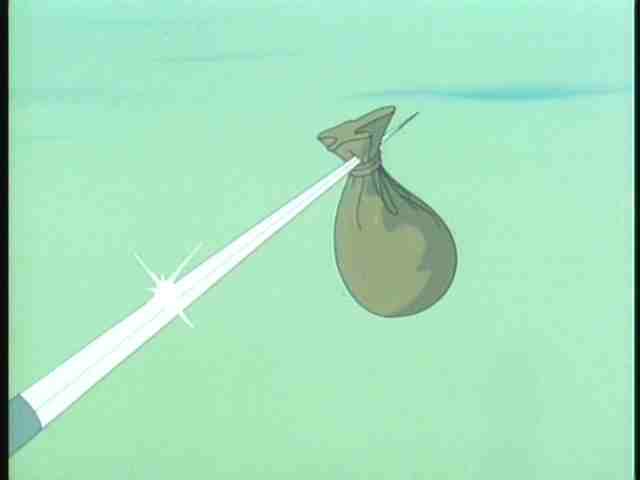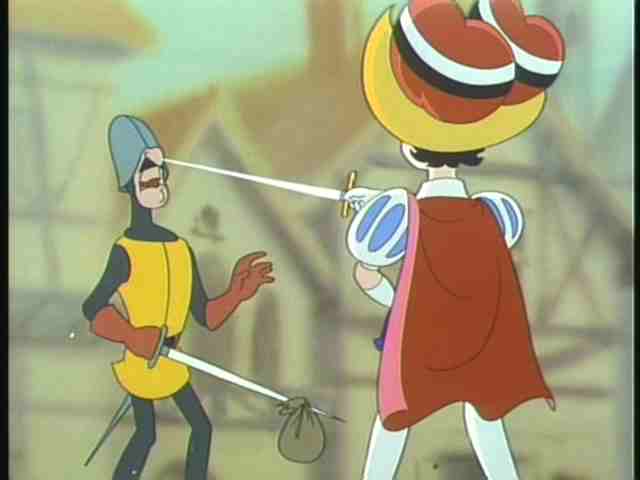 Sapphire, the Princess, has had to dress as a male & feign being one. She take to the deceit rather well, considering her feminine figure.


So cute! Tink is the one responsible for Sapphire having both a male & female heart. After having a difficult time gaining Sapphire's trust, she has accepted him as a friend, unlike the manga version, in which many pages turned before this occurred.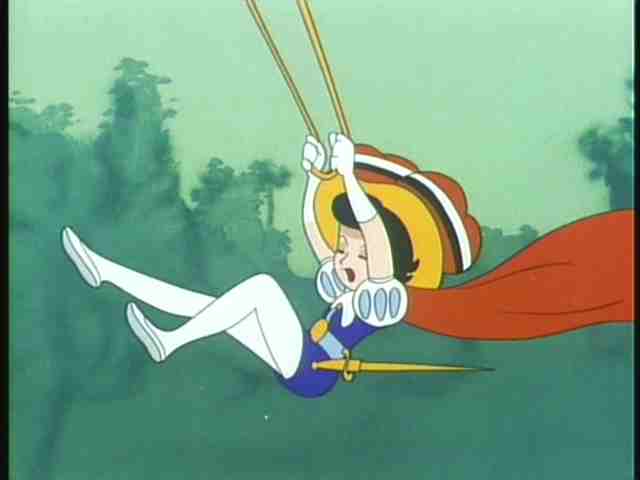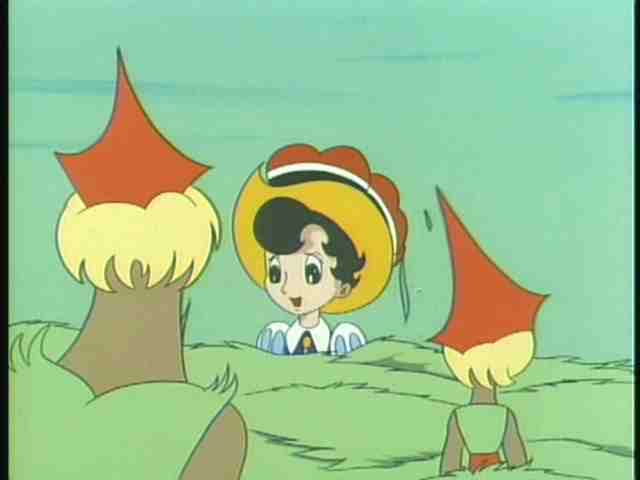 Unlike many in the upper class, Sapphire has no qualms about associating with the peasants. These particular peasants, will appear throughout the 52 episodes.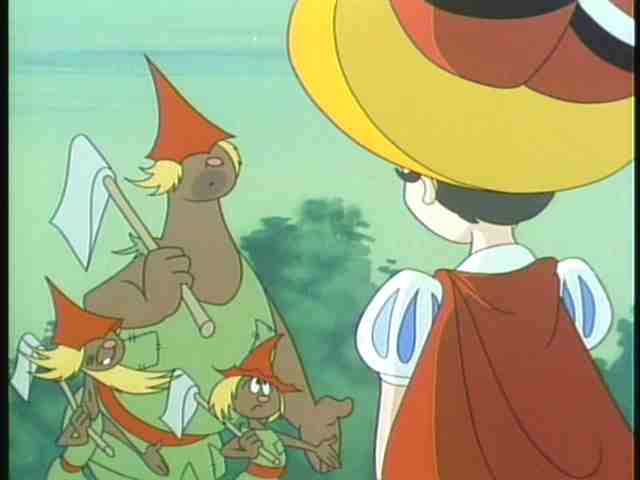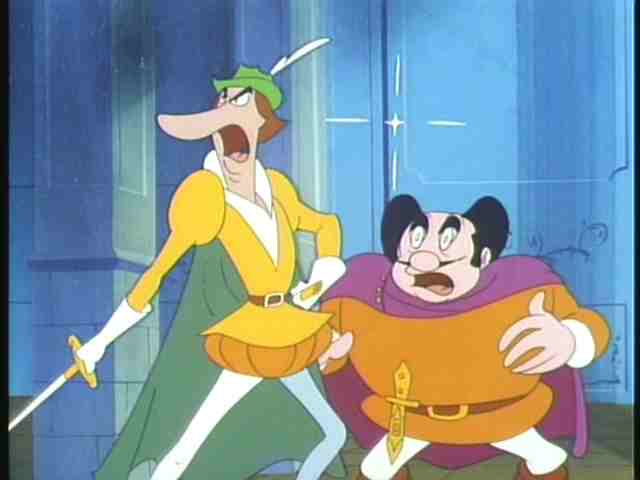 Mephisto has just materialized.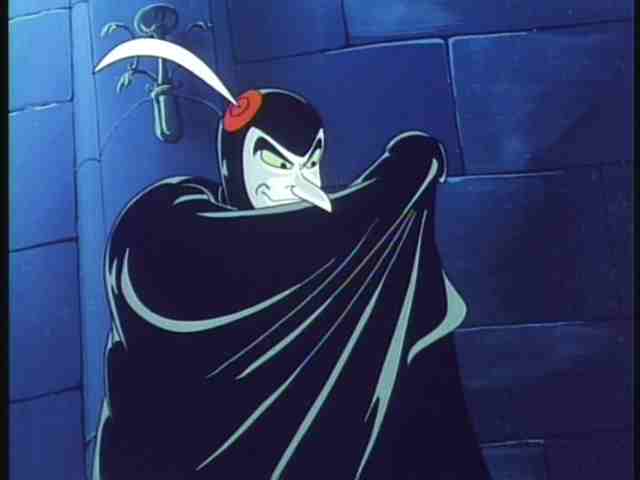 He suggests that as they both hate Sapphire, they work together; He will take he boy's heart (though I do not think he mentions this), while with her dead, Duralumin's half-wit son Plastic will be crowned, & the Duke will pull his strings.
A few of the Grand Witch's minions, dispatched to keep Sapphire from escaping: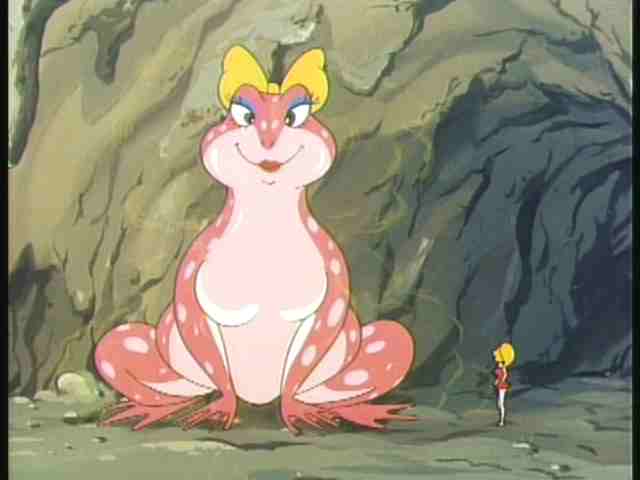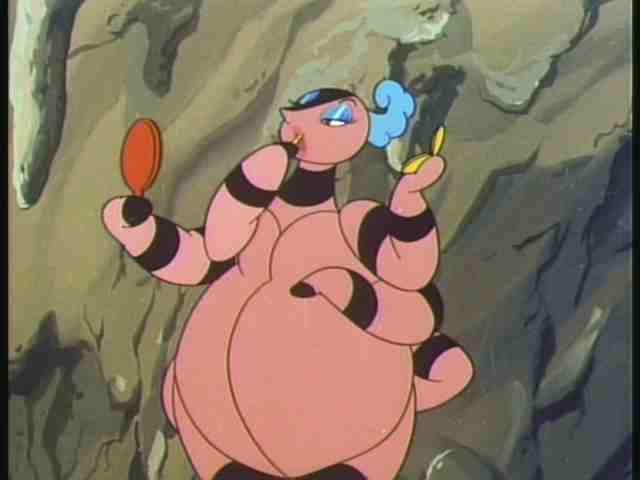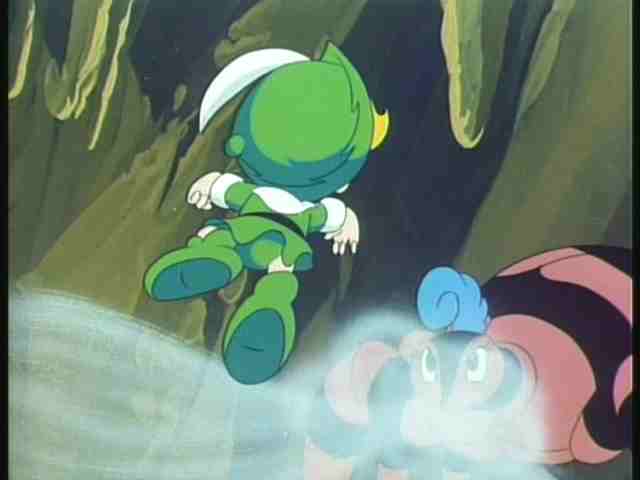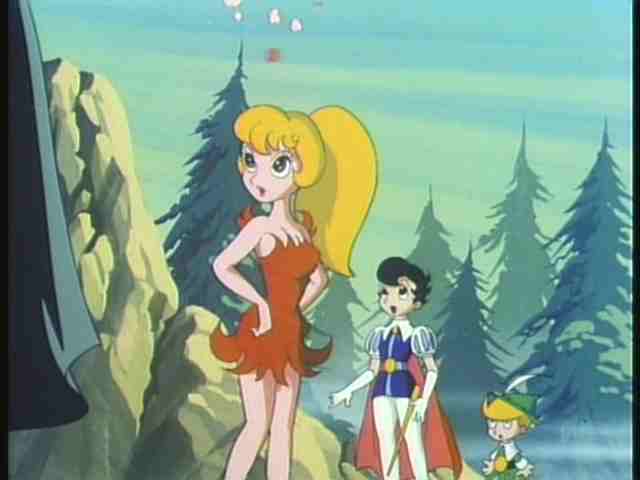 Hekate, daughter of Mephisto & the Grand Witch, wants nothing to do with their plans to make her a proper lady. So, she becomes friends with Sapphire & Tink.