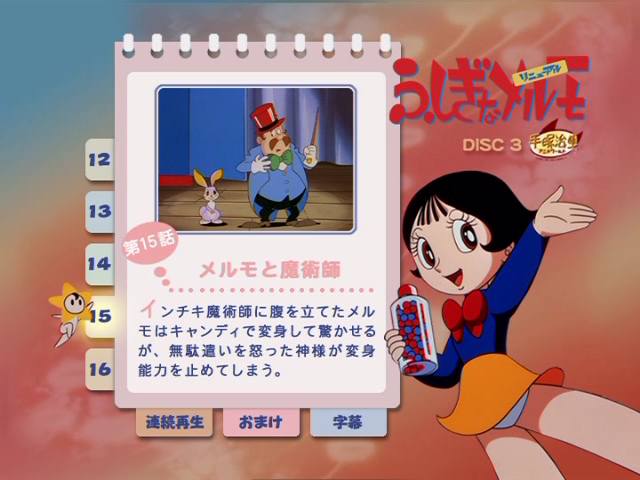 In this one, Melmo is rather disappointed to learn that a magician uses tricks instead of real 'magic.' So, so exposes him, but in the process, angers one member of the Heavenly Tribunal, because she uses her magic candy for frivolous things.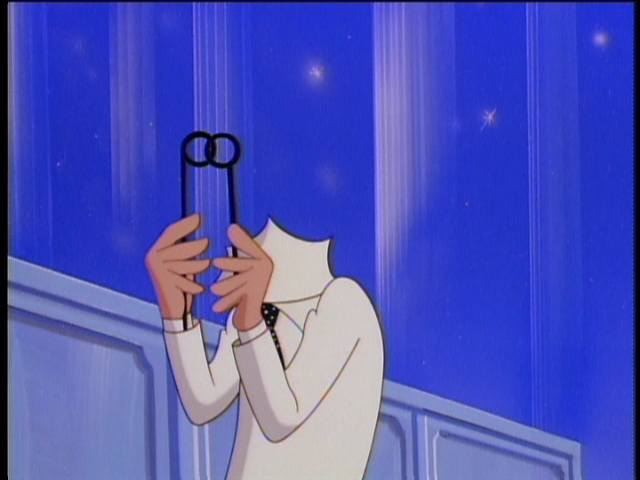 The grouchy kami-sama just bit the goofy one's head off, because he plays with this toy constantly.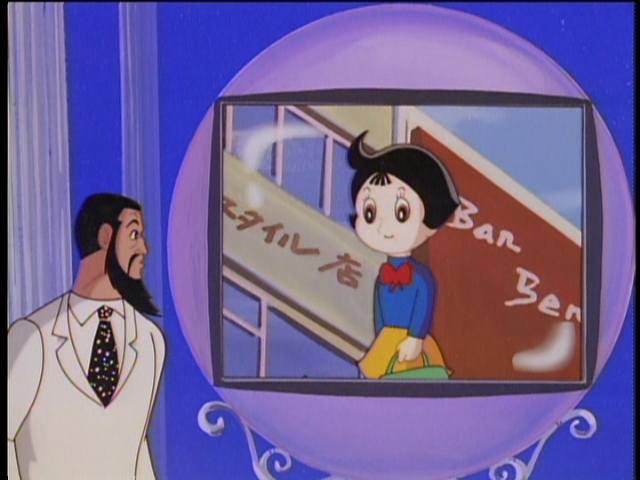 Grouchy argues that they should take away the candy, for reasons already stated.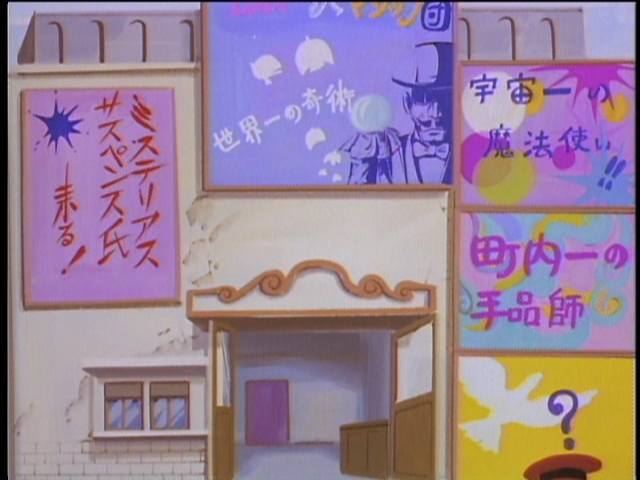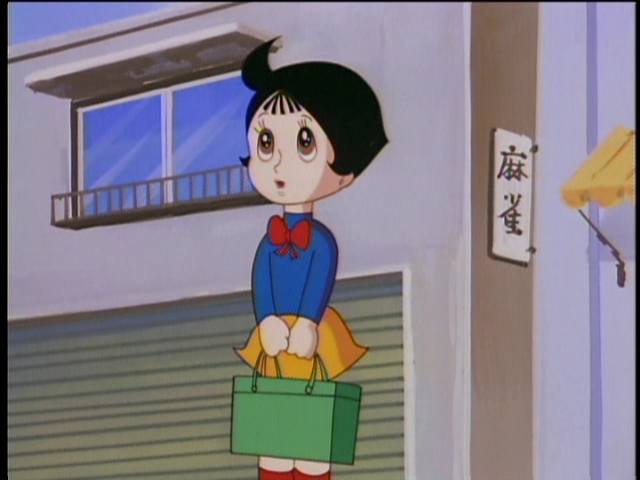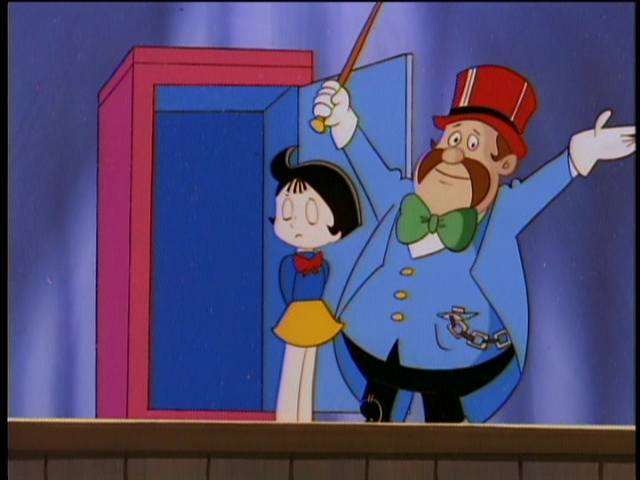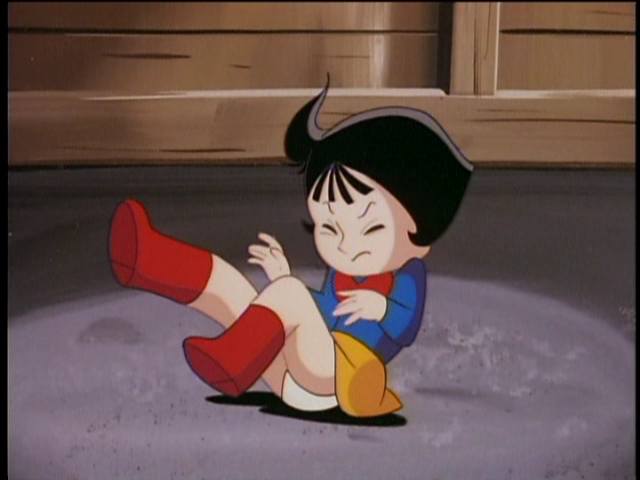 Melmo really thought he could make her disappear, but learns the hard way (no pun intended) that it is all just a trick.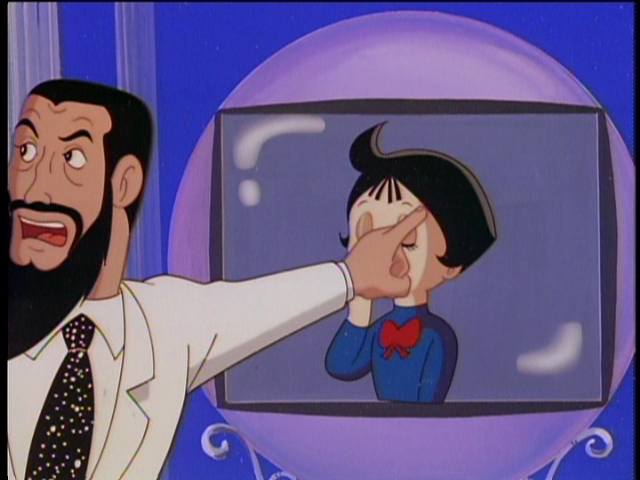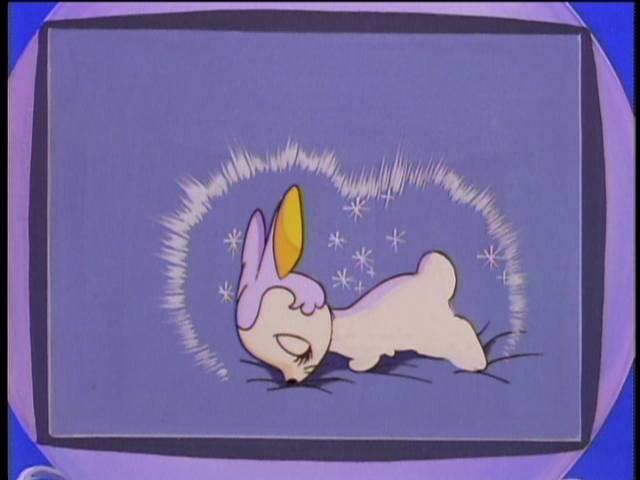 While the prestidigitator expected a little girl would appear--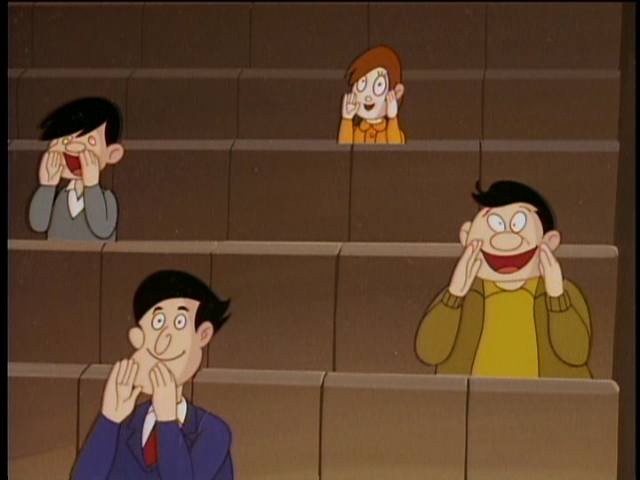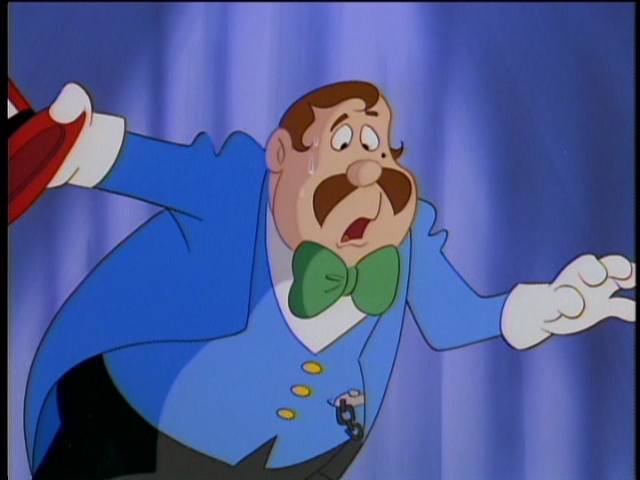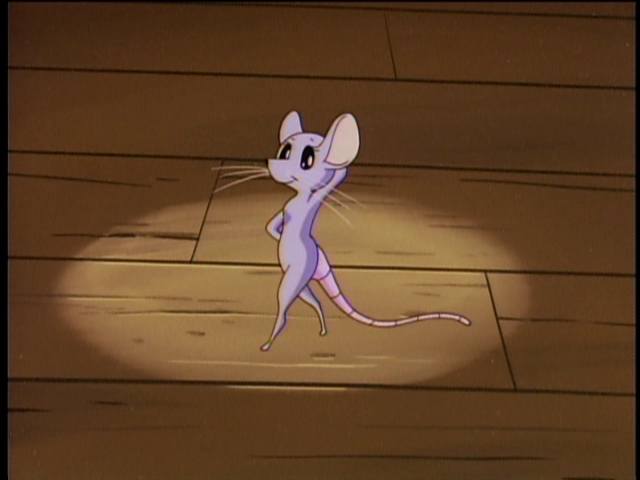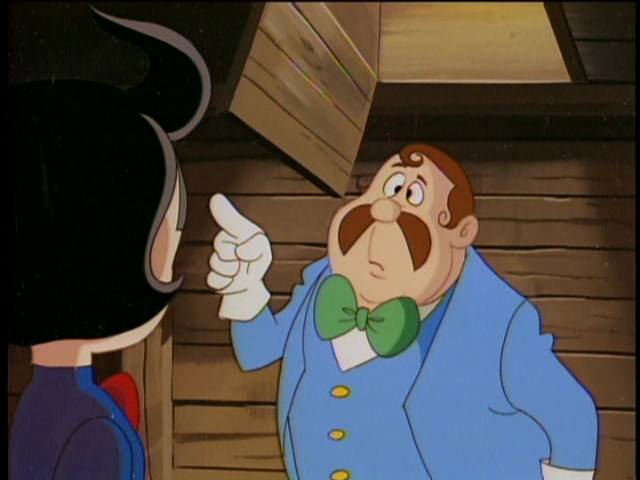 "Why are you messing with me?"