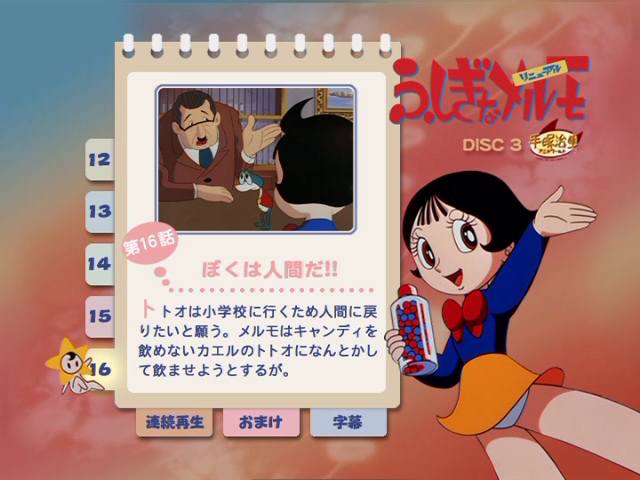 I do not know why I bother to make these threads, as few responses have been posted.
Anyway, in #15,
Melmo and a Magician
, Melmo spent time trapped in the form of a dog, & at the end, was released from the curse by the gods restoring the power to her candy. Here, though it immediately follows that, her little brother, who had been stuck in the form of a frog since #7
A Night at the Mansion of the Lizard
, will finally become human (Ningen) again.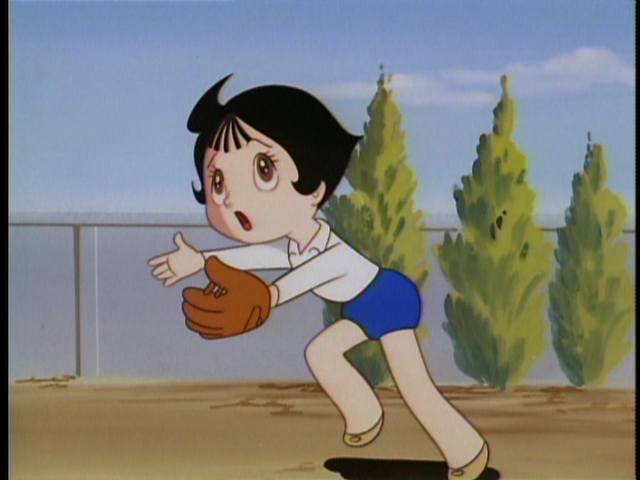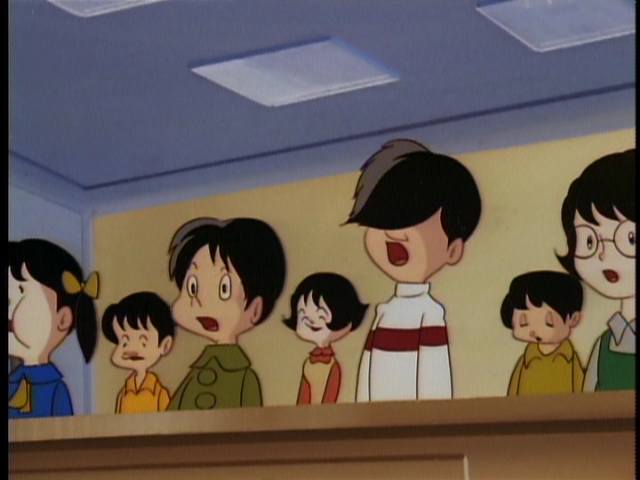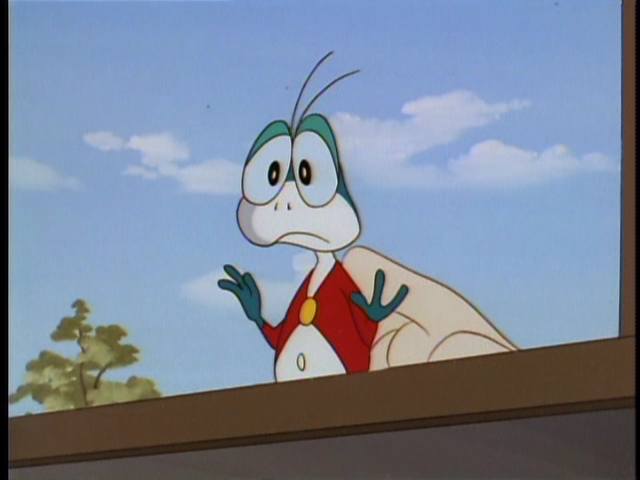 Poor Totoo (Little brother), he so wants to go to school! Is he nuts? American kids seem to want to stay home. Oh well; to each his own.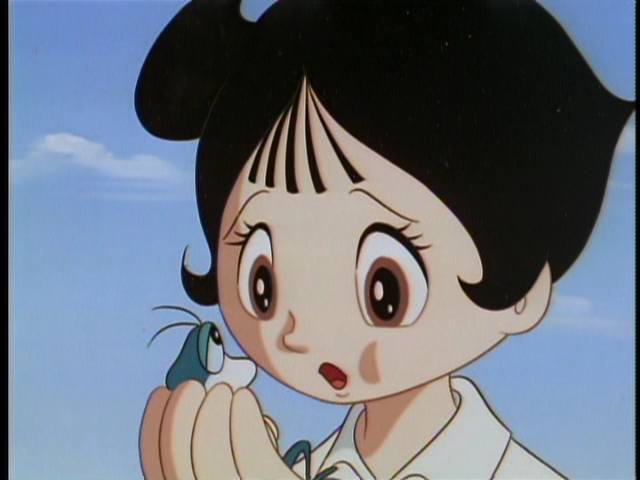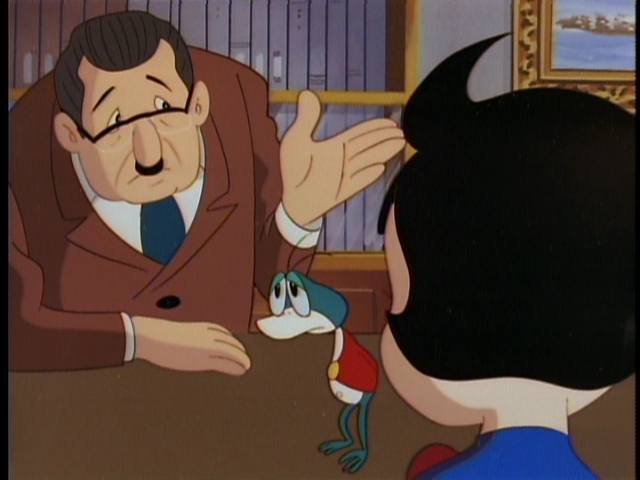 Melmo asks KOCHO-SENSEI (the principal) to enroll her frog brother. Only in cartoons!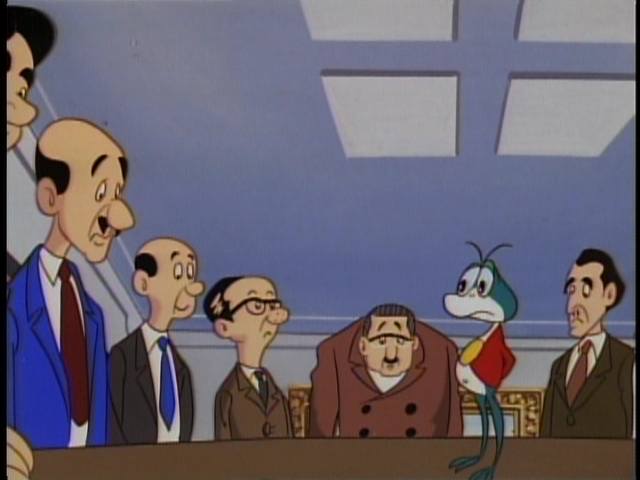 KOCHO-SENSEI agrees to test him, to see if he can possibly make it.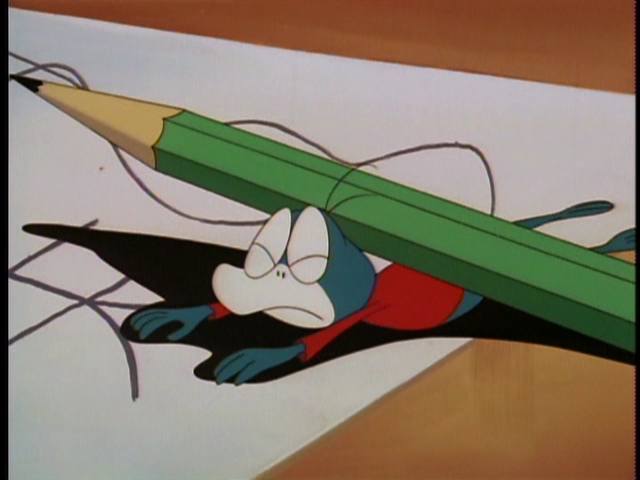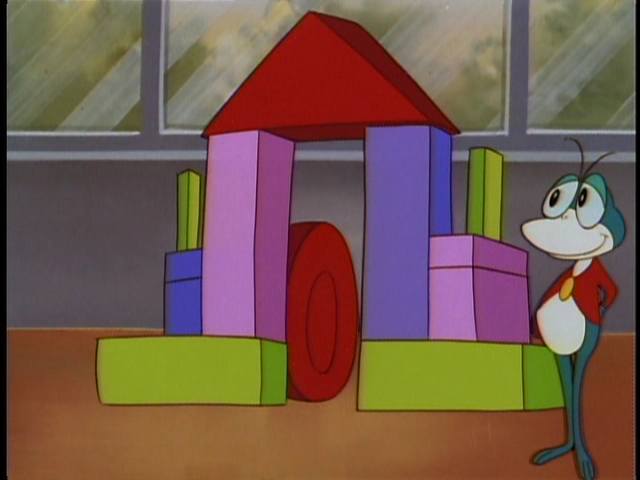 When I was a kid, wooden blocks were not painted, at least the ones we had.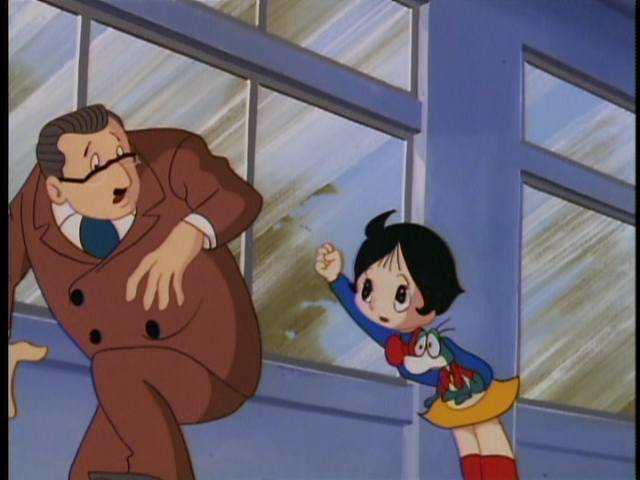 Here comes rich brat Nitako's mama. She first appeared in #6
Let's Bully Snow White
, in which the two girls competed for the role of Snow White in the school play. She is nothing but trouble.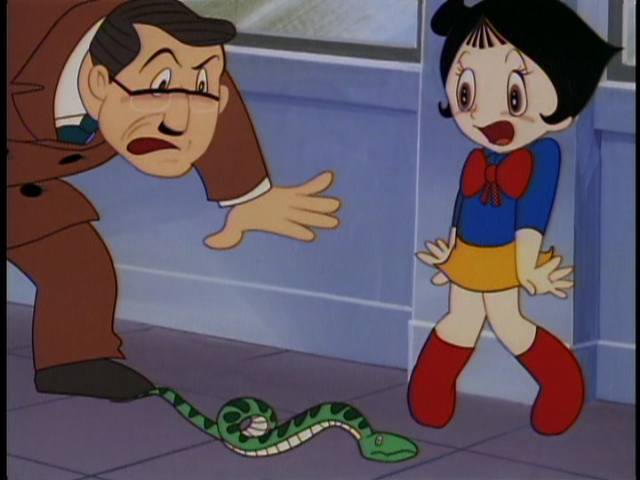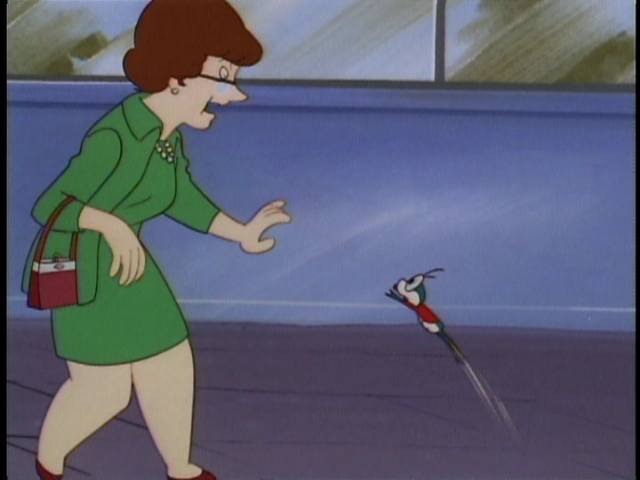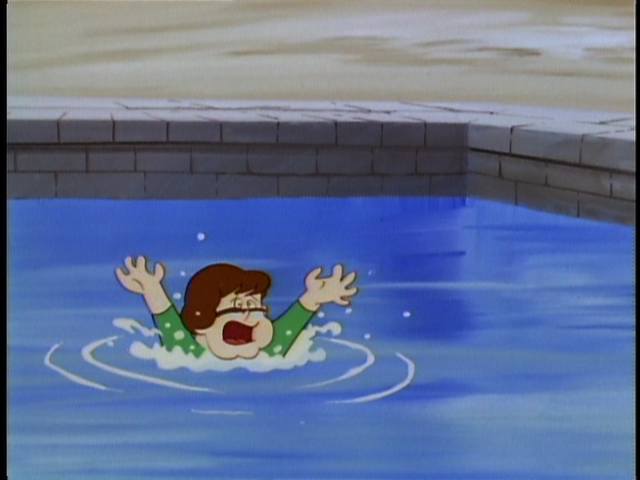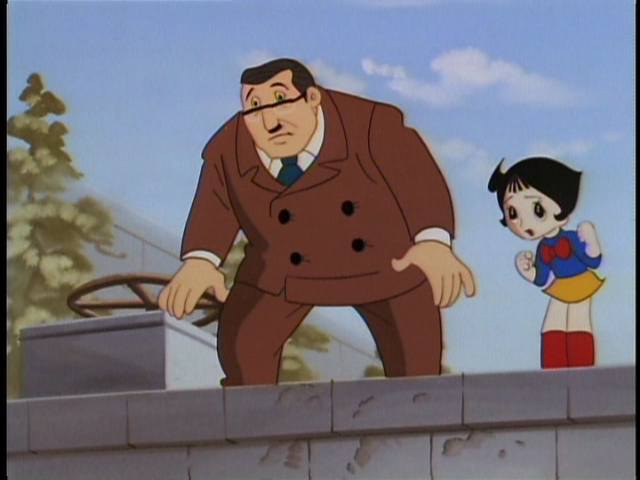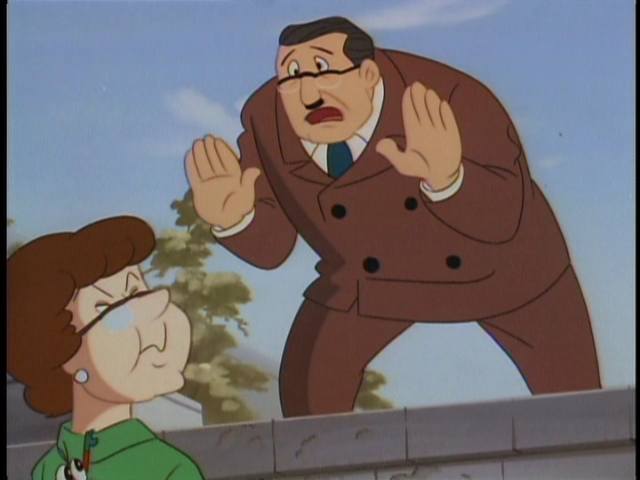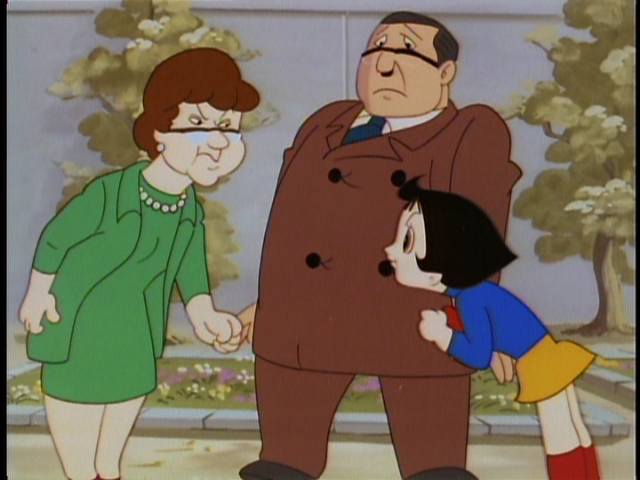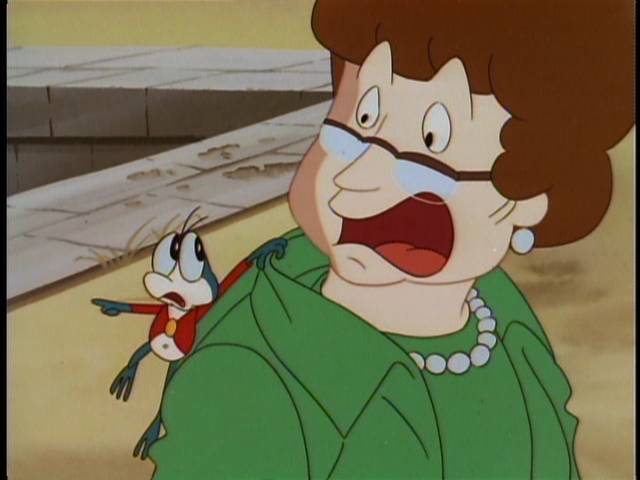 Lacking speech, Totoo cannot tell the woman that her ring is in the pool.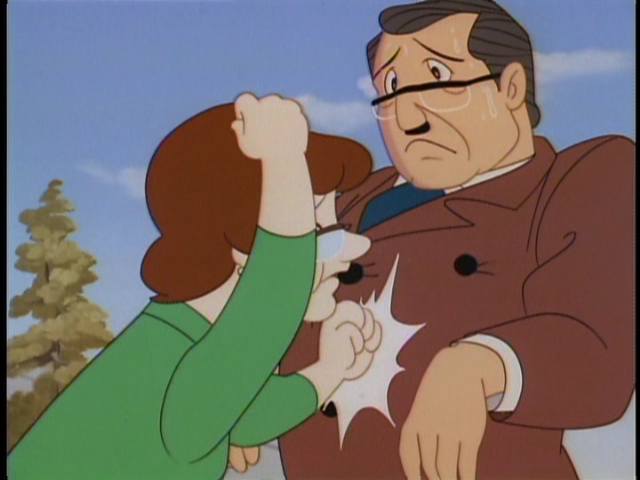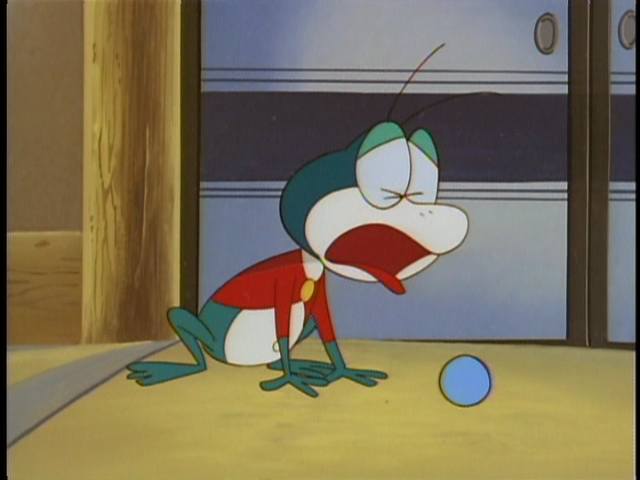 After that traumatic episode, Totoo decides to try eating the candy one last time.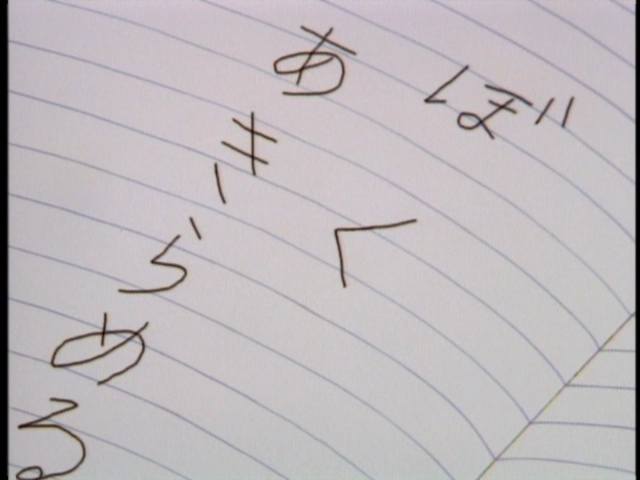 Failing, he decides to end his life. Rather intense for a kids' show!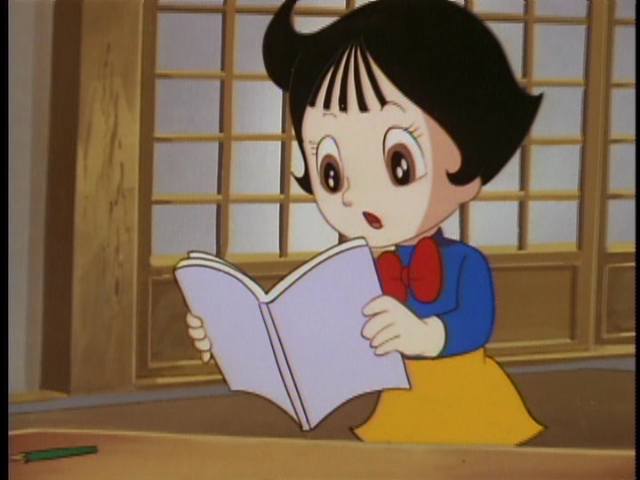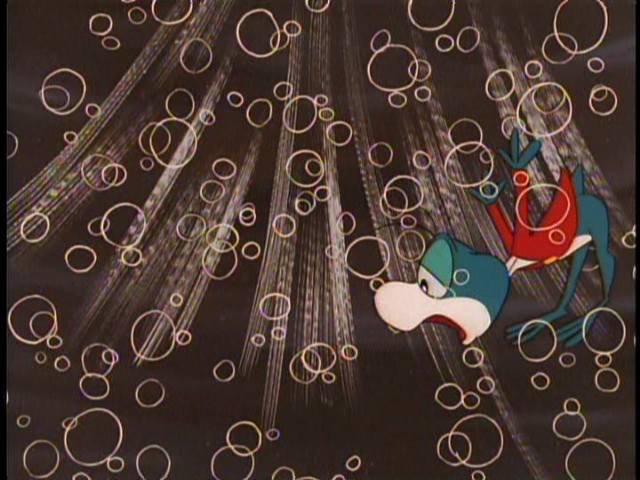 He ends up washed down a storm drain.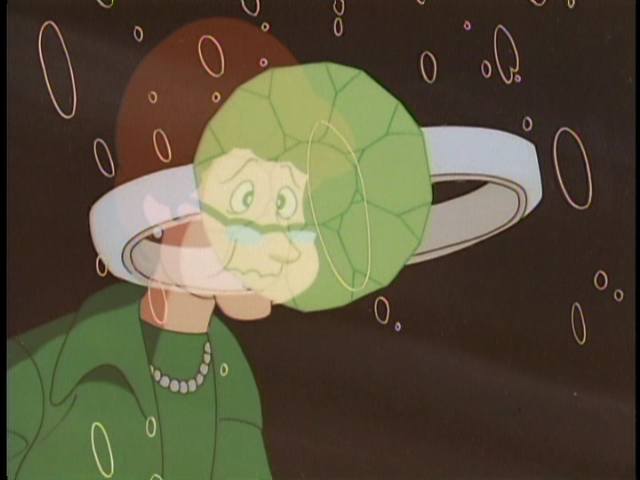 He just happens to find Nitako's mamma's jade ring that she lost in the pool, when Totoo had lept upon her in evading the school's snake.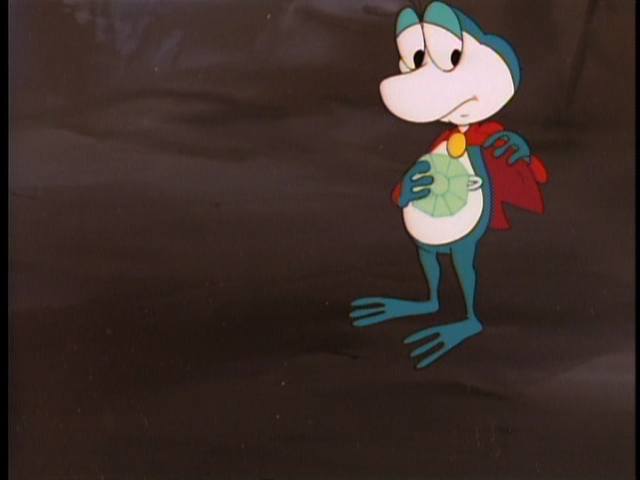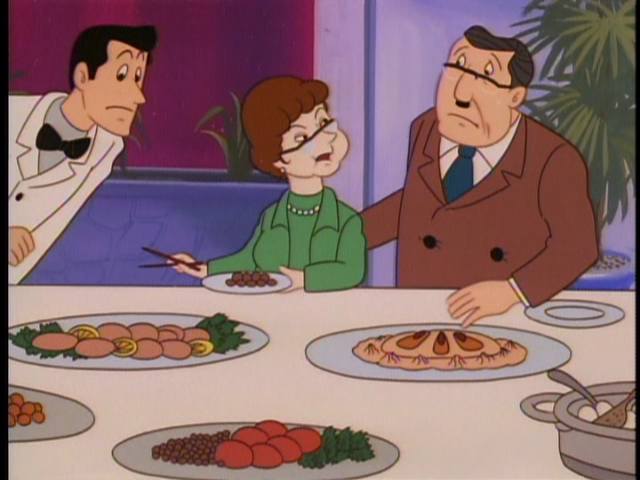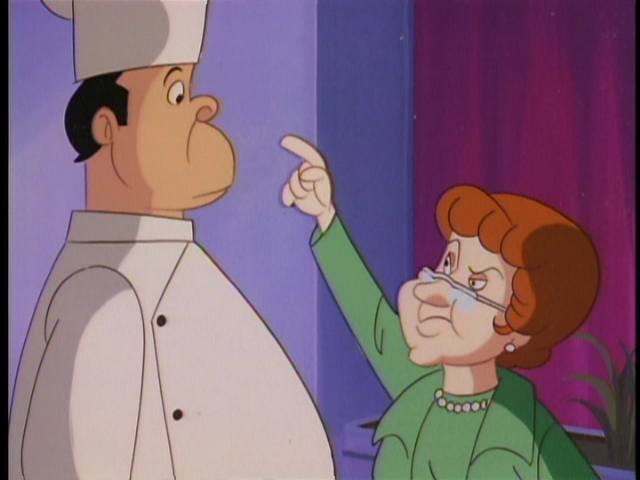 Nitako's mamma goes to a fancy restaurant &, having a thing against frogs, orders frog for dinner. But the chef must go out & catch one, as none are on hand. BTW, the poor principal must pay the bill.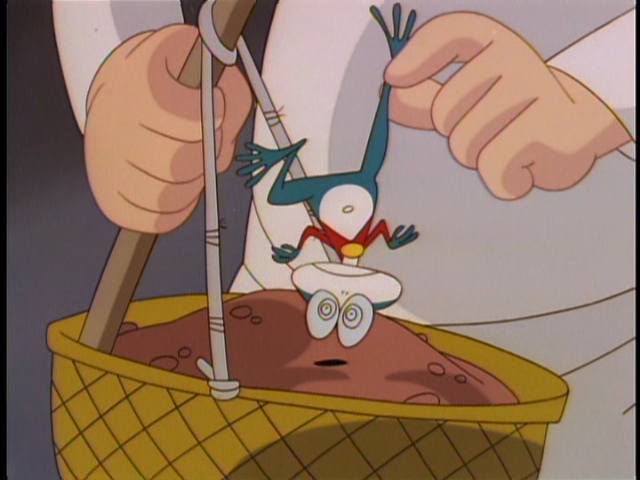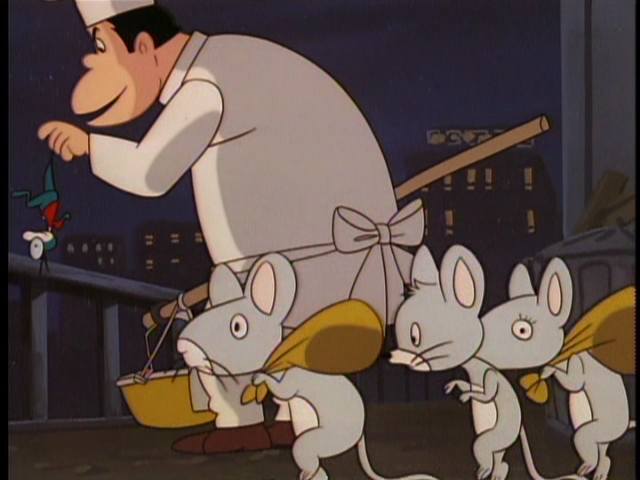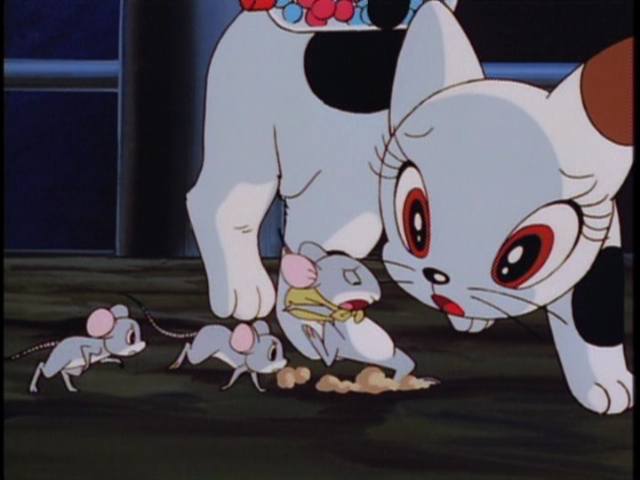 "Have you seen a frog wearing a red vest?"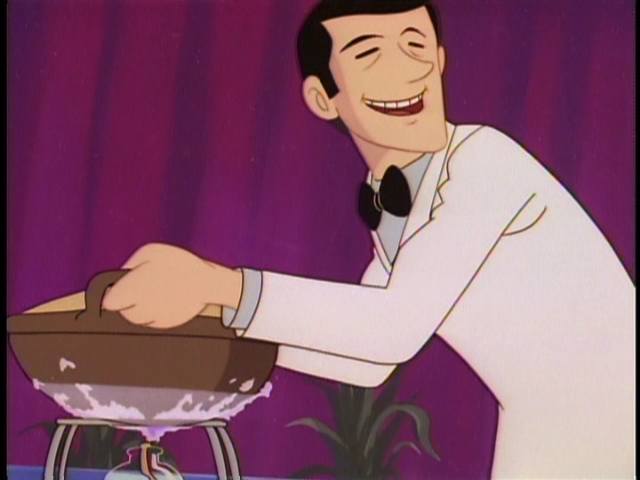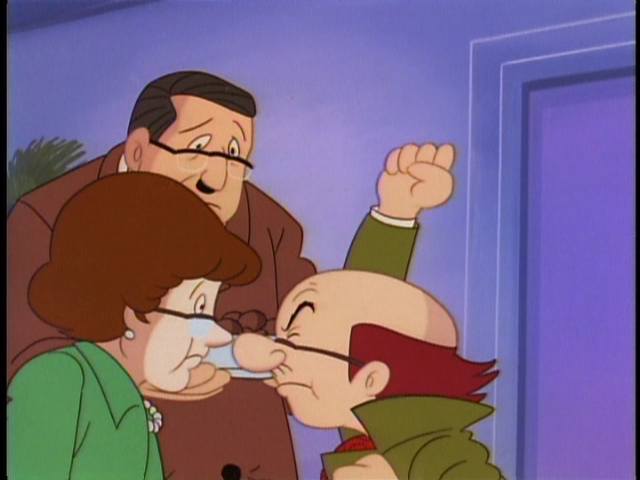 Melmo apparently learned that Totoo had been captured by the chef, & sent Dr. Waregarasu, in hopes of saving him.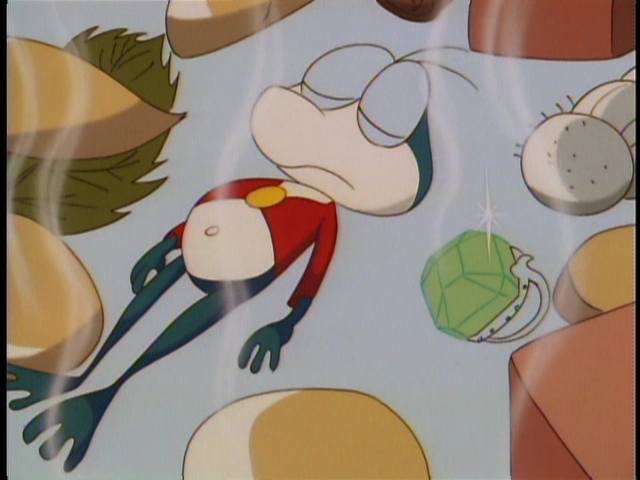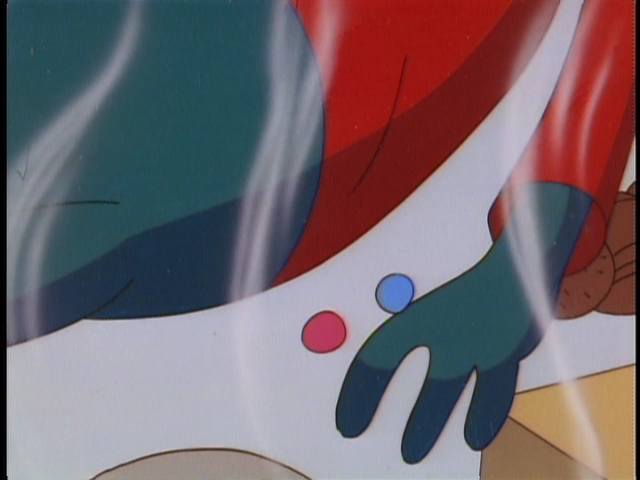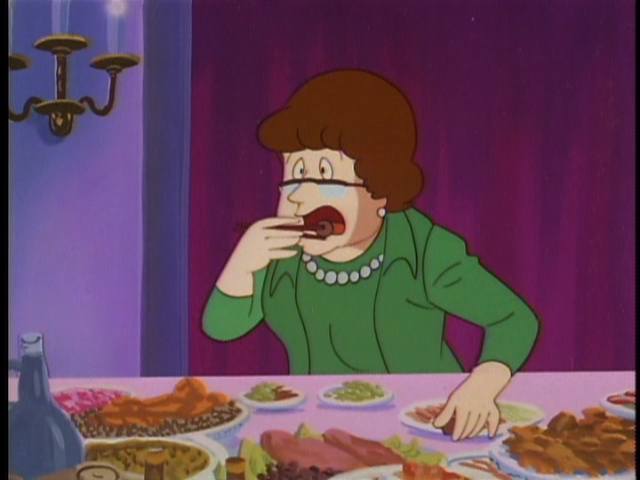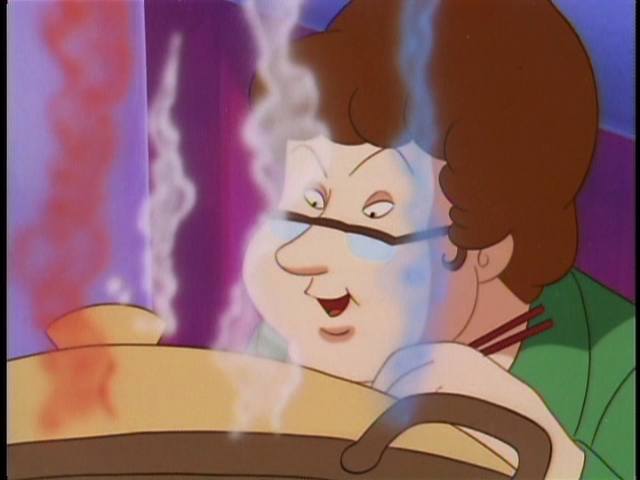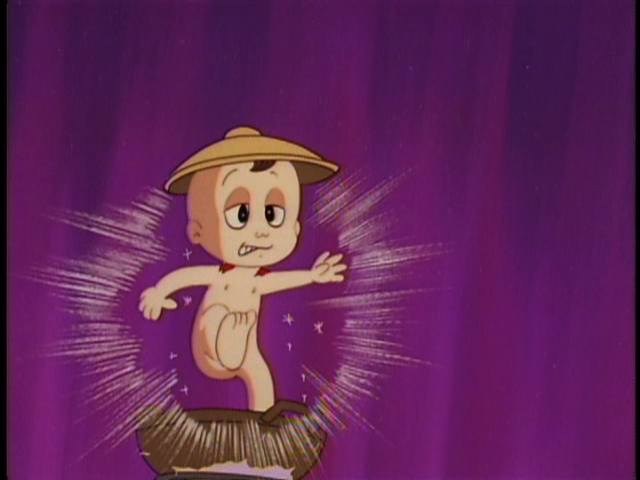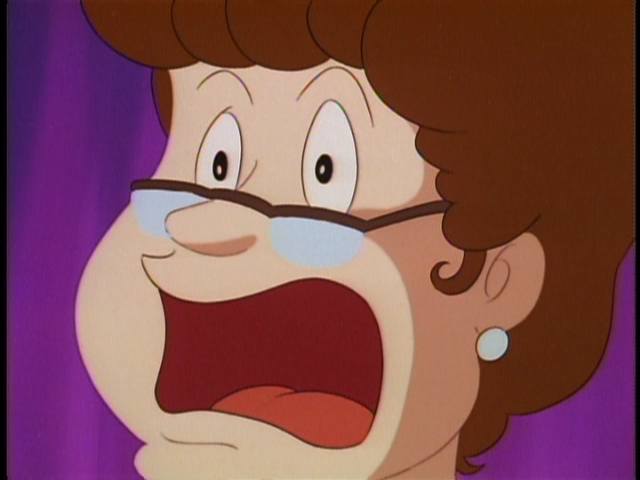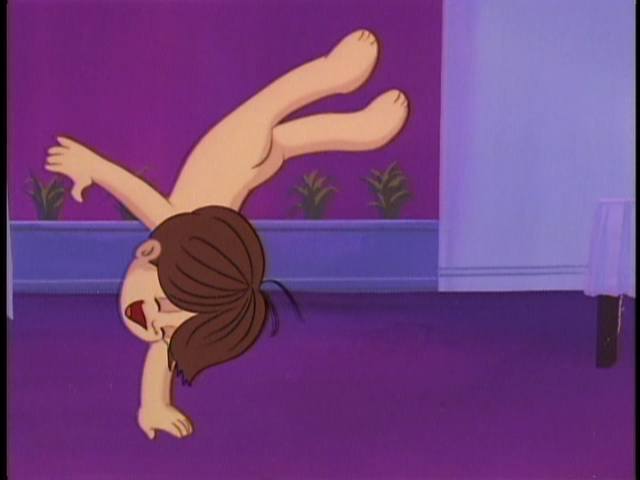 I have withheld the images containing FFN, but, unlike Tink, Totoo has the goods. Totoo dances around, does cartwheels, etc., & causes the poor head waiter a ton of grief!