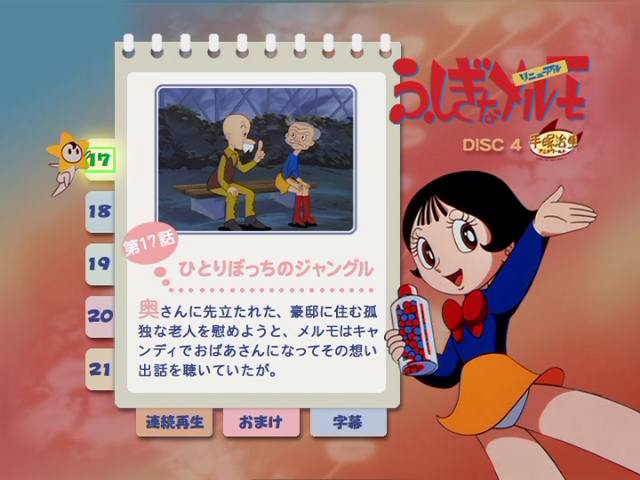 While walking along a narrow street crowded by fast moving cars, Melmo & her brother end up fleeing over a wall to avoid the cars.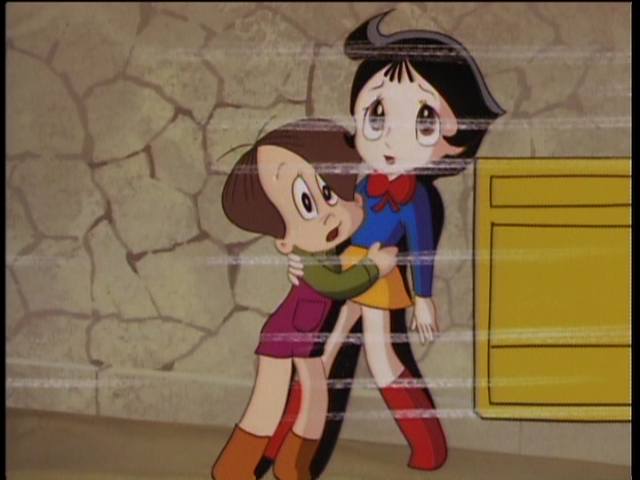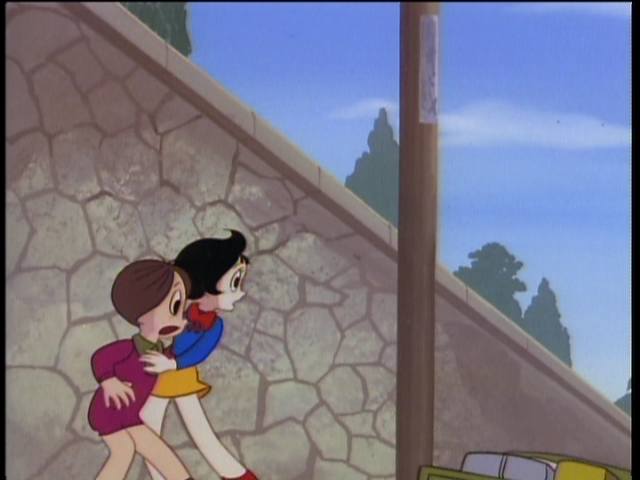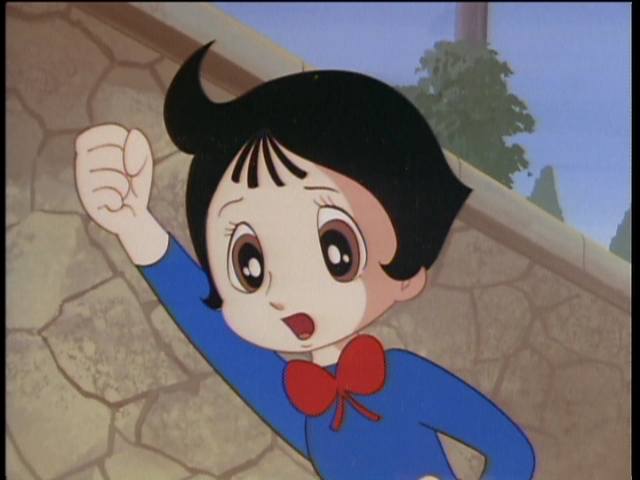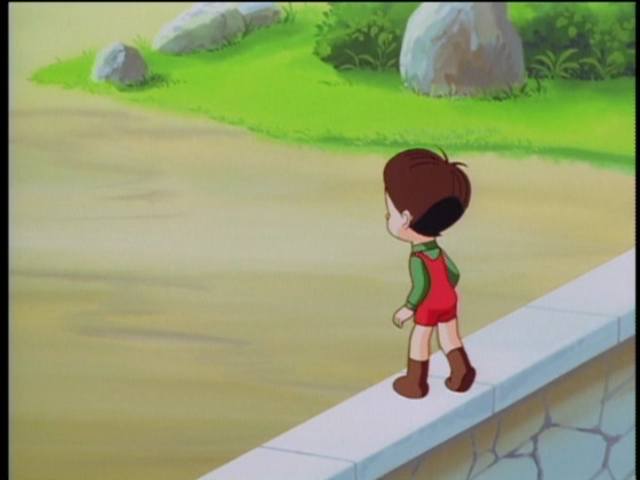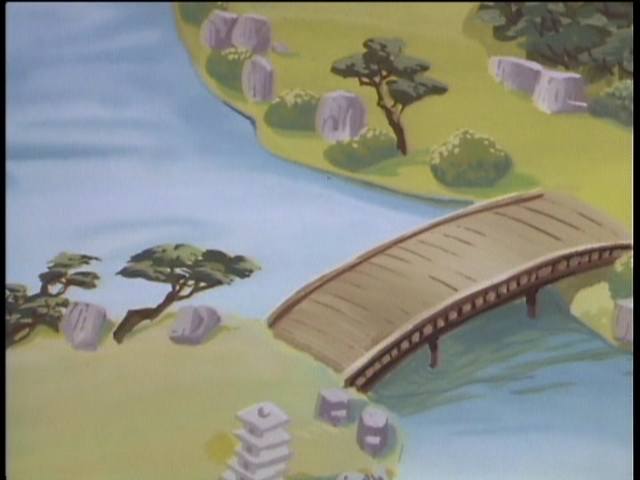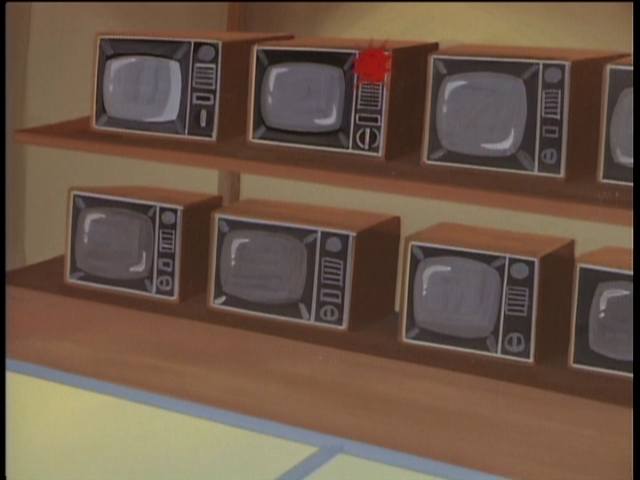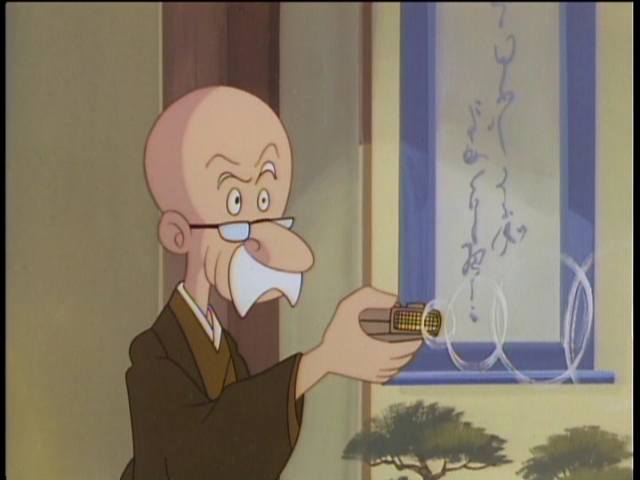 If this guy seems familiar, you may have seen the B&W ASTROBOY episode in which Atom wanted to experience FEAR. This is one of the men who worked at the HAUNTED HOUSE.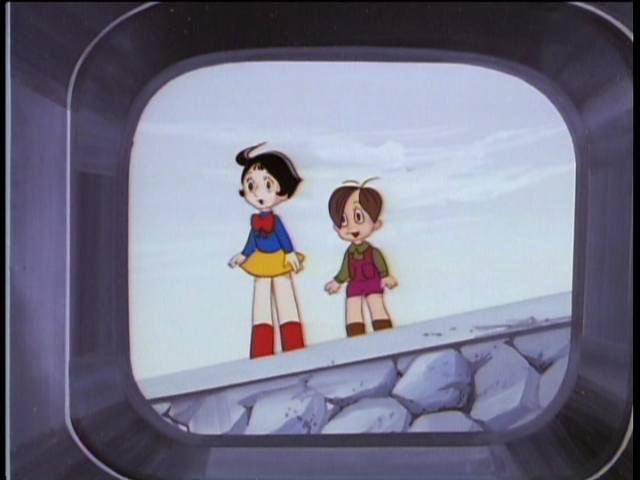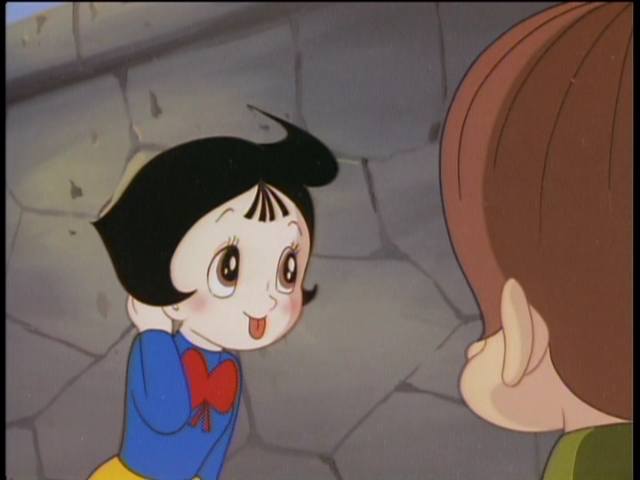 Melmo succumbs to her little brother's desire to enter the property, but they will soon regret it.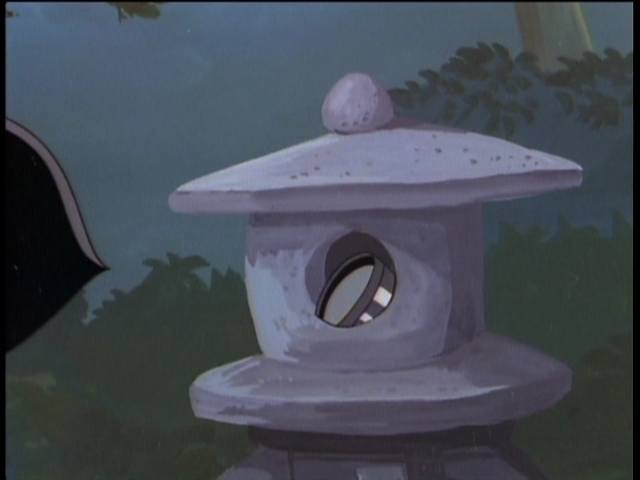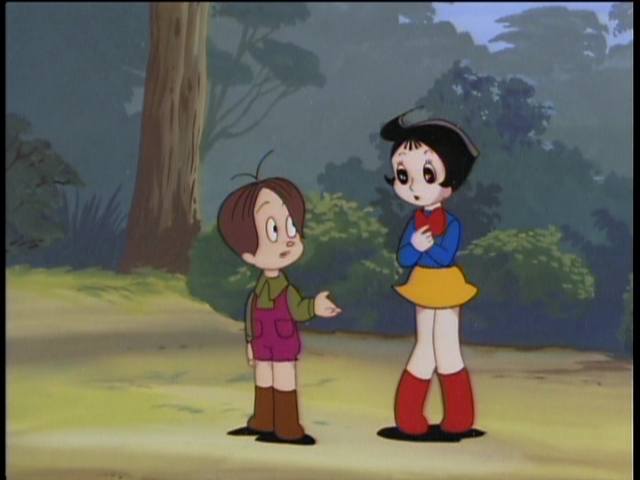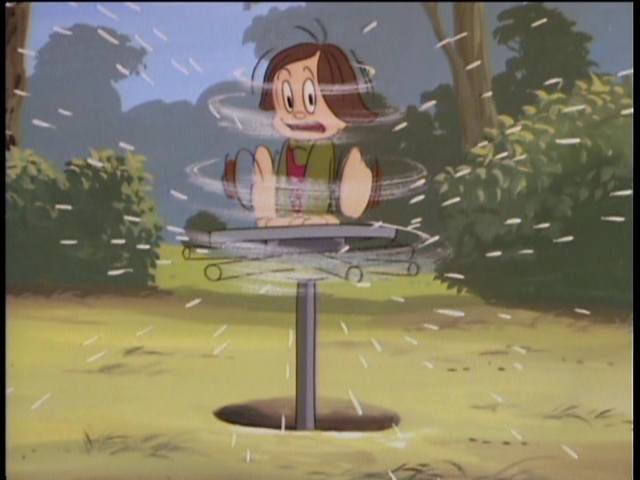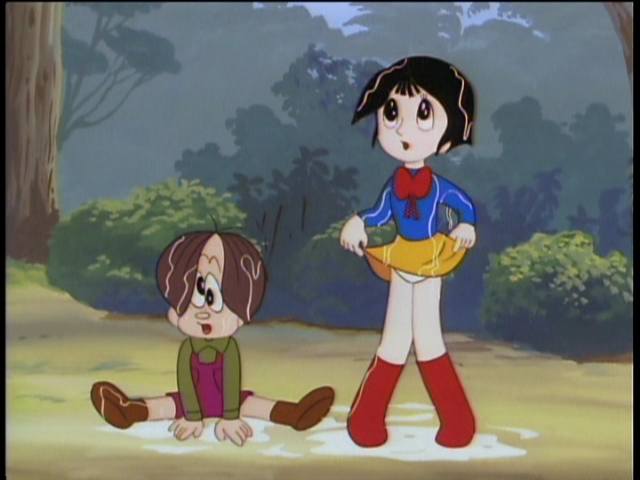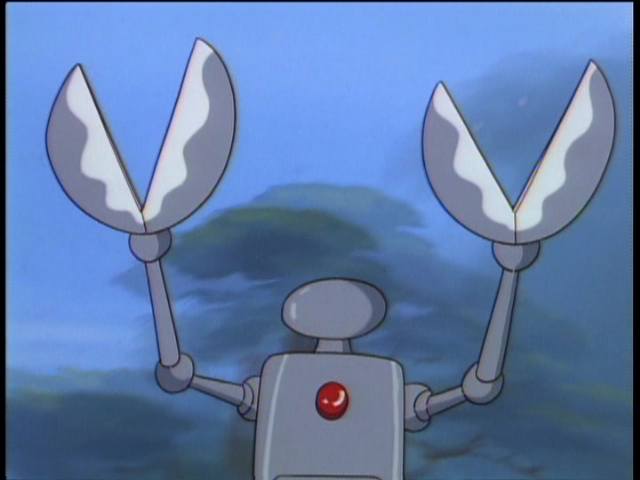 This robot's pincers are constantly snapping in a threatening way.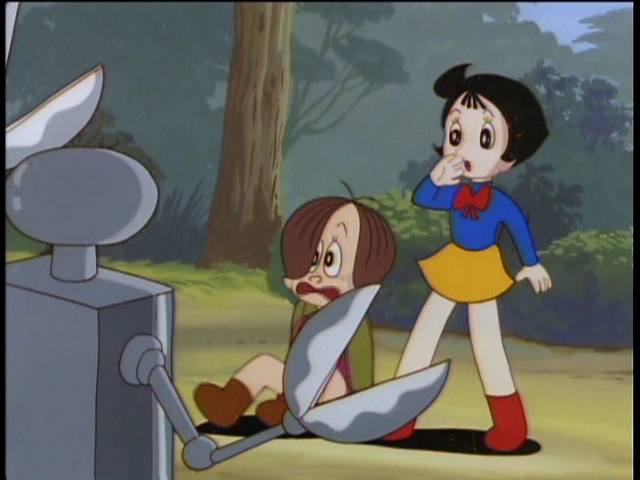 "Durn you kids! get off'n my property!"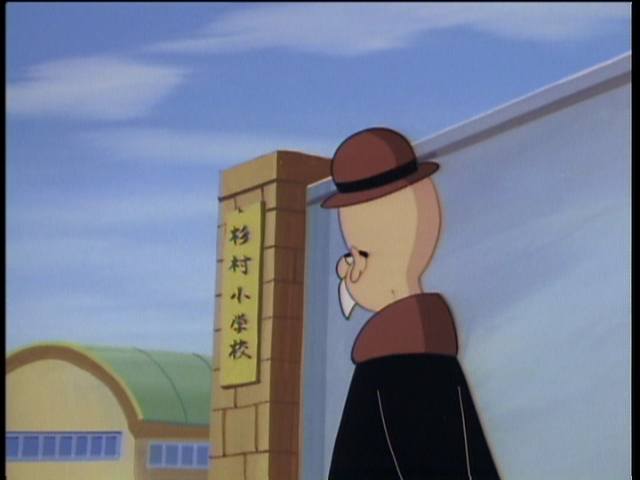 Having interrogated them, he then goes to their school to have it out with their teachers.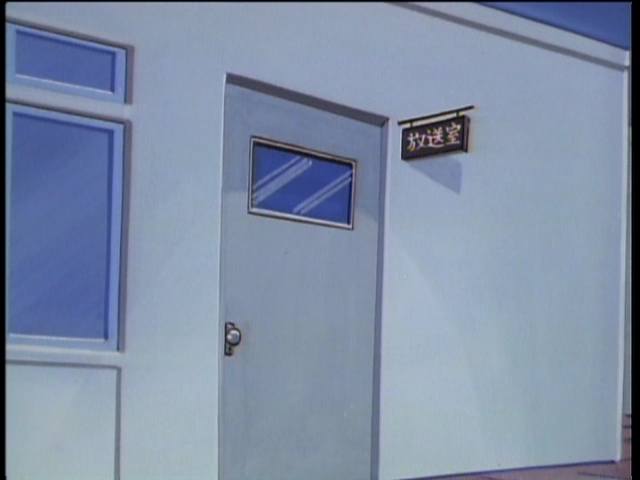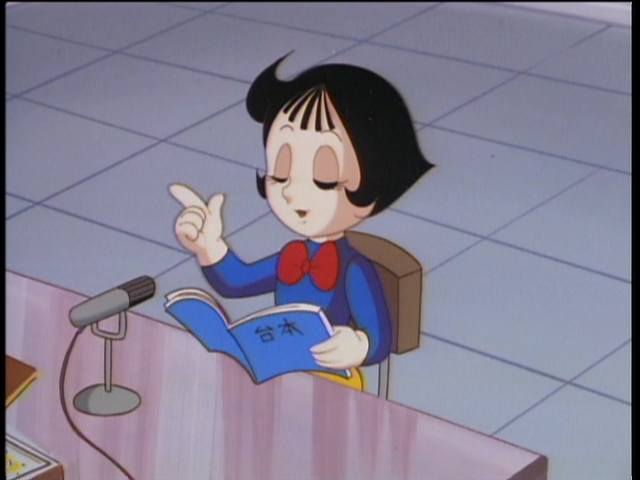 I think Melmo changed into an Obasan so she could read a story to the other kids,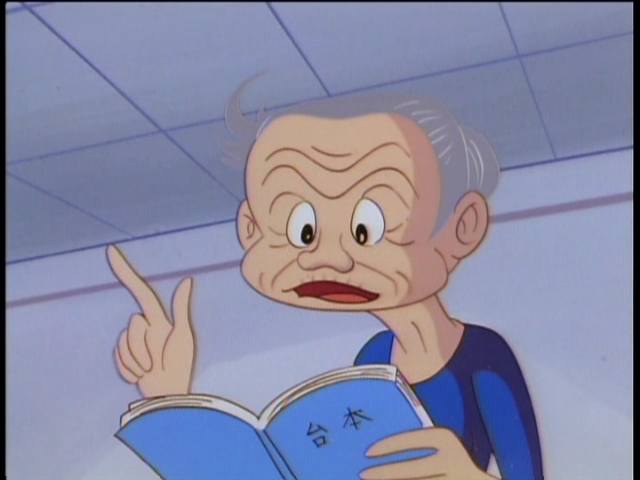 not knowing that her granny voice resembles that of his late wife.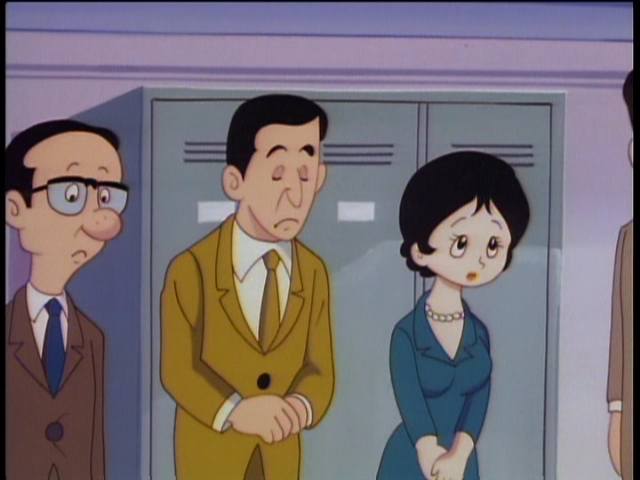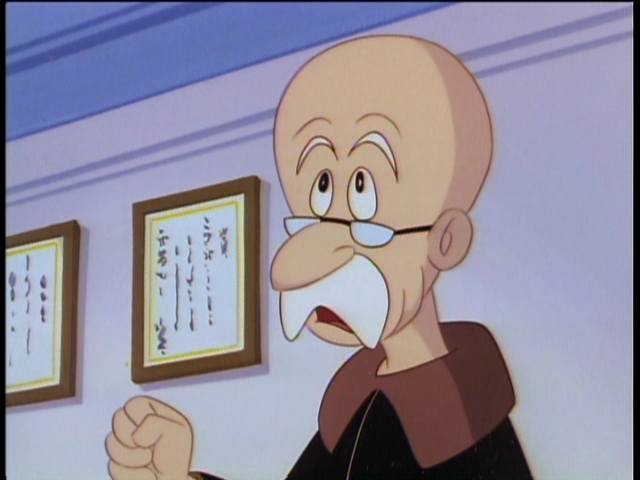 "???"