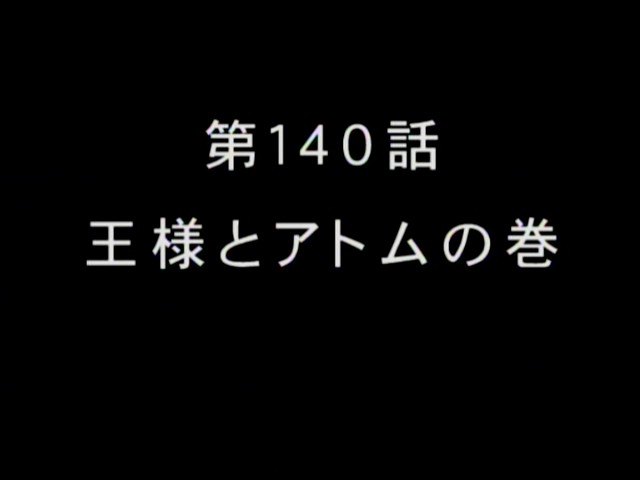 I do not know if this episode has anything in common with THE KING & I, as I have never seen that film.
The ruler of an Island nation visits the Ministry of Science, & begins to abuse Ochanomizu's nose, though his purpose is other than that.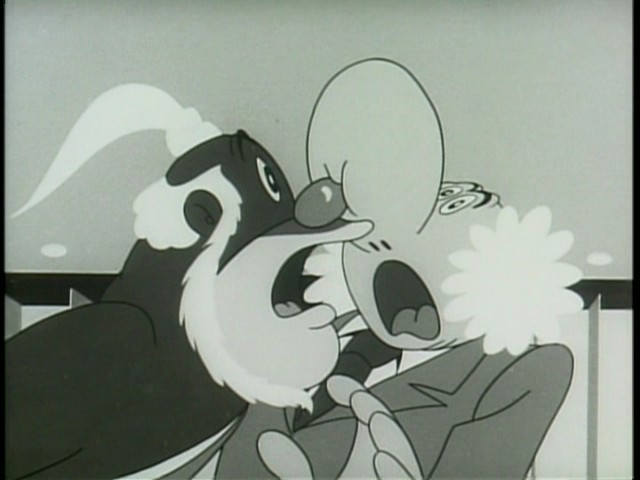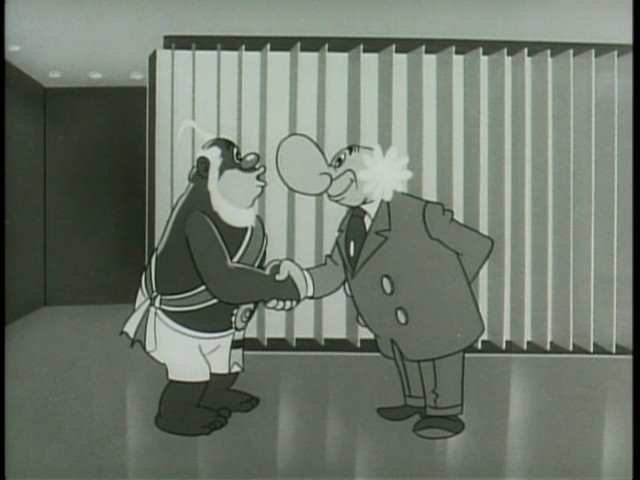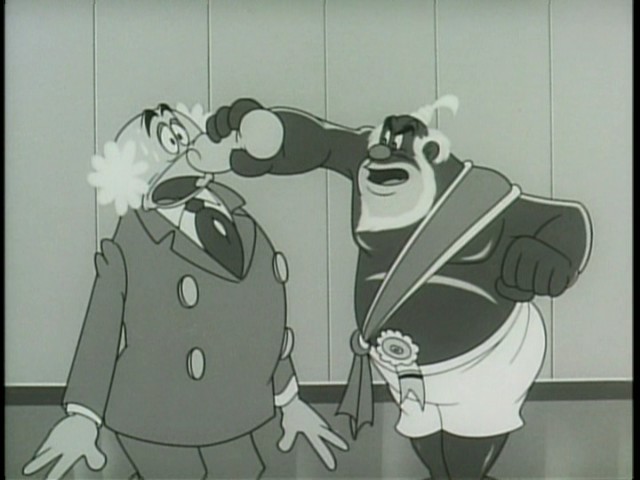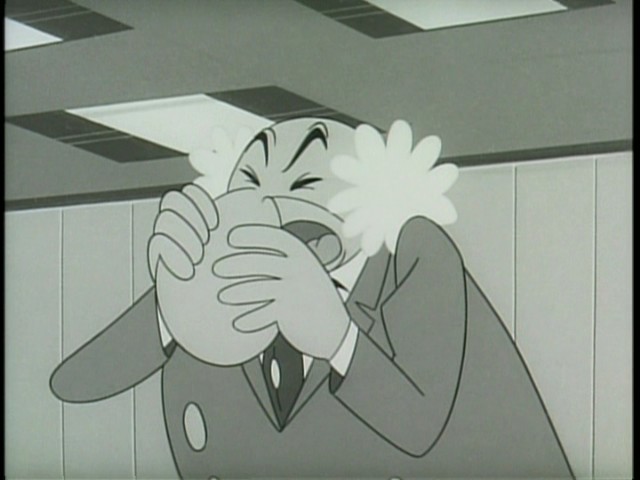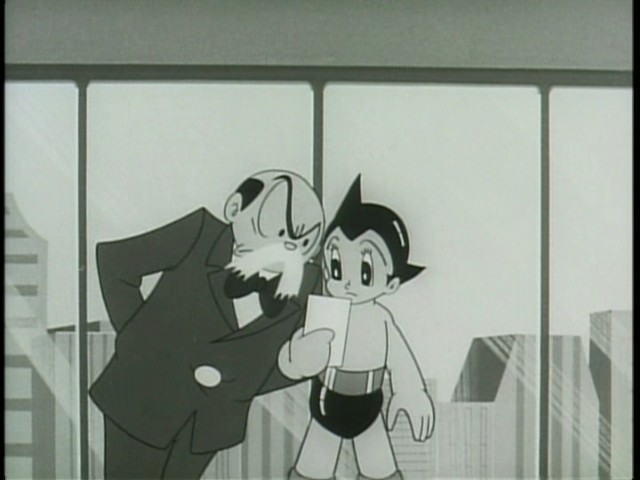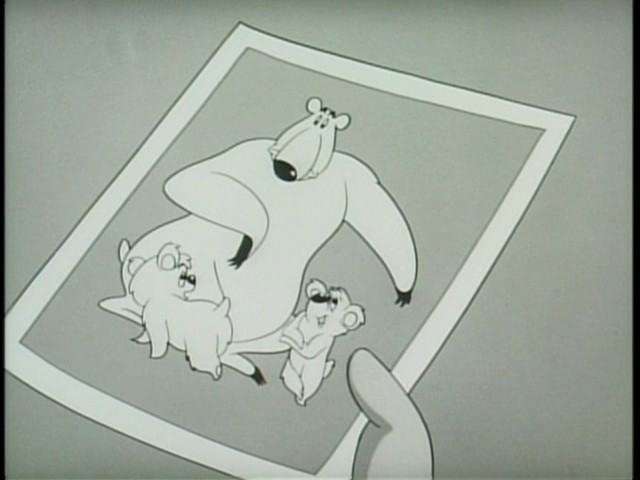 It appear that certain species that should not live in the tropics are there anyway.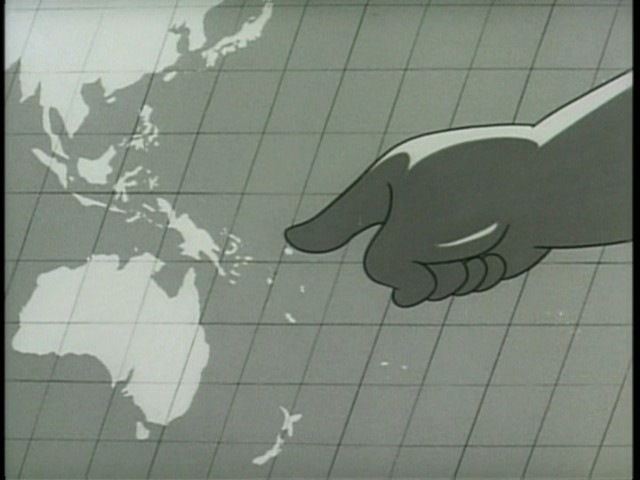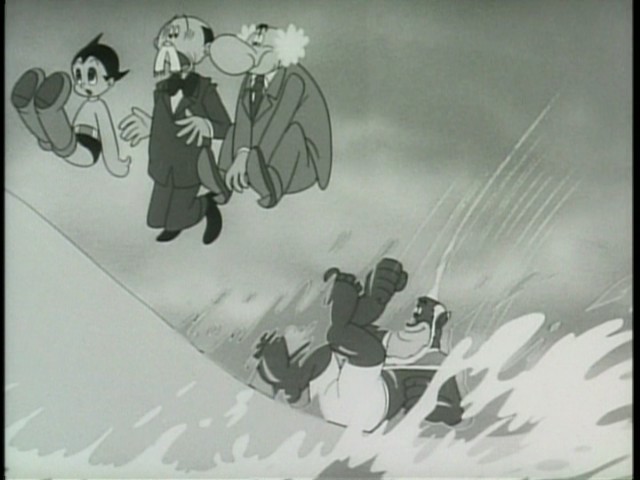 after the sea plane came to rest on the ocean, everyone leaped into the canoe, including the King.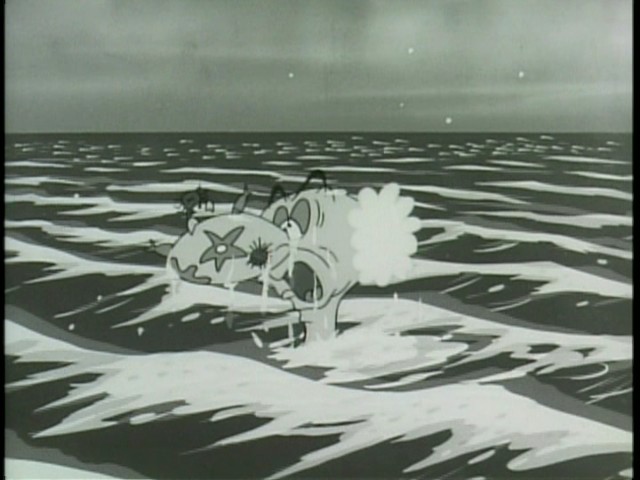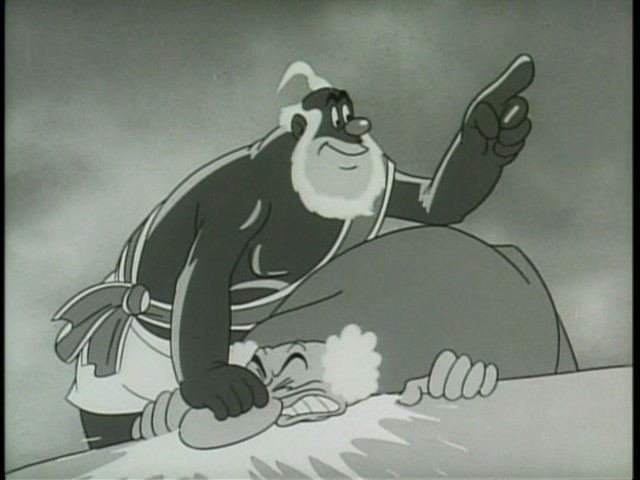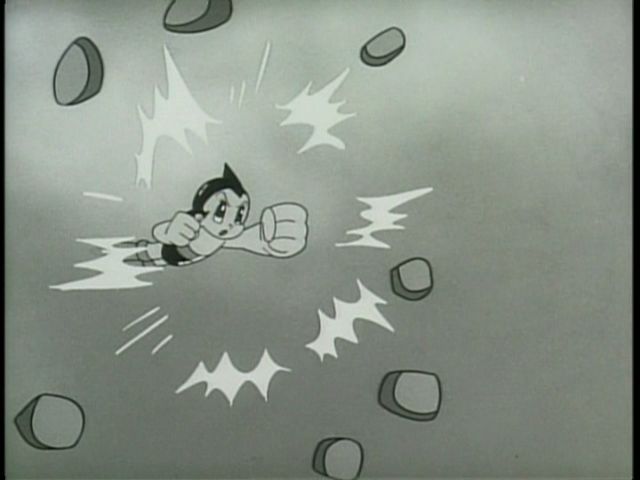 Frames for animated GIF available.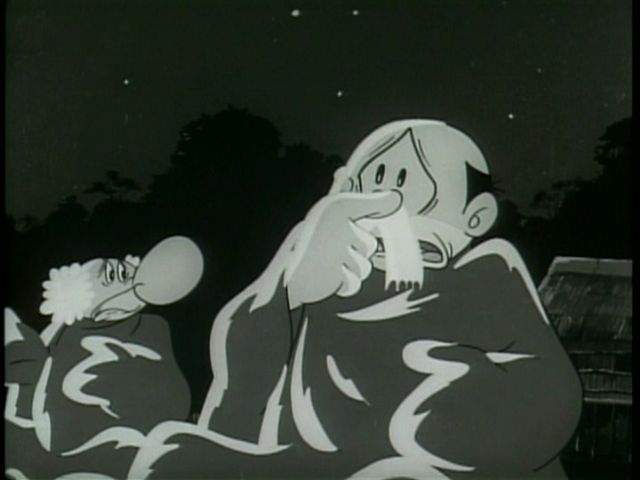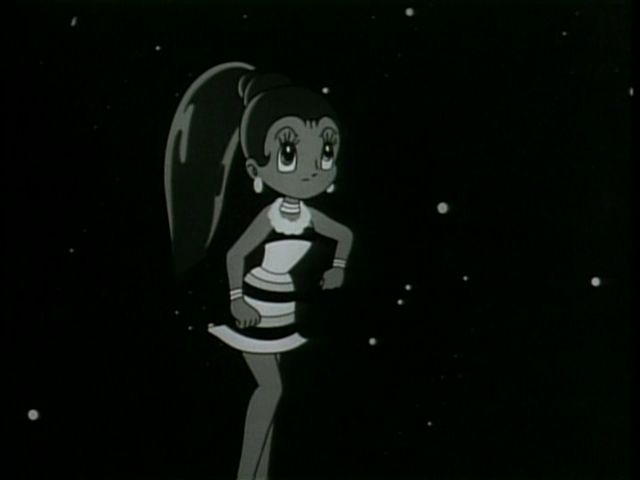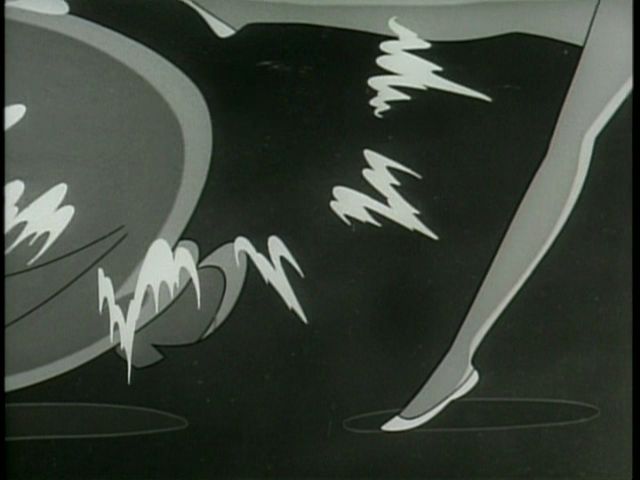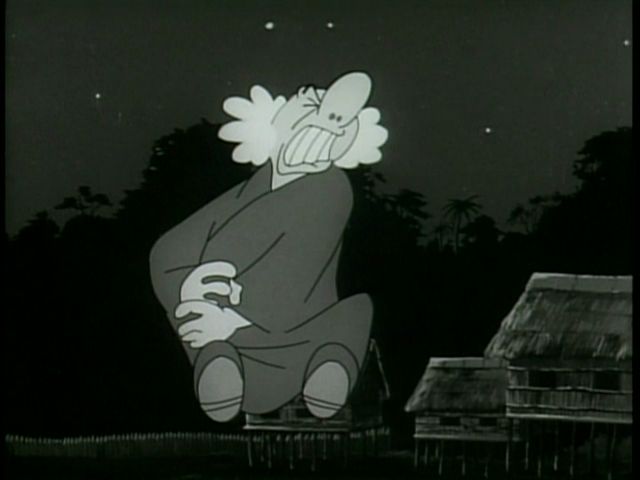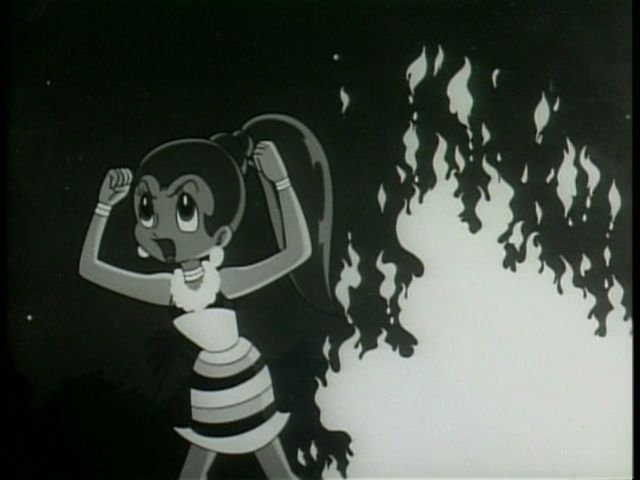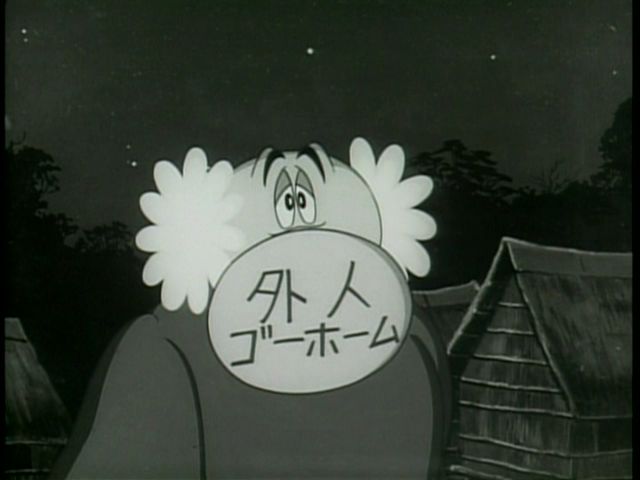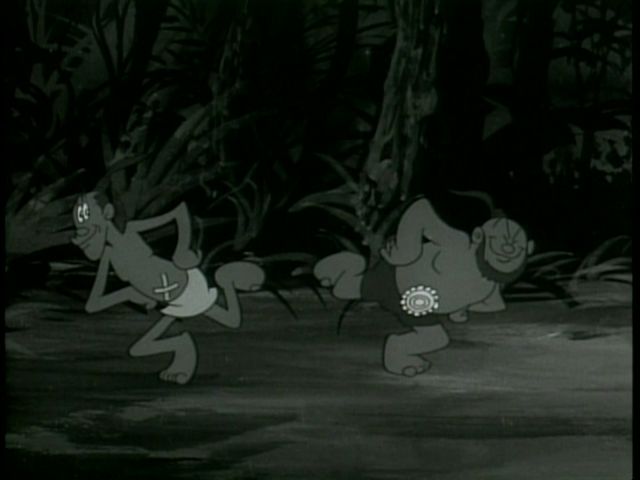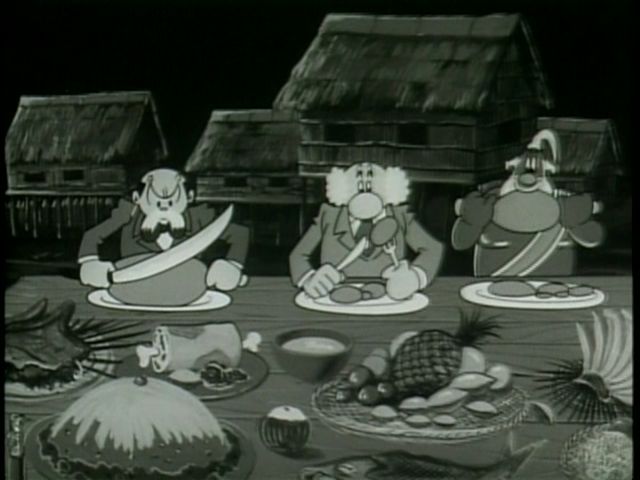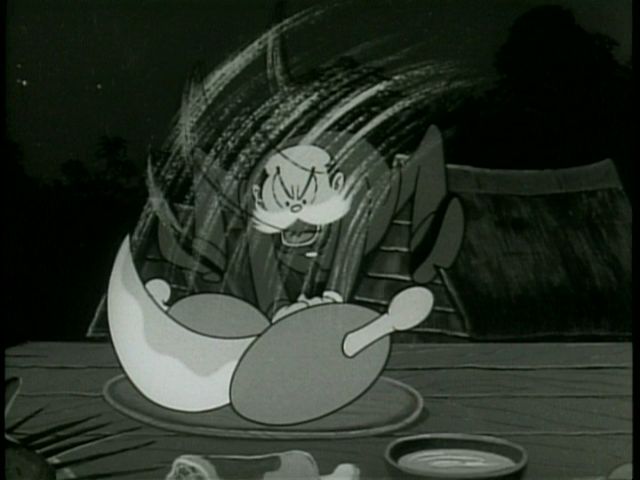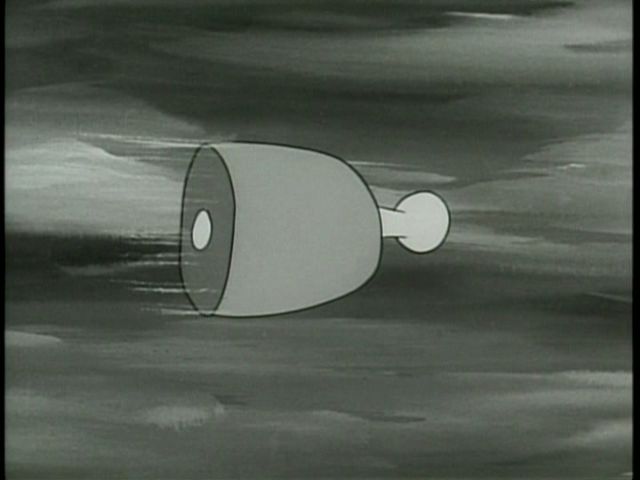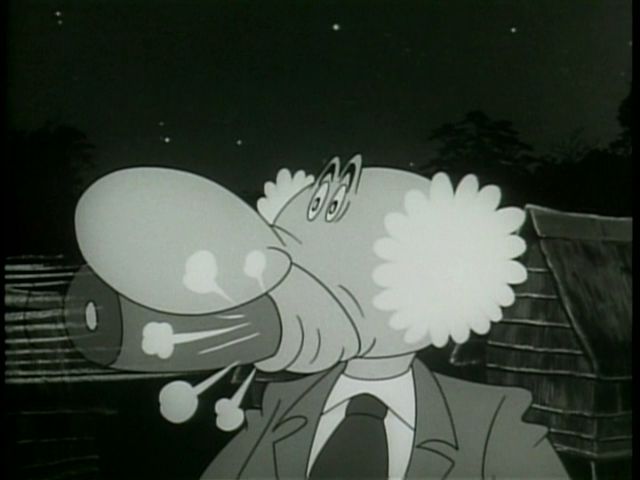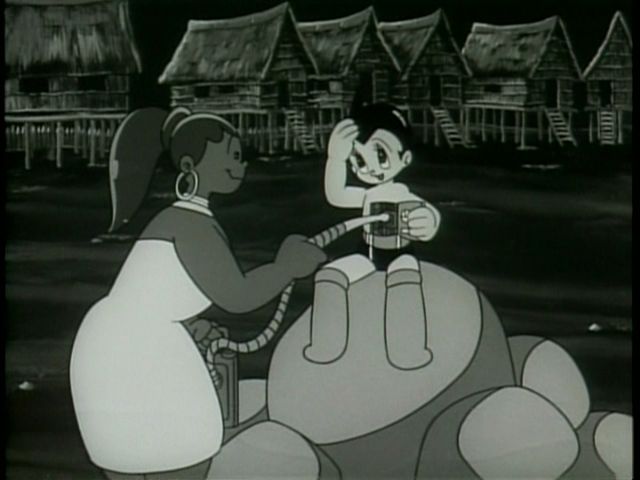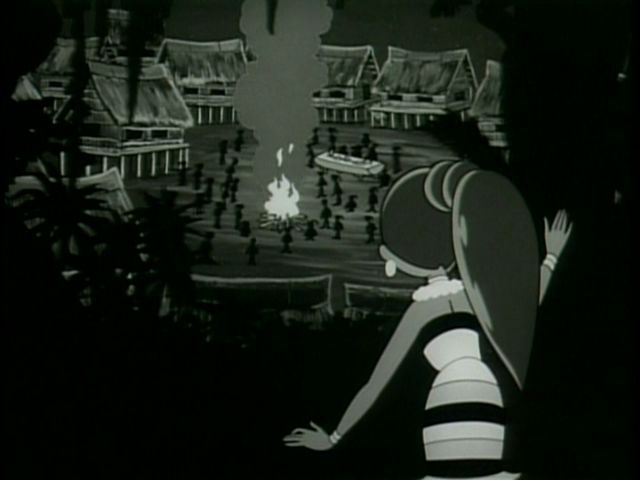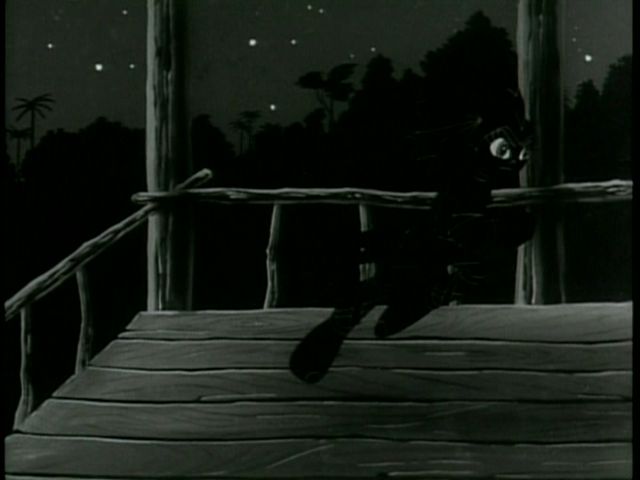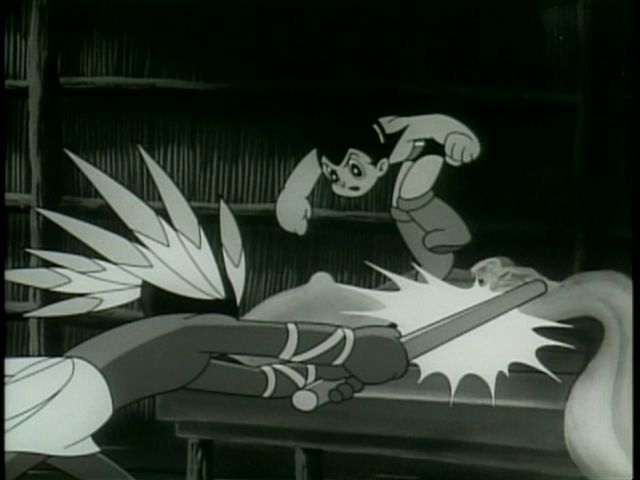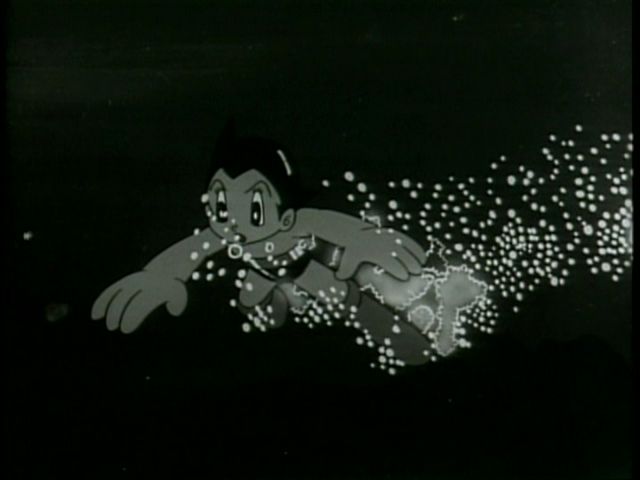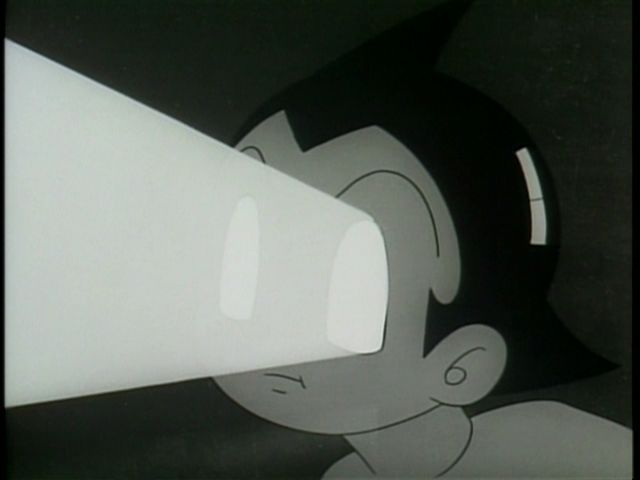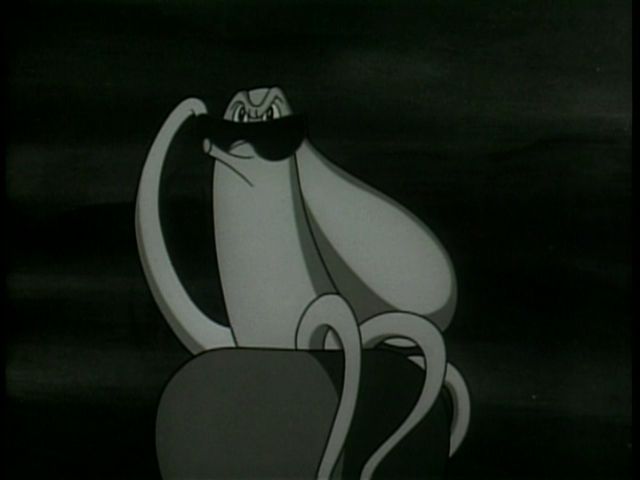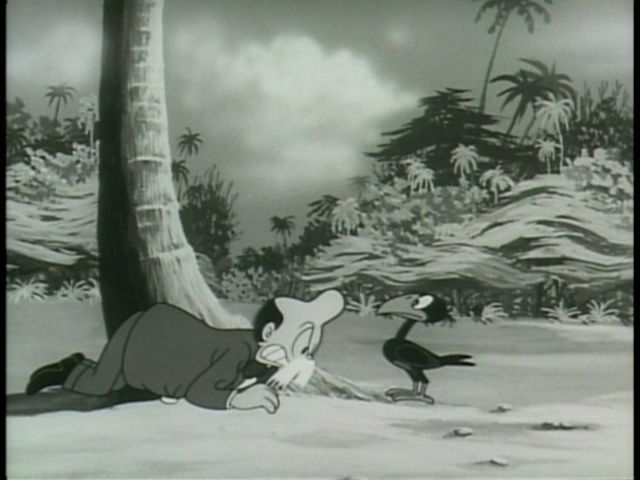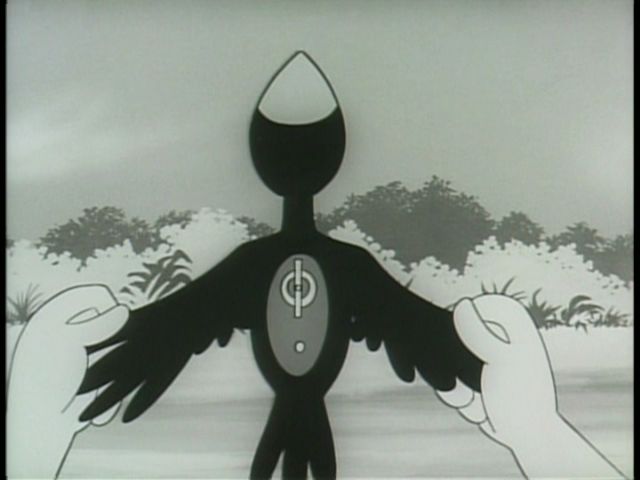 So, somebody made a wind-up bird that went after Higeoyaji's forehead!?