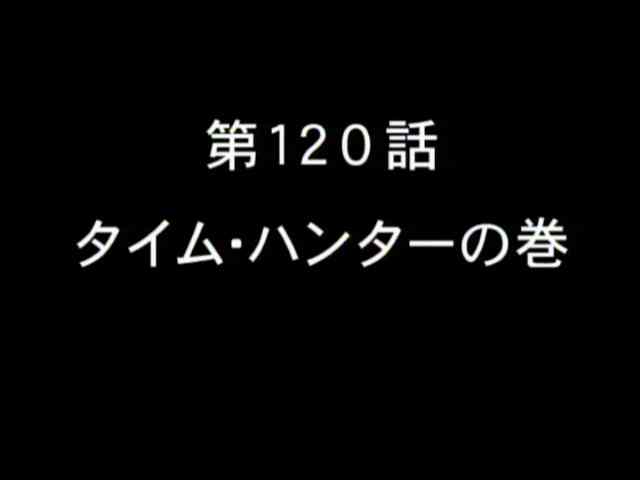 The synopsis from the Tezuka webpage says this is a remake of #11 [(18)],
Time Machine
, but in my opinion, it is more of an act of desperation. I think they were shorthanded of animators that week of May 22, 1965, when this was broadcast, & they cobbled together a story using not just cels from earlier episodes, but entire clips from them.
FROM MY NOTES:
Shares scenes with #11 (18), Time Machine & #69, Rebellion of the Dinosaur People (59, Dinosaur Dilemma)
Wrecks Higeoyaji's house
Uses frames from #29, Memorable Day (Memory Day)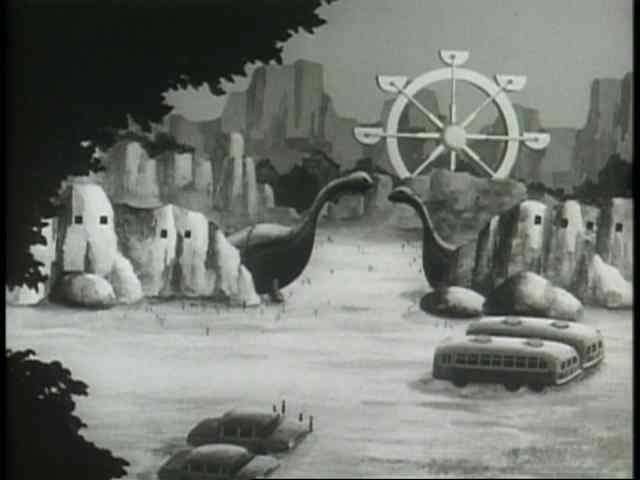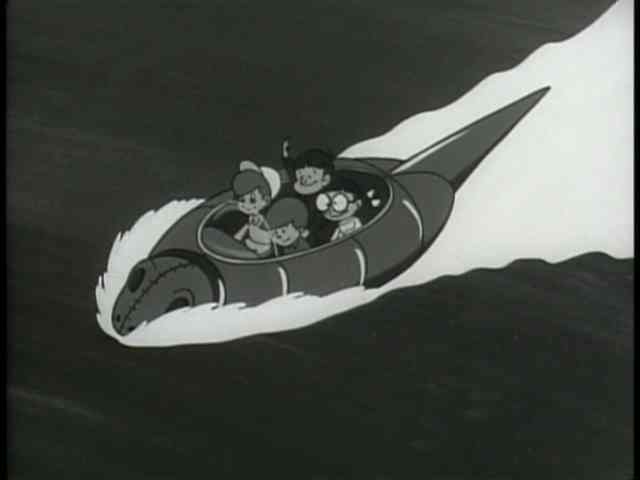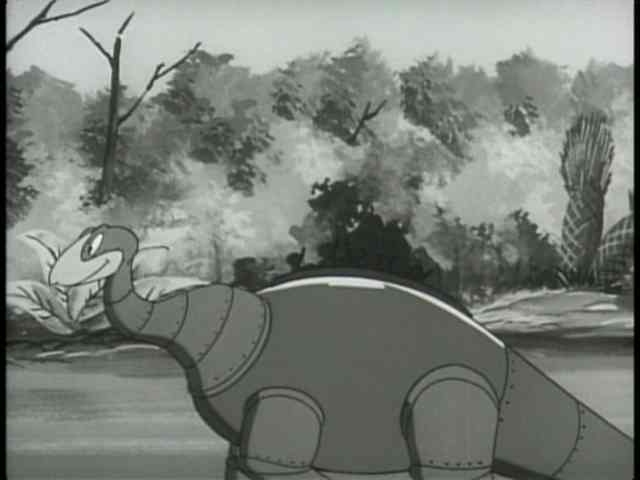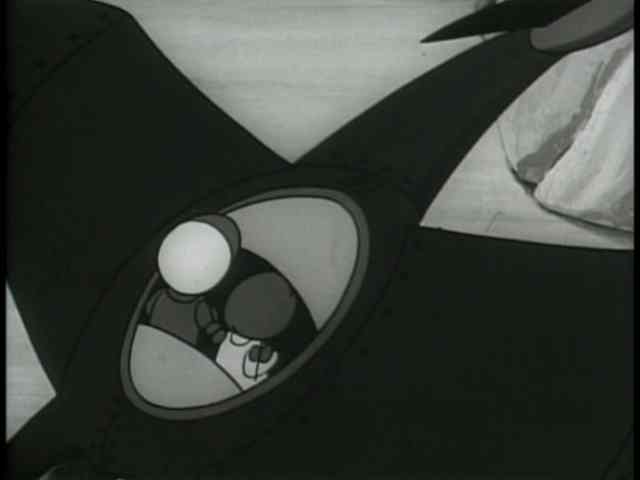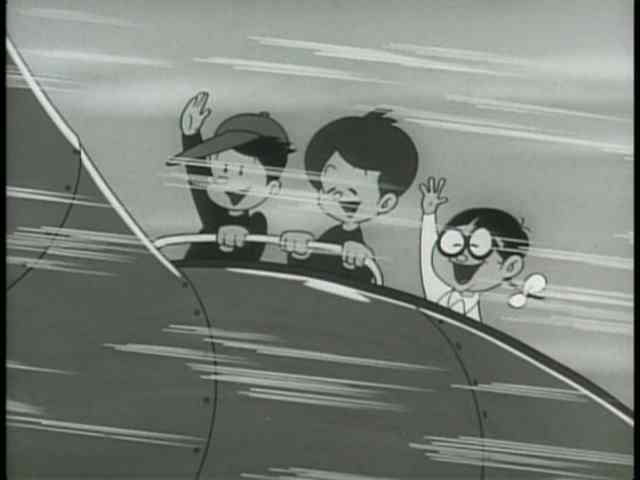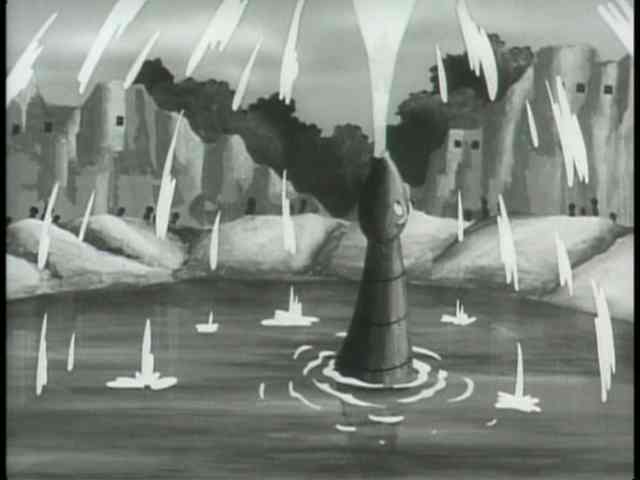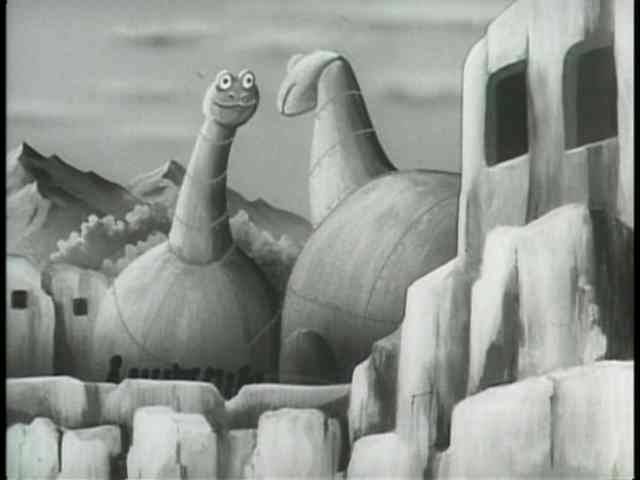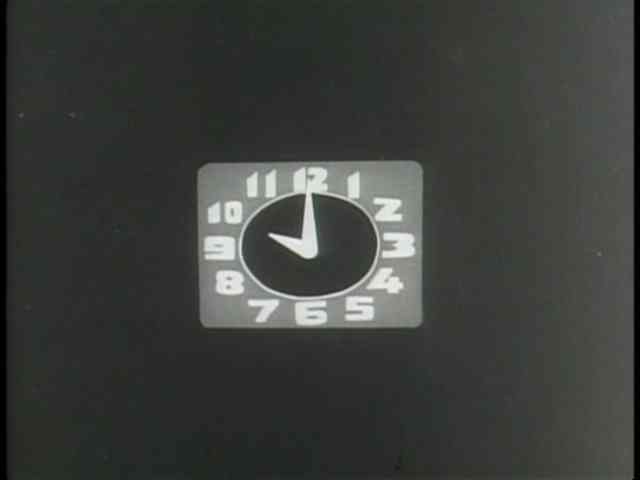 From #11: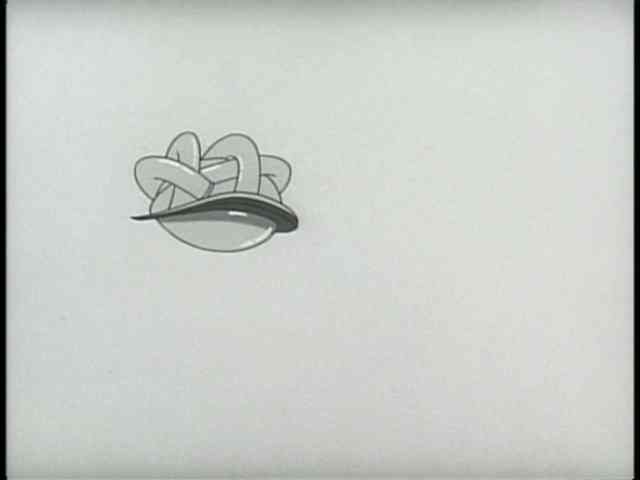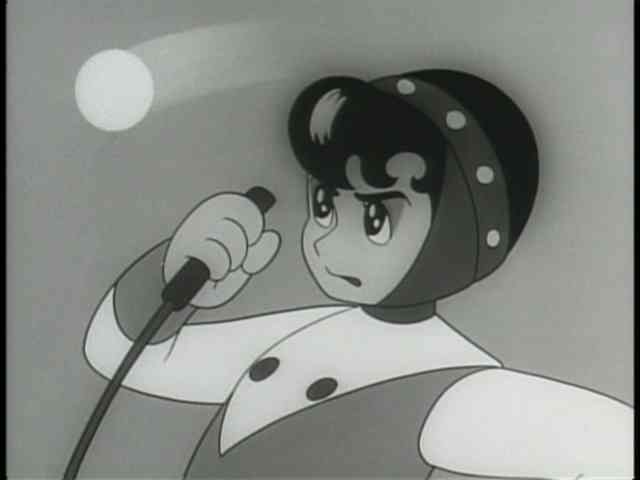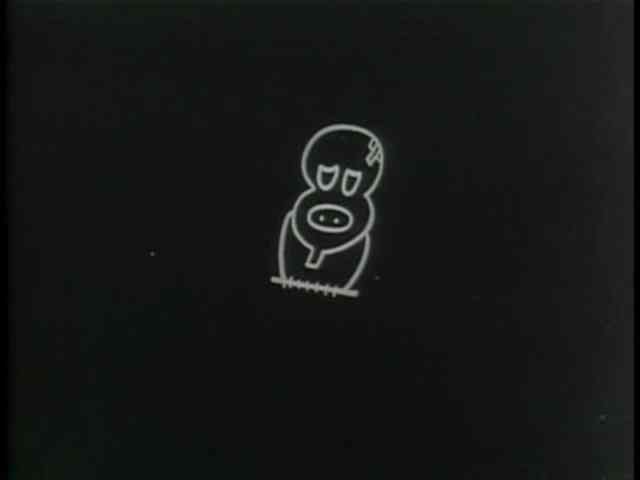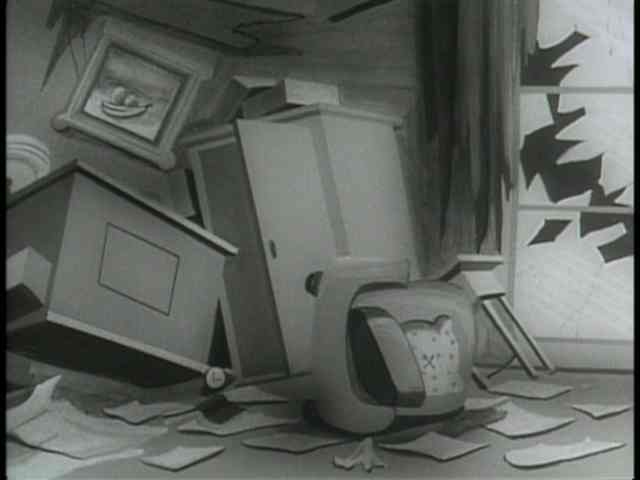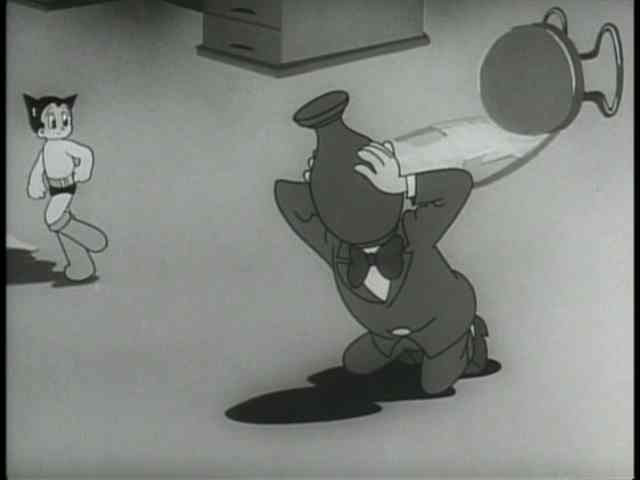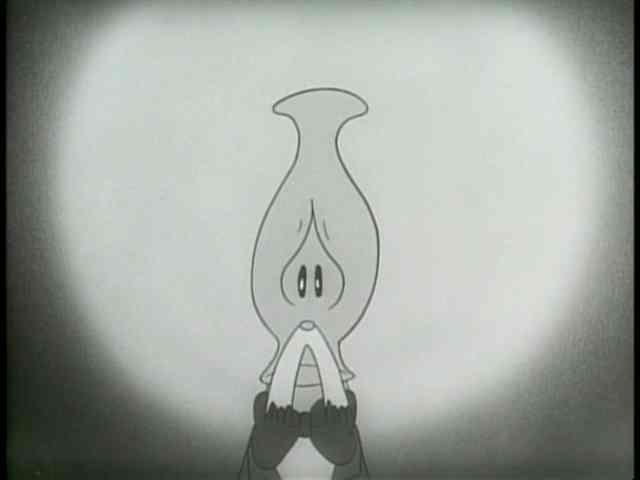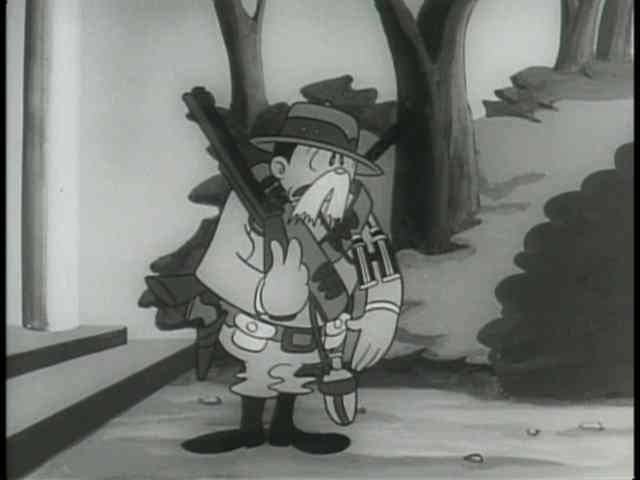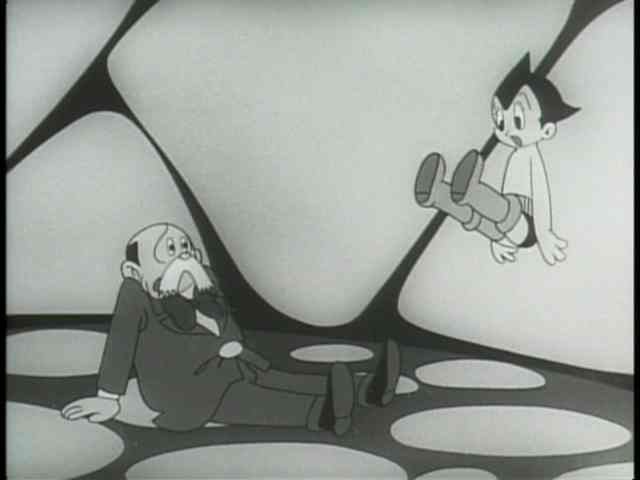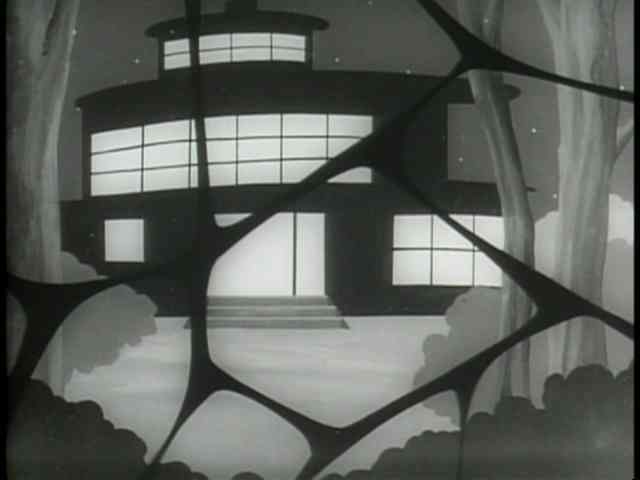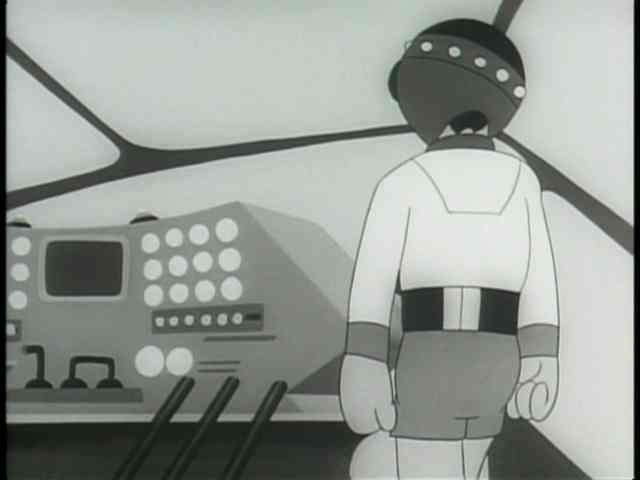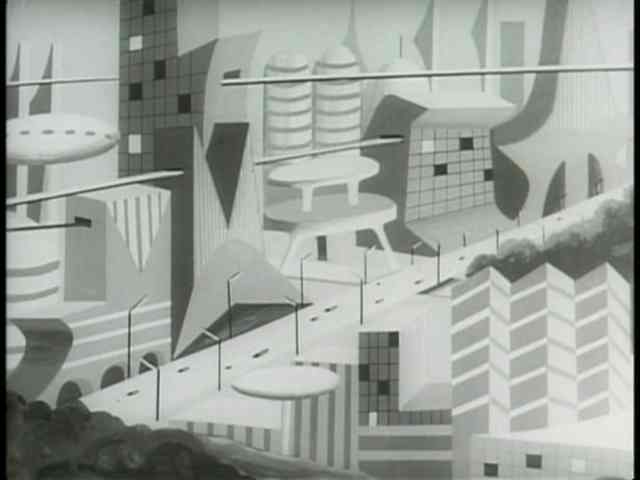 Not merely influenced by Welles' Time Machine, but using imagery straight out of it, as in these next two frames: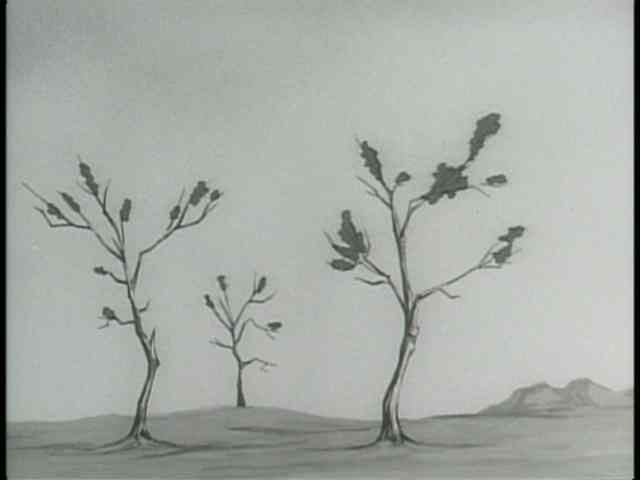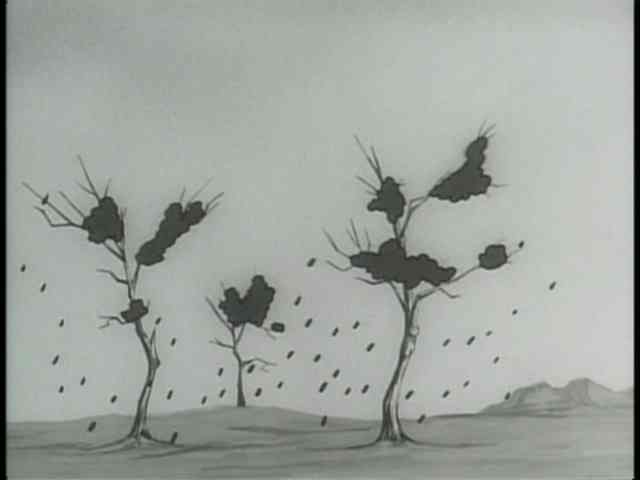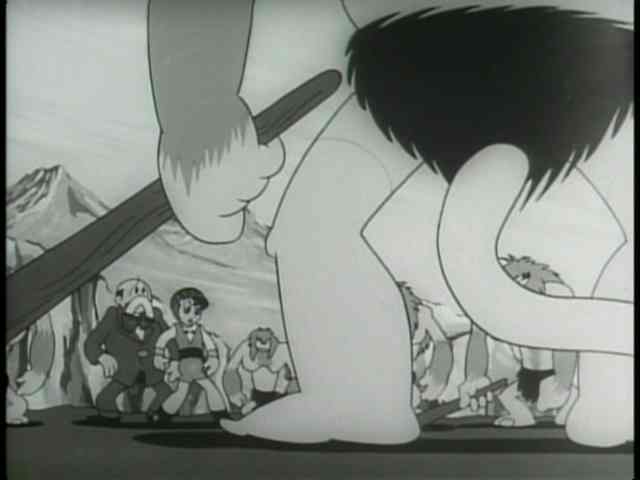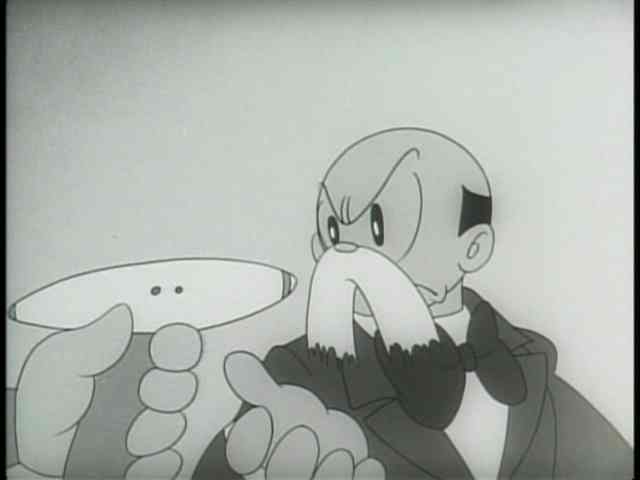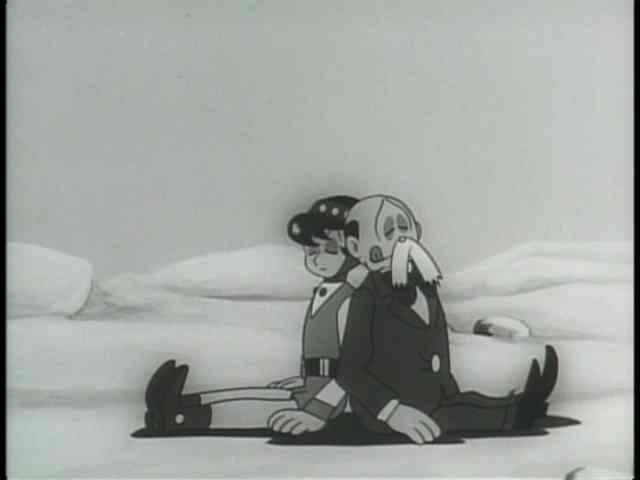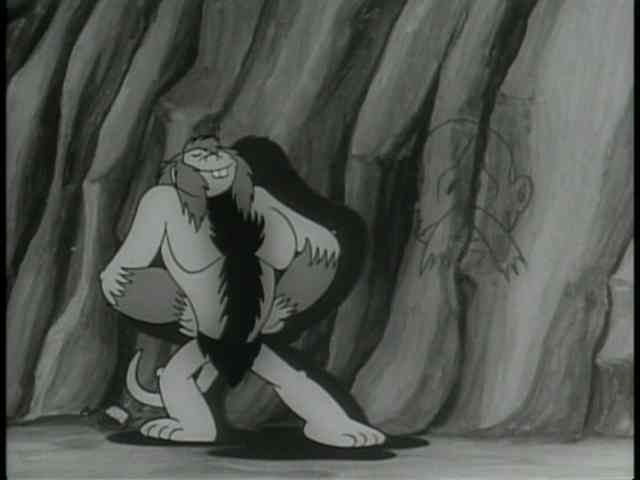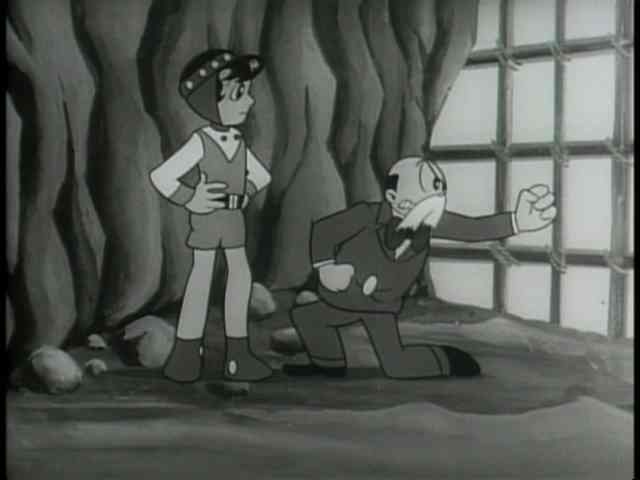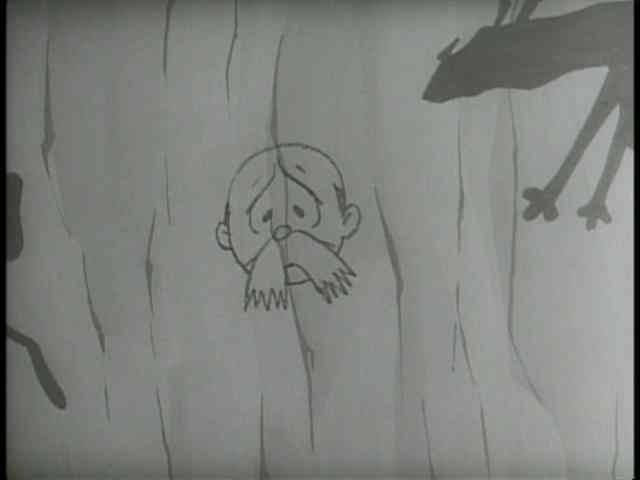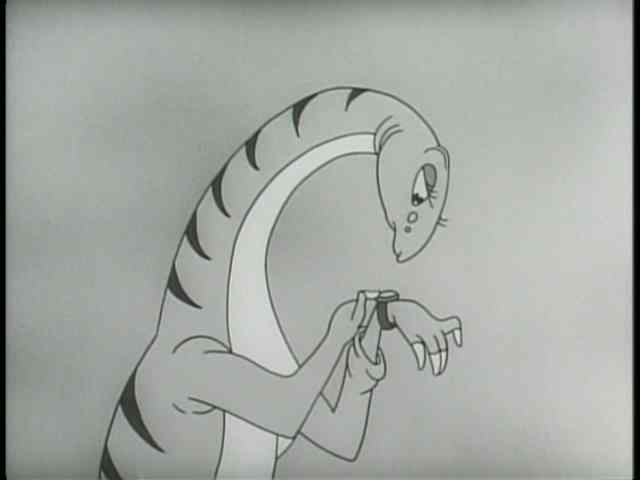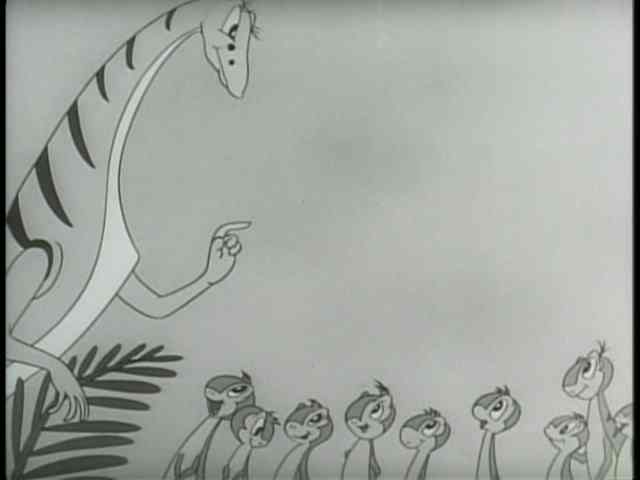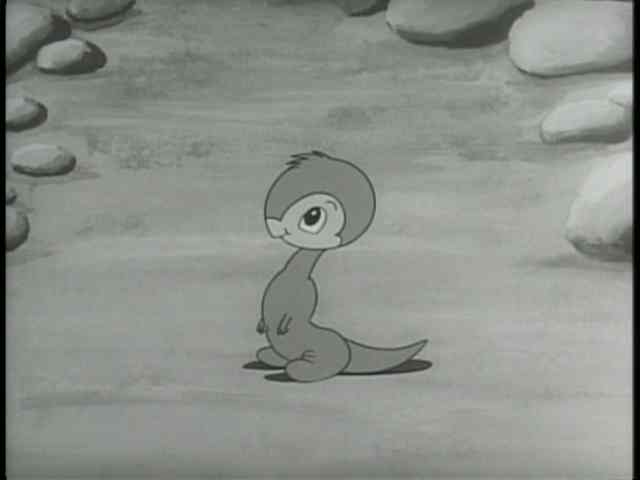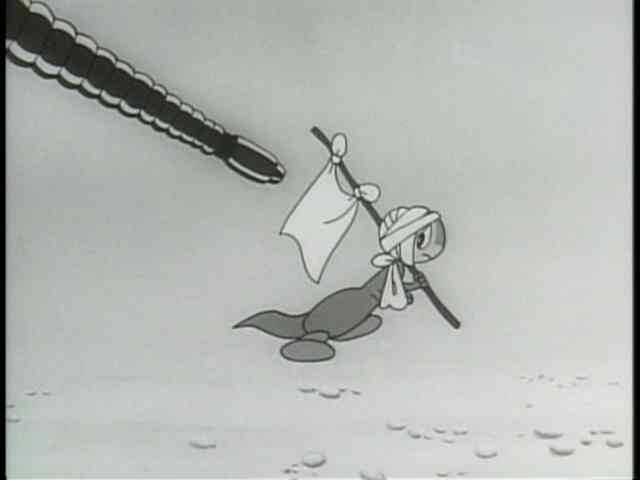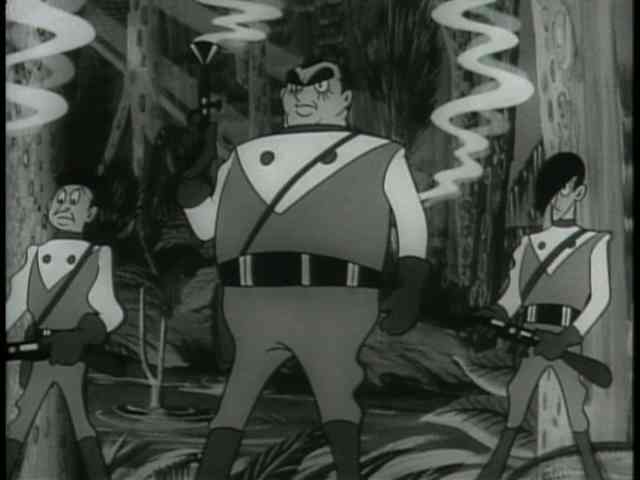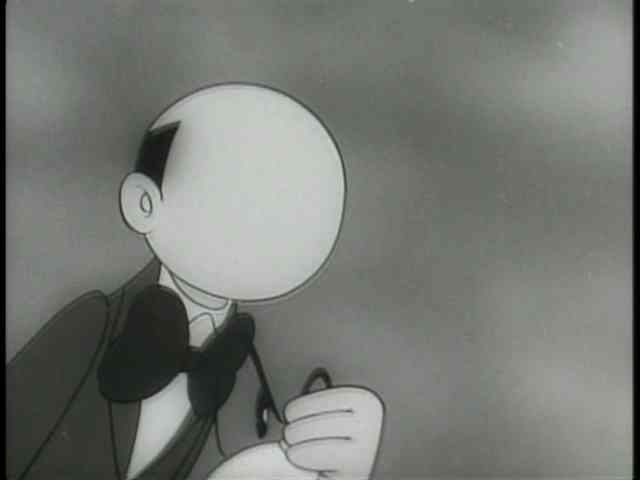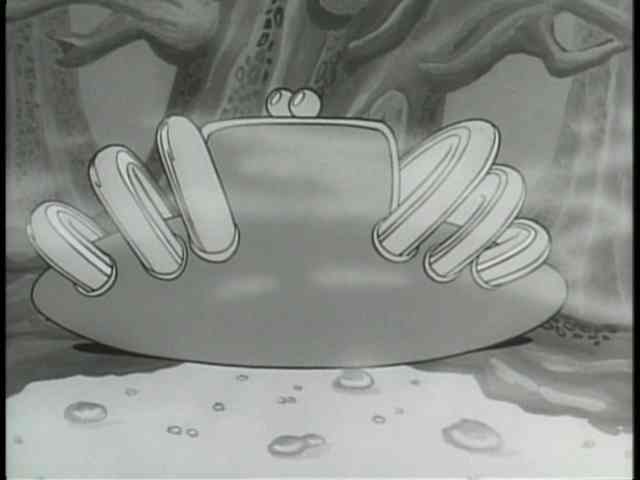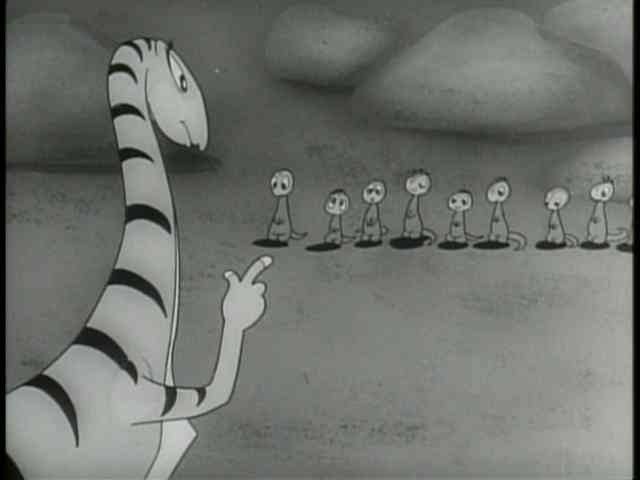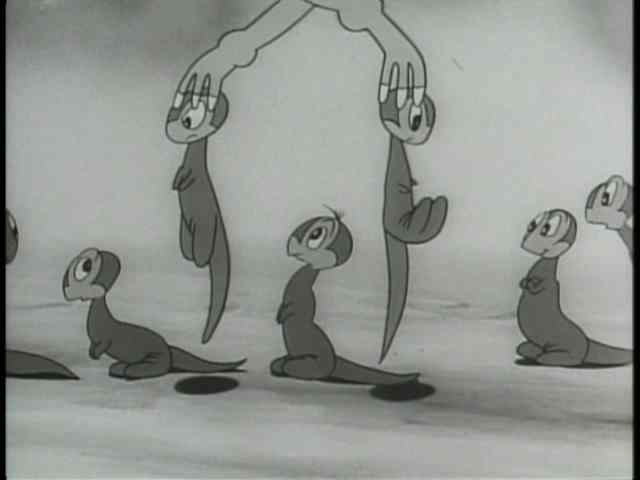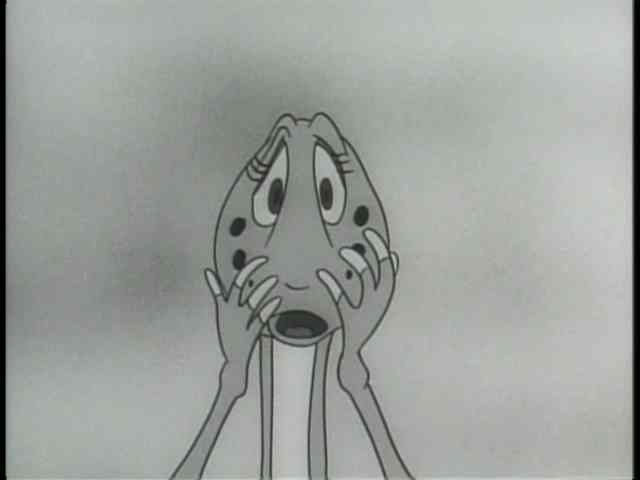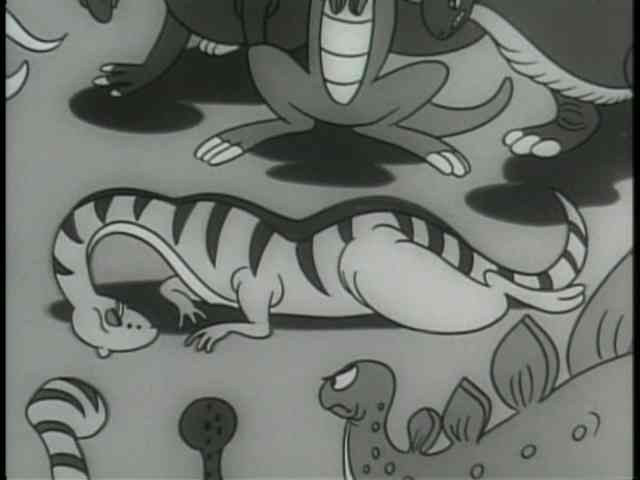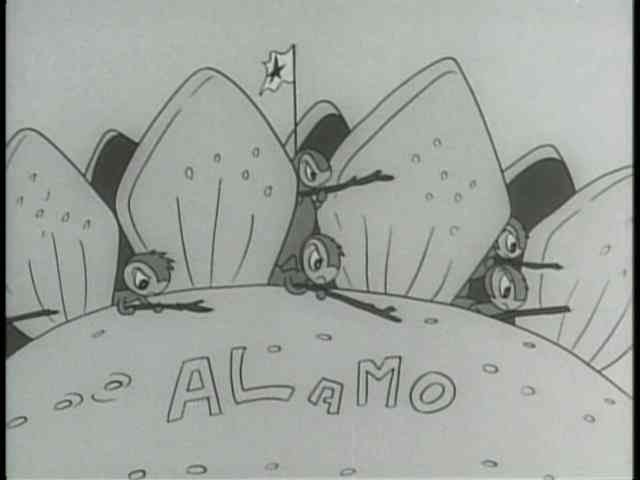 Back to #68. For those who know little of the B&W series, but
are
familiar with the 2003 series, the following part was used as the basis for the
Franken
episode: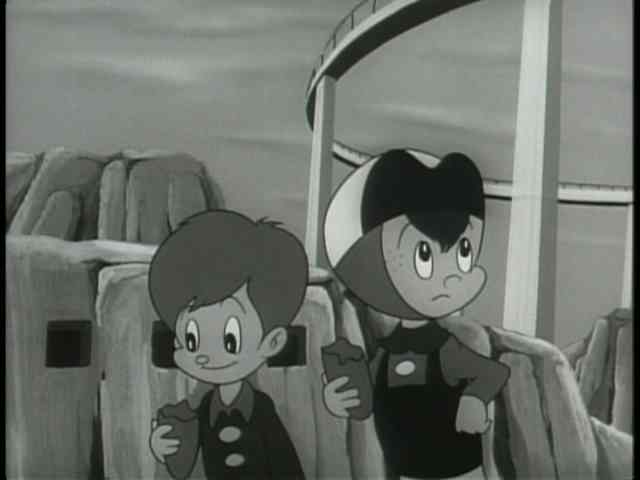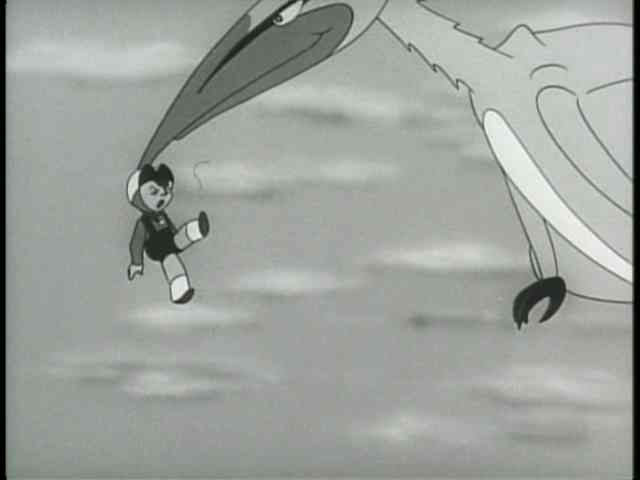 Compare "Kazuske-kun" or, perhaps "Karusuke-kun" ("Disko Teck" :lol

to Fujimoto Taku (Jack Fuller) on the 2003
Franken
episode. Both were separated from the group & captured by the marauders.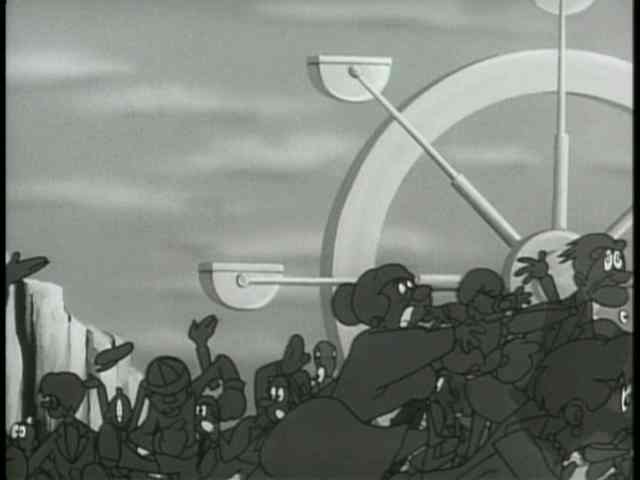 appears in a frame from this clip of the crowd fleeing, but I do not have it in the frames from this episode.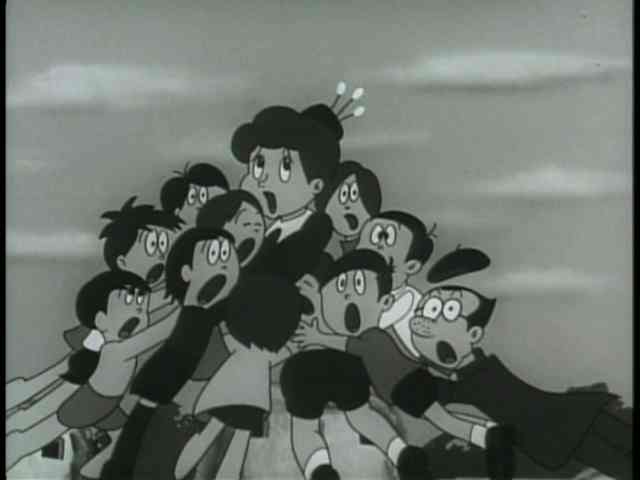 Compare Hanako-Sensei ("Miss Ann Thrope"

) with Midori-Sensei (sorry, I have no data on her dubbed name). Hanako-Sensei seems shaped more like a mother, while Midori is more like a big sister.
BTW, unlike more than a few, perhaps most characters given pun names by Ladd & co., Miss Ann Thrope does
not
live up to her name.

BTW,

does appear as both a boy & a man in #69.