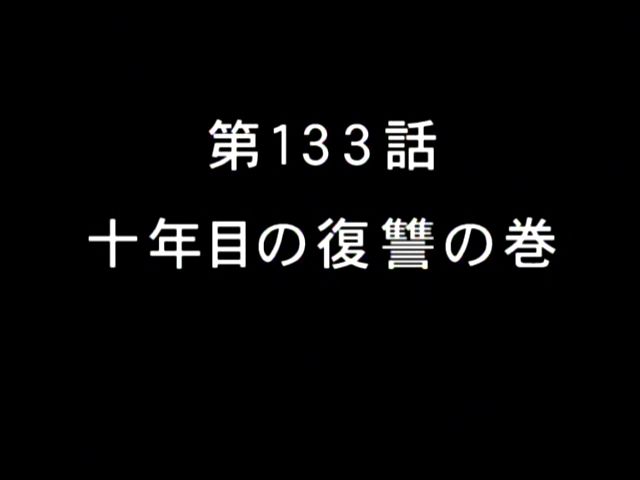 This episode involves an otherwise innocent robot, who was programmed as a SLEEPER AGENT, & whose mission was to liberate criminals from a prison, somewhat similar to Alcatraz.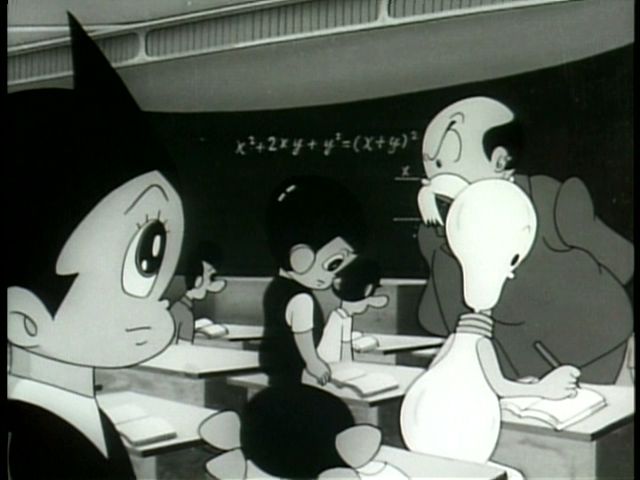 Note the presence of the Light bulb robot & the one in foreground who is facing away; I believe Fred Ladd dubbed her
Melody
.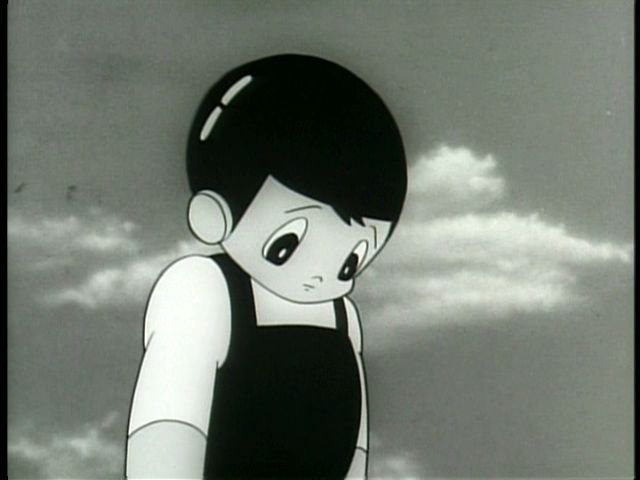 Poor little Riboryu, he apparently failed to work out the algebra problem; but his problems are just starting!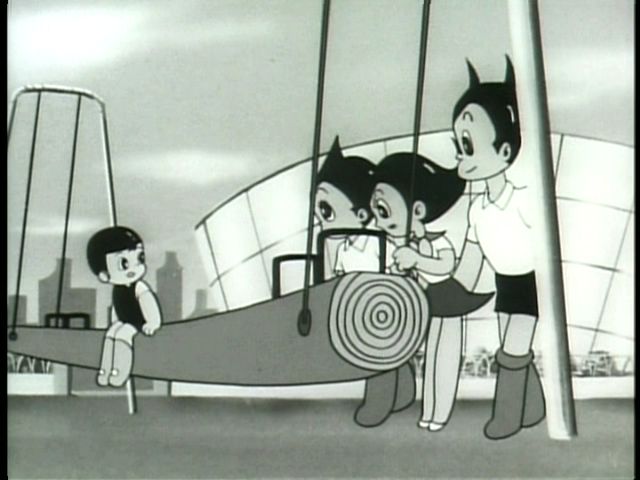 The siblings try to console him.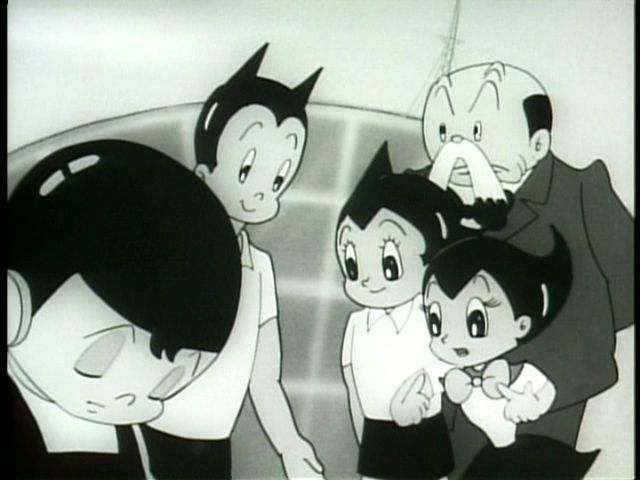 Uran is mocking Higeoyaji-sensei; mimicking his mustache with hand gestures.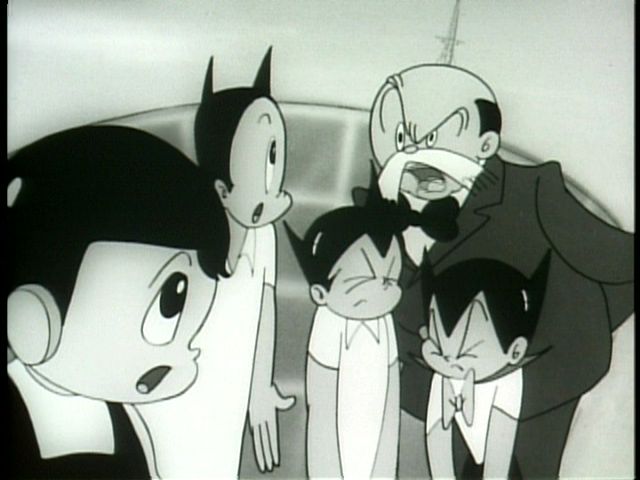 Note the inverted tower in the background; the robot school as 1st depicted in #57,
Robot School
(37,
Astroboy goes to School
).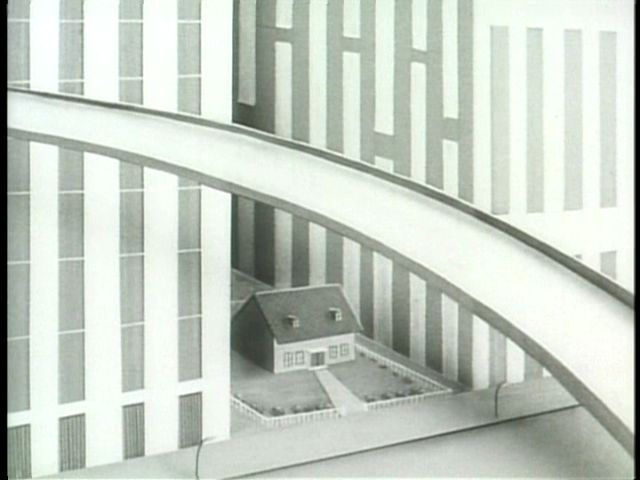 Now the scene shifts to Riboryu's home.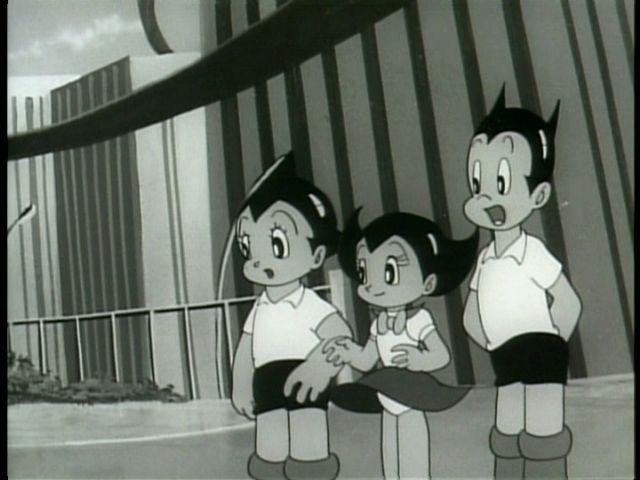 The Siblings come to call.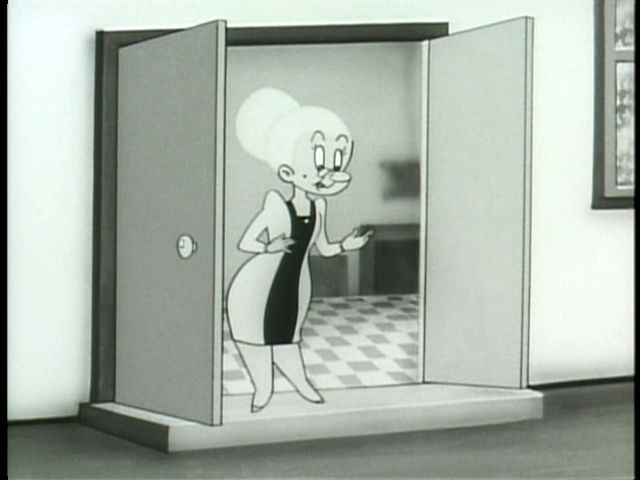 Obāsan (who made her debut in 093, Cobalt).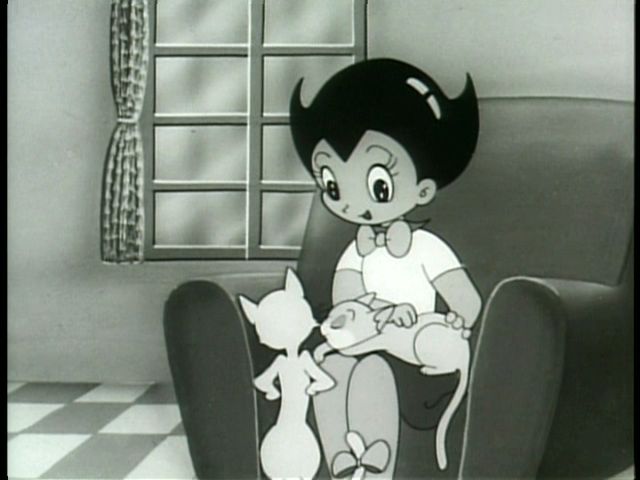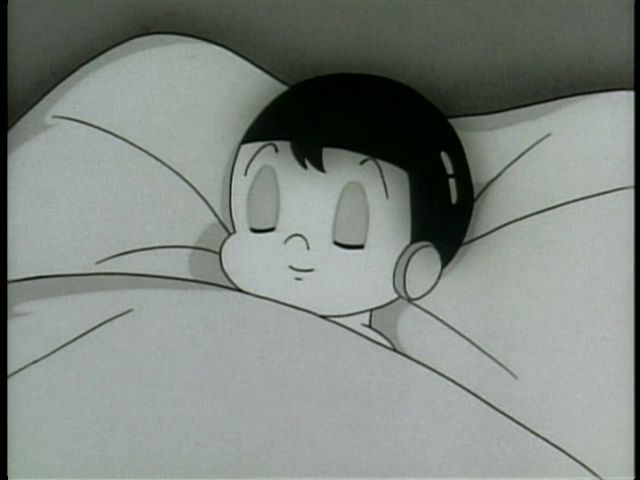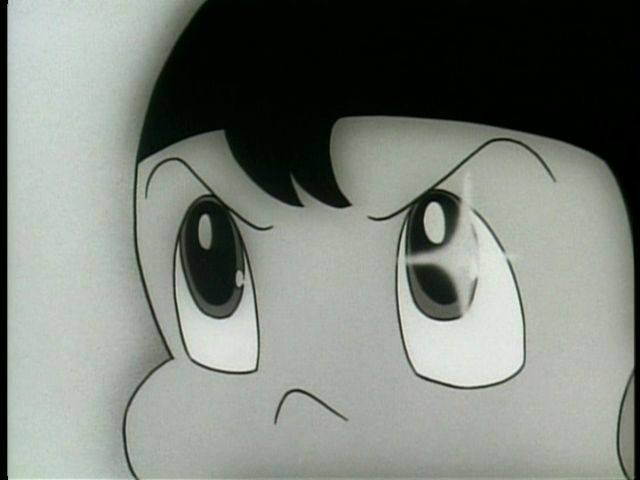 Riboryu awakens abruptly. Note the glint in his eye!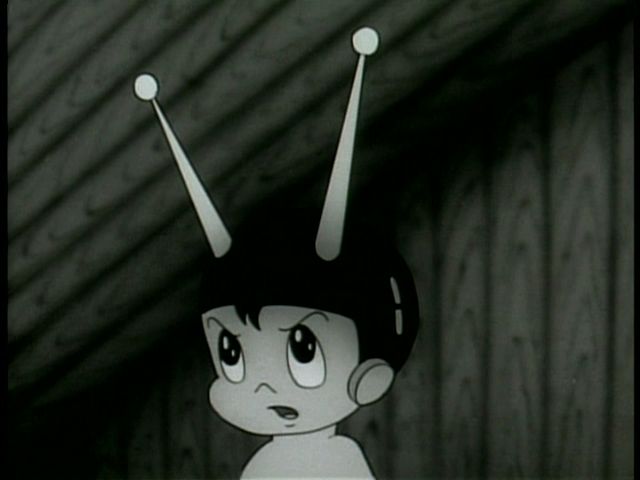 Since when did he have antennea?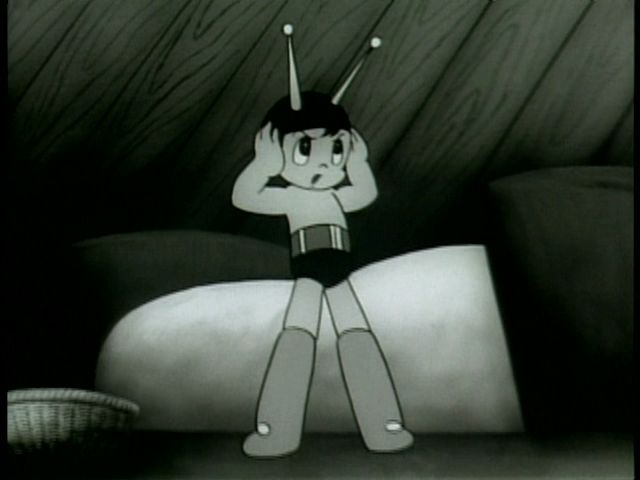 Likewise whence come the

-style briefs?

Elsewhere, at the Rock, the scene is appropriately scary: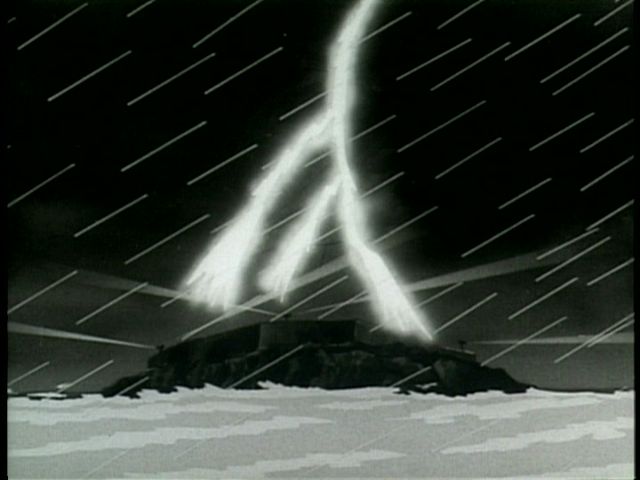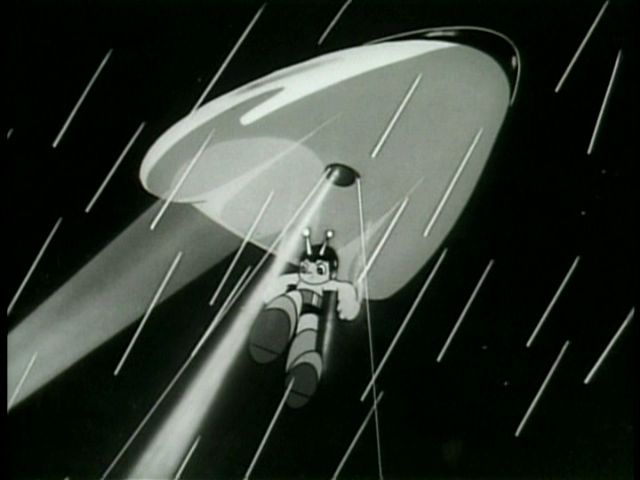 Another thing, whose origin is not specified, this cool triangular vessel.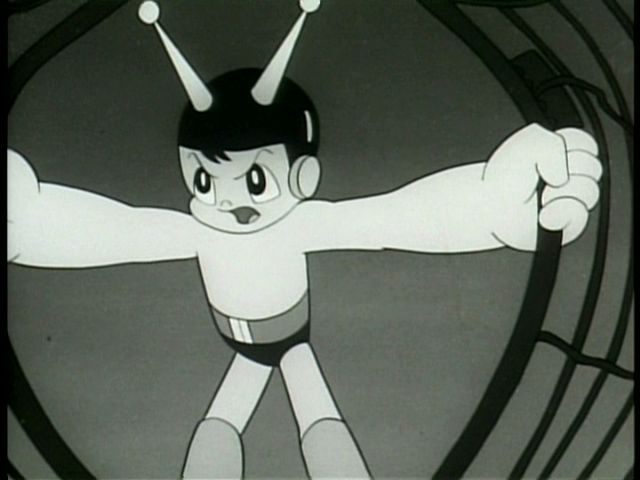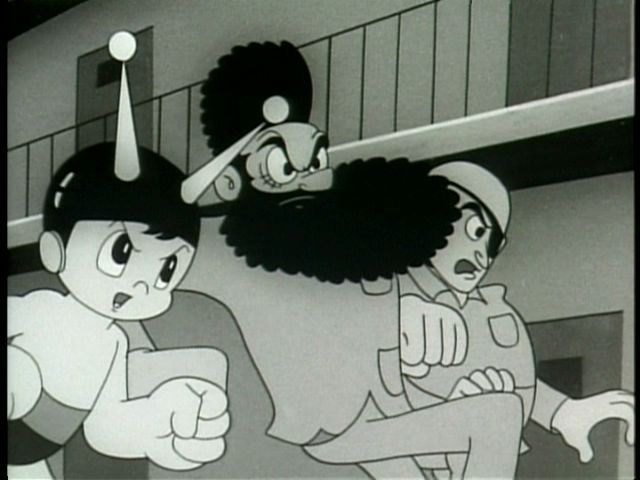 Anyone remember these two? I have been unable to find their names for this episode, but the bearded one is known among the English speakers as 'Rasburton' & was Cleopatra's creator in episodes #44 & 45 (in both J & E sequences); while the bald one 1st appeared as Mephisto (Patch) in #18,
Gadem
(15,
Gangor the Monster
), but most recently appeared in #129 Atom vs Atom (no dubbed version). BTW, the bearded guy's name is Baribari, which I believe means
crunching or tearing
.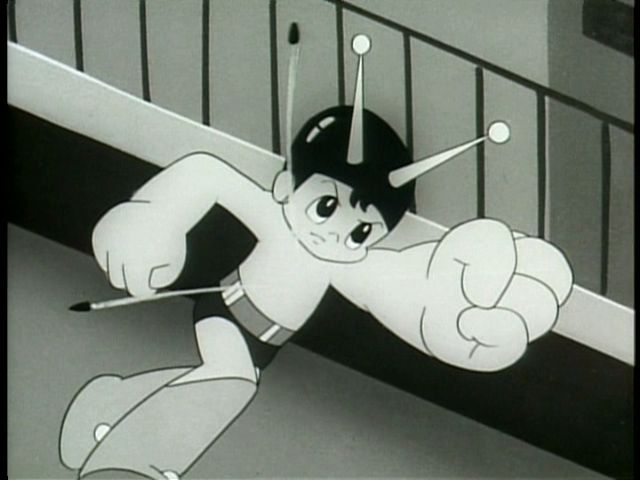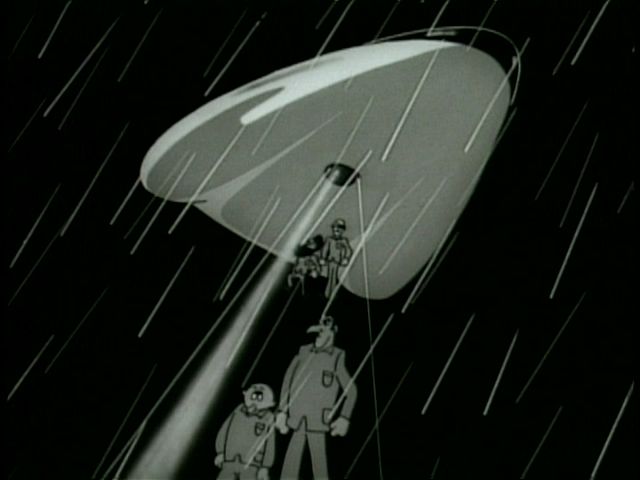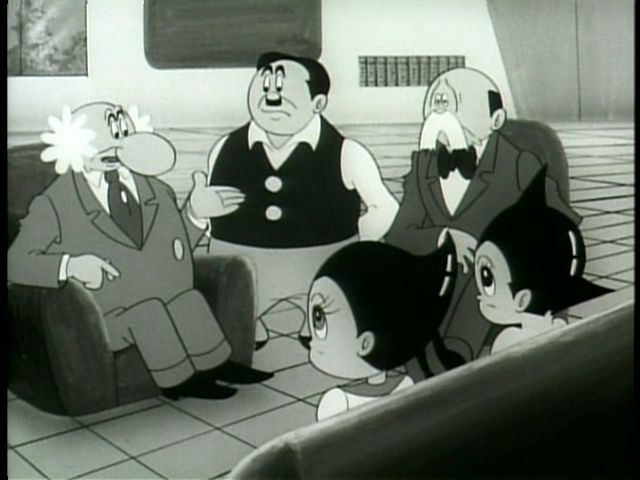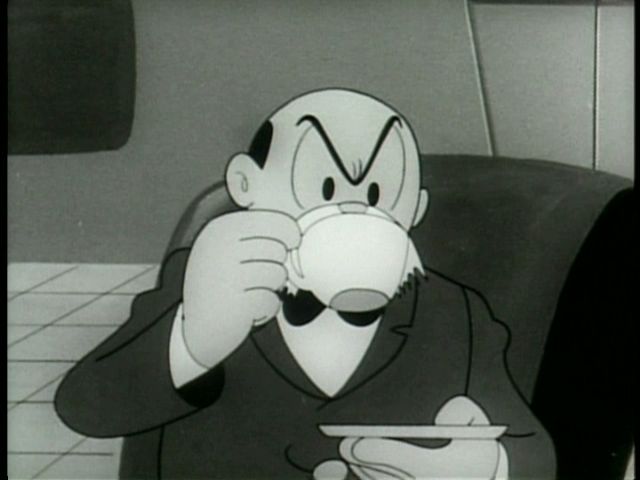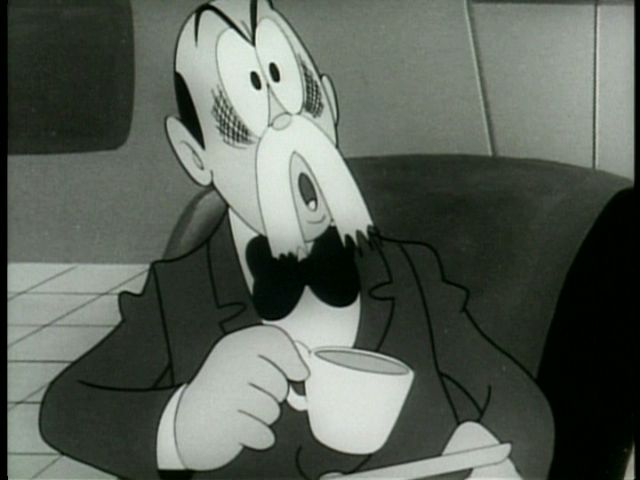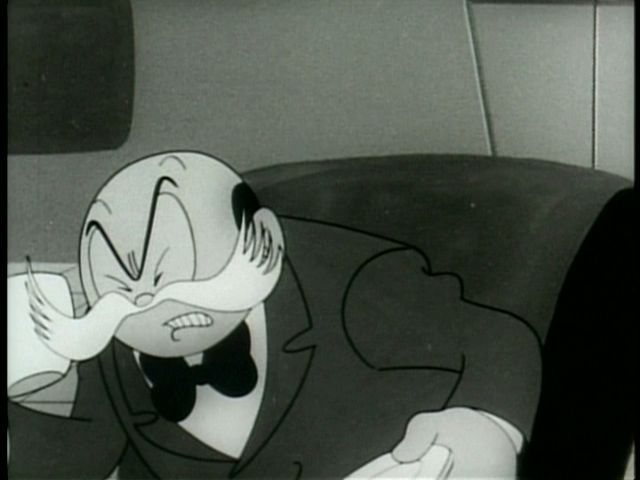 As the group discusses the jail break, the history of the escapees comes up: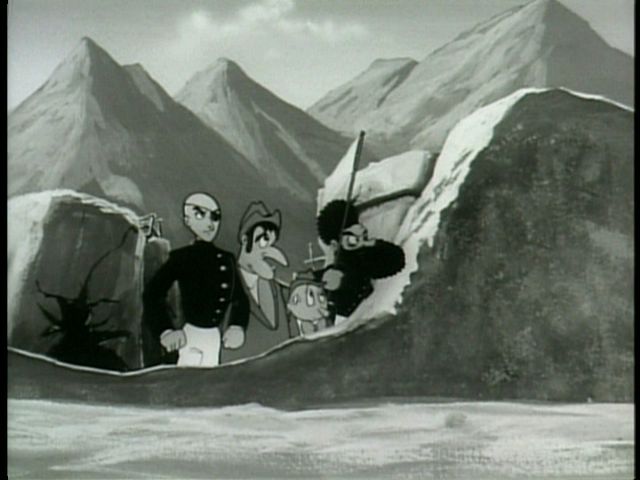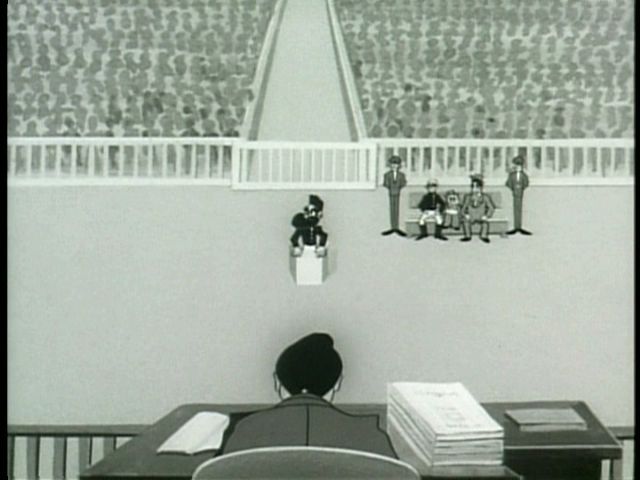 As far as I can tell, their group had been convicted of some very serious crimes, & after conviction, Baribari shook his fist & said, "whatever happened to my Transylvania Twist?"

--No, he vowed revenge!
Returning to the present, this is the only frame I have that has mama fully on camera: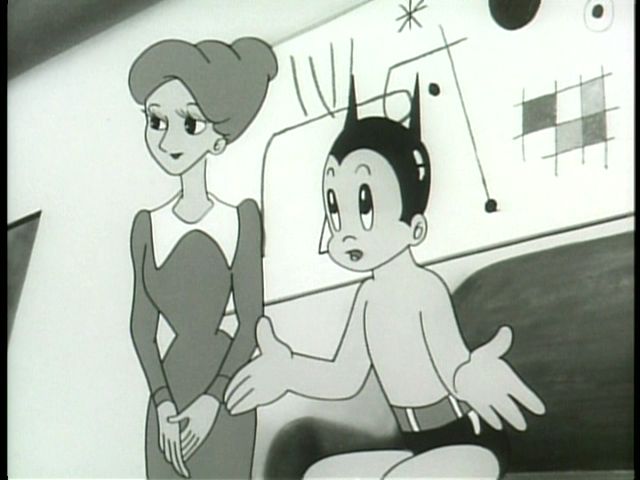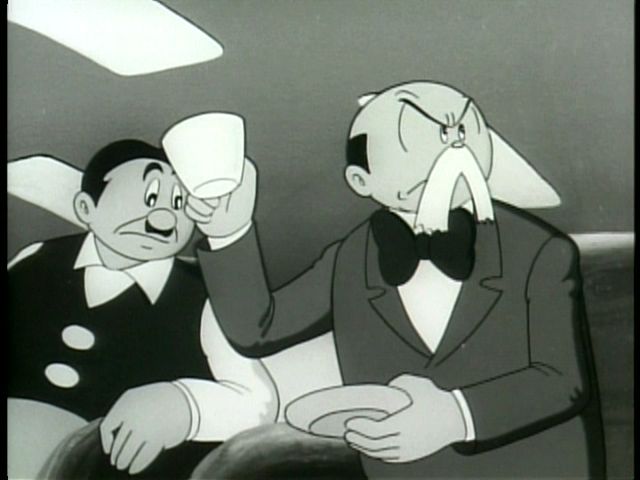 Always put your coffee down before you begin gesturing!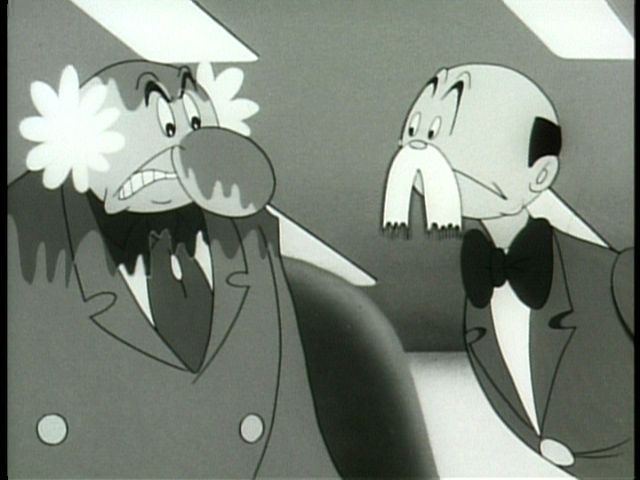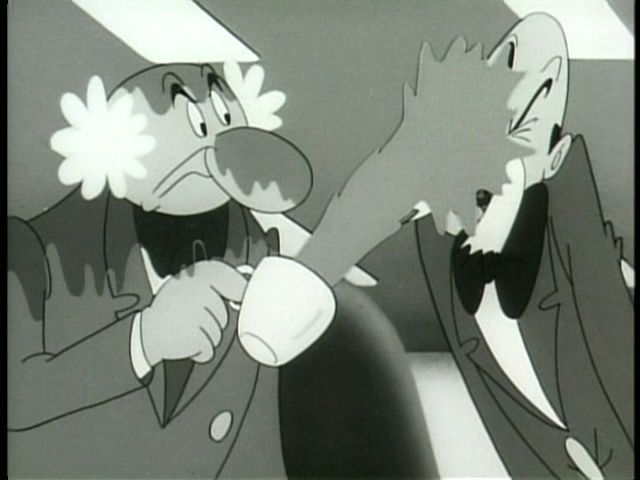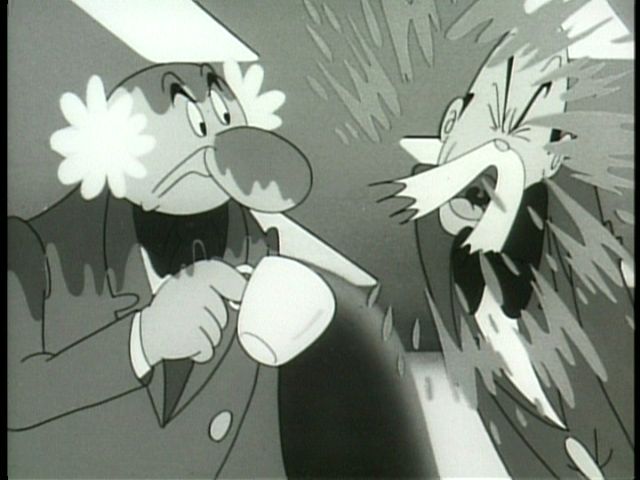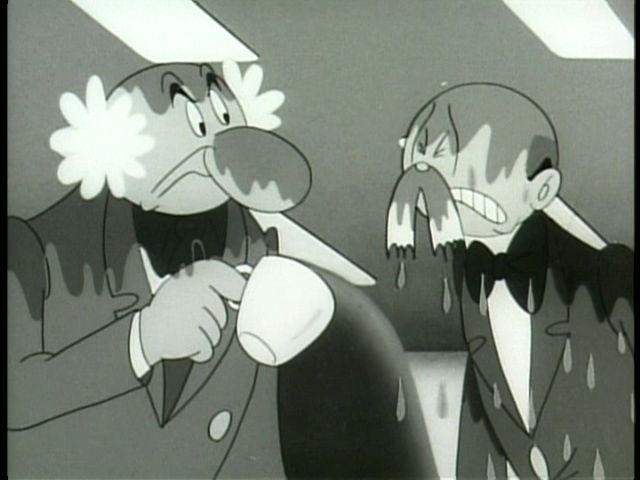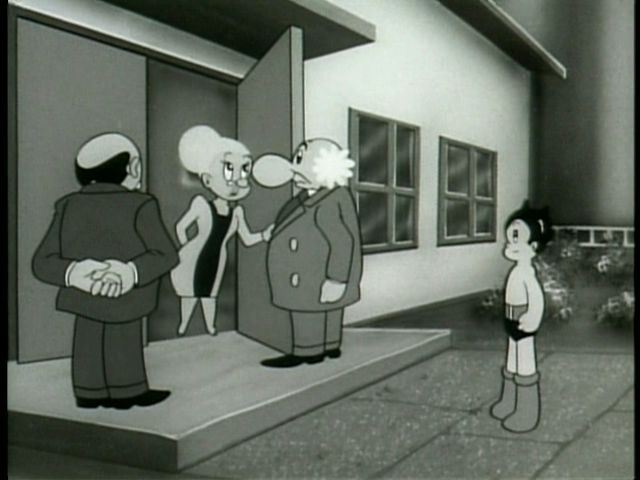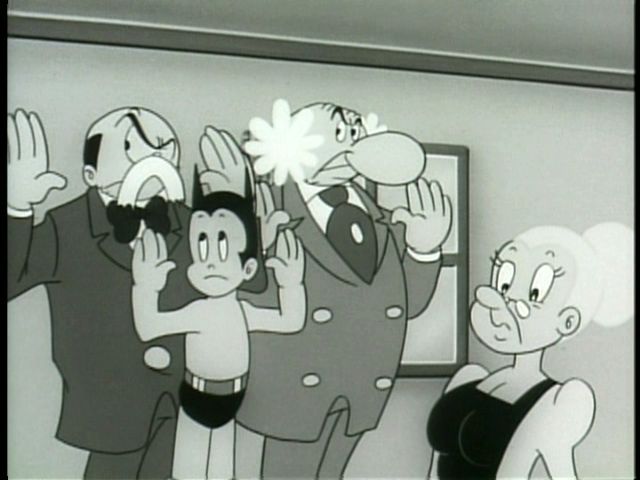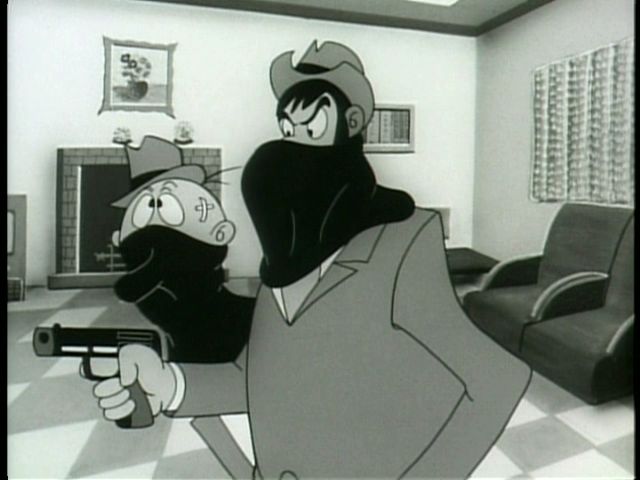 BTW, I never could find a name for the dopey little crook, so, I call him
Dopey
. No known name for the hooked-nose crook, either.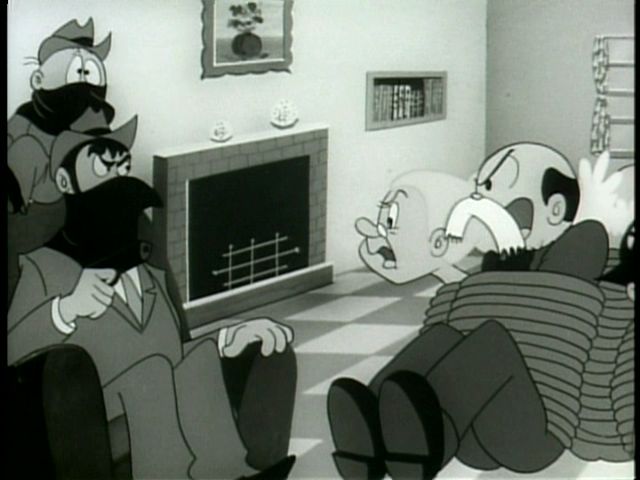 Scene we never expected to see: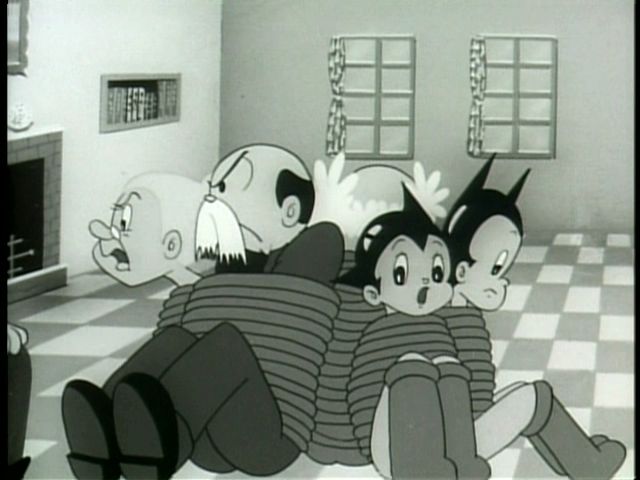 After the two henchmen are defeated, poor little Riboryu is treated like a common criminal: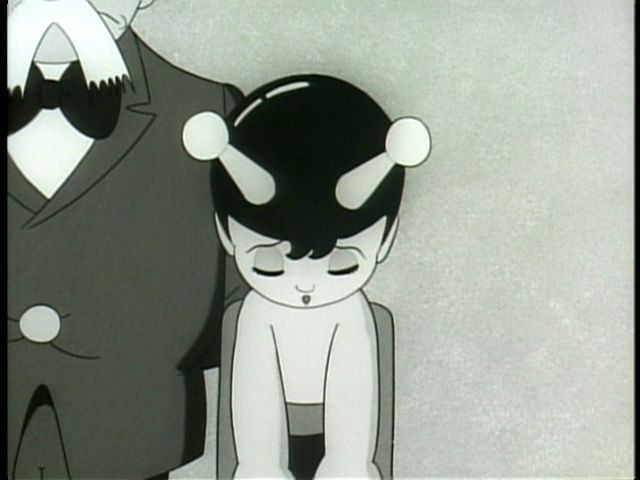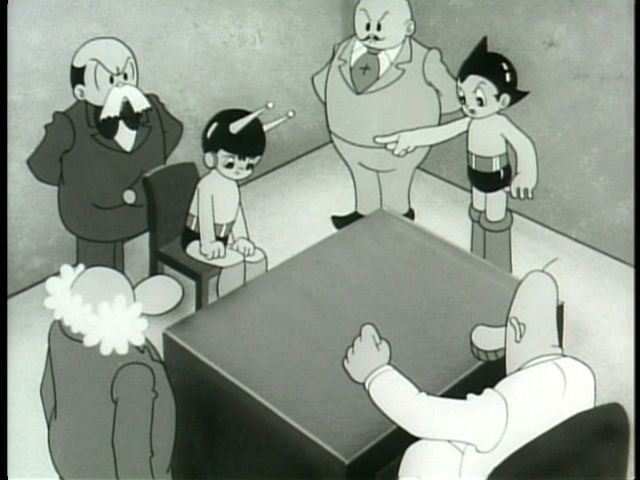 Though he insists he knows nothing of helping the crooks escape, nobody takes him seriously.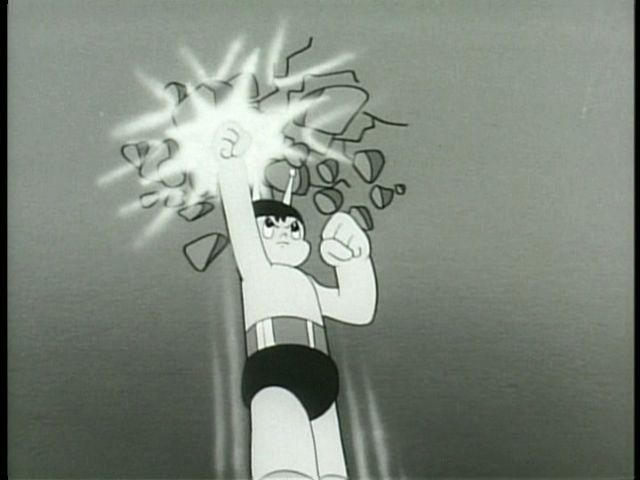 Who could blame him for running away? He is just as mystified as they are, as to why he helped the bad guys escape.

Also, note that the debris from the hole defy physics, they should be pushed outward, through the hole.