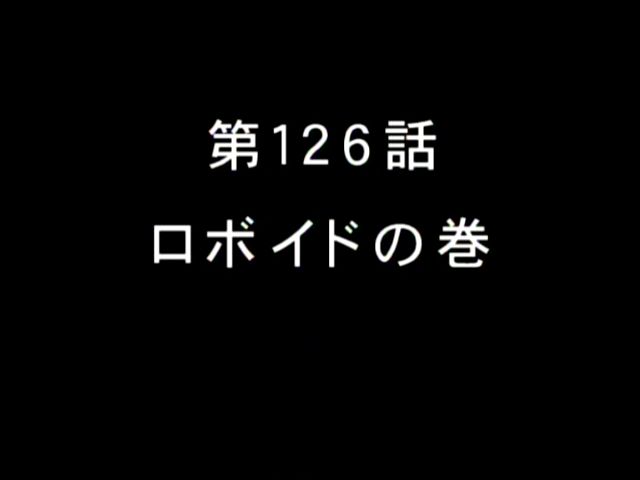 The good news is that the ROBOIDS thread is here; the bad news is that this animated version has been simplified, & some of the action & drama has been cut from the script.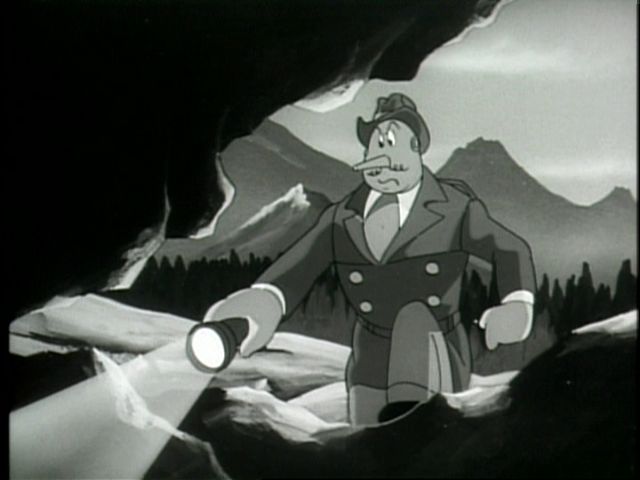 We open with this robotic investigator, who, as the saying goes,
is not long for this world.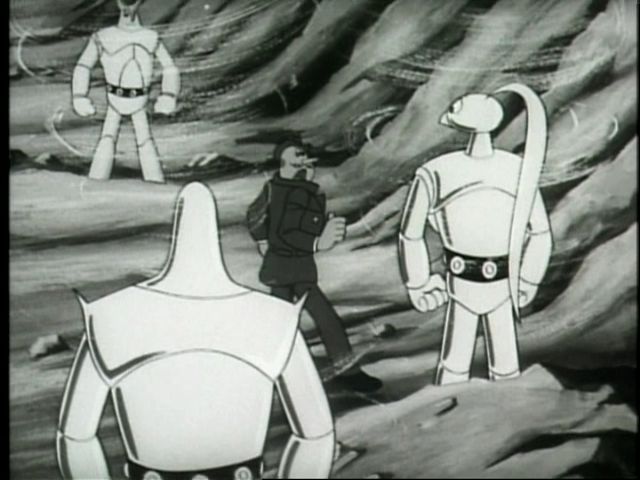 Right on cue, the Roboids arrive!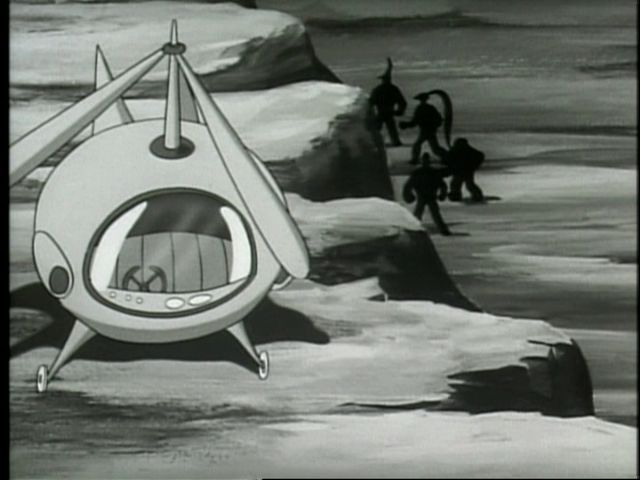 This thread will have quite a few images, so, I had to choose which parts to cover by way of text. The helicopter has a tape recorder in it, that the doomed robot had just activated as the Roboids began their attack.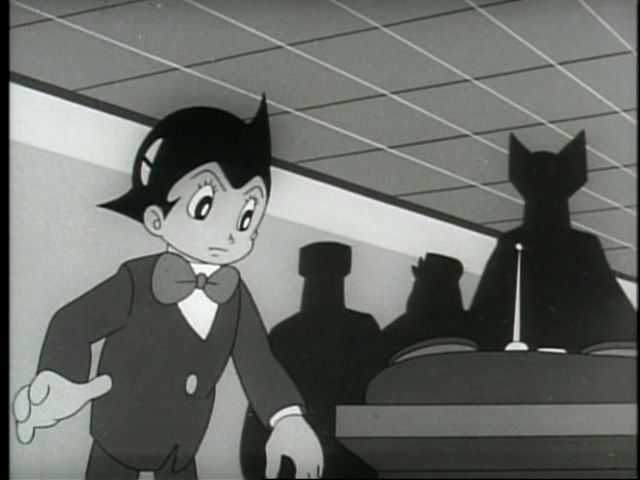 The all too infrequent occasion of Atom in clothes.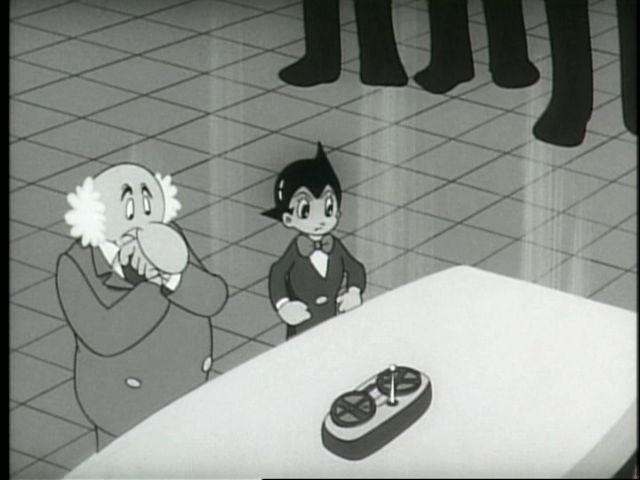 This reel of audio tape is the only evidence of the Roboids' existence.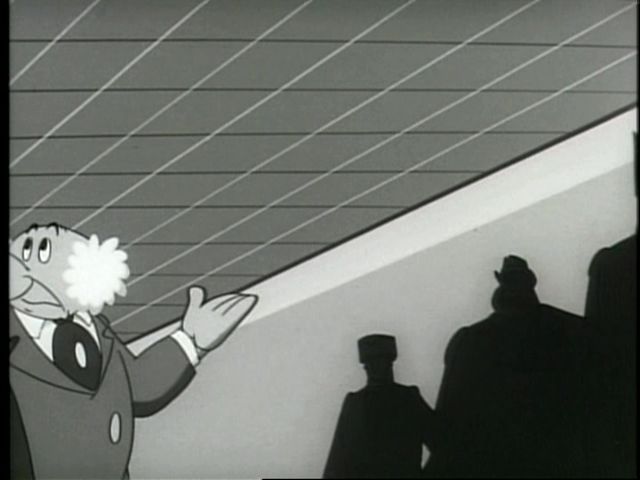 Ochanomizu introduces Atom to the Robotic heroes.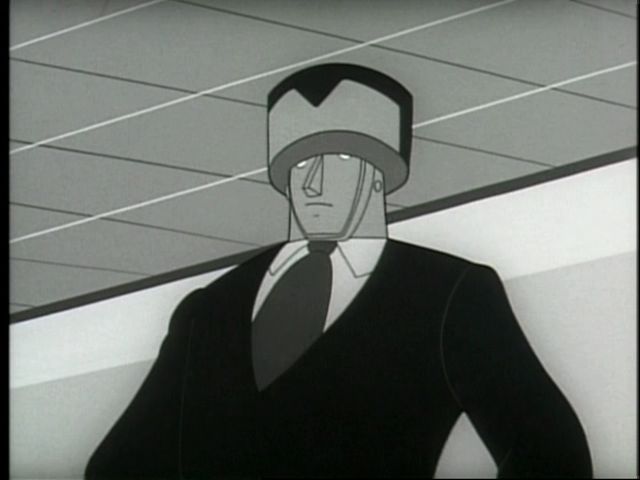 I call this one,
Frankenstein-forehead
, though I think his name is "Dop-oo."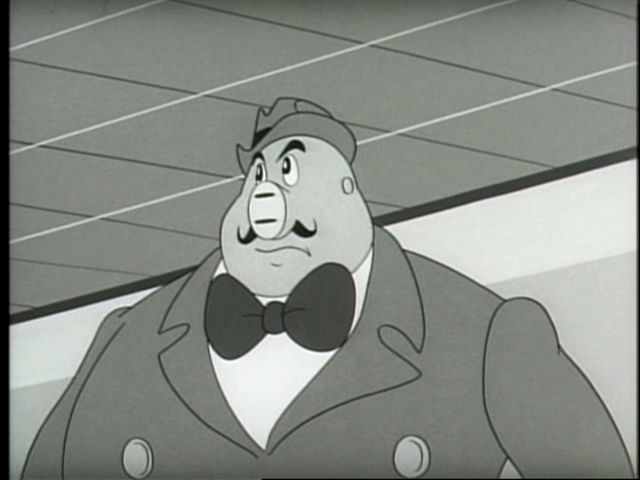 Cyrano, the dandy of the group, uses too much cologne, loves kids, & has a rather unusual phobia for an adult. He has nose attachments that include a very sensitive olfactory gland, and a gun.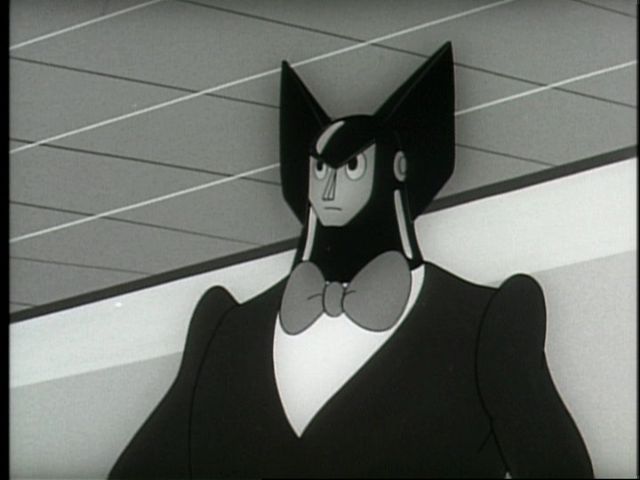 This is
Box
, like Luna (Rocketta) of the [B]ROBOT OLYMPICS[B], he converts into a missile.
There was an Indian Chief as the 5th member, but his agent lost the contract, & his character was cut,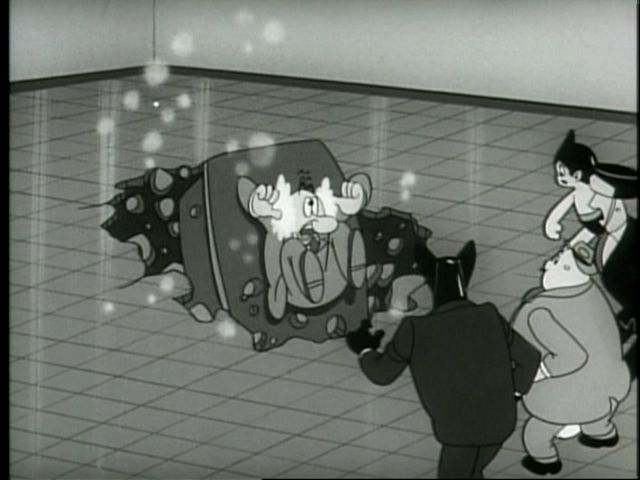 Oops!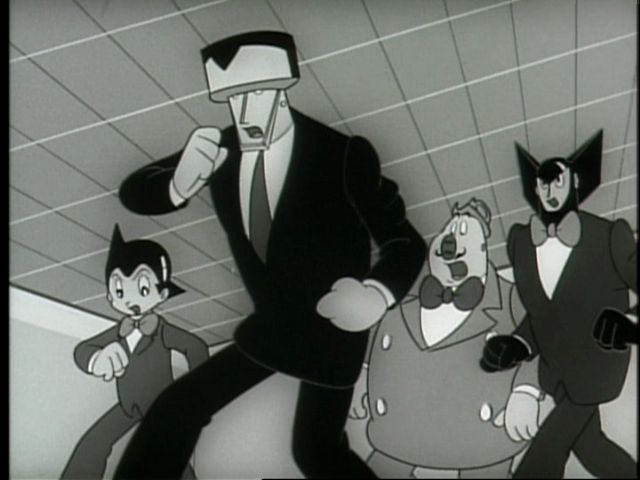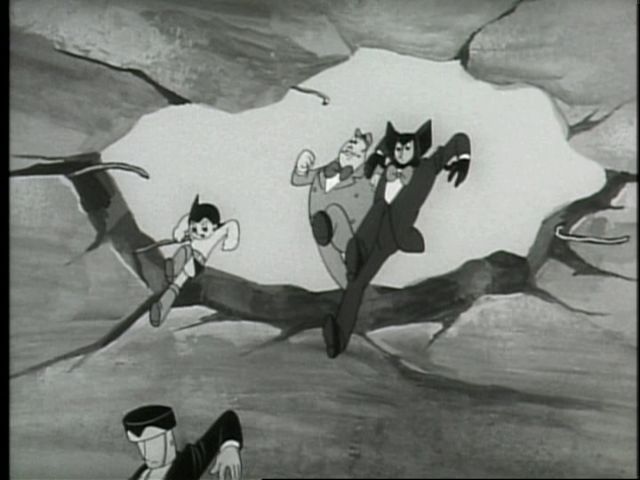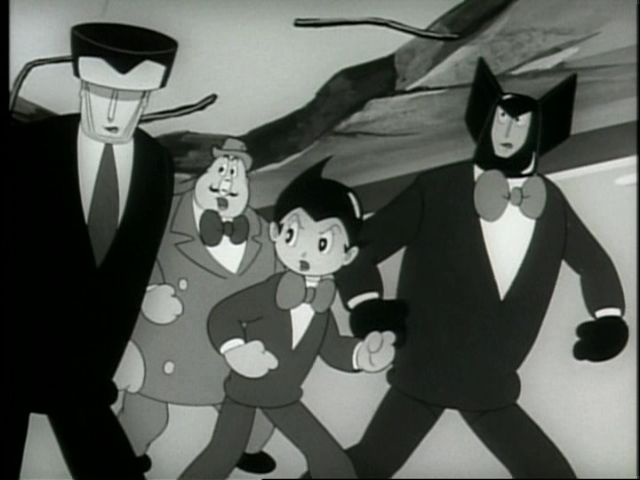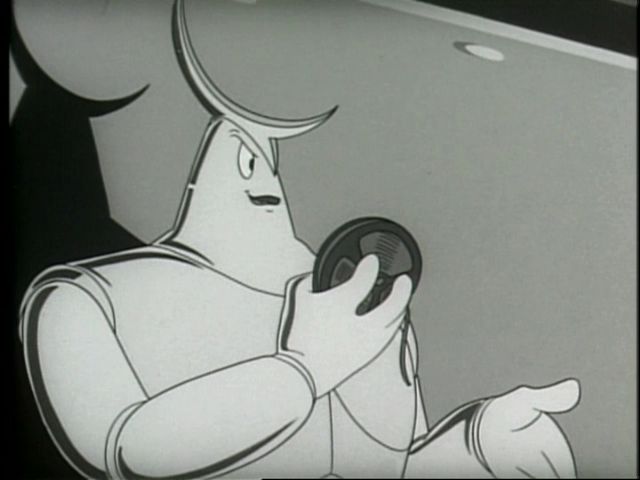 This Roboid is new to the story as (I assume) Roboid #4; the manga #4 was a shape-shifting female who abducted Uran & took her place. She, Uran, the abduction, etc., were all cut from this version.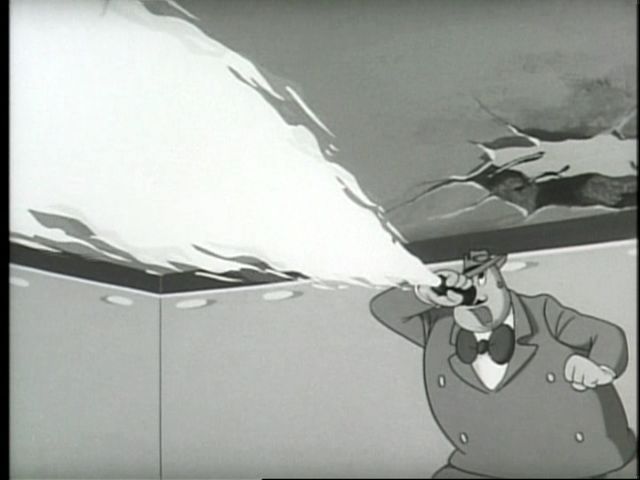 Maybe this is Cyrano's other nose. My bad, for saying it was a gun.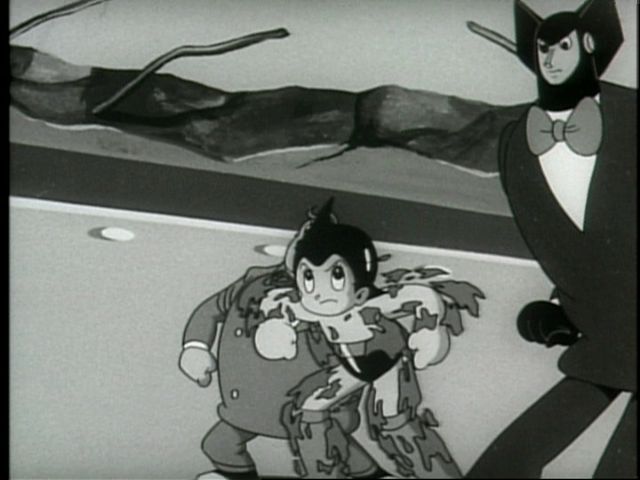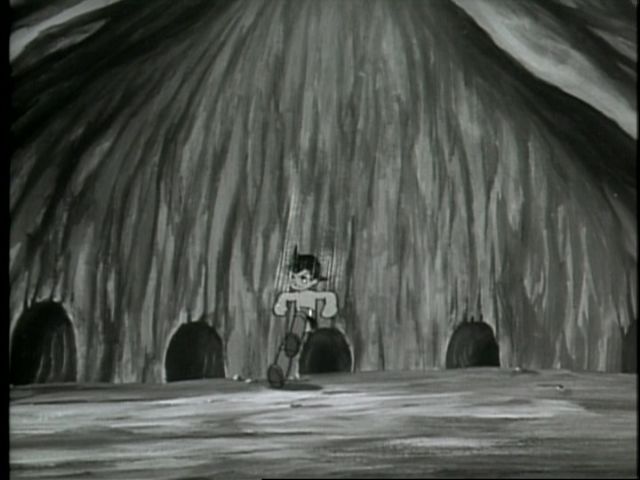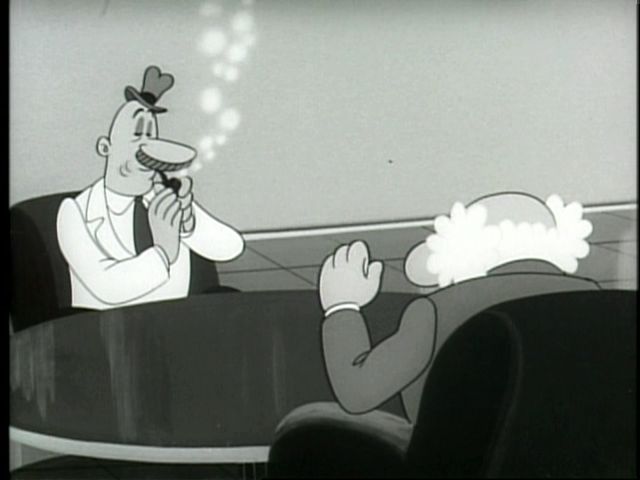 Poor Dr. Ochanomizu, without that tape reel that the Roboids stole, nobody will believe him.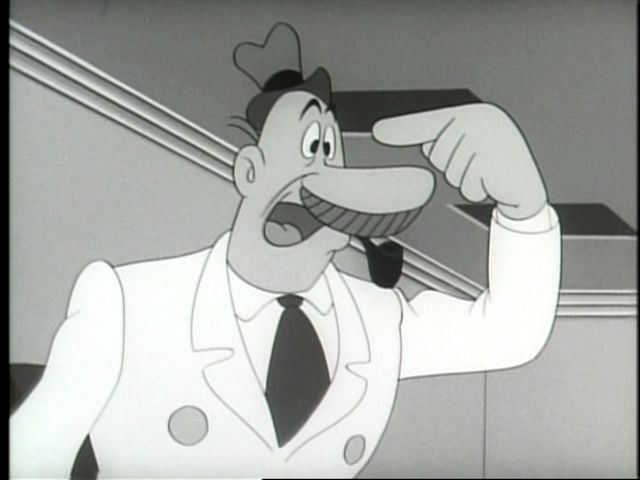 Tawashi is making circles in the air, indicating he thinks O is nuts.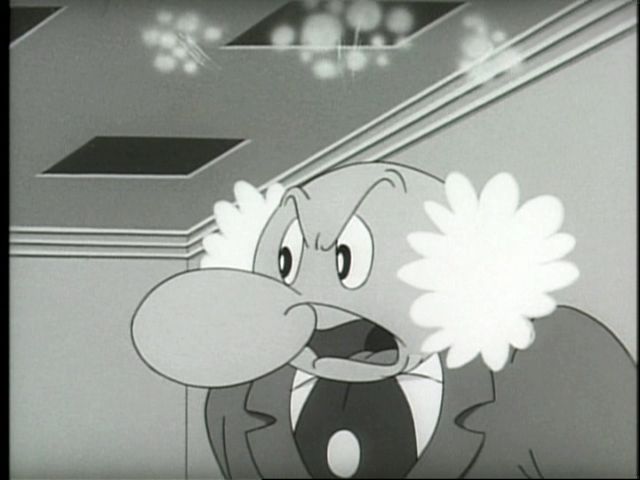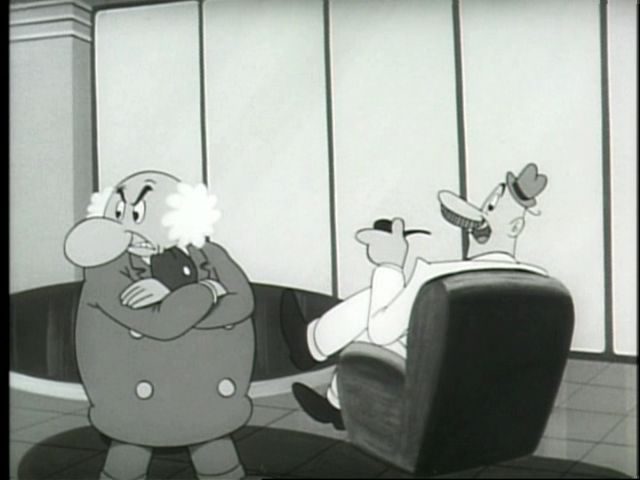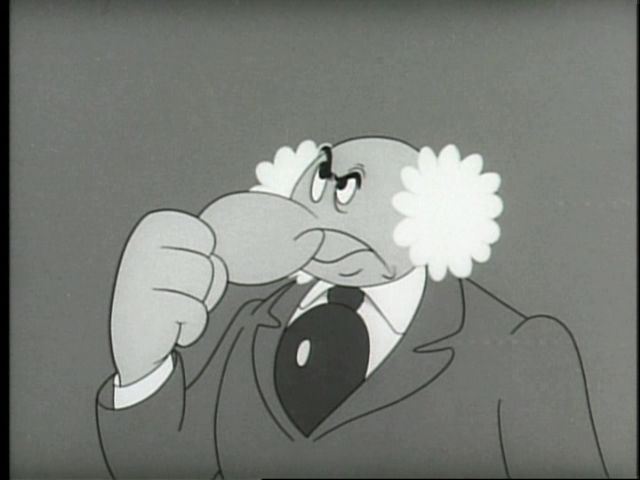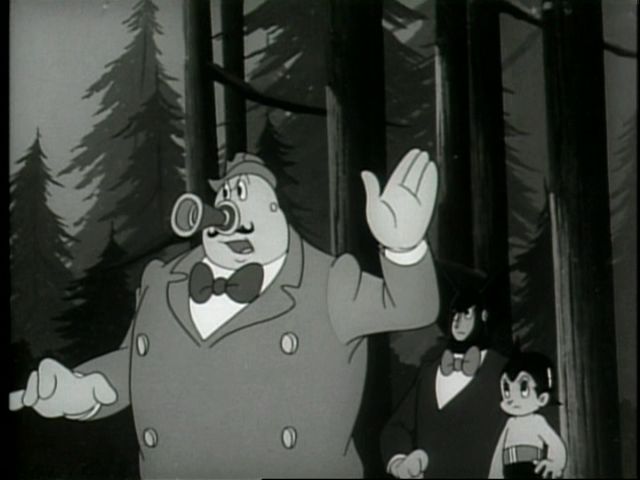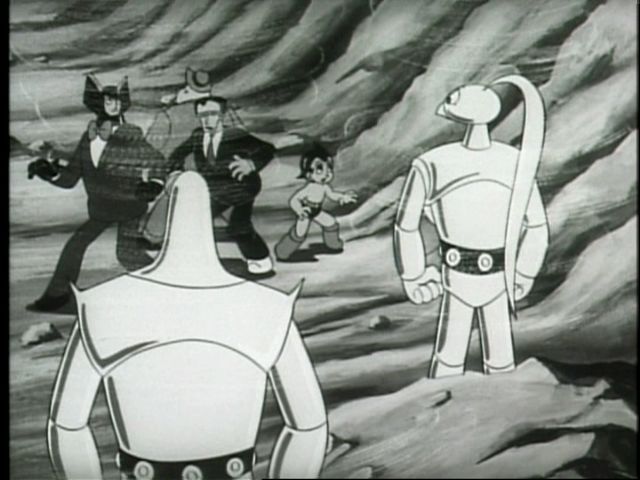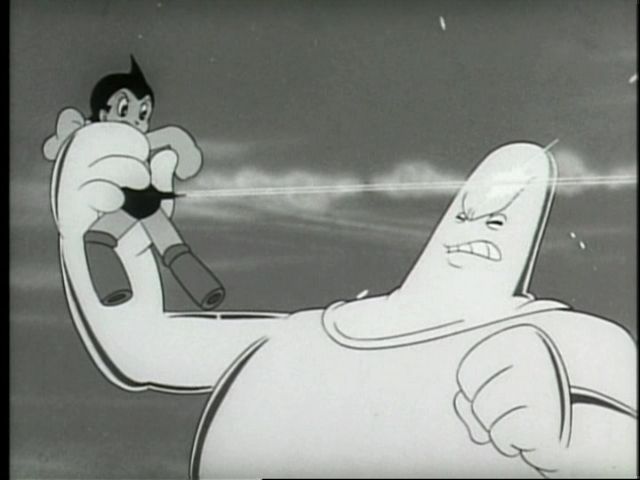 Does this seem familiar?

Roboid #1 is about to reveal an even scarier face: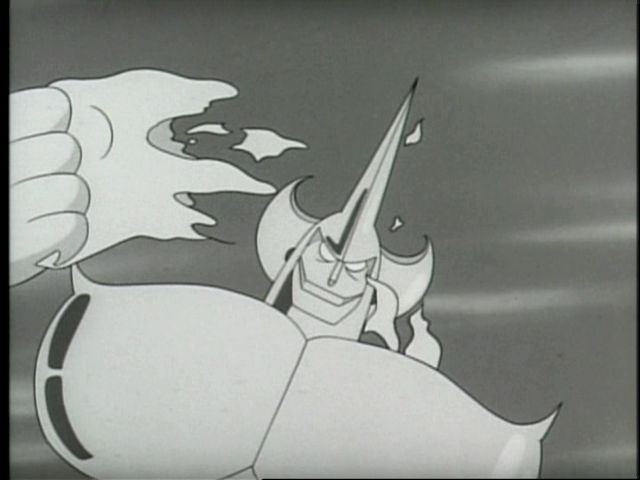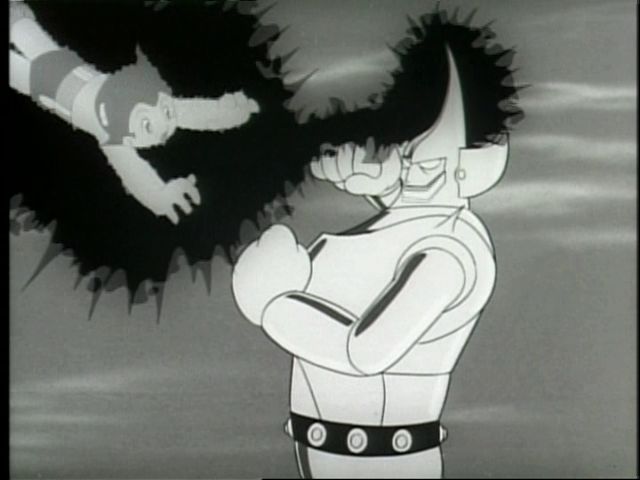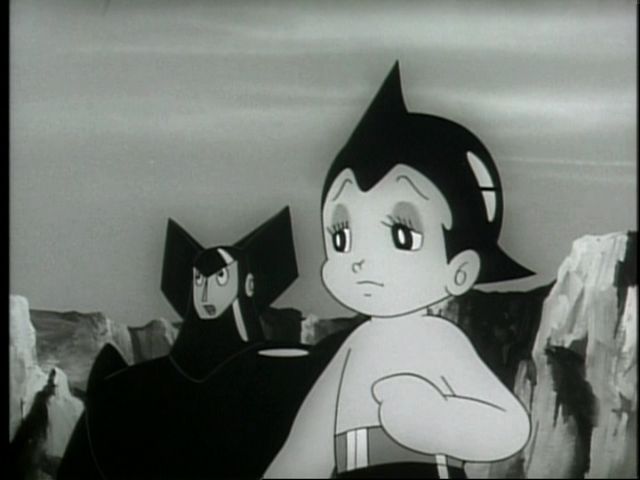 After the destruction of 1 Roboid & 1 robot, they mourn the latter's loss.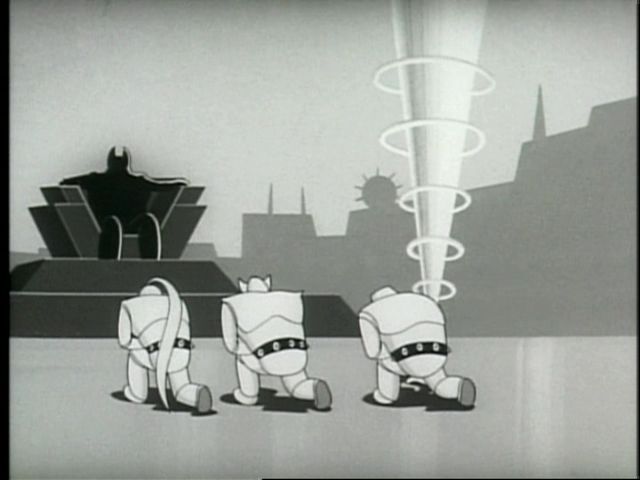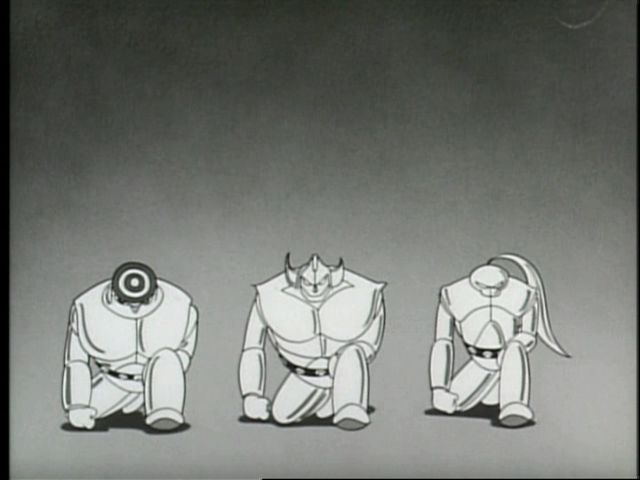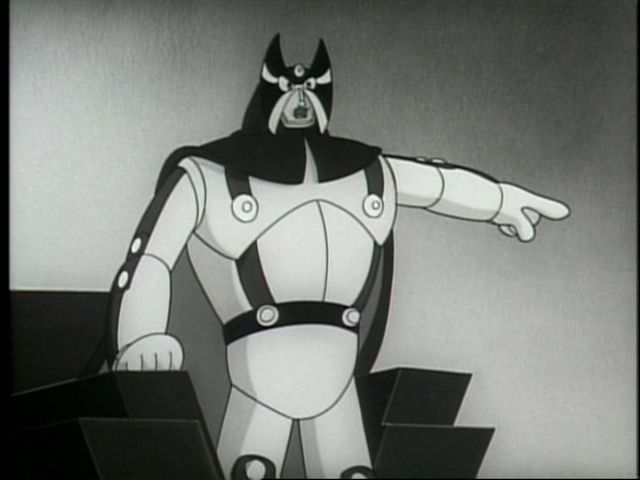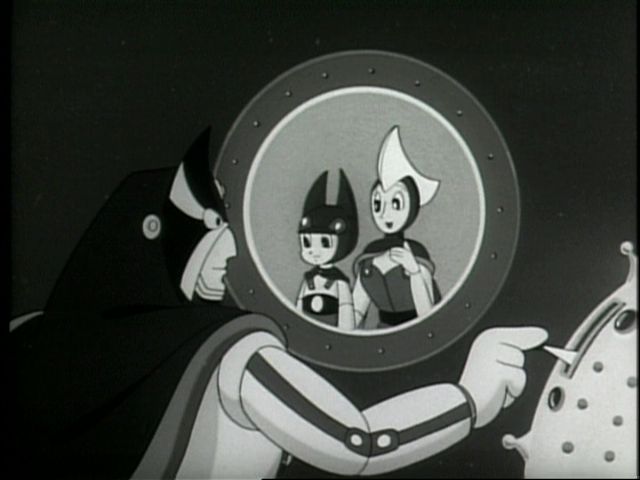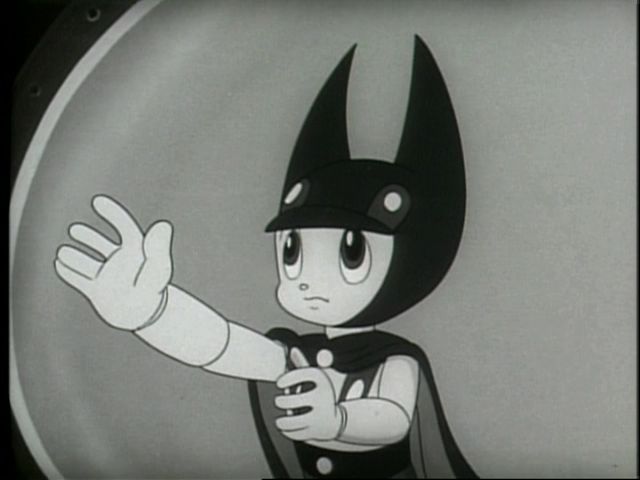 Lolo, the Roboid leader's son is lonely; he wants both friends & to go outside.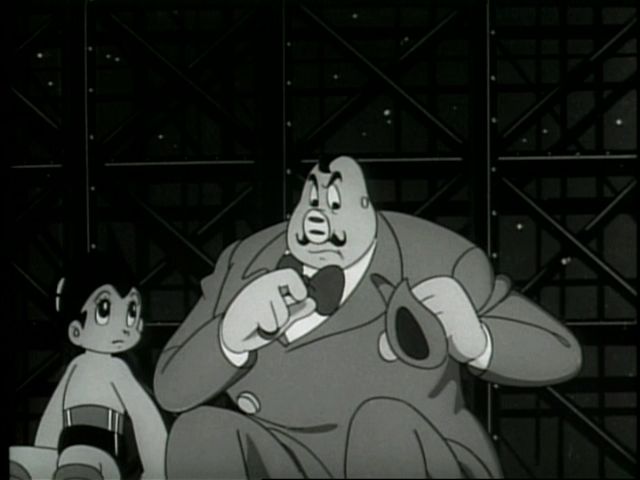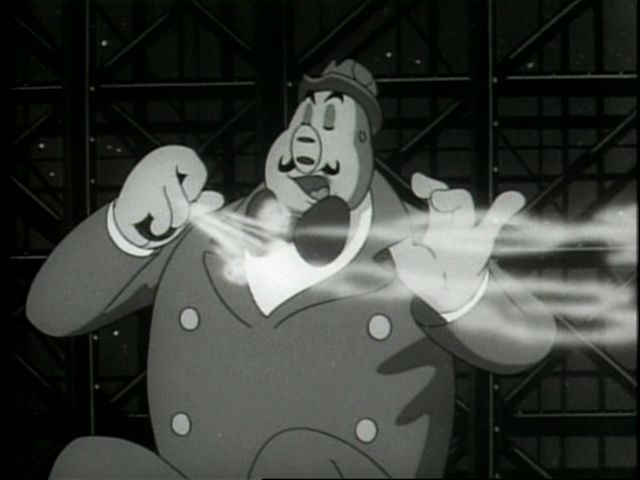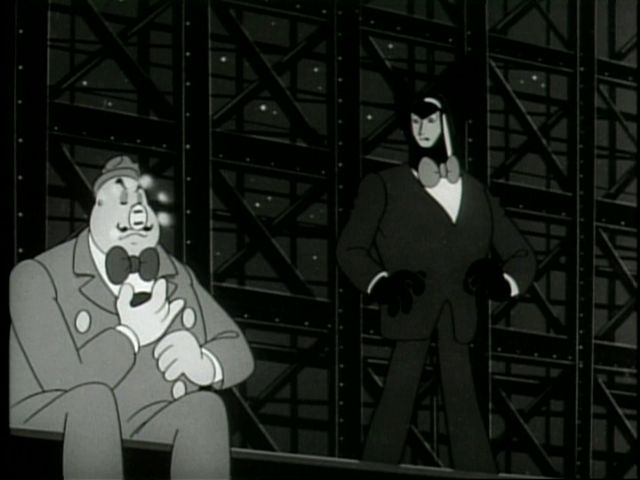 Box is annoyed at Cyrano's use of cologne.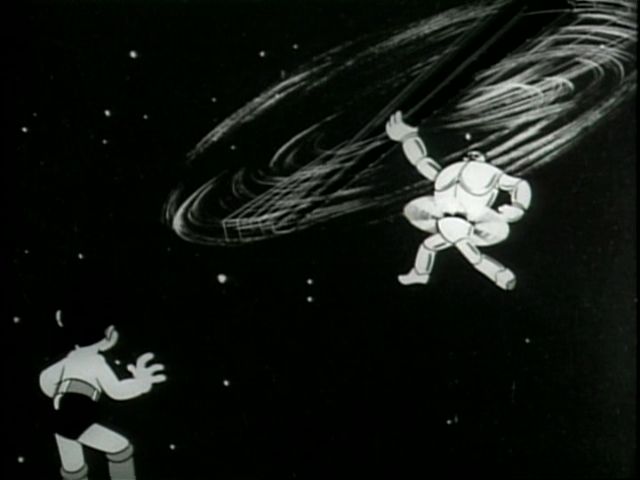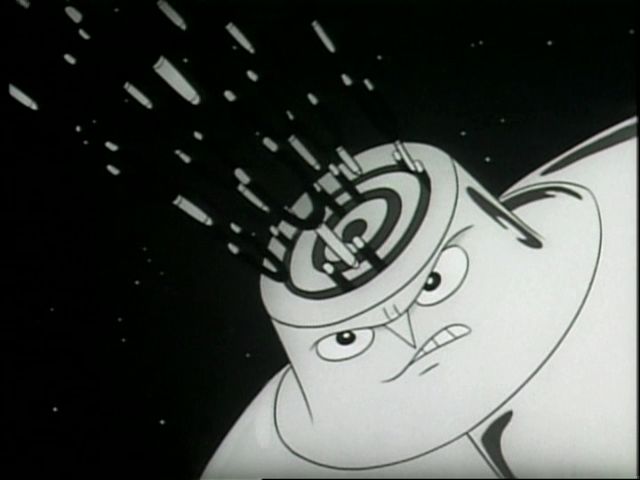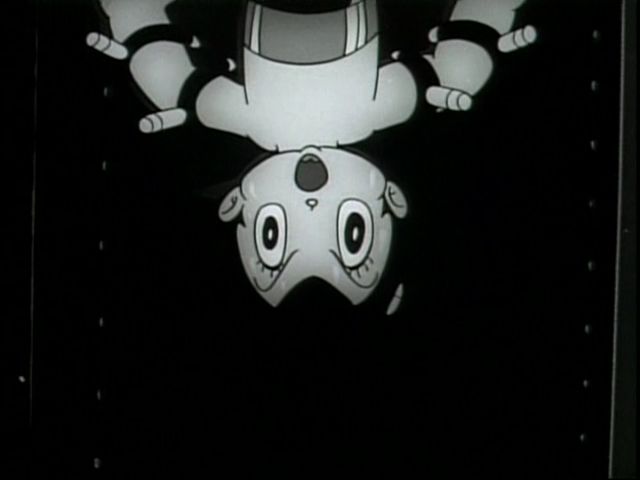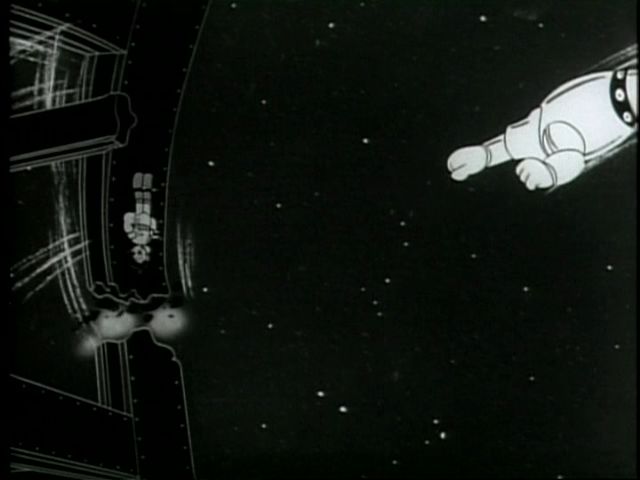 One of many violations of the laws of physics.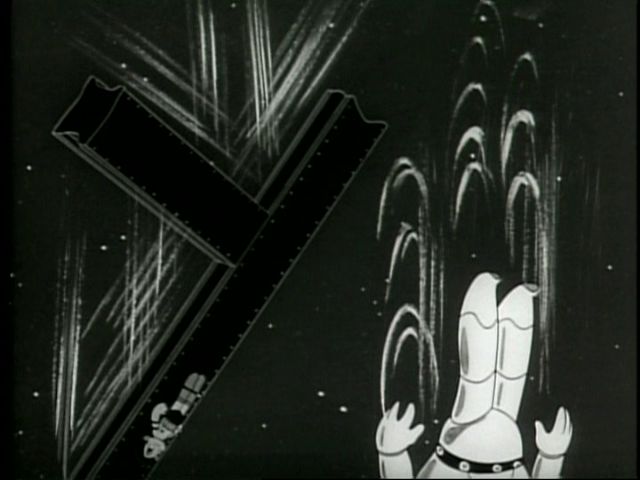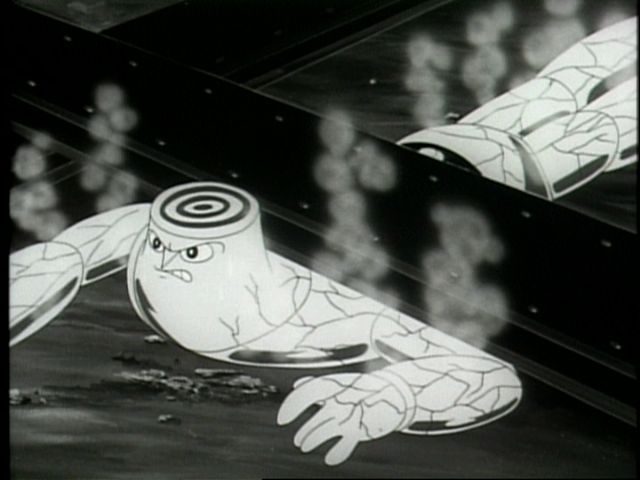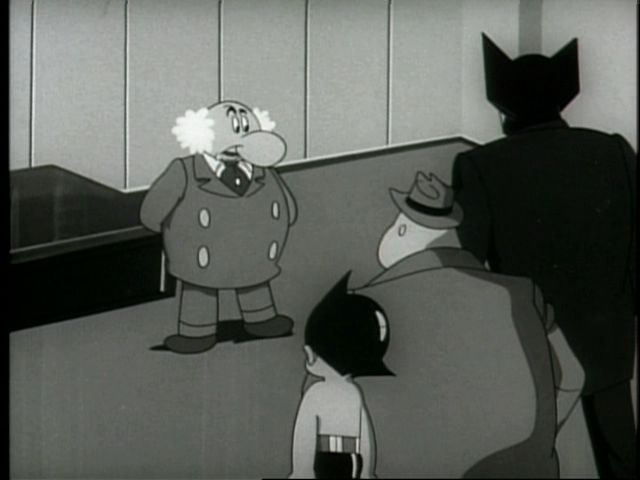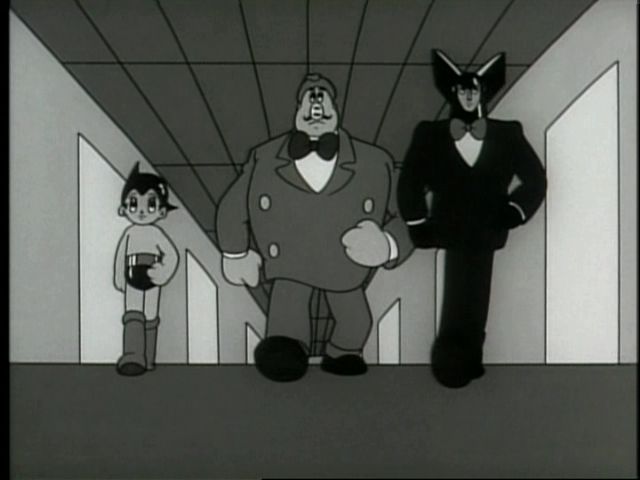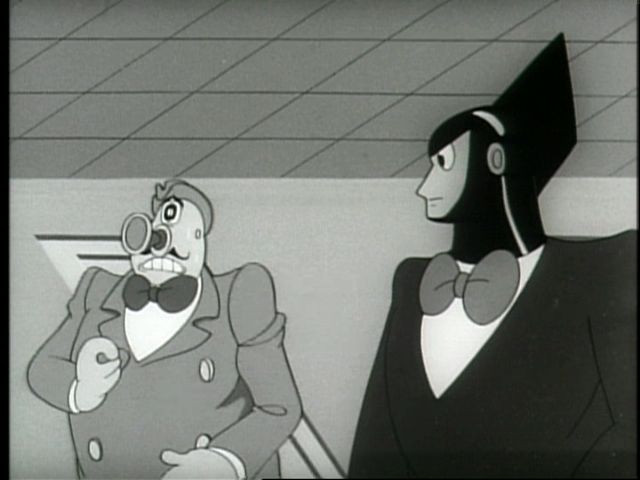 What is bothering Cyrano?