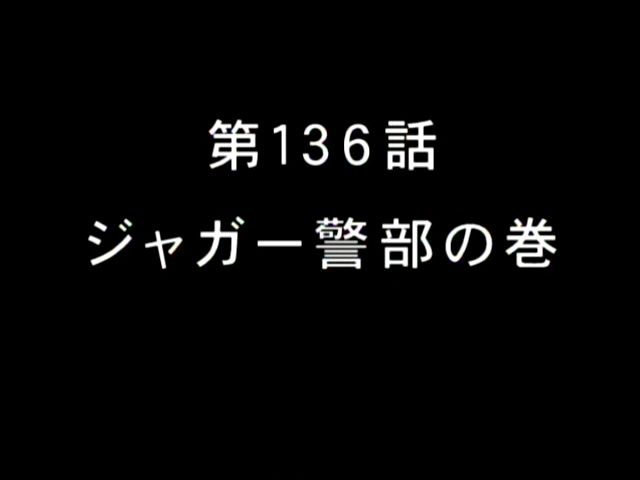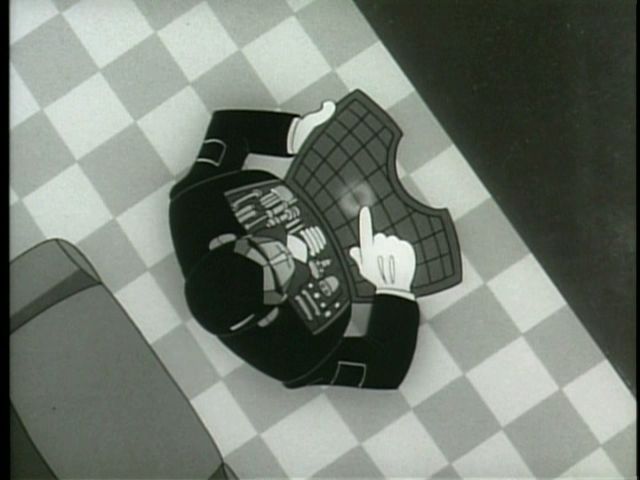 This is the title character, viewing the location of a reported crime on his chest panel.
This episode relates to Asimov's character R. (Robot) Daneel Olivaw, who appeared in stories as I recall, in which robot police officers were forbidden to arrest humans. This prohibition will play a role in this story.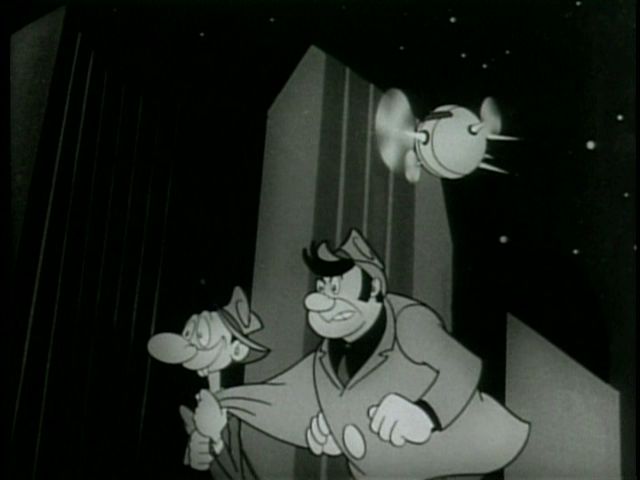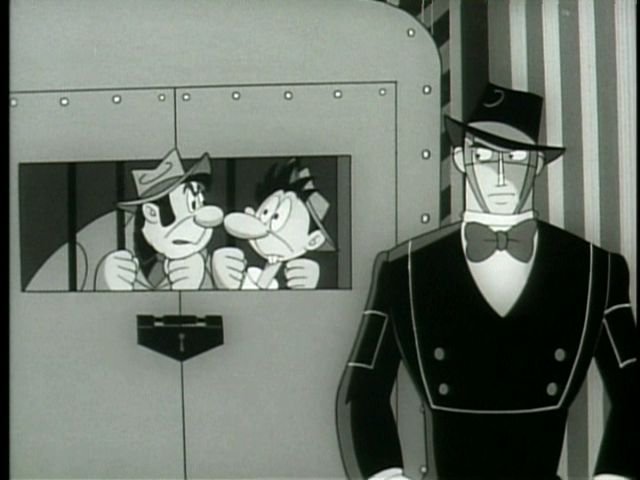 These two crooks are his first captures. I mentioned a prohibition, but Jaguar has authority to arrest human in certain circumstances.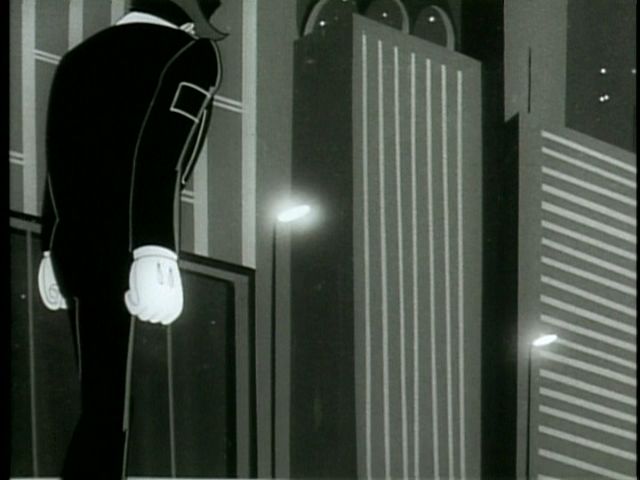 Jaguar seems depressed. As I understand it, he feels that being a robot is the pits. Perhaps he has an inferiority complex about it.
Lamp & his partner in crime, whose name I believe is Tiger have noticed Jaguar's depression.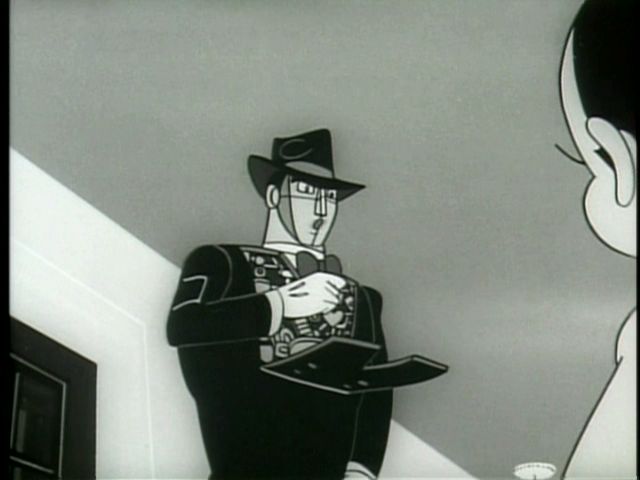 Jaguar is turning a key in his chest that controls his ability to arrest humans.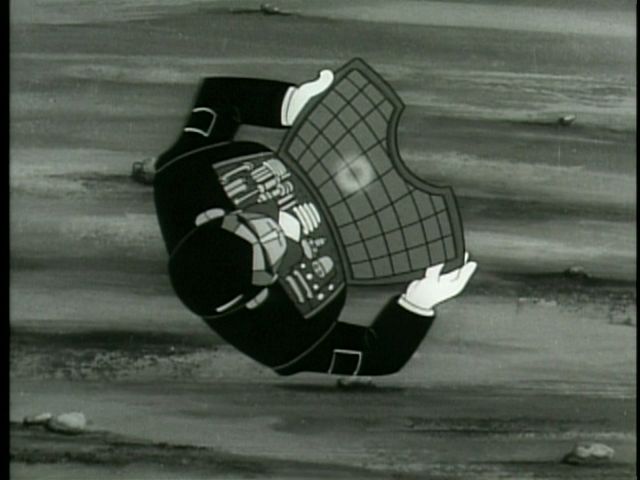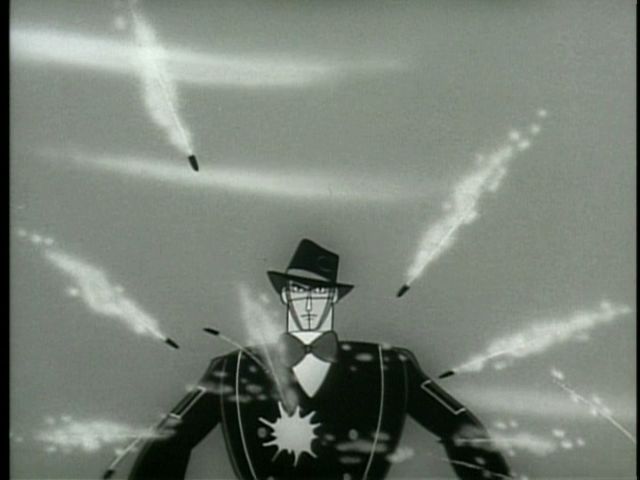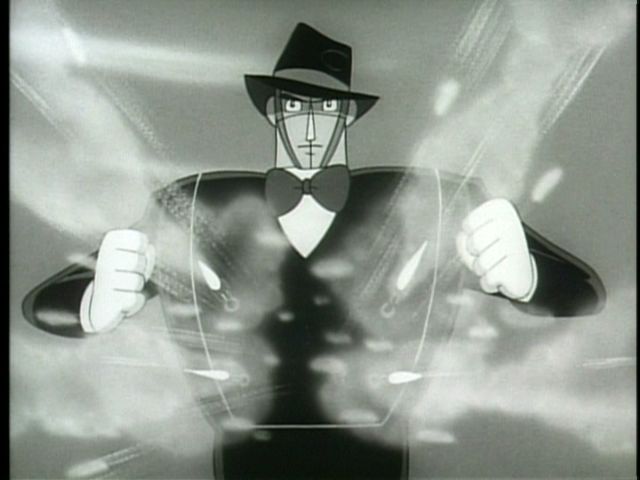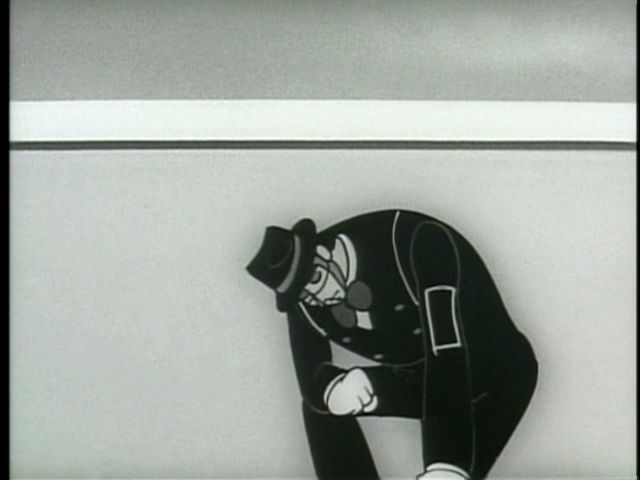 Jaguar had just defeated the crooks, but now, he looses his nerve.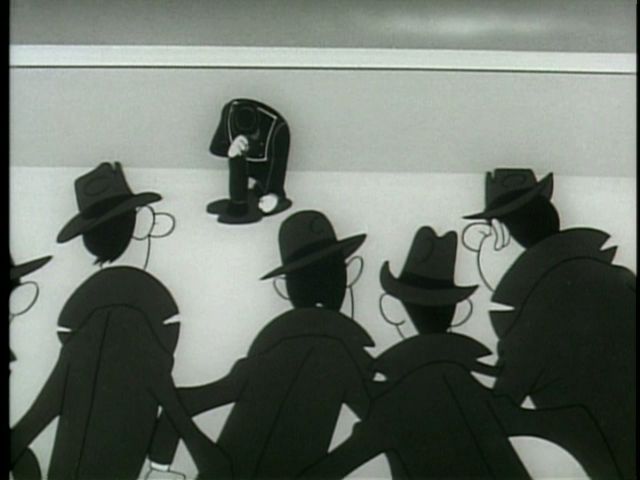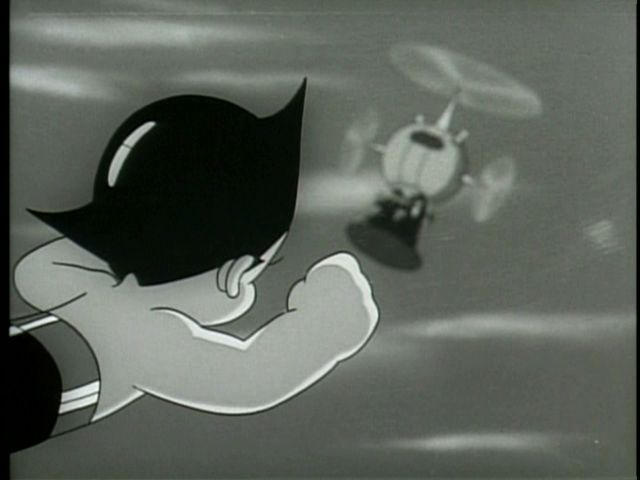 The crooks have just swiped Jaguar's helicopter (Just like the one Holmspun used in the manga version of STOLEN SUN).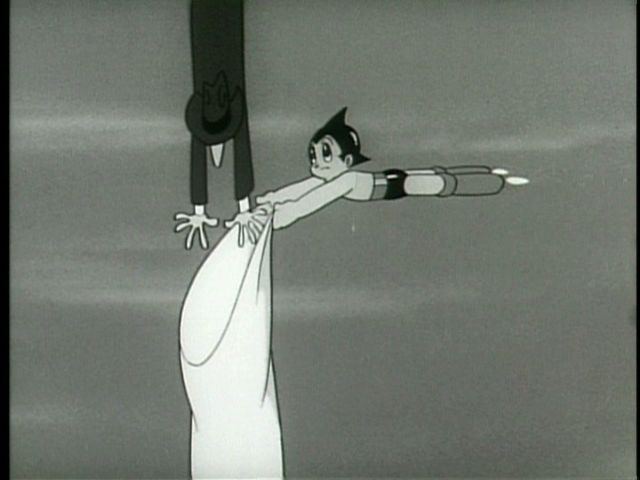 I have plenty of frames for an animated GIF. PM me with your email address if you want them.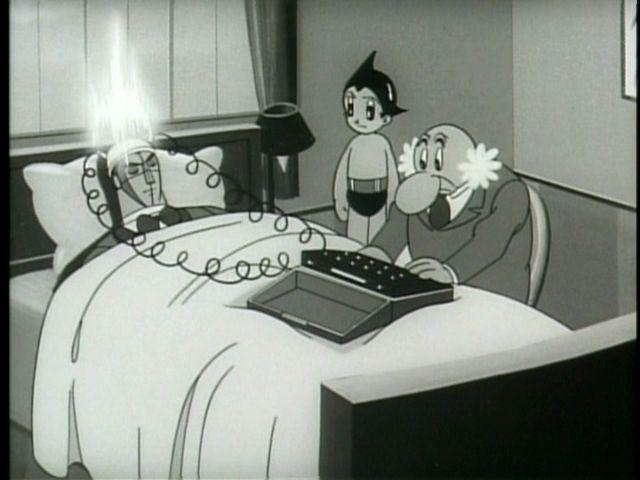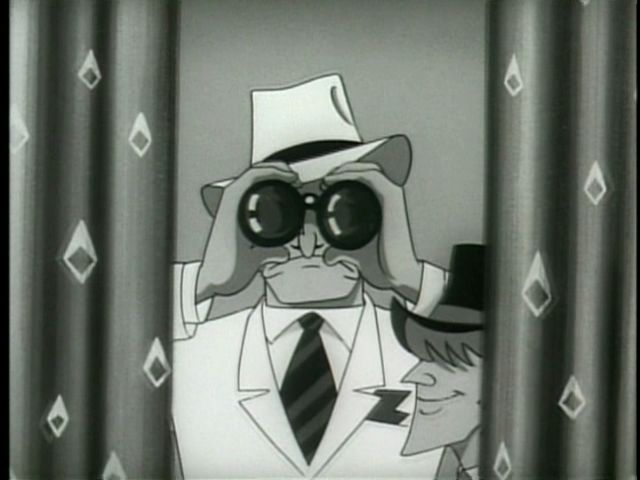 This is an amusing sequence in which Lamp selects burglary tools from an attache case: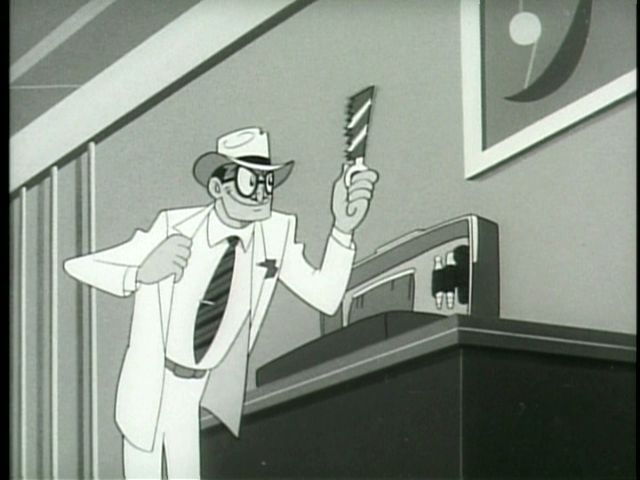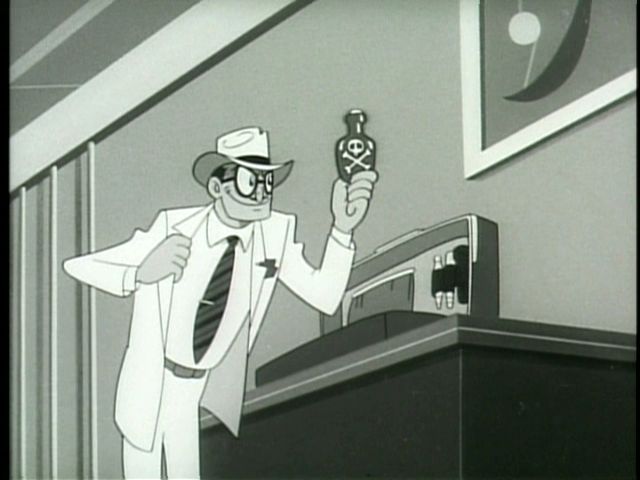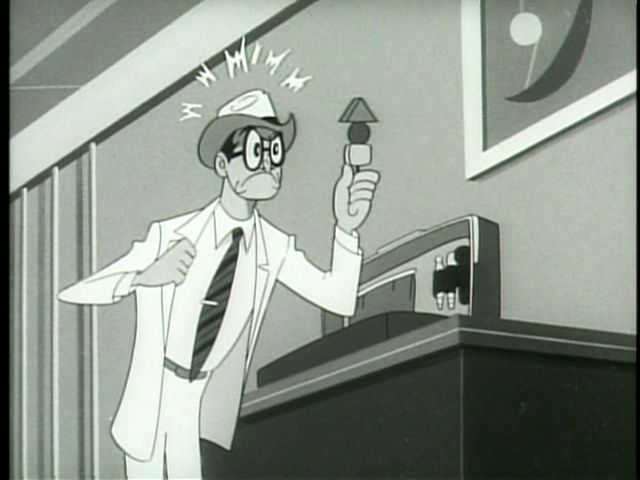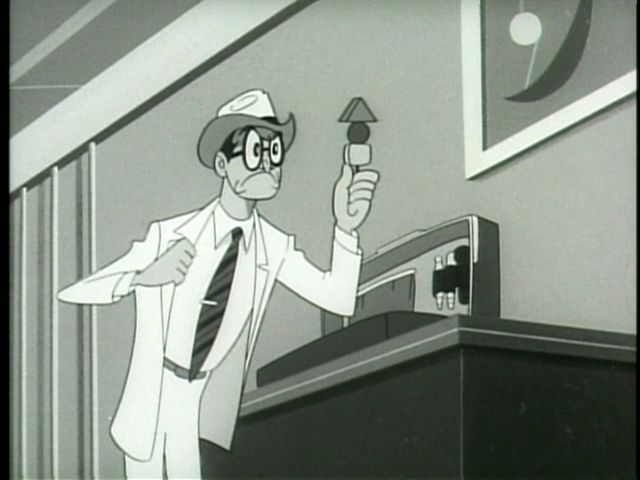 I do not know what this thing is, other than what it appears to be; anyway Lamp's embarrassment is funny.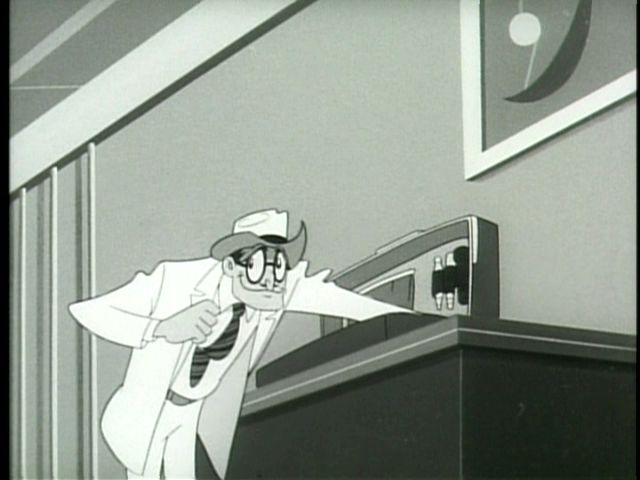 I have enough for a GIF, just ask.
Now Lamp & Tiger perform a song & dance routine: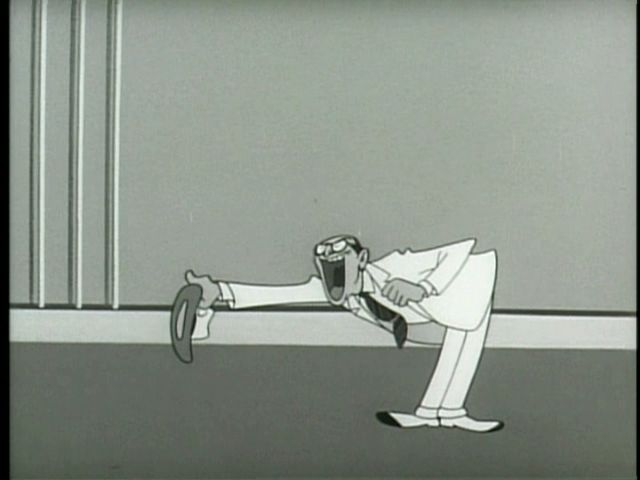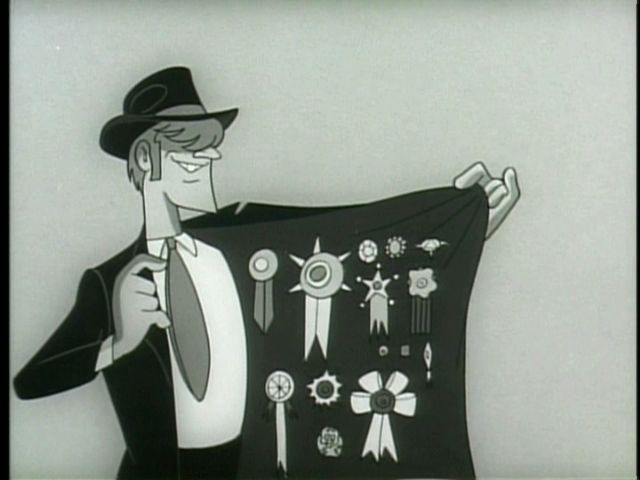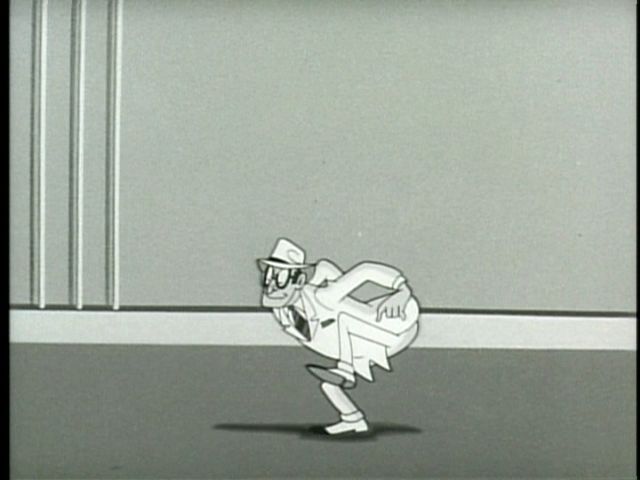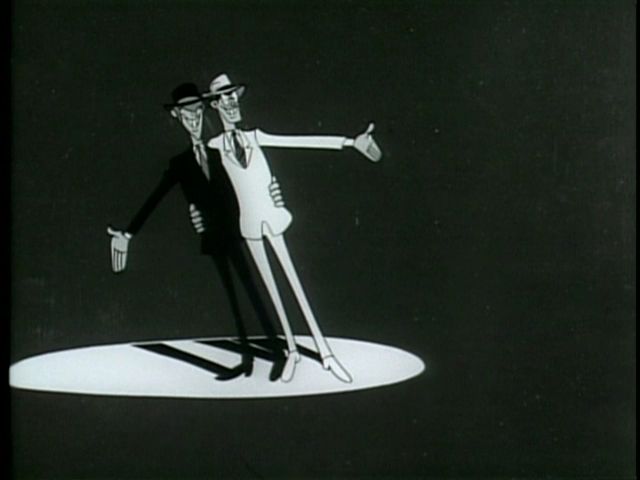 Dopey is having parenting problems: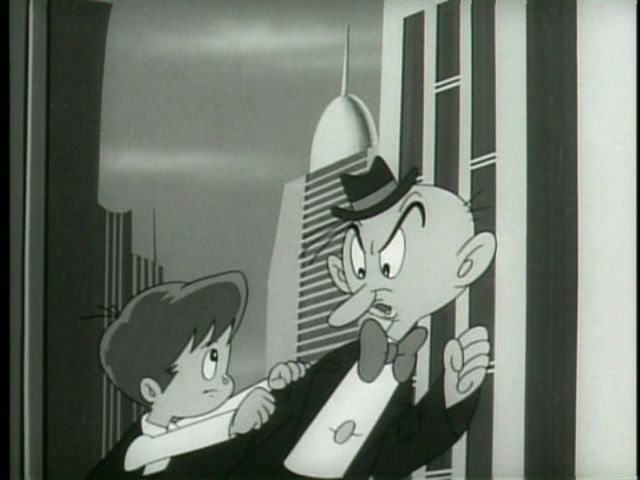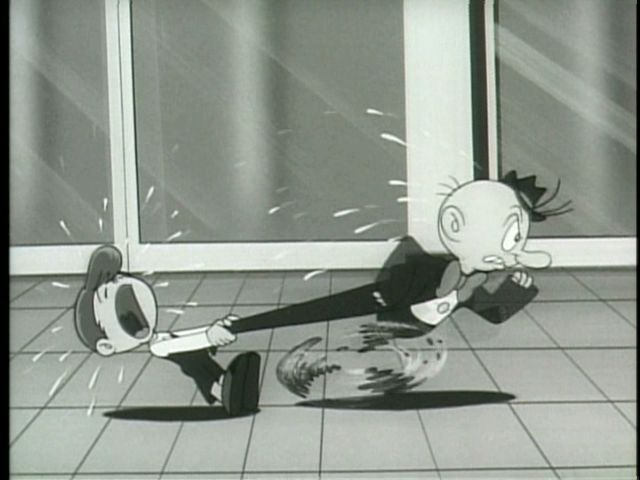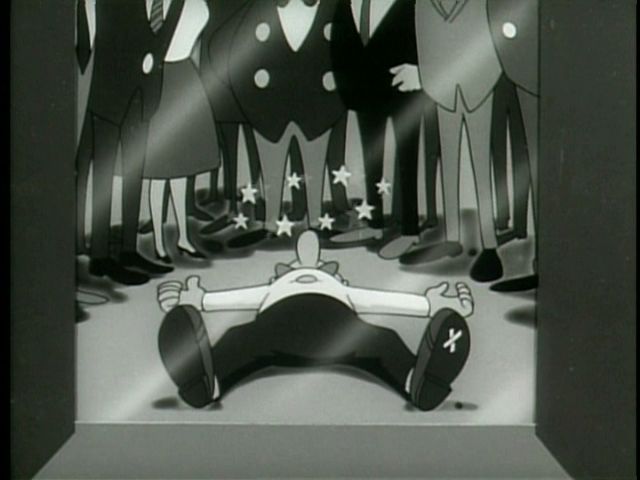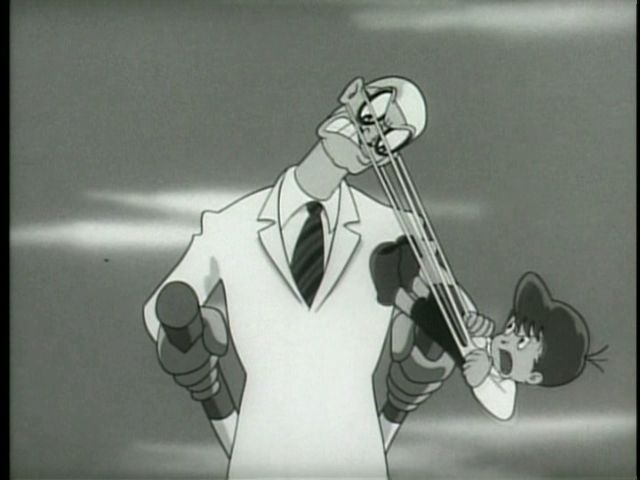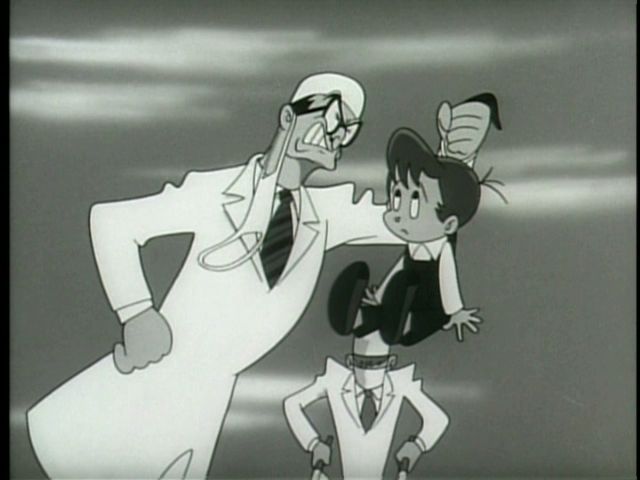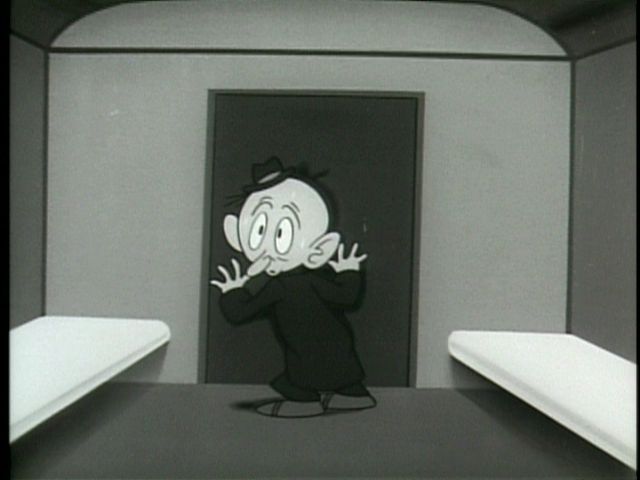 Dopey revives inside the ambulance. As far as I can tell, the boy was unhappy with his papa joining a gang of crooks.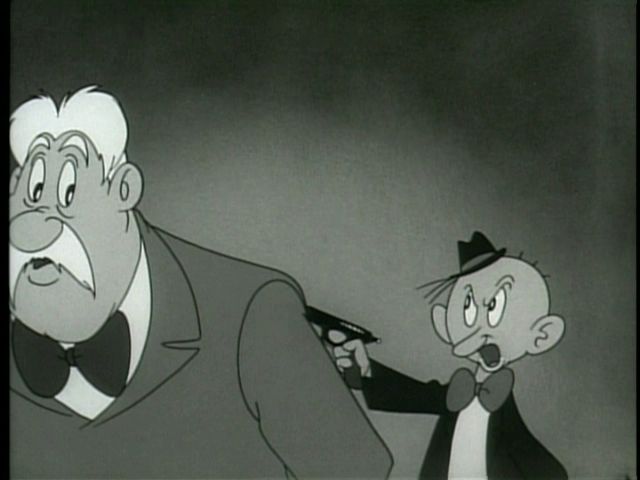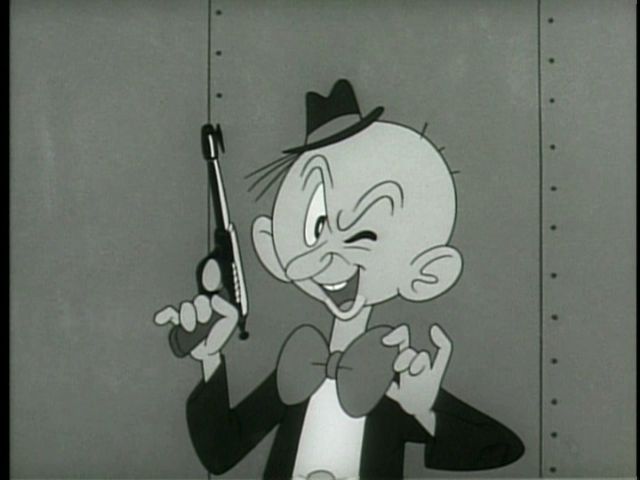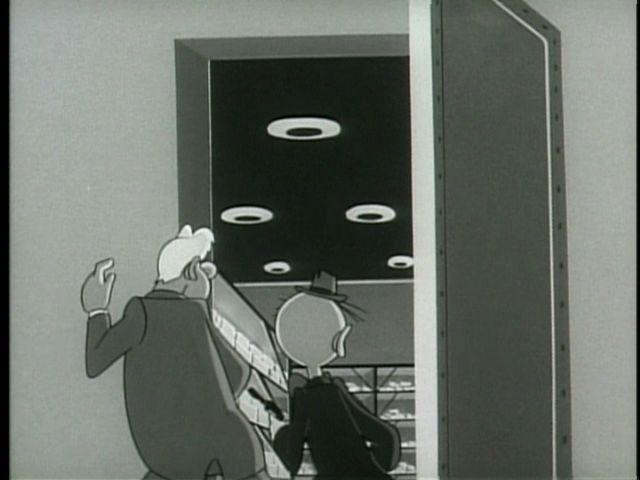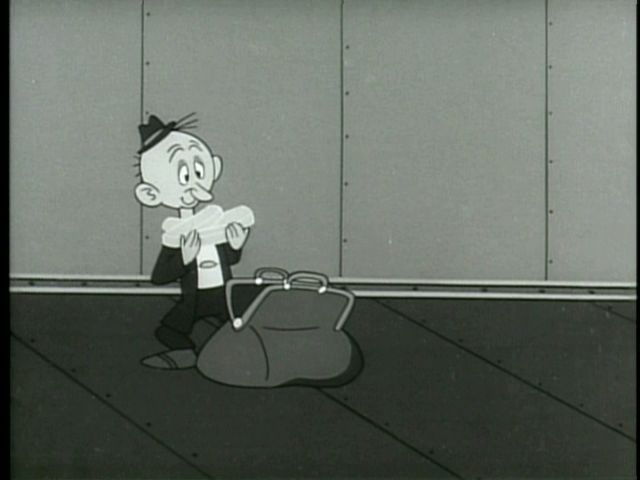 Another amusing animated GIF of Dopey gathering gold bars.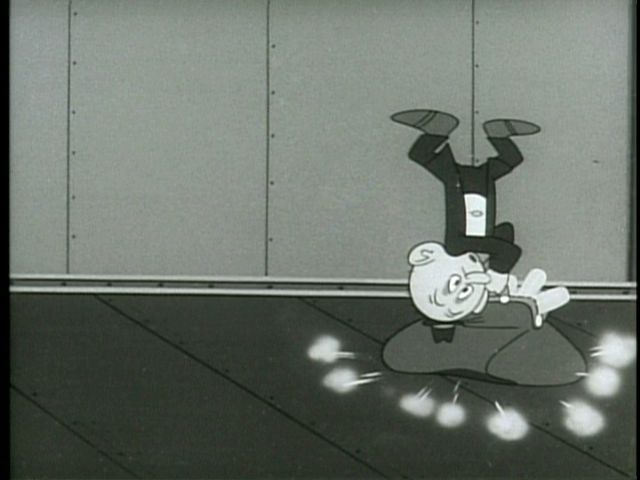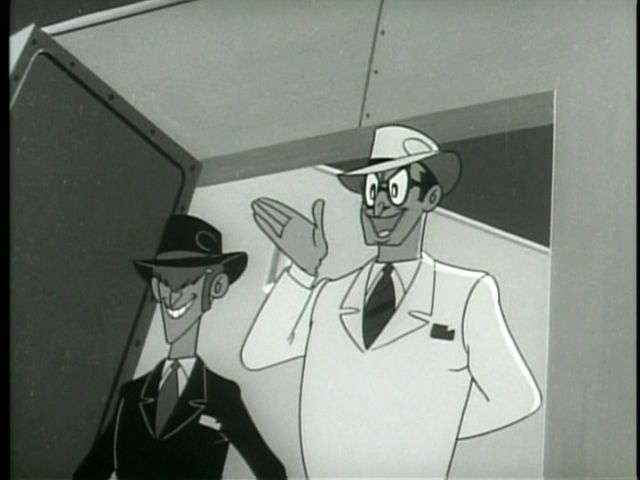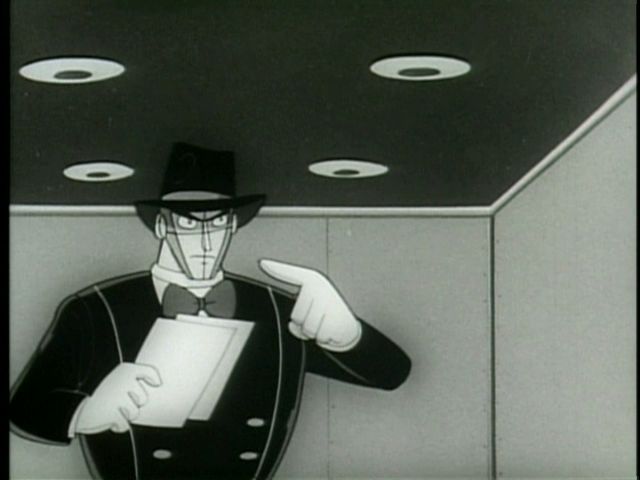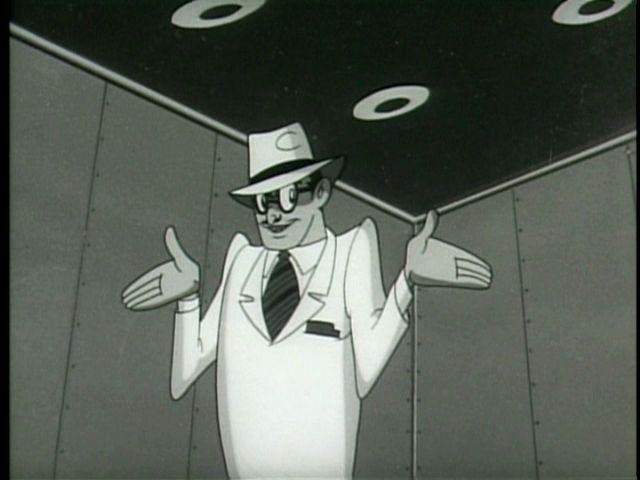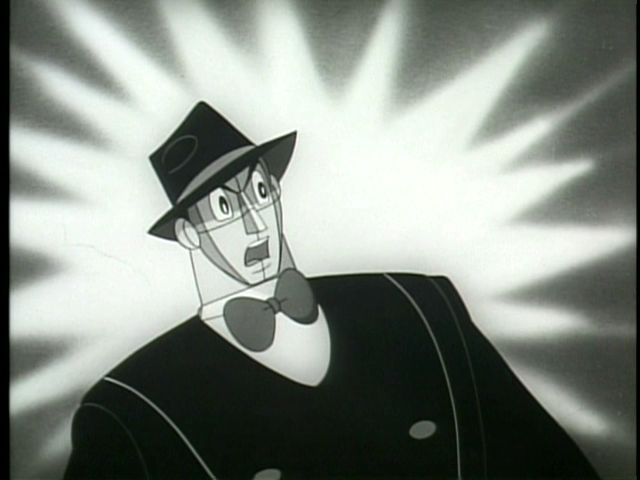 Somehow despite Jaguar's arrest warrent, Lamp has persuaded him to merely stand there & watch.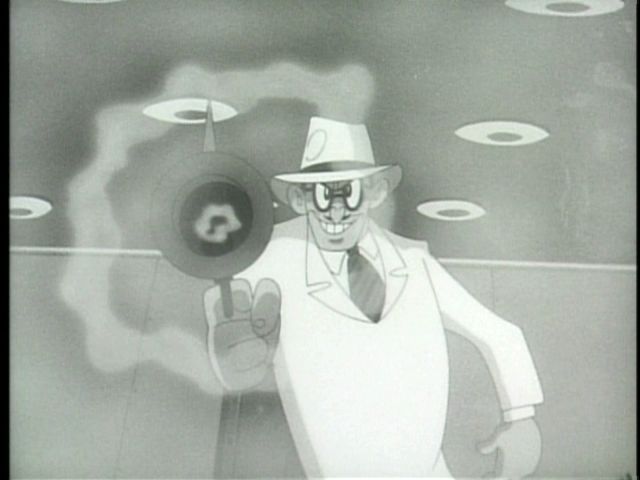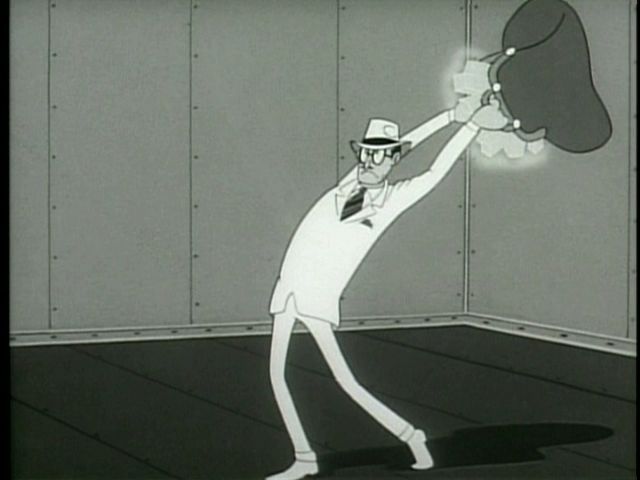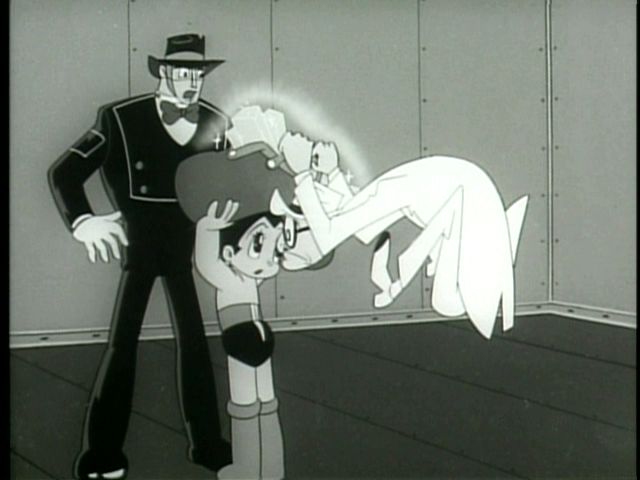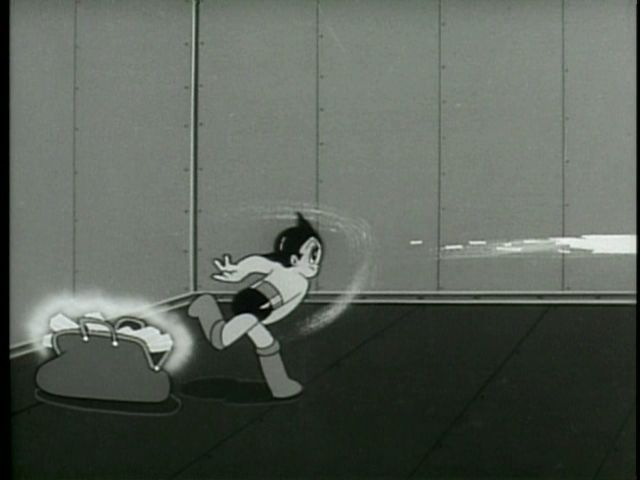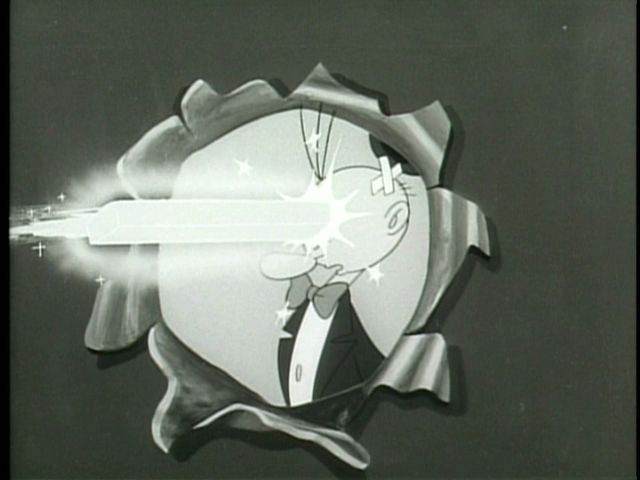 That has got to hurt! Poor Dopey!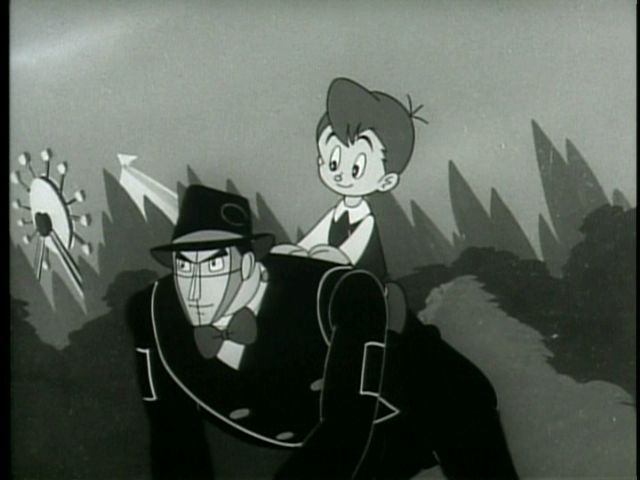 I guess Jaguar felt bad about the boy's dad, so he is attempting to make it up to him.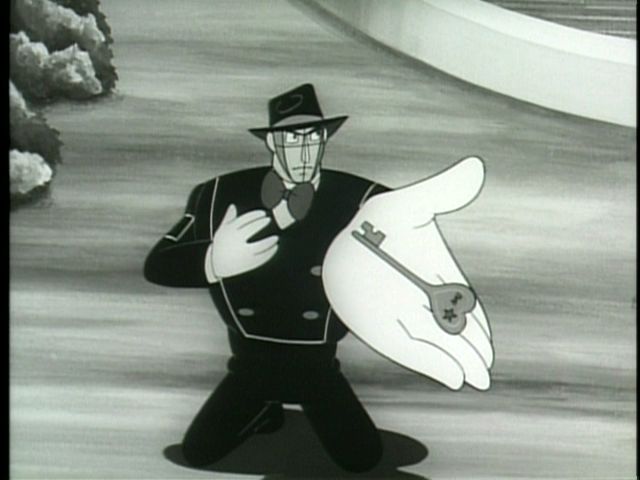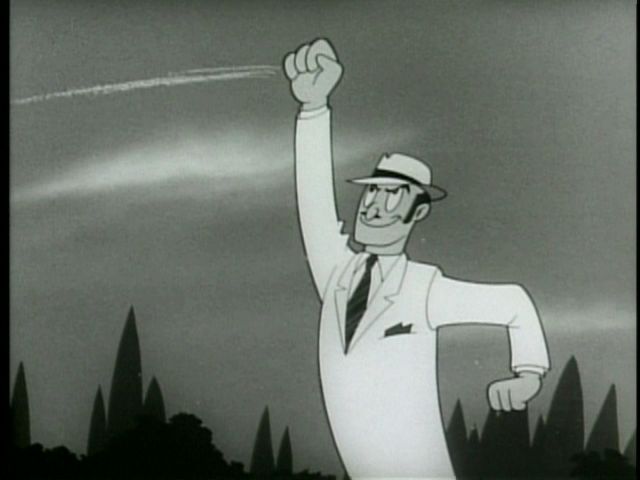 This key appears to unlock Jaguar's ability to arrest humans. His low self-esteem has robbed him of the will to do so, key or no. So, he figures it does him no good anyway, & tosses it to Lamp.
I forgot to mention earlier how this episode may have lent elements to URUSAWA's PLUTO; Gesicht & Jaguar have a common problem.