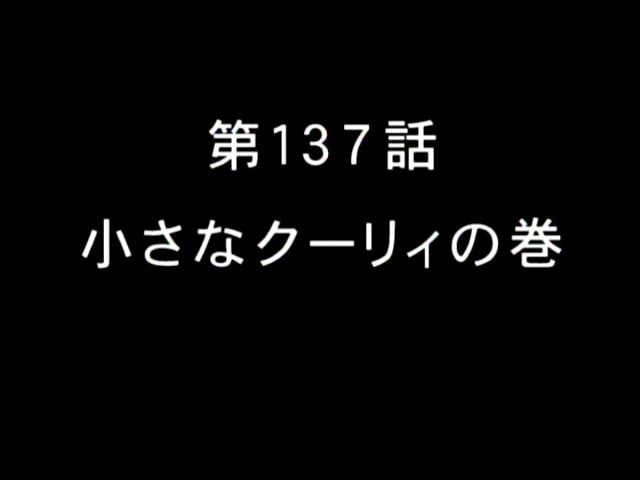 This episode relates to
Franken
,
headless robot
, &the 2003
Venus Robots
. The 1st 2, because the robots involved were not intended for use on Earth, & the 3rd because of the freezing. I suppose other stories such as
Stolen Sun
also fall under the 1st reason, & for that matter, so does
Venus Robots
.
The story opens with bureaucrats discussing a newly developing crisis: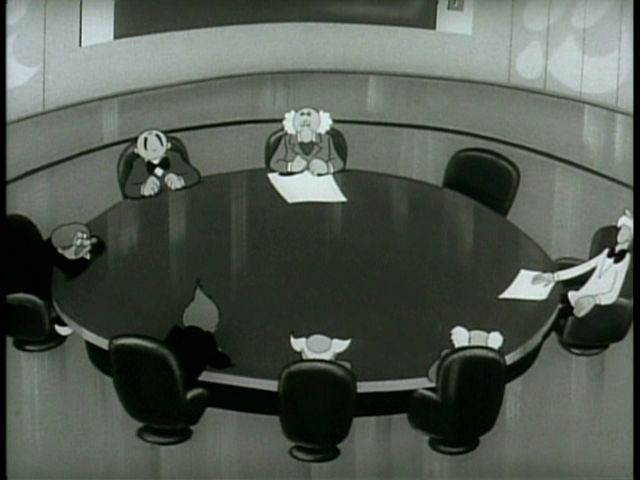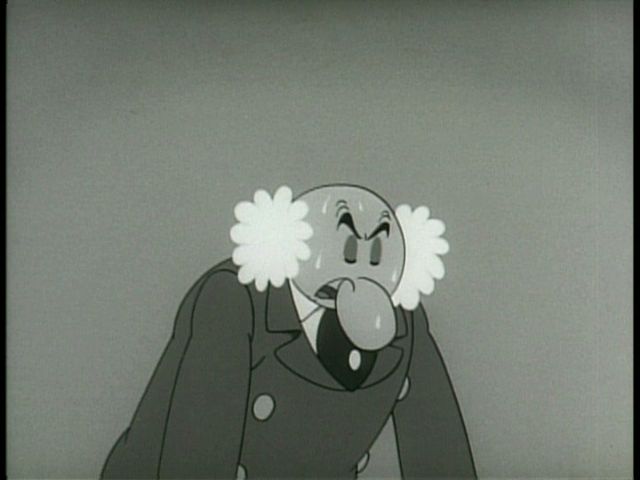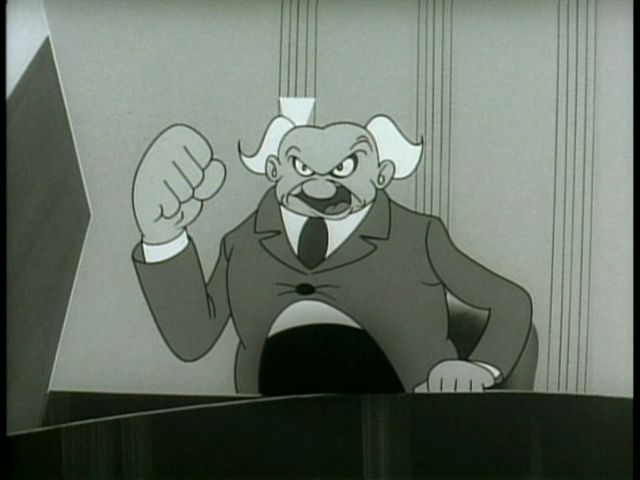 I believe this guy is named KURODATA, & certainly bears the title of Hakase.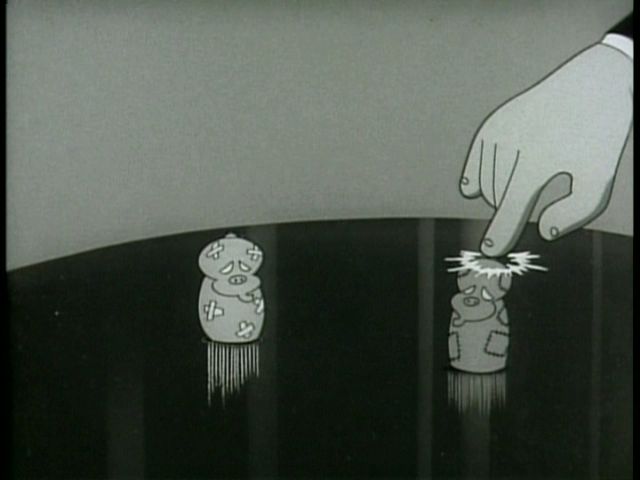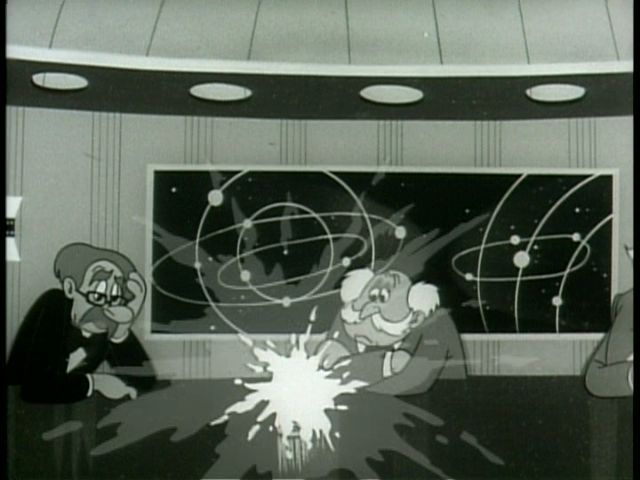 After pressing the buttons atop both

s, the scientist brought them together.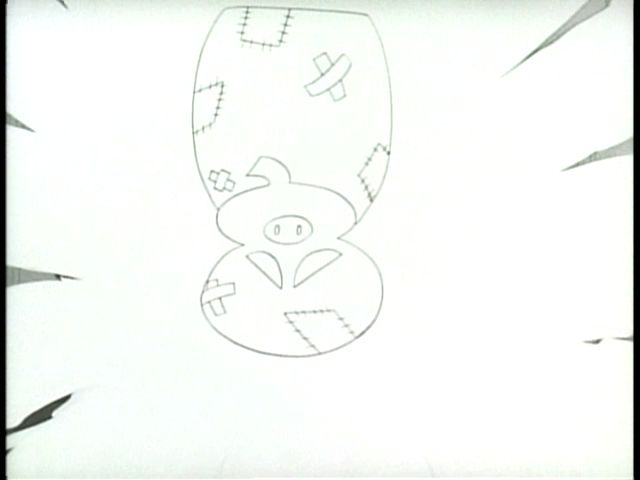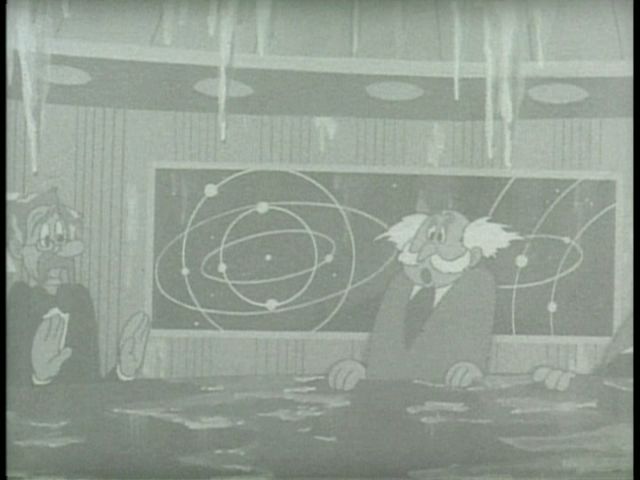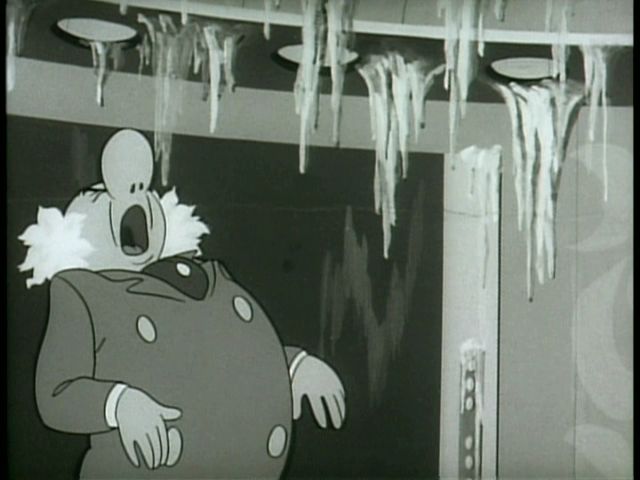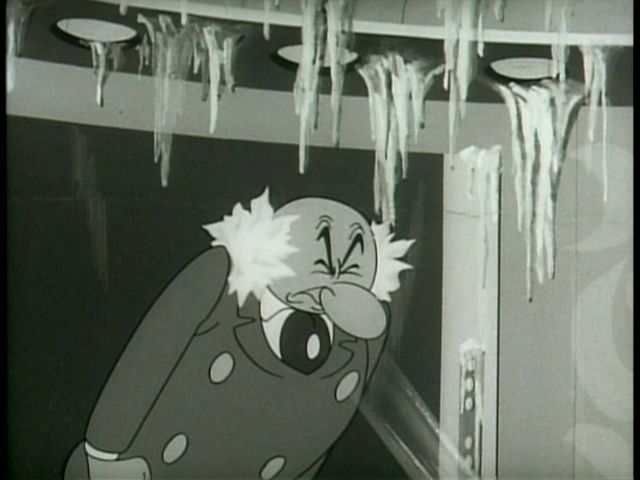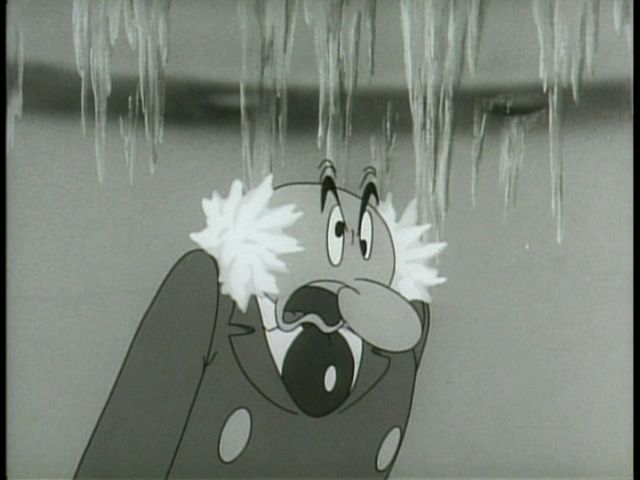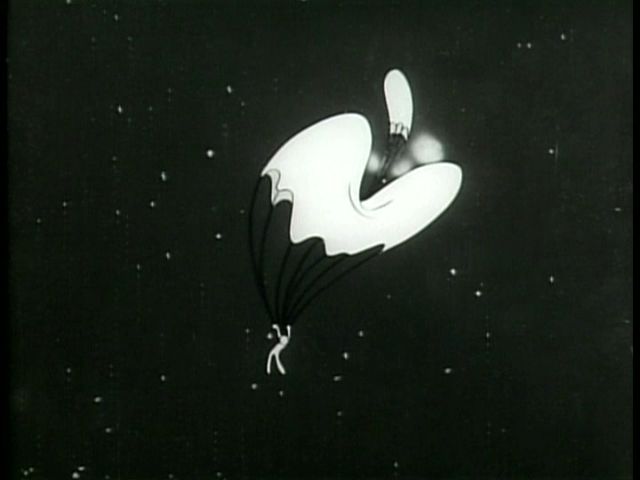 Previously Atom had intercepted & destroyed the space ships, of the dangerous robots whose freezing power was represented by the

s. Now they are earthbound, though Atom will attempt to catch them.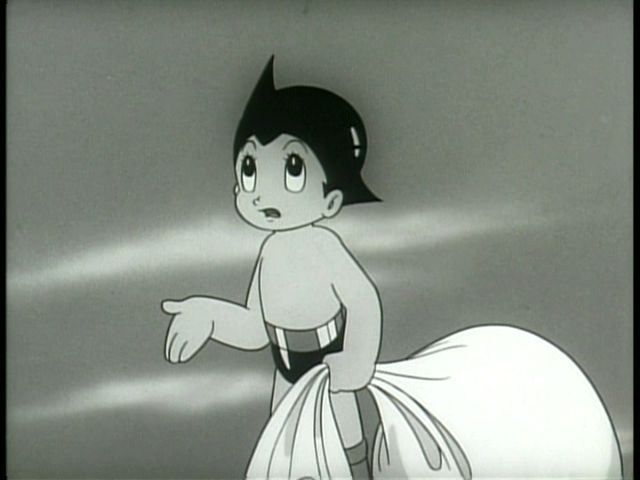 Atom says that he caught only one of them.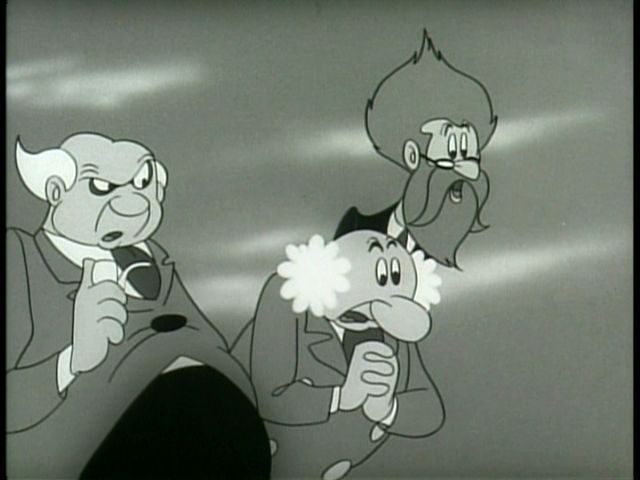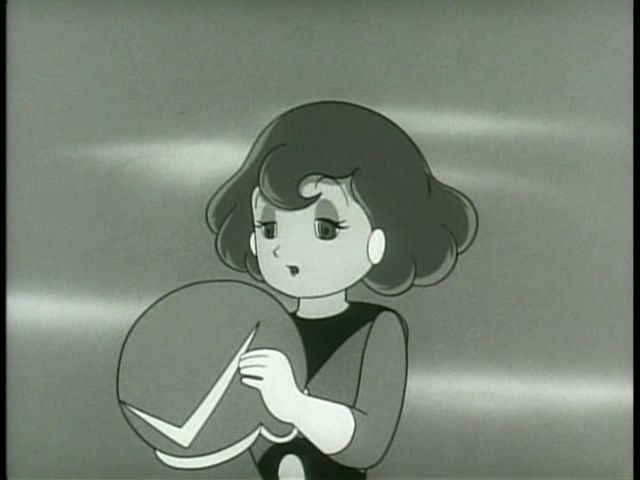 As best as I could tell, her name is 'MERIRU.' She is one of the two robots mentioned earlier.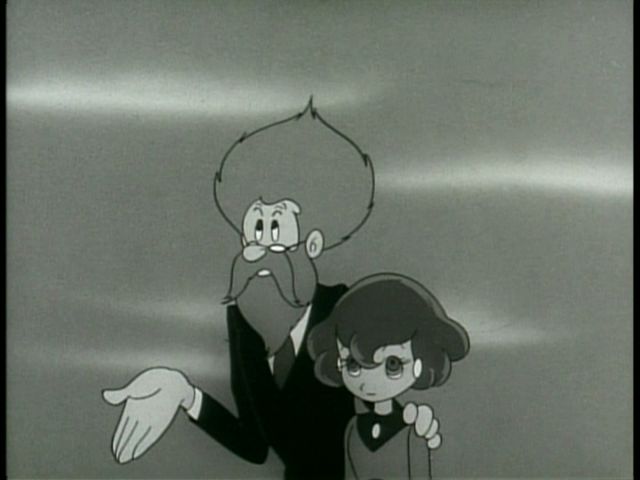 Changing scenes, we go to Atom's home: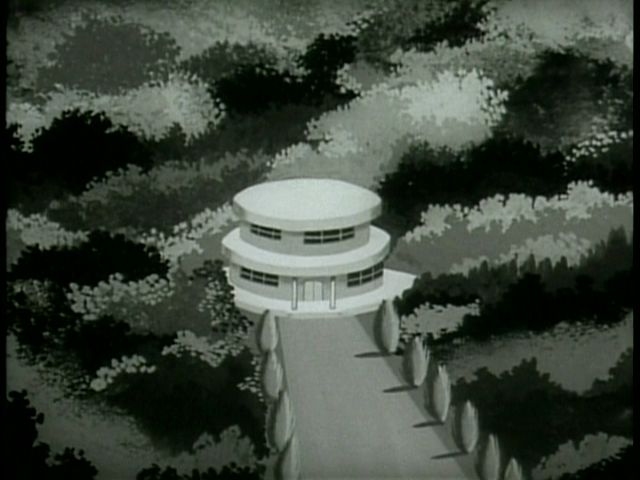 Note the straightness of the driveway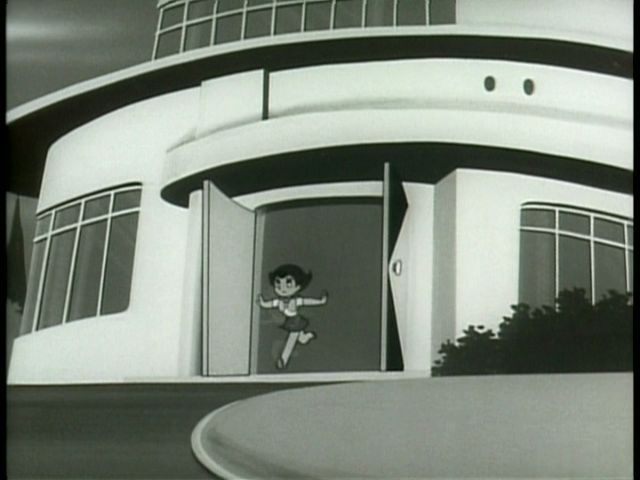 On closer inspection, it seems curved.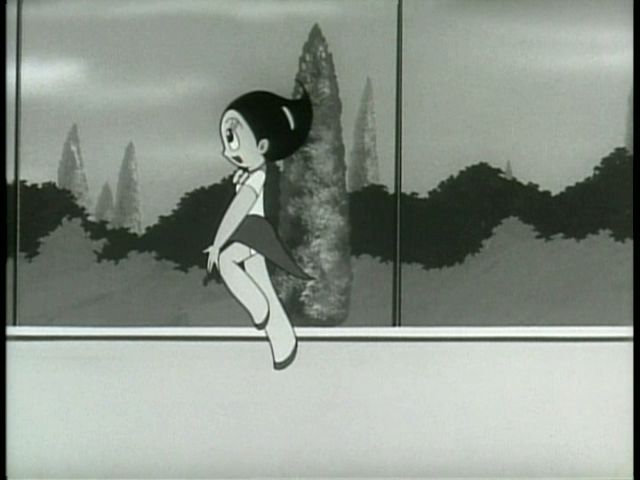 Uran has left the Robot School, & is skipping towards home. There were several of the other robot students shown, including those whom Fred Ladd named 'Tuffy' & 'Melody.'
Upon meeting this downhearted little boy robot, Uran becomes compassionate, & helpful.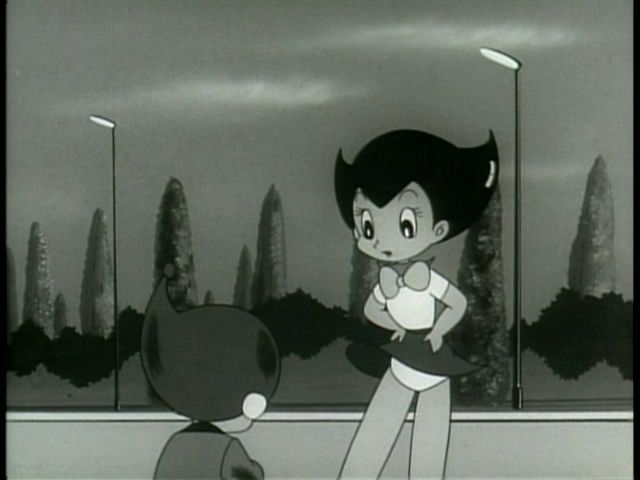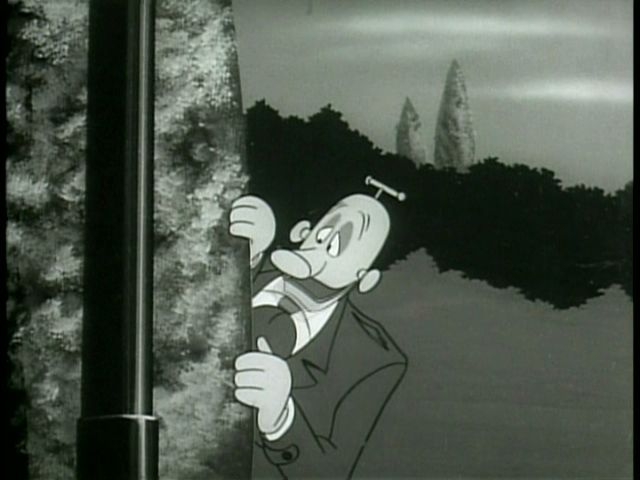 hmy: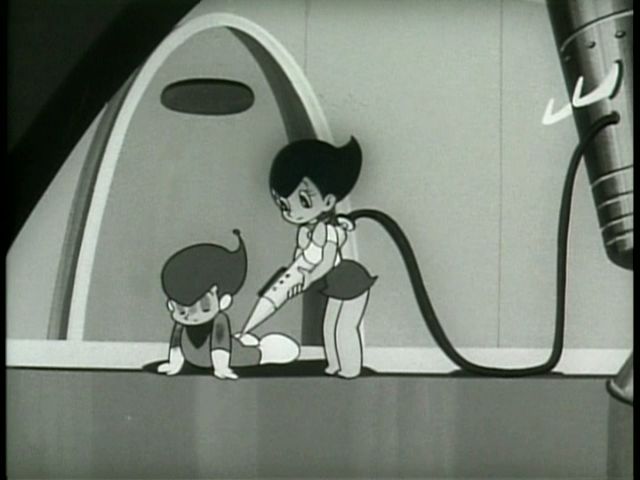 Here is another type of robot bath: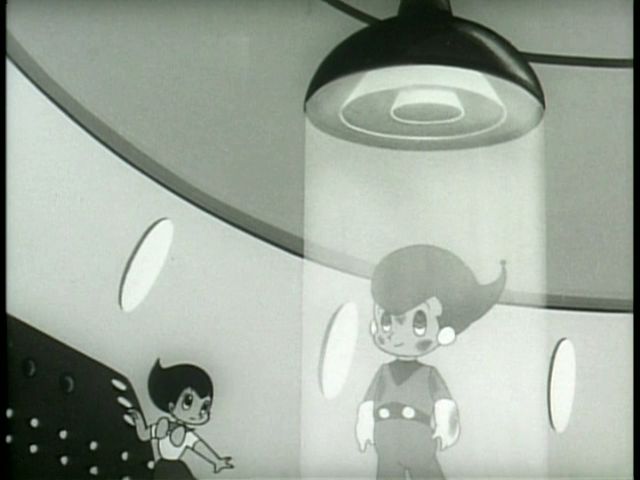 Dirt is simply disintegrated.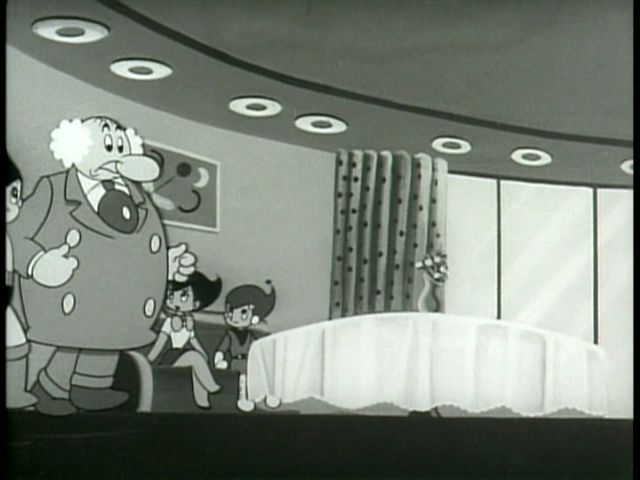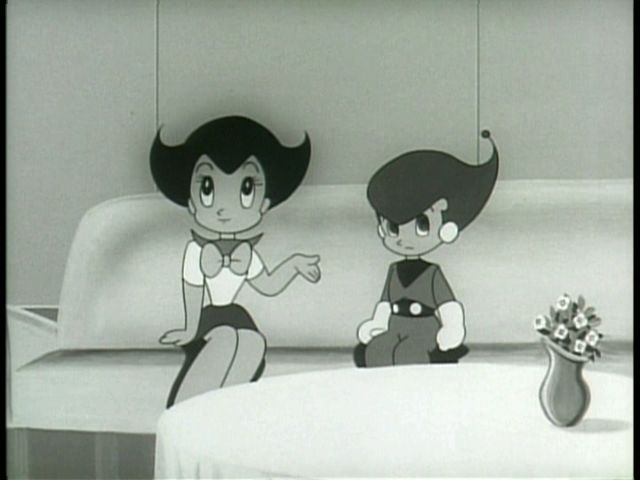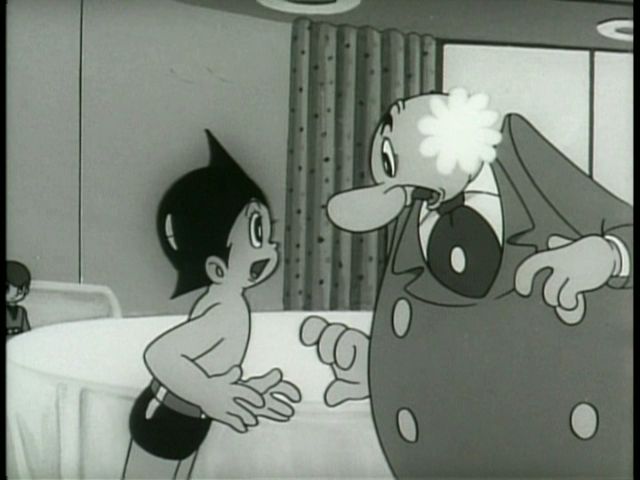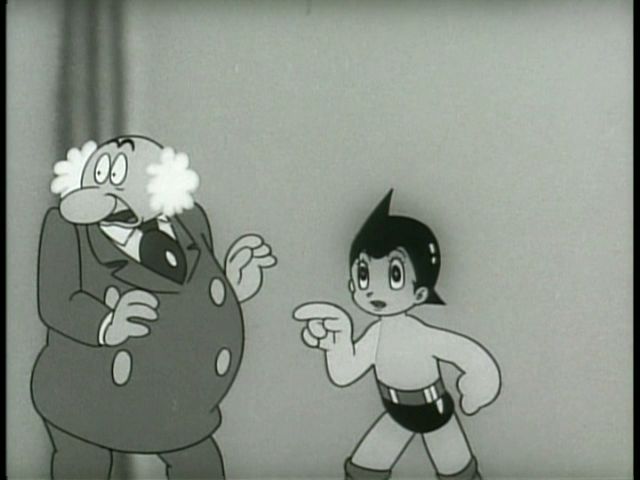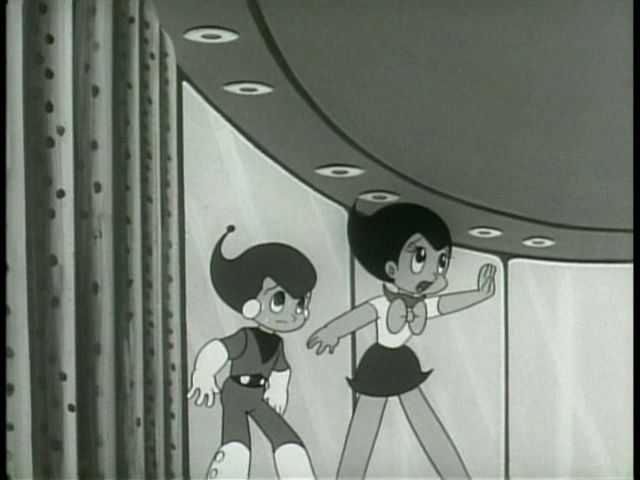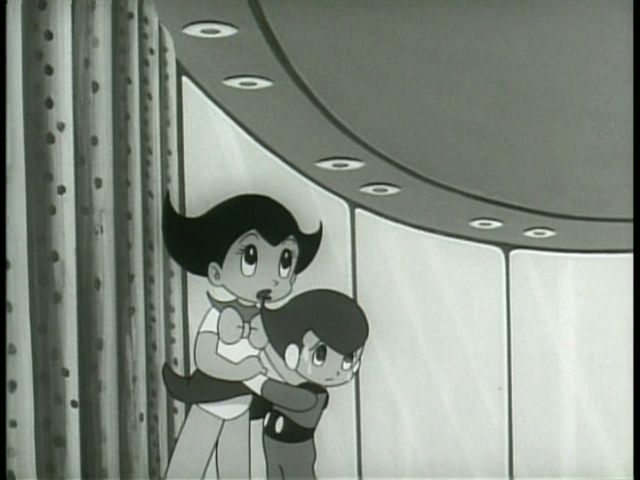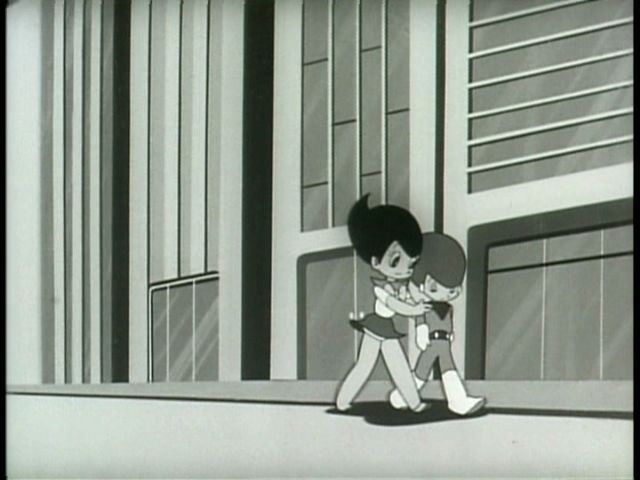 Uran & the little boy robot run away, failing to understand the commotion that Ochanomizu & Atom had raised.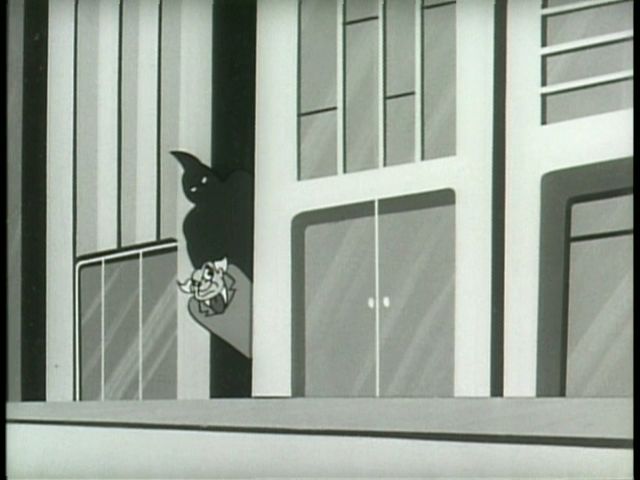 Remember this guy? As I understand the argument among the scientists & bureaucrats in the earlier frames, this guy, Kurodata-hakase wanted to destroy both of the freezing robots, rather than risk a cataclysm.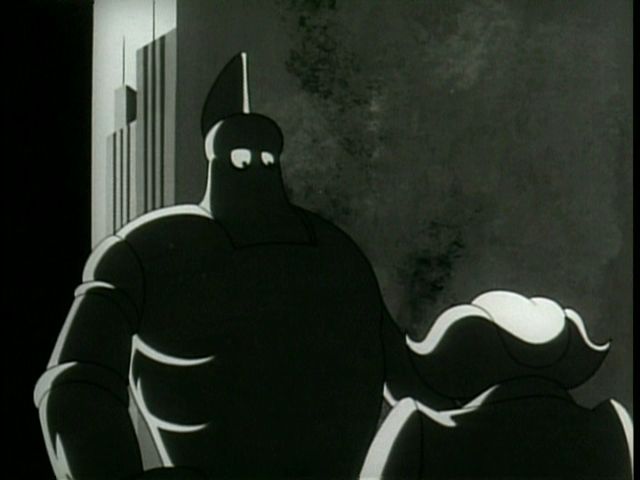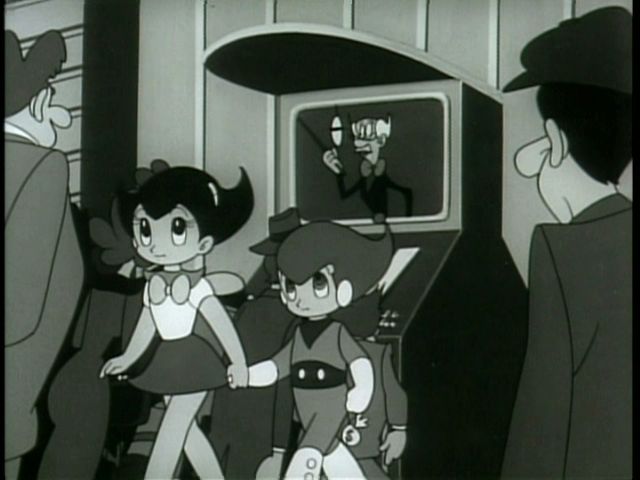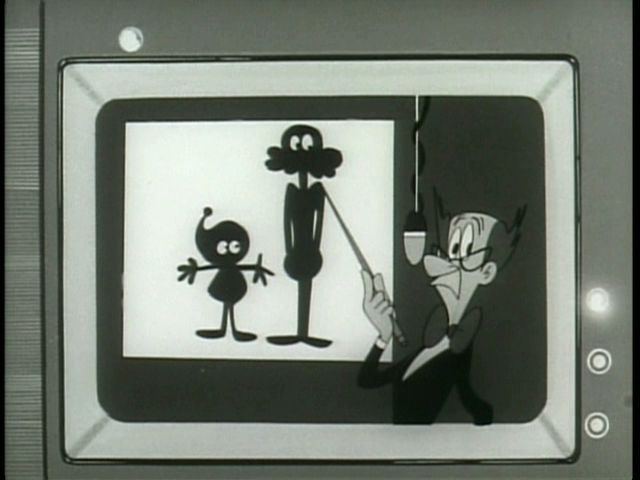 This one is for fans of Kentaro (Mo Trouble):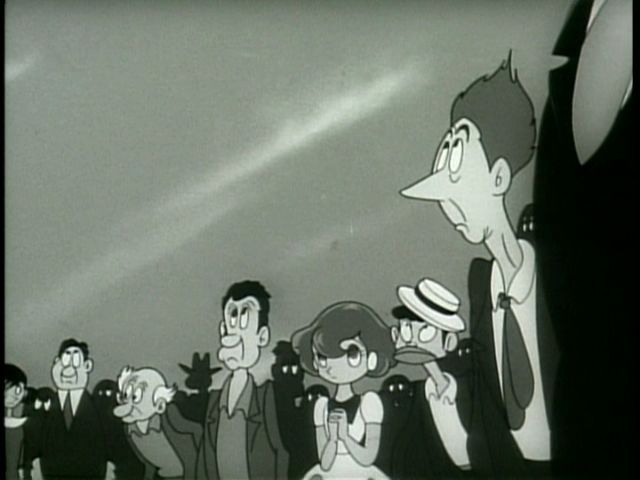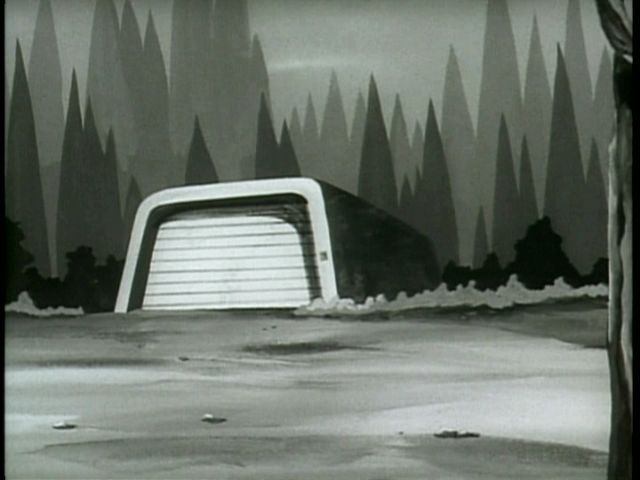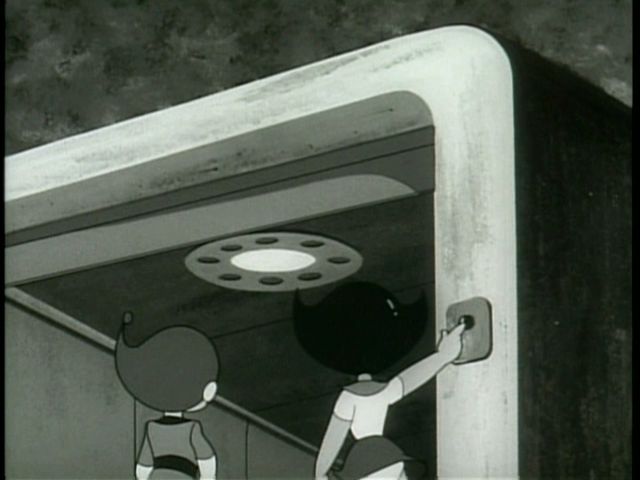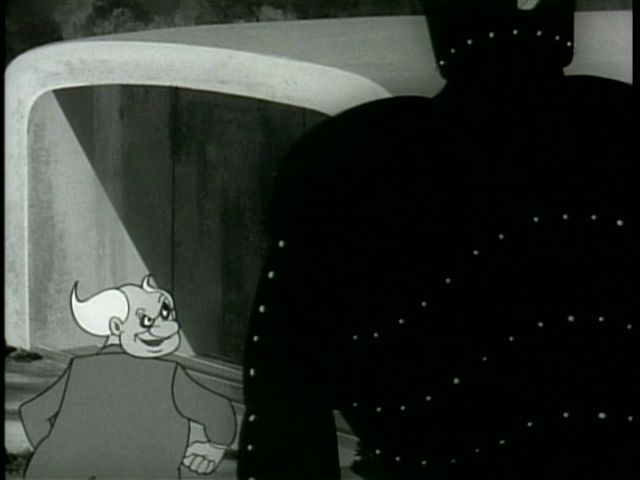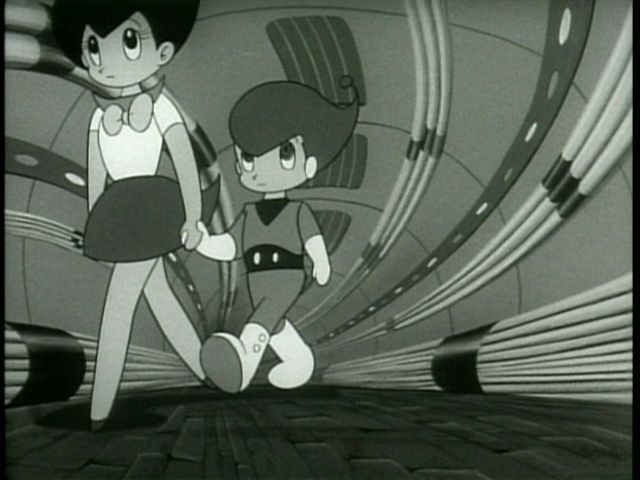 I can only guess about the purpose of this tunnel.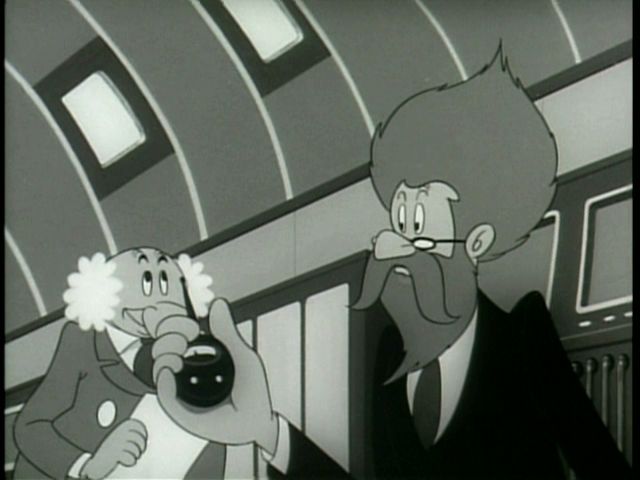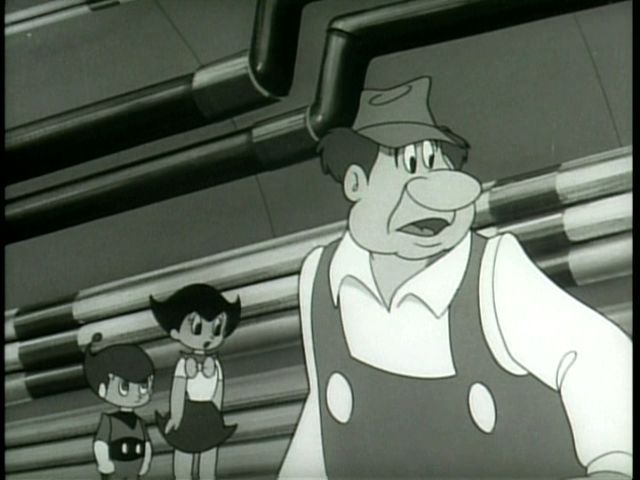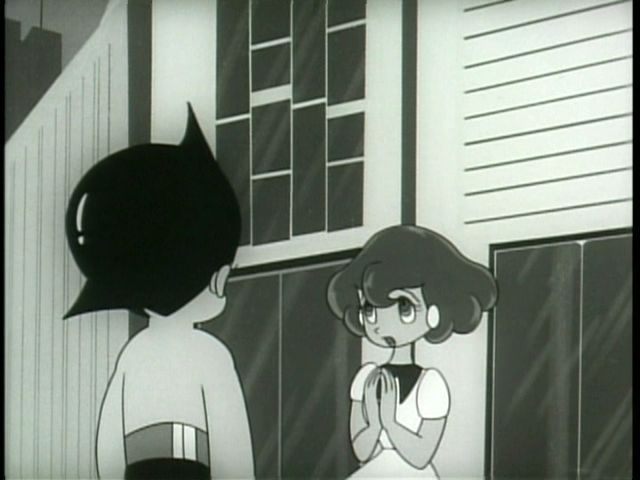 Meriru asks Atom to be gentle with Kūrī-chan (Little Cooley).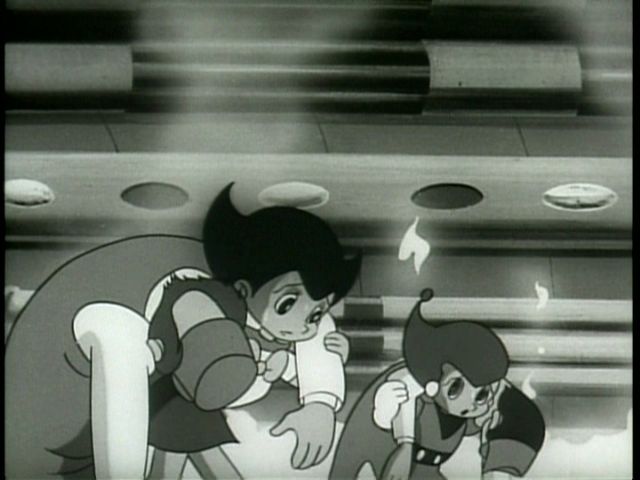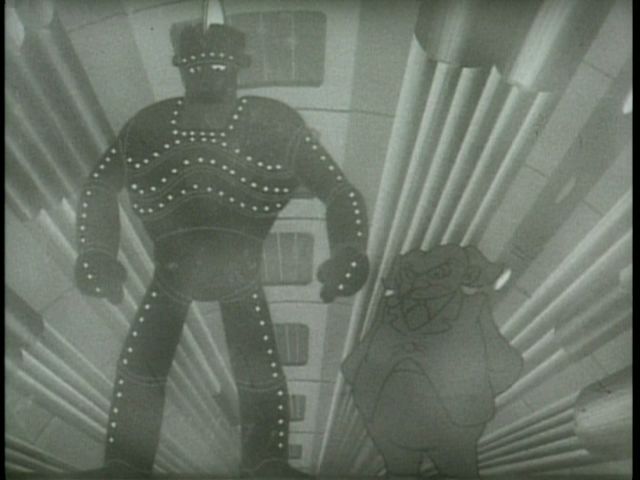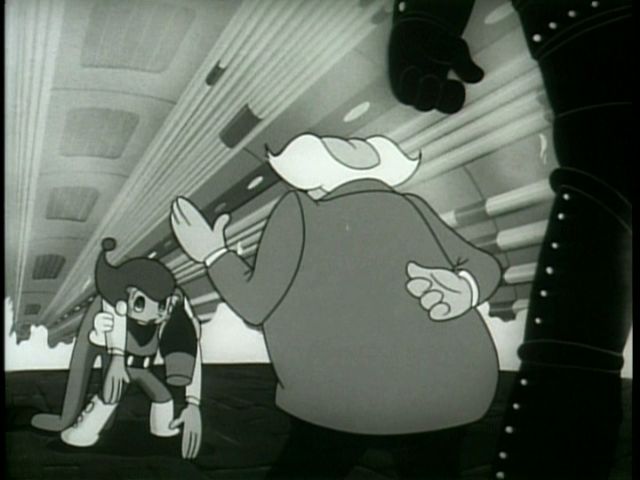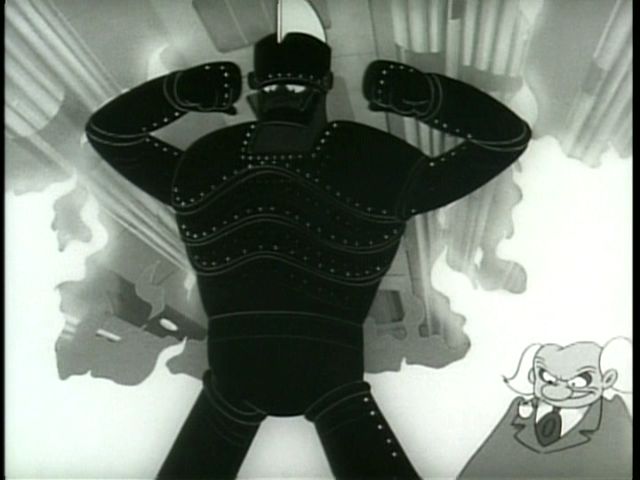 I could not find this robot's name, but he is played by
V-3
, which is not
a
robot, so much as a type of robot.
Big X
had many of these robots, which along with the very real V1 & V2, were vengeance weapons of the THIRD REICH.