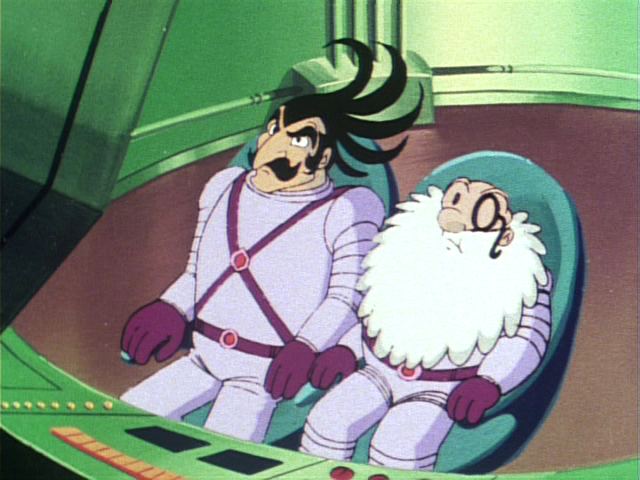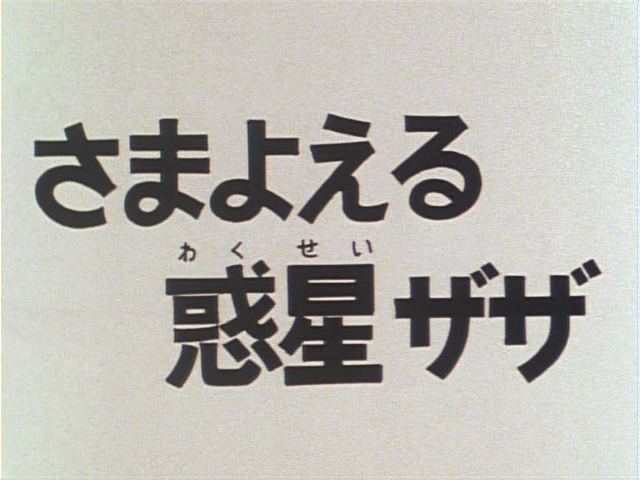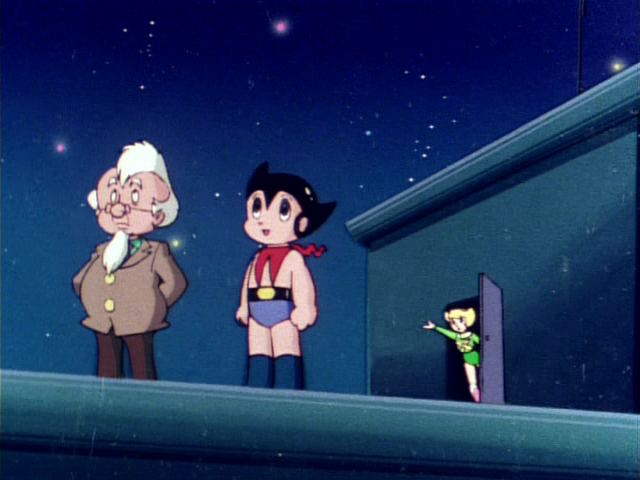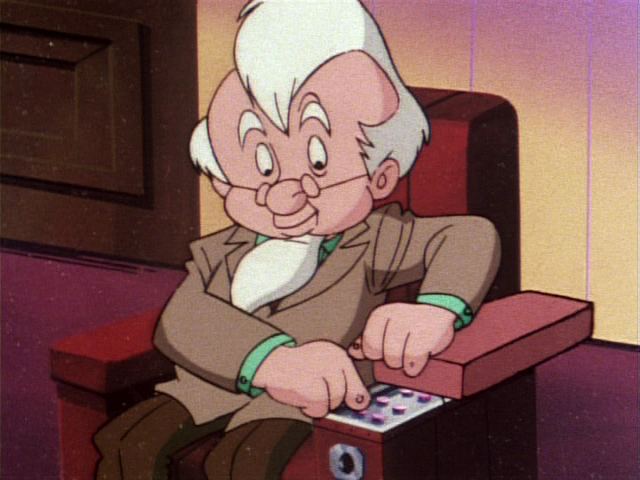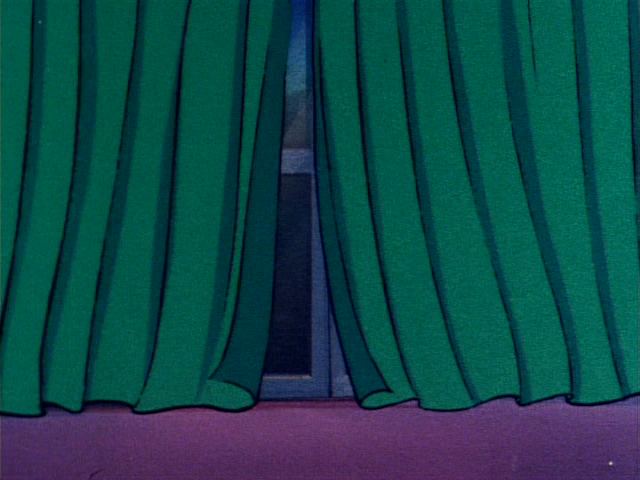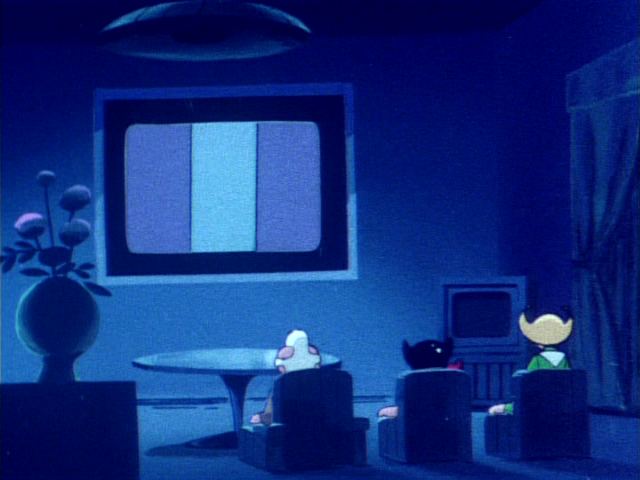 Perhaps Kawashimo's home theater was inspired by Tezuka's papa's.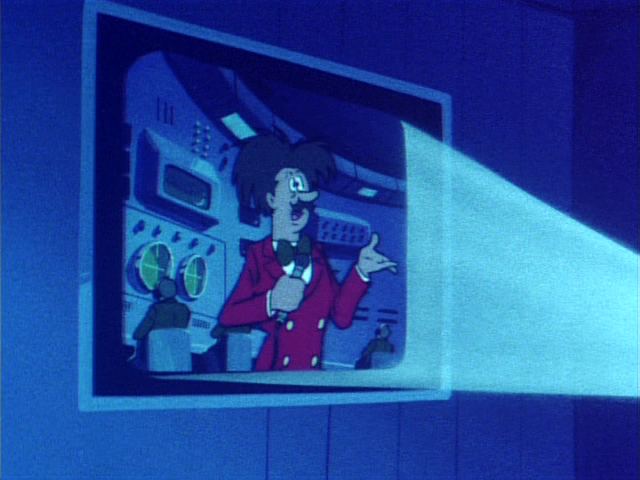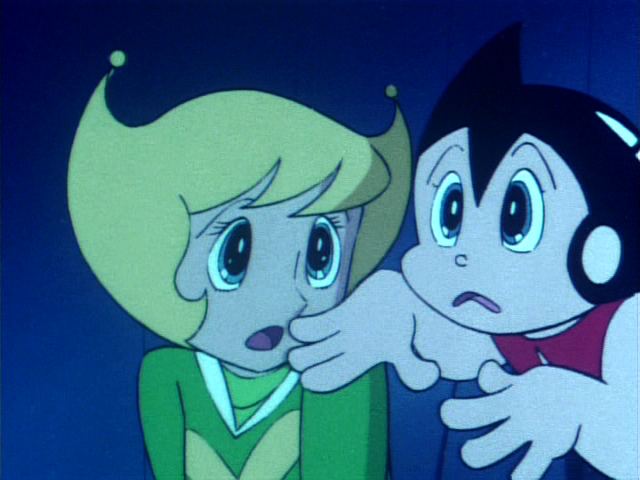 Mars is trying to scare Miri with his impression of a ghost.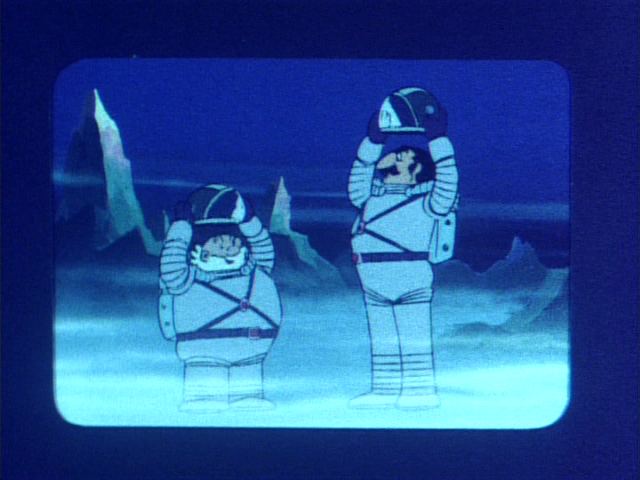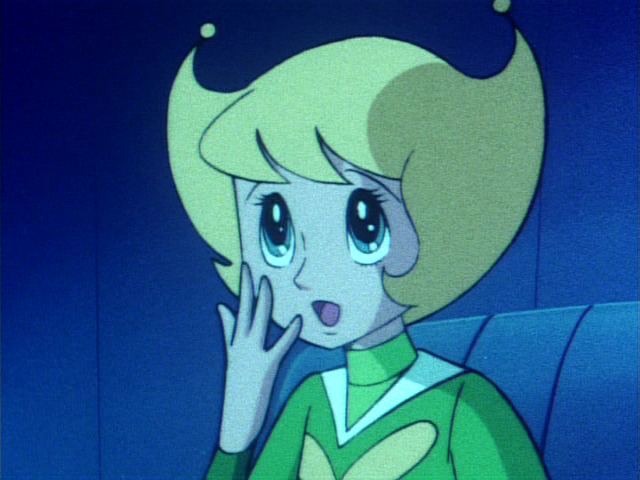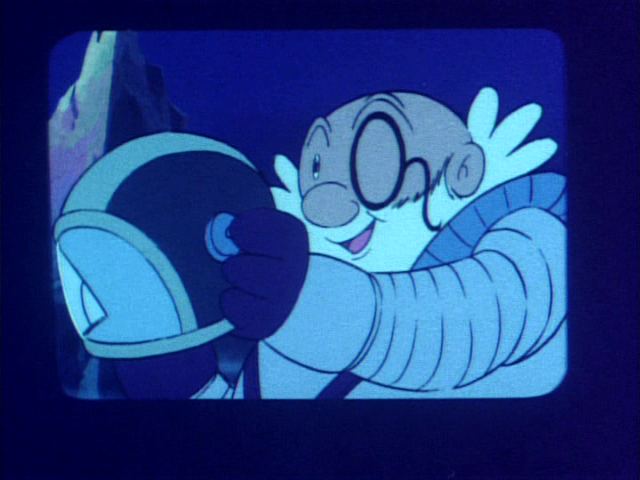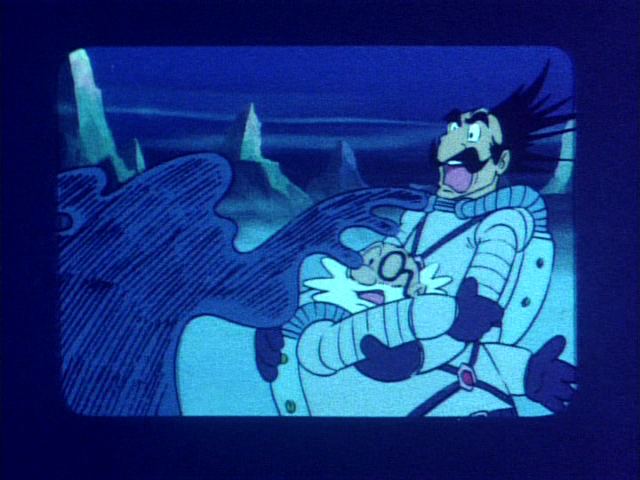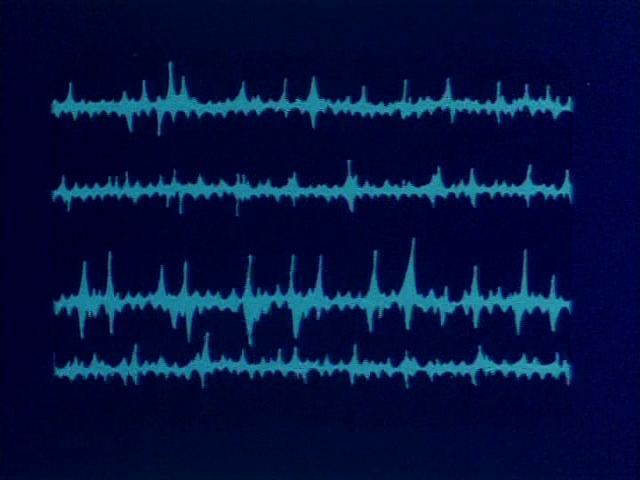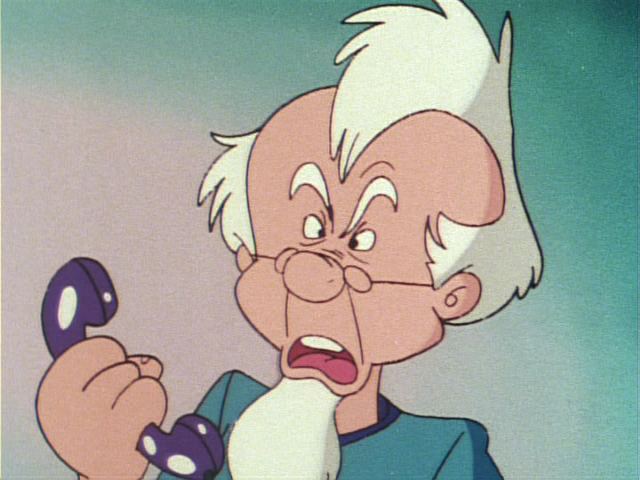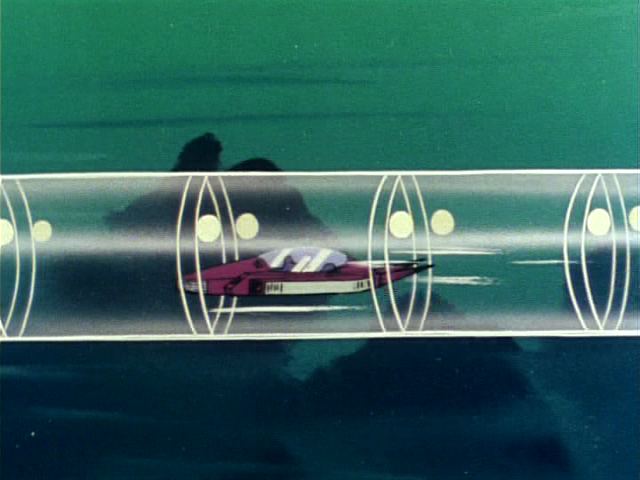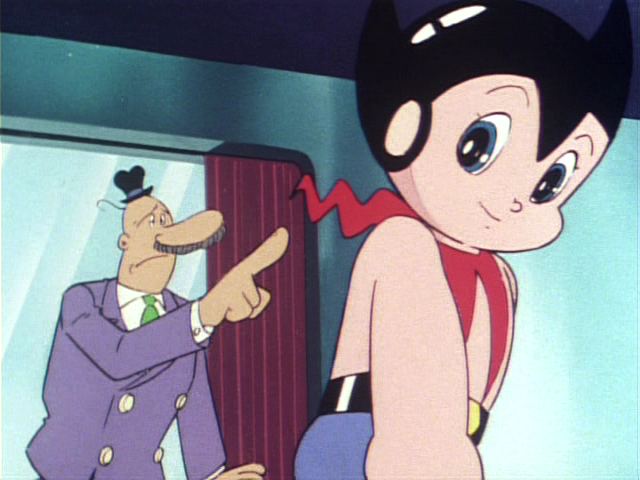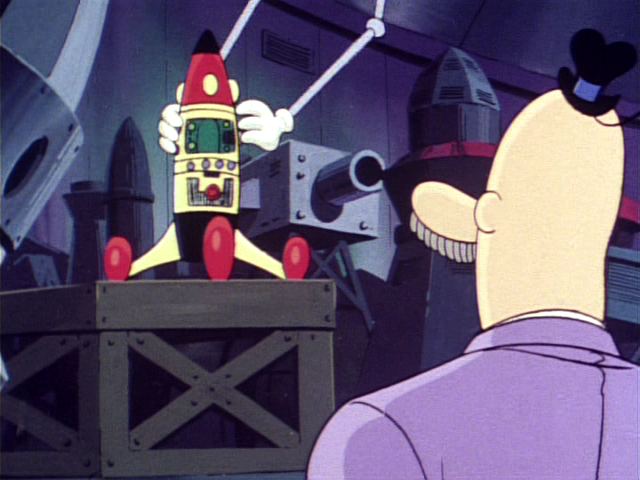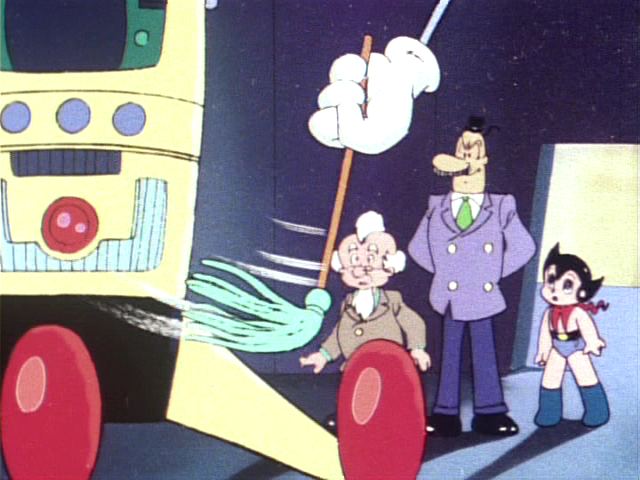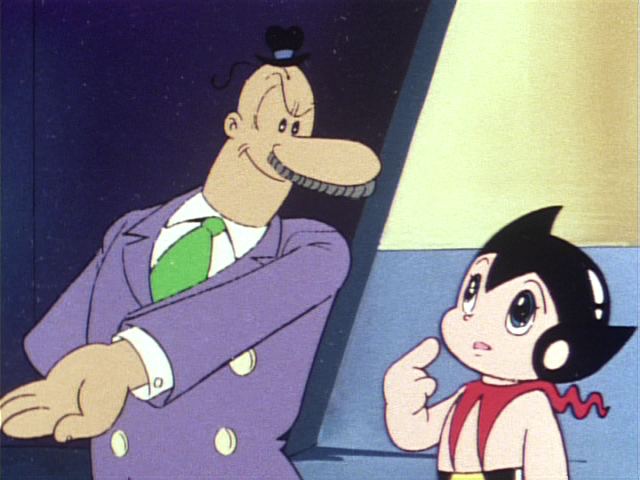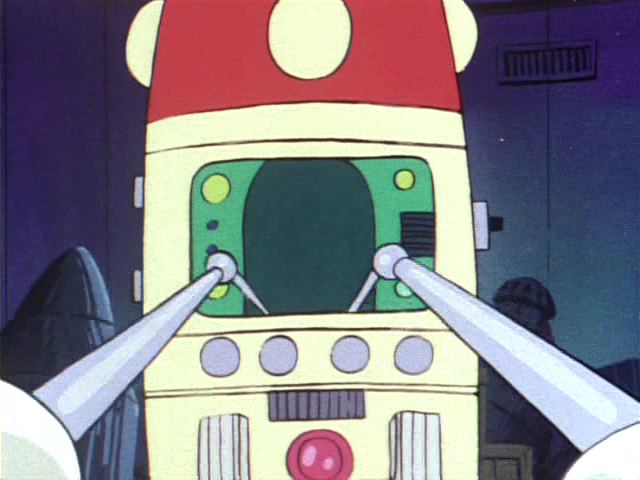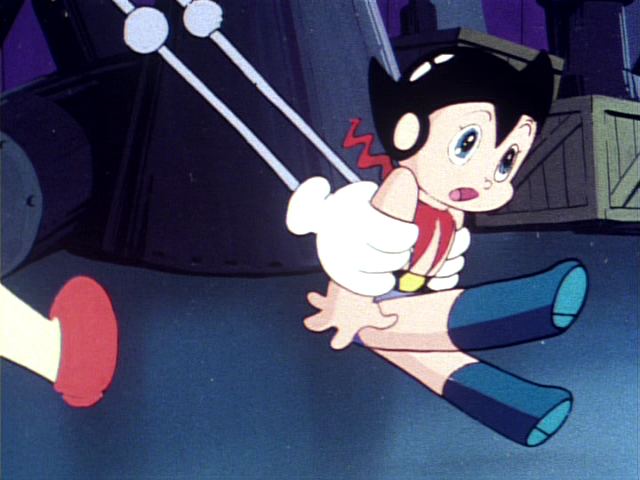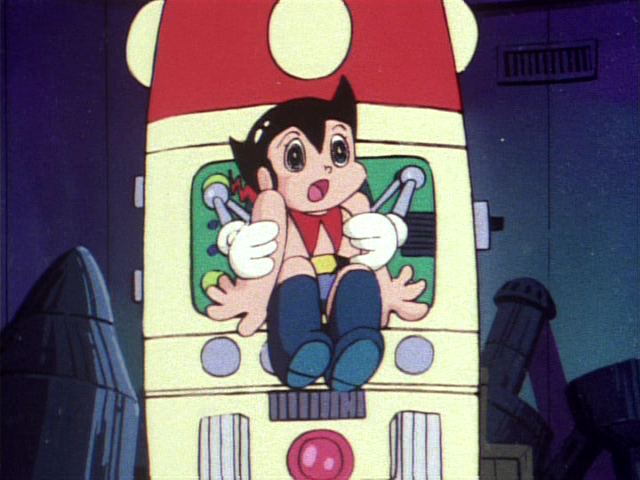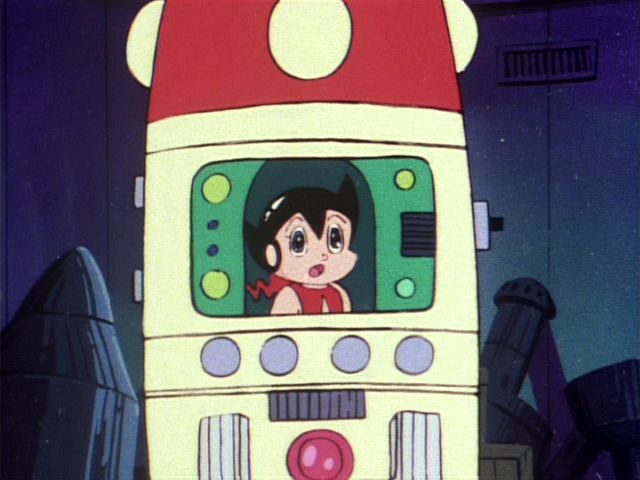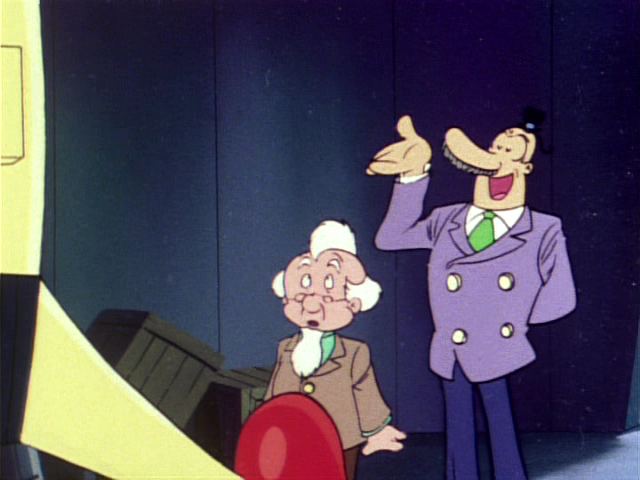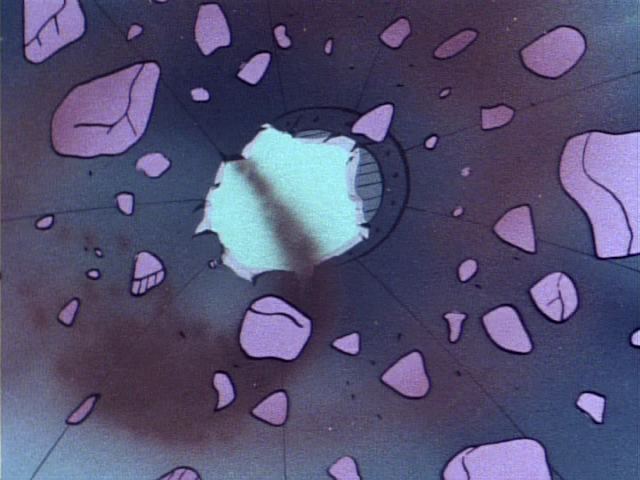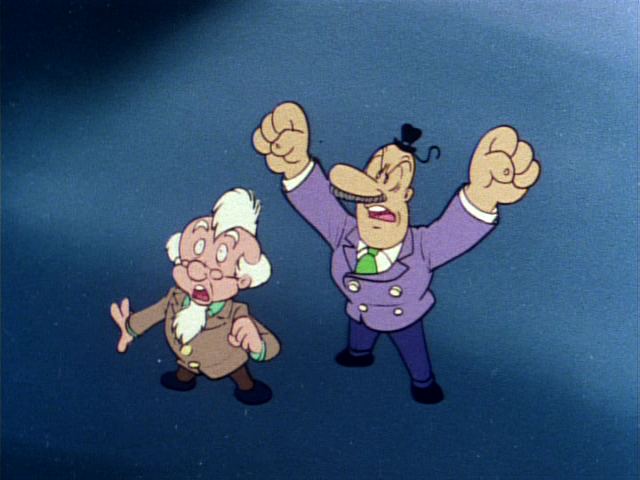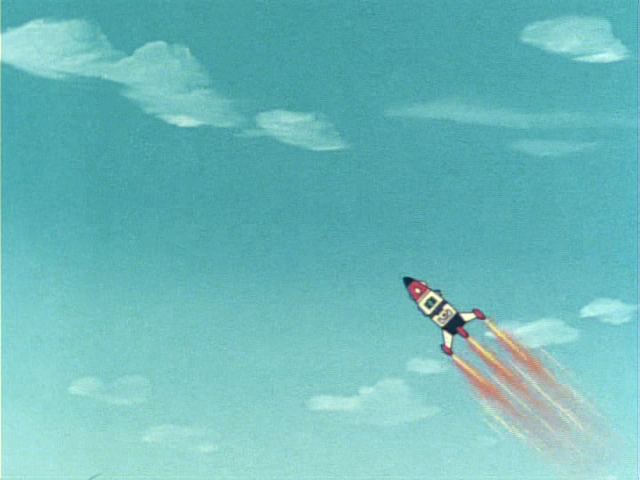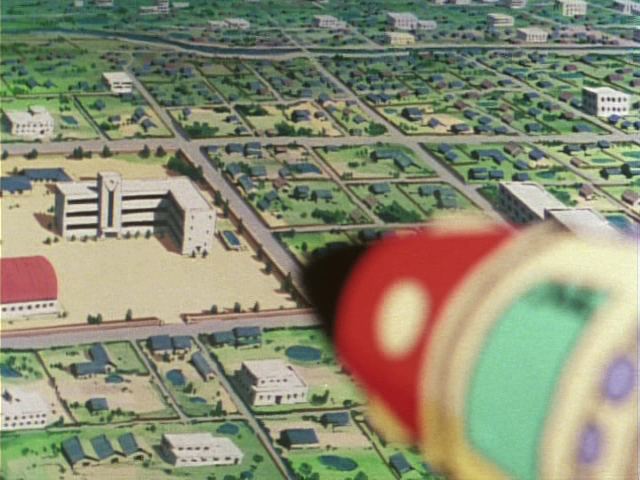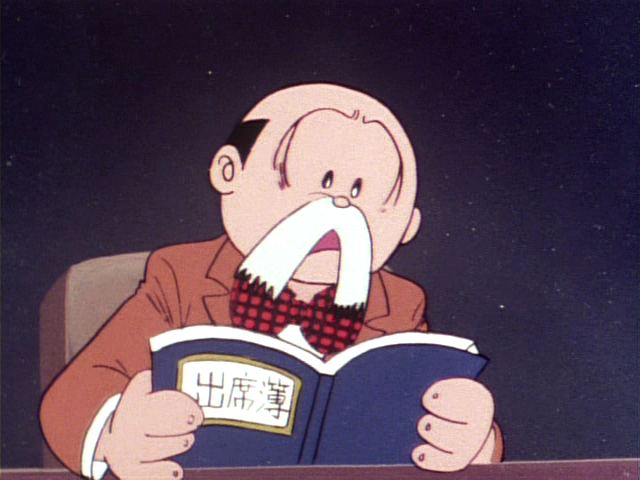 I think Higeoyaji-sensei is taking attendance.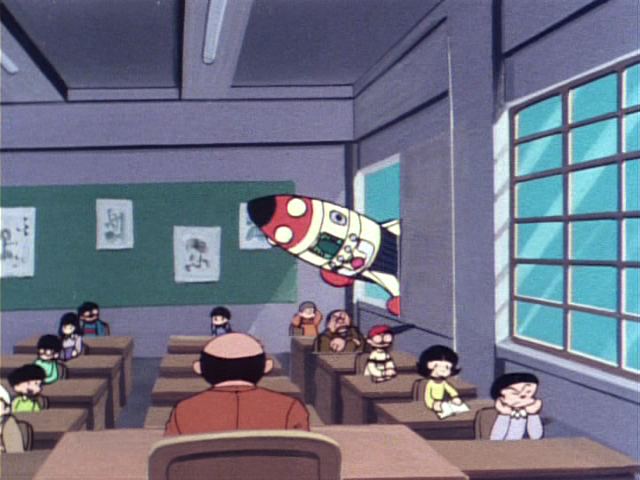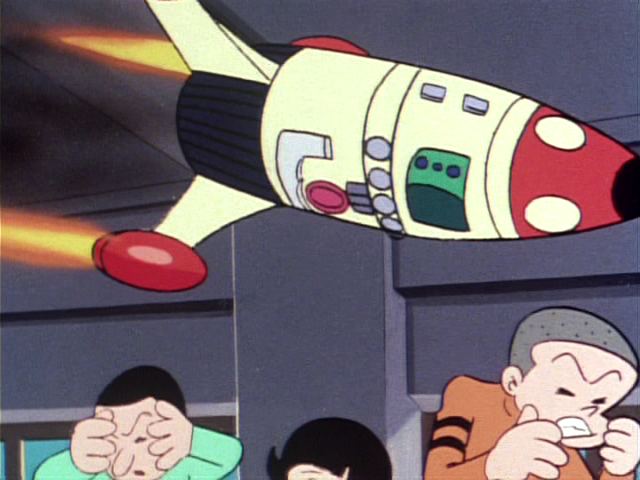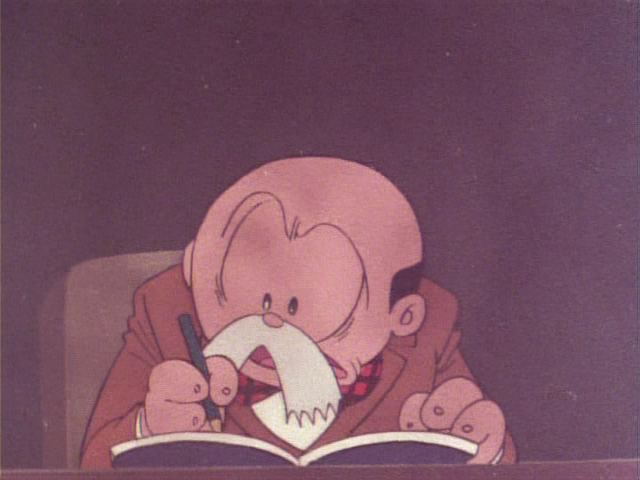 "Mars-- 'tardy.'"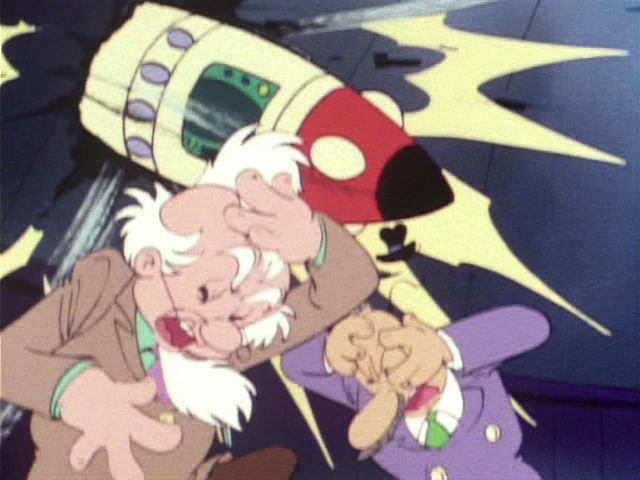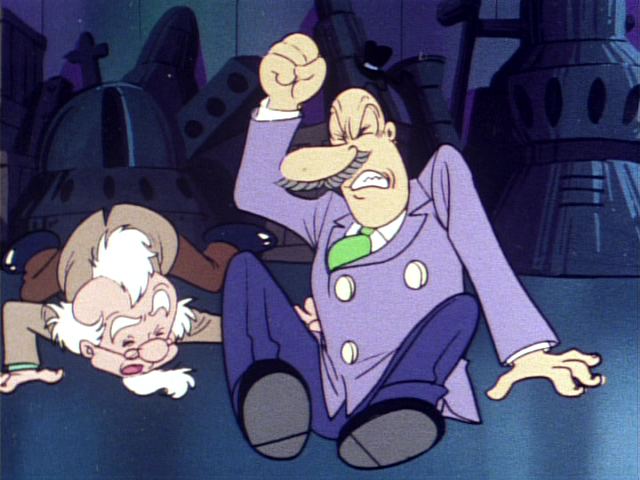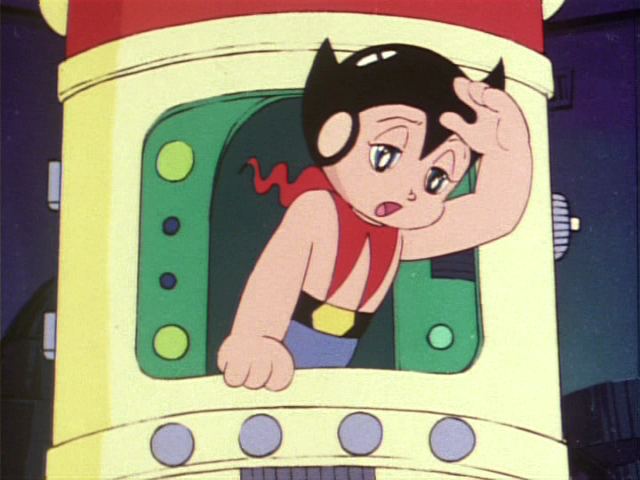 Among those who have come to wave goodbye to Mars are a few from earlier episodes, & one from the B&W

series: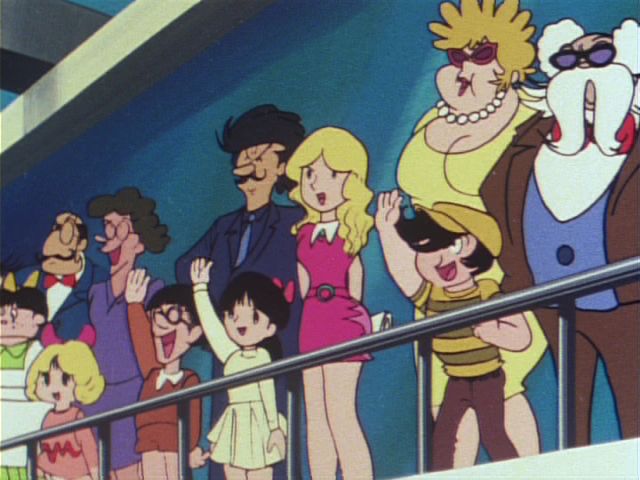 Oh, is that Count Burg on the far left? Among the kids, is that Prince Dorian (of B&W 101)? The boy wearing the tan cap appeared as a robot in JM 11. The 2 adults at far right: man was in manga & named Brumble, & in JM #11,
Freshman Mars
. Woman was Hamegg's partner in JM #5,
The Best Robot Talent In History
.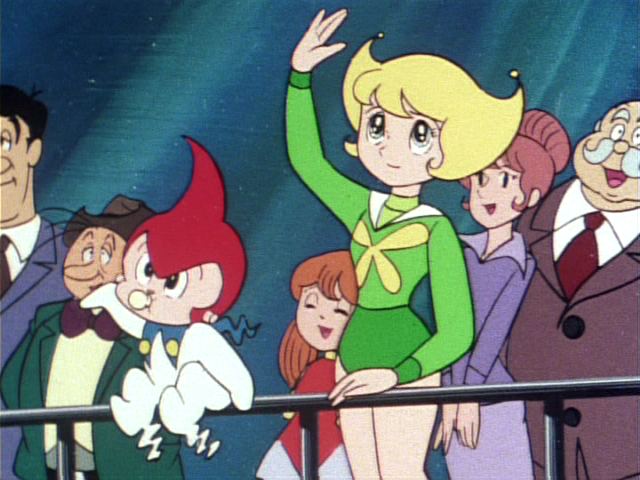 Here we have the only know color photo of Dopey, on Melchi's right, & Honey (the title character of JM 13,
Honey, The Robot Transfer Student
) on his left.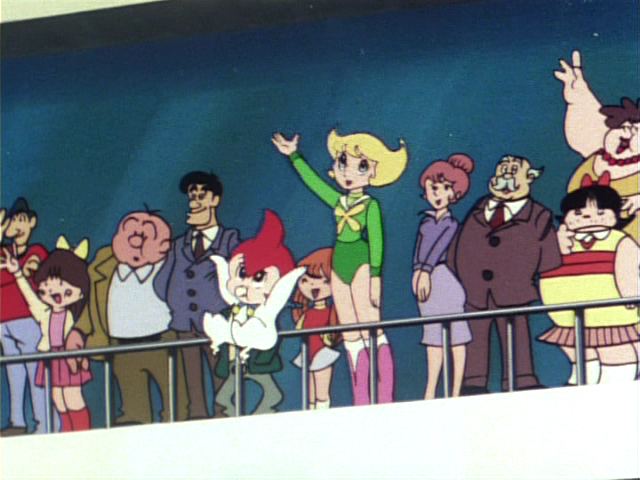 An unobstructed view of the woman behind Miri: had attempted to claim Melchi as her own, along with Brumble inJM #10,
A Younger Brother Called Melchi
.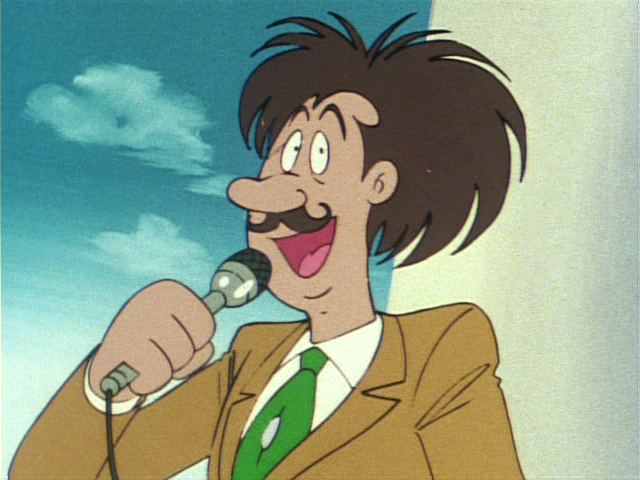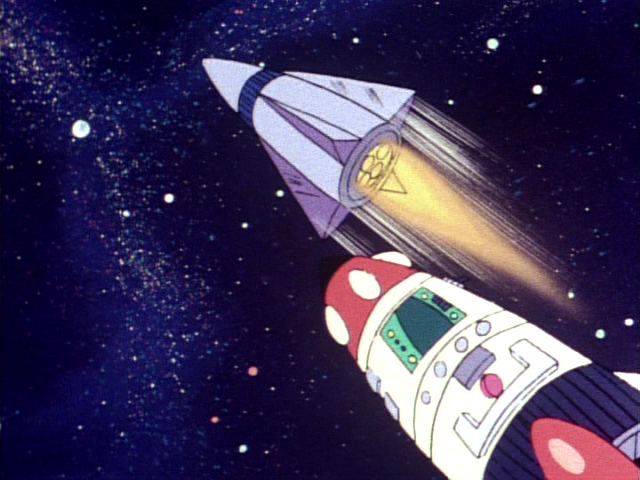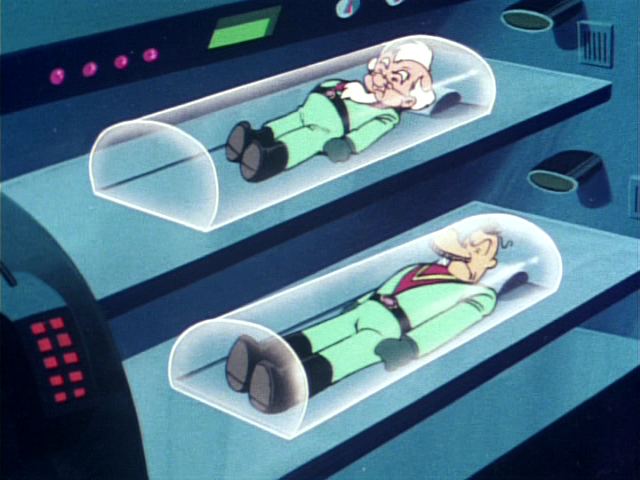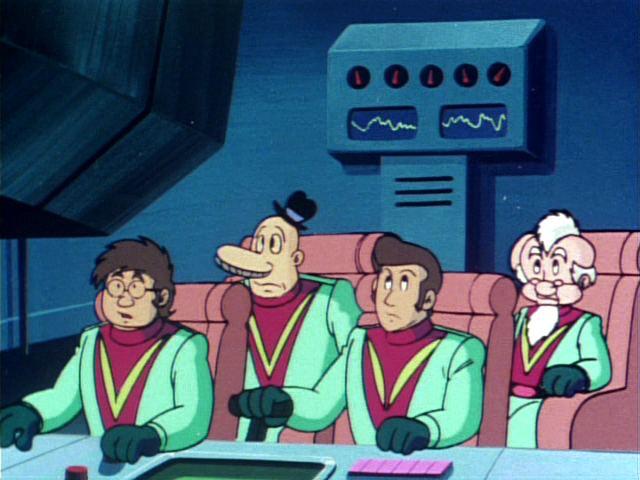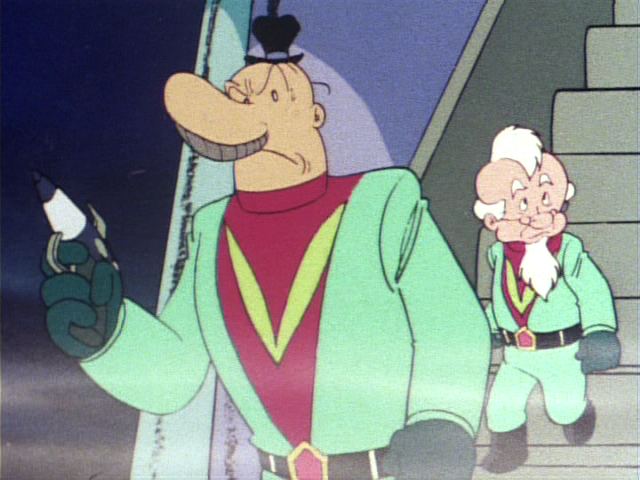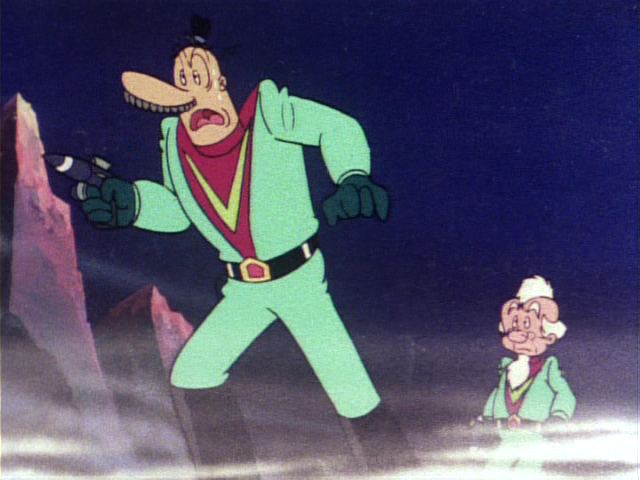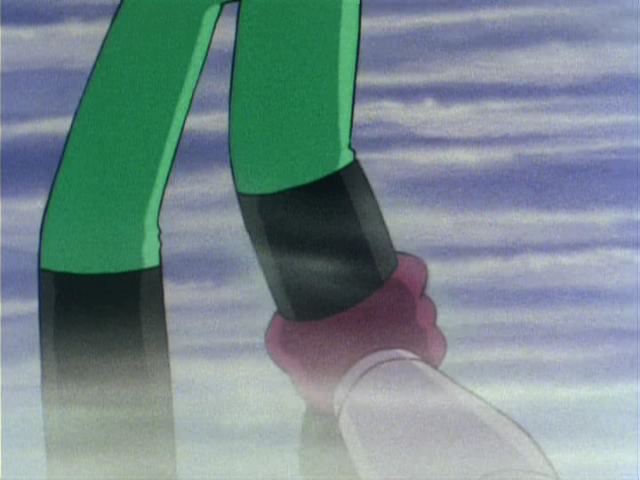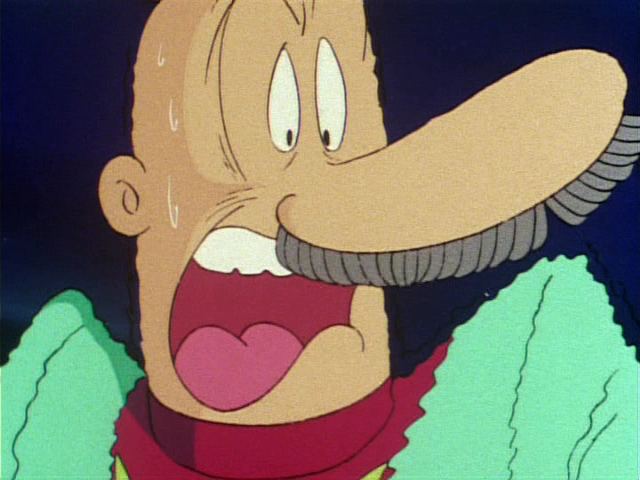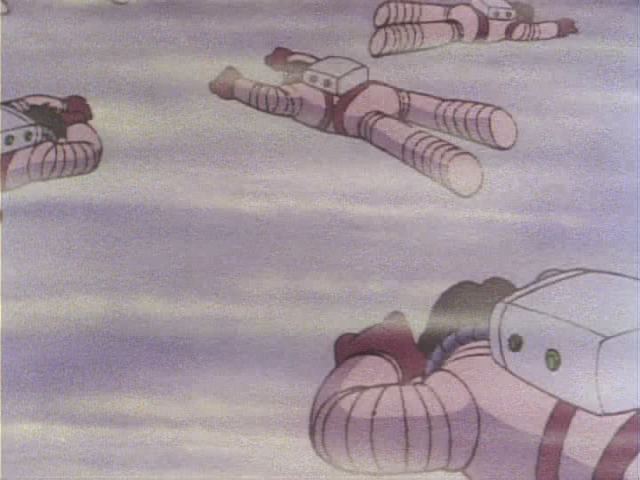 hmy: