O.k., I know I said I wass going to do the rest of the 89, but, sadly, there are gaps in my 1960s episode index. I intend to eventually fill the episodes in the 3rd & 4th seasons at the very least.

1st, I will finish the 120s: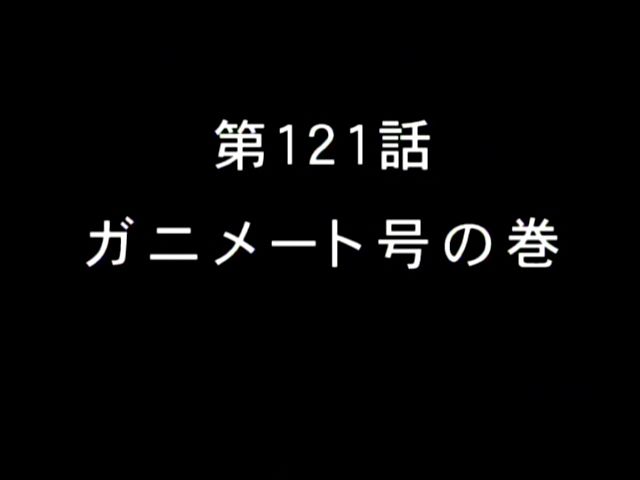 As the episode begins, Atom & Ochanomizu are in a disabled rocket, drifting in space.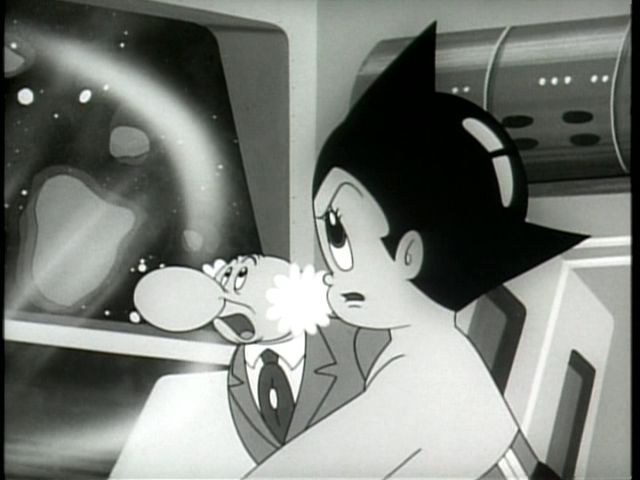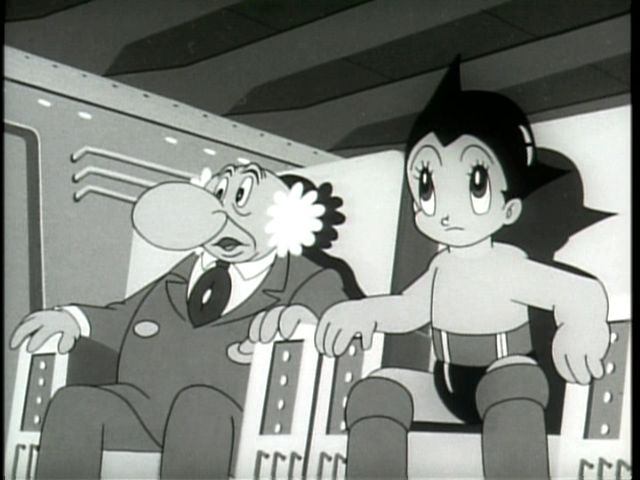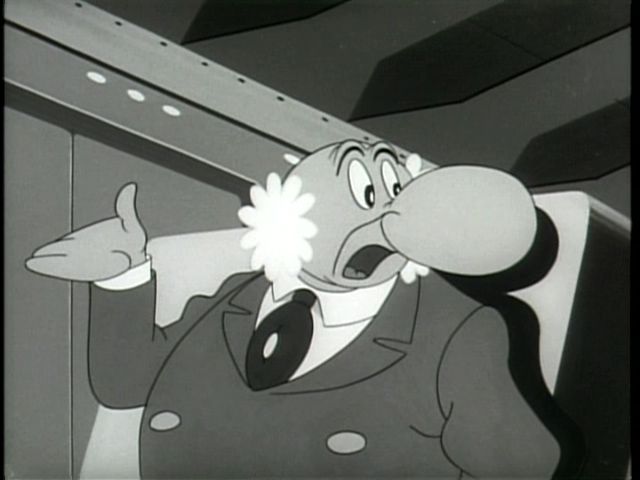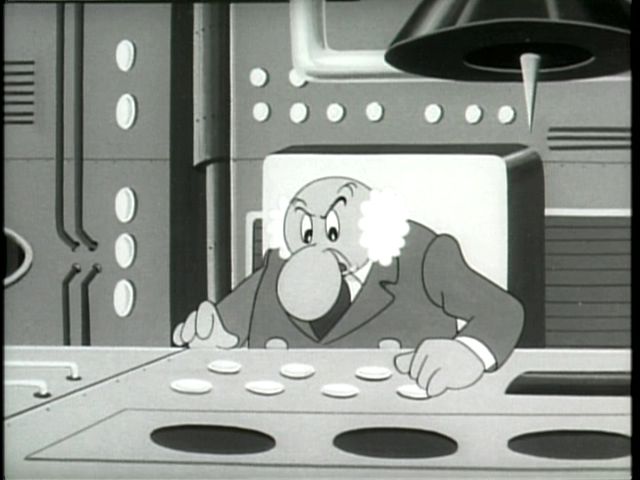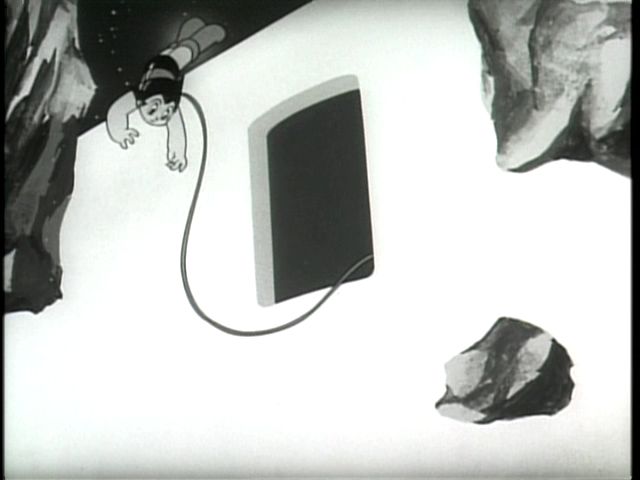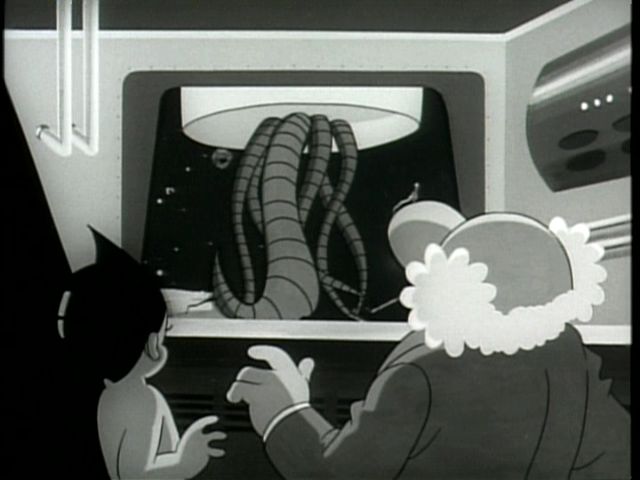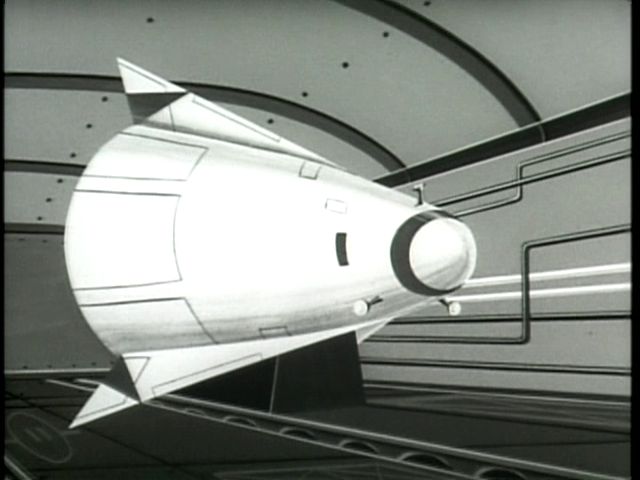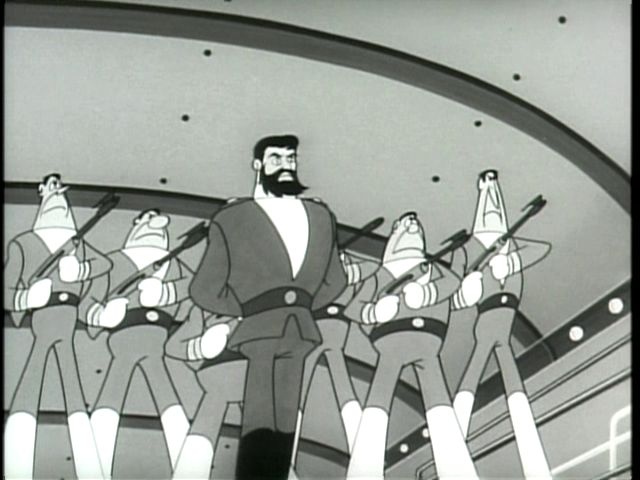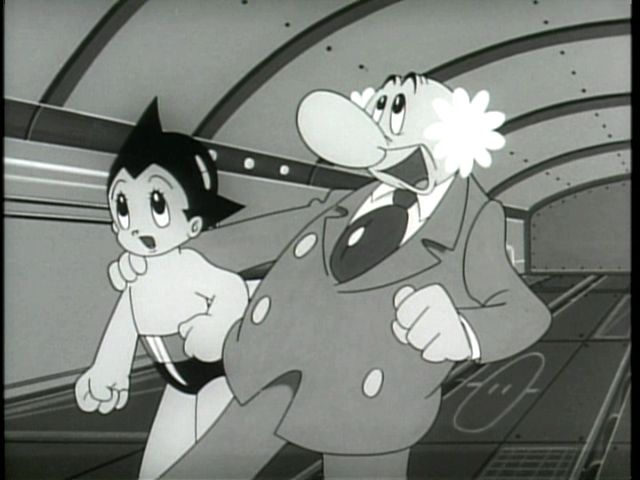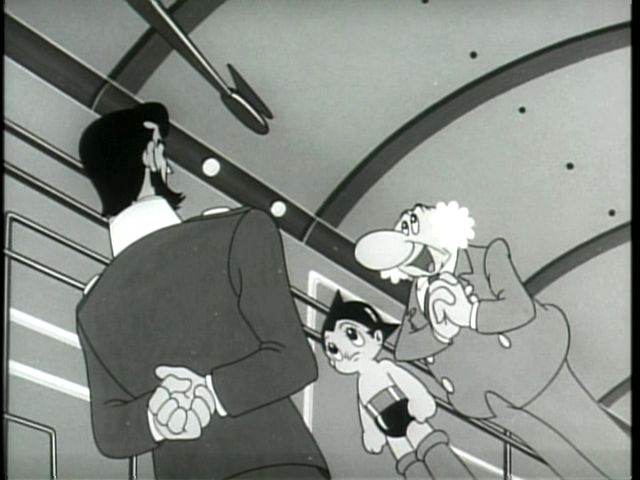 Ochanomizu seems to have misinterpreted the situation, he thinks these guys have come to rescue him.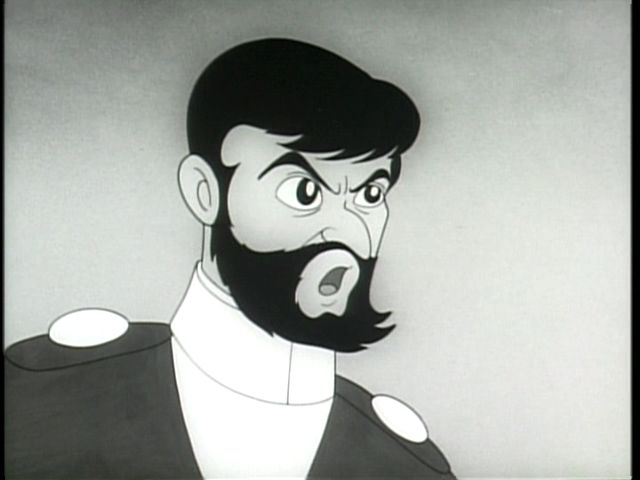 This is Bemski-hakase (Dr. Sowbelly).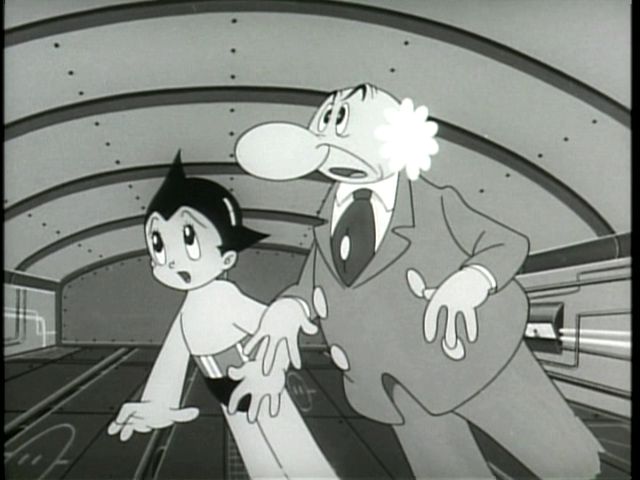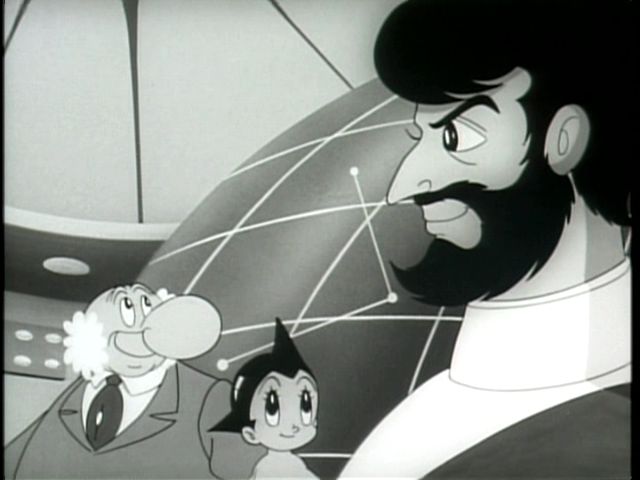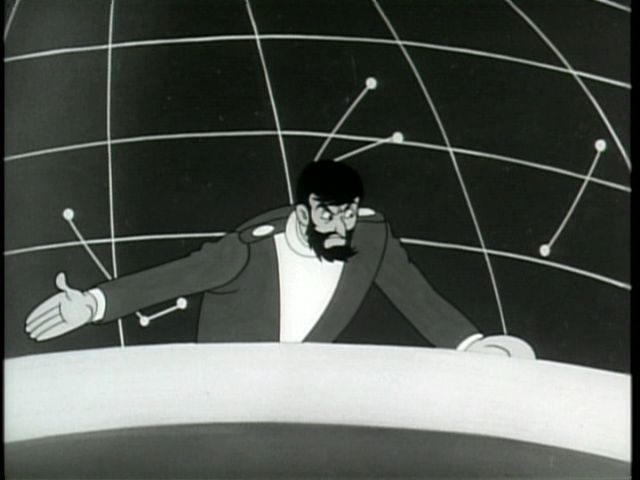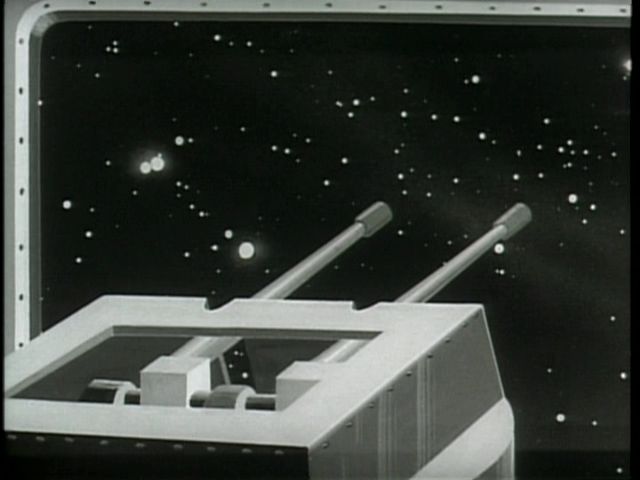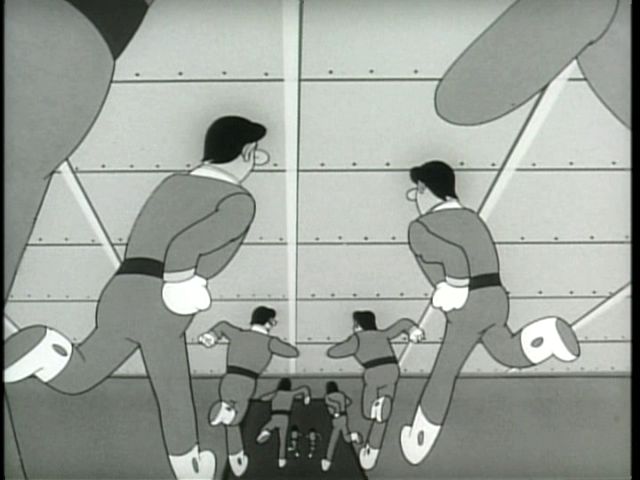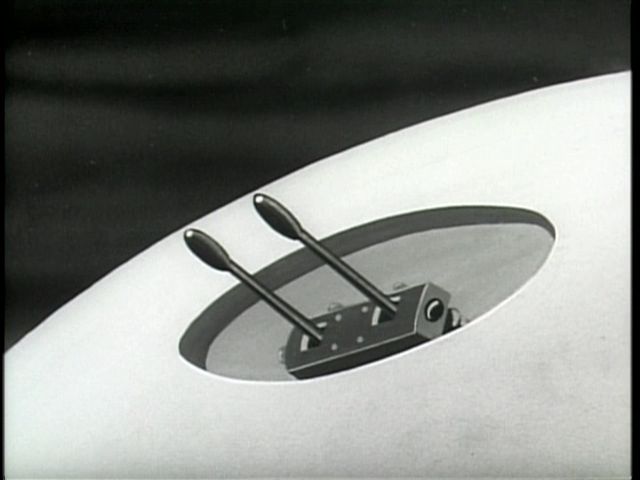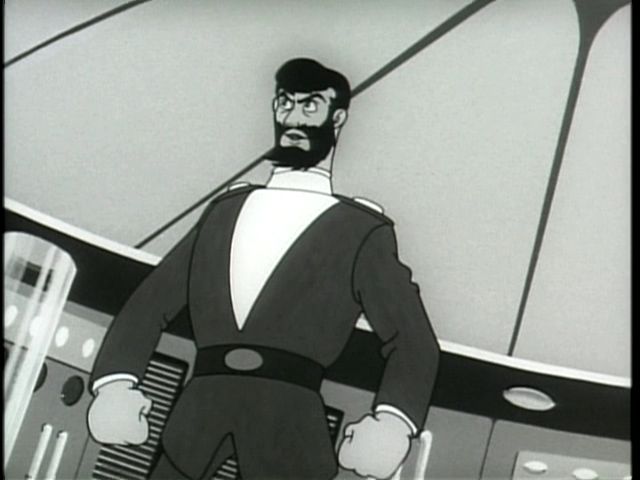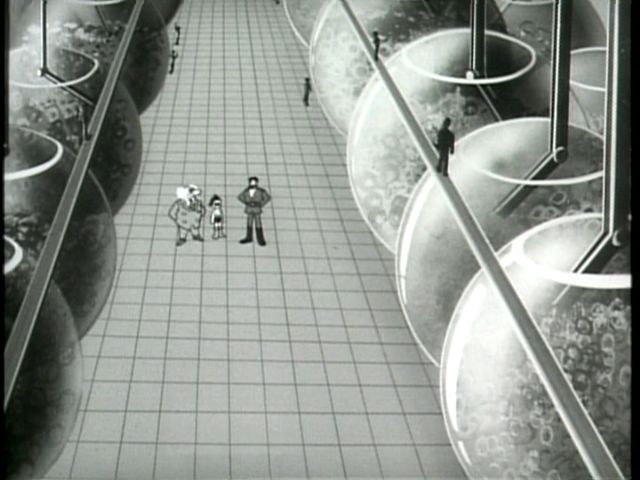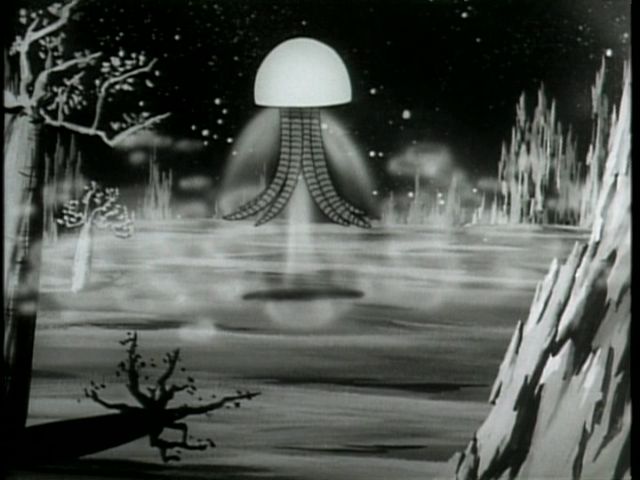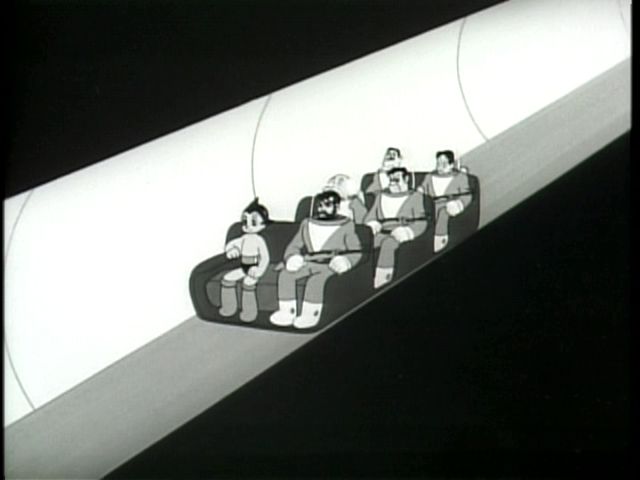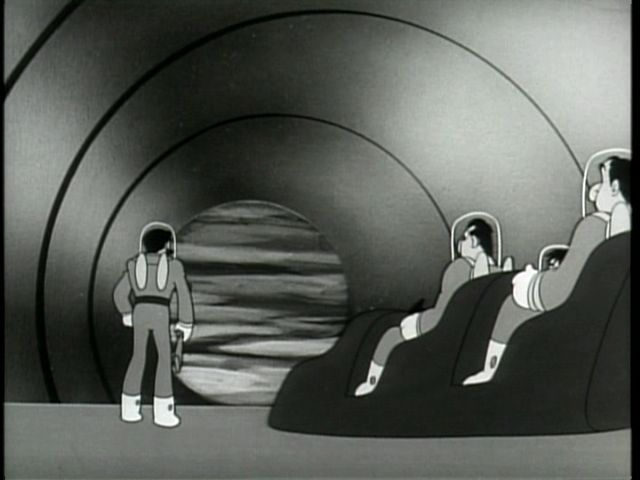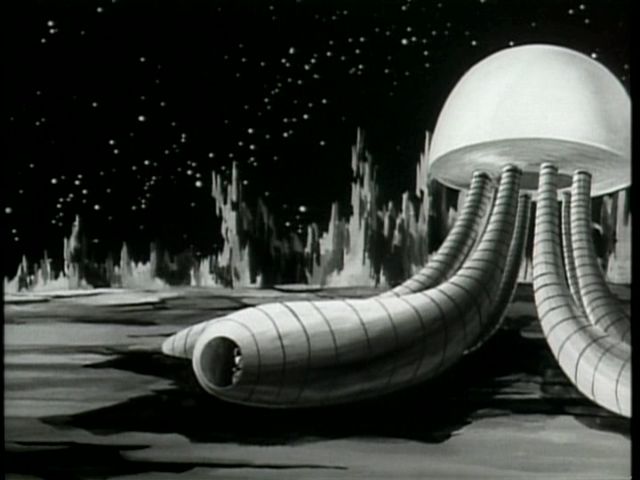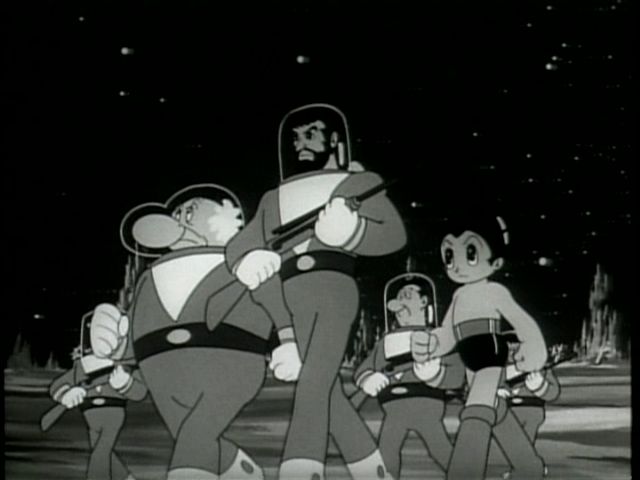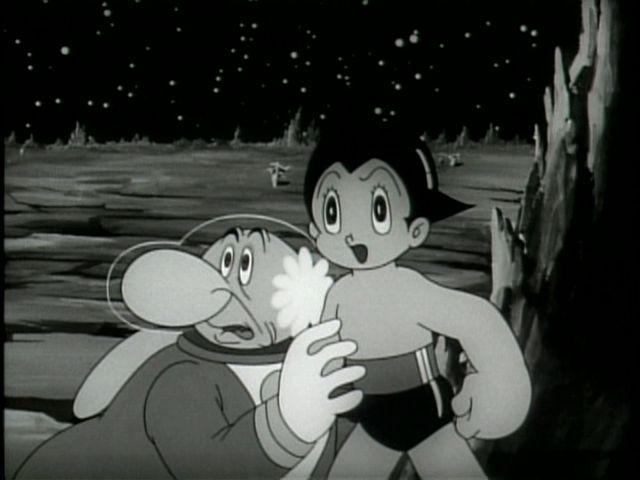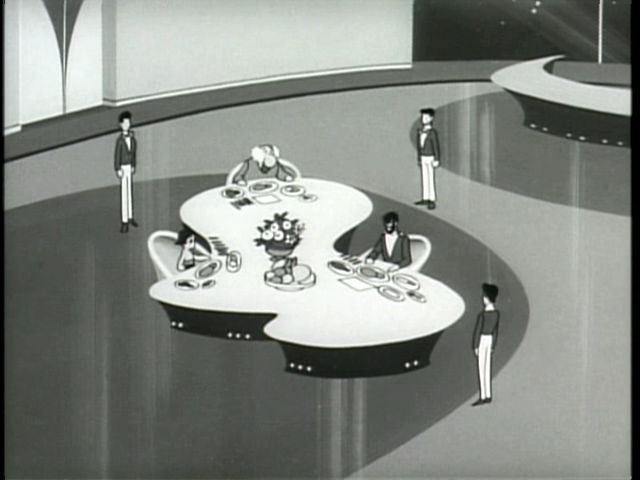 I think these next three are based on a scene from Disney's version of
20,000 Leagues Under the Sea
: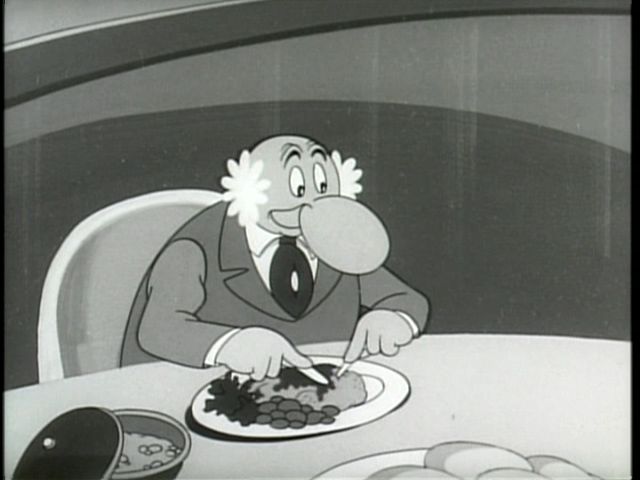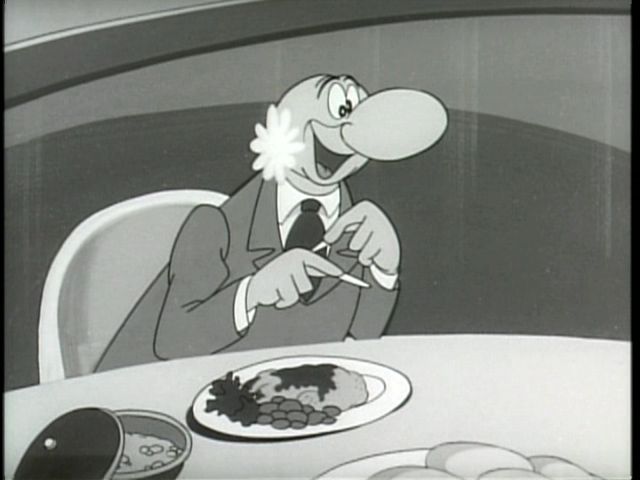 Ochanomizu thinks this stuff is delicious; too bad he must know what it is!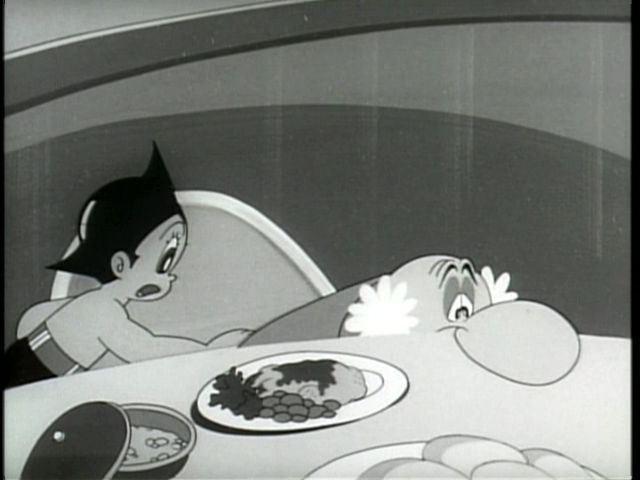 As for me, I never eat anything that I do not first know what it is.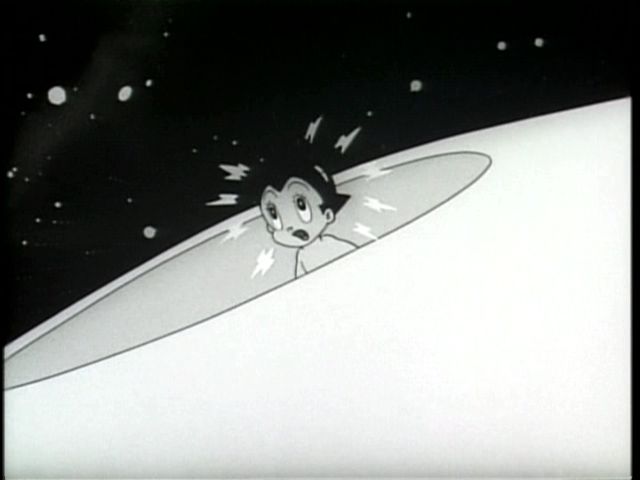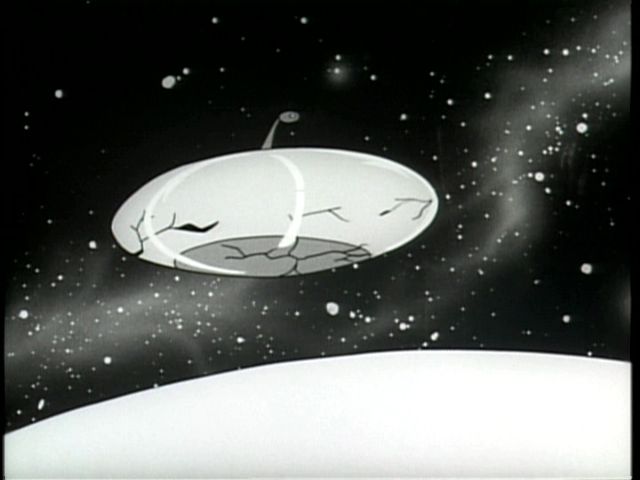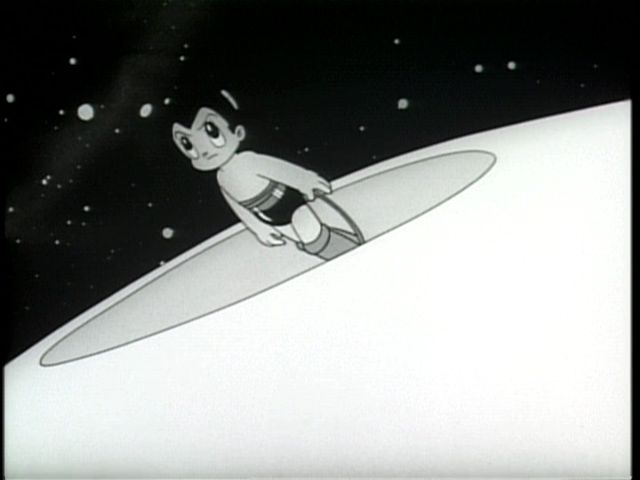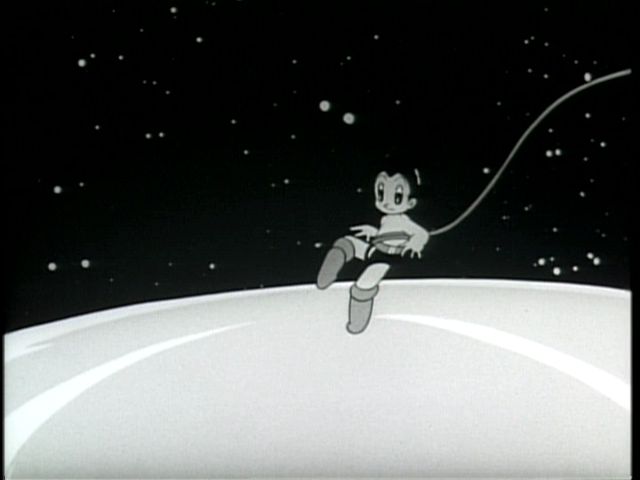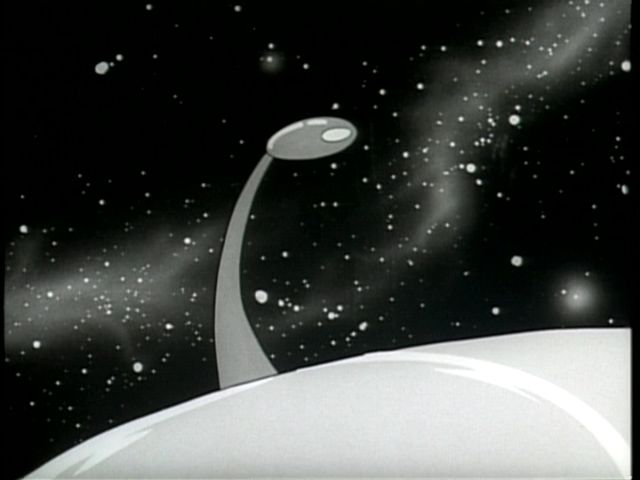 I think this laser emitting stalk is modeled on those in George Pal's version of WAR OF THE WORLDS.