This is one of about 5 or 6 adapted from Lion Books. It is a fairly straight forward adaptation, but for the addition of a few characters. Actually the episode is called
Crazed Boundary
& the LB title is as the thread title. BTW, it was March 1957 when it was printed.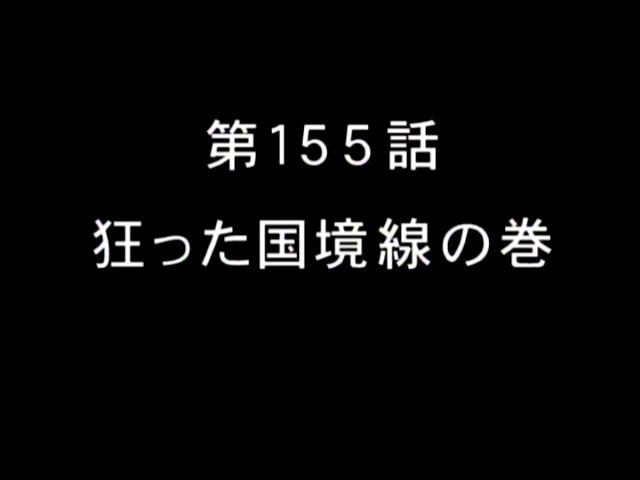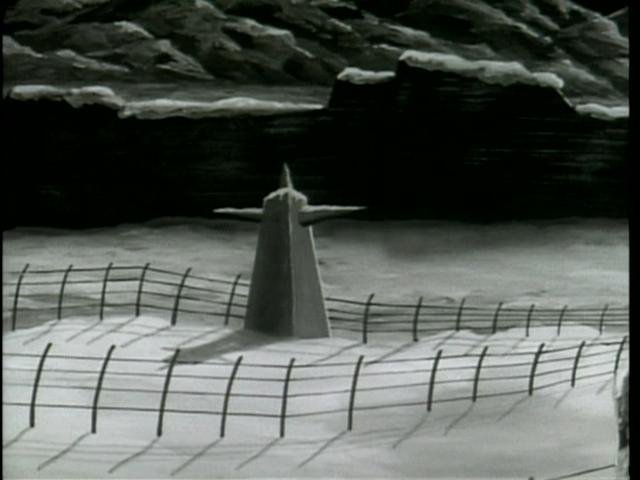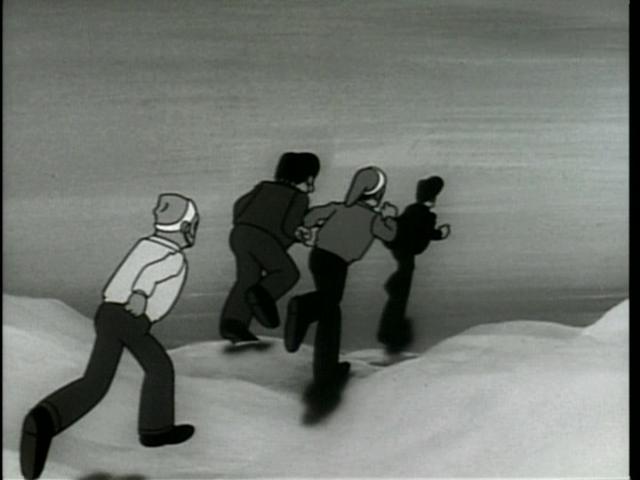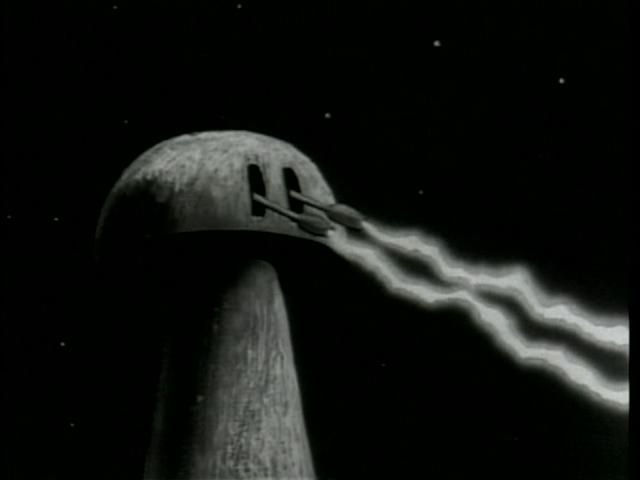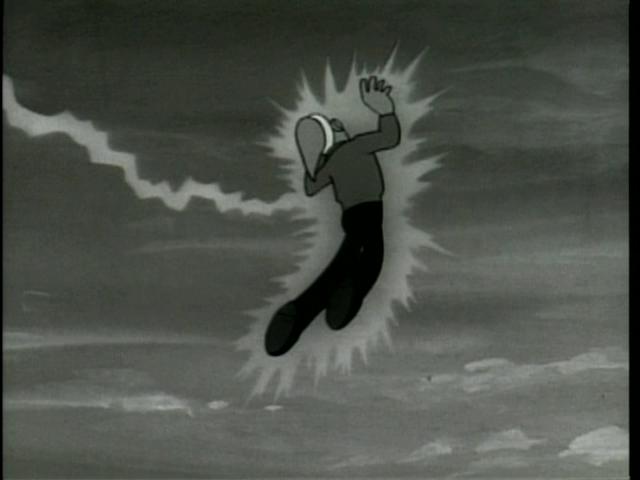 The above frames are from a description that Faucet face gives to Ochanomizu & Atom.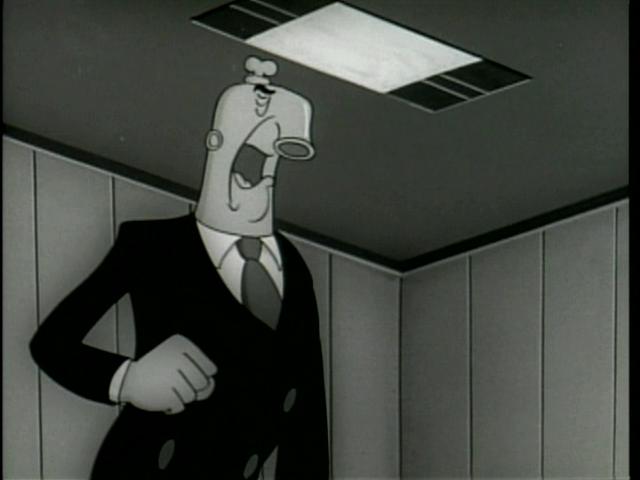 I could not catch his name, though I did try.

The best I could tell, his name is 'Buldo.' Faucet Face is one of the added characters. Faucet Face appeared in #89
Gomes' Ghost
(80
Horrible King Horrid
) in a similar role.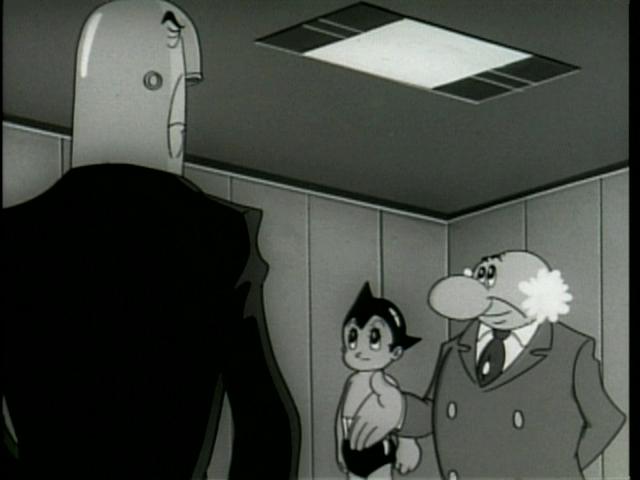 Anyway, he tells of refugees or exiles who are caught in an area between two nations in Antarctica. One nation, Redbear, is a tyranny & forbids the people to cross the border & enter the other one, Bulljoy. Note that those names are from the official synopsis from the Tezuka web site.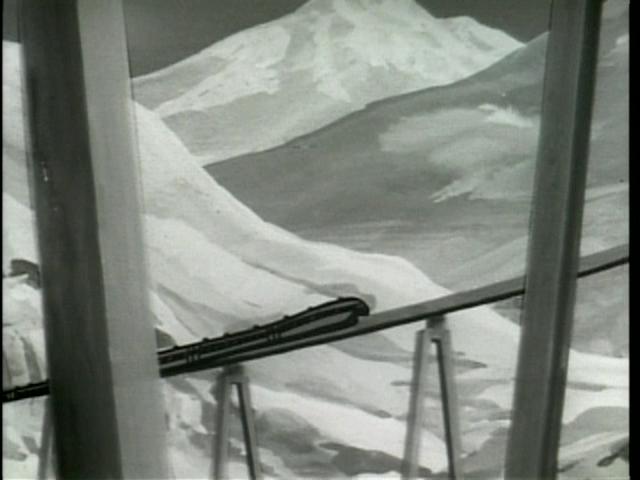 So Atom disguises himself as a human (having taken Kenichi's role as the hero), & enters the area.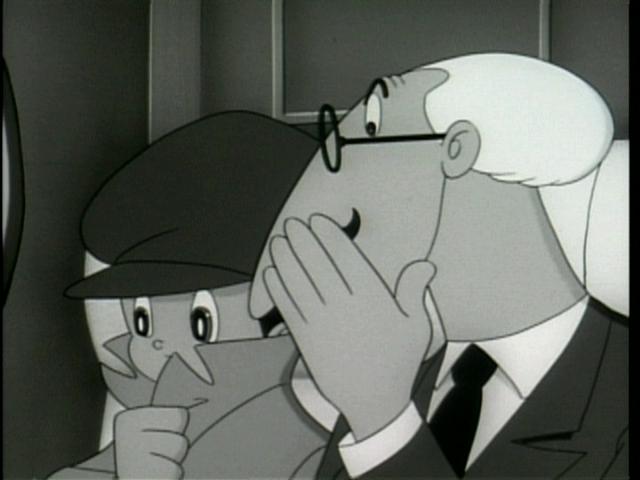 Atom shares a compartment with this can-opener faced guy who likes to whisper State secrets to strangers.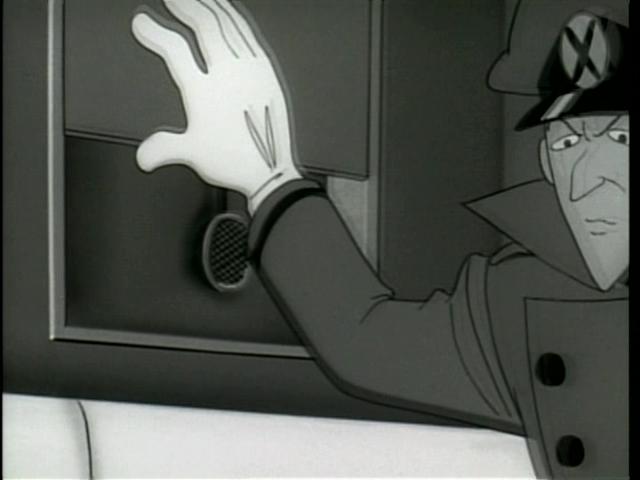 Heck Ben is the Gestapo type who arrests the guy. LB names him Capt. Logos.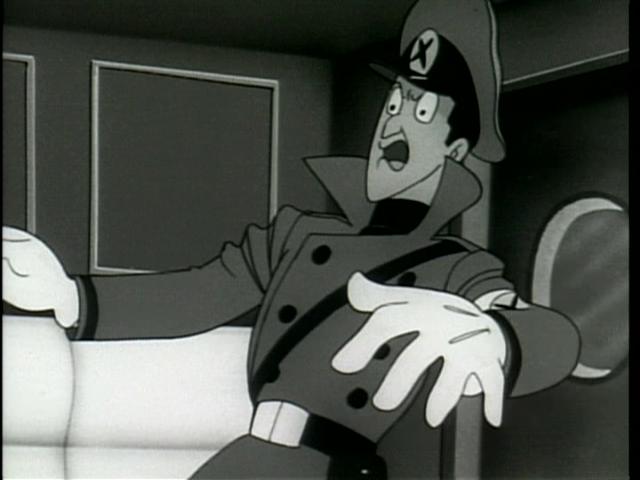 The train suddenly stops & Logos falls.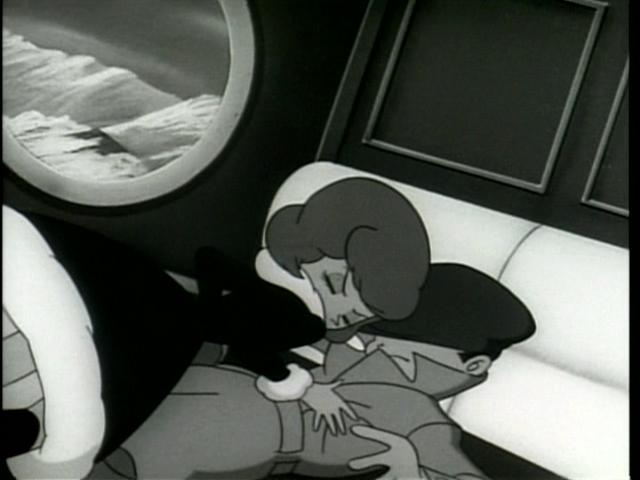 In the manga, Logos fell on the hero.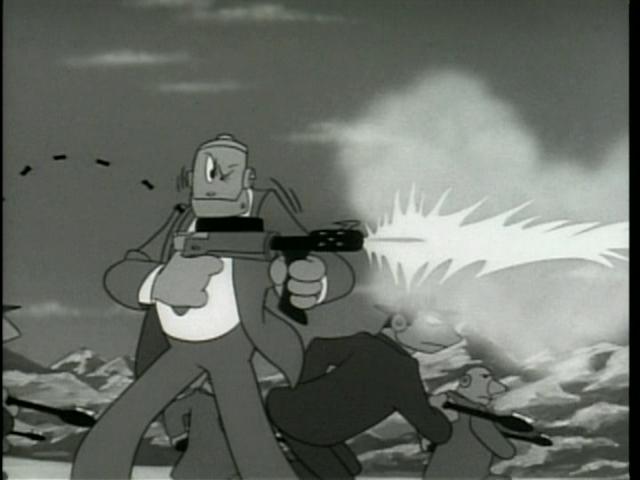 Robots (humans in LB) whom Red Bear had herded into the refugee camp are attacking the train.
Here is where more additional elements come into the story: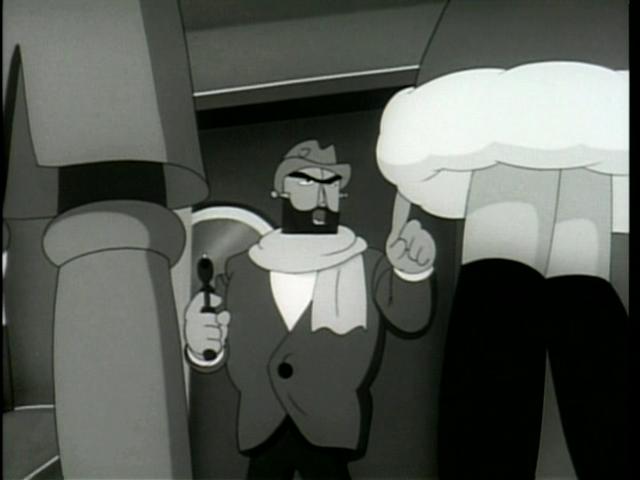 They want this young girl as their hostage; she is the General's daughter, & they hope they can use her as leverage to persuade the Red Bear officials tp let them cross the border.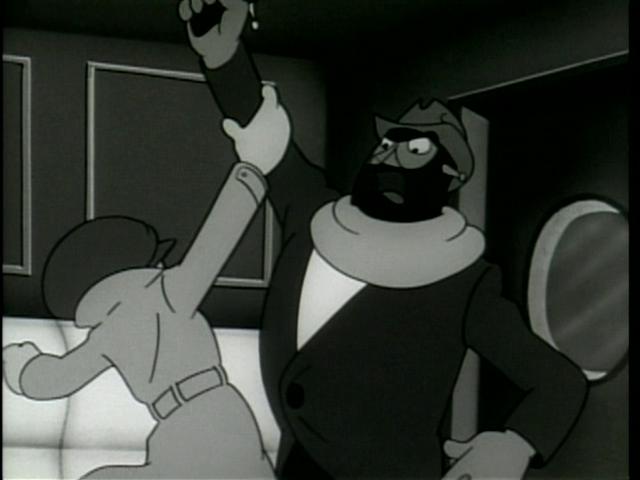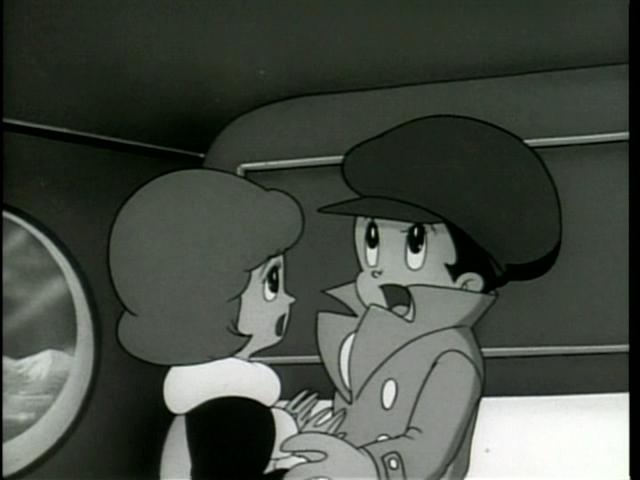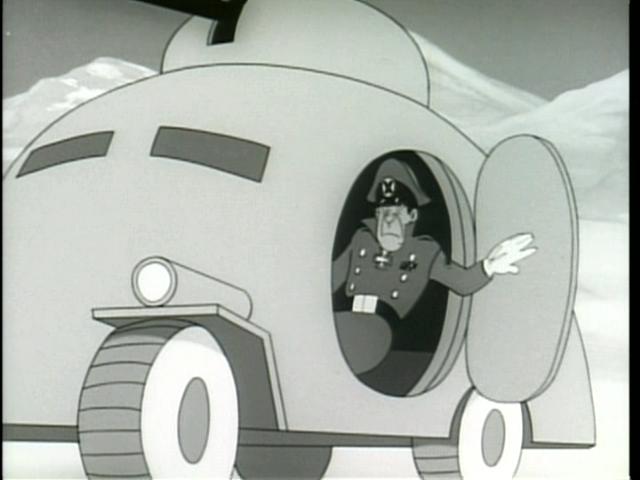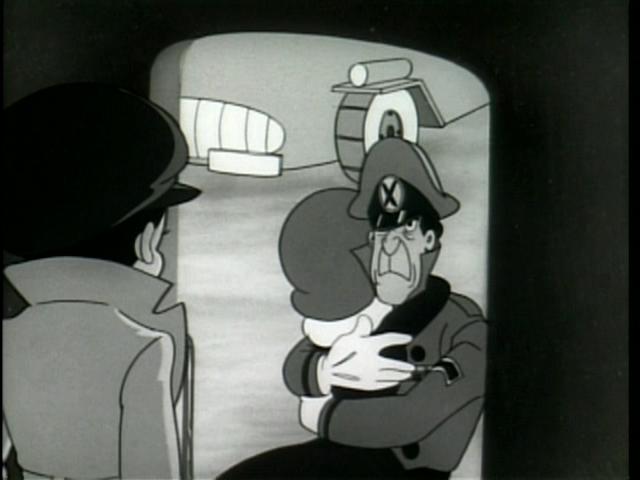 She is not just any General's daughter (As Don Pardo would say), but
Frankenstein's Daughter
!

BTW, be sure not to miss
Jesse James Meets Frankenstein's Daughter

Sat/Sun @ 3:15 AM, right after Billy the Kid Vs. Dracula!

http://www.tcm.com/schedule/index.html?tz=est&sdate=2013-10-05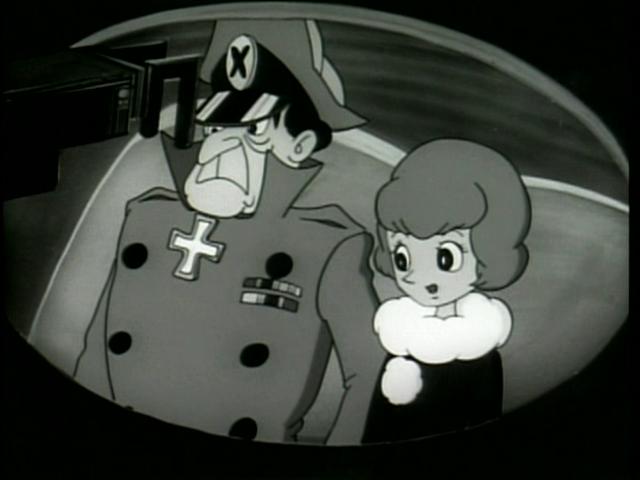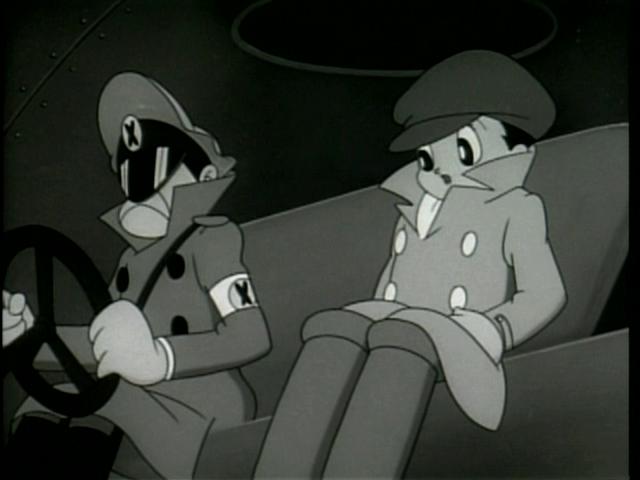 General Frankenstein (not sure of his character's name) now is indebted to Atom, whom he believes is a human. Atom is careful to keep his robotity (?) a secret. So, the General, gives Atom a lift.
Note the uniform; it is very much like that of a WWII German General. The LB short story was drawn with very few details. The animators added much detail to the characters here. Note the arm bands on some. Tezuka never gave the Third Reich a break; he included Nazi look-alike characters in more than a few of his stories.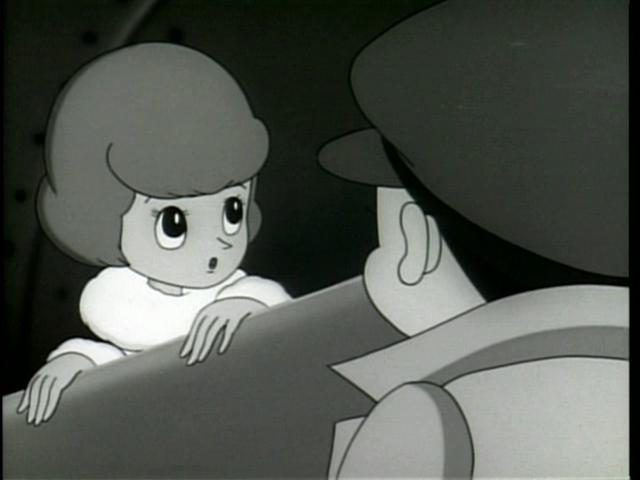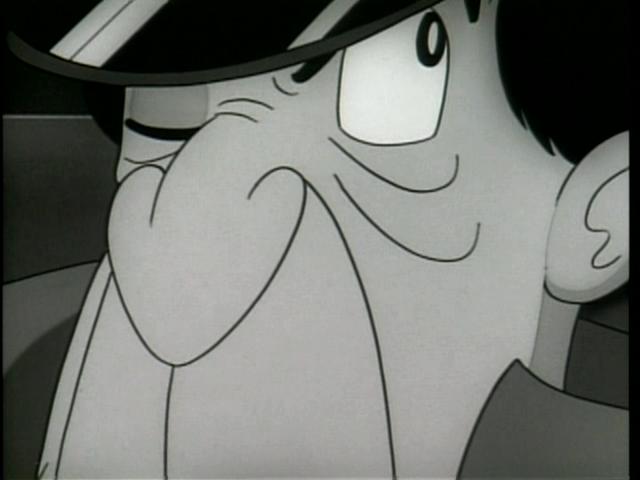 There must be significance in the General's expression here.
Skipping ahead: Atom is in his hotel room: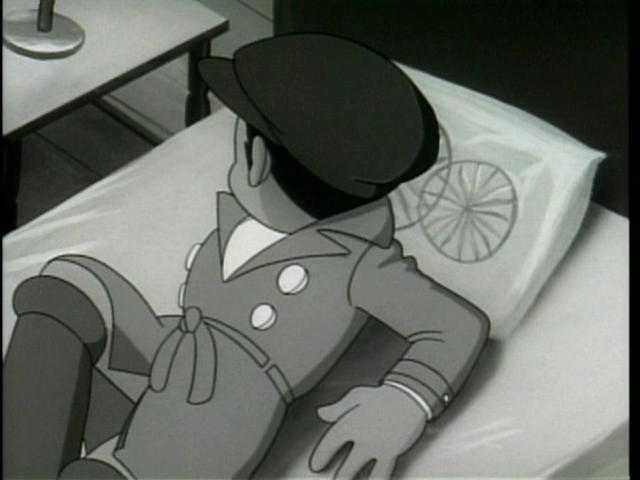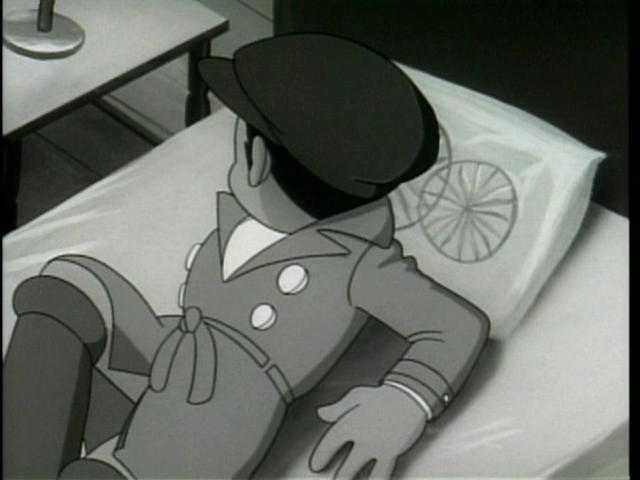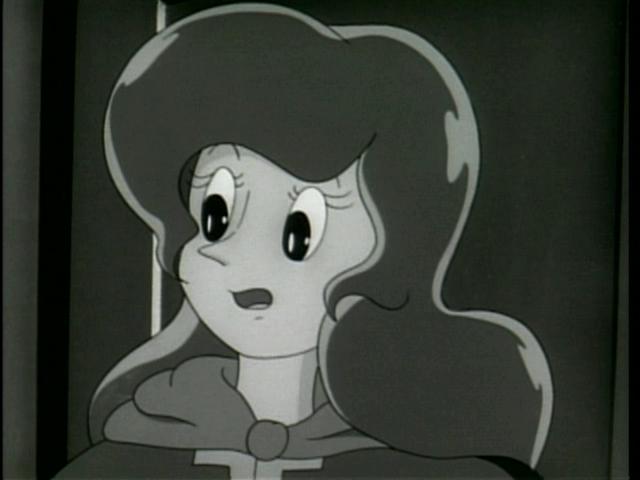 Suddenly, this robot girl bursts into his room, begging him to hide her.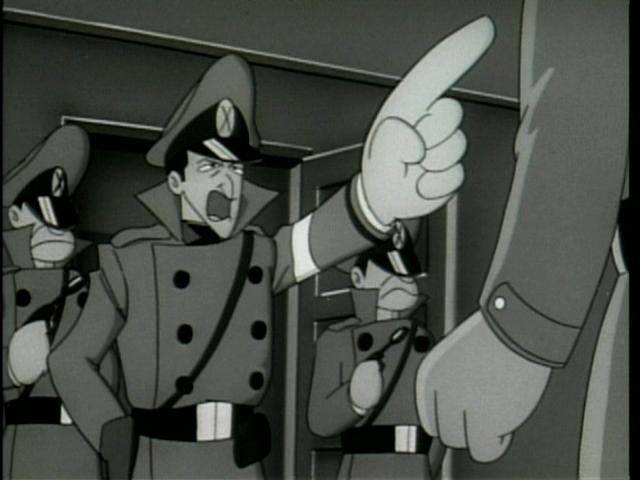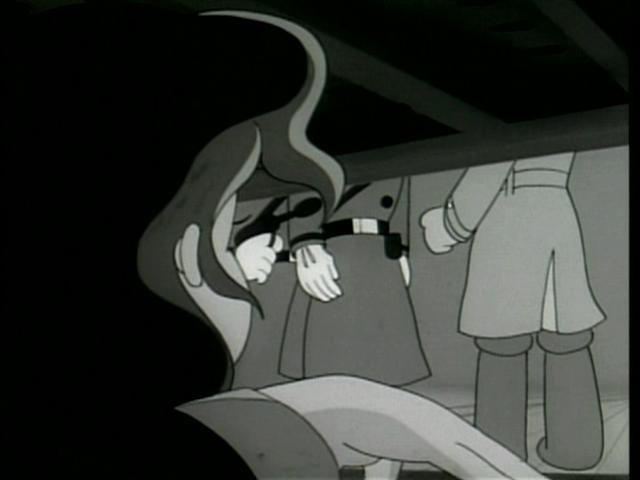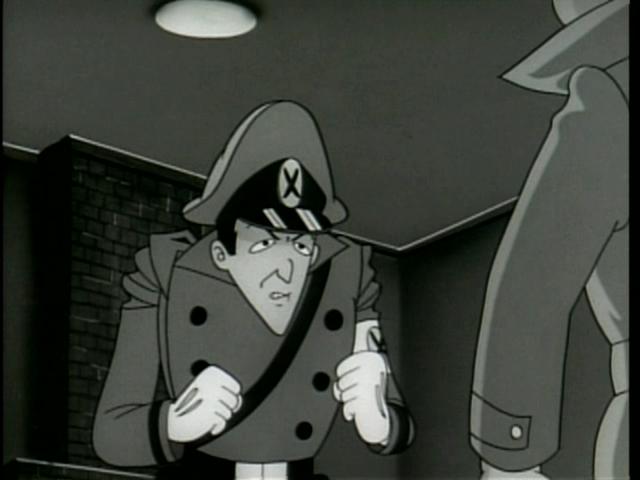 Logos is shaking with anger; I recall Werner Klemperer as Col. Klink doing likewise.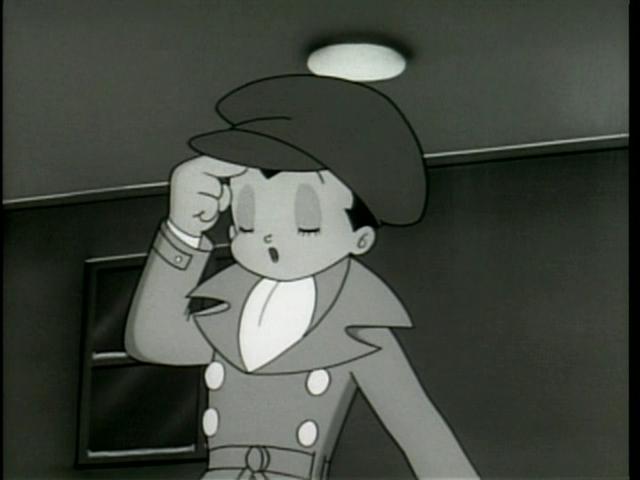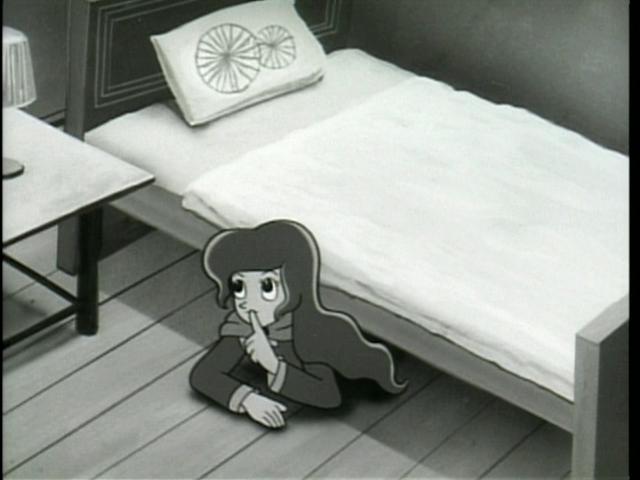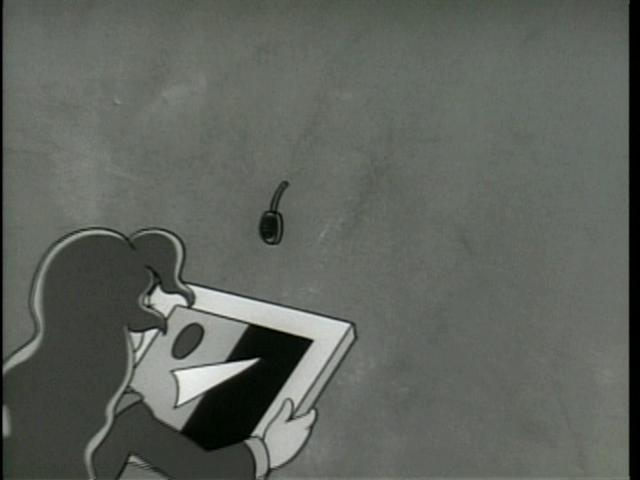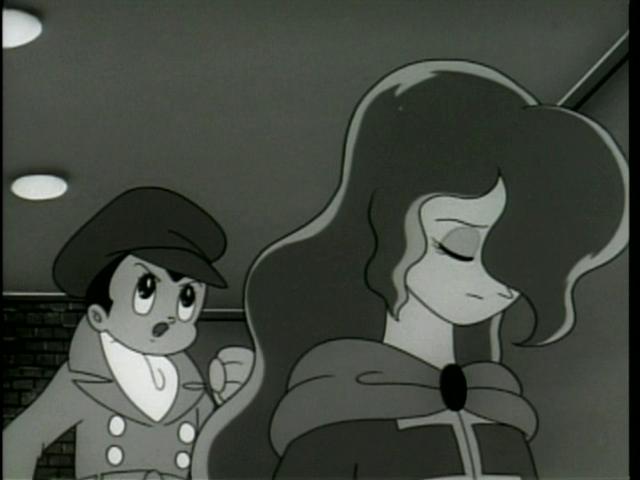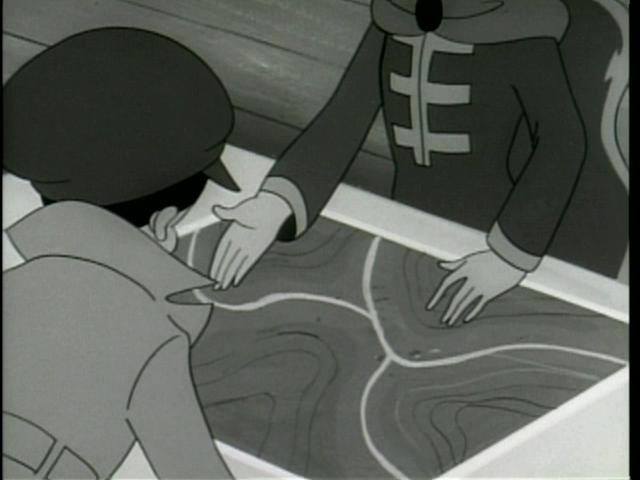 Those who have seen the 1980s series should be seeing a similarity here. Atom, dressed as a human, enters via train, & here, from the shelter of the trees, viewing the target.

to be continued--