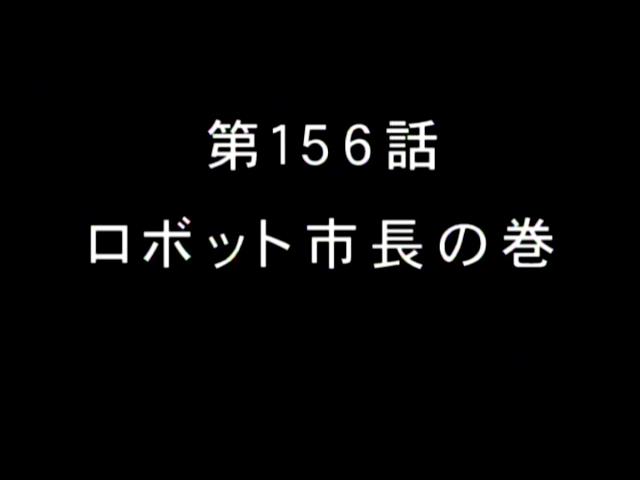 This episode will show how Cobalt got his new hair style.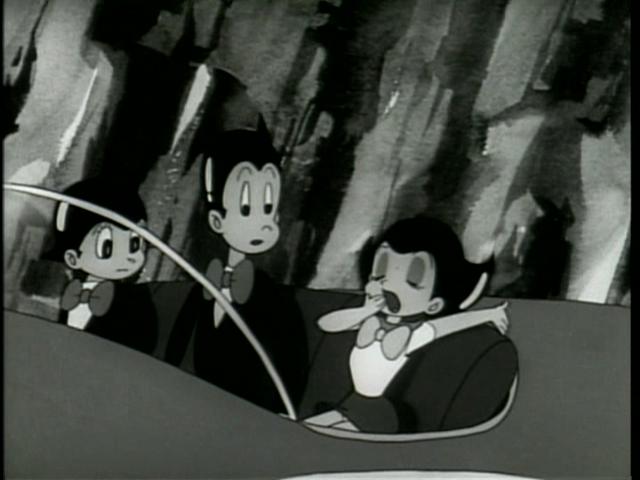 Upon the invitation to a certain nation's celebration of a robot Mayor (which is not a big deal, since#43,
His Highness Dead Cross
(
Ditto
) saw the inauguration of the 1st ROBOT PRESIDENT, but anyway, it is a great honor.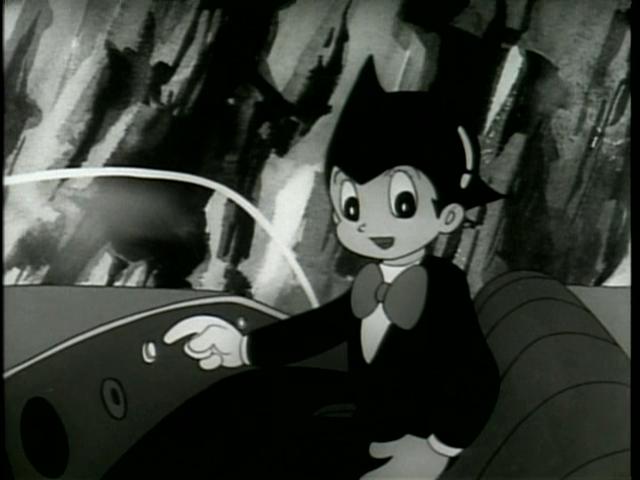 The car is automated, but Atom's siblings are bored with the leisurely drive, so, press a button for a steering wheel.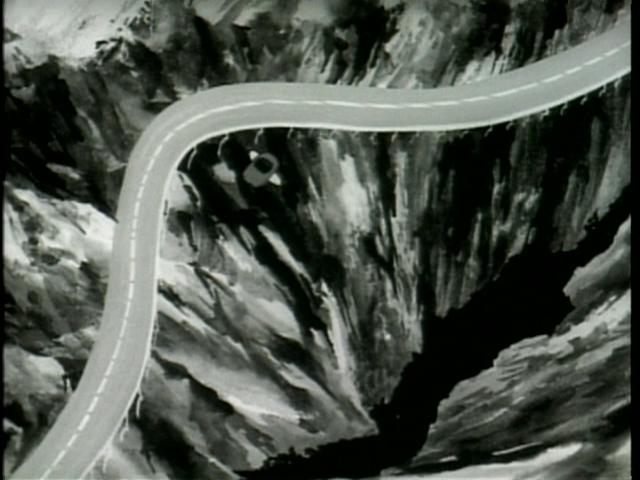 Since it is a flying car, why not take a shortcut?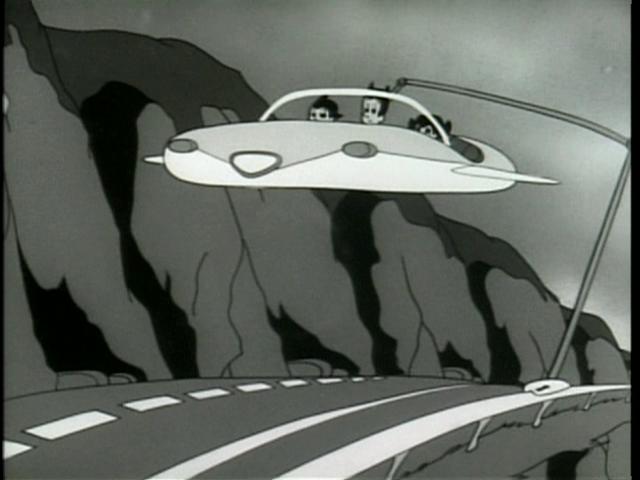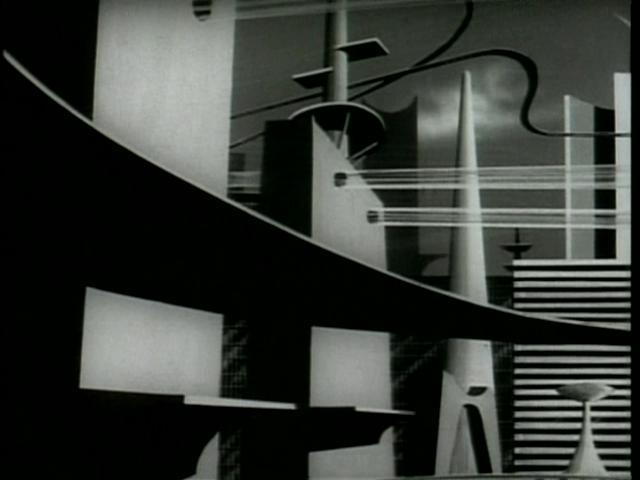 Everything is high-tech, & computers have automated nearly everything.
Images I omitted show traffic flowing smoothly, etc.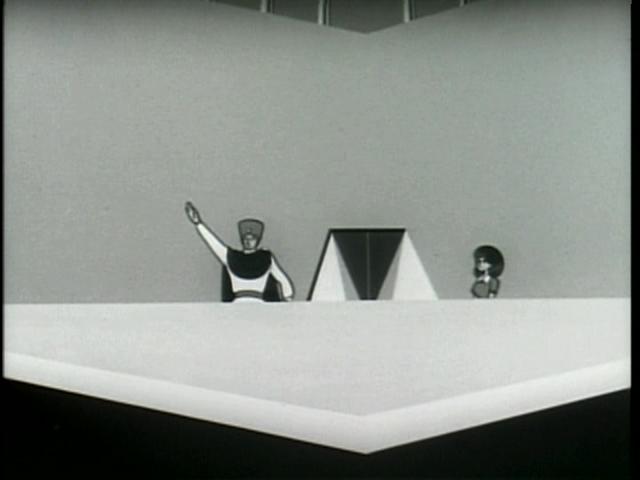 The Mayor at left, & his aide, 'Margarito' at right. She is portrayed by Yuriko (Maria) of #85,
Demented Beltway
(76,
Mad Beltway
); it was the
wiggle in her walk
that Fred Ladd & Co. cut from the ELV of that episode.

Her 2nd appearance was in #
111, Robot Polymer (--, --)
.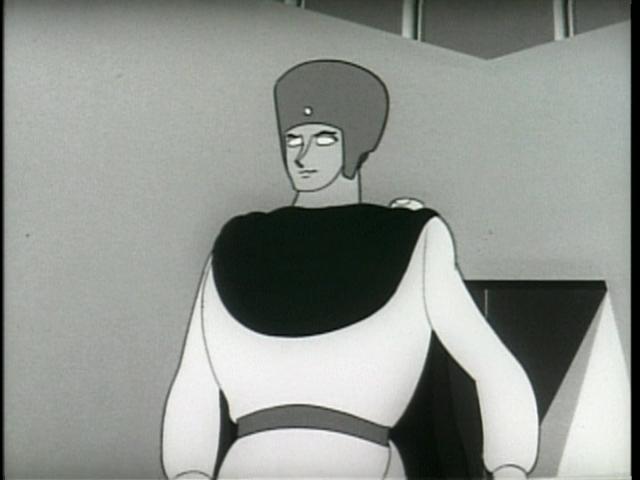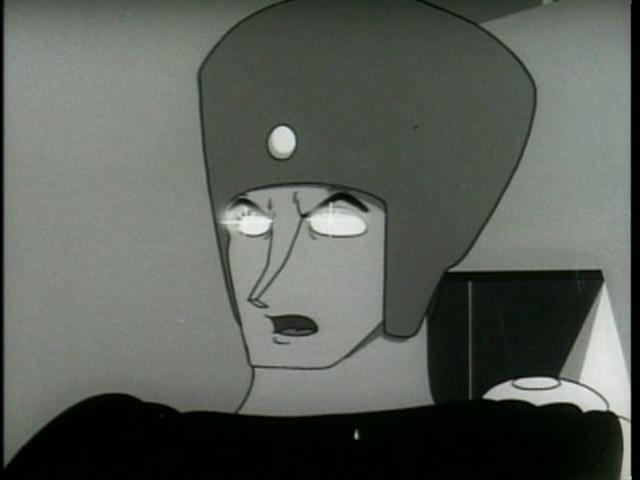 Raymo, the robot Mayor is malfunctioning, as indicated by his eyes flashing. He may have inspired the appearance of the Sphinx in the
Atom Returns
manga.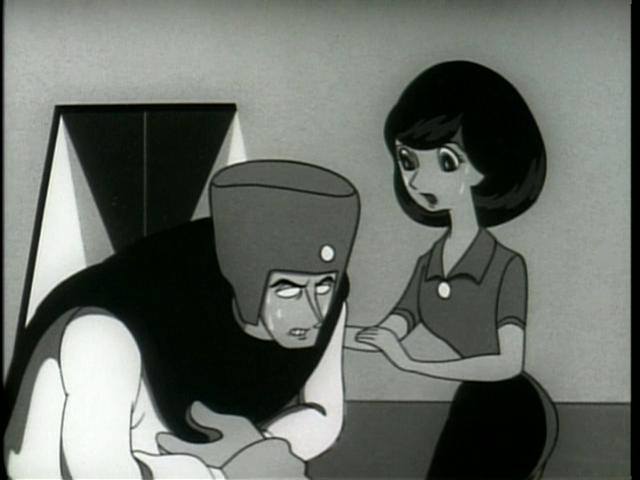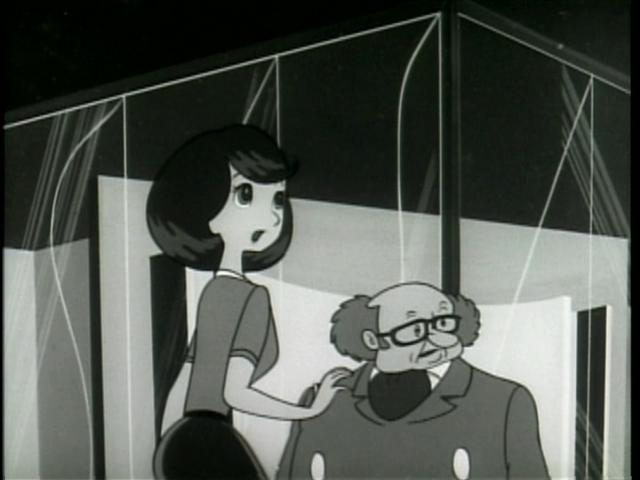 The man's name, as near as I could tell, is Dr. 'ISAACA'; who created Raymo.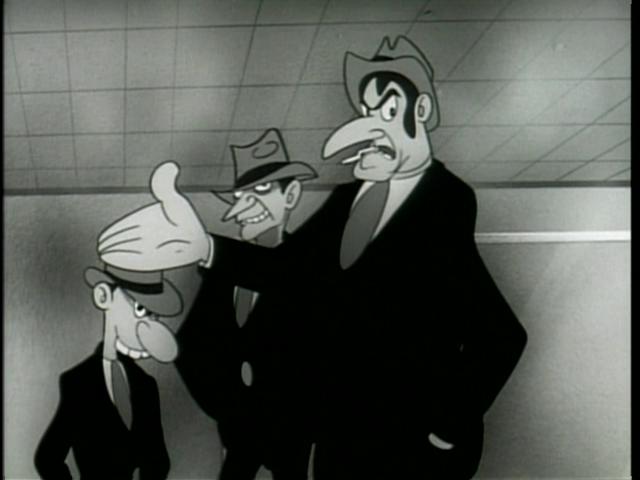 I know I have seen these guys before, but cannot recall which episode.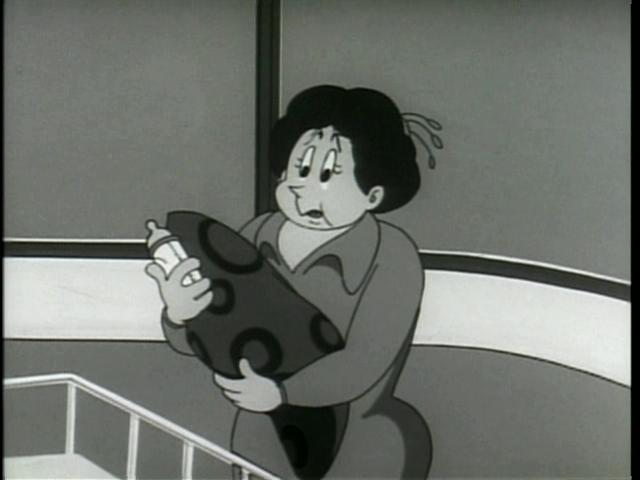 Hanako-sensei of 69,
Rebellion of the Dinosaur People
("Miss Ann Thrope" in 59,
Dinosaur Dilemma
) lost her job to a much younger chaperone in 2003's
Franken
.

Hanako also appears in
132, Prince Louis (--, --)
. In this current episode, she is a mere extra.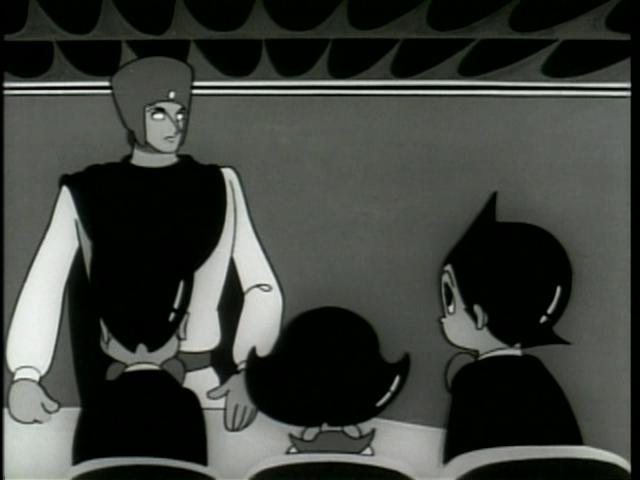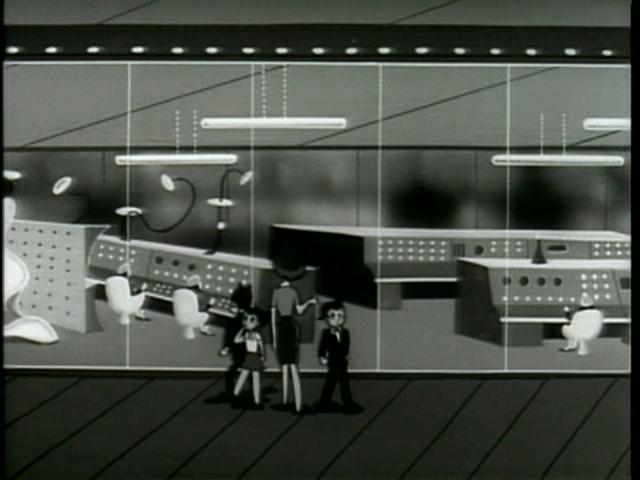 Yuriko is showing the kids around the city, here, & in the next few images: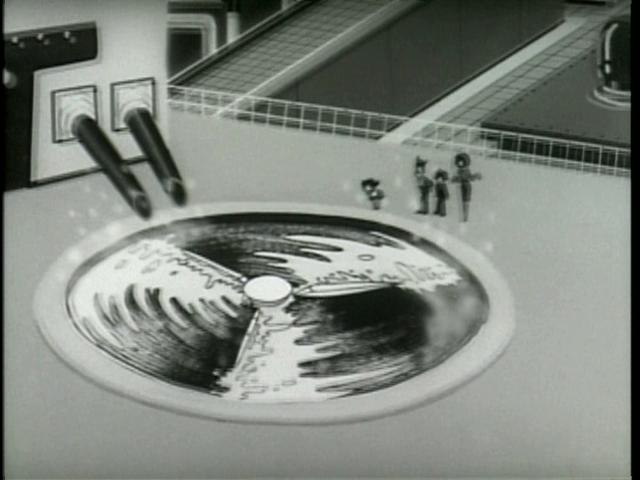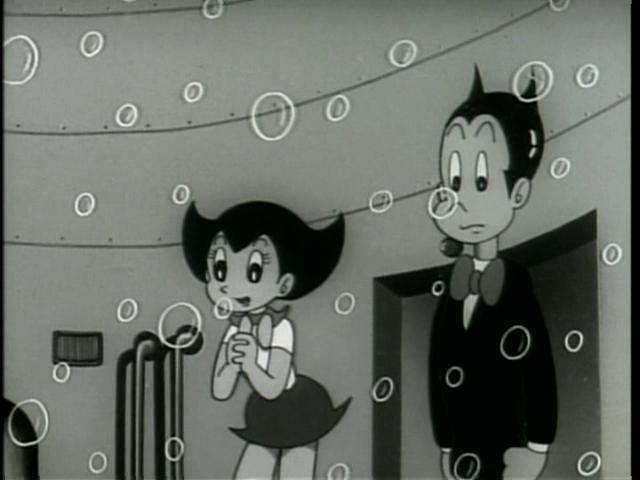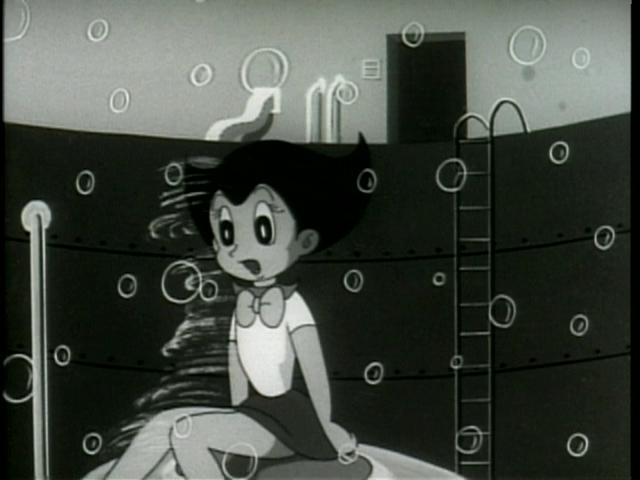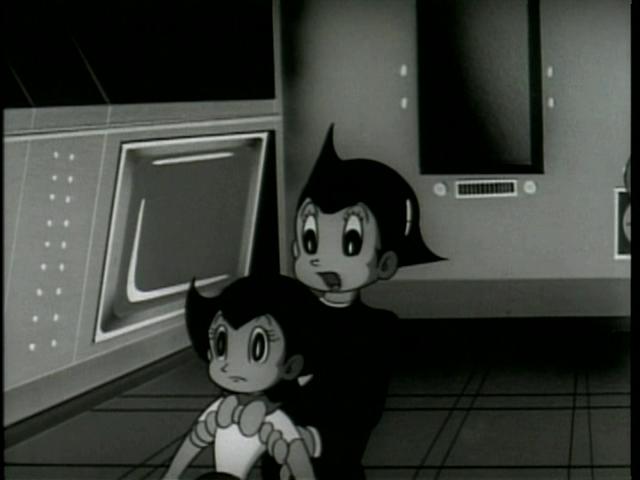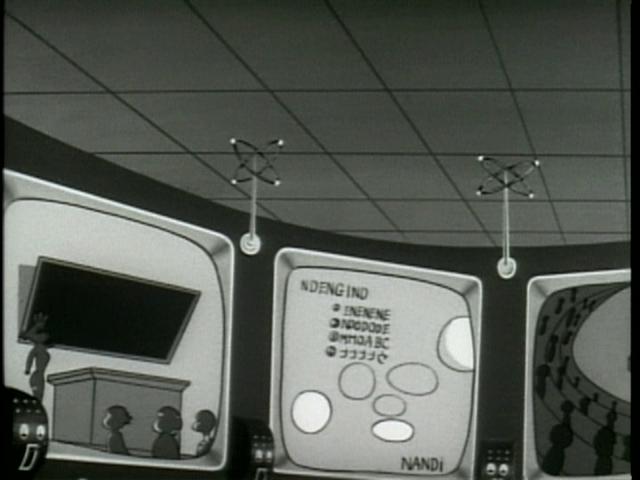 These next few remind me of the film version of WIZARD OF OZ: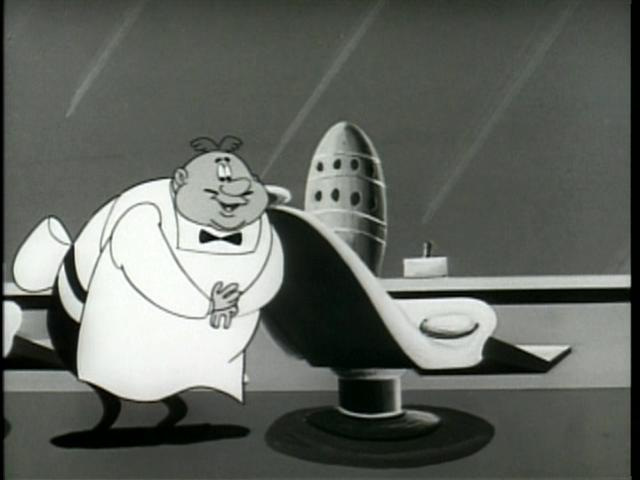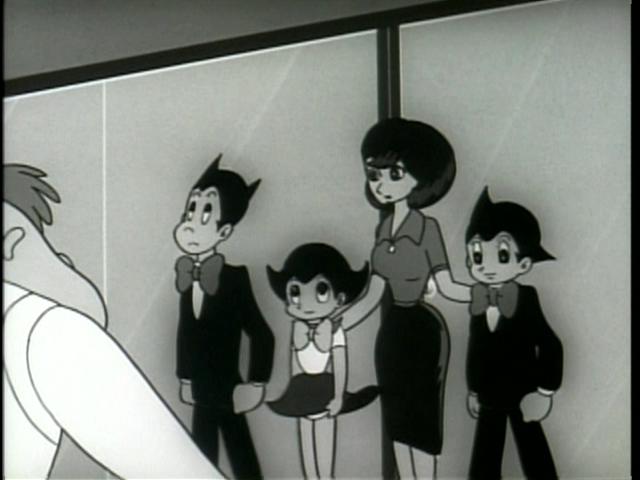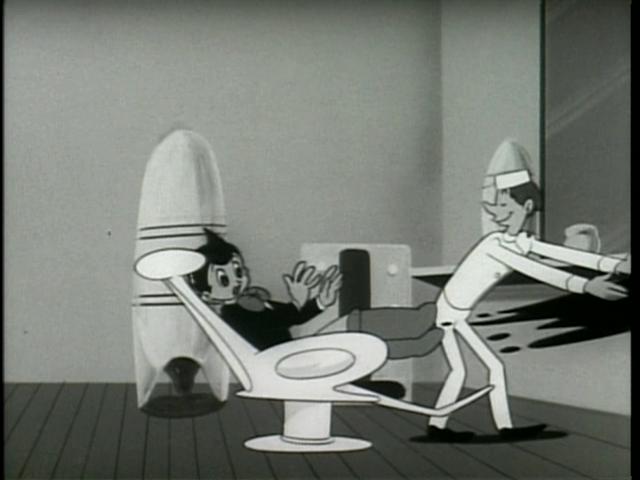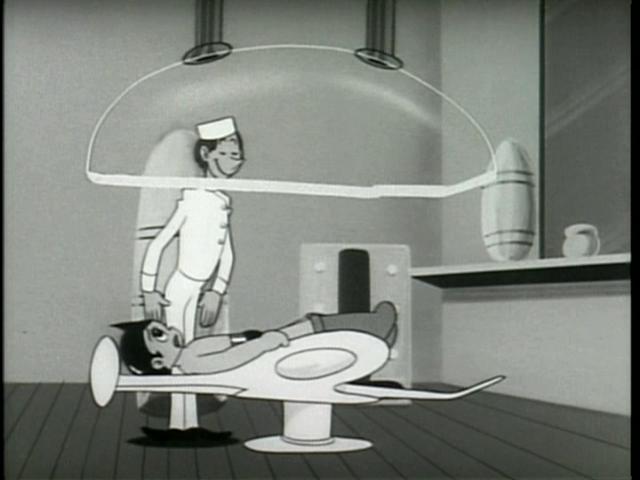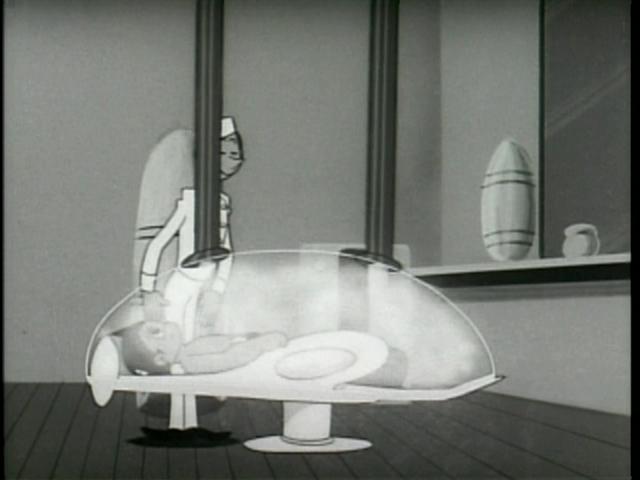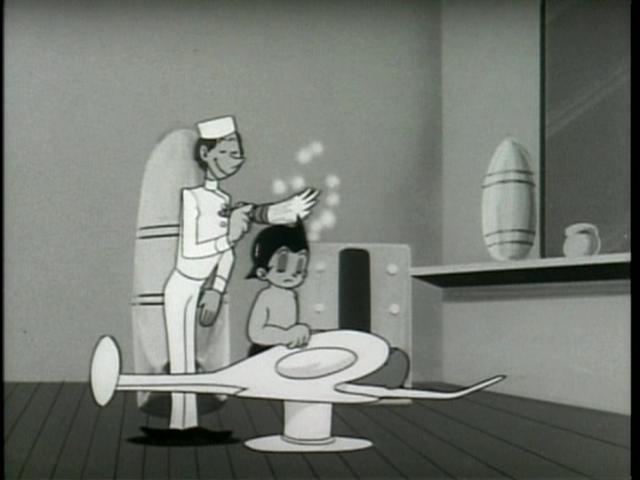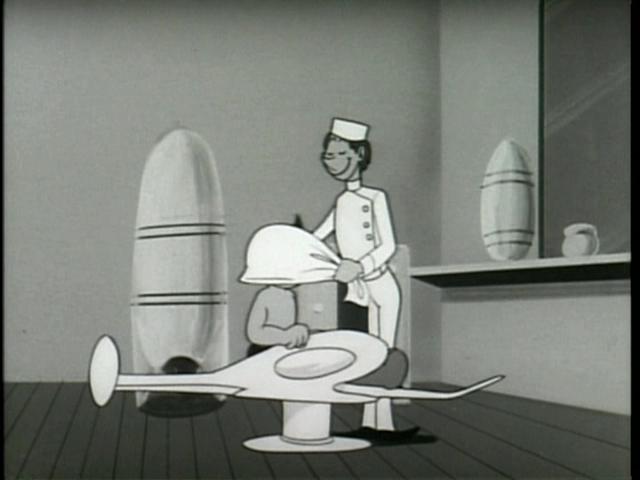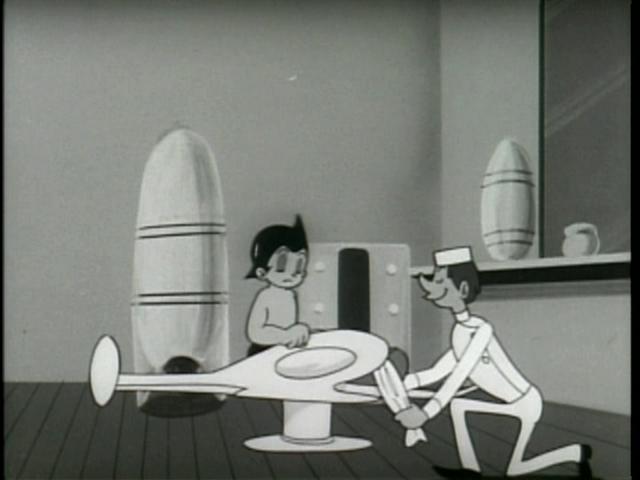 I have all the frames needed for an animated GIF; just ask!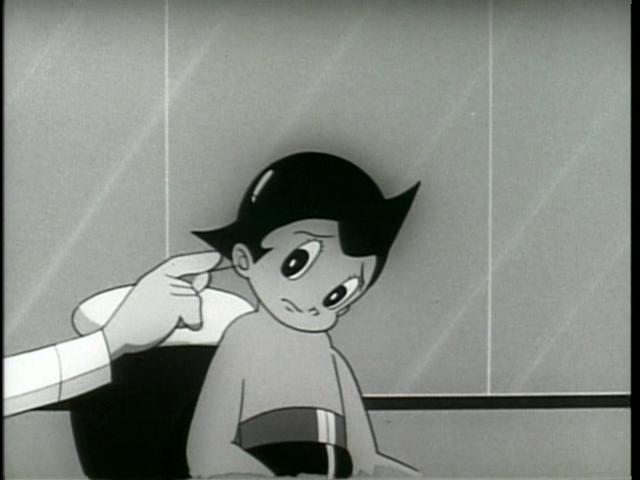 I did not know that robots had ear wax.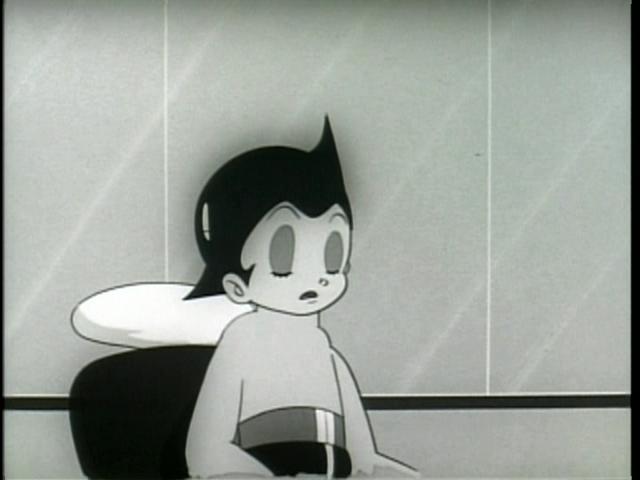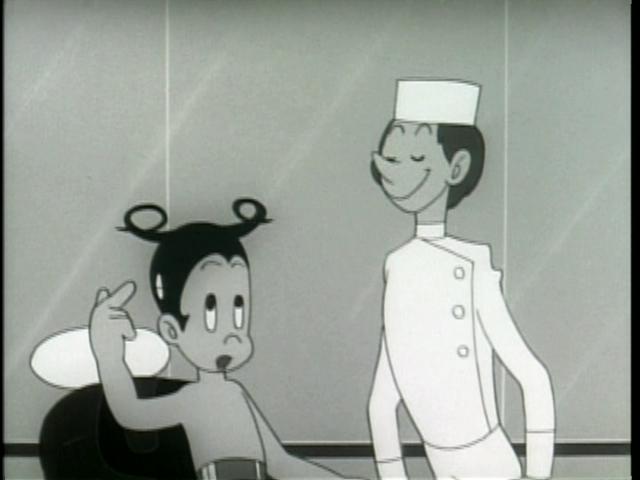 A commotion had started outside.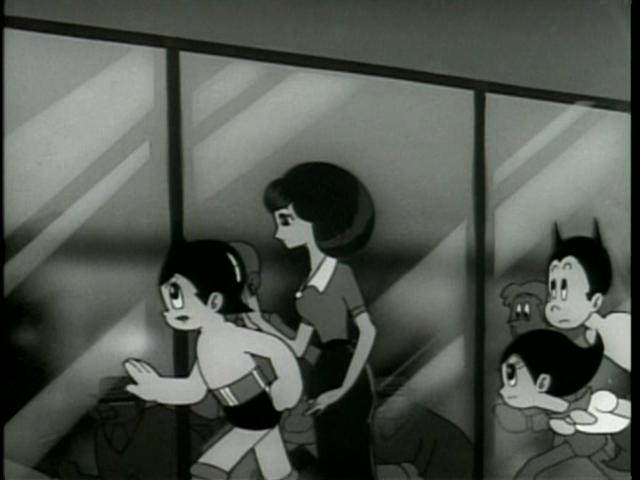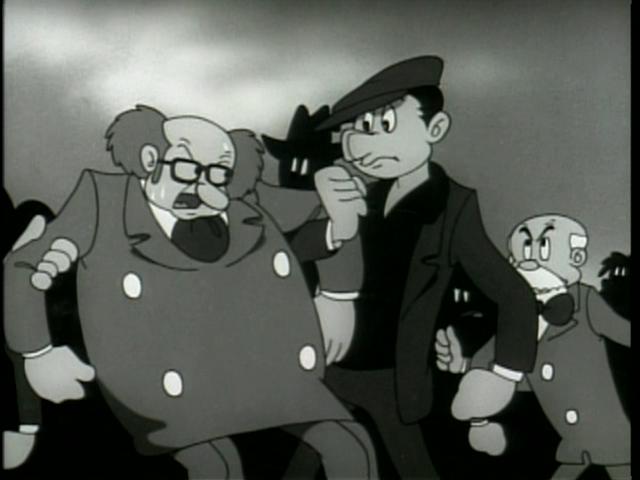 Raymo has gone berserk & everyone blames his creator.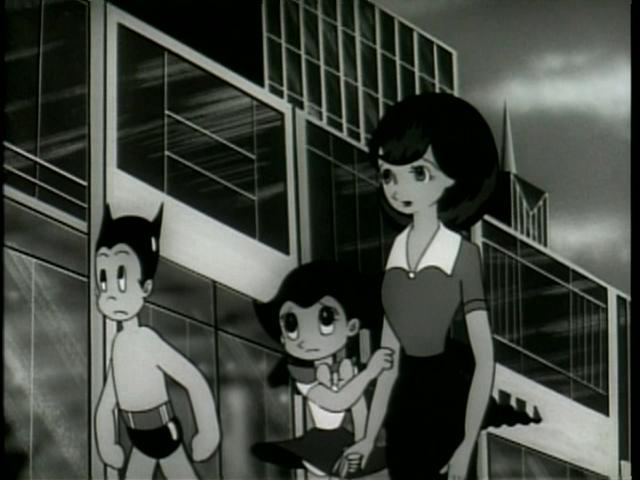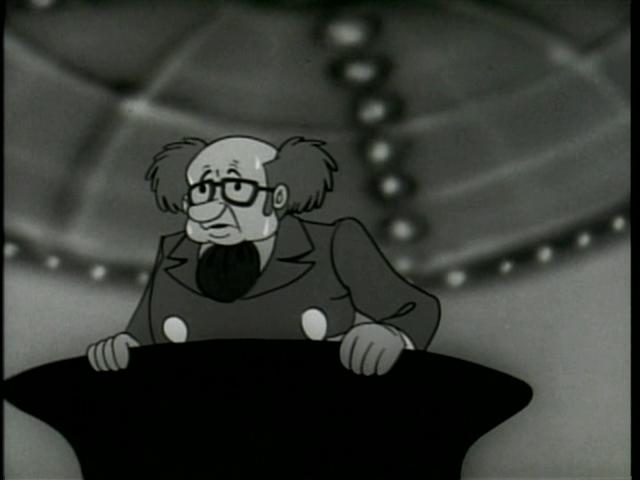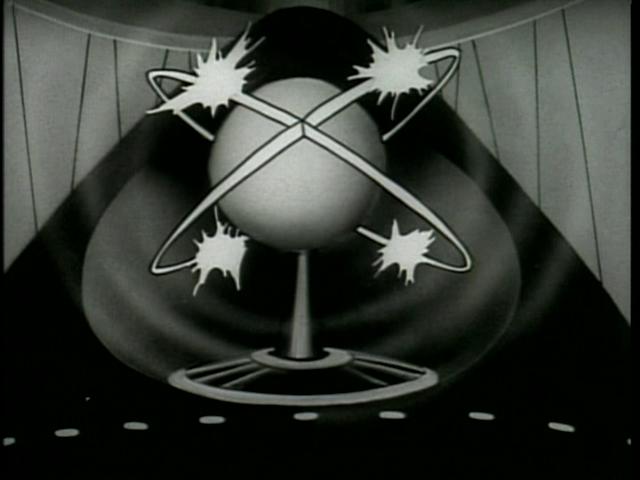 This appears to be the city's central computer; it may have inspired the one in URAN'S QUEST.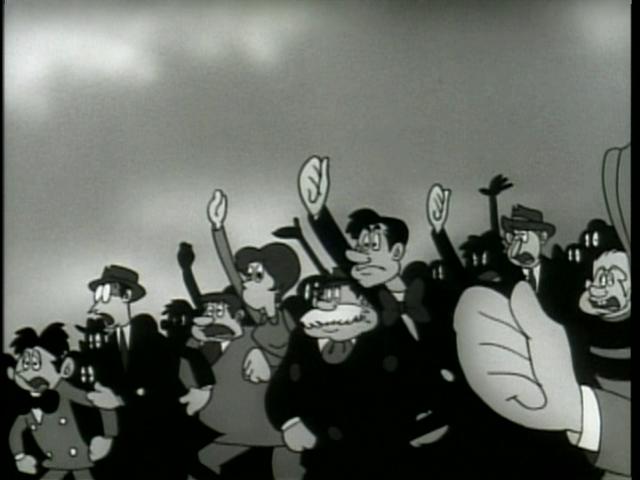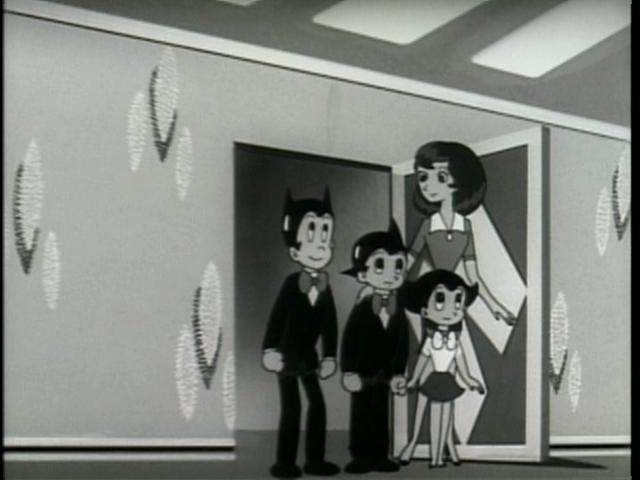 Margareito leaves the kids in a posh furnished hotel room, but--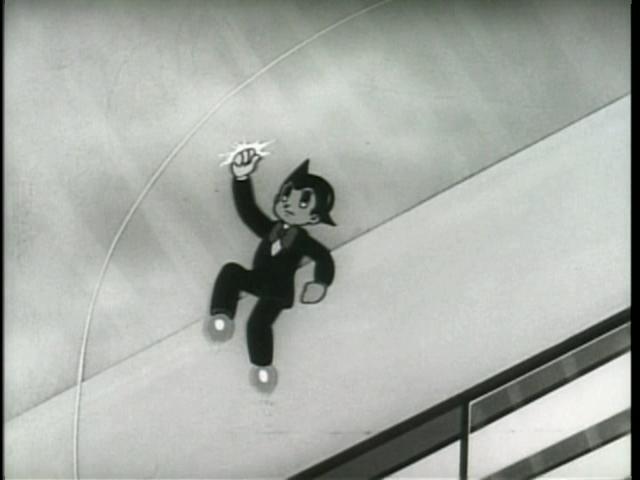 It turns out to be a gilded cage.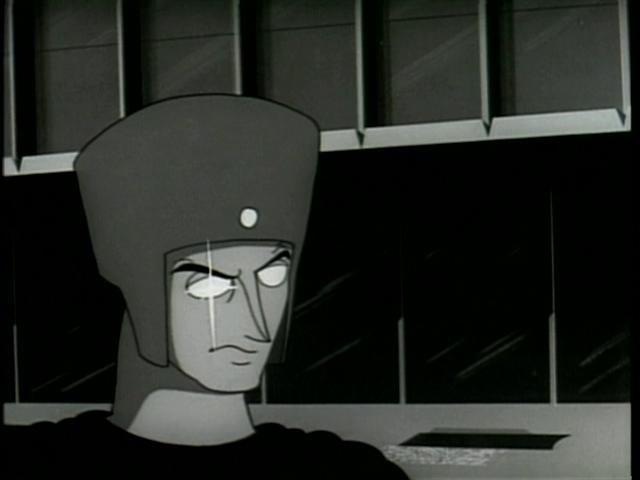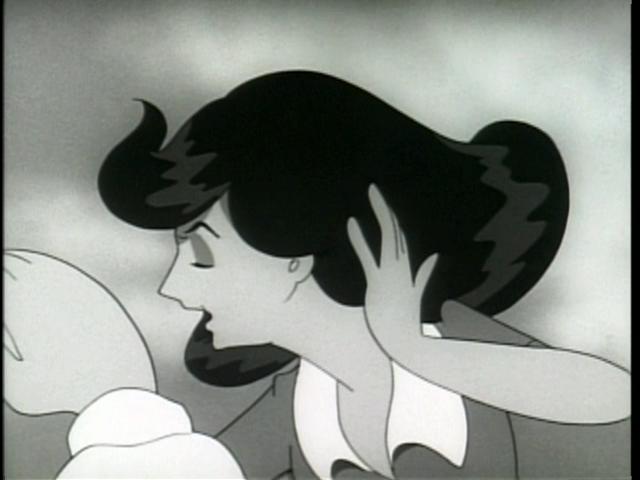 hmy: You just know Ladd would have cut this.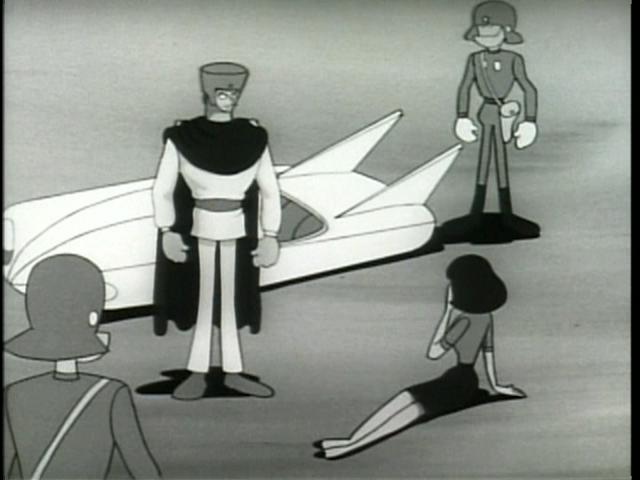 These next two seem rather funny, unless you know that Atom is trying to break out, but failing.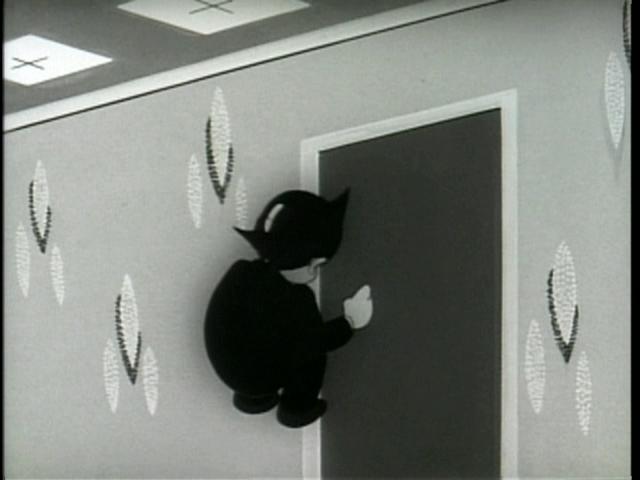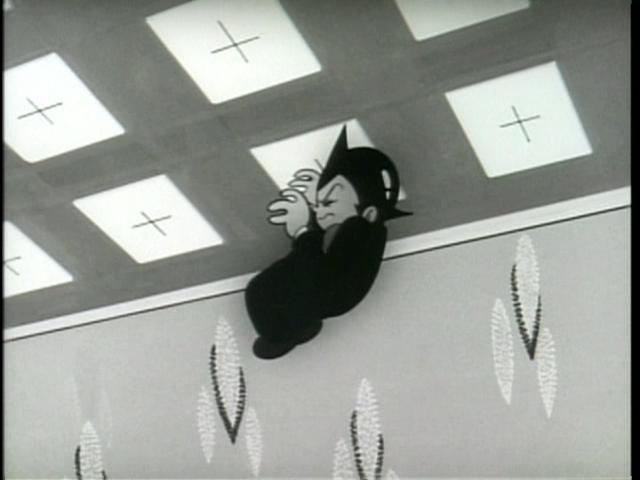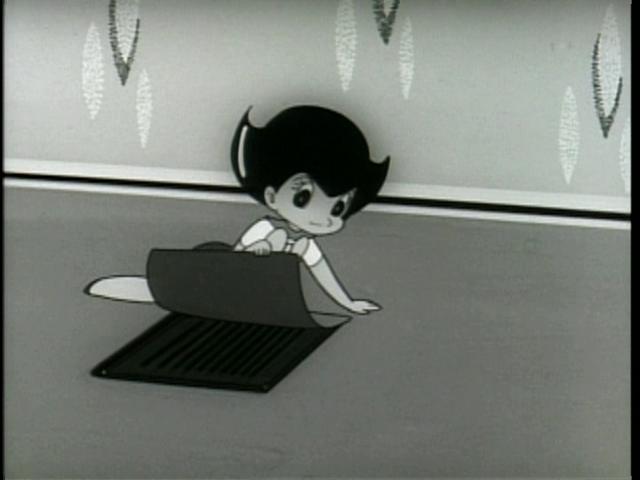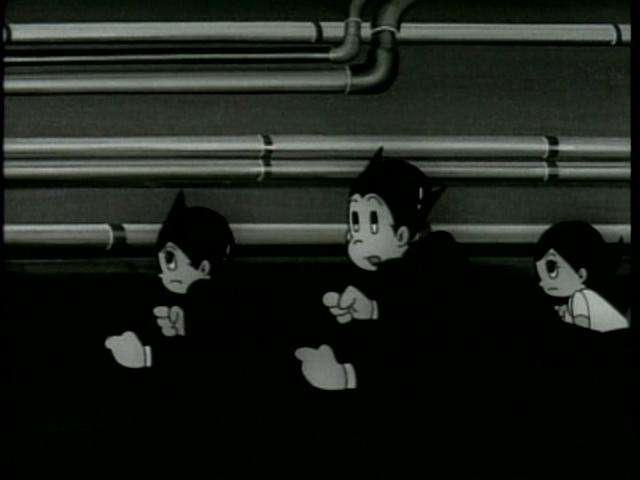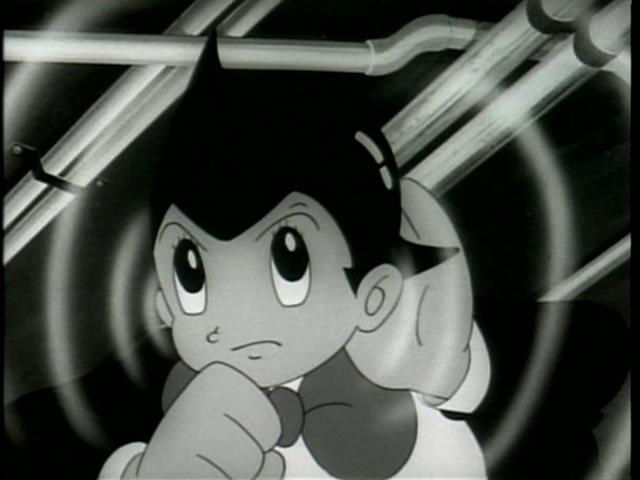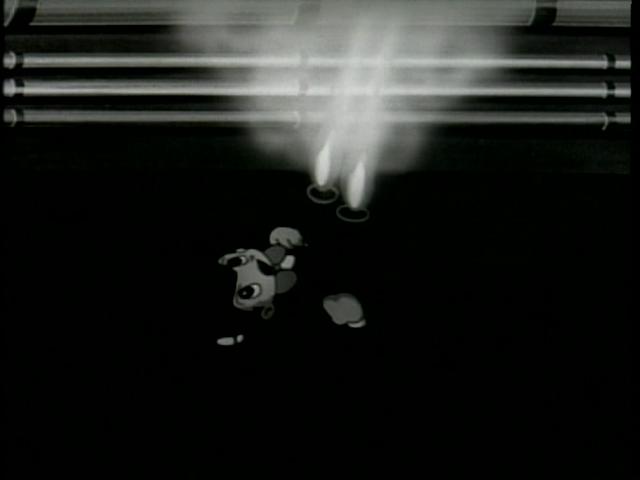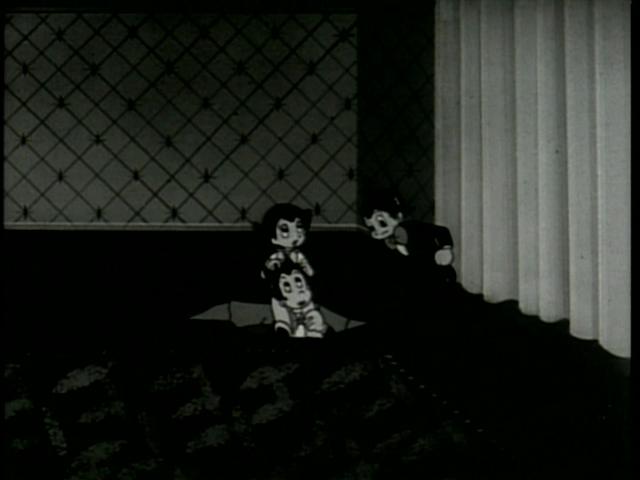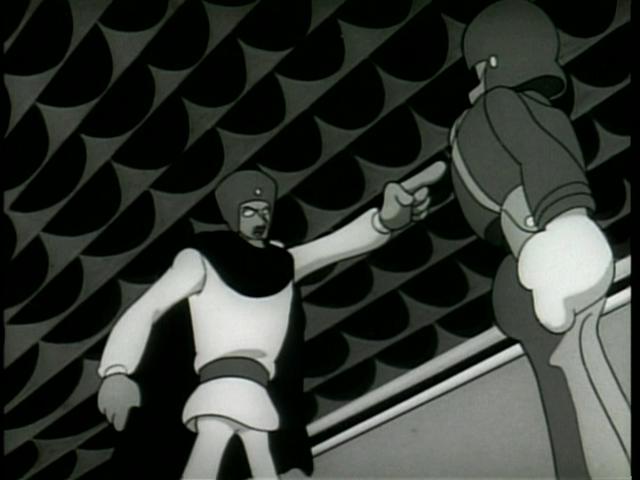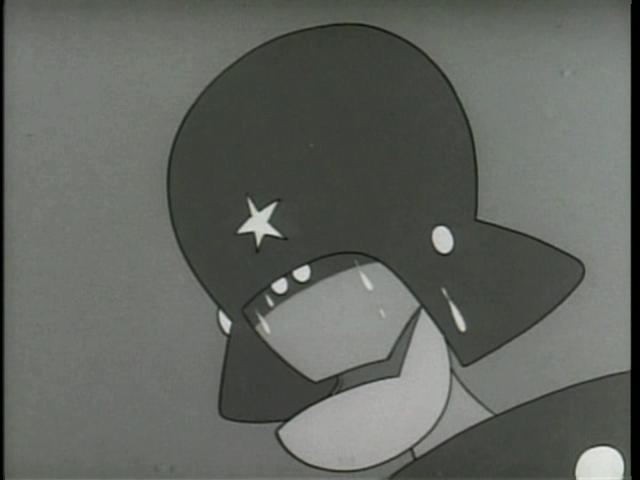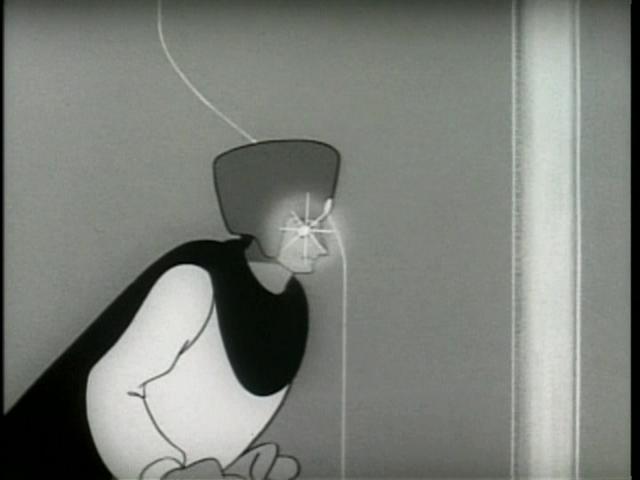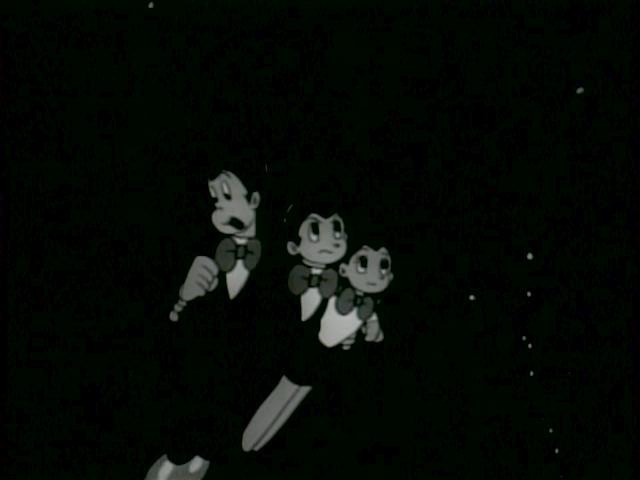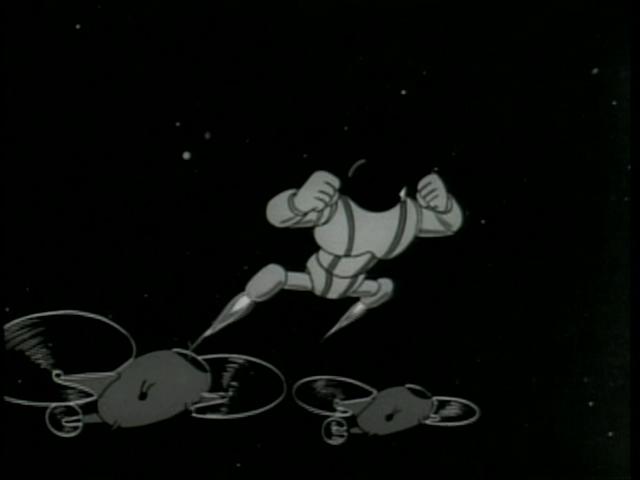 Uh-oh! Escaping will not be as easy as it seemed.

More to come!