This is another intelligent plant story, but also includes the element of genetic engineering as in #80,
Humanoid Bill
(71,
Mighty Minute
) &
Bagi
. It seems the emphasis is on the folly of scientists creating things, especially sentient beings, with no thought for their welfare, only caring that they
can
create them. For that matter, Both Atom & the Frankenstein monster fit the category.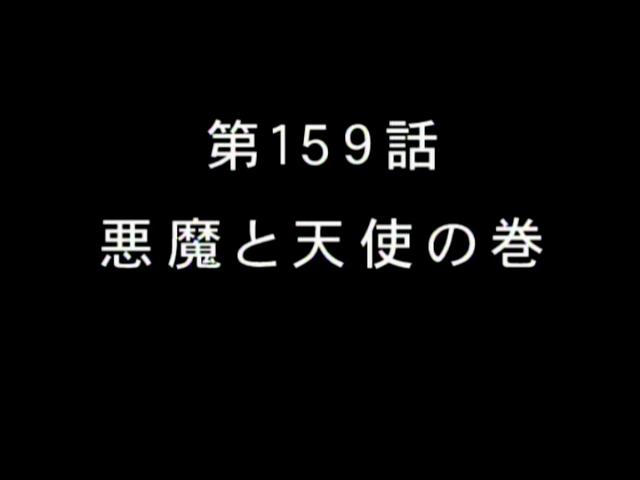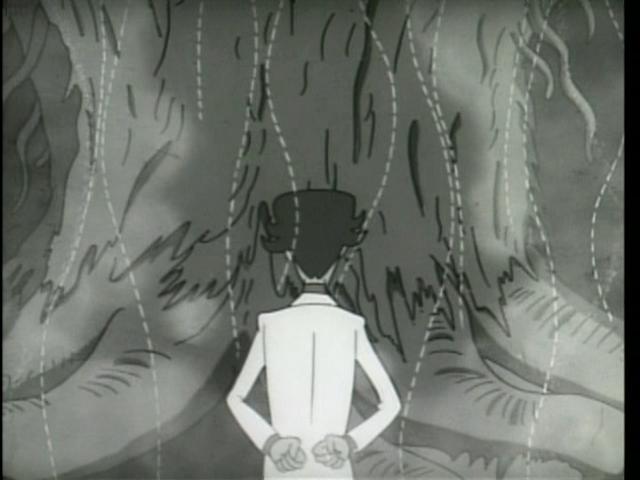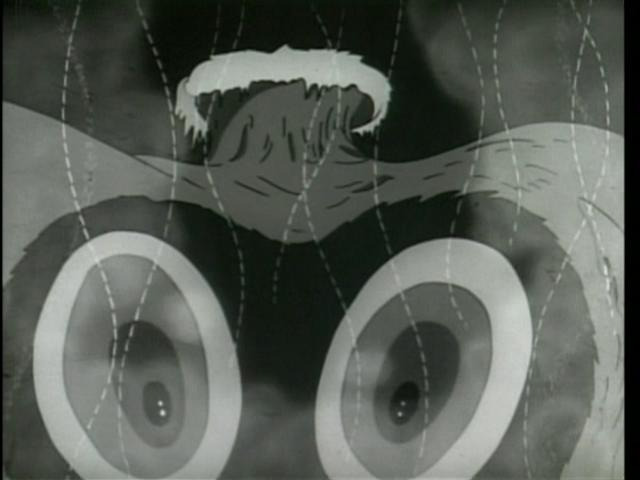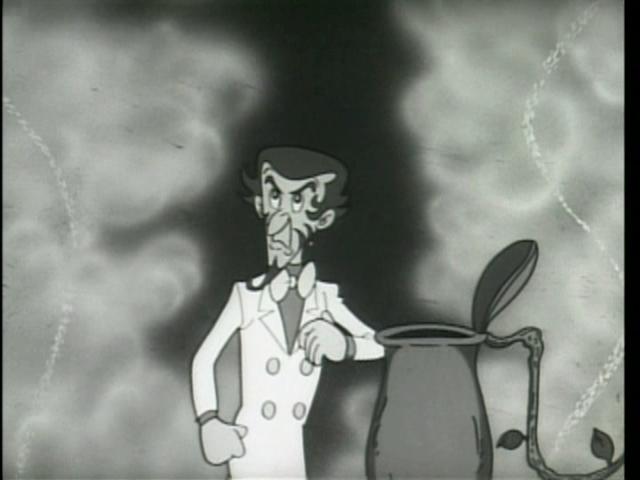 This is Botanist Leaf, he has created several new species of plant,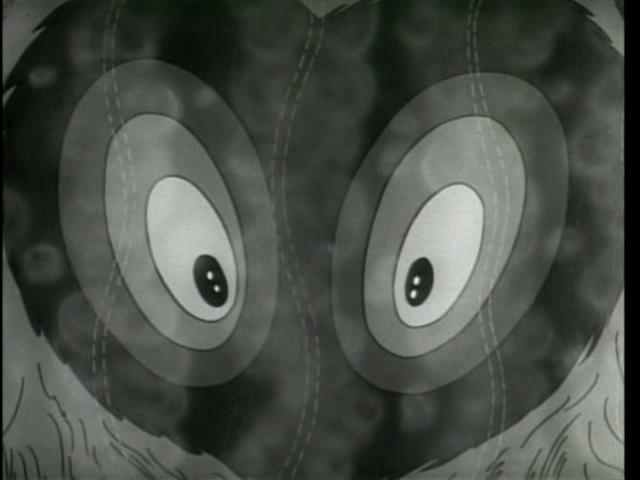 including this one, Zaboa, a carnivorous one.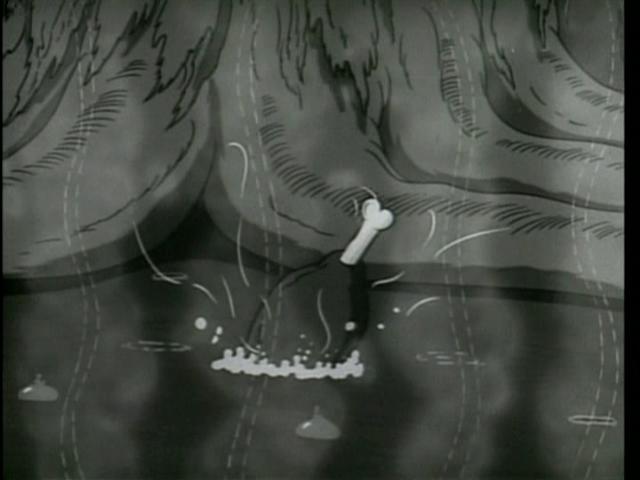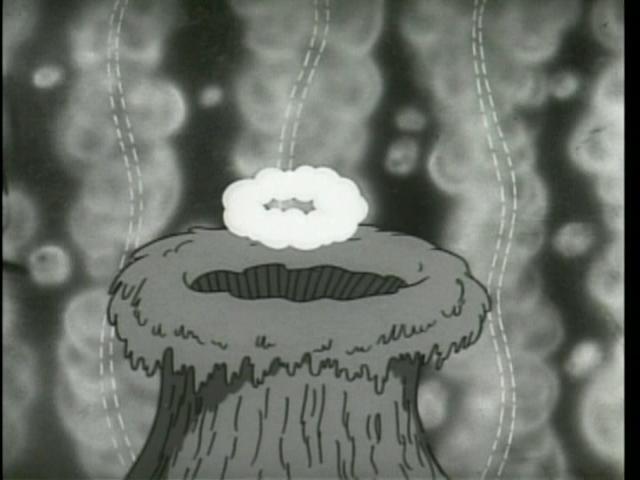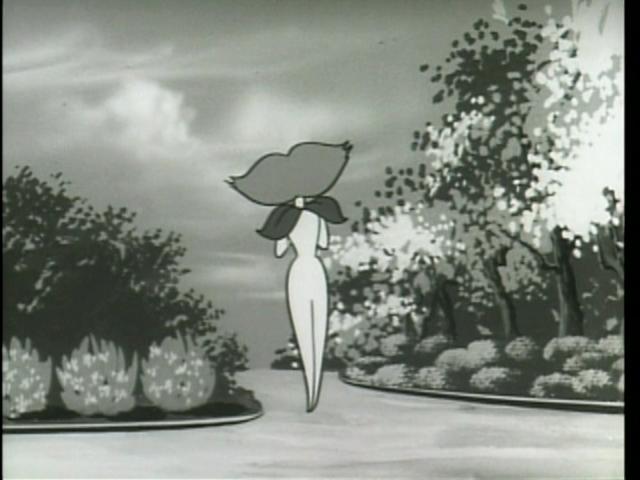 This is Freru, she & Zaboa are sister plants; literally, Dr. Leaf's daughters.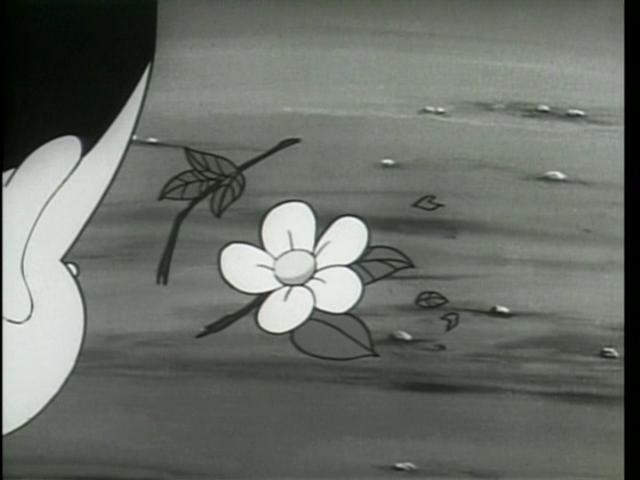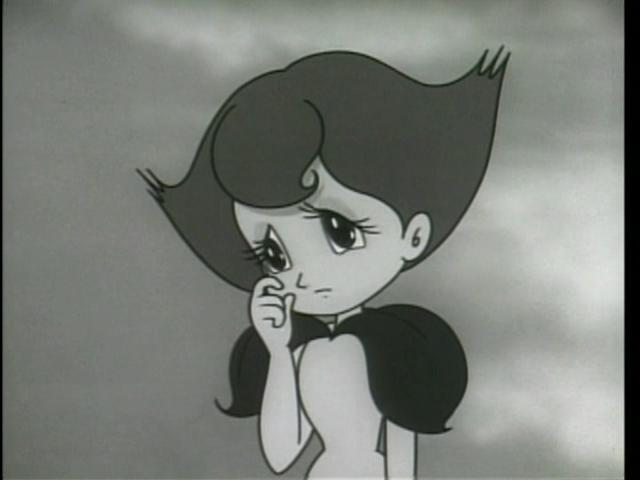 Freru considers the broken flower a fellow plant, & is rather emotional about it.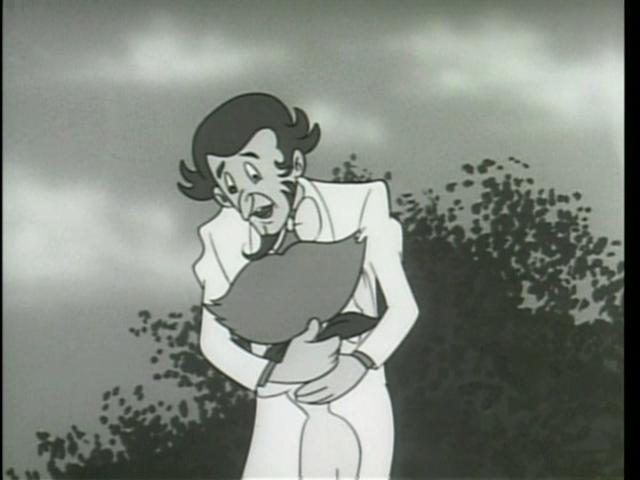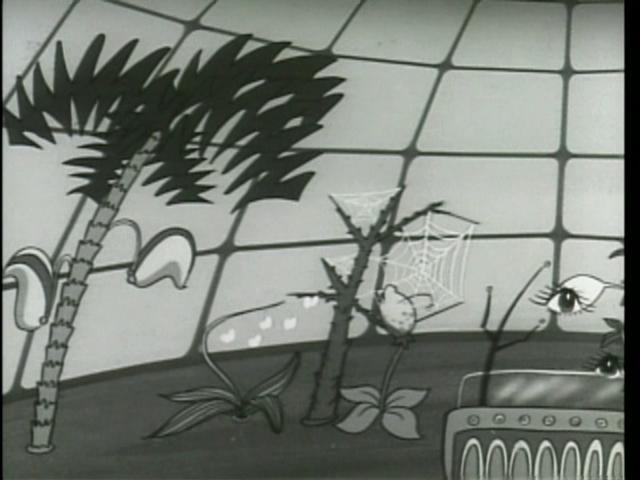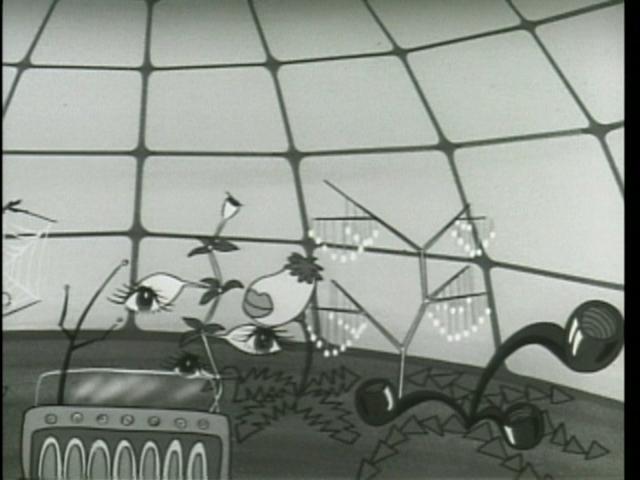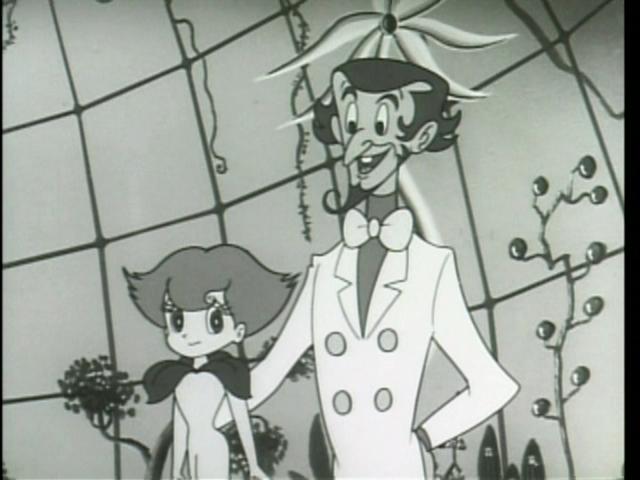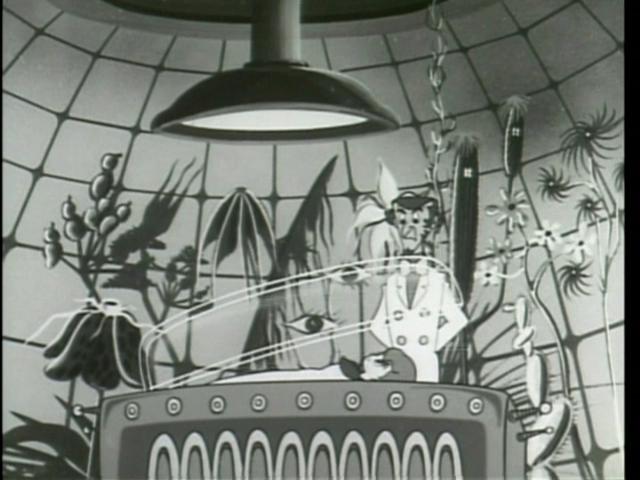 Compare Freru to Bill (Minute); both must spend time sealed under a glass cover.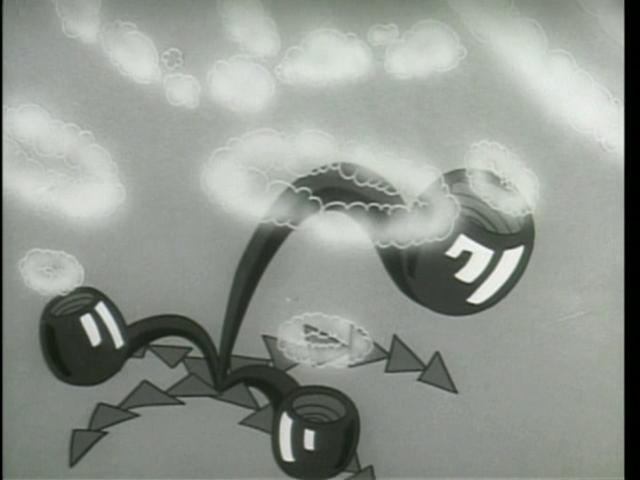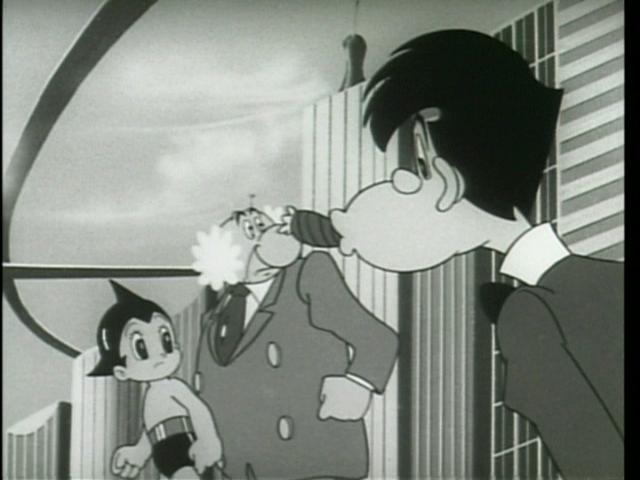 Leaf has invited Atom & Ochanomizu into his home, to show off his creations, but they are observed by Norse Necktall (called Snoopy Scoop in the ELV episodes) because as a reporter, he is a nuisance. He will follow them.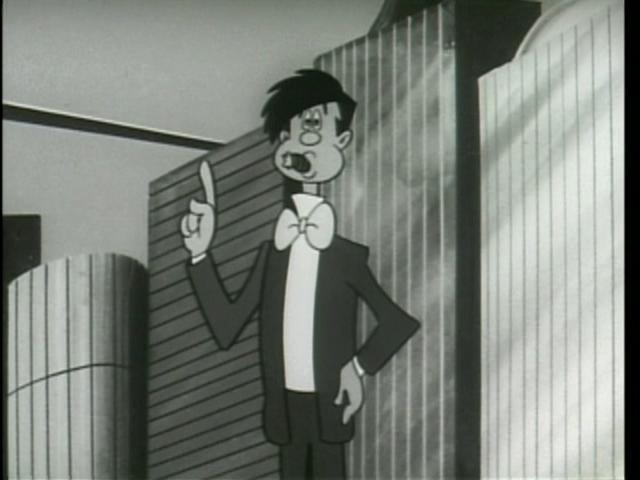 Having had enough of Necktall's questions, Ochanomizu is closing the scene: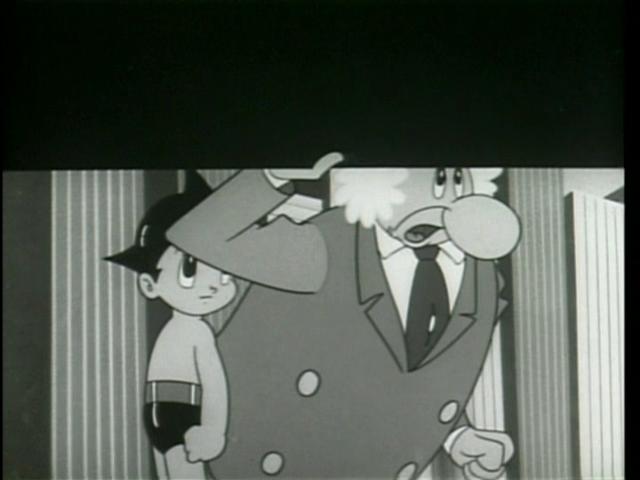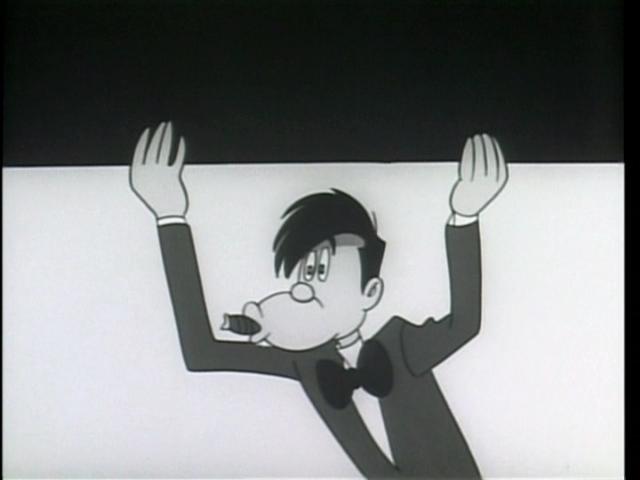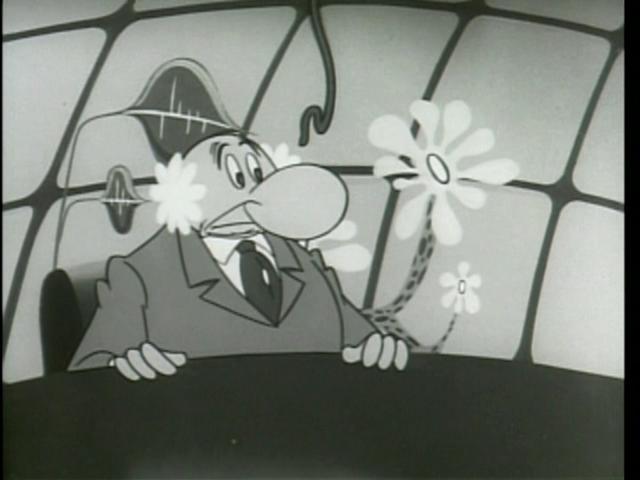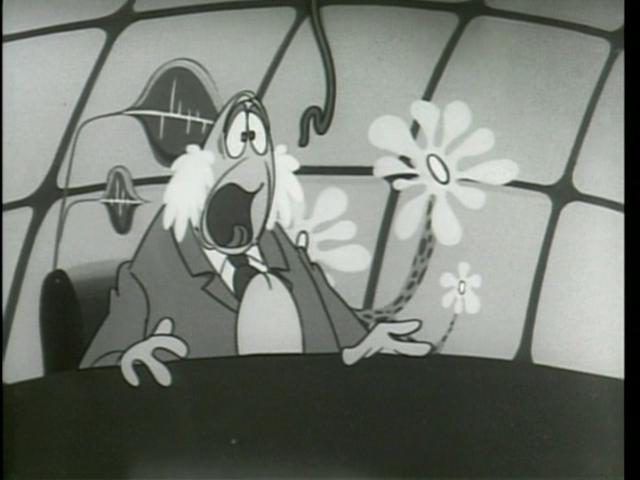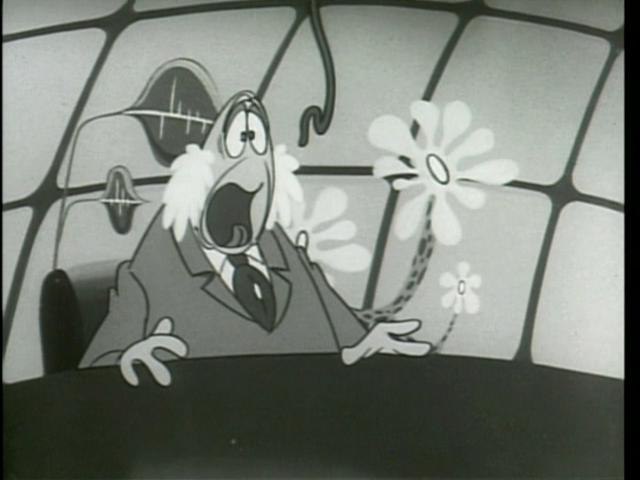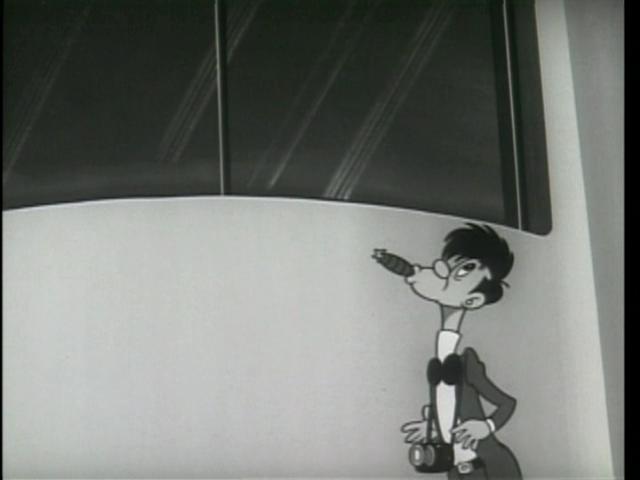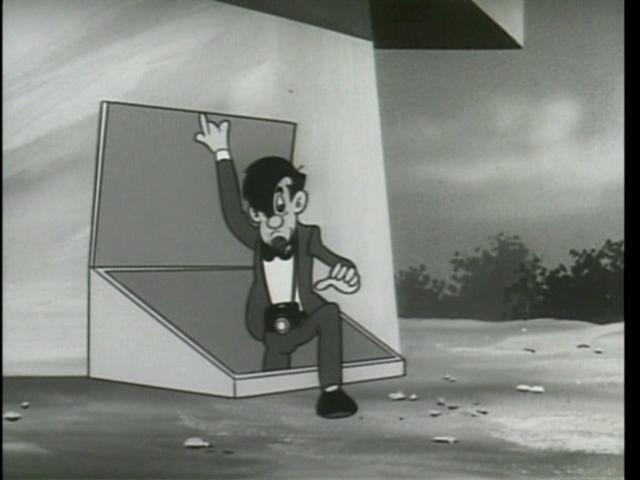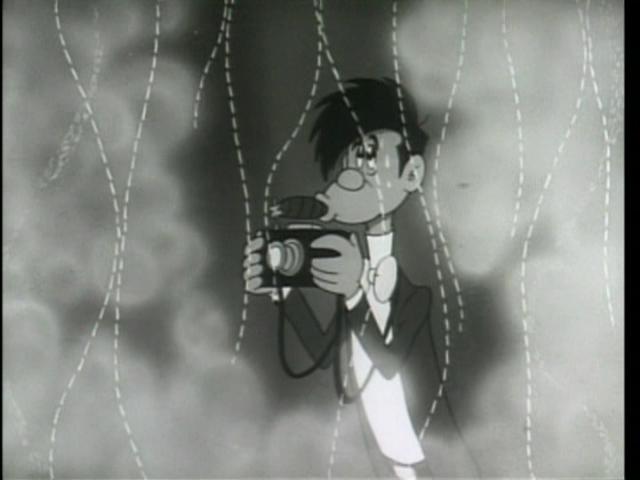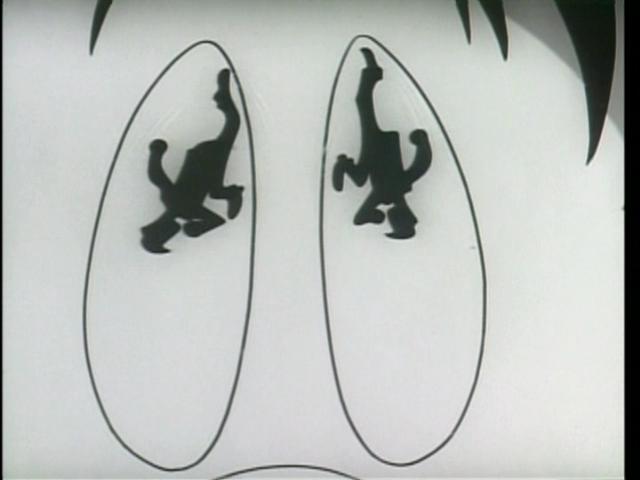 Norse has just used his flash camera, & Zaboa did not like it! As a carnivorous plant Zaboa has the ability to catch prey using hypnosis.
Upstairs, Leaf is still showing his creations: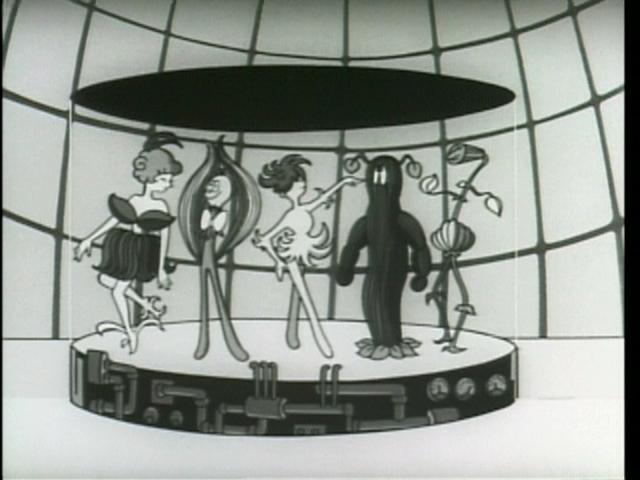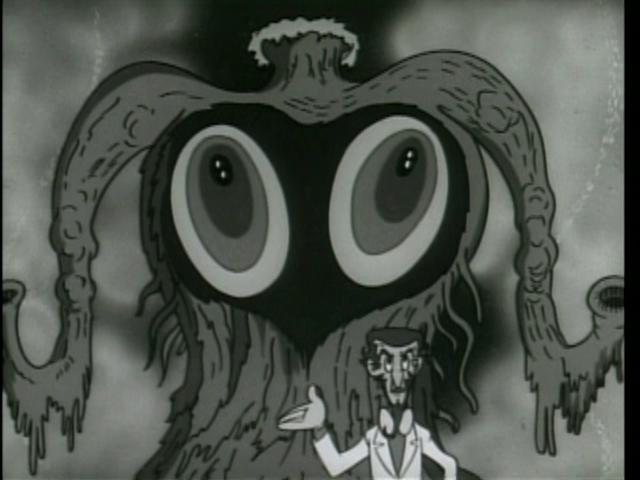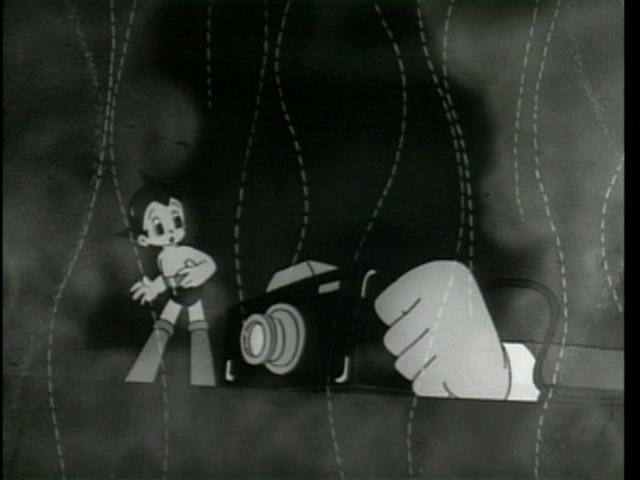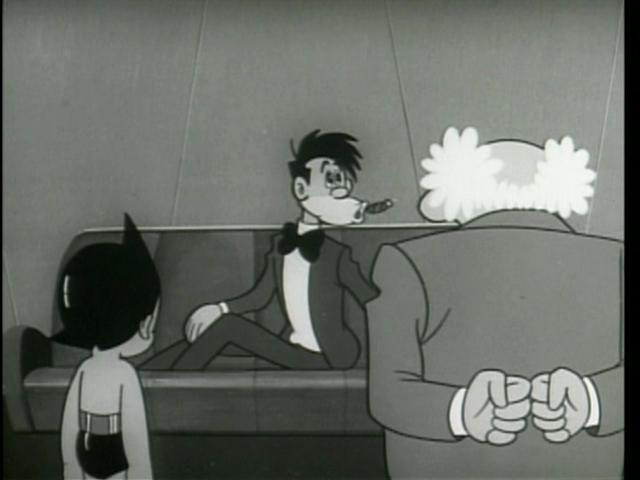 Asked to explain how he came to be unconscious in Leaf's basement, NN tells his tale: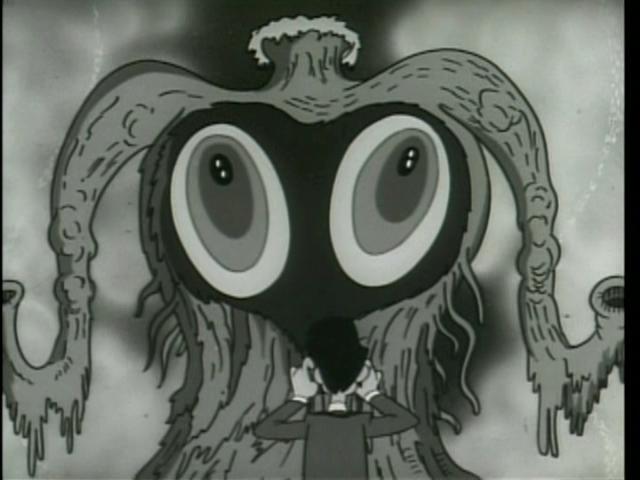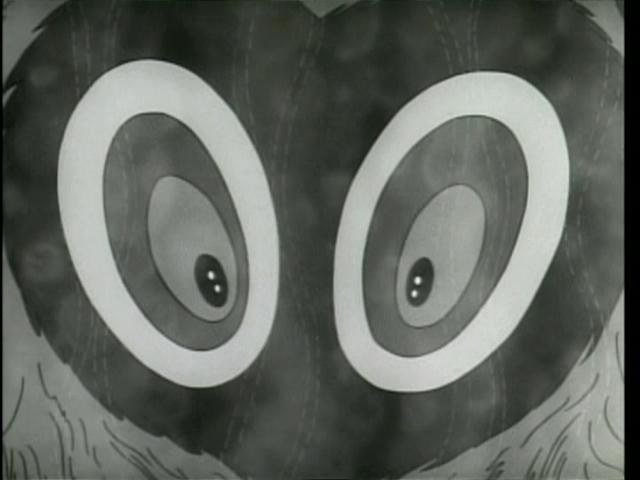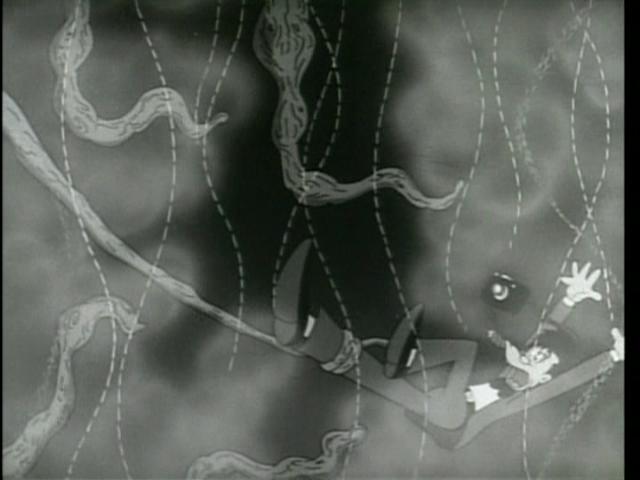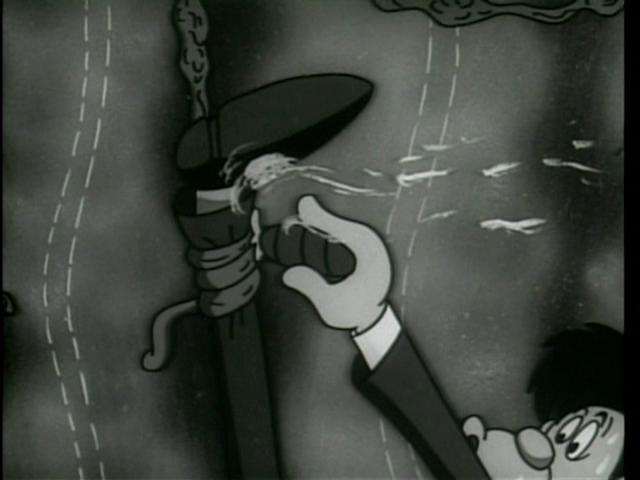 To think they say that smoking is bad for our health! Anyway, Zaboa was very upset, & went crashing through the wall, & is out wrecking the city.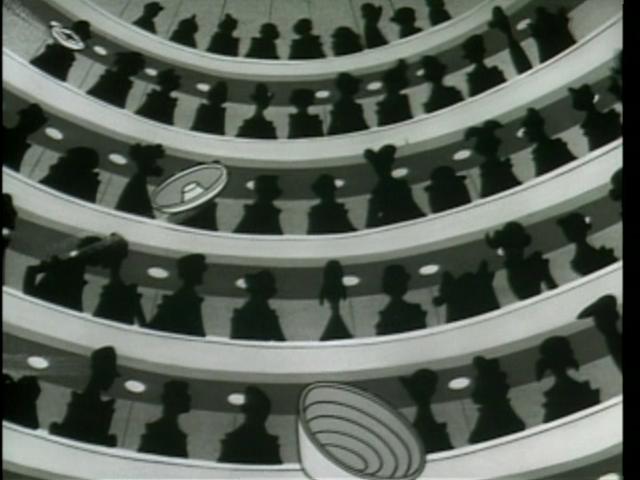 I could not find the duck or any of the others whom one would not expect to see in such a gathering, though they did appear in earlier episodes.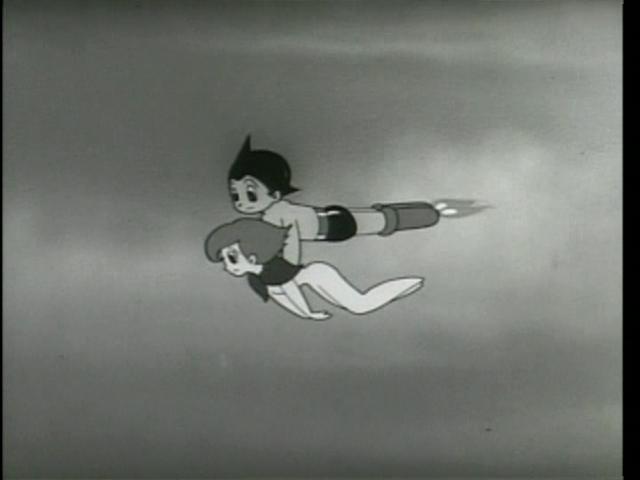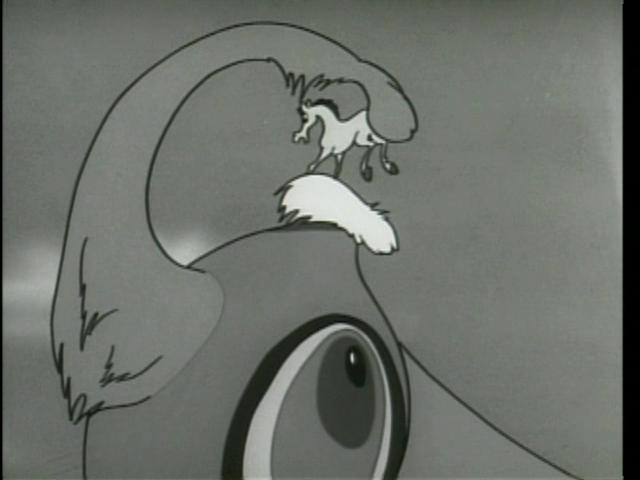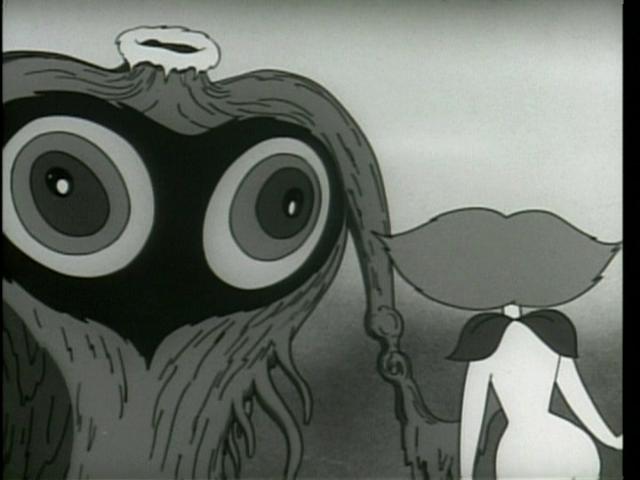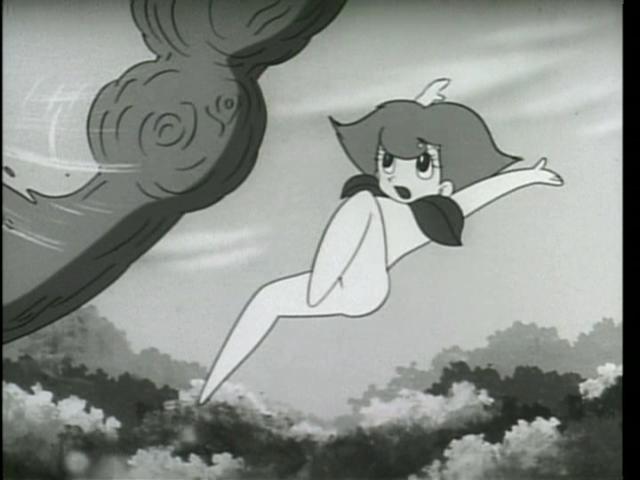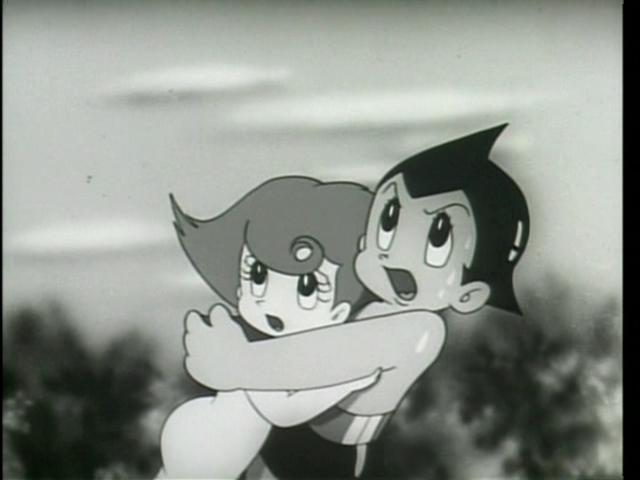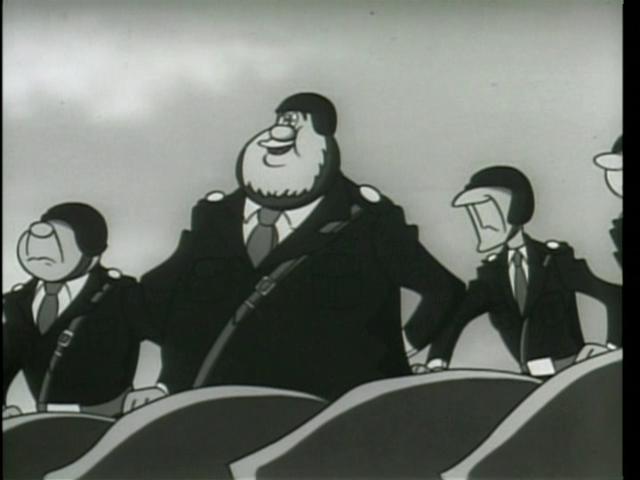 This is one of GRUMPY's few roles as a good guy. Atom calls him 'SHIGUN-DONO.'
Here is a CROWD FLEEING IN TERROR sequence; these are the same people who fled in episode 1, & in many others as members of both sexes, adults & children, though here, & in #19,
Atom versus Garon
(
Cosmic Giant
), they are soldiers. Note the sizes of them, & that one carries a purse!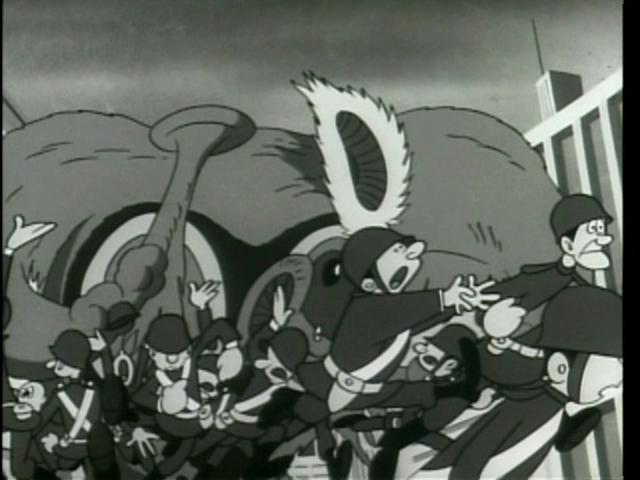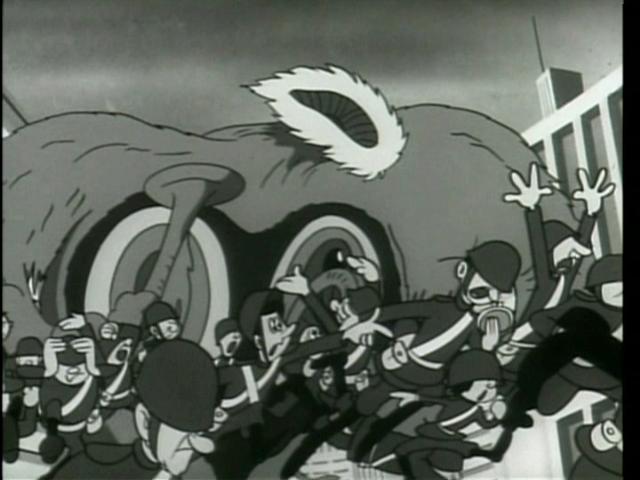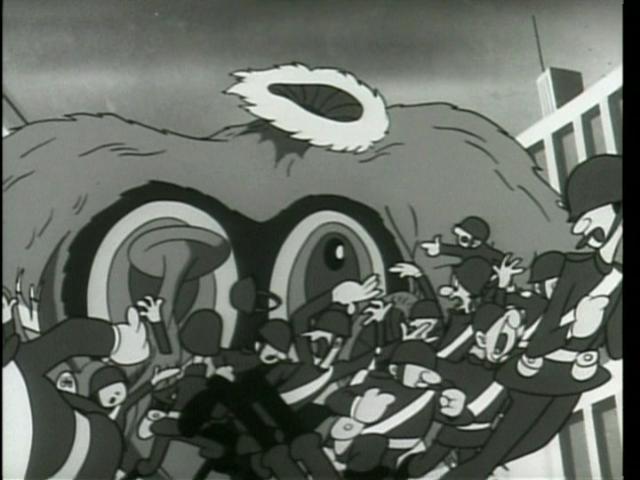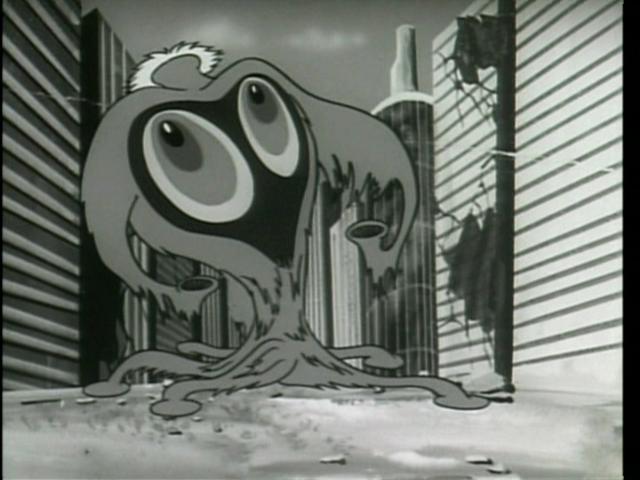 To be continued--