This episode is certainly a version of IVAN THE FOOL.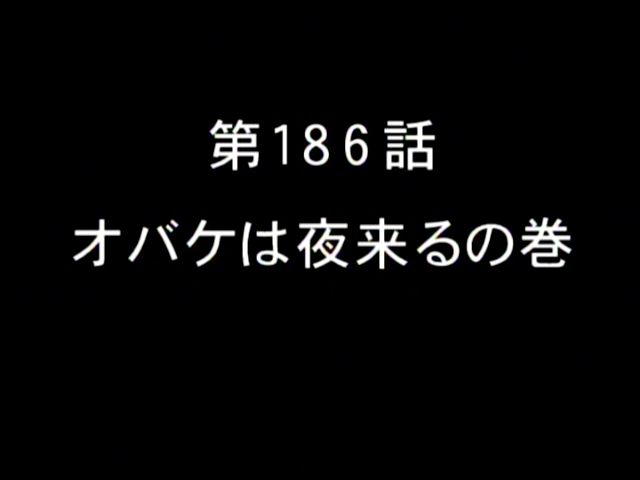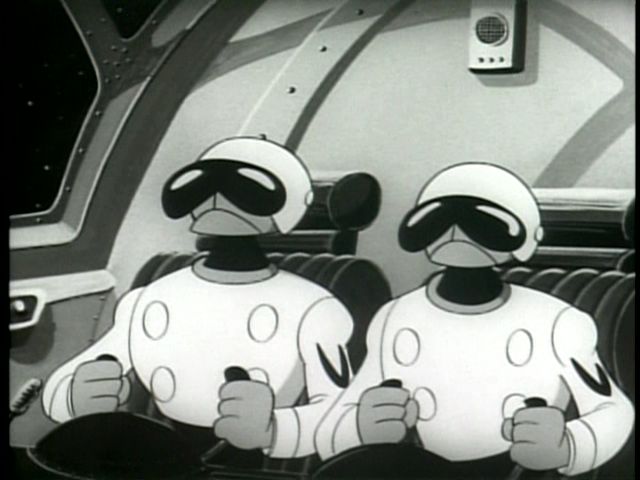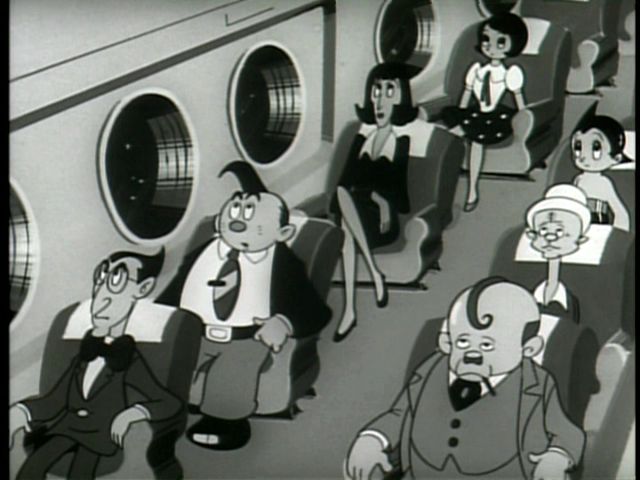 Another passenger space flight, & tragedy is about to strike!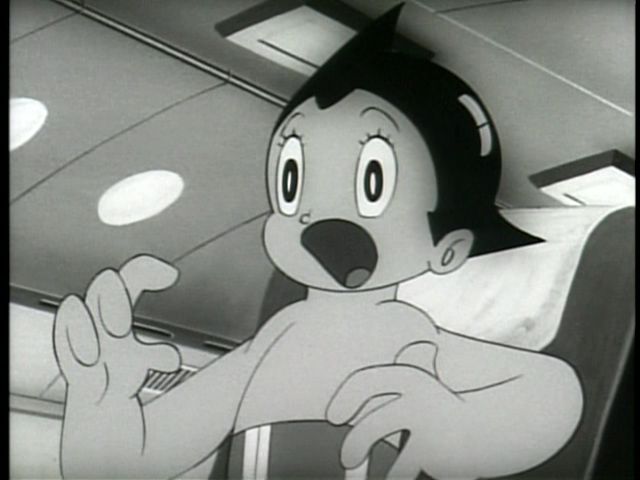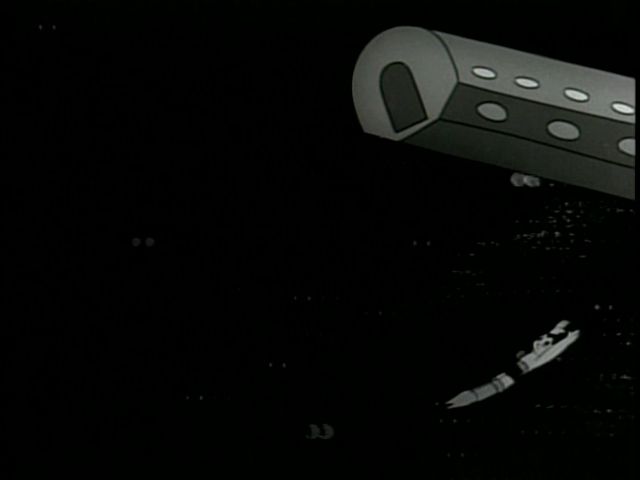 After the propulsion & such are damaged, the passenger section ejects.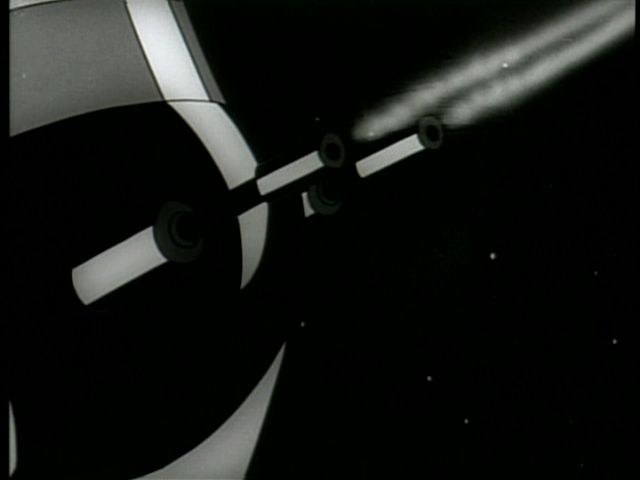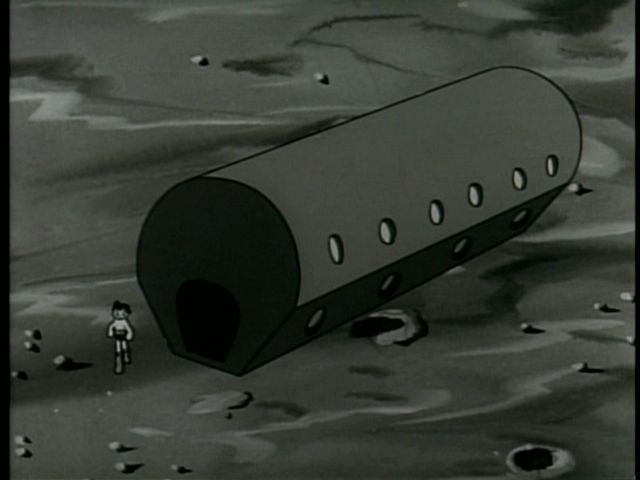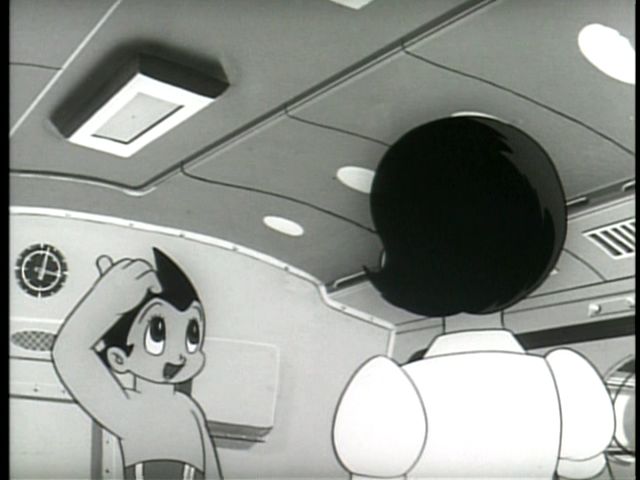 Her name is 'Minako,' I think.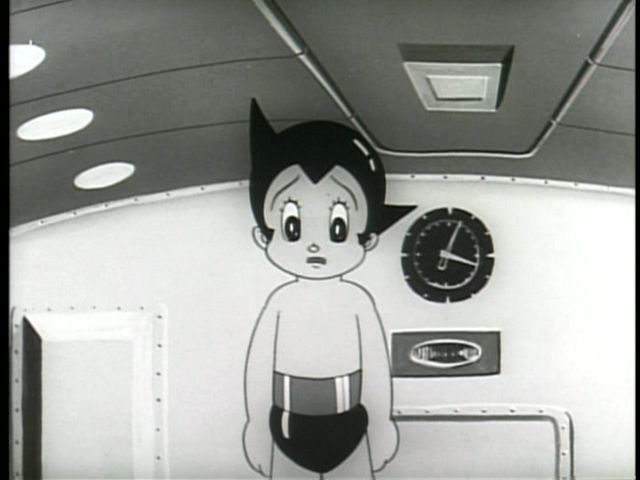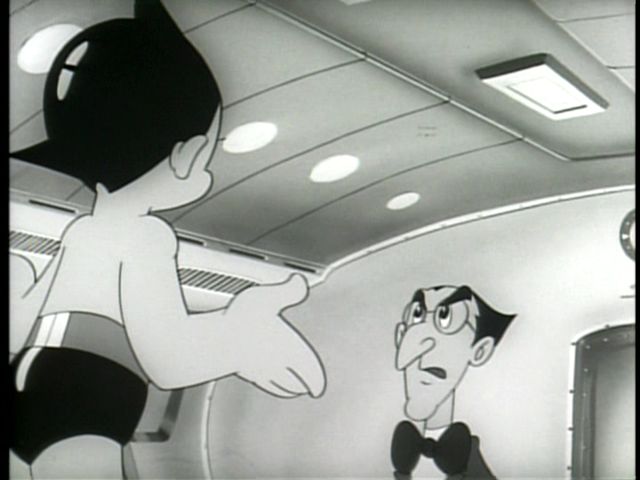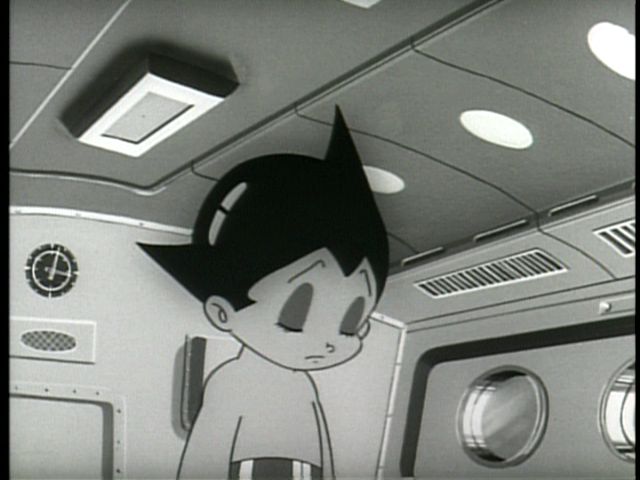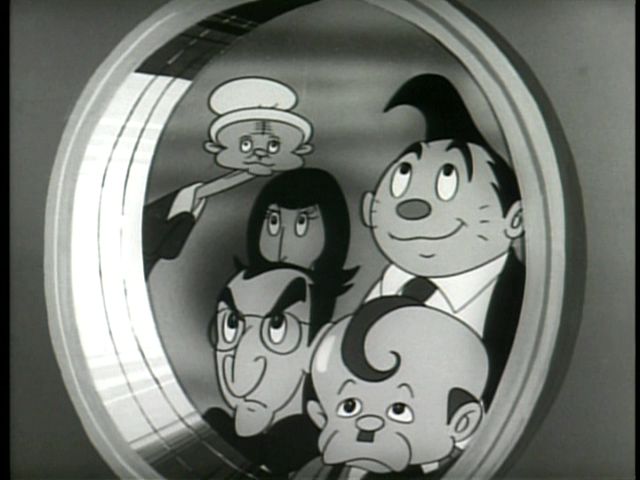 As with IVAN, this asteroid or planet has an atmosphere.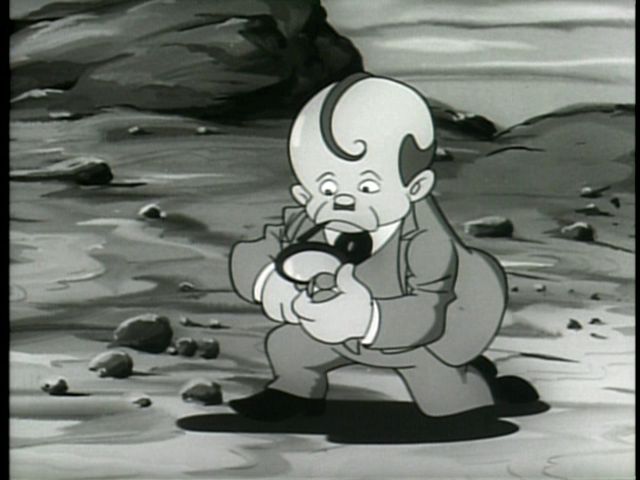 Everyone went outside to explore, & this one man found something interesting.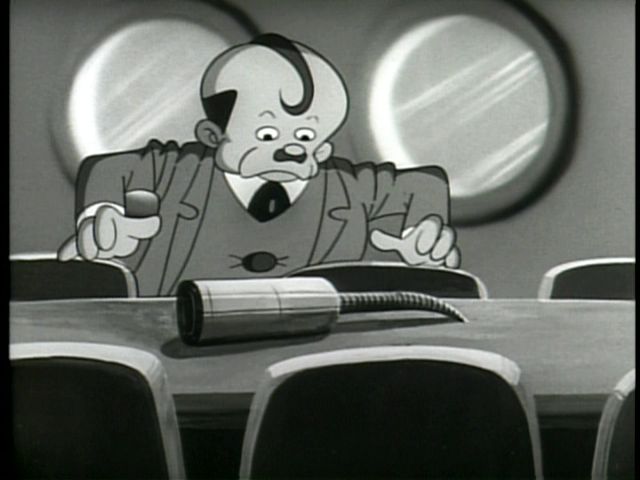 Atom's lunch; what does this guy want with it?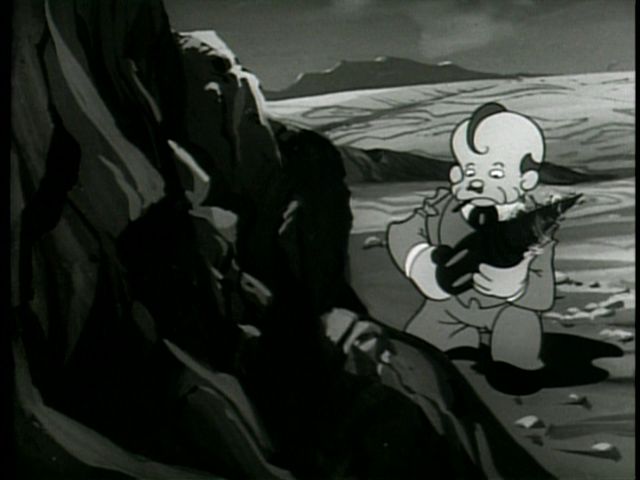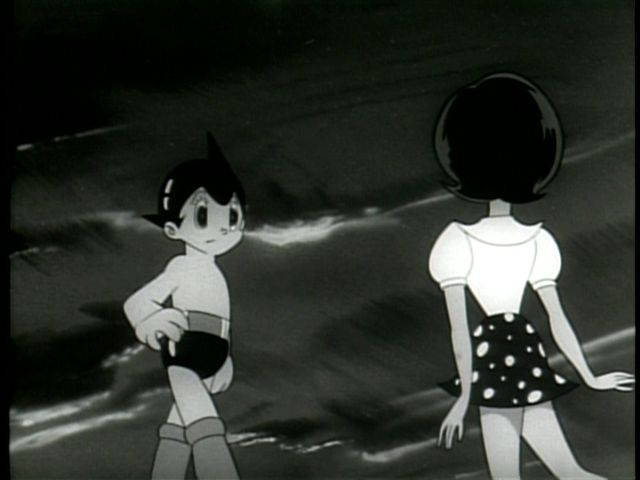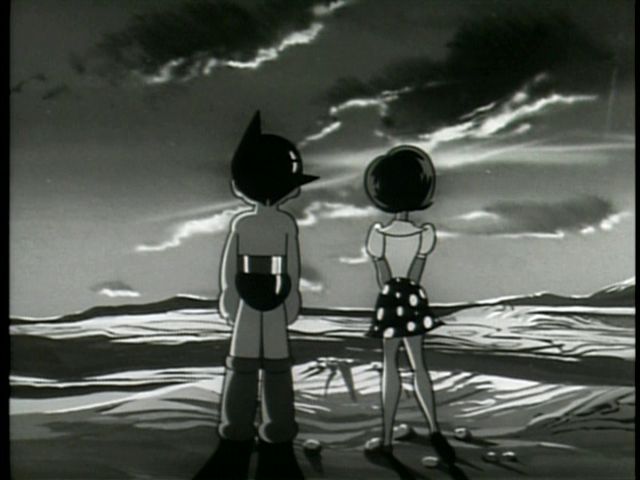 Atom's other girlfriends will surely be jealous!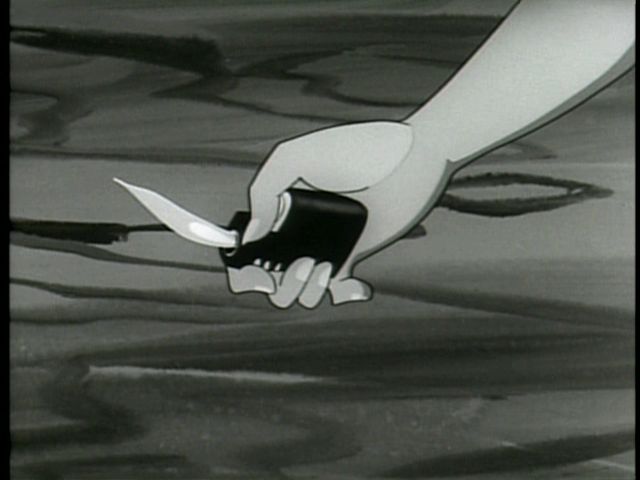 Minako has found craters that vent flammable gas.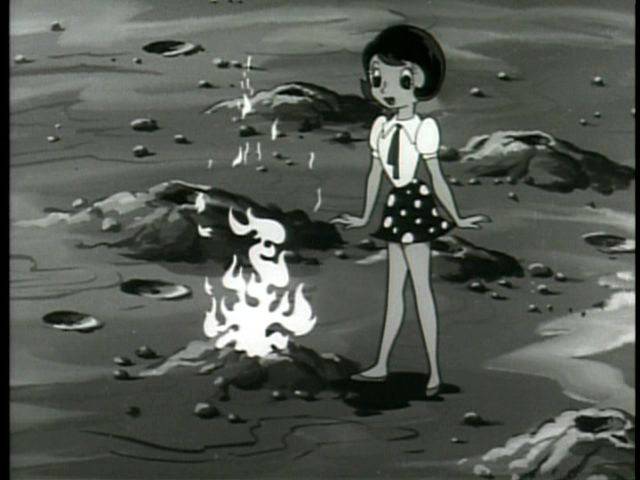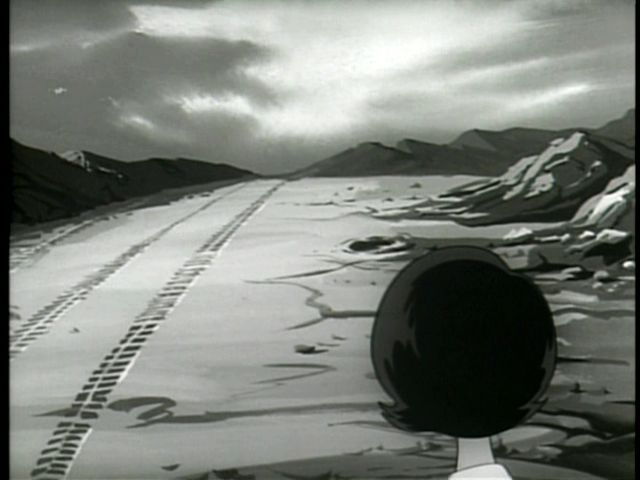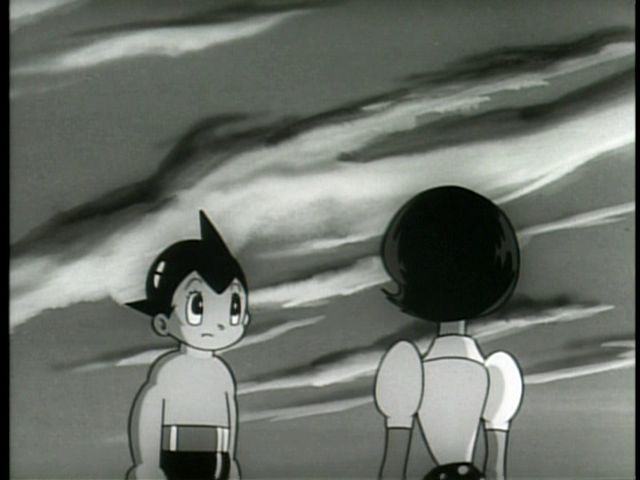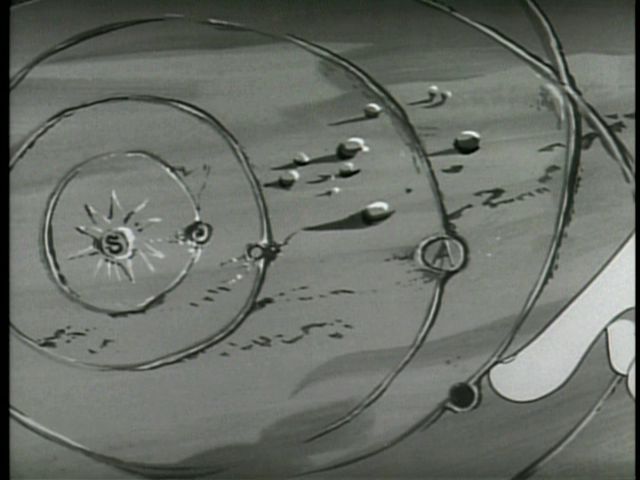 The passengers all gather around a crude map of the solar system.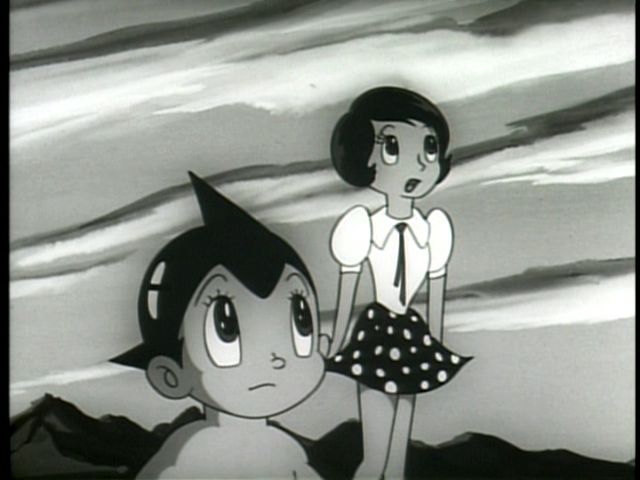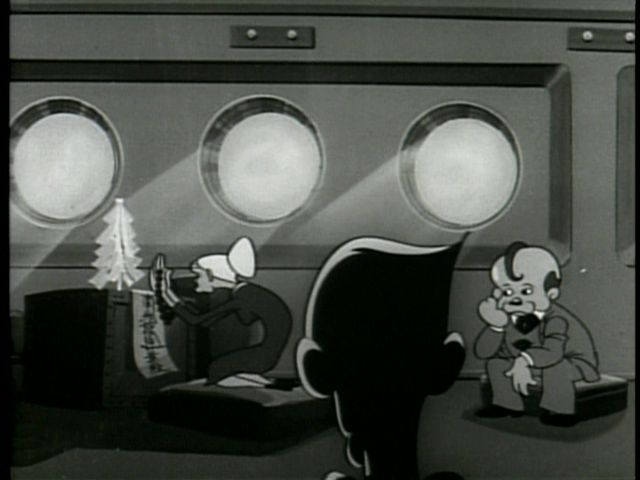 Everyone is eating, but Atom: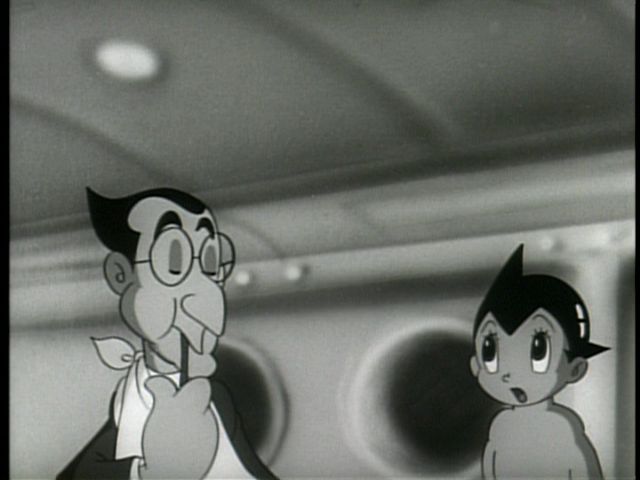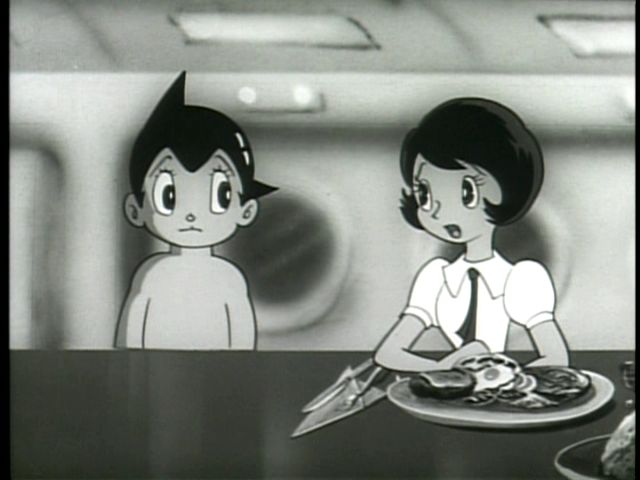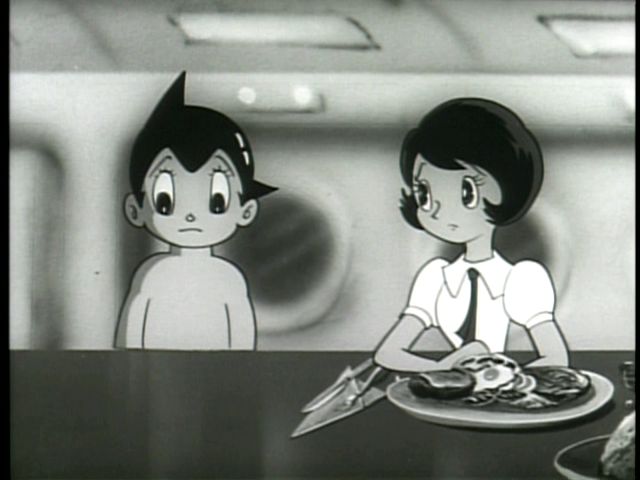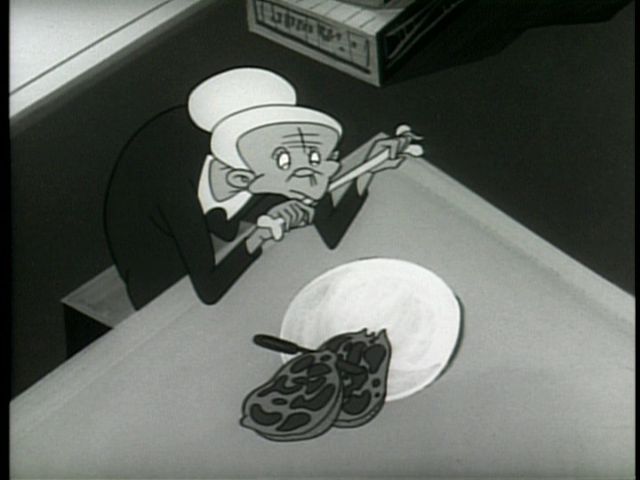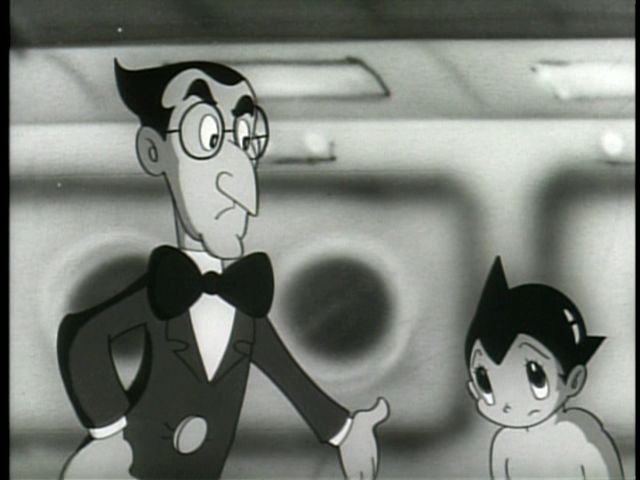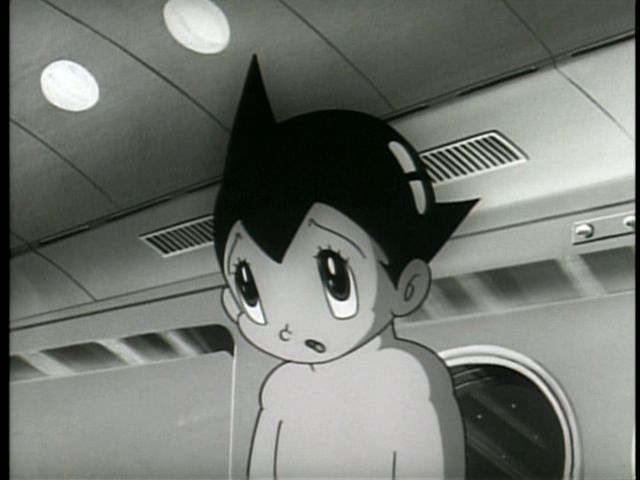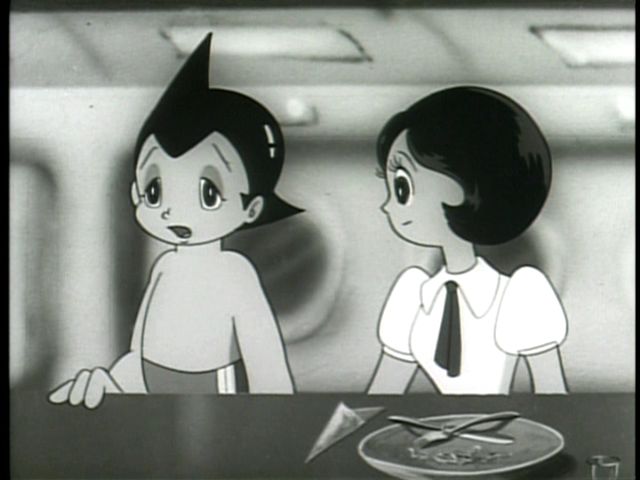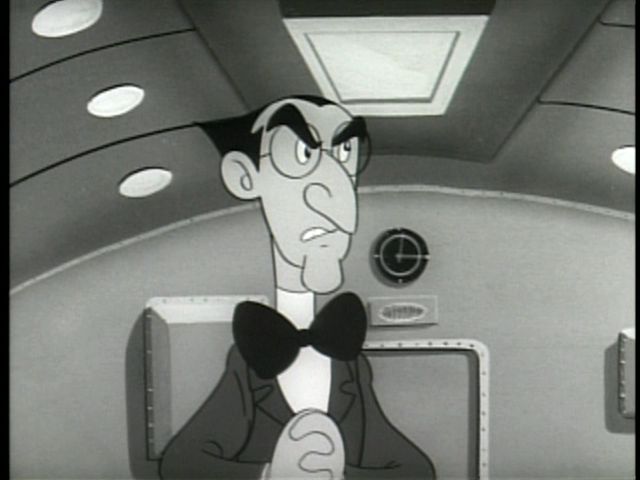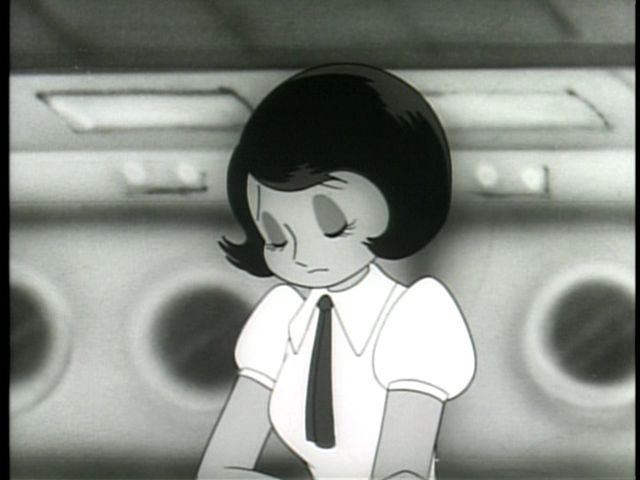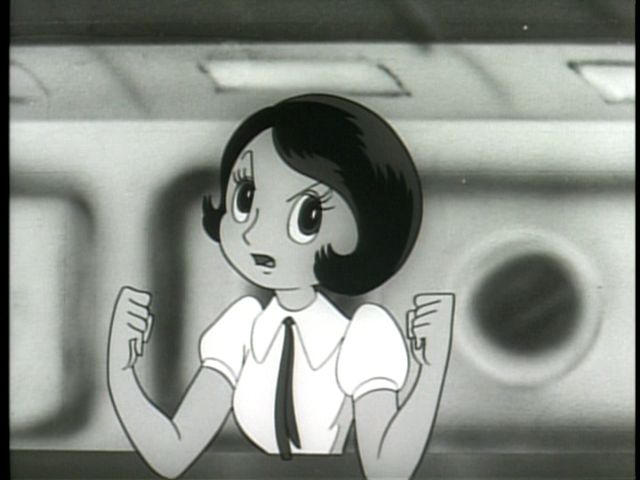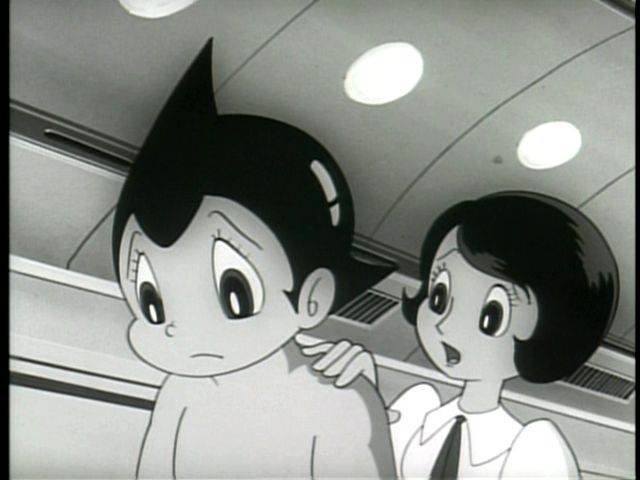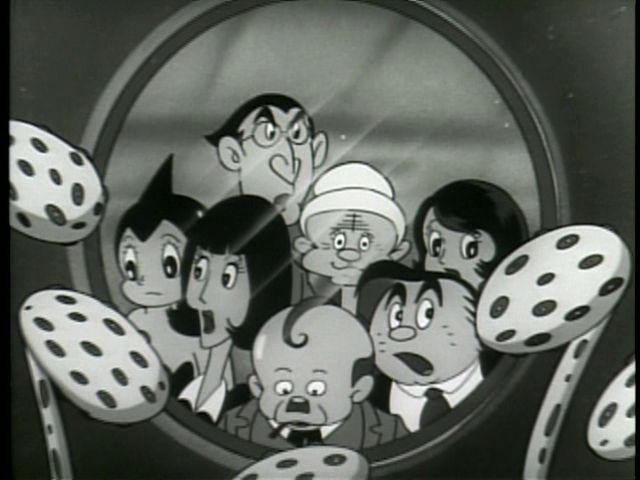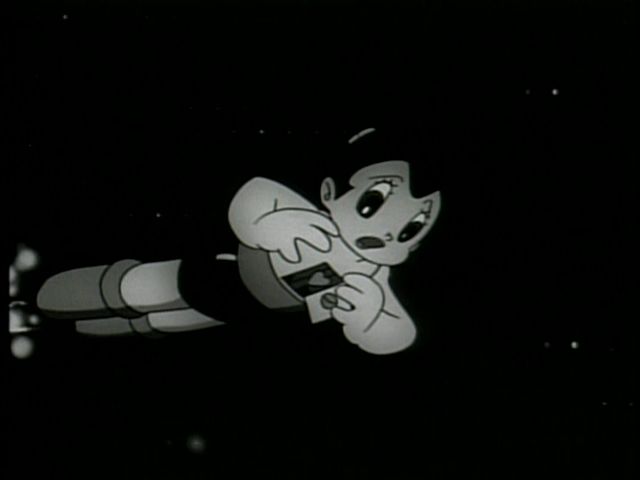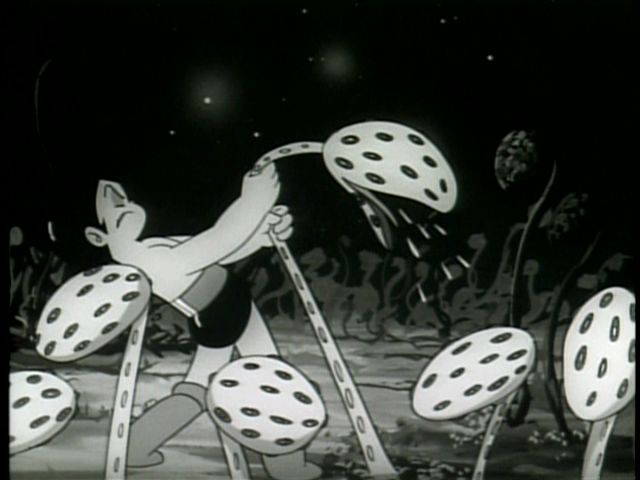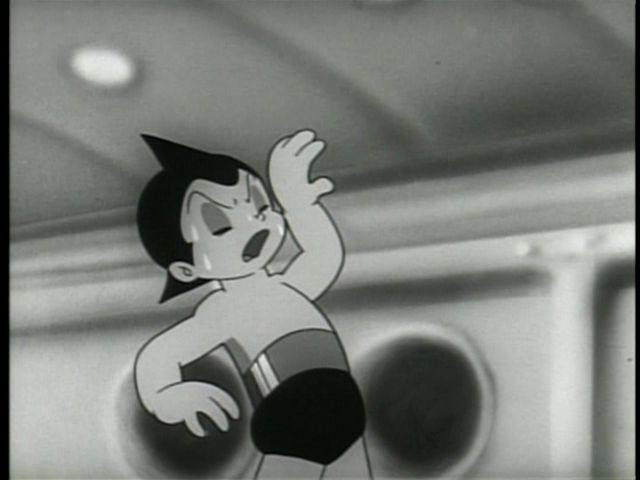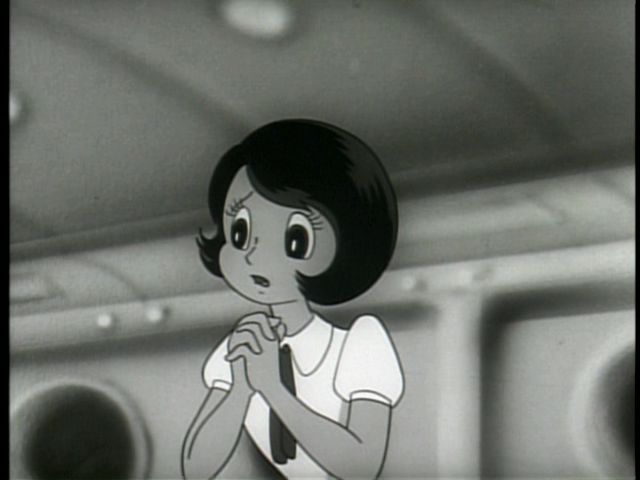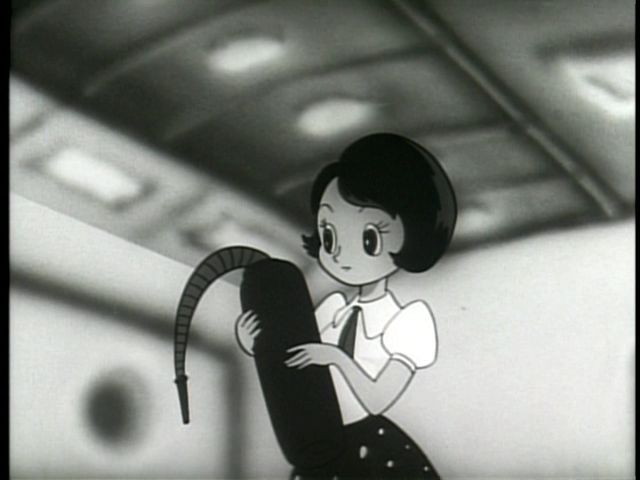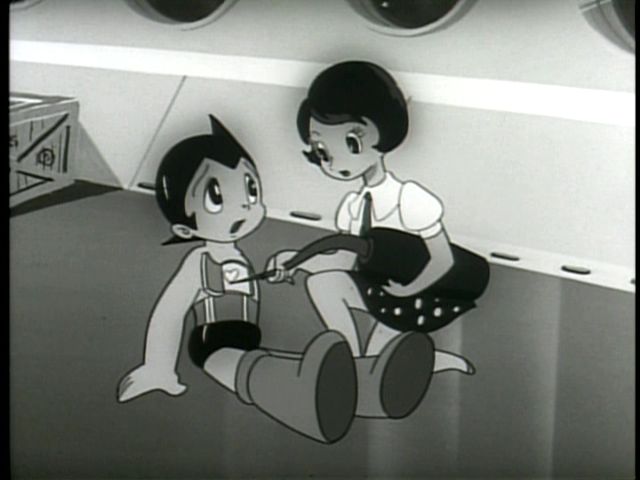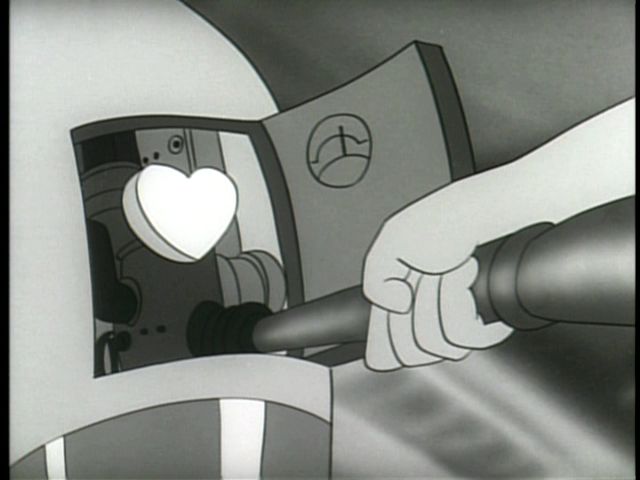 This is the 1st I have ever seen the actual refueling port.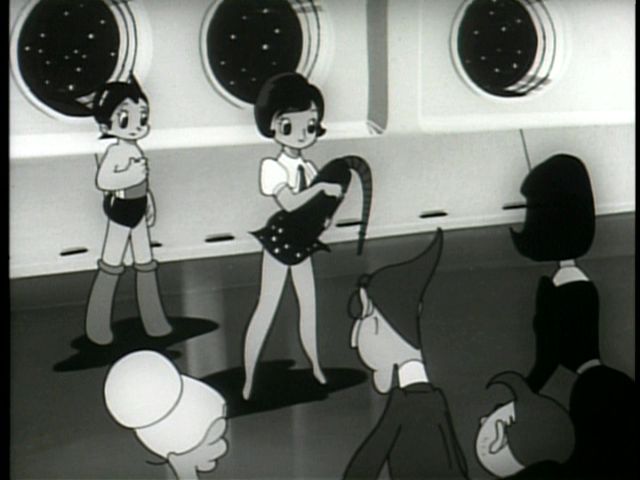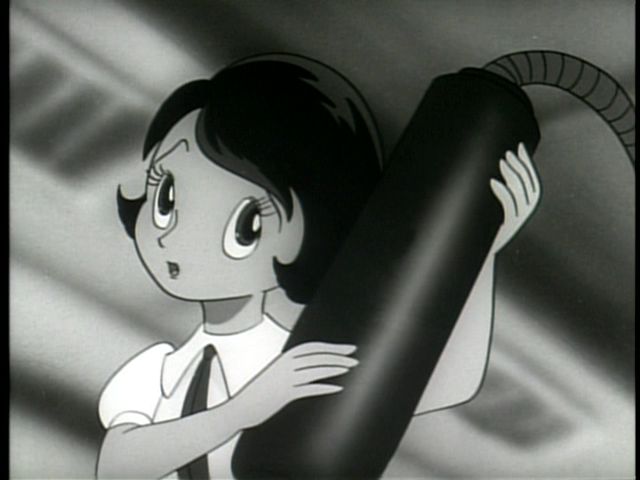 Miniko shakes the energy tube, which, though it should be full, makes a sloshing sound indicating it is nearly empty.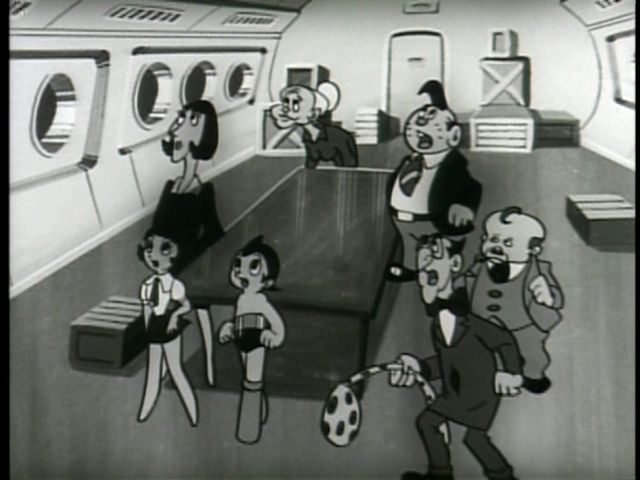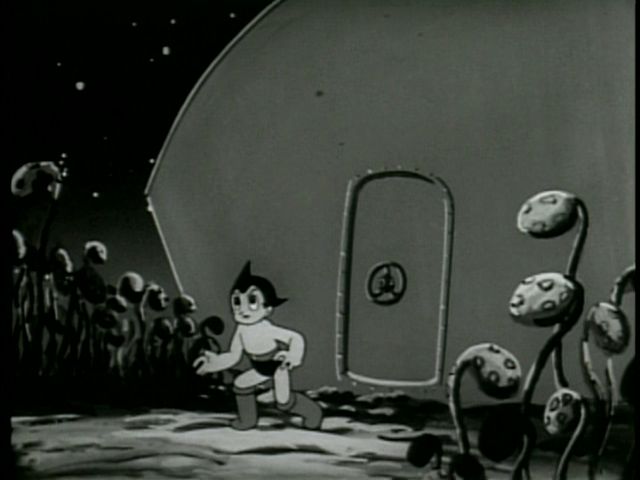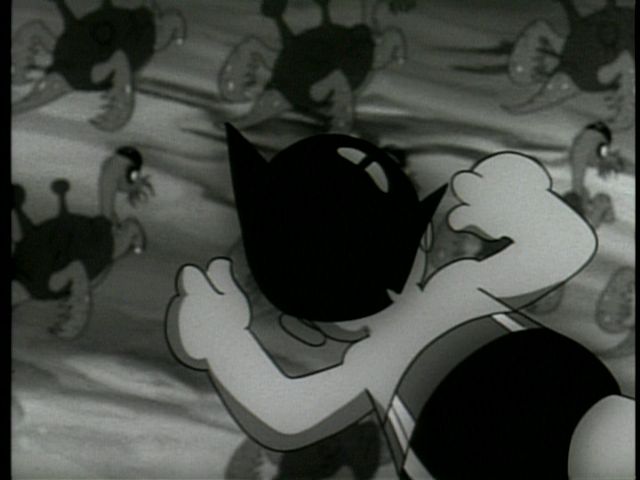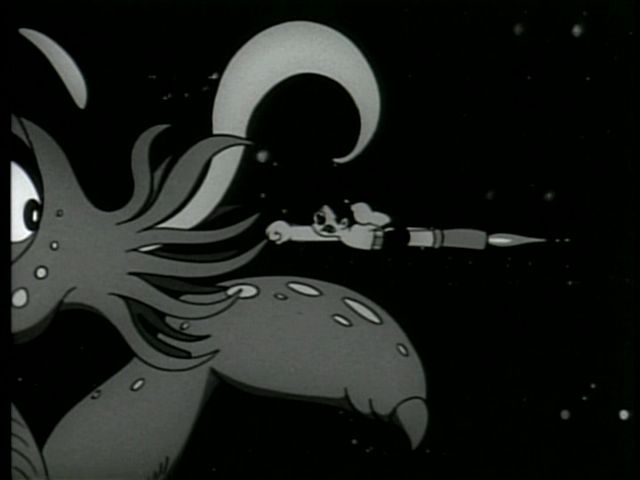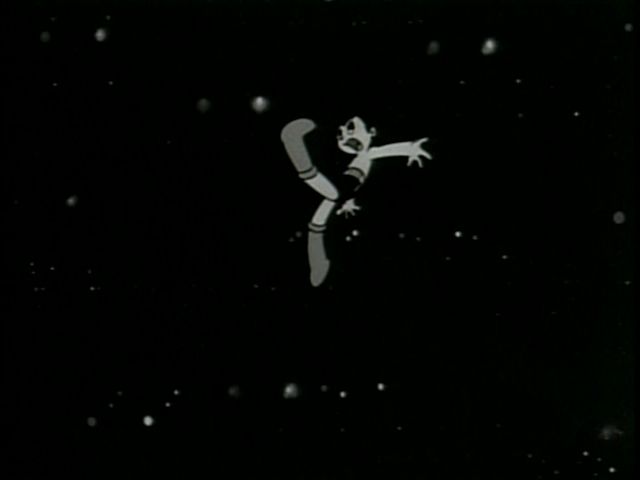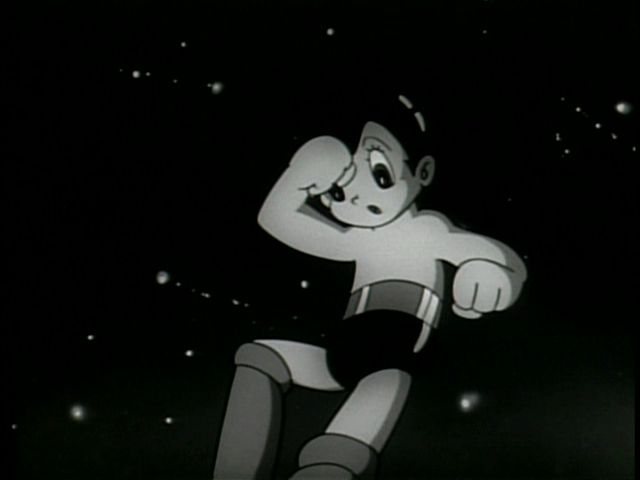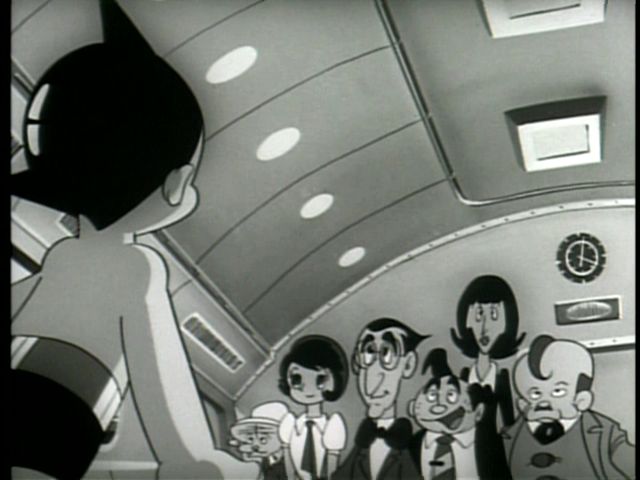 To be continued--