Here is Chitan, at his best (or Worse) in a rather fun episode!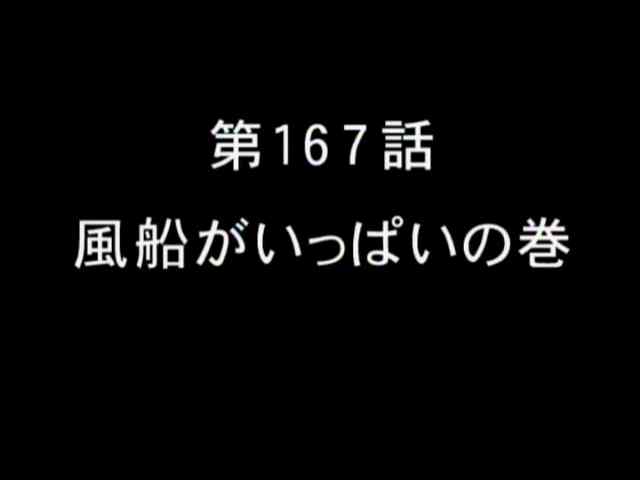 A nearby toy factory: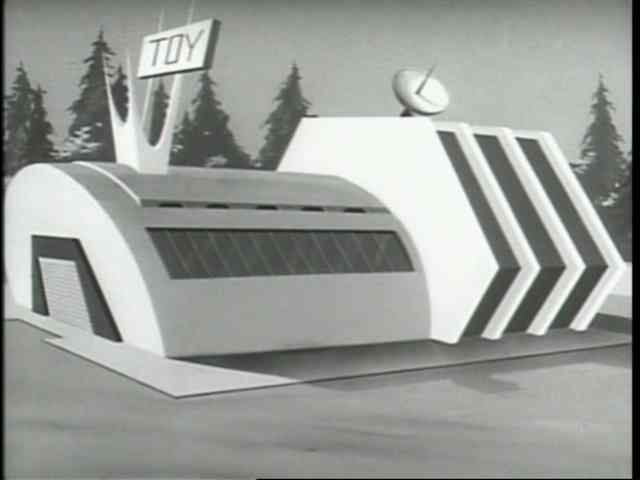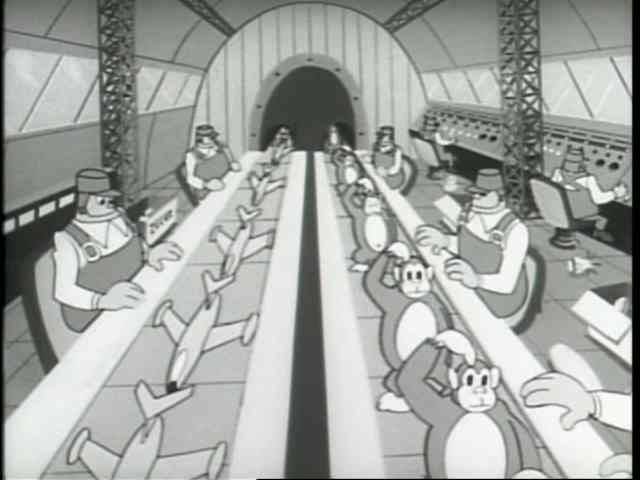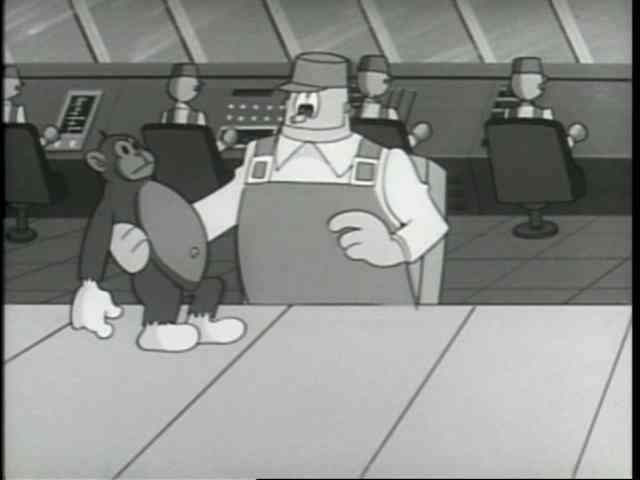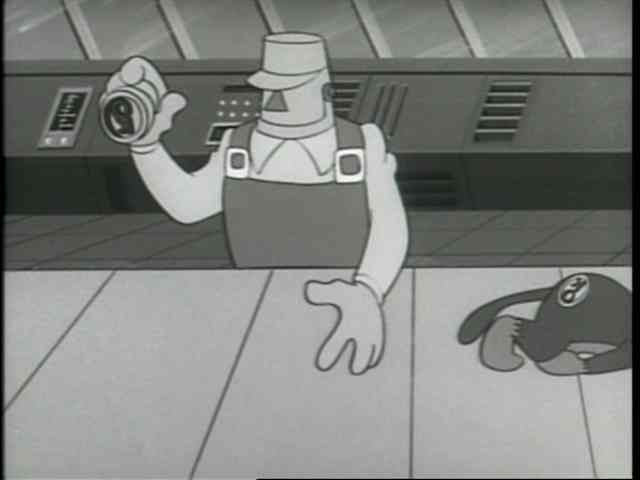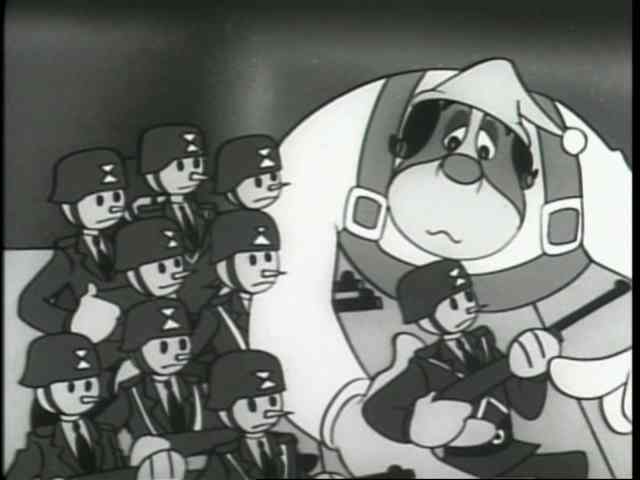 Uncle Poi works as a cog in a toy factory.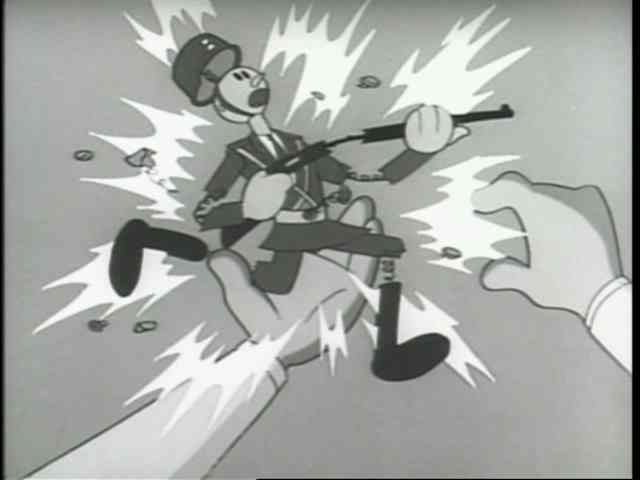 It appears that he deliberately breaks some toys,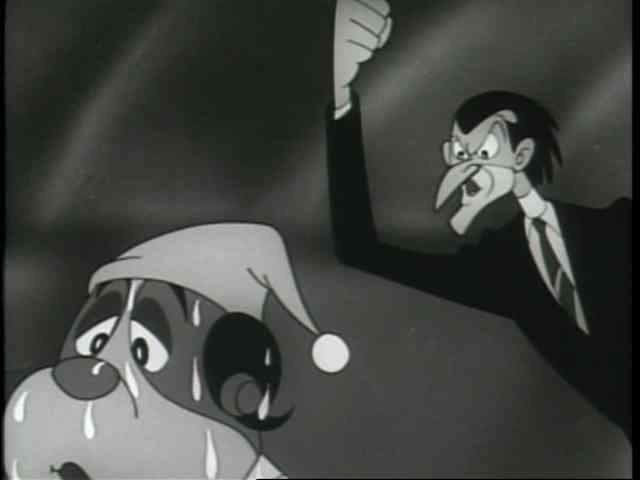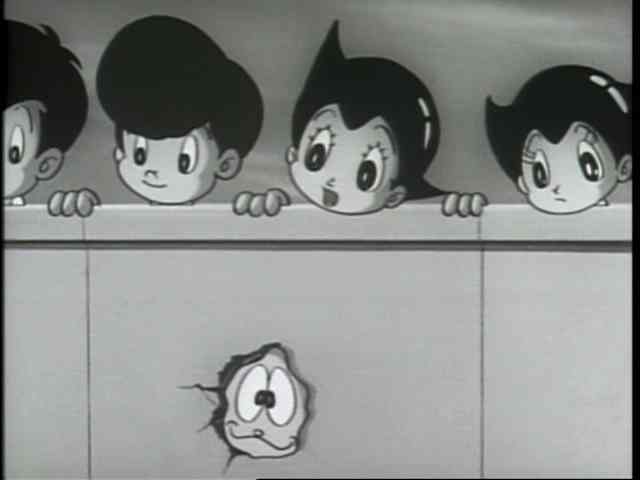 & while supposedly taking them out to the dumpster,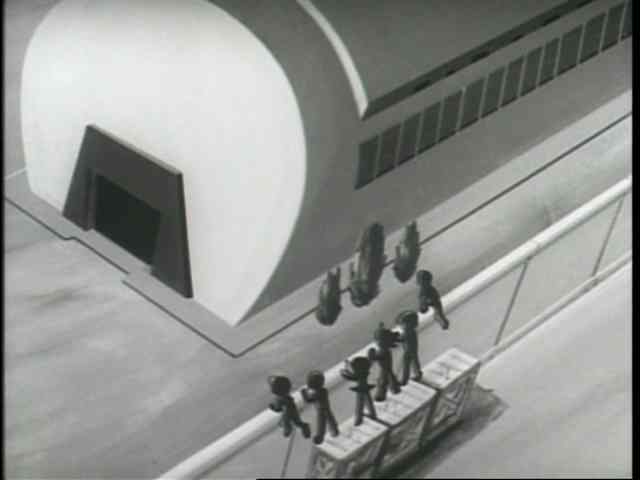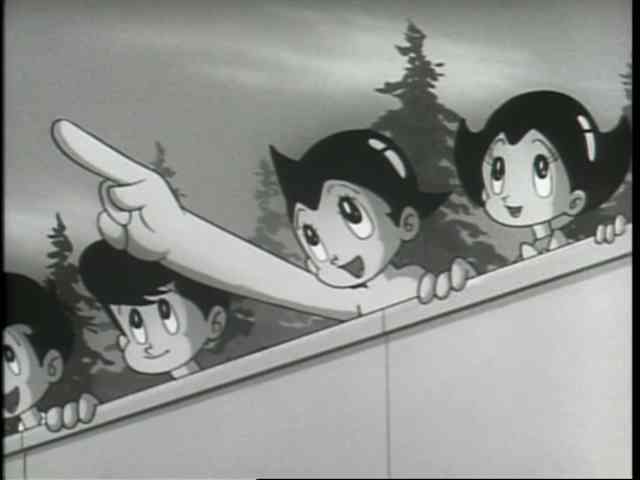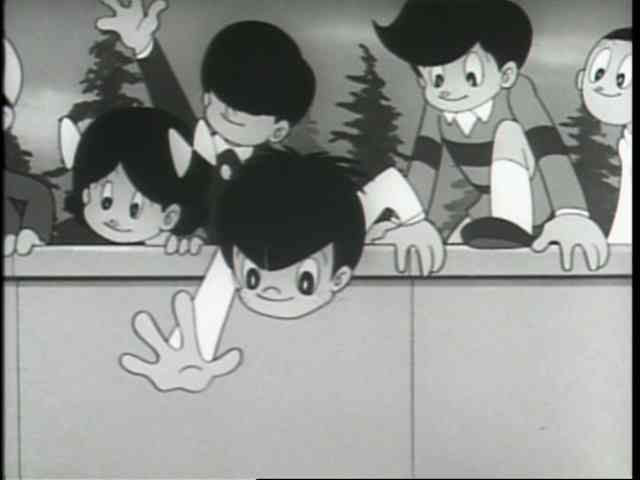 Gives them to the local kids instead. BTW, the little boy in the foreground 1st appeared in 90,
Robot Fortress
(81,
Mystery of Amless Dam
) as Yabo (means senseless) / Tommy, because he wandered into a maze of pipes, & only the little robot Piko (Pee Wee) was small enough to rescue him.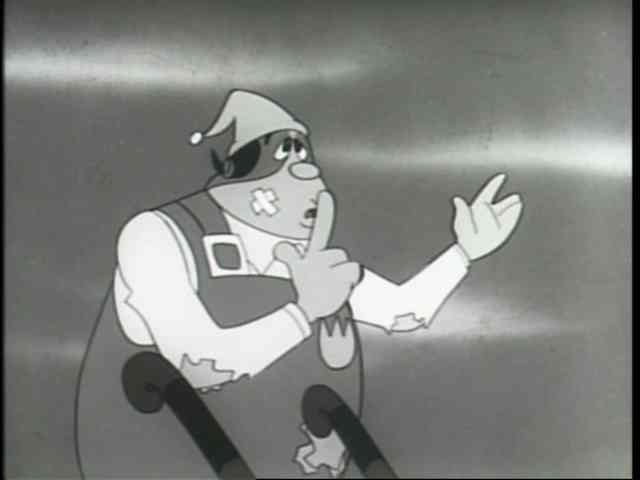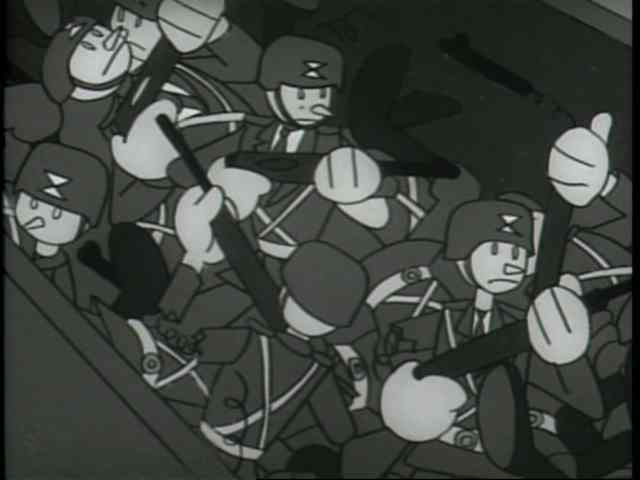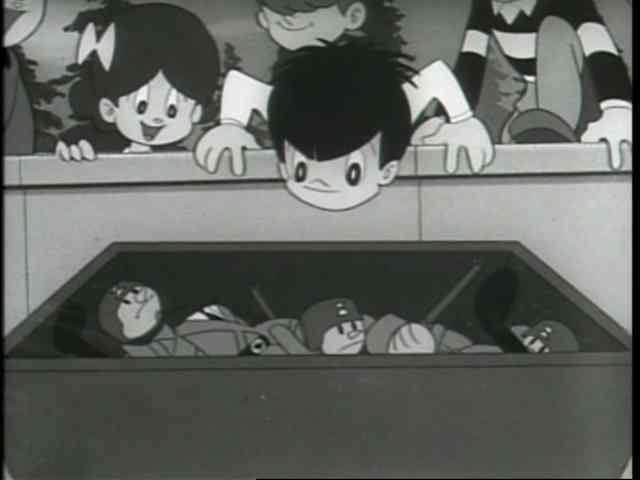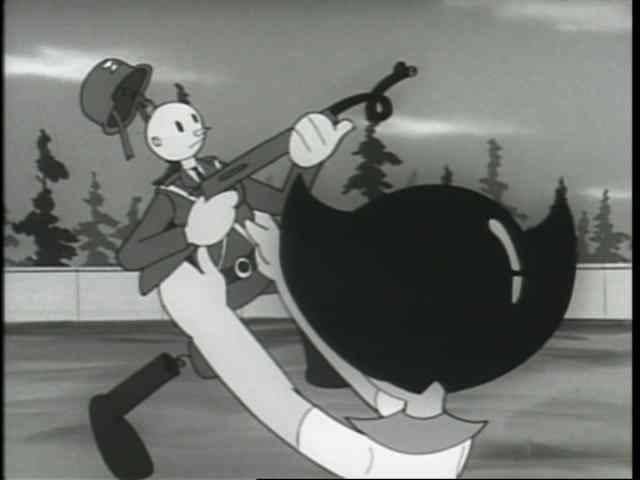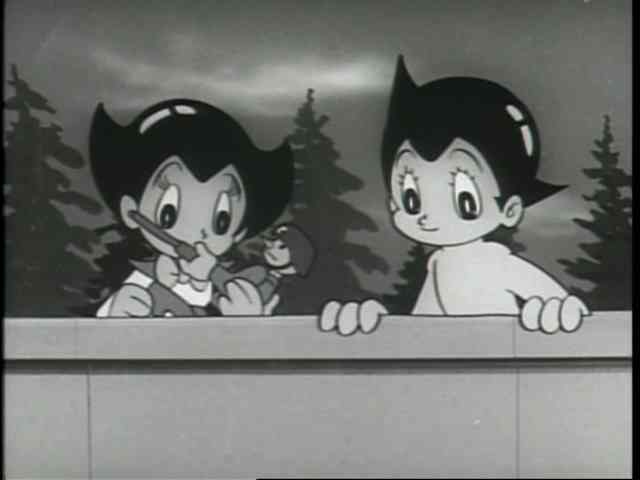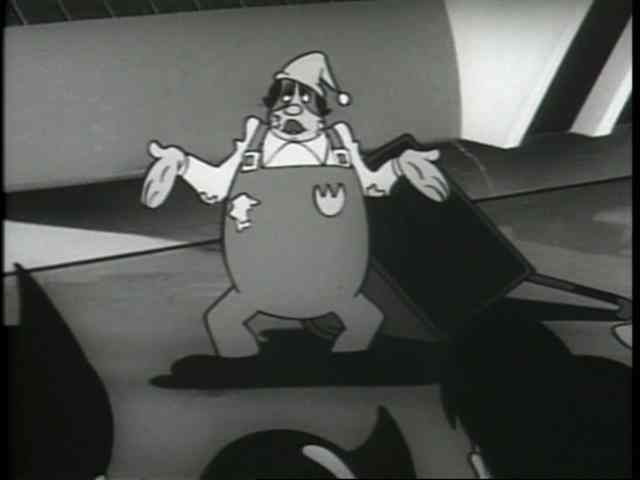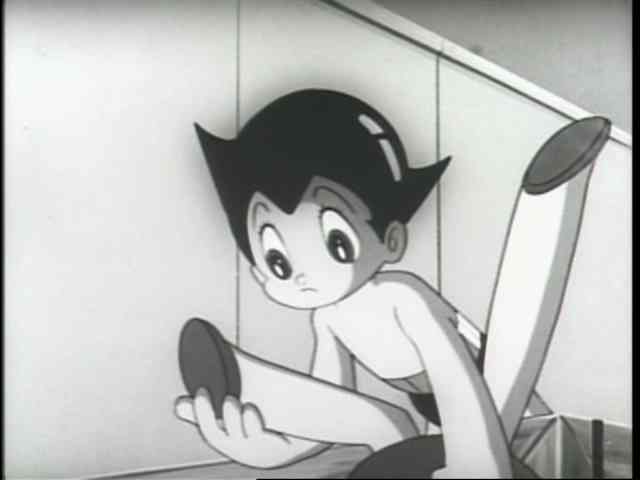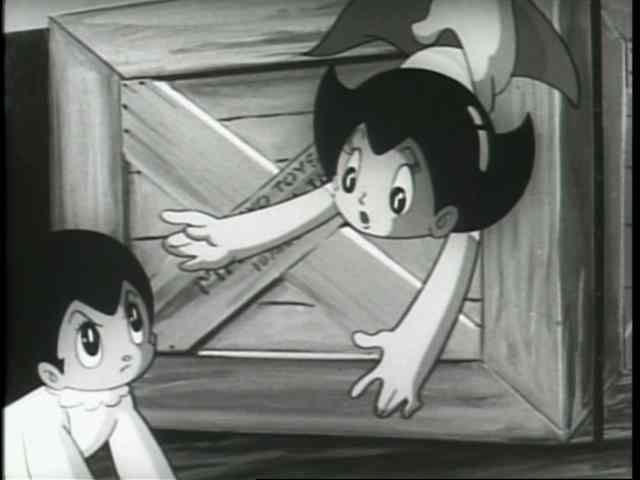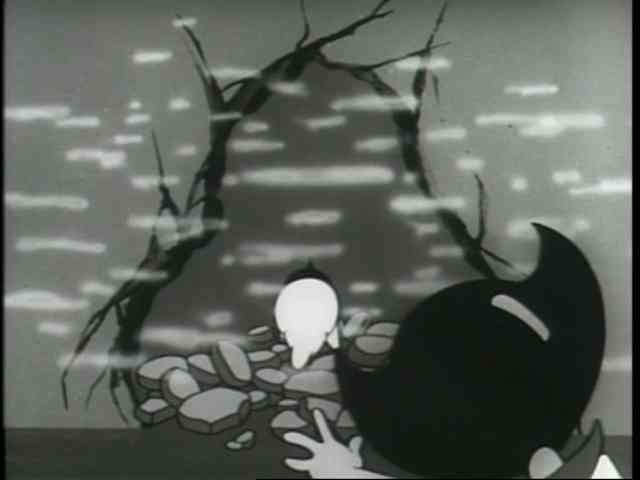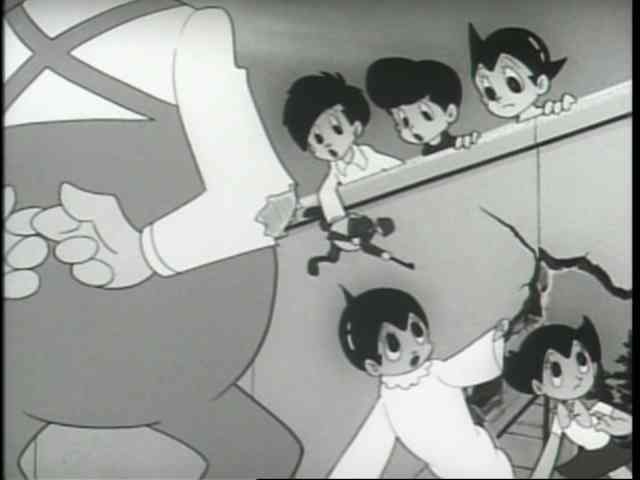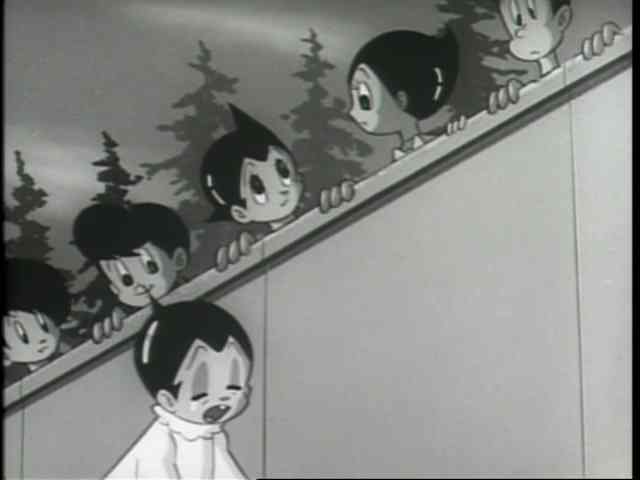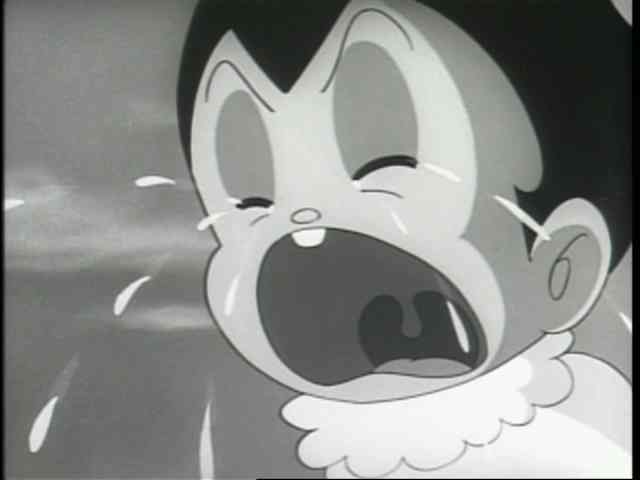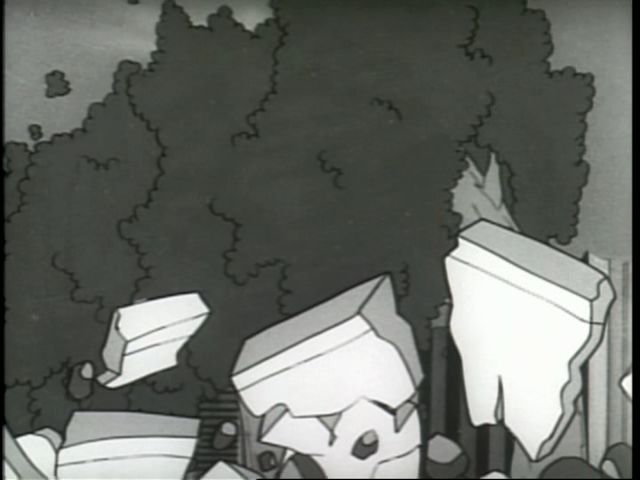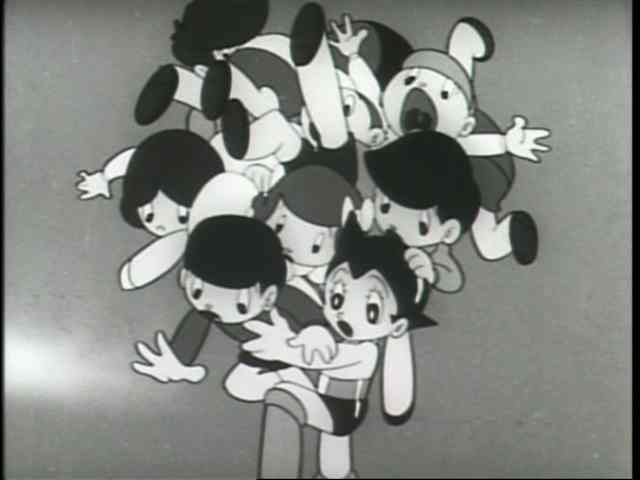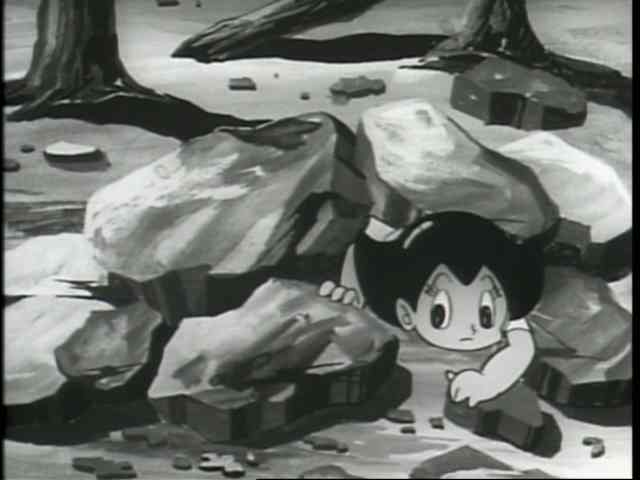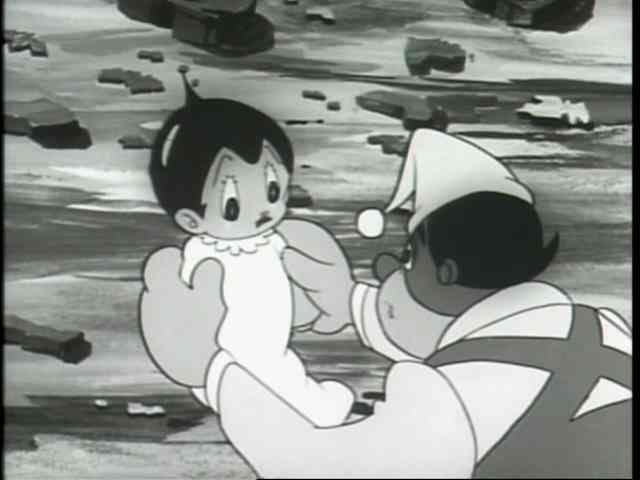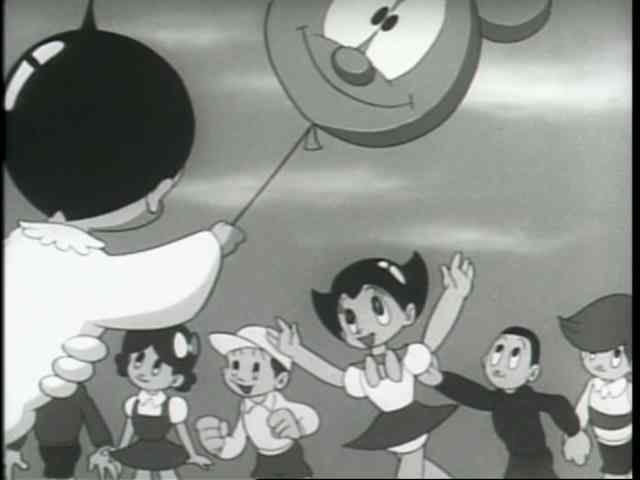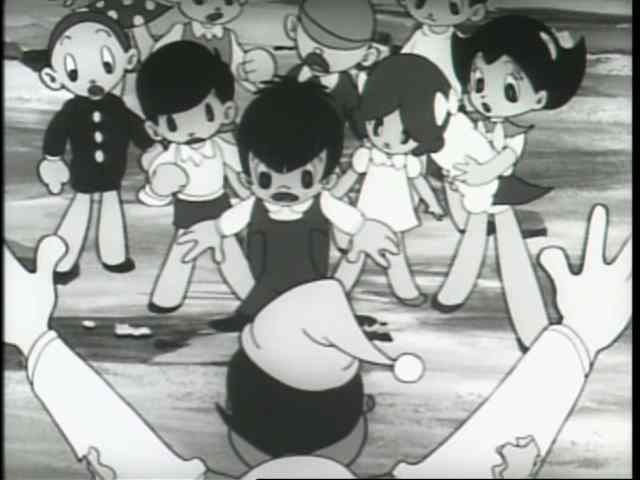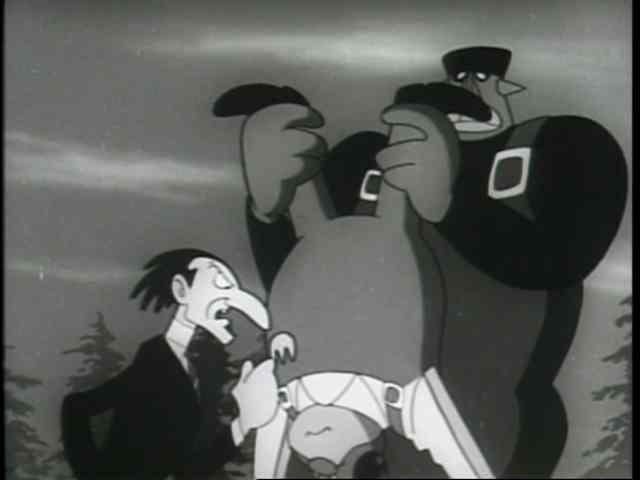 Here is Hizumi ('hizumi' stands for 'distortion' or 'strain') who 1st appeared in #57,
Robot School
(37,
Astroboy goes to School
). You may recall Ladd named him "AL Mechanic" in the ELV.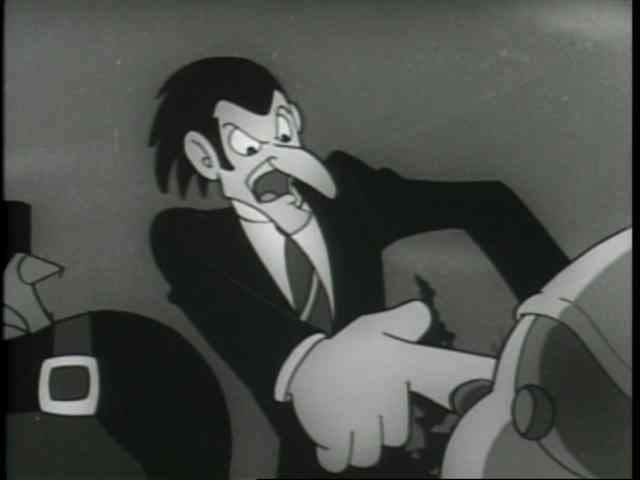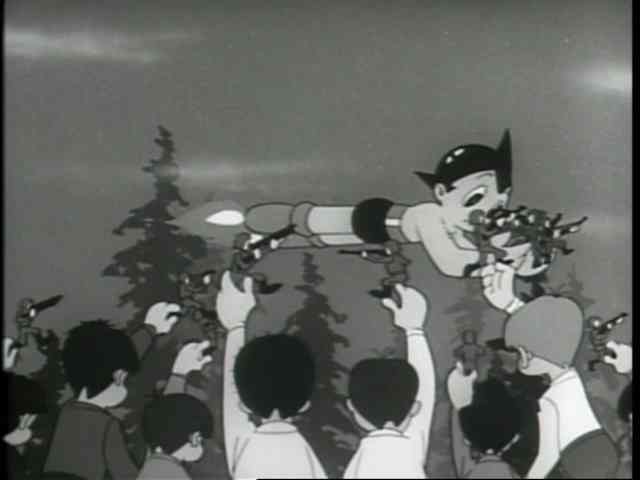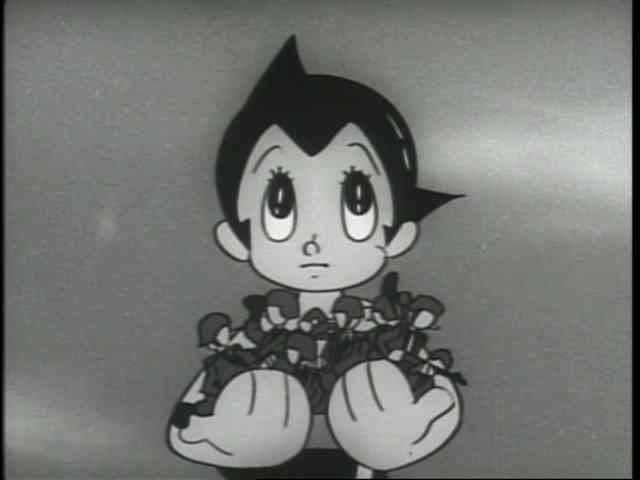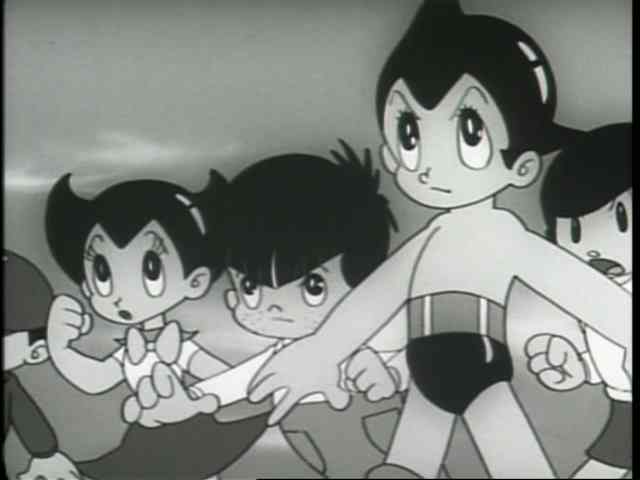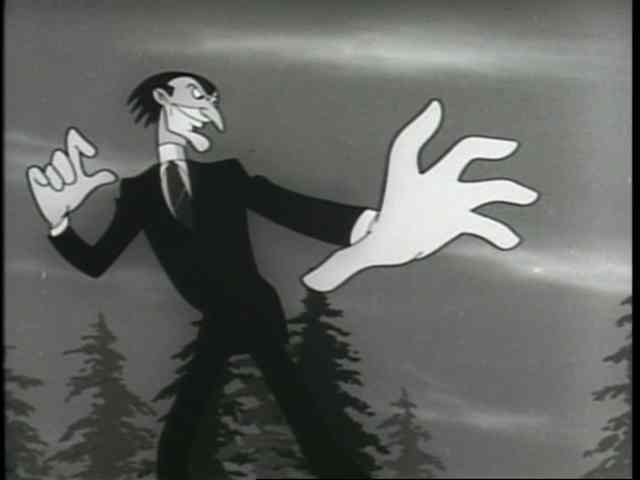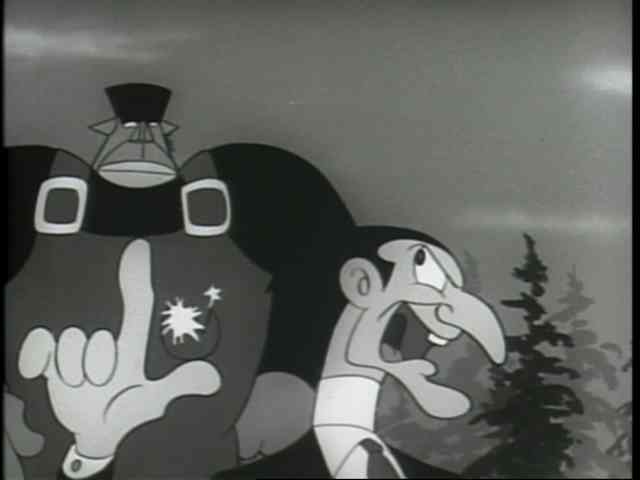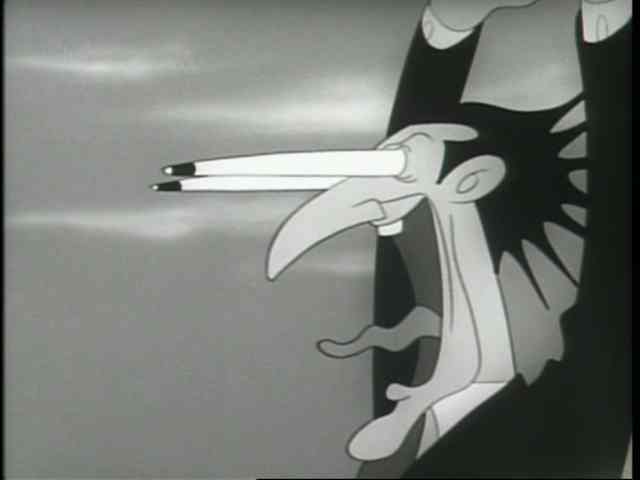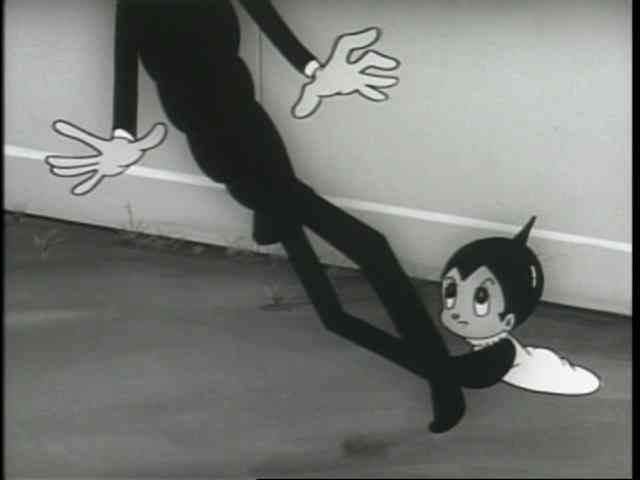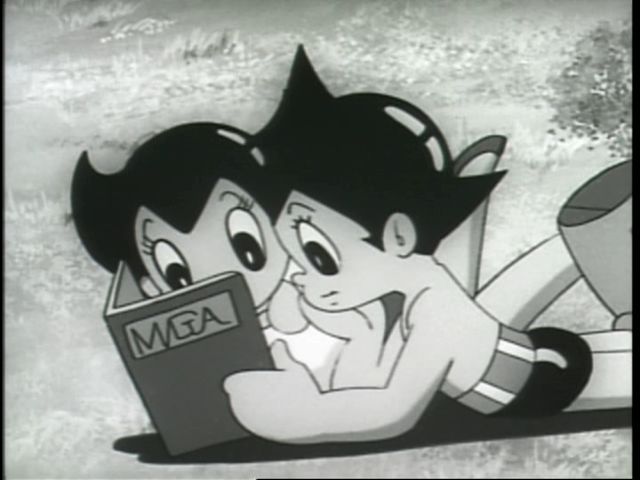 Elsewhere, in what appears to be Uncle Poi's home: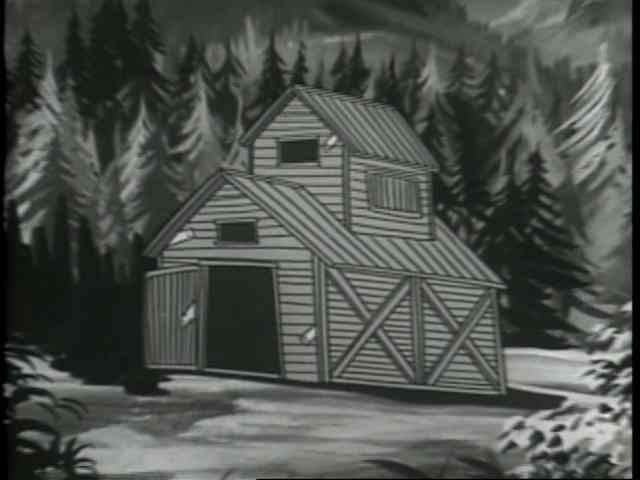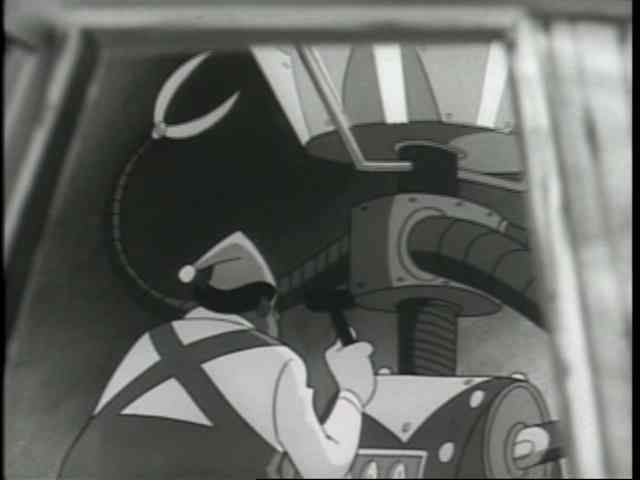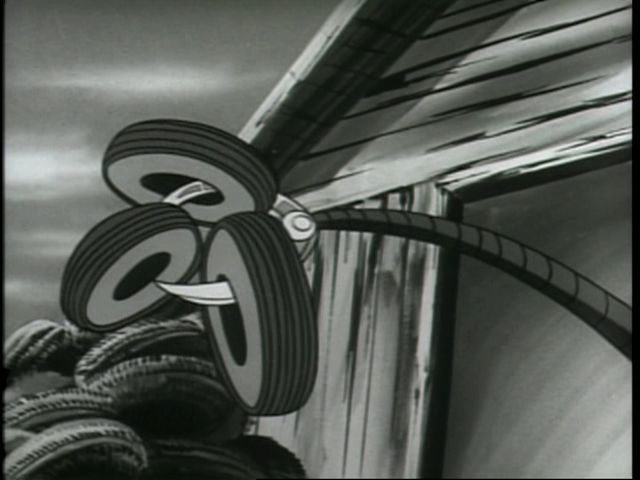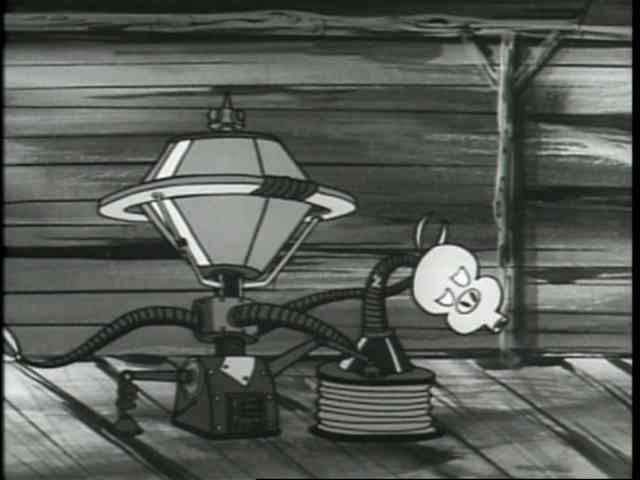 I think there is an animated GIF of this machine somewhere on this forum.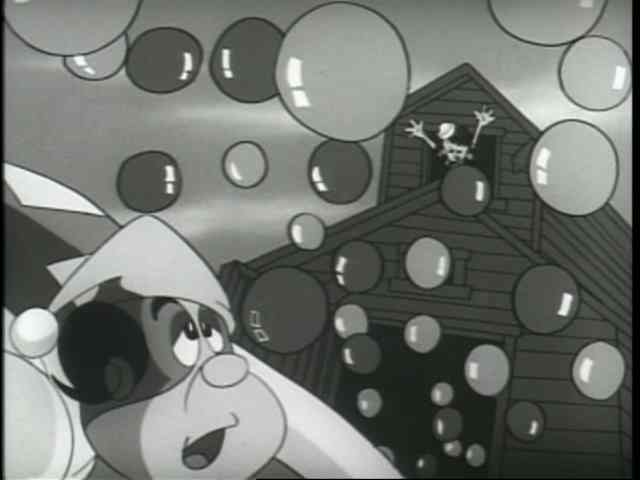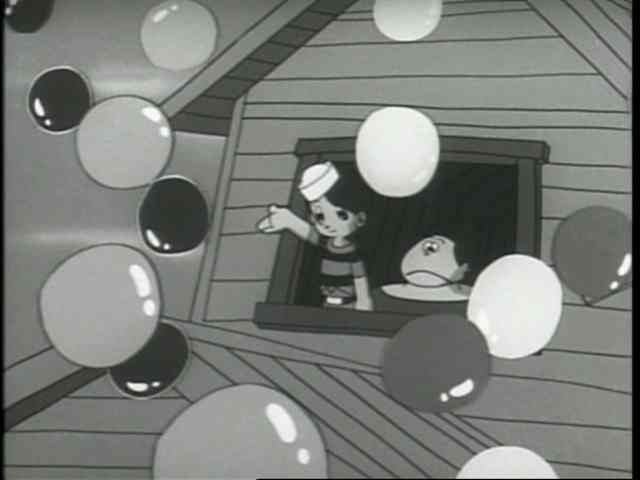 Anyone remember Jiro & his mama from #59,
Robot Buron X
(30,
The Super Duper Robot
) whose ELV name as far as I could tell was Joey or Howie or Toby. Anyway, they are Poi's family, I guess.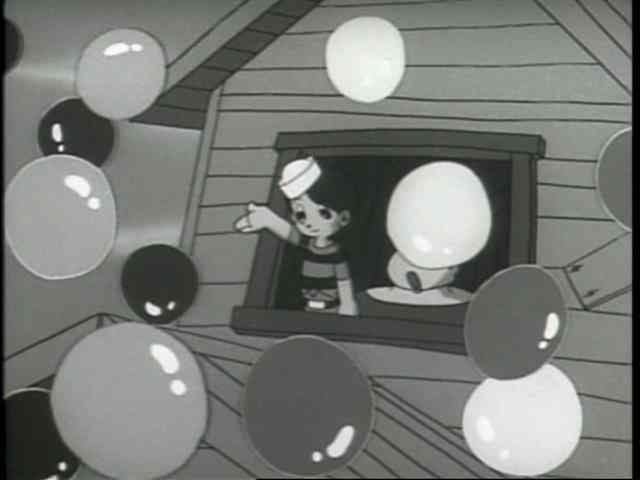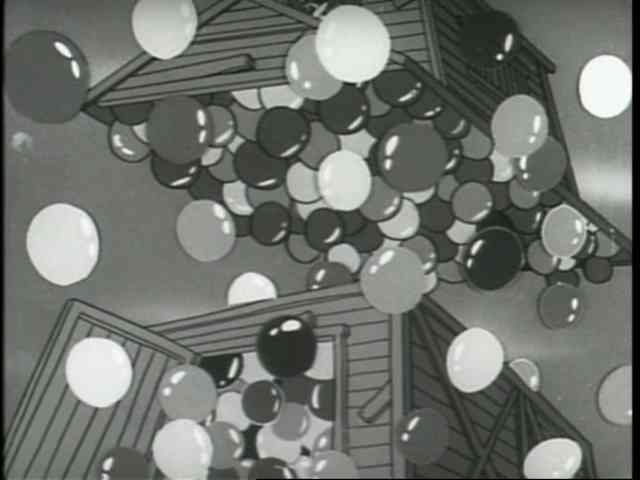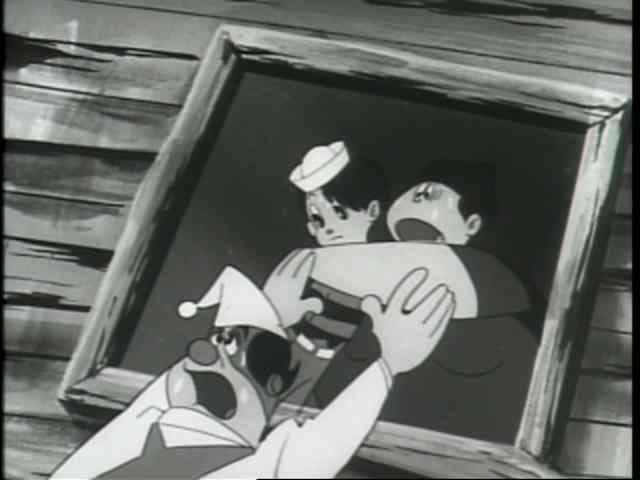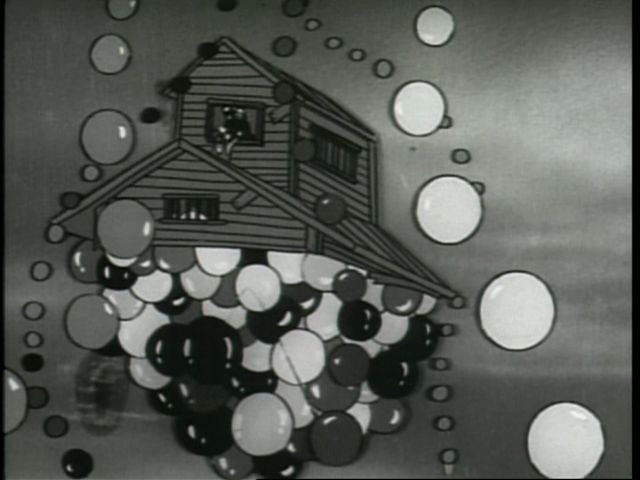 The balloon machine went out of control, & this happens. Oh, & the gas is hydrogen!
Elsewhere,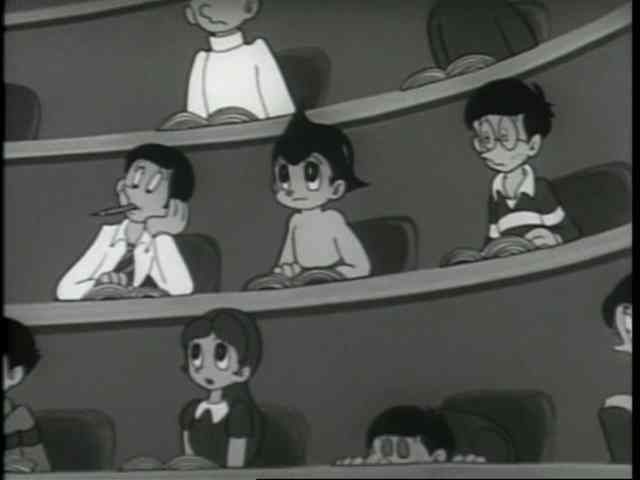 It appears Atom is in an integrated school.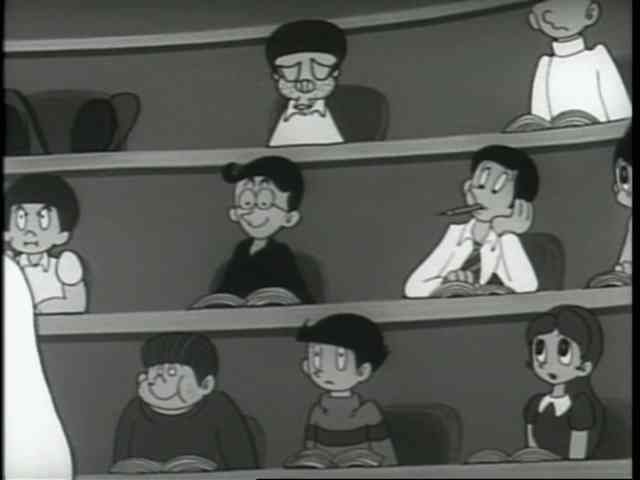 more to come--