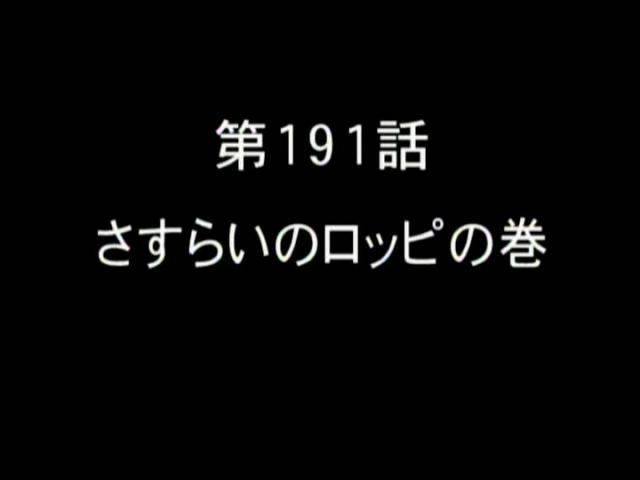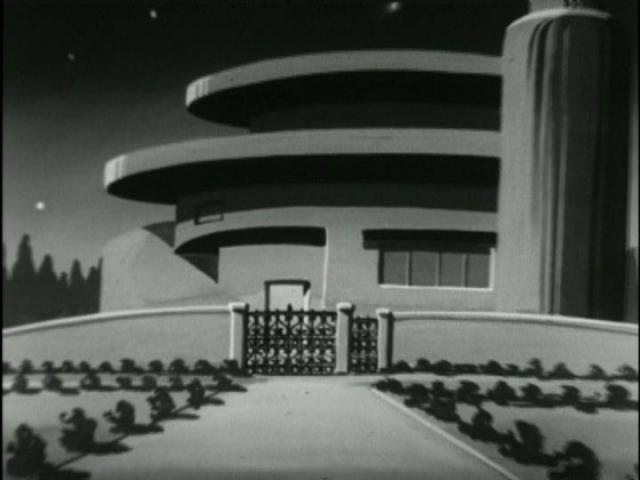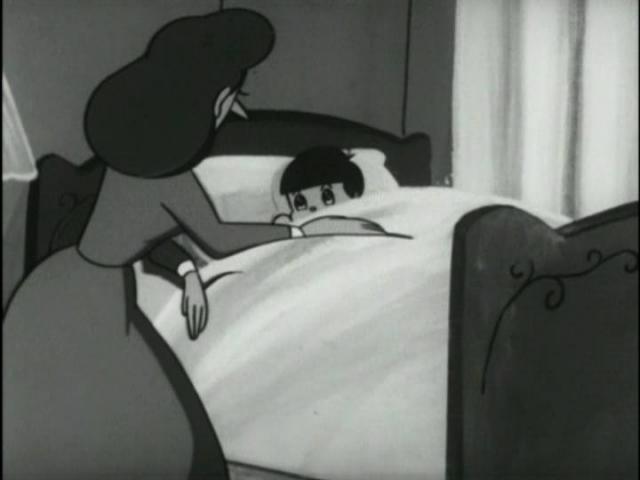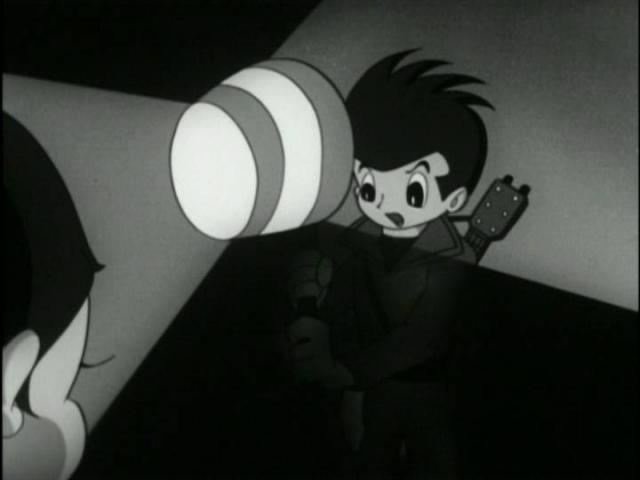 For some reason, Ropi visits this sleeping boy, but bumps the lamp, & awakens him.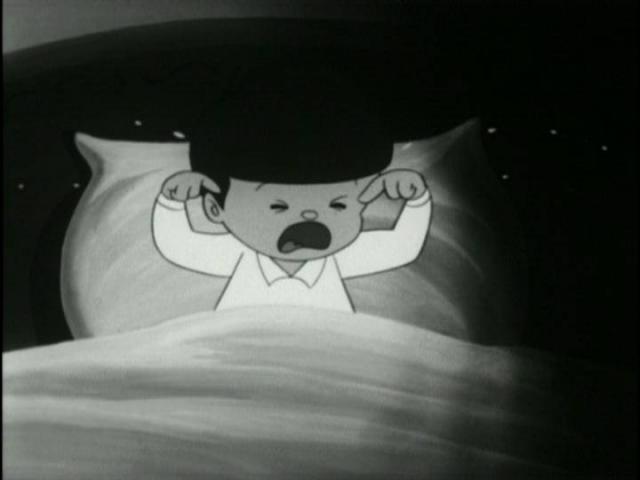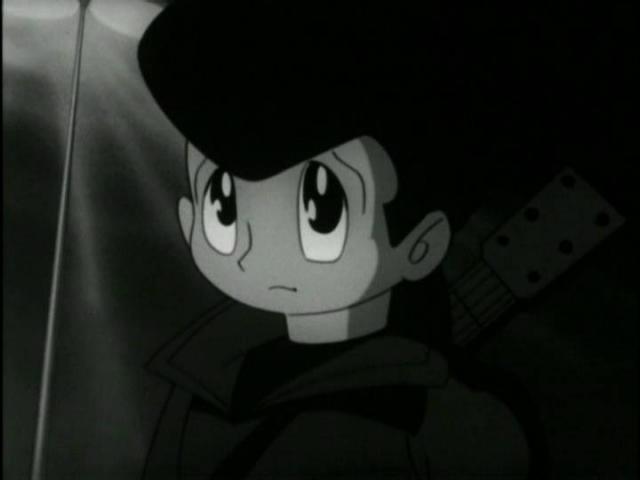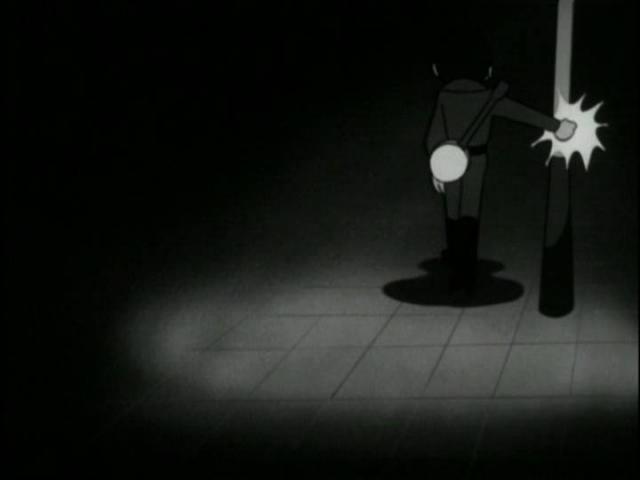 Missed it by that much!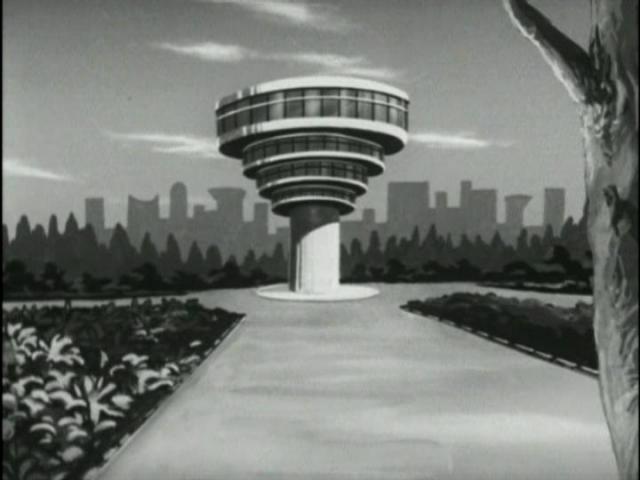 Our final visit to the robot school.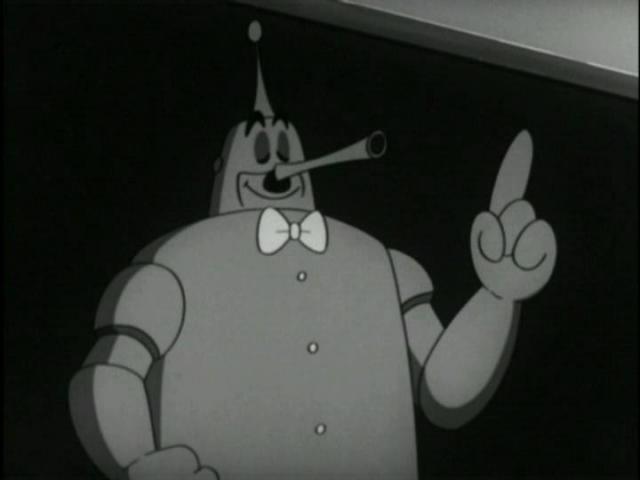 Kōchō-Sensei (the principal) is again teaching the class.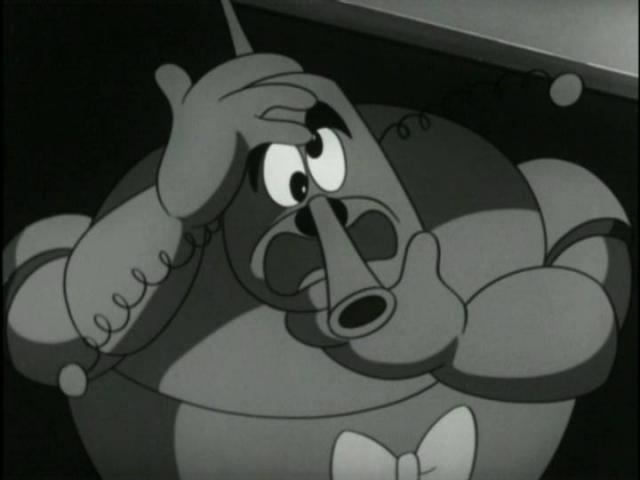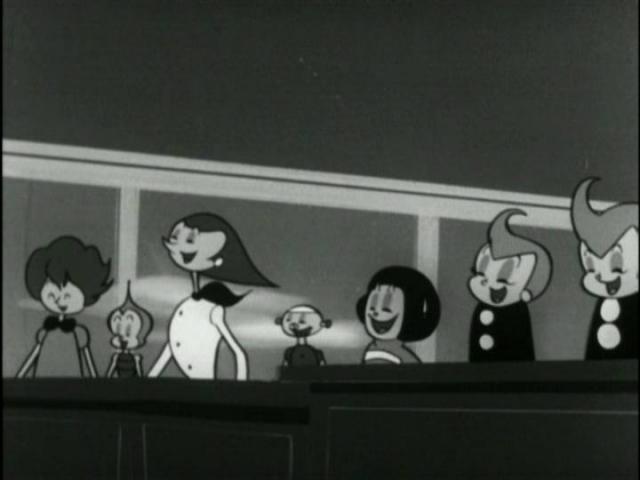 From right to left: Pin(g) & Pon(g) [in Japan, they say 'Pin-pon' whereas in the USA, they say 'Bingo' as an exclamation]; 2nd from the left: Choko ("Bumble Bee").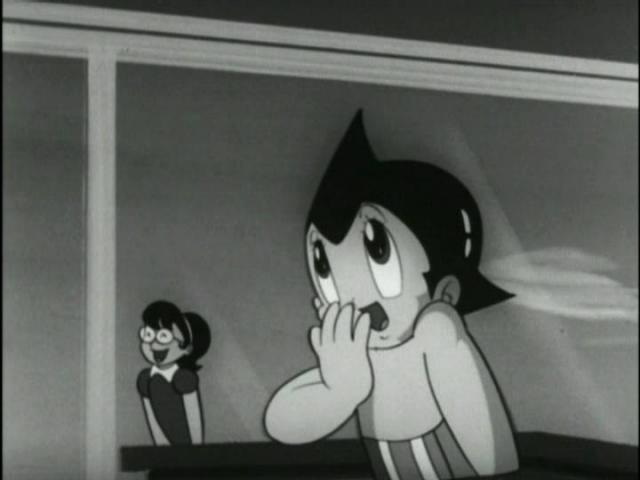 The girl at left appears to be human. At far right: Gongu ('Tuffy').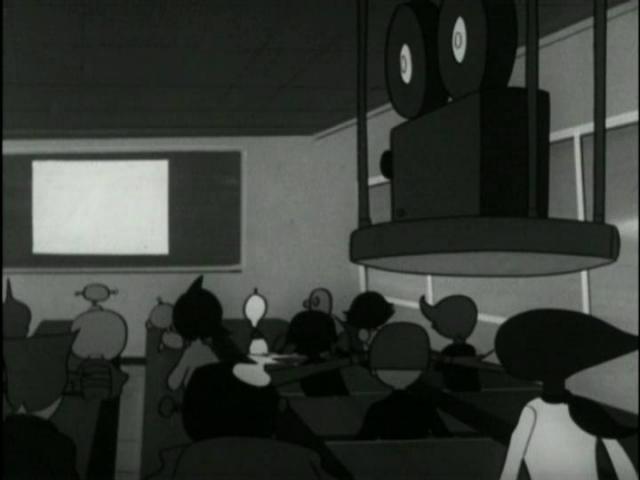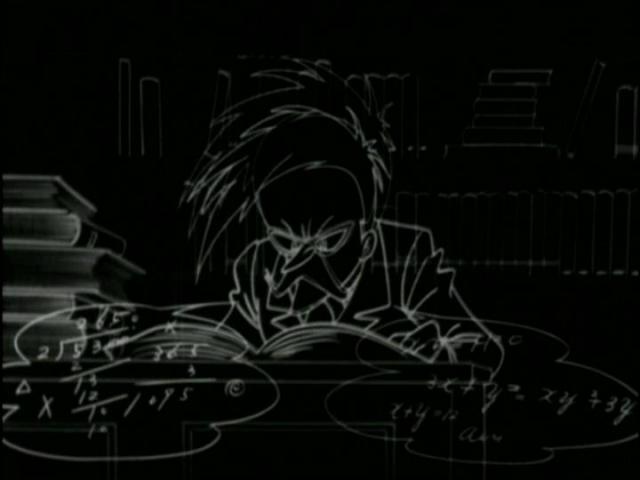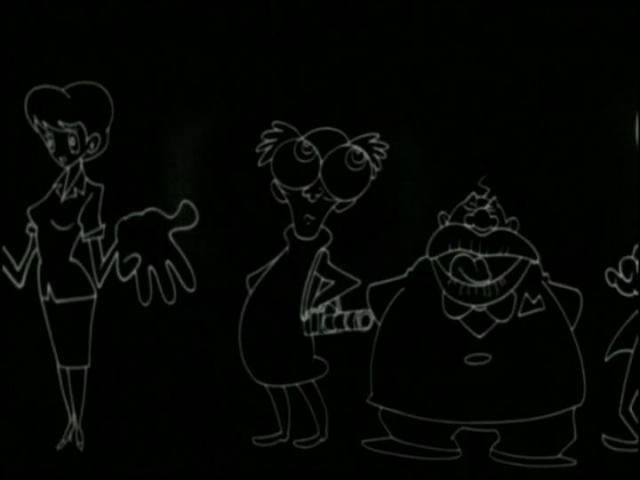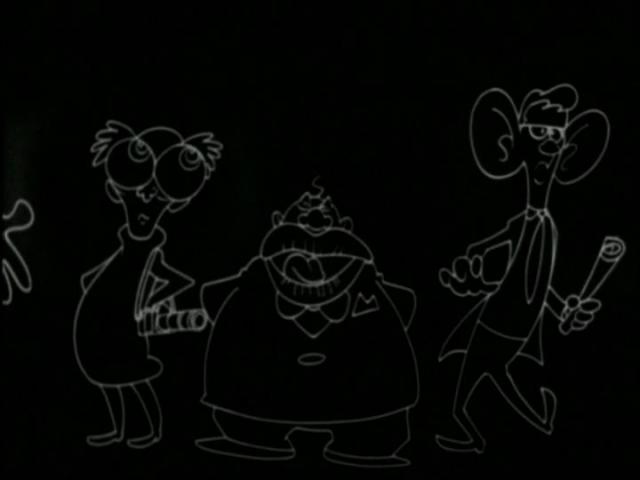 I am clueless about this film.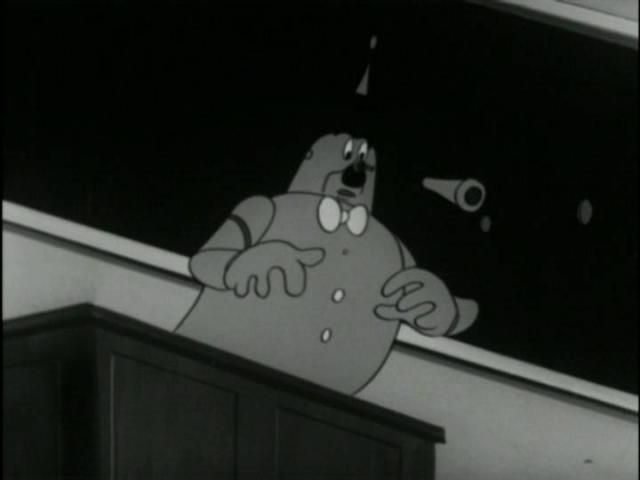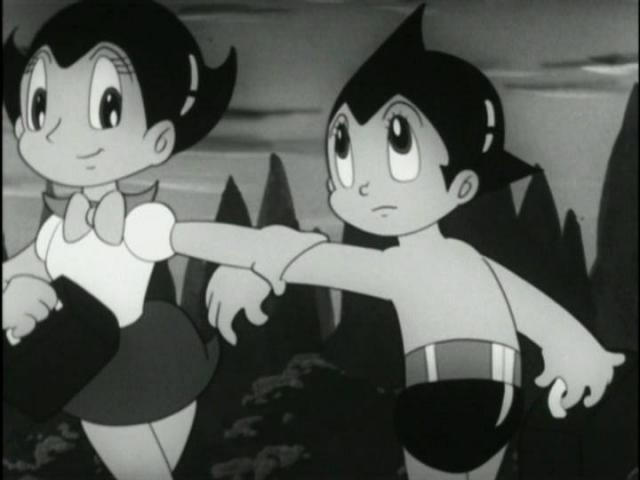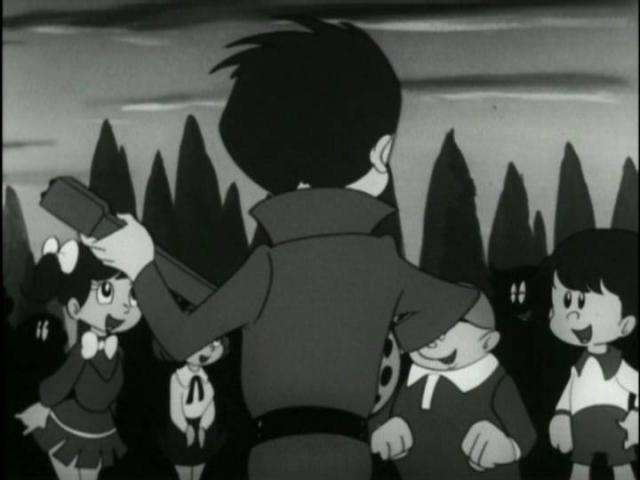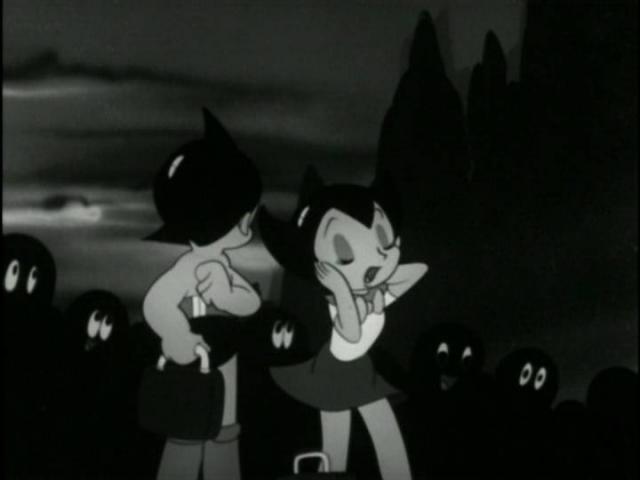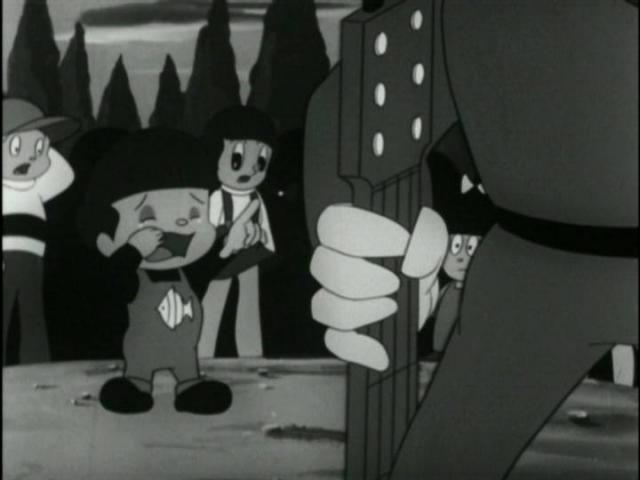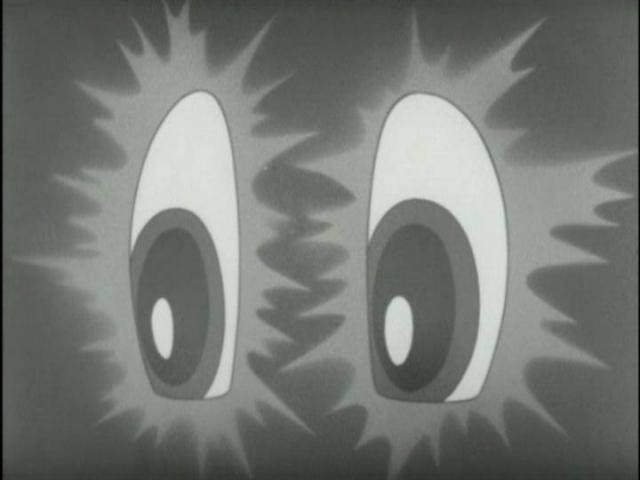 Ropi's hypnotic gaze!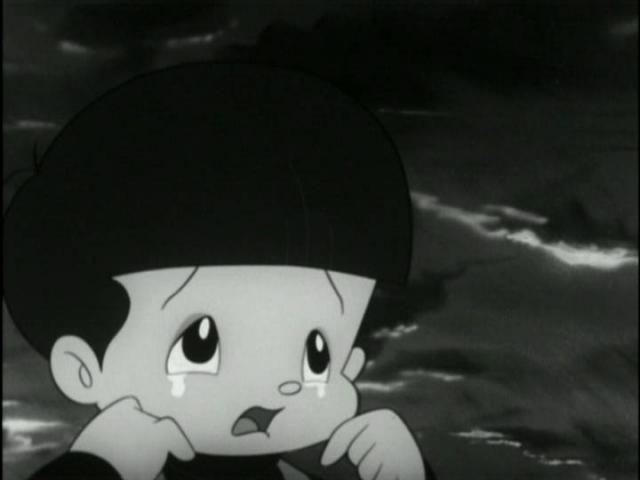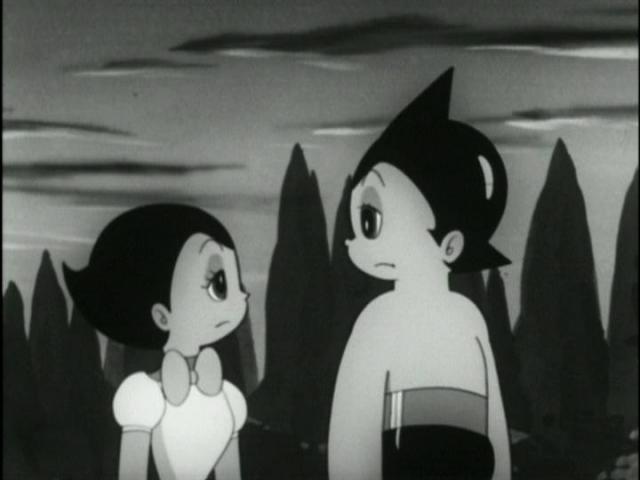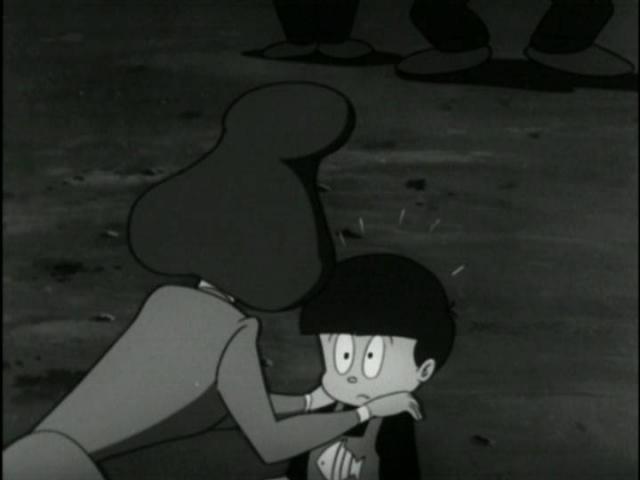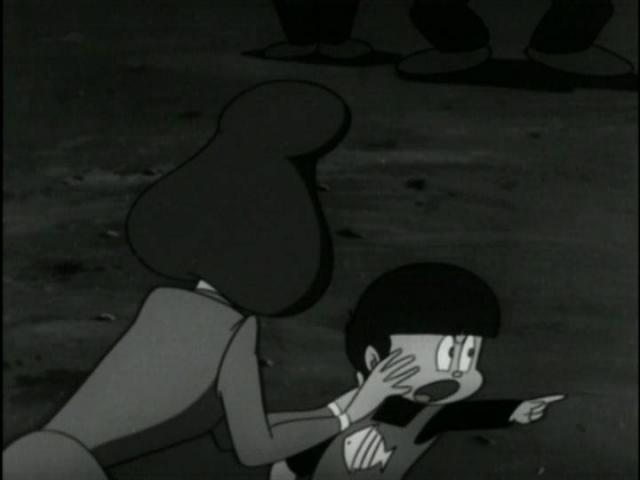 Another one for the tongues thread: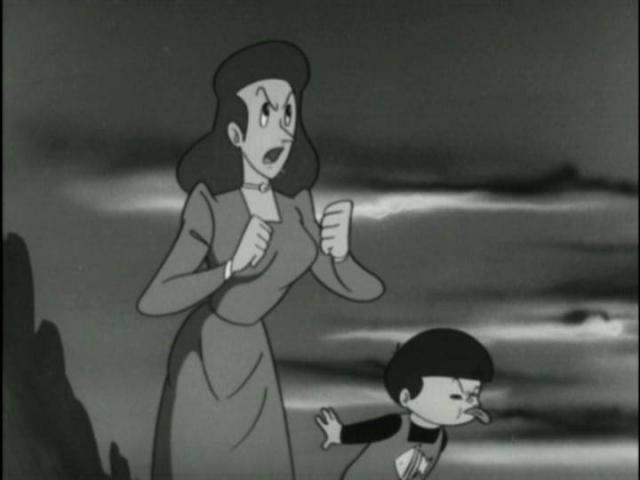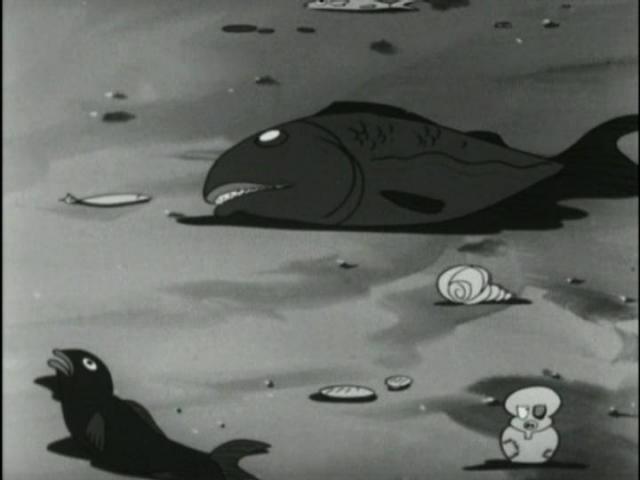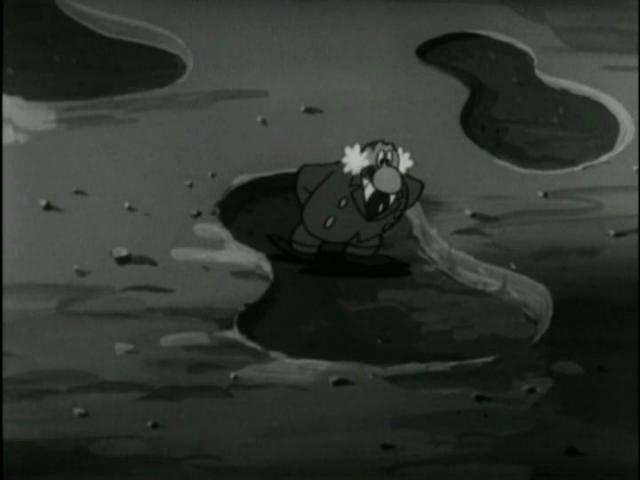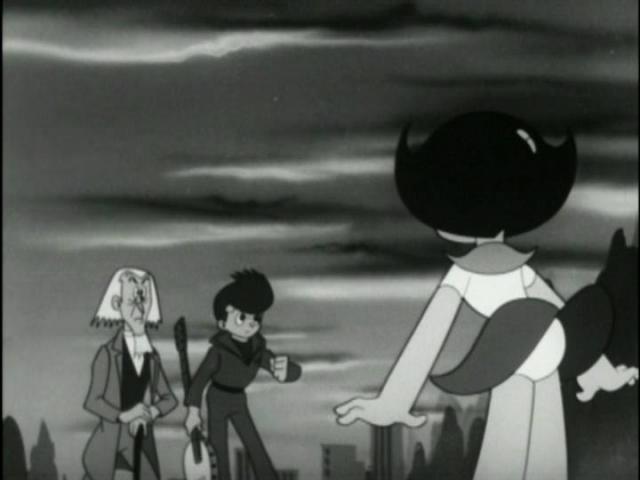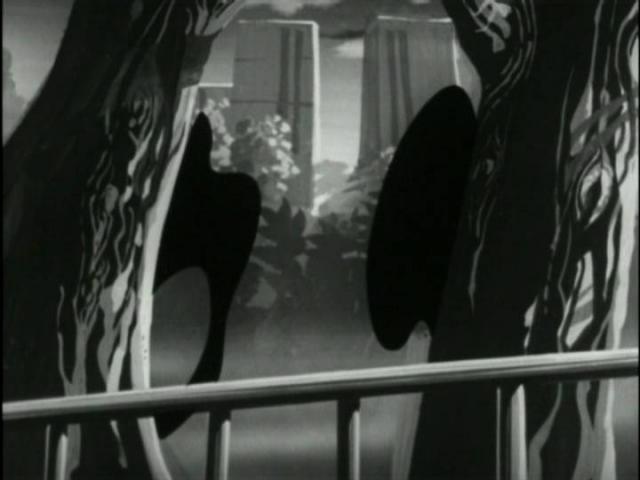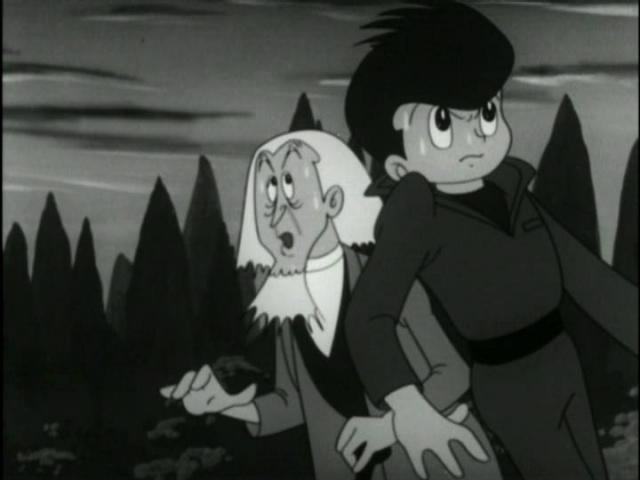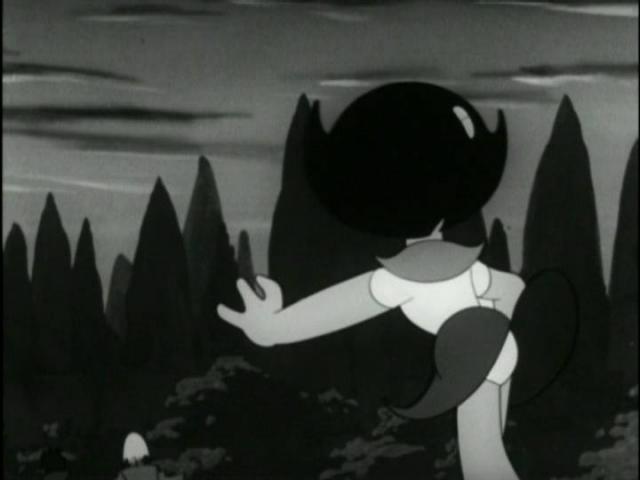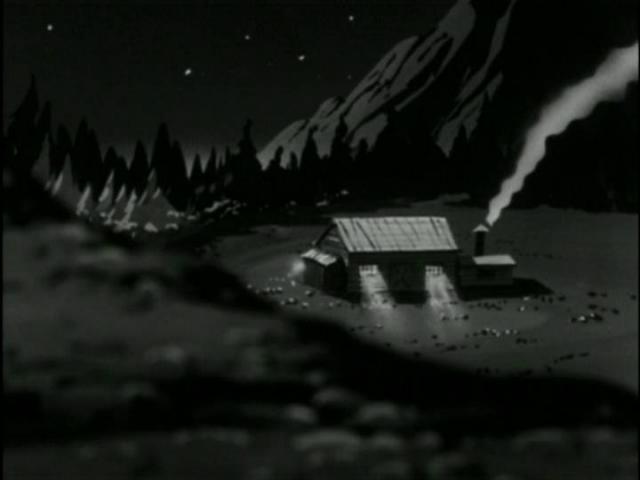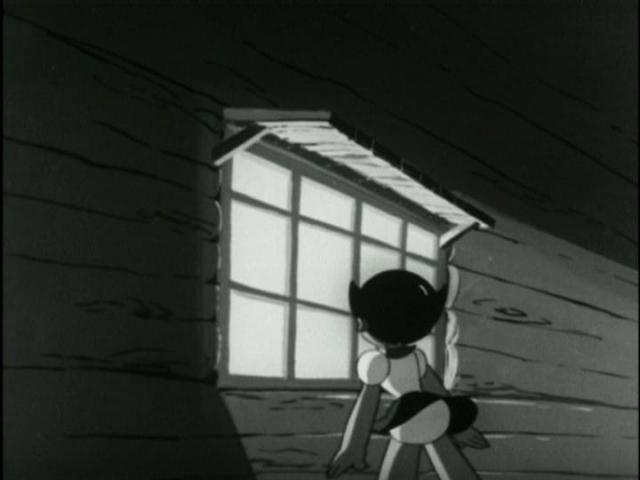 Uran, the Peeping Tomboy!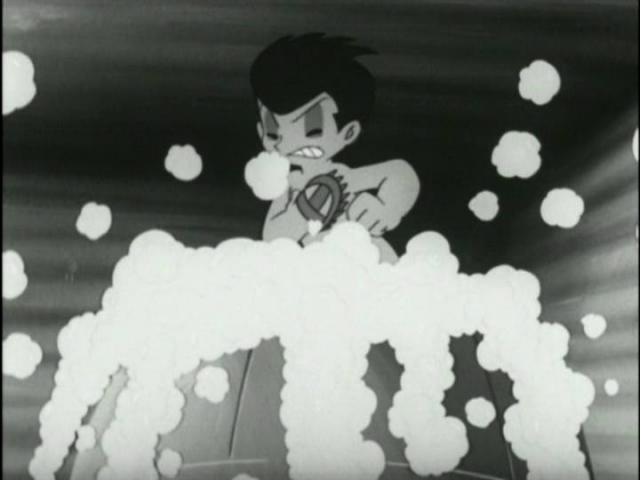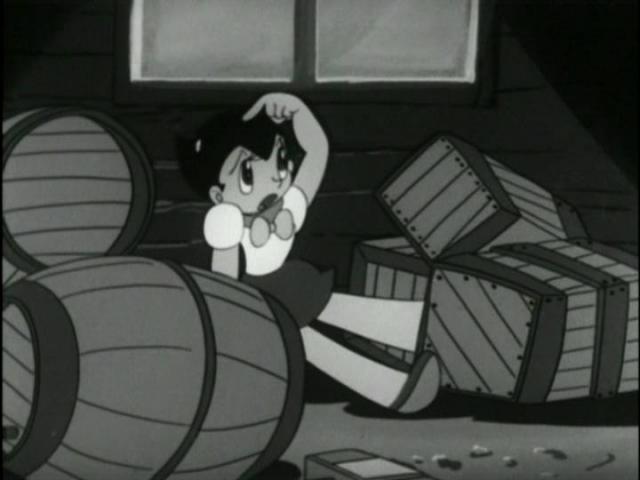 more to come--