O.k., One day before Atom's 11th birthday, I conclude my coverage of the 89 excluded episodes.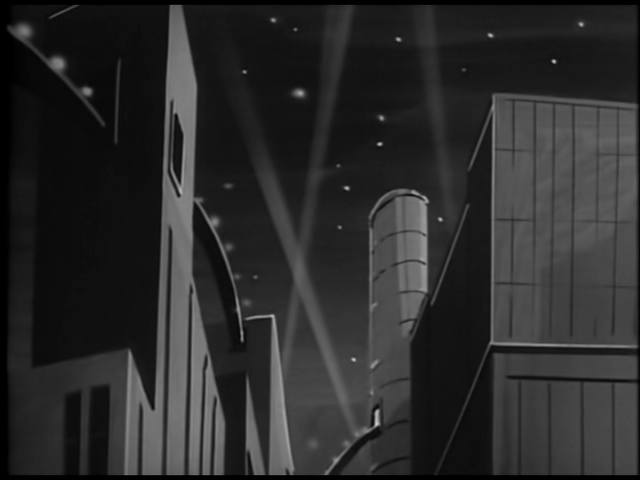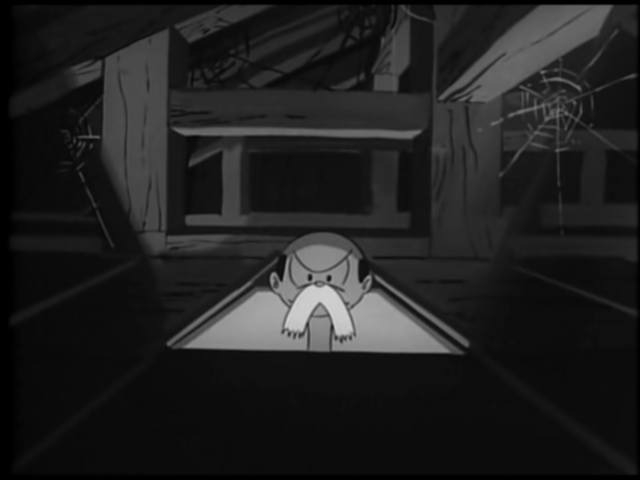 For whatever reason, Higeoyaji checks on the mice (or rats) living in his attic, only to find--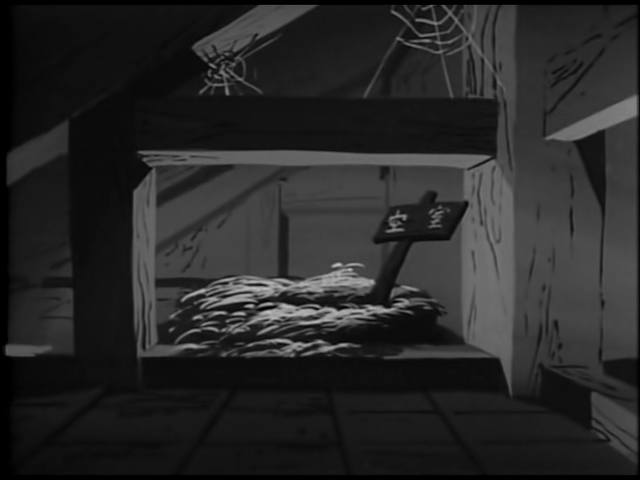 a sign indicating they have fled.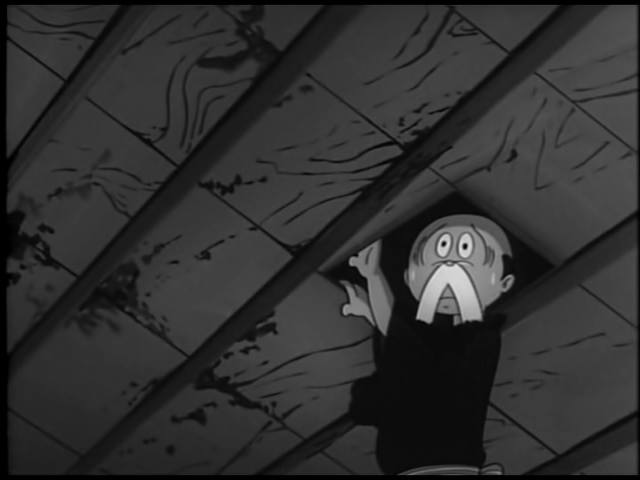 Immediately following this, critters begin migrating toward the poles.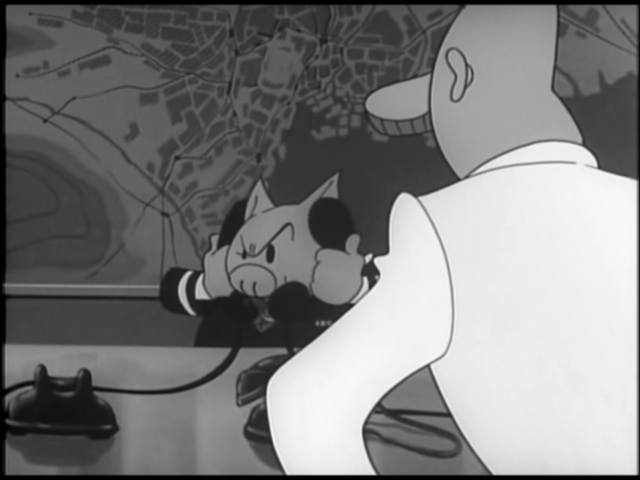 Why Nakamura morphs into a pig, who can say?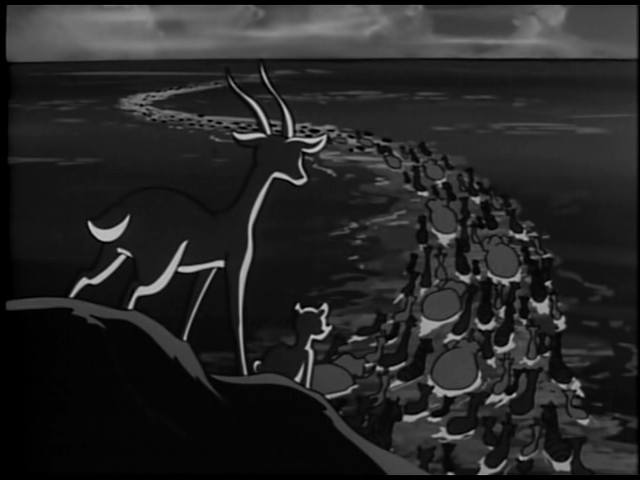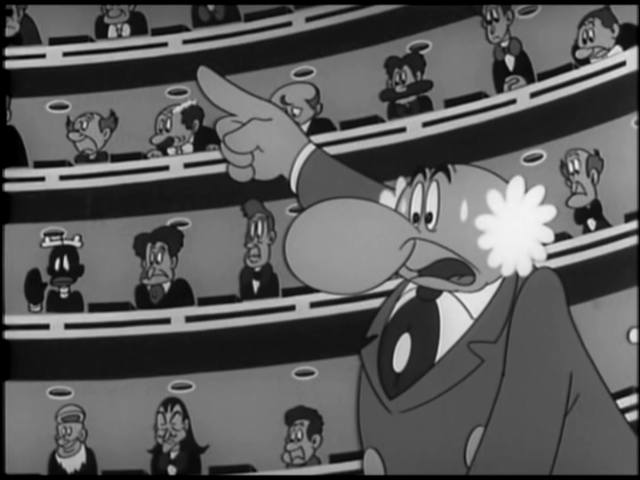 I checked my notes, & found only 1 reference to the savage appearing in the theater along with the scientists:
119, Flying lens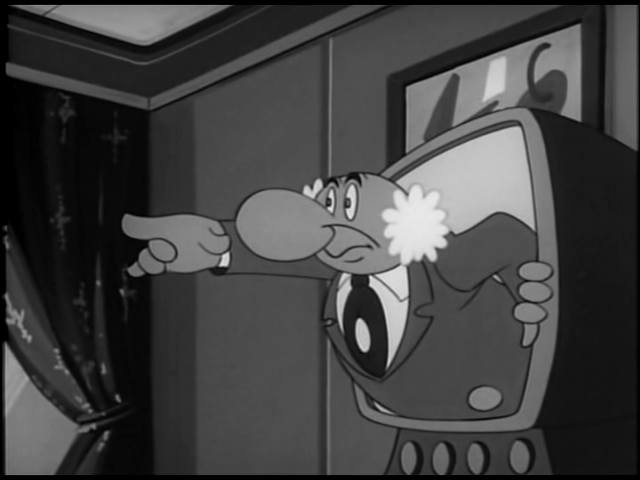 Another out of screen occurrence.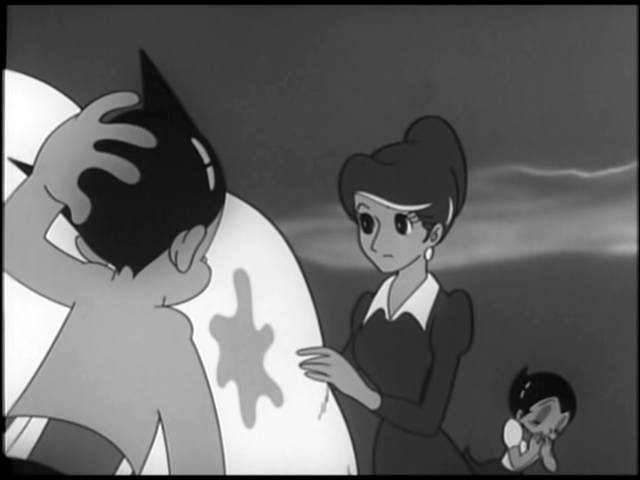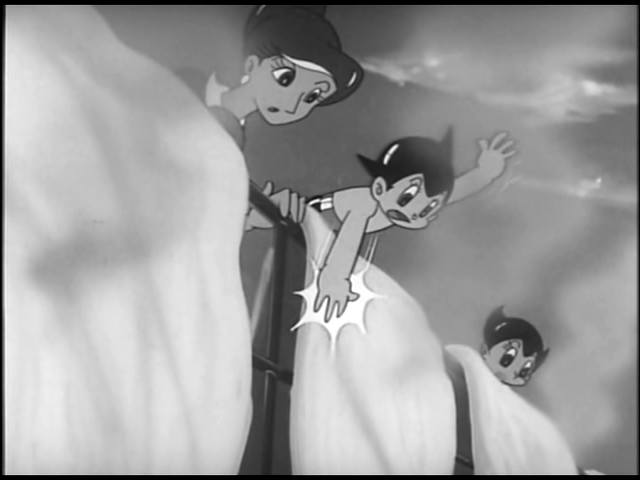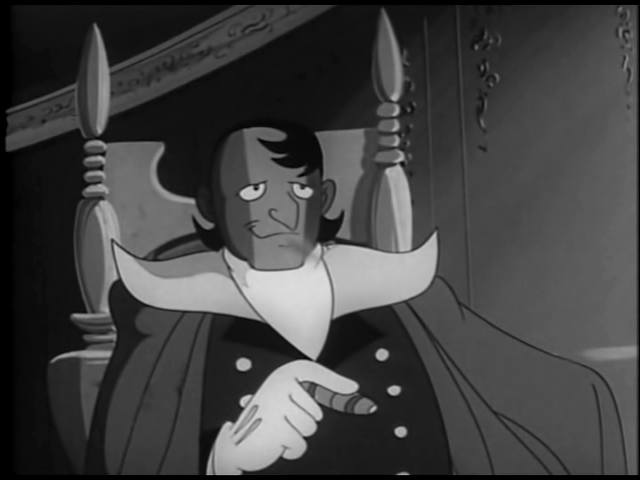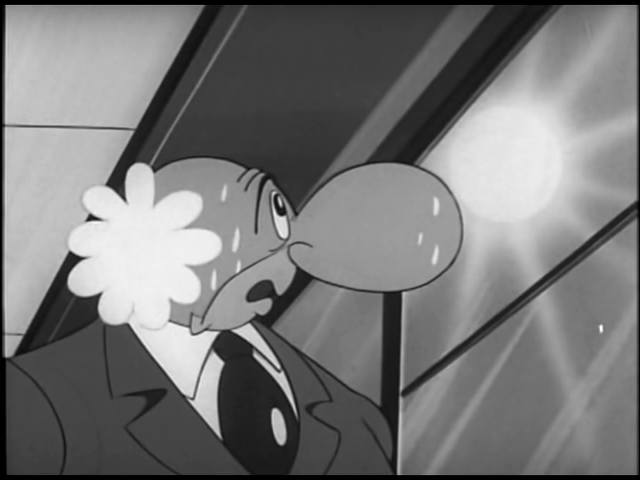 The Earth's warming is caused by the sun!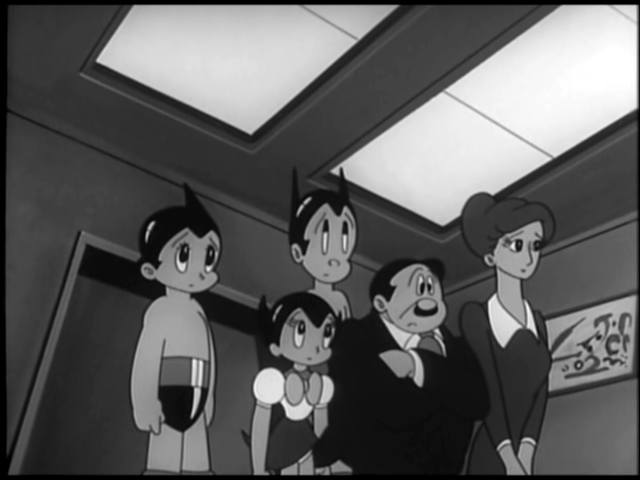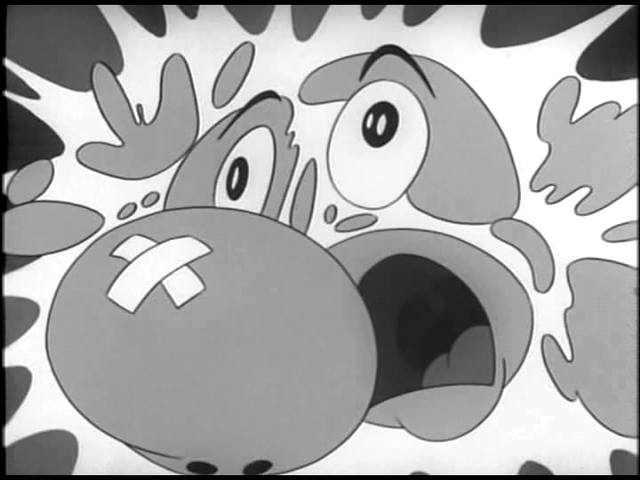 Who knows, the sun might explode--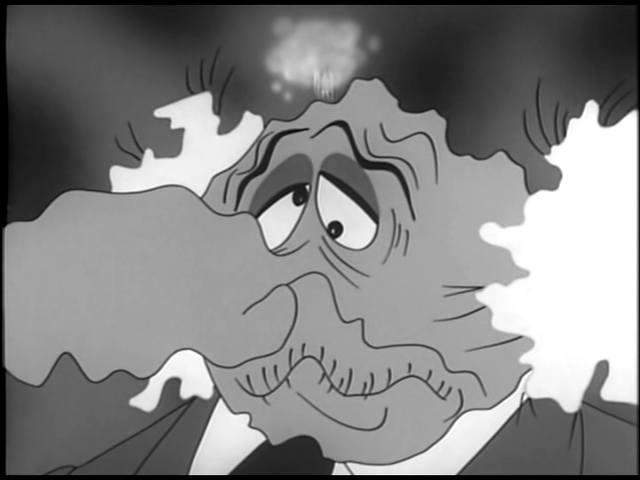 Or shrivel away.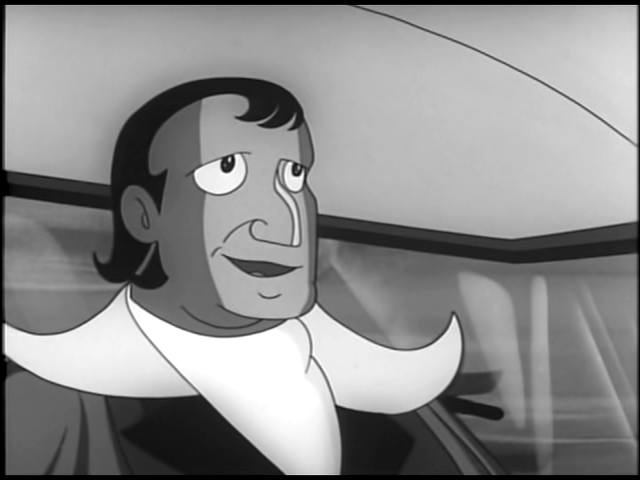 While nearly all humans prepare to escape into space, Napoletan intends to stay, & declare himself king of Earth.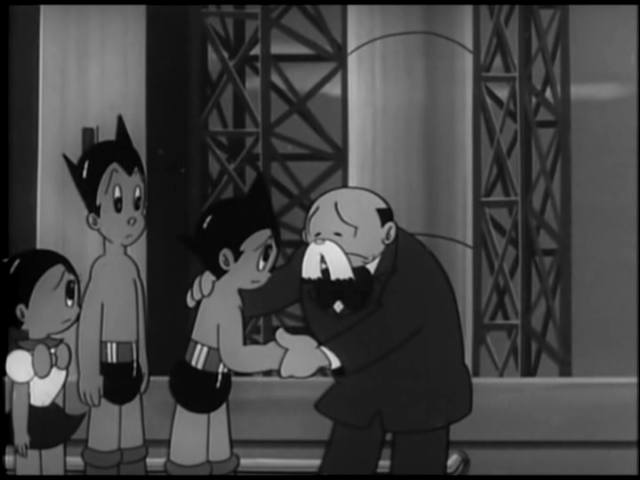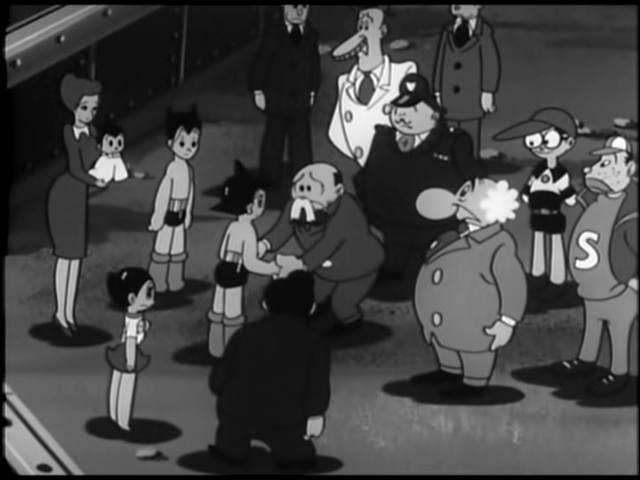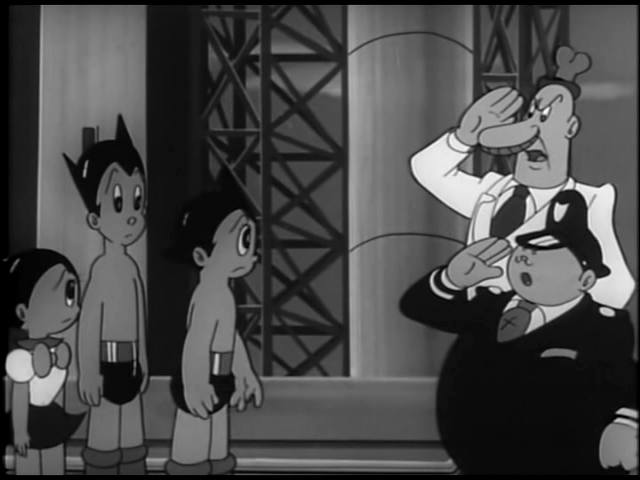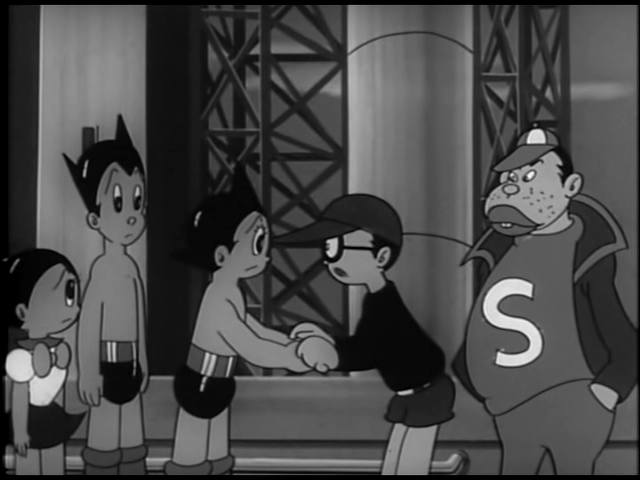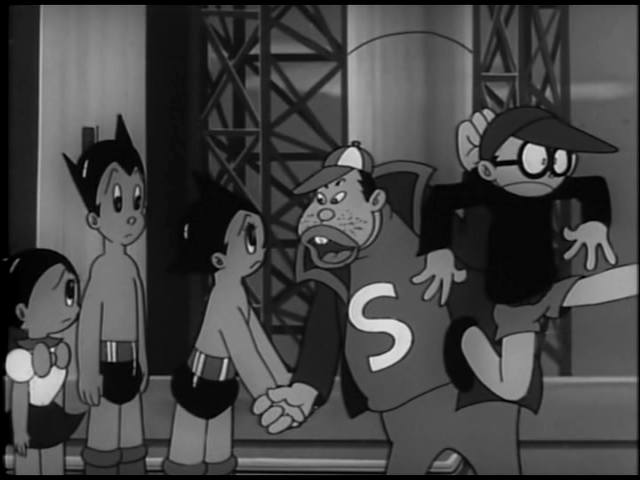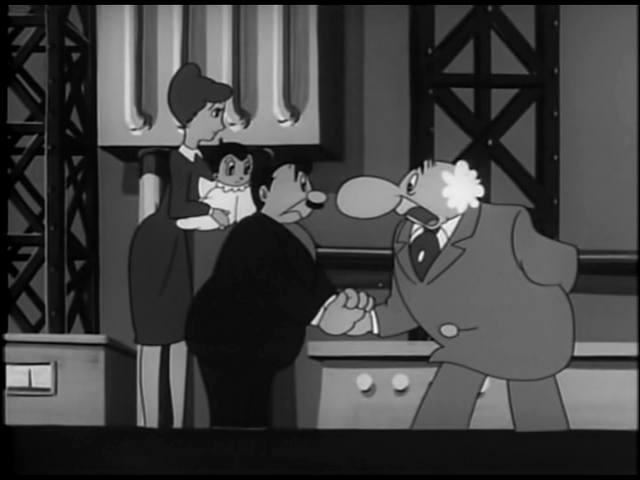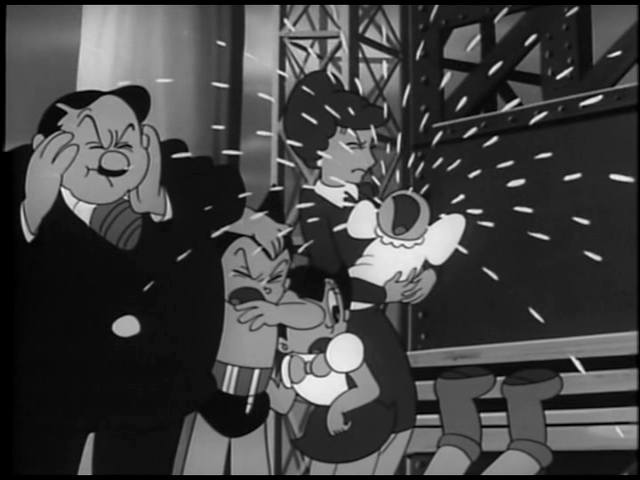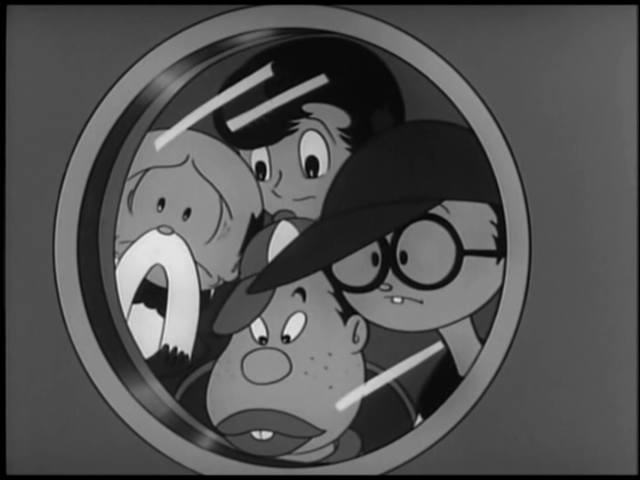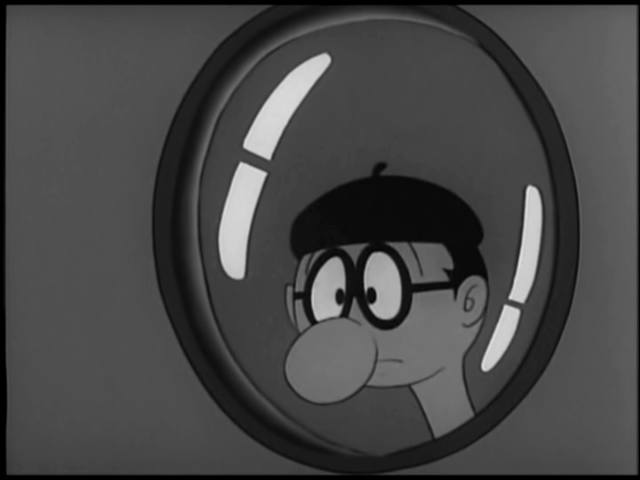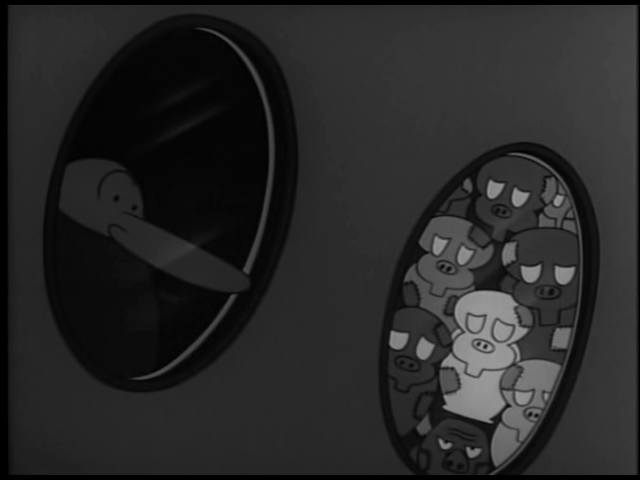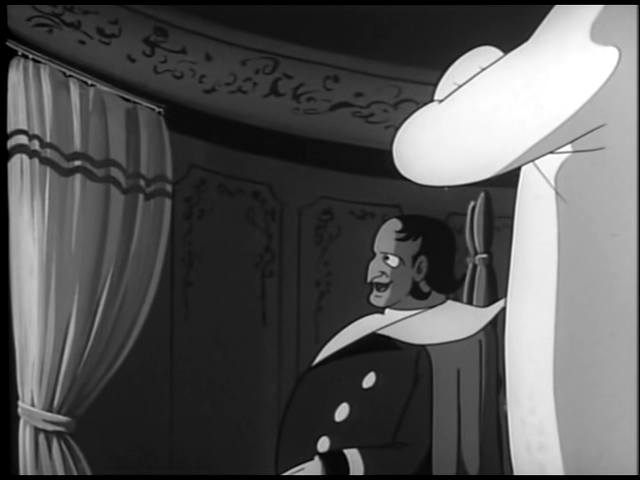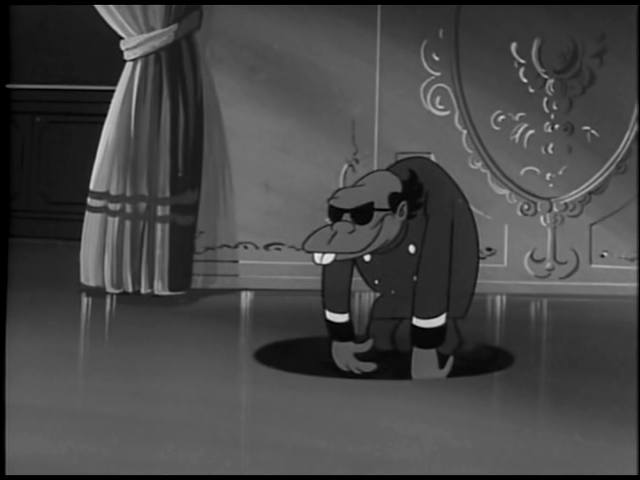 Napoletan's henchman, though we see very little of him.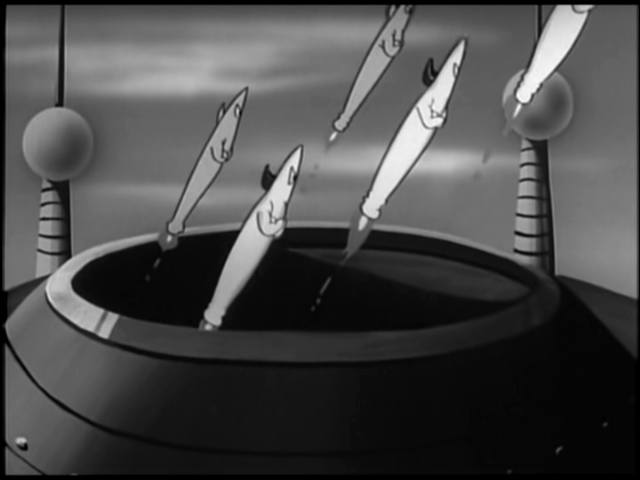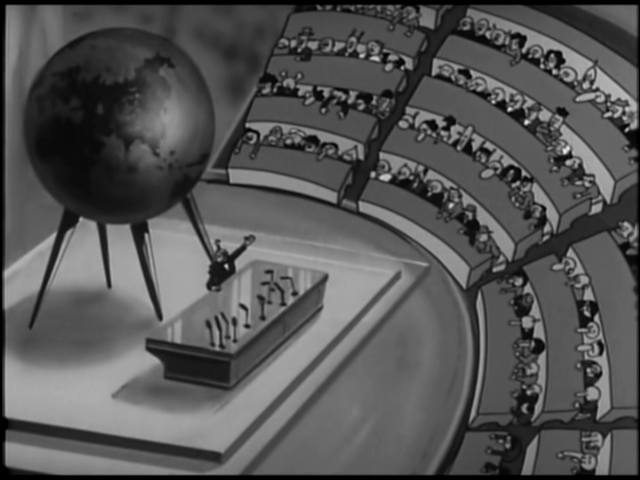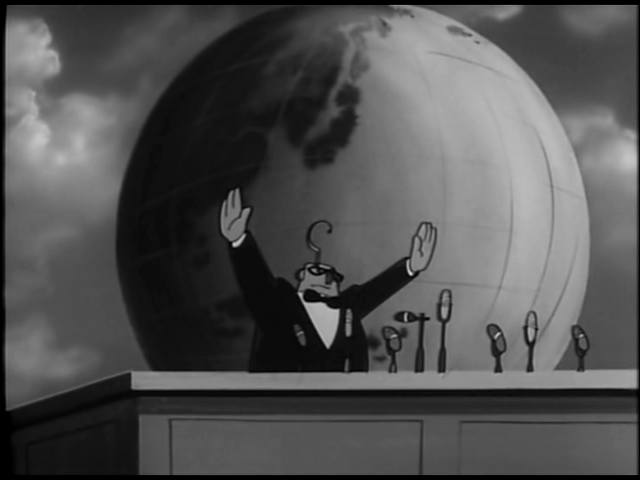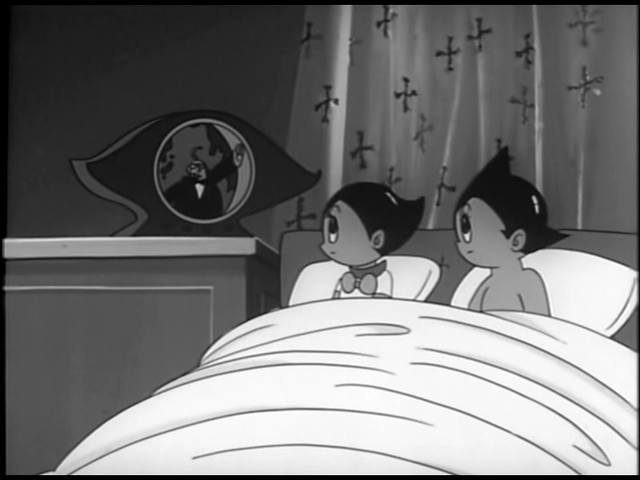 What could be cuter than several little ones snuggled together in bed? It is a sad commentary on our race that certain States or counties take a dim view of this, and insist that each kid has his own bed, & some even demand separate rooms.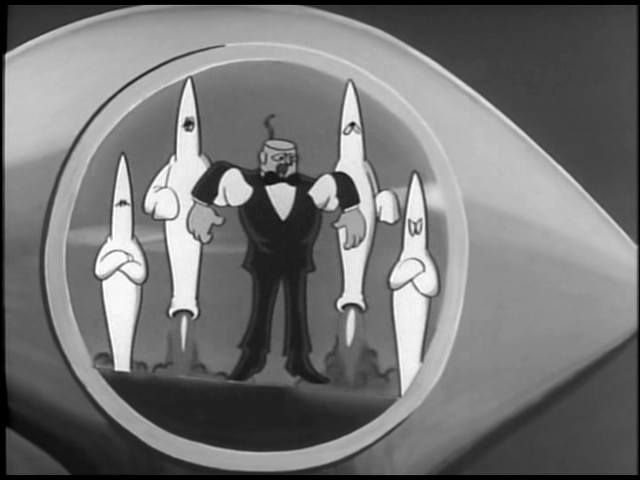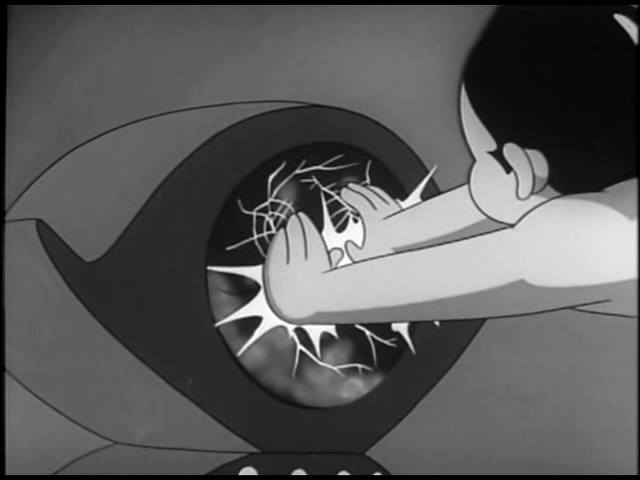 Now, for an
into
the screen attempt!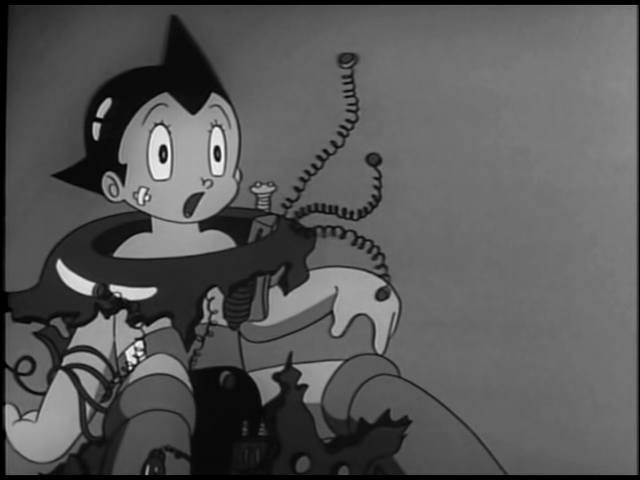 It only works the other way.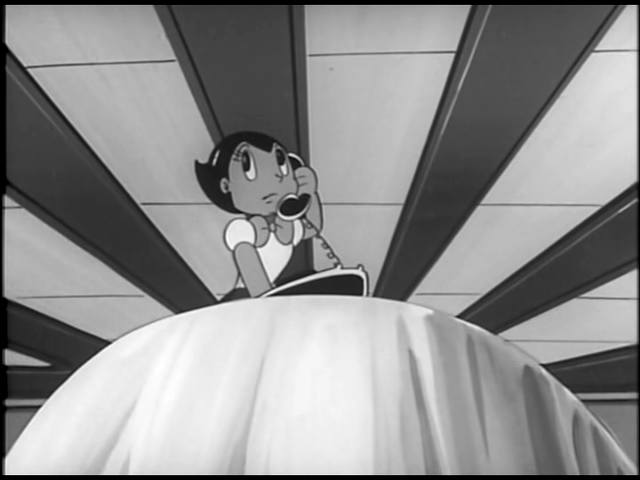 The sub says "It's an
irrational
call." To which Atom replies with
international
call.
International:
INTAANASHONARU
Irrational:
Fugōri
-google trans.
I did not record the audio of Uran's speech, as it did not occur to me to do so.

It does seem strange to me, though.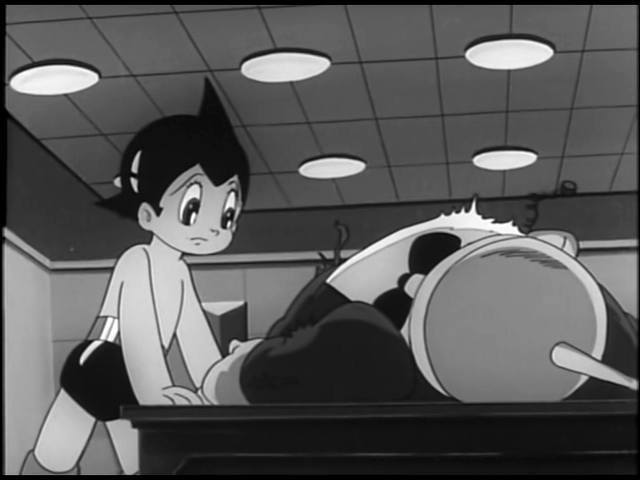 The dying Robot President's last request, is that Atom succeed him. Atom says it is too much for him, but they talk him into it.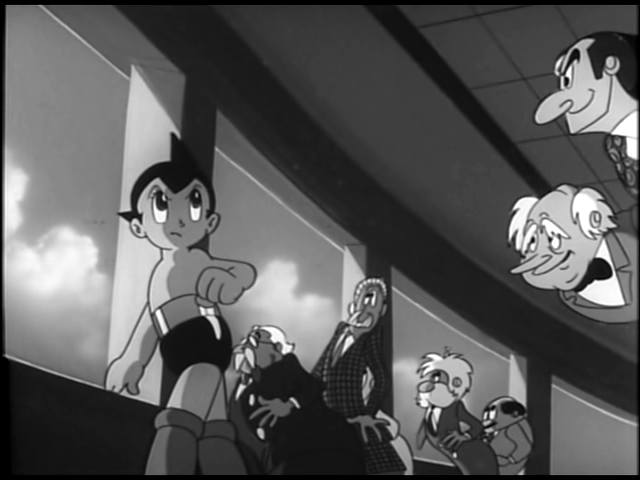 Napoletan sends warning to the robots that he is the Earth's ruler, & any resistance will have consequences.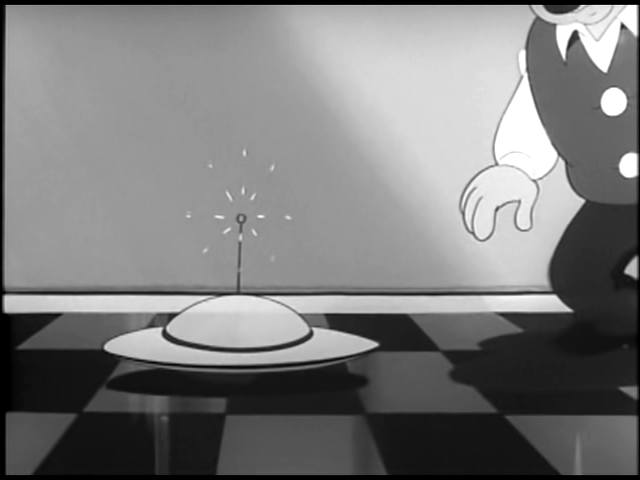 No, this is not the Twilight Zone episode
The Invaders
, but this flying saucer is delivering Napoletan's ultimatum: cease defeating my works of evil, etc., or else.
What follows are Napoletan's various attempt to persuade the robots to declare him Ruler: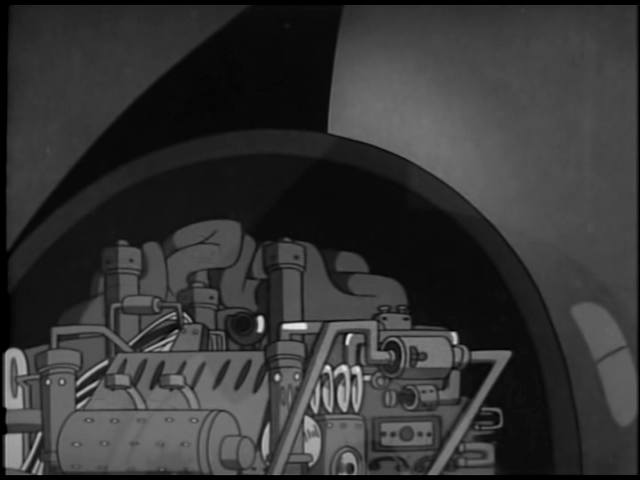 Though Atom's head is little more than a decoration, it would seem strange to show gears turning inside his chest, to indicate thinking.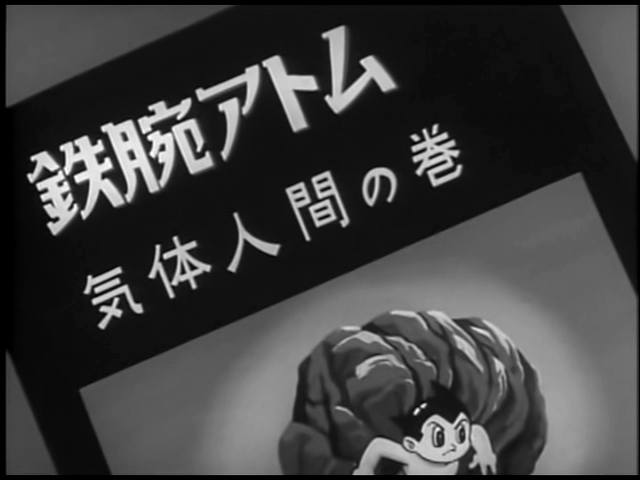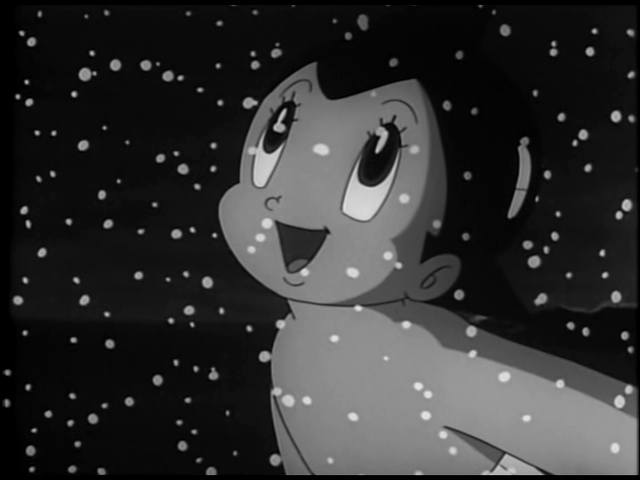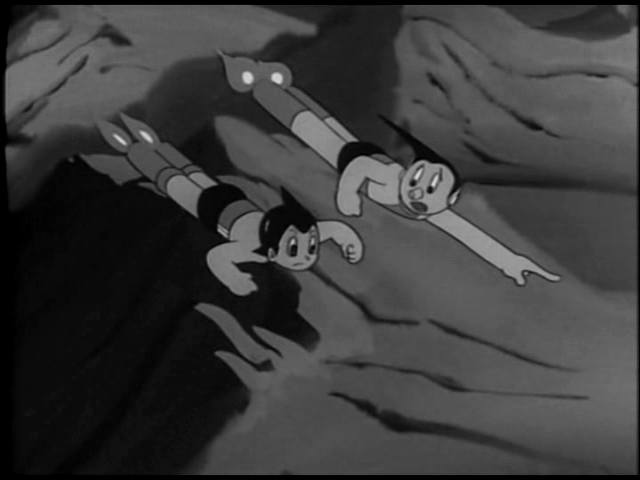 I think I have seen this other robot before, but I just cannot recall where or when.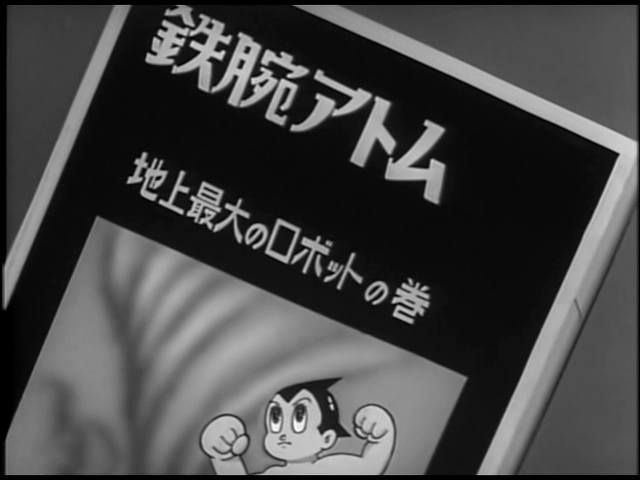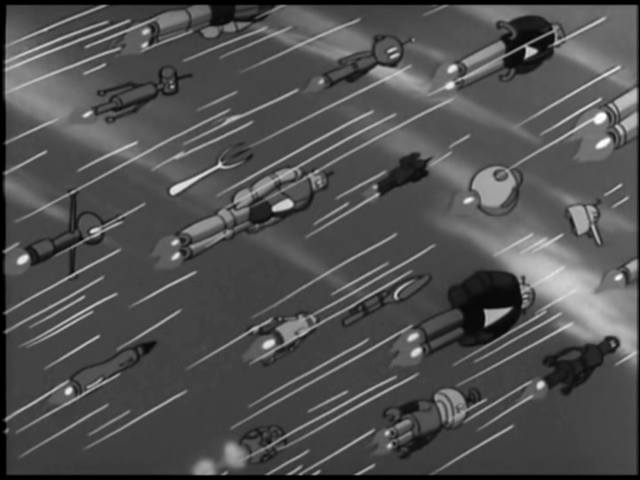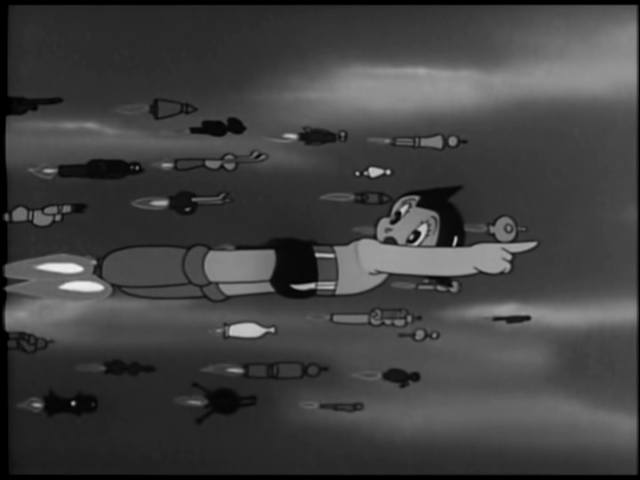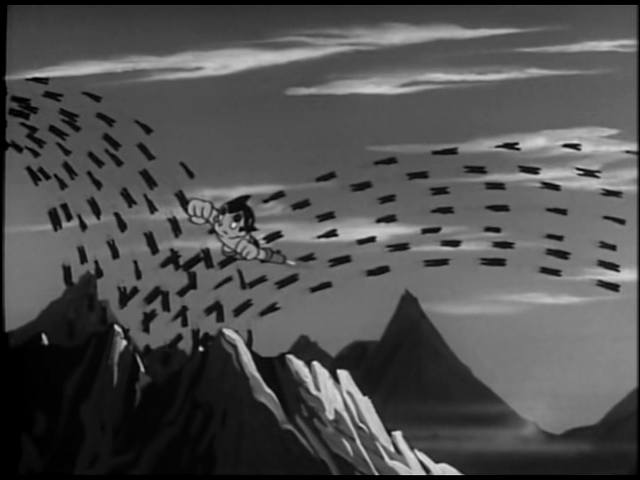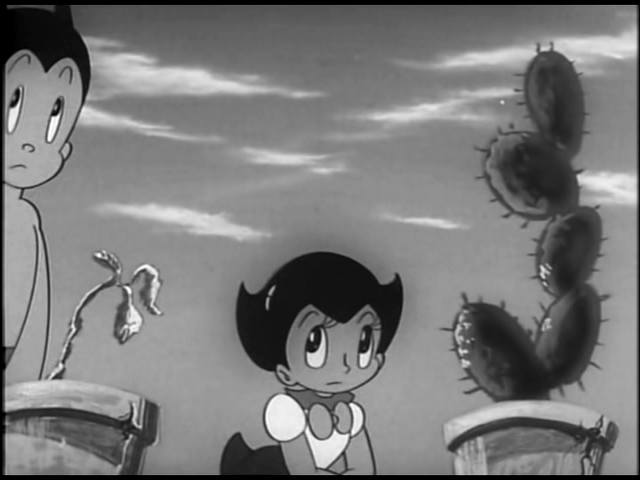 Only the cactus is enduring the heat.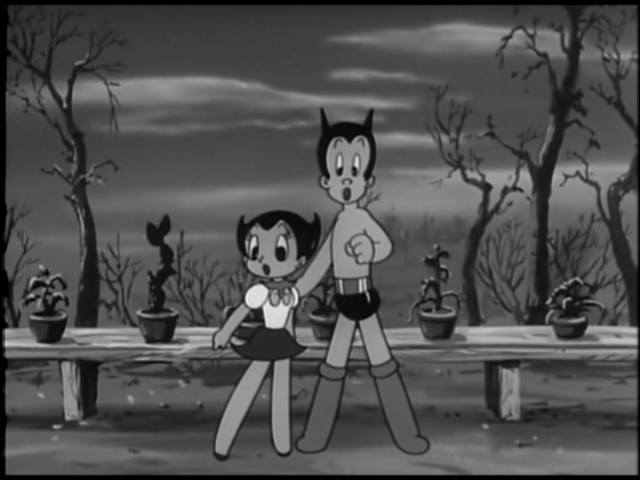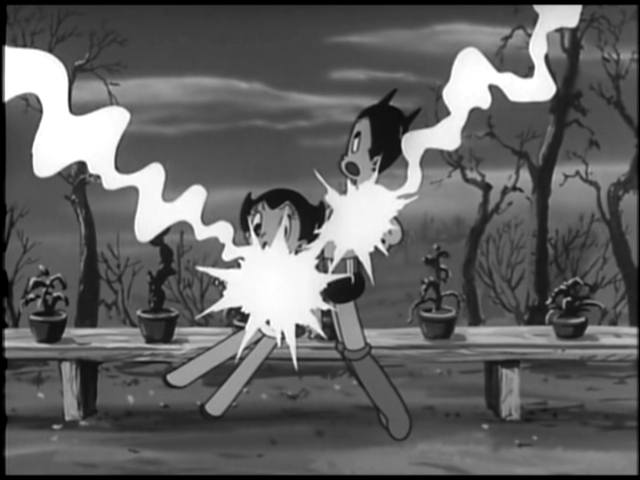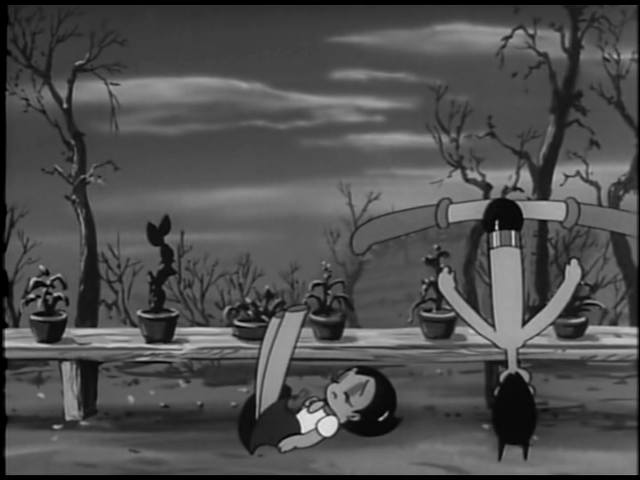 The first of the hostages are taken.
to be continued--