---
---
---
---
Kokoro Robot
Posts: 25
Joined:

11 years ago

Location: Japan
Contact:
---
Robot Revolutionary
Posts: 4284
Joined:

17 years ago

Location: USA
I have the Takara figure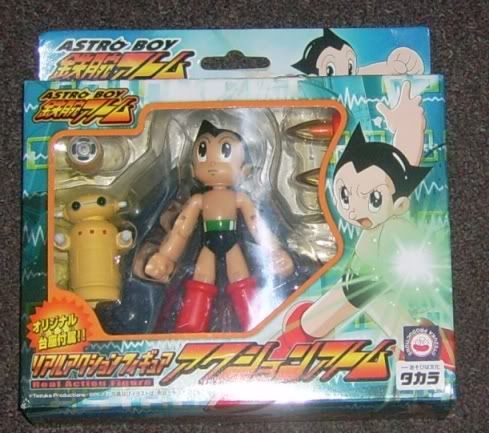 This is probably considered rare by America's standards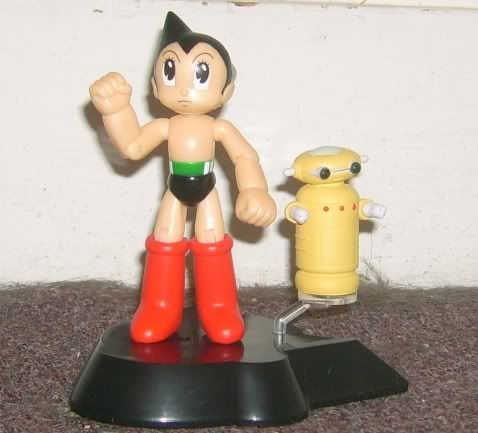 more pics and a review here
http://manetoysmagickingdom.blogspot.com/2008/08/japanese-astro-boy-figure-by-takara.html
Last edited by
Dragonrider1227
on Thu Sep 03, 2009 12:01 am, edited 1 time in total.
---
I have this solid metal 12" statue which I've never seen anywhere else. I don't know how much it's worth now but I wanna find out if anyone knows about this collectible.
Has anyone seen anything like this. I have a photo but not sure how to put it up here.
---
Metro City Citizen
Posts: 99
Joined:

4 years ago
As I know, you can do one of the following ways:
(1) post the photo(s) to Imageshack or other similar sites, or
(2) post directly to the forum. To know how to post photos directly, click this
link
.
Hope it helps. However, if you are still not sure, you can ask the moderators.
Anyway, bindeezl, welcome to the forum.

Last edited by
AstroAllies
on Thu Mar 30, 2017 4:10 pm, edited 2 times in total.
---
---
I have that statue too.
Going from memory, it came out around 2005. I think it was just before the 2005 Attakus statue, because I couldn't afford the Attakus one after spending $200 on the metal one. It's quite heavy. I don't know what the edition was limited to, maybe 1000? I can't find anything on the statue, box or tags that indicates the name or designer or year or serial number. All I can find on Google is this:
I've never seen it anywhere since (not even counterfeits) so I'm guessing it's fairly rare and valuable now. No idea on the price though. The closest thing I can find from that era is this somewhat more skeletal
5" statue
for $500.
---
---
Return to "Astro Boy Discussion"
Who is online
Users browsing this forum: No registered users and 2 guests