This is the animated version of Ambassador Atom, except that it lacks any mention of Atom's origin, the robot circus, or Tenma creating him.

It was not among those episodes in the English version.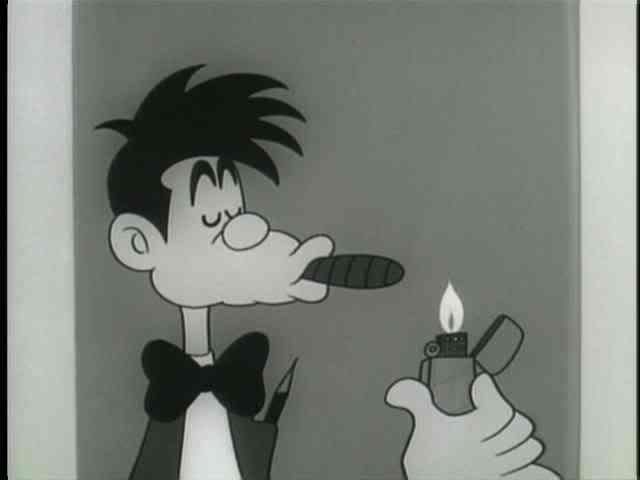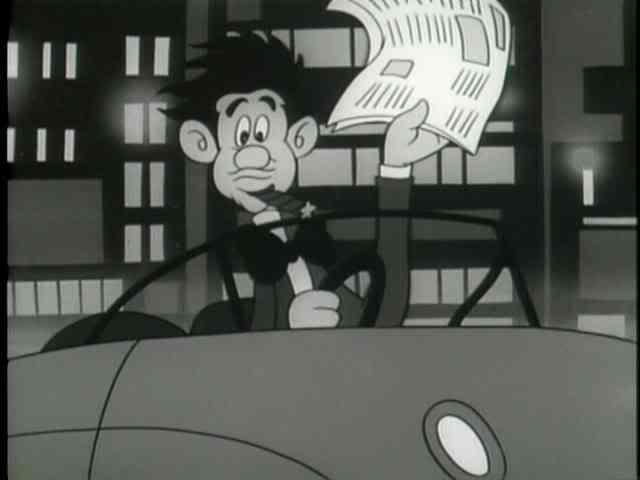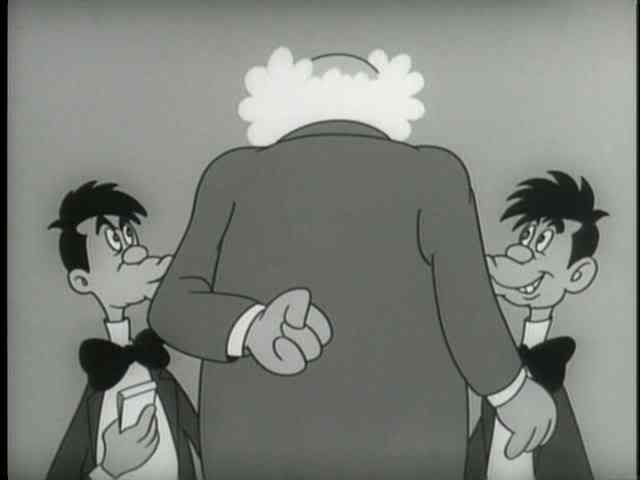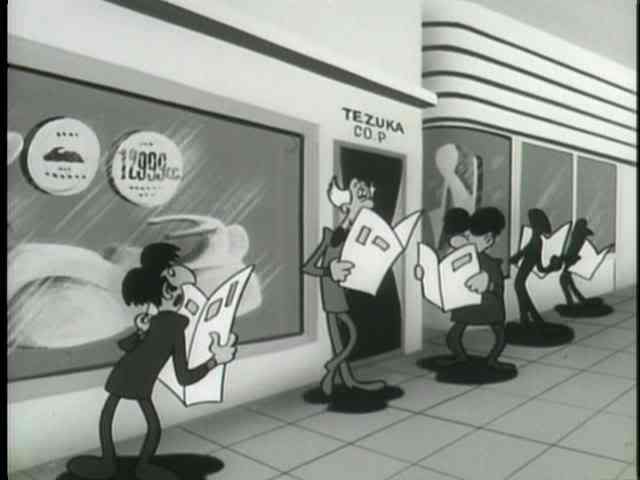 Newspaper reporter
Norse Necktall
suddenly meets a duplicate of himself, and dutifully brings the man to Professor Ochanomizu, but also reports the story to his employer.
Note the sign over the door.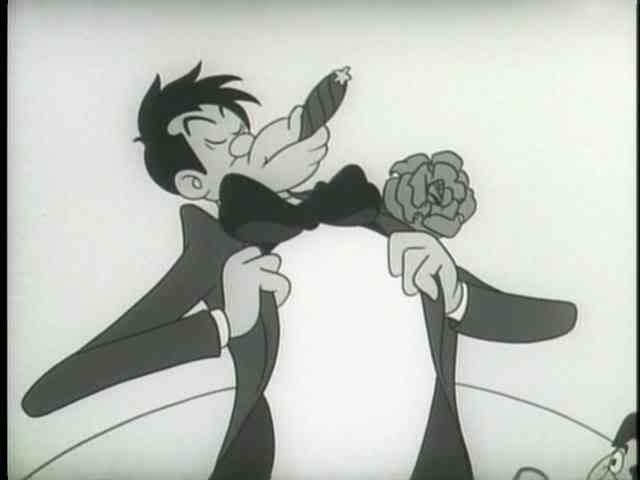 When the fact that people's doubles from outer space is published, it soon becomes apparent that there will be a food shortage if the space people should ever decide to switch to earth food. The space people have the technology to shrink things: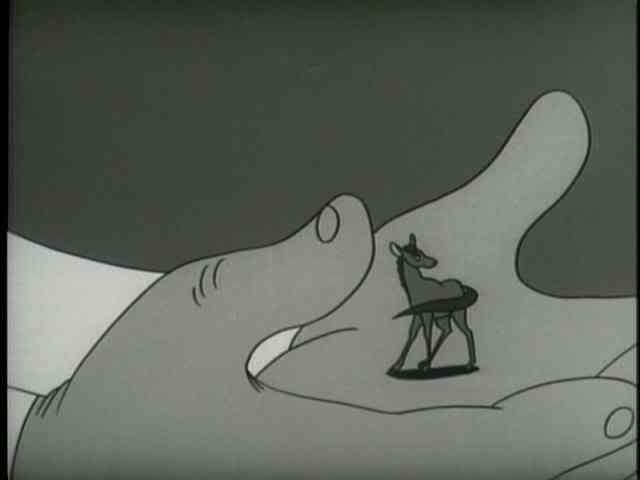 In the manga, Dr. Tenma lead the movement to shrink all the space people, however, he is replaced in the animated version by this guy: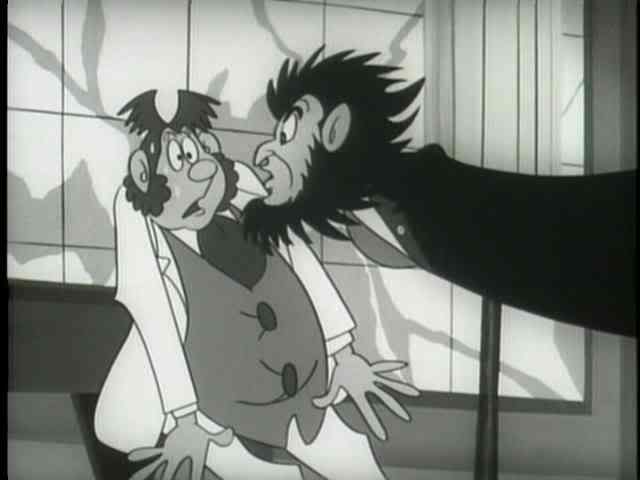 The space Norse Necktall is confronted and shrunken by the bad guys: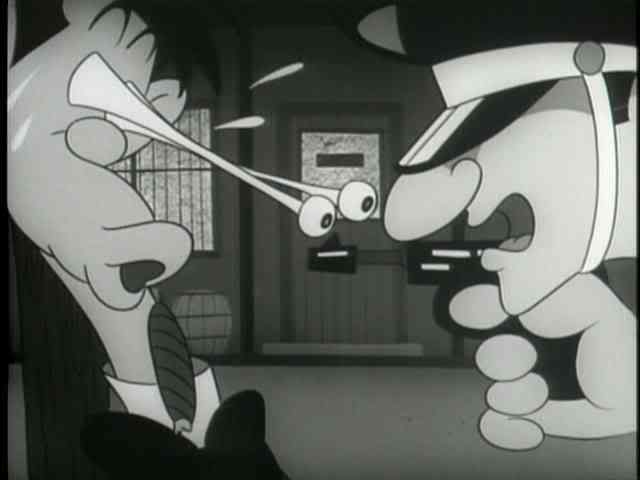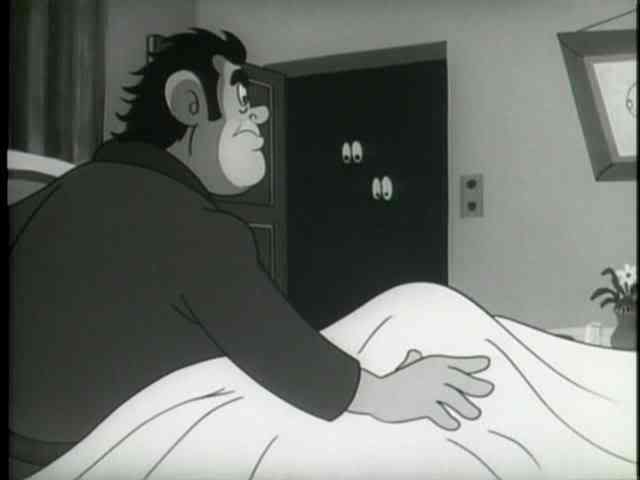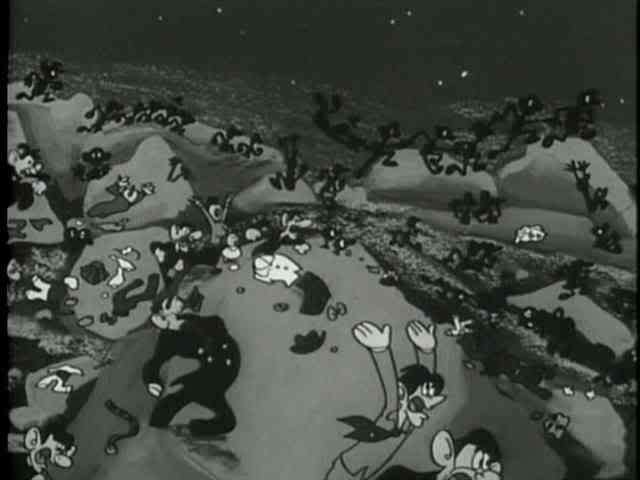 But he is only the first among many to suffer this fate.